288 South: Houston Attractions Within 15 Miles of Shadow Creek Ranch
Posted by Texas Real Estate Source on Wednesday, September 28, 2022 at 7:51 AM
By Texas Real Estate Source / September 28, 2022
Comment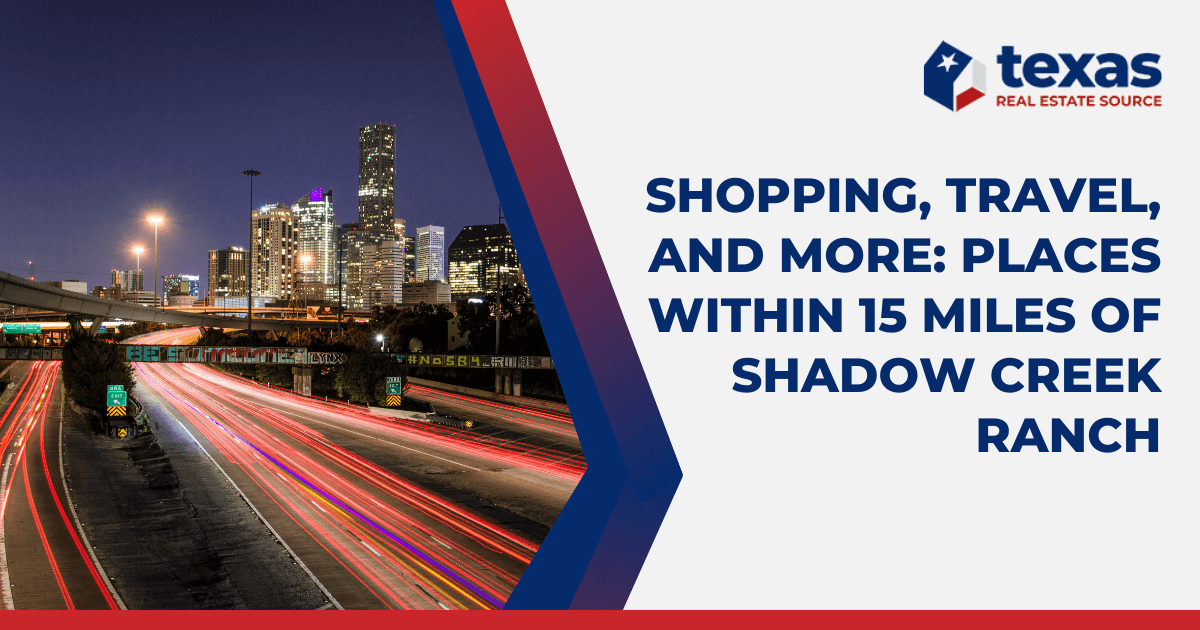 Shadow Creek Ranch is situated directly in the heart of everywhere you want to be. Located off Highway 288, the community provides access to Houston's hot spots for shopping, entertainment, and relaxation—right at your front door. This convenience, combined with Shadow Creek Ranch's amenities, leaves residents with action-packed weekends. Places such as Houston's Hobby Airport, NRG Stadium, and Hermann Park are just a few featured locations that attract millions of visitors annually. Let's take a trip up the road and see what these and other famous landmarks in the city of Houston can offer residents of Shadow Creek Ranch.
Texas Medical Center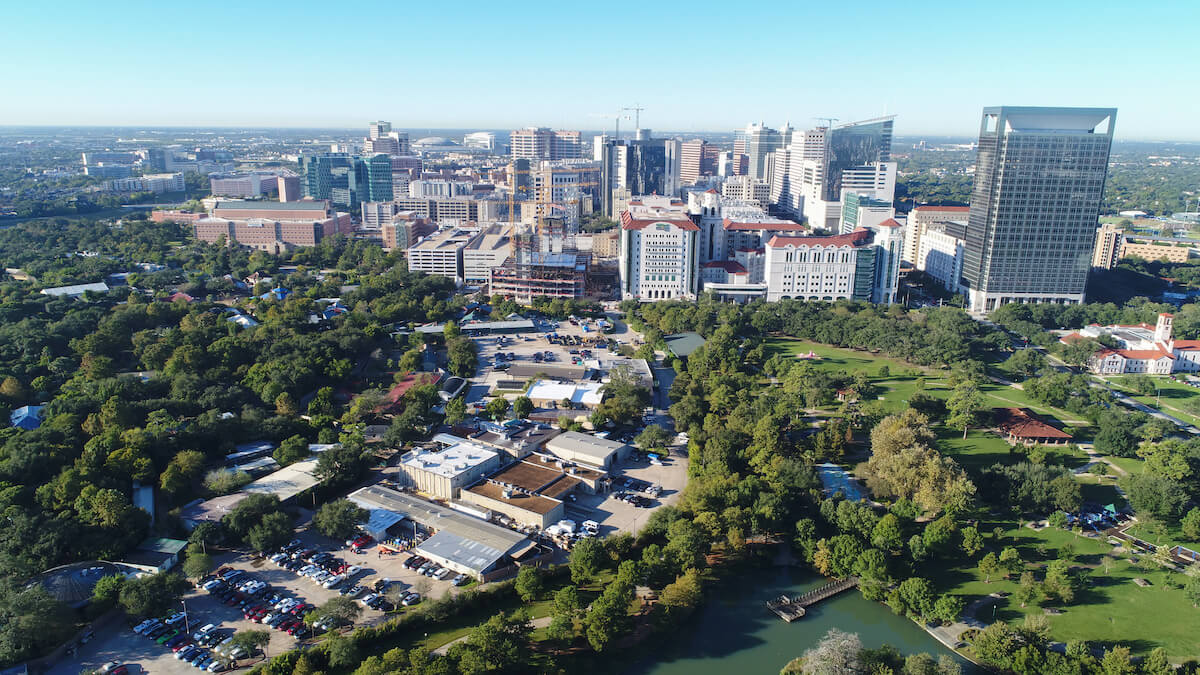 A short 13 miles north and roughly a 20-minute drive from Shadow Creek Ranch, Texas Medical Center (TMC) is known internationally as the largest medical complex in the world. Receiving over 10 million patients annually, including 750,000 ER visits, and covering over 50 million developed square feet, TMC is at the forefront of medical research, technology, and resources. Employing over 106,000 people, Texas Medical Center is home to the world-renowned M.D. Anderson Cancer Center, The Texas Heart Institute, and Texas Children's Hospital, just to name a few. TMC also offers educational seminars to the public throughout the year. These seminars focus on medicine, nutrition, and new scientific discoveries.
From Shadow Creek Ranch, all you need to do to get to the Texas Medical Center campus is head east on Broadway Street under Highway 288, then turn onto the access road to Highway 288 North. You'll continue north on Highway 288 until you reach the Holcombe Boulevard exit. Take Holcombe Boulevard west until you arrive at the TMC. It's that easy!
Houston Hobby Airport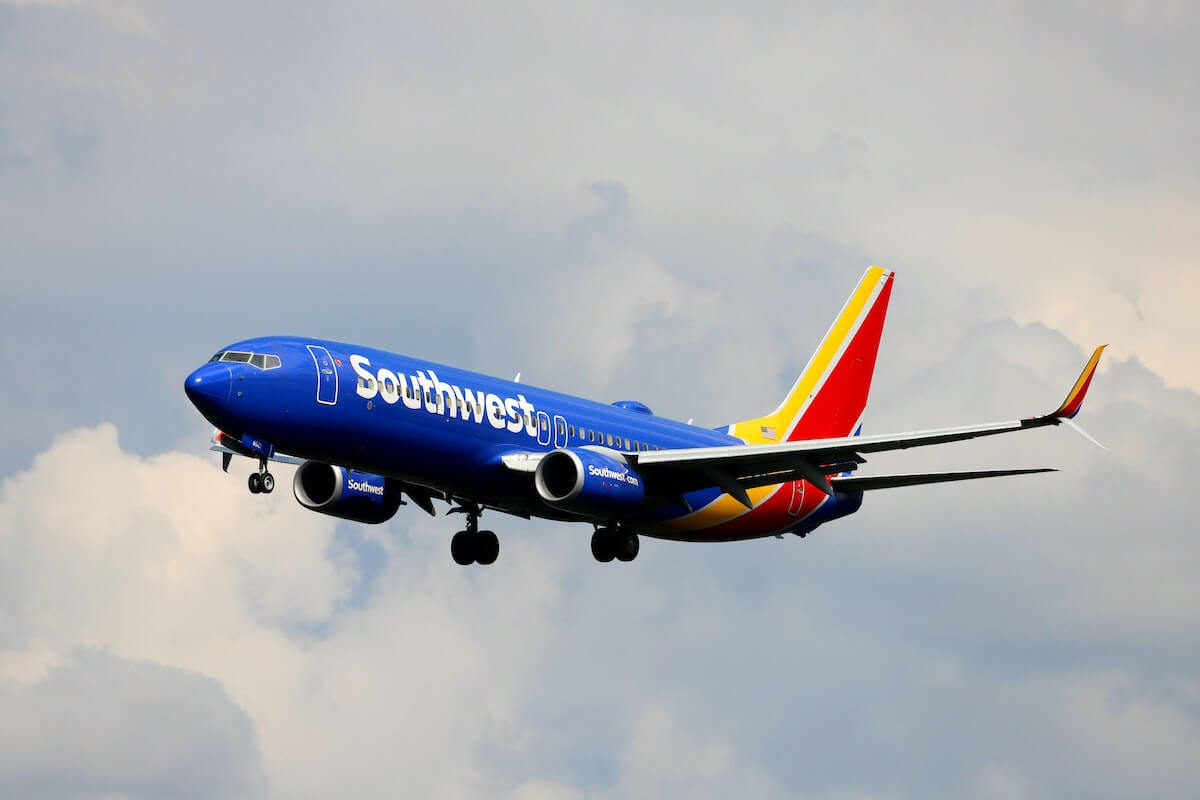 Named for the youngest Governor in Texas history, William P. Hobby, Houston Hobby Airport is the oldest commercial airport in Houston and served as Houston's primary airport until Houston's Intercontinental Airport opened in 1969. Considered a medium-sized hub, Hobby Airport offers nonstop service to more than 60 destinations in the U.S., Latin America, and the Caribbean. Its small size also means you won't have to run from terminal to terminal. Hobby was awarded a 5-star rating from the Skytrax World Airport Star Rating System based on a detailed analysis of its facilities and staff service, a distinction no other airport in North America has ever achieved.
Houston Hobby Airport is well-known as a large hub for Southwest Airlines. It was one of the three original airports Southwest serviced when they came on to the scene in 1971 and currently serves as the fifth-largest hub for Southwest. Though Southwest is the primary carrier based out of Hobby, there are many flights with other airlines, including American Airlines, Frontier, and Delta.
Sitting just over 14 miles from Shadow Creek Ranch, residents can arrive at Hobby within 25 minutes or less. In addition to a quick commute, Hobby provides convenient pre-paid and self-parking, valet services, and automatic parking guidance systems to help you quickly get through security and to your gate. Residents may find it difficult to leave with all the fun things to do in Houston, but Hobby Airport is nearby, just in case!
Pearland Town Center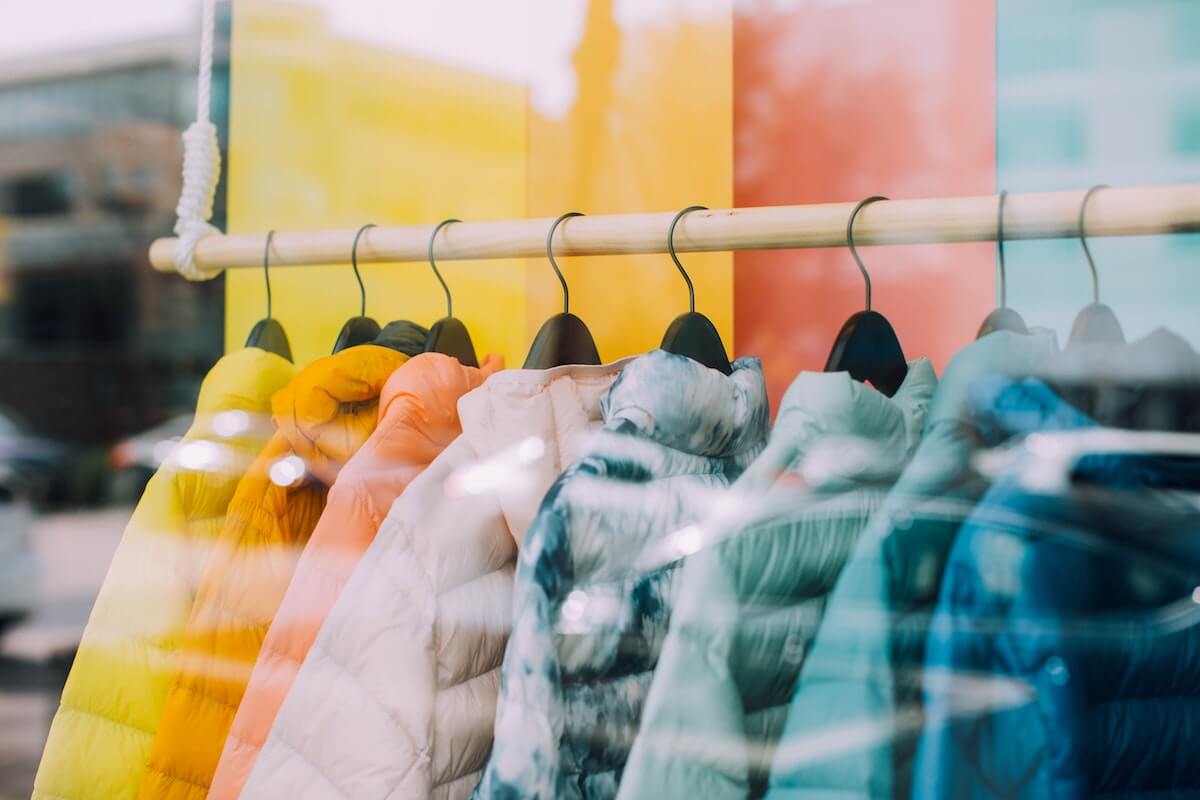 For a unique shopping and dining experience within walking distance from Shadow Creek Ranch, look no further than Pearland Town Center. Completed in 2008, this outdoor mall includes everything from major retailers to mom-and-pop restaurants, a hotel, residential apartments, and office buildings. Located across Broadway Street from Shadow Creek Ranch, Pearland Town Center is the perfect setting for an afternoon shopping trip with friends or an overdue date night with your spouse.
Anchored by Macy's and Dillard's, Pearland Town Center has a little something for everyone. If the large department stores don't suit your style, you can do your shopping at smaller chain stores such as Forever 21, Victoria's Secret, or Aeropostale. An array of these smaller shops border the intertwined streets that give Pearland Town Center its unique and warm feel.
If food is what you're looking for, there is no shortage of eatery options at Pearland Town Center. From exotic food like Mongo Mongolian BBQ to chains like BJ's Brewhouse, locally owned restaurants such as DeliGrosso Pizza, and even fast-food chains like Burger King, this entertainment hot spot offers endless enjoyment for everyone.
NRG Stadium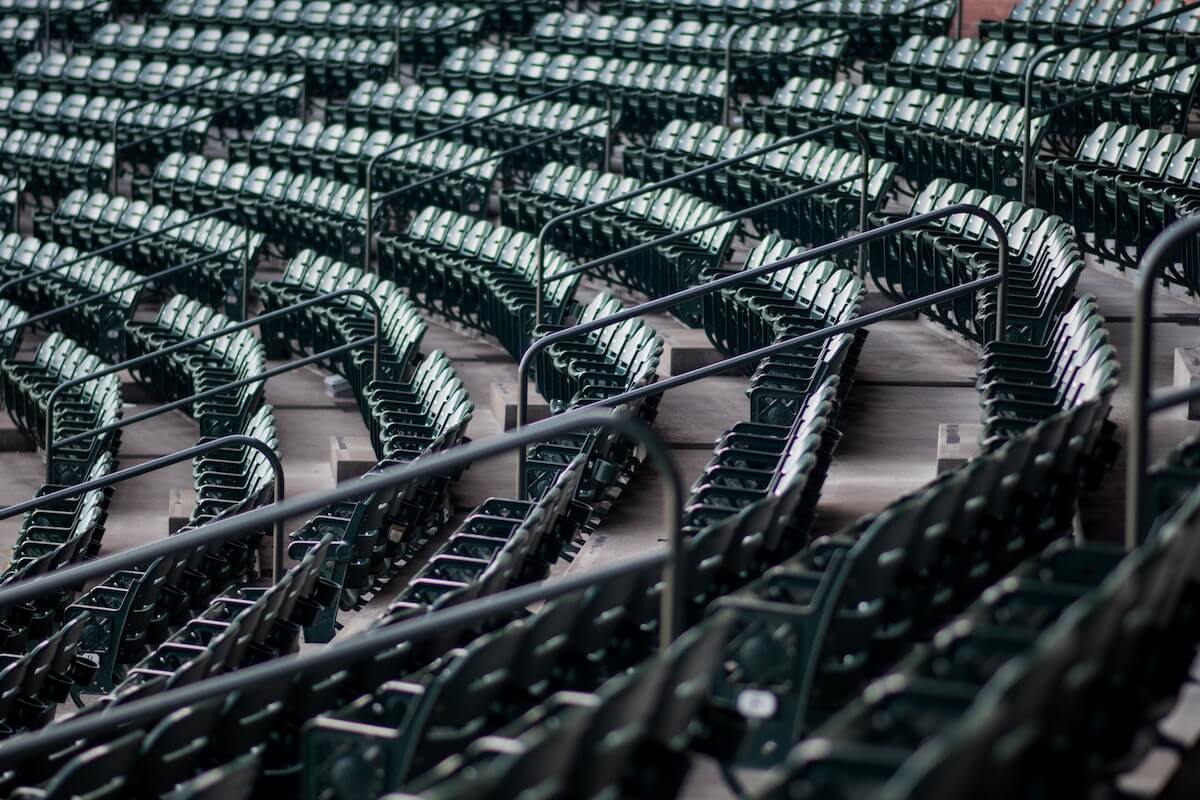 Completed in 2002, NRG Stadium is not only home to the NFL's Houston Texans; it's also a draw for major music artists, a host for multiple international soccer matches, and the home of the Houston Livestock Show and Rodeo.
Located only 10 miles north of Shadow Creek Ranch up Highway 288 and west of Interstate 610, NRG Stadium boasts an impressive list of sporting events in its 20-year history. Outside of hosting 8 of the Houston Texans' regular season games each year, this venue has seen 2 Super Bowls, annual AMA Supercross series races, multiple NCAA Final Four matches, and 25 soccer matches, each involving at least one international team. NRG Stadium has cemented itself as one of the premiere stadiums in the country for any kind of major sporting event.
One of the most popular events held each year at NRG Stadium is the Houston Livestock Show and Rodeo. Hailed as the world's largest livestock exhibition and rodeo, the HLSR is a 20-day-long event that includes championship rodeo action, livestock auctions and competition, as well as concerts and shopping venues.
If sports and rodeo don't spark your interest, NRG Stadium is a well-known venue to host major music acts. Some highlighted performers include Taylor Swift, The Rolling Stones, and Metallica. A record-setting 80,000 people flocked to the stadium in 2019 to see Texas native and country music legend George Strait perform.
Hermann Park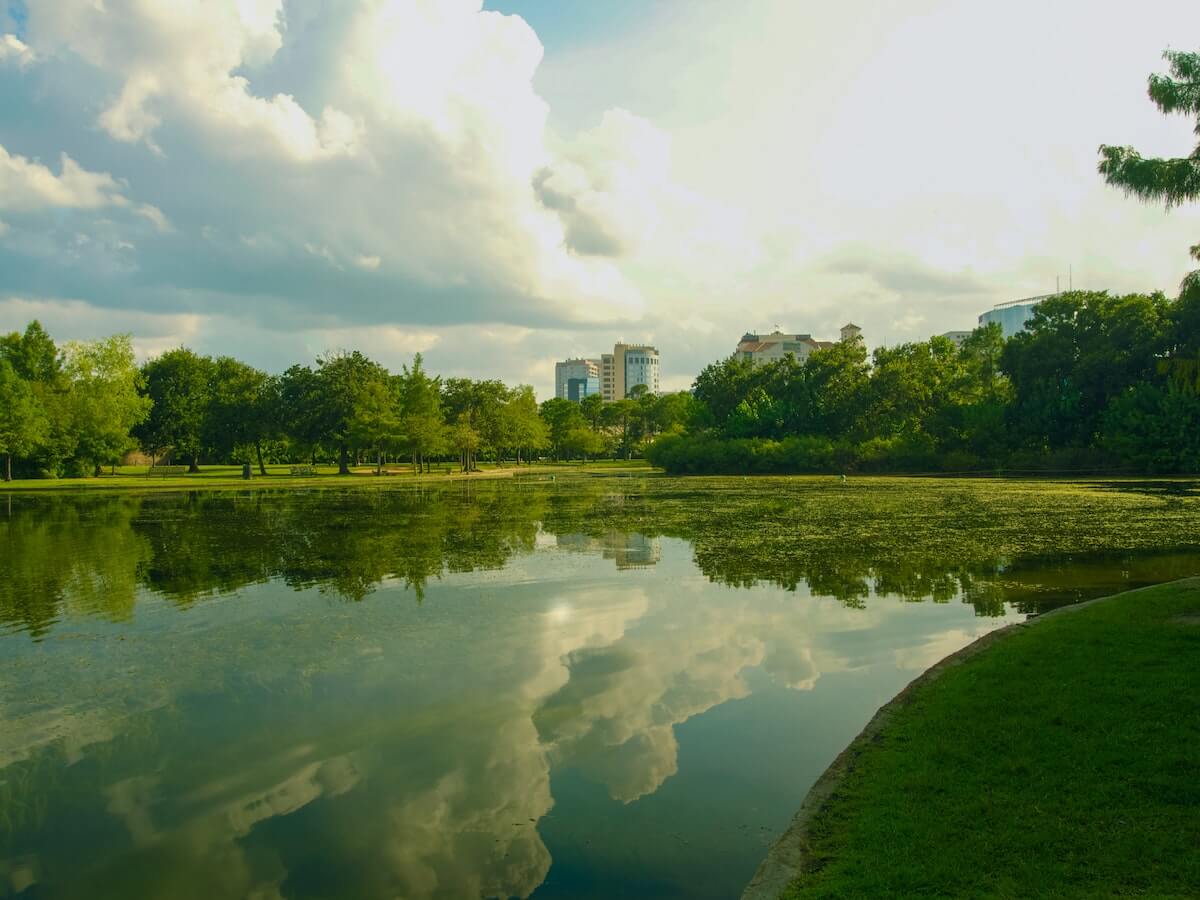 Located just 13 miles north of Shadow Creek Ranch sits a green space oasis. Hermann Park was presented to the city of Houston in 1914 by George Hermann, a successful Houston entrepreneur and businessman. Encompassing 445 acres, Hermann Park includes several attractions, including an 18-hole golf course, multiple lakes, and an outdoor theatre.
With acres of scenic trails and urban forests, Hermann Park is the perfect spot for a relaxing outing to reconnect with nature. Children and adults can cultivate garden beds with planted fruit and vegetables at the Family Garden. Children can see the phases of vegetation growth from newly planted to harvest-ready.
Hermann Park is so vast that it even includes a zoo! Seeing over 2 million visitors annually, the Houston Zoo contains over 6,000 animals and more than 600 species. The zoo, which opened in 1922, has undergone multiple renovations and expansions, most notably the addition of the African Forest habitat in 2010, which houses a white rhinoceros, giraffes, chimpanzees, and a western lowland gorilla.
Endless Attractions at Your Doorstep
Whether a short drive up the highway or a stroll across the street, the location of homes for sale in Shadow Creek Ranch offers quick access to endless attractions, entertainment, world-renowned medical facilities, and transportation hubs. These are just some of the many reasons why people love living in Shadow Creek Ranch.
Is Shadow Creek Ranch the right community for you? Call The RealFX Group at (512) 956-7390 to contact an experienced local real estate agent who can help you find the perfect home for sale in Shadow Creek Ranch.