Should You Live in a 55+ Community? Top 9 Questions to Ask Before Buying
Posted by Texas Real Estate Source on Monday, May 22, 2023 at 4:29:24 PM
By Texas Real Estate Source / May 22, 2023
Comment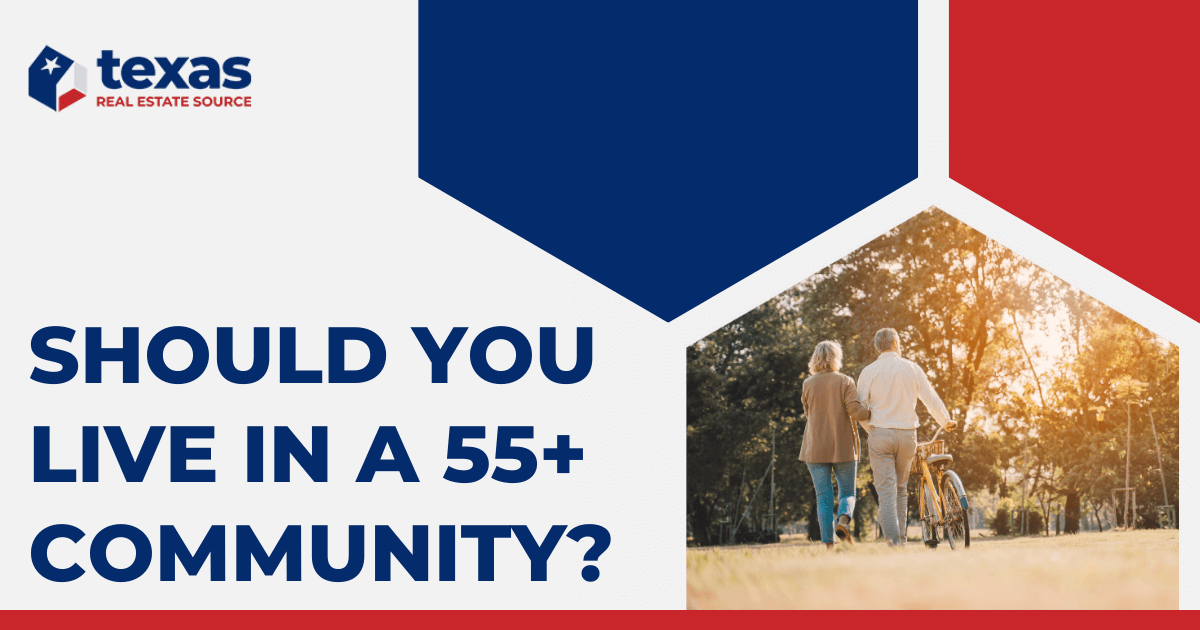 As the popularity of 55+ communities continues to rise, there are some key factors that potential residents should consider before making a decision to buy. These active adult communities offer an array of amenities tailored to those in their retirement years, promoting an active lifestyle and fostering social connections.
But is living in a 55+ community right for you? And if so, how do you choose the right community?
Older homebuyers should consider aspects such as affordability, location, security, pet policies, healthcare facilities, recreation, and transportation options provided by the community. Additionally, consider home types and sizes, accessibility needs, and resale value potential.
Assessing Affordability in 55+ Communities
For budget-conscious seniors, finding an affordable place to retire is a top priority. When evaluating 55+ communities, it's important to consider factors such as monthly fees and potential future increases. Reach out to the HOA for comprehensive data before deciding on a purchase.
Monthly HOA fees and their coverage: Investigate what services are included in these fees, such as maintenance or access to recreational facilities.
Potential fee increases over time: Ask about historical trends and possible reasons for future hikes, like inflation or new amenities being added.
Fortunately, homes in 55+ communities tend to be more affordable than average. For example, homes for sale in Houston 55+ communities typically have a median listing price of around $350,000, while homes in Houston overall generally have a median price closer to $380,000. This is despite master-planned lifestyle communities usually commanding higher prices than average.
Location and Lifestyle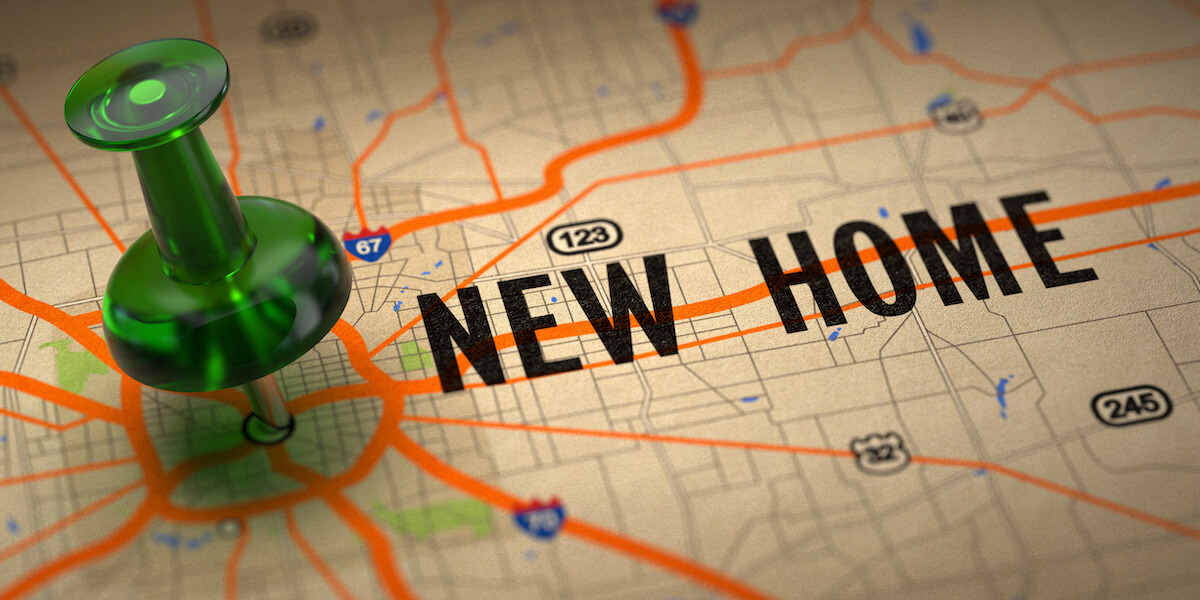 When choosing a 55+ community, it's important to consider the location and lifestyle amenities and how they relate to your preferences during retirement. For instance, the proximity of healthcare facilities is crucial for easy access to medical services. Additionally, living near public transportation options can make it easier for seniors to travel around town if they don't have personal vehicles or prefer not to drive. Furthermore, it's important to explore nearby attractions such as shopping centers, restaurants, parks, or cultural venues that will enrich your retirement experience.
One reason why people love living in master-planned communities is that all of the amenities are close to home, and active adult communities are much the same. This can impact your location checklist when fun social opportunities and things to do are within your own neighborhood rather than having to drive to the nearest downtown.
Security Measures Within 55+ Communities
When you tour a 55+ community you're interested in, ask about how security is handled. Look for communities with multi-faceted security approaches with features like gated entrances, surveillance cameras, on-site staff, or emergency response systems. While 55+ communities aren't always gated communities, there is a frequent overlap.
Gated entrance policies: some communities have strict access control, such as requiring residents to use key cards or passcodes at entry points.
On-site security personnel availability: communities may have dedicated security officers patrolling the premises. Keep in mind that active guard presence is often a factor in monthly HOA fees.
Security measures may also extend to guest visitation policies. If you like to have family and friends visit (and, in particular, younger family members), be sure to ask about any policies or restrictions for extended stays or family members using a home. Some communities prefer that younger guests not use the house while the 55 or older household member is absent. It's important to look over the rules of the 55+ community for any surprises.
Pet Policies in Retirement Communities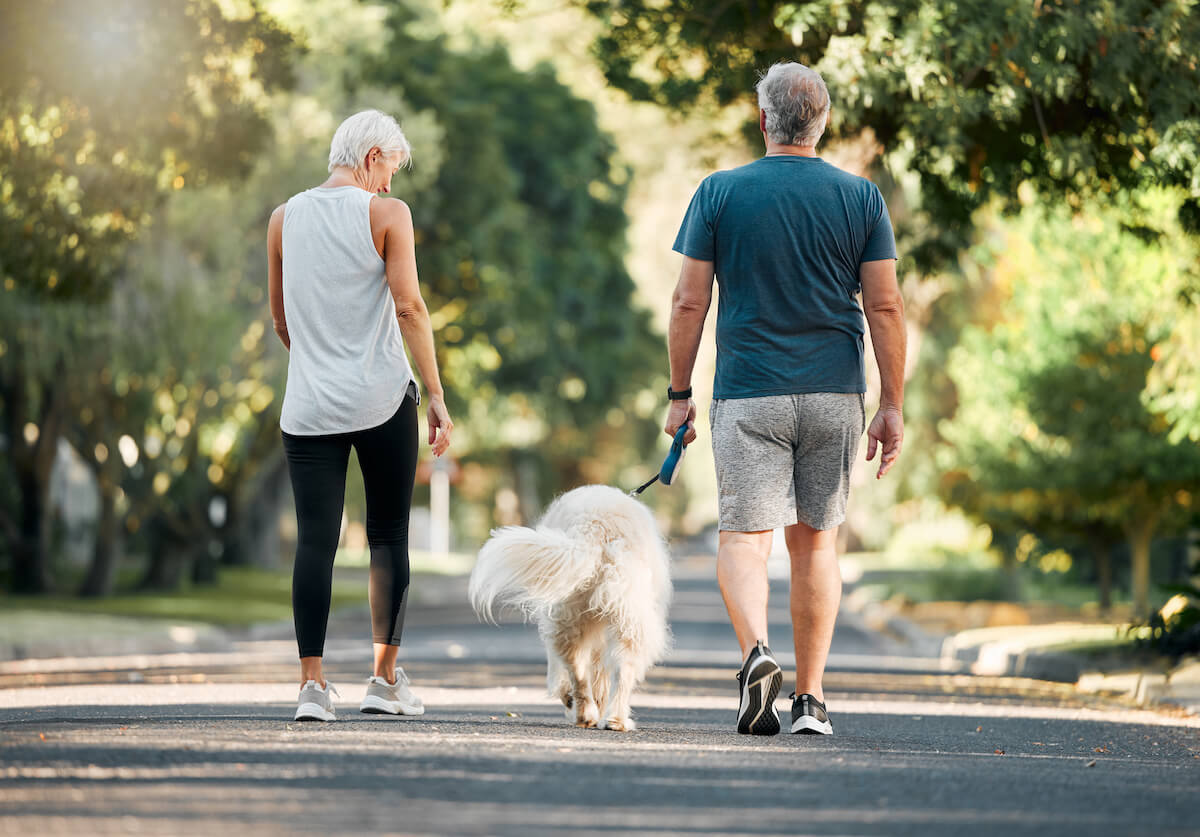 The presence of pets can greatly impact one's quality of life during retirement years. Even if you don't have a pet right now, it's important to have an accurate understanding of your community's pet policies before moving in. Some pet-friendly retirement communities may have rules regarding breeds or weight limits, while others might offer more flexibility. Here are a couple of things to keep in mind:
Pet-friendly amenities offered by communities: Look for active adult communities that provide designated dog parks, walking trails, and grooming stations to accommodate pet owners.
Restrictions on species, number, breeds, or sizes: be aware of any limitations set by the community on the number or species of pets you can own. For example, some retirement communities may only allow small dogs under a certain weight limit.
When searching for senior housing, it's important to consider the needs of your furry friend as well. Many active adult communities recognize the benefits of pet ownership for older adults and offer a variety of pet-friendly amenities. Having a great place to go on a walk with your dog can help you keep the "active" in "active adult."
Health Care Facilities and Services On-Site
While it's less common, some senior communities offer the convenience of dedicated medical centers. If you're looking for a bit more medical convenience while still maintaining your independence, be sure to ask about the healthcare options within and near your community.
On-site hospitals or clinics: Having easy access to medical care is crucial for seniors. Look for communities with close proximity to health facilities.
Availability of emergency medical services: Ensure that prompt assistance is available in case of emergencies by checking if there are nearby ambulance services or paramedics stationed within (or nearby) the community.
However, it is important to note that 55+ communities are not the same as assisted living communities. Active adult, independent living, and assisted living are frequently differentiated by the amount of assistance residents can expect to receive in day-to-day living. Active adult communities are simply age-restricted neighborhoods and may or may not include healthcare services, while assisted living communities offer care that can range from occasional assistance to 24/7 live-in care.
Social and Recreational Opportunities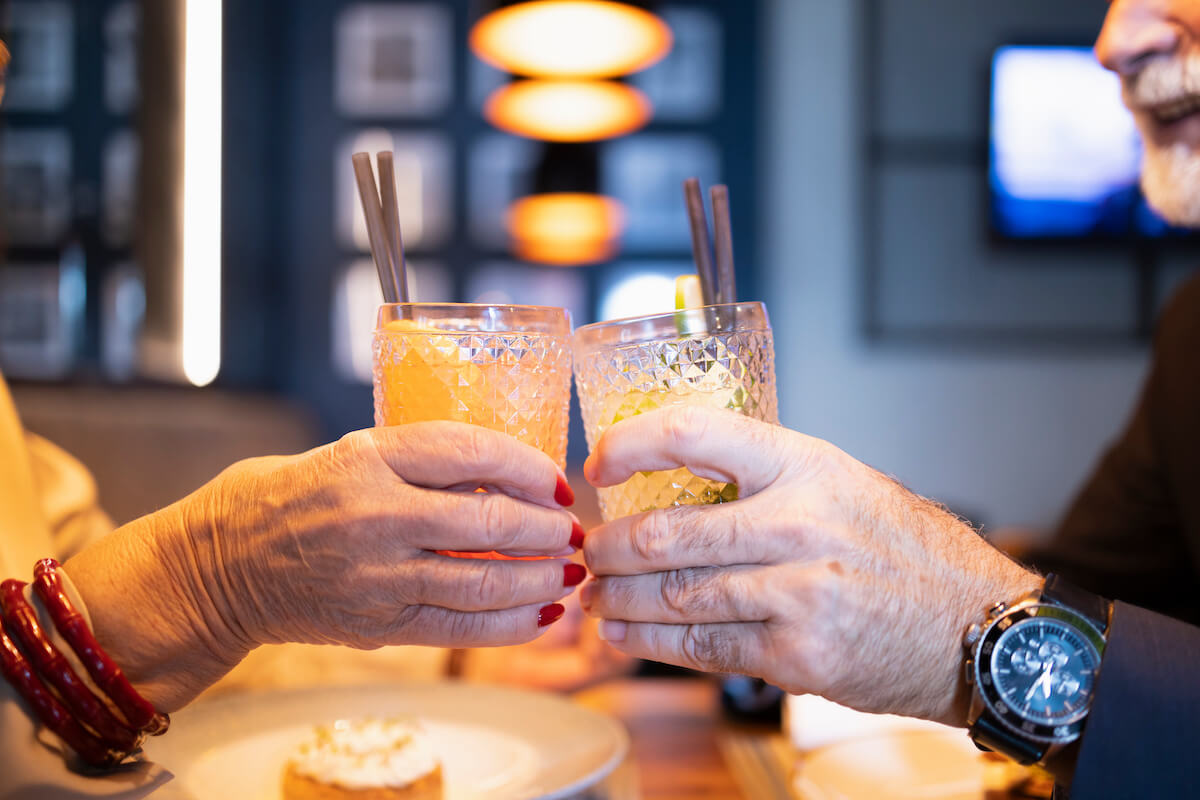 The wide range of social activities and recreational facilities available in 55+ communities appeal to many senior homebuyers. As you narrow down your list of potential communities, explore the various clubs, classes, events, or sports available within prospective 55+ communities to ensure they align with your interests and preferences.
Clubhouse amenities: Many retirement communities feature clubhouses with fitness centers, pools, sports courts, or game rooms for residents to enjoy.
Organized group outings: Some 55+ communities organize special events like group outings, movie nights, or holiday parties to foster camaraderie among neighbors.
Retirement communities are not just about housing; they are about creating a community that fosters an active and social lifestyle. Many communities offer a variety of clubs and activities that cater to the interests of their residents. Whether you enjoy gardening, painting, or playing cards, there is likely a club or group that shares your interests.
Transportation Options Within Communities
It's important to consider the transportation options available for residents who may not have or want to use personal vehicles, whether in the present or potentially in the future. Some retirement communities offer shuttle services to nearby shopping centers, healthcare facilities, or local attractions. Additionally, be sure to inquire about accessibility features within the community that cater to those with mobility challenges.
Community-provided shuttle services: these can help seniors maintain independence and easily access essential amenities.
Accessibility features: look for communities offering ramps, elevators, or other accommodations designed to assist residents with limited mobility.
Many cities also offer curb-to-curb shared-ride services with discounts for seniors. These can be offered either by the city's main public transit service or by the cities themselves, so check around.
Home Types and Sizes in 55+ Communities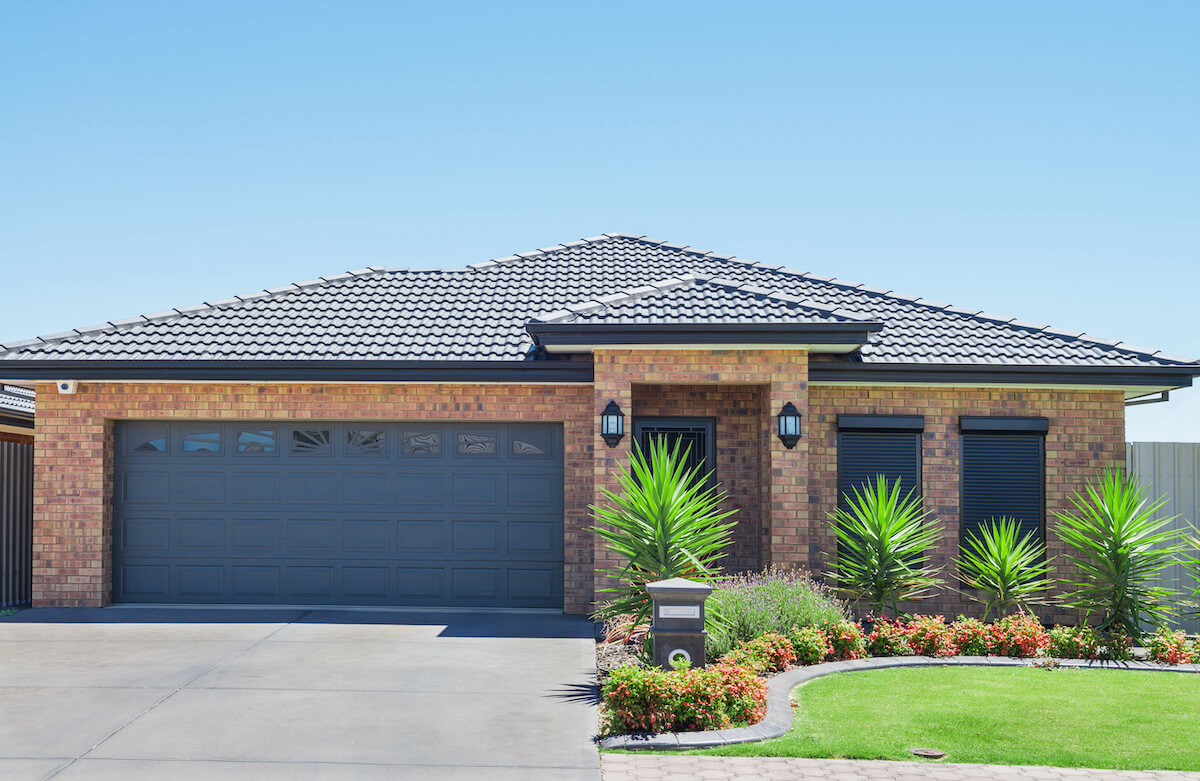 Retirement communities come in all shapes and sizes, offering a variety of home types to suit your needs. Consider what will be the best fit for you, whether it's the independence of a single-family home or the comfort of condo living. Some popular options include:
Single-Family Homes: These detached houses provide more space and privacy but may require additional maintenance.
Apartments/Condos: Ideal for those seeking low-maintenance living with shared amenities like fitness centers or pools.
Many 55+ communities focus on smaller single-level homes, sometimes called patio homes, garden homes, or zero-lot-line homes. These are popular among many older homebuyers seeking to downsize their living space for easier maintenance, and retain the appeal and privacy of single-family homes.
When considering home types and sizes in 55+ communities, it's important to consider both your current lifestyle and home accessibility modifications you may make to help you age in place. In some new construction communities, builders have taken the opportunity to include age-in-place features from the start, so take some time to shop around and see what's available.
Resale Value Potential in 55+ Communities
No one wants their investment to depreciate over time, which is why it's important to consider factors that could impact resale value. Investigate market trends, neighborhood reputation, and property maintenance standards before making any decisions.
Market trends impacting resale values: research the local real estate market with the help of your local real estate agent. They can be a bountiful source of insight into current pricing and future projections for specific areas.
Quality of property management: a well-maintained community with responsive management will likely hold its value better than one with poor upkeep. Read online reviews and speak with current residents about their experiences living in the community.
55+ communities have a smaller buyer market: should you ever need to sell a home in an active adult community, it may take longer than expected, simply because the age restrictions mean there are fewer qualified buyers than for other neighborhoods.
When considering a move to an active adult community, it's important to research the community's amenities, location, and overall atmosphere to ensure it aligns with your lifestyle and needs. Whether you're looking for a quiet, laid-back community or an active, social one–there's an adult community out there for everyone.
FAQs About Living In 55+ Communities
What are the disadvantages of living in a 55+ community?
The potential disadvantages of living in a 55+ community include limited age diversity, potential restrictions on younger visitors or residents, and possible limitations on pets. There's also potential for higher monthly fees and additional home modification regulation, as with any HOA-managed neighborhood. The rules differ by community, so be sure to ask about any concerns you have.
What are the advantages of living in a 55+ community?
Age-restricted communities offer social opportunities with like-minded individuals, low-maintenance homes designed for accessibility needs, and various amenities such as fitness centers or pools. Many are within larger master-planned communities, and residents get access to those amenities in addition to any reserved for the 55+ community's use. There's often overlap with the security benefits granted by living in gated communities. In addition, many 55+ communities are newer developments thanks to the recent rise in popularity, so residents benefit from new construction features.
What is the best Del Webb community?
The "best" Del Webb community varies based on individual preferences and location. However, Del Webb Sweetgrass is a popular option for those retiring in Houston, and Sun City Texas offers an impressive range of amenities for those retiring near Austin, including three golf courses, multiple clubhouses, and various recreational facilities. Del Webb at Union Park is a popular community in the DFW area, close to Lewisville Lake.
How many 55+ communities are there in the US?
These numbers are constantly changing due to new developments being built. Suffice to say, there are tens of thousands of senior housing developments already in existence, and the 55+ community market continues to grow.
Is Living in a 55+ Community Right For You?
Moving to a 55+ community could be a perfect fit for your retirement years. No matter where you're currently located, the perfect community could be right around the corner. By asking the right questions, you can make a confident and informed decision that will lead to your golden years being the best years yet.
Ready to live your best life in Texas? Call The RealFX Group at (512) 956-7390 to contact an experienced local real estate agent who can help you discover the Texas home of your dreams.