San Antonio Cost of Living: 10 Essentials For Your 2023 Budget
Posted by Texas Real Estate Source on Friday, September 16, 2022 at 3:34 PM
By Texas Real Estate Source / September 16, 2022
Comment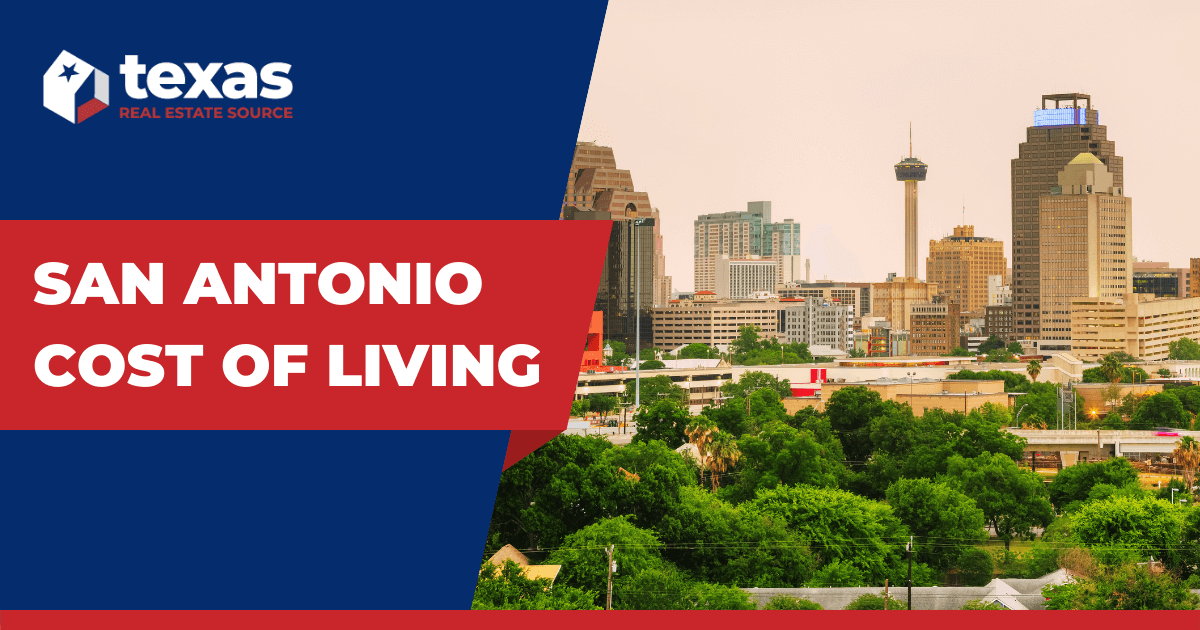 How Much Does it Cost to Live in San Antonio?
Before purchasing a new home in San Antonio, it's important to know what the economy is like there compared to where you live now. San Antonio has a massive job market with opportunities to move up, but how do everyday costs like groceries and healthcare compare?
Overall, San Antonio is about 12% more affordable than the national average and more affordable than the city of Austin, Corpus Christi, Dallas, the city of Fort Worth, and Houston. What contributes to those savings, though? Learn more about the cost of living in San Antonio, Texas, below.
San Antonio Housing Costs
San Antonio is the seat of Bexar (pronounced 'bear') County, and its housing market is a blend of the traditional and eclectic. San Antonio's overall housing expenses are about 32% lower than the national average. Even with San Antonio's red-hot housing market and a 1.5% rise in rental and purchase prices, homes in Dallas are roughly 22% more expensive. On top of this, San Antonians typically pay 70% less in rent or mortgage than their counterparts in San Diego, California. Meanwhile, Austin renters pay about 40% more than San Antonio renters.
Median Home Price
The average home price in San Antonio, about $292,600, is slightly lower than the national average of about $293,900. However, like many other Texas cities, home values appreciate quickly. For example, the median home price has increased 21% across Texas, from $261,000 to $315,000 year over year.
Gated community homes near Leon Springs, a northwest San Antonio suburb, often range from $800,000 to $6.5 million, while new construction homes near Braunig Lake Park, southeast of the city, usually start at $200,000. Homes with more modern designs populate the suburbs of the Inner Westside and generally range from $200,000 to $400,000.
Median Rent
Apartment location always affects the rental price. However, even on a budget, San Antonio delivers affordable housing. Studio apartments across the city generally range from $450 to $1,400 per month, while one-bedrooms typically list between $950 and $2,100. Those who wish to rent a home will find costs are also location-dependent. The average three-bedroom rental ranges from about $1,300 to $4,200.
Utilities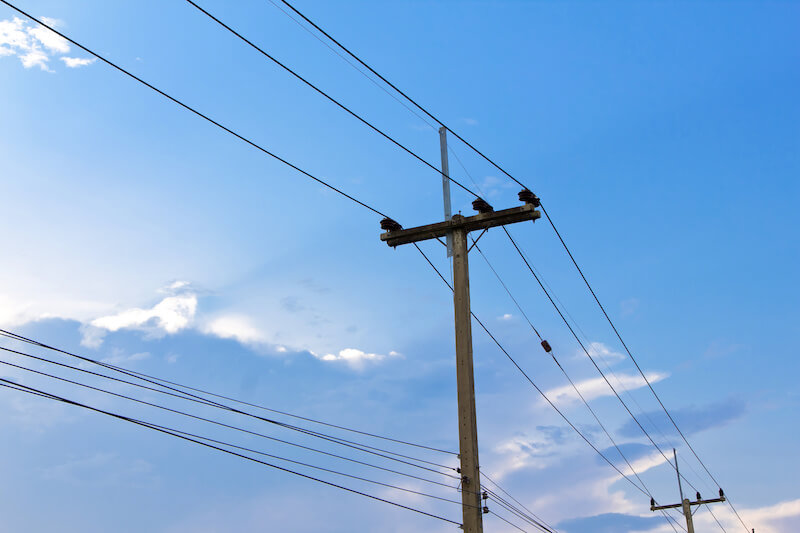 Utilities are an essential part of any monthly budget. Because Texas is hot and humid most of the year, air conditioning is vital. However, south Texas winters can be brisk, and while rare, San Antonio has seen a flurry or two. Fortunately, utilities are affordable compared to other Texas cities and the United States national average.
San Antonio utility prices are approximately 5% lower than the national average. The cost for high-speed internet is between $55 and $65 per month, and residents can expect to pay between $45 to $85 for basic cable. The average residential electricity bill is 15% lower than other Texas cities and 22% lower than the national average.
Water costs vary greatly depending on whether a person lives inside or outside San Antonio's city limits. Regardless, water costs have decreased over the past few years, and the city sets residential garbage rates at approximately $29–$45 monthly.
Food Prices in San Antonio
San Antonio's affordability extends to grocery prices, usually about 9% lower than the national average. Generally, groceries for a single person range from $275 to $400 per month, and for a household of four with children, the cost may reach about $600 per month.
Groceries
San Antonio food shoppers have many options. Traditional supermarkets such as H.E.B. and Aldi are easy to find, while Sprouts Farmers Market, Trader Joe's, Central Market, and Whole Foods offer organic alternatives and speciality products. Discount stores like Walmart and Target provide value, and local food stores La Fiesta and Texas Meat Market specialize in unique items at reasonable prices.
As an example, ground beef prices hover around 5% lower in most San Antonio grocery stores, and milk is 25% more affordable than the national average. However, beer in San Antonio is approximately 1% higher than in other large cities.
Restaurants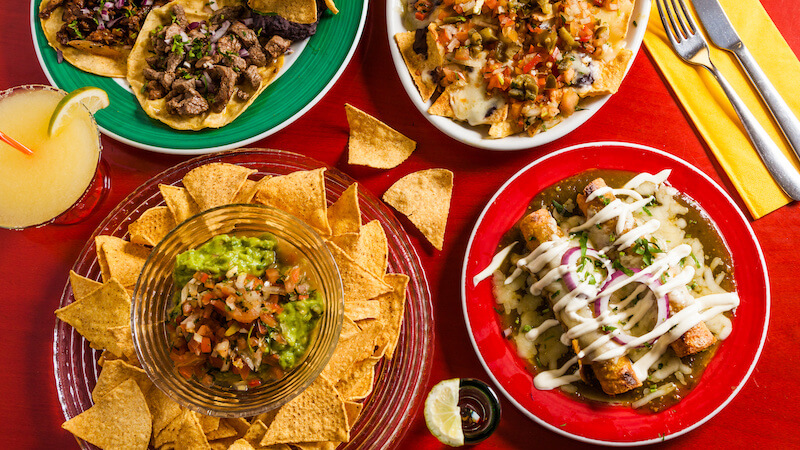 There's nothing like a home-cooked meal, but San Antonio's vast assortment of delicious restaurants is a delight as well. Overall, restaurants are less expensive in San Antonio, at approximately 5% more affordable than the national average.
San Antonio is known for its Tex-Mex food, a fusion of Mexican and Texas tastes and textures. But that's not all people will find here. International cuisine, including Vietnamese, African, and Indian foods, are common throughout the city. And what is Texas without burgers and steaks?
Fast food is everywhere in San Antonio. Traditional fast-food chains, food trucks, and over-the-counter eateries abound. And, with a bit of ingenuity, one can find inexpensive, mouthwatering food at local establishments.
For example, hamburgers bought from FattBoy's Burgers & Dogs will generally range from $6.50–$10, and a meat pie bought at Kobam's African Restaurant usually costs $2.50–$3.50. Casual indoor dining at a local favorite, Blanco Café, will typically cost between $20 to $25 for two.
Trendy or fine dining is relatively on par with other Texas cities. A center cut of filet mignon at Eddie V's runs about $42, equal to its sister site in the city of Houston. Small-plate restaurants such as Savor Bistro are also on par with other Texas cities, with small dishes or vegetarian appetizers usually costing between $9 and $12.
Transportation Costs in San Antonio
San Antonio's transportation expenses are close to the national average. However, depending on distance and type of transportation, costs may differ significantly.
San Antonio's bus system is the VIA Metropolitan Transit. Its low cost is comparable to Austin public transportation and less expensive than DART in Dallas. Local VIA fares are $1.30 (free transfers) and require pre-paid tickets or exact change. VIA express buses, which use highways and include rides to theme parks, cost $2.60. The city does not have an inter-city train, but Amtrak provides service through its station east of downtown.
San Antonio is over 465 square miles, and most residents rely on cars. Luckily, car insurance mirrors the state average of around $530 for minimum and about $1,820 for full coverage. San Antonio drivers typically pay around $590 for minimum and about $1,840 per year for full coverage.
Gas prices in San Antonio vary. A gallon of unleaded gas typically averages from $2.40 to $2.60.
While cars are the most popular form of transportation in San Antonio, certain areas are better for walking. Bikes aren't allowed on the Riverwalk paths downtown, but e-bike sharing programs are now popular and are perfect for sightseeing around Alamo Plaza. A 30-minute ride will cost about $3.75–$7.50.
There are several ways to get around San Antonio with car services, including car-share, taxis, or rideshares. The basic fee for Yellow Cab San Antonio is $3.50 to start the meter, plus additional charges for each mile, additional passengers, or waiting. This rate is similar to most central Texas cities and slightly less expensive than Houston, but more than Dallas.
Rideshare favorites Lyft and Uber average minimum fares from $3.75–$6.25. Another option, especially from the San Antonio International Airport, is the Super Shuttle. A newer alternative, Zipcar, is a membership-based car-sharing service providing hourly car rentals.
San Antonio Healthcare Costs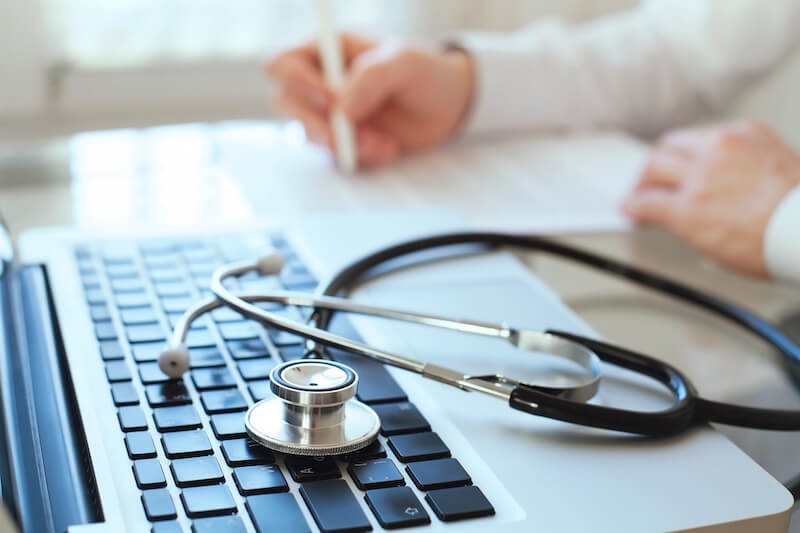 San Antonio healthcare ranks amongst the best in the country. Eight trauma, research, and teaching hospitals serve a population of 1.5 million each year. In Texas, the health insurance rates are set annually by the Texas Board of Insurance.
Visiting one of 1,200+ primary care physicians in San Antonio will typically cost up to 25% less than in other parts of the U.S. Despite insurance premiums, San Antonio's overall healthcare costs remain 5% lower than the national average.
Going to a private dentist in San Antonio is typically 12% less than the national average. Additionally, the city has many low-cost alternatives. The UT Health School of Dentistry, the Joint Base of San Antonio for military and retired military members, and subsidized clinics offer reduced or free care for both children and adults.
If a resident's needs include care for a pet, veterinary costs are on par with other major cities. A typical office visit will range from $45–$60. Most areas have mobile vets, discount care, emergency care, and traditional office services.
Child Care Costs in San Antonio
Daycare options in San Antonio can provide full-time care, part-time, or afterschool care. From facility-based to in-home services, daycare programs vary by child's age, level of engagement, child-to-caregiver ratio, and curriculum. Additionally, Montesorri or immersion daycare options offer bilingual programs for those who want to immerse their children in multiple languages.
The average neighborhood daycare costs for toddlers aged up to preschool are $115–$220 weekly. Other options include community centers offering daycare and afterschool programs, generally $50 to $115 per week.
Those looking for more traditional home-based child care options, such as a babysitter, will find prices typically between $15–$17 per hour. The cost of a part or full-time nanny begins at $13.75. While not always applicable, expect to increase pay for expenses, transportation, additional education such as second languages, and taxes.
Entertainment Costs in San Antonio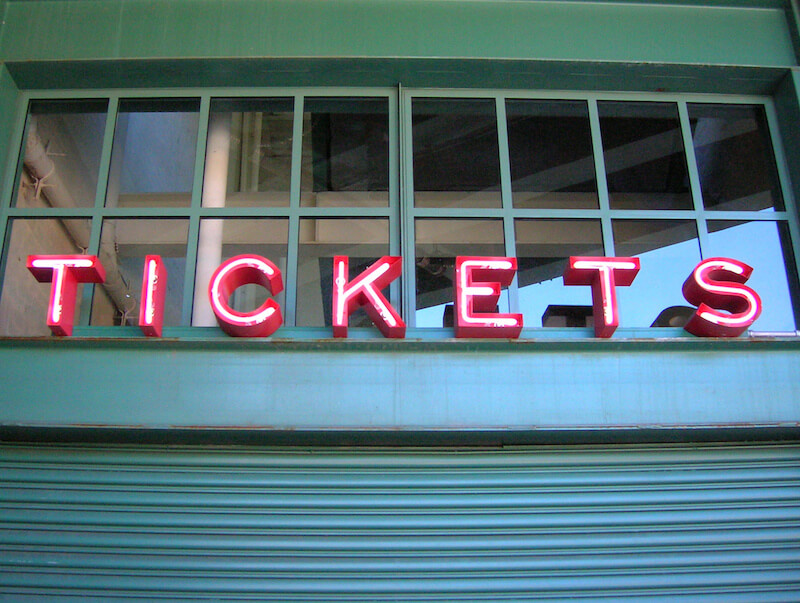 San Antonio is home to the N.B.A.'s San Antonio Spurs, the NHRA Alamo City Motorplex, San Antonio FC, and a Double-A baseball team, the San Antonio Missions. College sports are also popular, including the NCAA's Alamo Bowl. Each year, the city hosts the Rock 'n' Roll Marathon. Sports tickets are surprisingly affordable. Gameday basketball tickets begin at around $25 per person, and soccer tickets average $45–$65 each.
One-day tickets to Six Flags range from $25 to $65, with parking costing an additional $15–$20. Seaworld San Antonio is another popular destination, with single-day tickets range from $40 to $80.
San Antonio has always been a favorite for concert tours, and there are many entertainment venues unique to the city. Texas legends perform for $51 per person at John T Floore's Country Store in Helotes, while tickets to H.E.B. Performance Hall events list at $76 and up.
San Antonio is famous for its festivals. One of its oldest celebrations, the Battle of Flowers, honors the heroes of the Alamo. The parade is the opening of FIESTA, an 11-day celebration of Mexican and Texas culture, food, and dance. Tickets cost up to $50, and proceeds benefit local non-profits.
San Antonio Salaries
In the next decade, estimates predict that San Antonio's job market will grow by 39%—more than the predicted U.S. average of 33%.
The average hourly wage in San Antonio is $23, and the average income is around $22,800. The median household income is approximately $46,300. Texas' minimum wage is $7.25, but San Antonio is transitioning municipal workers to a $15 per hour minimum, like Austin and Dallas. The highest-paying professions in San Antonio include management, legal, and healthcare positions.
Another benefit? Texas does not have an income tax. However, the sales tax rate is 8.25%, similar to most major Texas cities.
Living & Thriving in San Antonio
San Antonio offers a high quality of life at an affordable price. Delicious foods, theme parks, historic architecture, and museums are local favorites. Outdoors, residents and visitors can hike and bike on one of 14 popular trails, have fun on the water at nearby Cayon Lake, or spend a day golfing on 40 public and private golf courses.
With a strong sense of community, living in San Antonio could be the start of a lifelong adventure. Come for educational, professional, and financial opportunities, but stay for all this inviting city offers.