Argyle Schools: Argyle ISD & Other Schools in Argyle TX
Posted by Texas Real Estate Source on Thursday, March 16, 2023 at 4:55:07 PM
By Texas Real Estate Source / March 16, 2023
Comment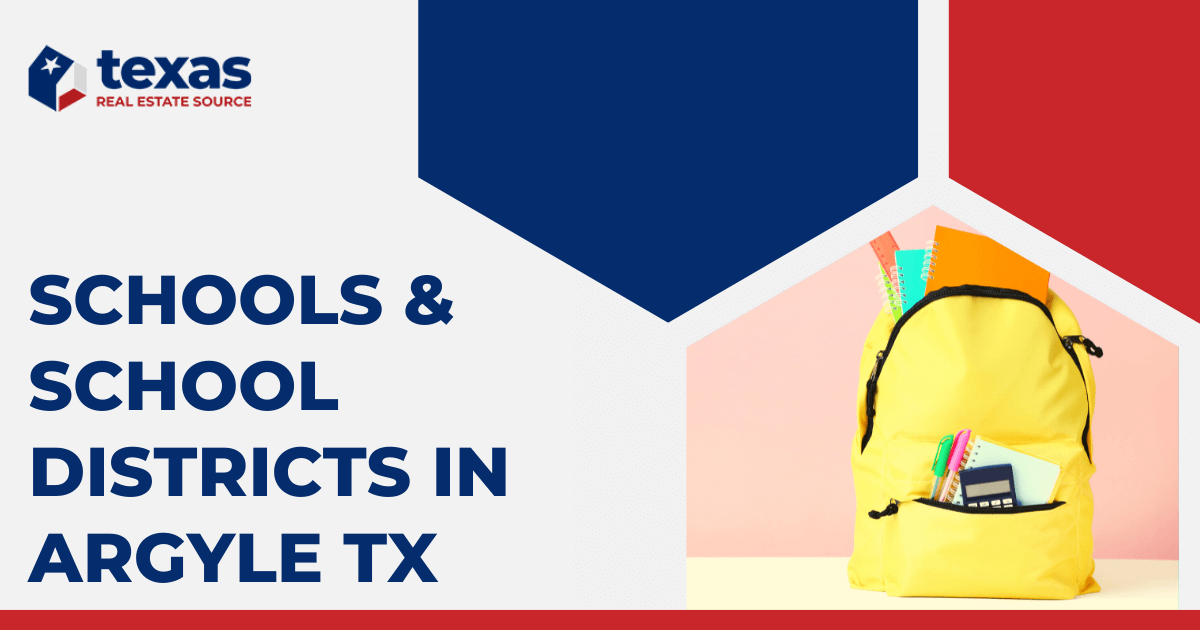 Proximity to certain schools and school districts is important for many new homebuyers. Luckily, a variety of schools are available in and around the city of Argyle, including public schools in the Argyle ISD and options for private education. Several university programs are local to the city as well.
Within the Argyle school district, you'll find options for students of all ages. Argyle ISD aims to provide an enriching educational experience for all students, with supportive staff members, opportunities for dual-credit and advanced placement courses, and unique extracurriculars and electives.
Argyle ISD: Public Schools in Argyle, TX
The Argyle Independent School District includes one high school, one middle school, and three elementary schools over its 35 square miles, serving more than 4,900 students each year. Furthermore, over 600 staff and faculty members are employed at the district's five campuses.
Argyle High School
Argyle High School is located south of central Argyle along U.S. Route 377. The school is a major point of pride for the Argyle ISD, as well as the city's residents. Argyle High makes a point to provide varying scholastic, academic, and extracurricular opportunities. The staff and faculty encourage positive educational experiences, including class sizes of only 15 students on average.
Argyle High School always has a busy calendar, including sports, visual and performing arts events, and school dances. Students at the high school regularly participate in UIL tournaments in the fields of academics, music, and athletics. Students can also advance their knowledge in chosen subjects or get ahead on college credit with the school's many AP course options.
The Argyle High School campus is walkable from many of the city's residential neighborhoods. However, it's removed enough from the busy streets and highways that it helps to create the optimal learning environment for students.
Argyle Middle School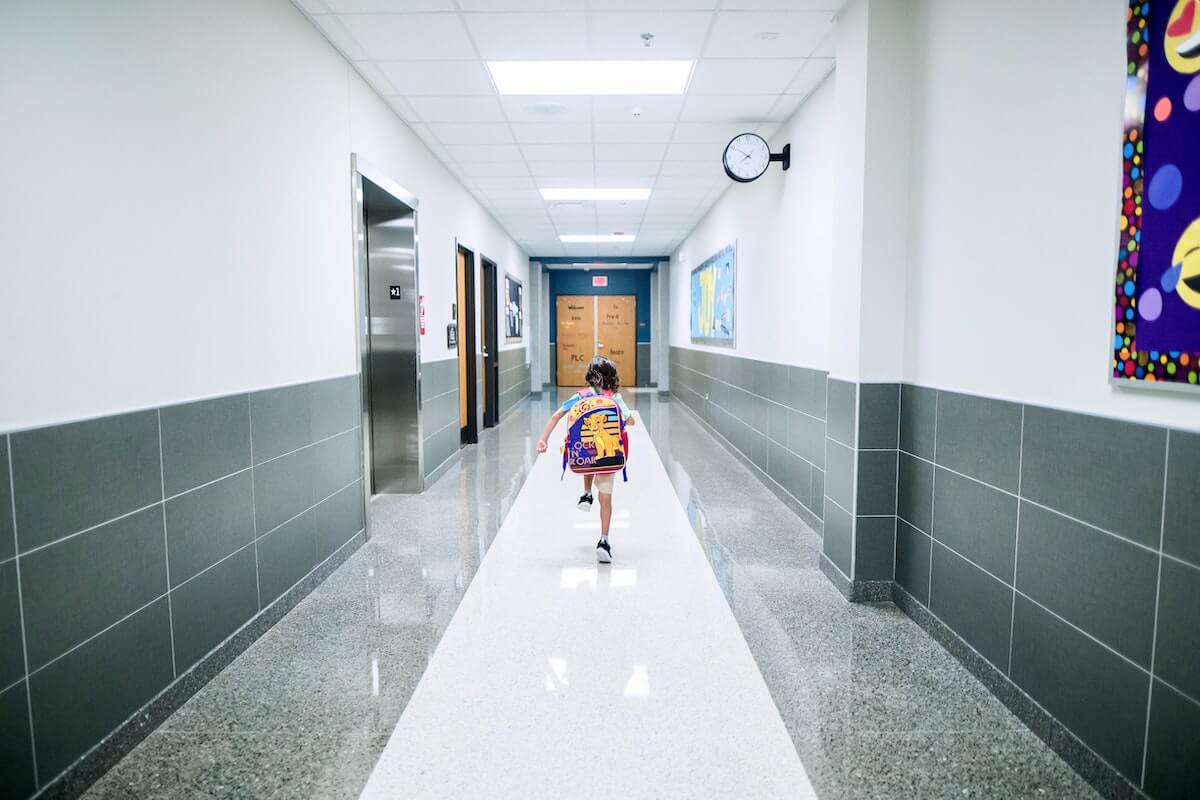 Argyle Middle School is located just east of U.S. Route 377, south of Argyle's city center—about three miles up the road from the high school, in fact. Residents who live in this area of the city can access it easily by foot or within just a few minutes by car. Additionally, students all over Argyle can rely on the Eagle Bus for transportation.
Over 1,100 students attend Argyle Middle School. Students can participate in a wide variety of sports teams, musical ensembles, and extracurricular classes to learn new skills and achieve a well-rounded education. The school also encourages parent involvement and aims to contribute to Argyle's strong foundation of community.
Argyle Elementary Schools
There are three Argyle ISD elementary schools, with an average student-to-teacher ratio of 15-to-1.
Located just minutes from Argyle High School, Argyle South Elementary School provides an enriching and positive experience for students. With visits from children's authors, workshops for counselors to better understand the needs of their students, and art shows displaying the work of students of all ages, the school offers many extracurricular events and offerings to enjoy.
Argyle West Elementary School serves students who live in the western region of Argyle, particularly on the western side of I-35 West. This elementary school is within walking distance of a variety of different neighborhoods, including luxury homes, new construction homes, and more. In fact, this school is located on-site for those living in Harvest. The school regularly features extra activities to create additional opportunities for students, including the Giving Grade Program to help families in need and the AWE Art Show & STEAM Night.
Of Argyle ISD's elementary school campuses, Hilltop Elementary School is located closest to central Argyle. In addition to standard subjects, Hilltop Elementary students get plenty of opportunities to explore various interests and skills, including sports, music, visual arts, and the sciences.
Argyle Private Schools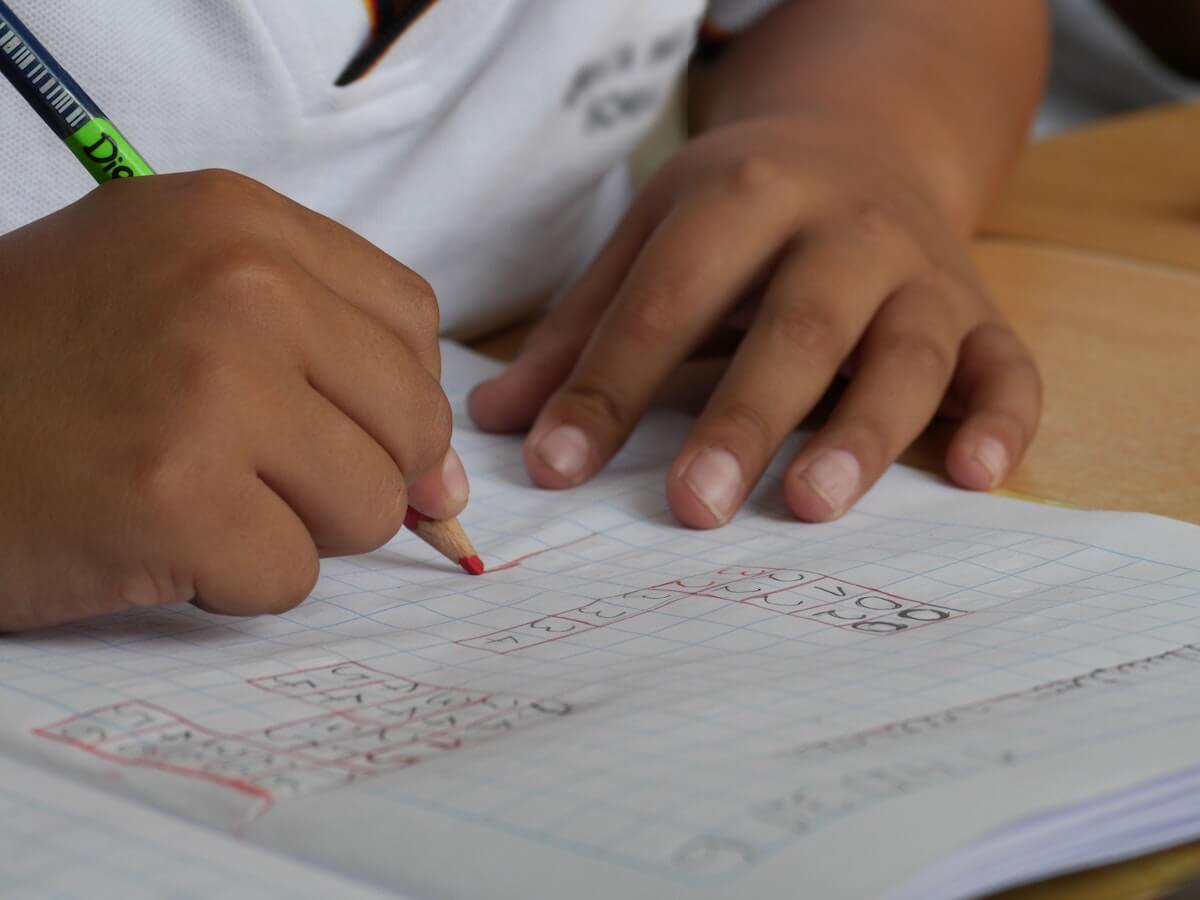 For those that prefer to seek private education for their students, there are multiple options for both religious and secular private schooling in and around Argyle, TX.
Located along U.S. Route 377, right between Argyle High and Argyle Middle, Liberty Christian School is a popular option for private education at the high school level in Argyle. The school features small class sizes, advanced placement courses, and opportunities for each student to expand their knowledge and skill sets with extracurriculars, teams, and ensembles.
For younger students, The Nest Christian Academy and Argyle Fine Arts Preschool are two schooling options that many Argyle households consider.
Colleges and Universities Near Argyle
There are no colleges or universities located directly within the city limits of Argyle. However, that doesn't mean that Argyle residents can't easily access the type of higher education they seek within just a few miles.
The University of North Texas is located in the city of Denton, which is just a few miles north of Argyle. Students have easy access to the school along U.S. Route 377. This is a public four-year university with a student population of roughly 41,000. Some of the most popular areas of study for UNT students include business, social sciences, visual arts, and performing arts.
Texas Woman's University is another opportunity for higher education near Argyle. Also located in Denton, TWU is highly accessible for Argyle residents. It's smaller in size, however, with a population of approximately 16,000 students. Those who attend TWU can seek both undergraduate and graduate degrees in their chosen fields of study. Many TWU students choose to pursue majors within the field of health. However, the liberal arts and humanities are also common choices.
Find Education and Enrichment Near Your Argyle, TX, Home
Argyle is well-known for its sense of small-town familiarity and charm, and the many opportunities for education for students of all ages only help to support that feeling.
There are so many reasons to move to Argyle, including the many scenic and welcoming neighborhoods, the opportunities for career advancement, the plentiful ways to enjoy your free time, and the many public and private schools located throughout the city.
Considering Argyle for your next home? Call The RealFX Group at (512) 956-7390 today to get in touch with an experienced local real estate agent who can help you find your dream home in Argyle, Texas.