Things to Do in Arlington TX: Explore Lake Arlington, Cowboys Stadium & Six Flags
Posted by Texas Real Estate Source on Monday, May 2, 2022 at 9:35 AM
By Texas Real Estate Source / May 2, 2022
Comment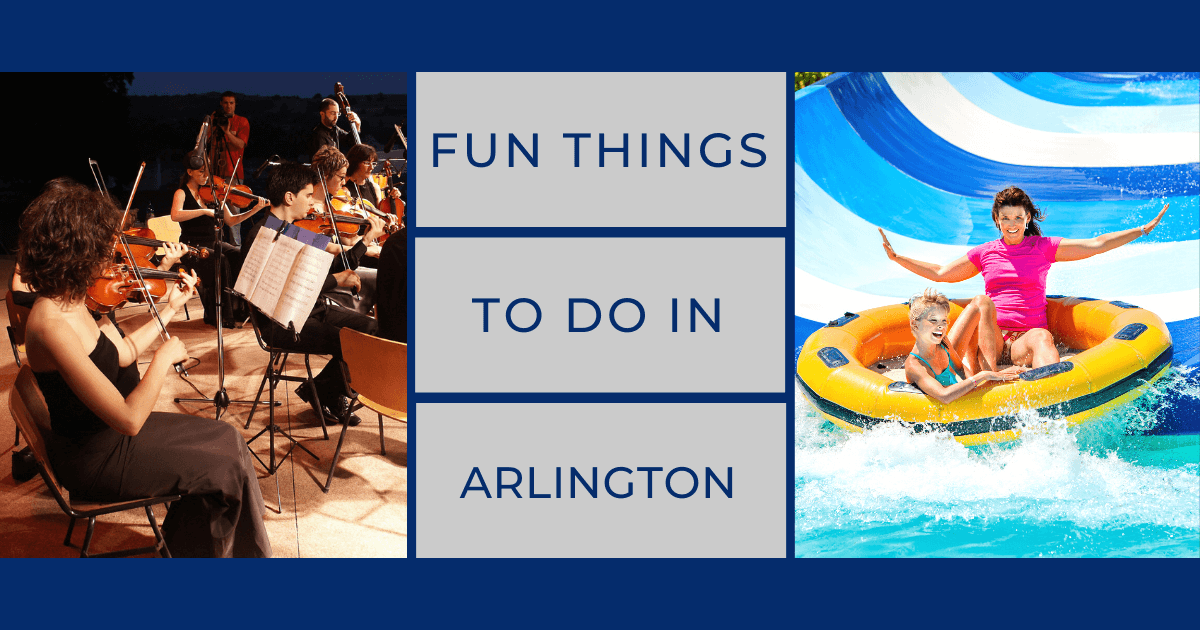 There is no doubt that the city of Arlington is vibrant and bustling. It's home to world-class sporting venues, thrilling amusement parks, and some of the best restaurants and shopping in the region. But what are the best things to do in Arlington? Check out our list for some ideas! Whether you're a resident or planning a visit from the nearby city of Dallas, we know you'll find something fun to do in this great city. Keep reading to learn about the fun activities to choose from in Arlington, Texas.
Outdoor Activities in Arlington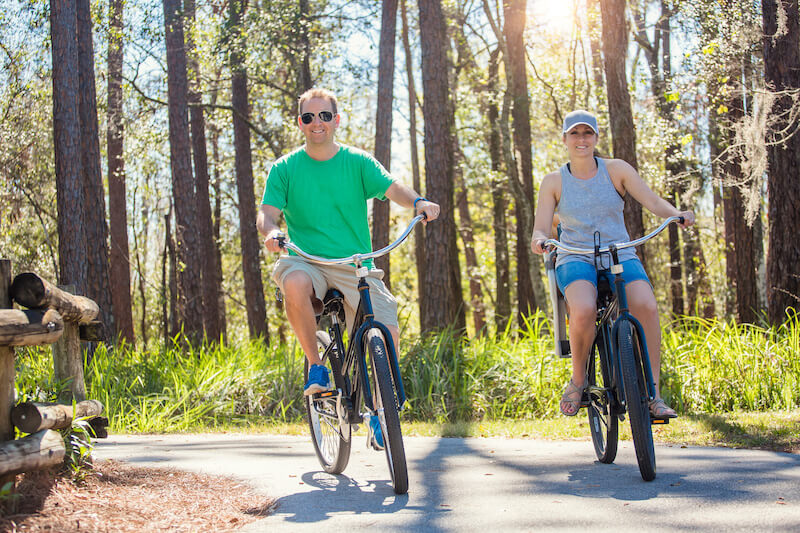 Arlington is home to many great parks and outdoor spaces, perfect for a day of picnicking, hiking, or just enjoying the fresh air. In the summer, residents and visitors have access to multiple water parks to enjoy.
Parks
Looking for a peaceful urban oasis? Check out River Legacy Park, which covers 1,300 acres following the curves of the Trinity River. Visitors can learn more about the diverse local ecology at the neighboring science center and enjoy miles and miles of paved and unpaved hiking and biking trails, playgrounds, river overlooks, pavilions, and more, including a canoe launch to spend time on the river itself.
Crystal Canyon Natural Area boasts a virtually untouched look at geologically significant layer formations, including marine fossils. While there aren't many amenities added to the area, there's a half-mile trail with interpretive signage.
The Tierra Verde Golf Club is consistently named one of the best golf courses in Arlington and features 18 holes amid gently rolling hills. It's also a certified Audubon Signature Sanctuary, so expect to see lovely surroundings and opportunities for birdwatching.
Water Recreation
Along with the rollercoasters at Six Flags Over Texas, Arlington has the largest water park in North Texas: Six Flags Hurricane Harbor. Check out thrilling rides like the 80-foot-tall Black Hole water slide, the zero-gravity moment at the top of Tsunami Surge, the first-of-its-kind Banzai Pipeline, or tamer experiences like the Hook's Island water playground, the lazy river, or Surf Lagoon wave pool.
Another place for people of all ages to splash around is the Randol Mill Family Aquatic Center, which features a water slide, water play structure, vortex pools, a current channel, and more.
Similarly, Bad Königshofen Family Aquatic Center boasts an interactive spray pad, two water slides, a lap pool, a diving area, and other fun activities. There's no better way to enjoy the Texas summers than cooling off in the water!
Hiking and Biking Trails
As previously mentioned, River Legacy Park is a great place to get out and about. There are eight miles of paved walking and biking paths within the park and 10 miles of off-road biking trails. Leashed pets are also welcome to join their owners.
Veterans Park has a 1.3-mile loop trail for those looking for a shorter walk. It also features one of the two equestrian trails in the city and is the only park in Arlington with a disc golf course. Visitors can also enjoy wildscape and xeriscape gardens along with other amenities such as a performing arts stage, playground, and more.
Want a wilder place to spend some time? The Sheri Capehart Nature Preserve covers 59 acres and includes multiple loop trails. This natural area also features three ponds, one of which has a fishing pier and a high bluff where hikers can take in some impressively dramatic views.
Arlington Shopping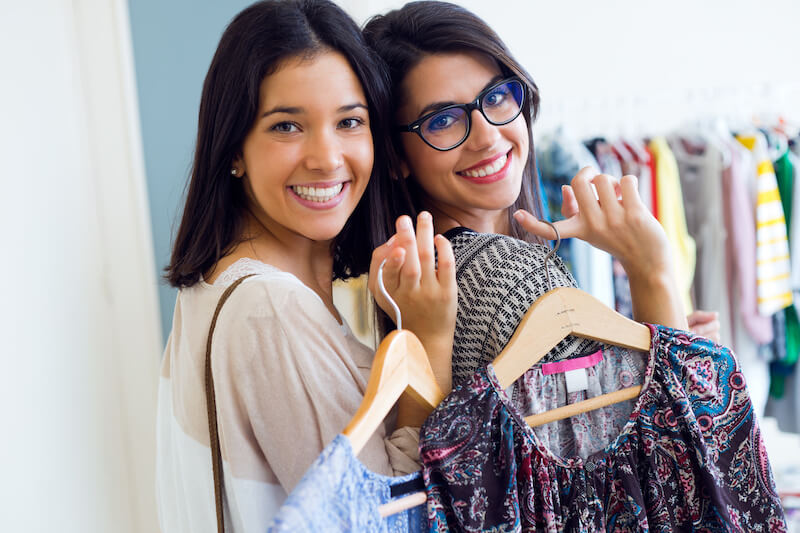 Arlington Highlands is an acclaimed regional open-air shopping center, boasting over 80 stores, restaurants, and services. Shoppers can also catch the latest movies at Studio Movie Grill and get seat-side delivery from the dine-in menu, from cocktails and mocktails to freshly-prepared burgers, pizzas, and wings.
For an indoor shopping experience, check out The Parks at Arlington. In addition to more than 200 stores and restaurants, this shopping destination also includes an NHL-sized ice rink, a carousel, an AMC theater, and a bowling alley.
There are also plenty of other shopping centers scattered throughout the city, such as Southwest Plaza, Lakewood Shopping Center, and Lincoln Square, close to AT&T Stadium and Six Flags.
Arlington Restaurants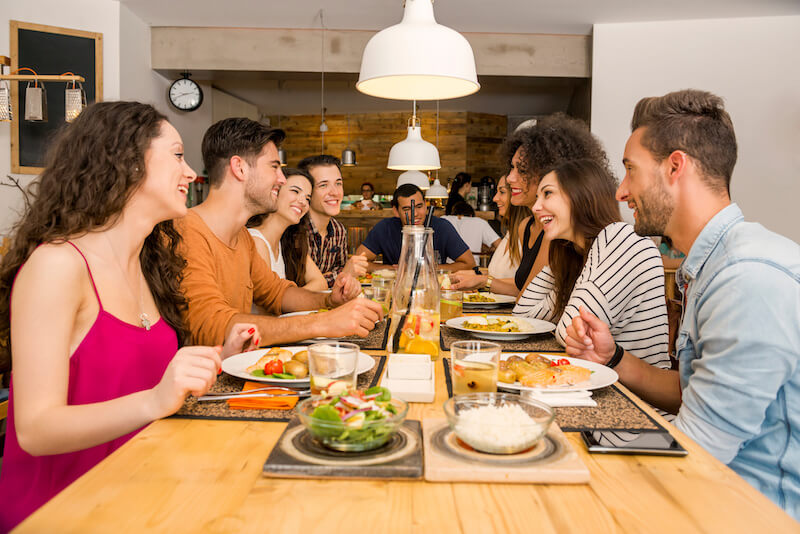 Arlington is home to a delicious array of Texas restaurants. Let's talk about the two big categories first: barbecue and Tex-Mex. Here are a few great restaurants to try:
David's Barbecue - Open for over a century, this family-run restaurant is best known for its brisket with tasty sides like coleslaw and jalapeño poppers.
Pappasito's Cantina - This festive local chain dishes out massive plates of Tex-Mex favorites.
Hurtado Barbecue - Want barbecue with a Tex-Mex twist? This little place in the Urban Union district serves slow-cooked meats that attract a line of customers that often wraps around the building.
Looking to broaden your culinary horizons? Arlington promises a restaurant for cuisines ranging from New Orleans-Style seafood to French baked goods to Turkish falafel and moussaka. Hungry diners can pick a different country's cuisine every weekend and not run out of options anytime soon.
Don't miss out on local food events, either! At Texas Live!, be on the lookout for events dedicated to tacos, wings, and mac 'n' cheese. The Arlington All-Star Craft Beer, Wine, and Cocktail Festival is an annual event starring 200+ food and drink options. Gourmet food trucks and food truck events are also an Arlington staple.
Sports in Arlington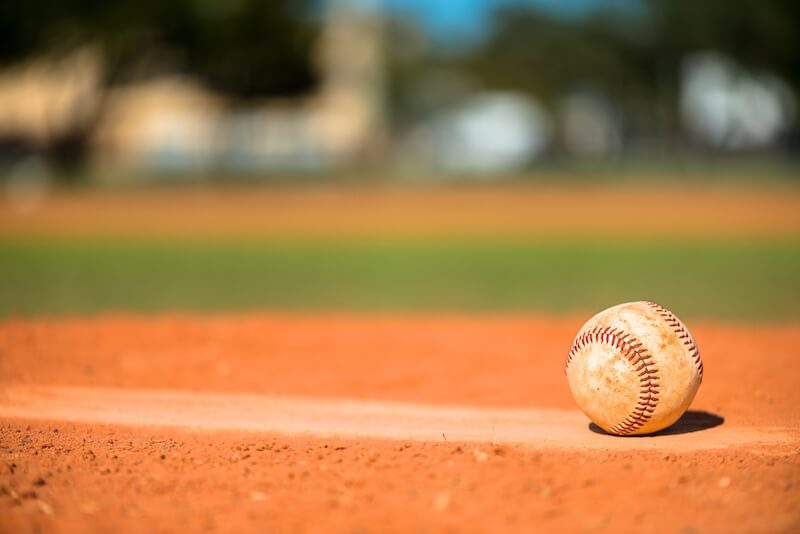 It would be hard to talk about Arlington and not mention Globe Life Field or AT&T Stadium. Sports fans moving to Arlington have the dream setup for cheering for the home team.
Globe Life Field, home of the Texas Rangers major league baseball team, has a capacity of over 40,000 people. The retractable roof means that fans can enjoy a game no matter the weather, and the stadium also offers behind-the-scenes tours.
AT&T Stadium lays claim to the Dallas Cowboys NFL team, and it's one of the most popular tourist destinations in Arlington. If you're a football fan, or even if you're not, a tour of this stadium is a must-do while you're in town. The stadium can accommodate up to 100,000 people at once and also hosts concerts and other events in addition to football.
Don't forget the pre- and post-game entertainment; Texas Live! is strategically located between these two sports stadiums and hosts the best watch parties for visitors that stay during the games.
Arts and Culture in Arlington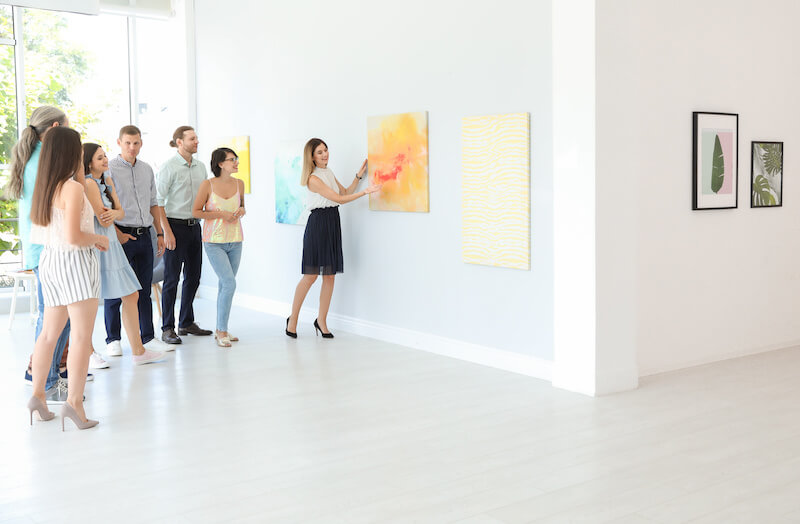 Arlington is a city with a rich arts and culture scene. Here are some popular places in Tarrant County to learn new things, enjoy beautiful art, or watch a performance.
Museums
Through its commitment to forward-thinking curation, Arlington Museum of Art brings world-renowned art exhibitions to North Texas that reflect the diversity of the community and attract visitors from all over the world. The museum also hosts engaging, fun, and thought-provoking educational programs, art talks, workshops, and special events for children and adults.
Local history is displayed at the historic Fielder House, which is now a museum run by the Arlington Historical Society. Permanent exhibits include turn-of-the-century buildings like a barbershop and general store.
The River Legacy Science Center educates visitors on the native flora and fauna they may see in the adjacent River Legacy Park. The center features two aquariums, an interactive 30-foot screen, native animal exhibits, exploration stations, etc.
Did you know that Arlington is home to the International Bowling Museum & Hall of Fame? This fun museum explores the extensive history and the recent innovations of bowling with touch screens, film montages, life-size replicas, and more. Visitors can play on a fully functional small-ball bowling land and see how pins and bowling balls are made.
Art Galleries
The Upstairs Gallery features works by local Arlington-area artists in various media, including paintings, pottery, jewelry, and more. The gallery also teaches classes for all ages and skill levels in various media such as watercolor, drawing, and oil painting.
The Gallery at UT Arlington is the primary exhibition space for the university's Department of Art & Art History. In addition to the galleries and annual events, the UTA campus features sculptures, fountains, and a permanent art collection on the second floor of the University Center.
Performing Arts
If you're looking for live entertainment in Arlington, TX, you won't be disappointed. The city is home to several performing arts companies that put on productions throughout the year. Theatre Arlington in the downtown cultural arts district, for example, not only puts on high-quality productions, it runs a full-year theater school for both adults and children.
Arlington Music Hall is home to Symphony Arlington. These talented musicians present the work of classical composers throughout the year. Arlington Music Hall also presents comedy shows, musicals, and other performances, so check out what's on the calendar.
Is an outdoor concert more your speed? Levitt Pavilion for the Performing Arts puts on 50+ free outdoor concerts per year right across from City Hall. Spanning a wide variety of genres, the artists here are always worth a listen.
Arlington Nightlife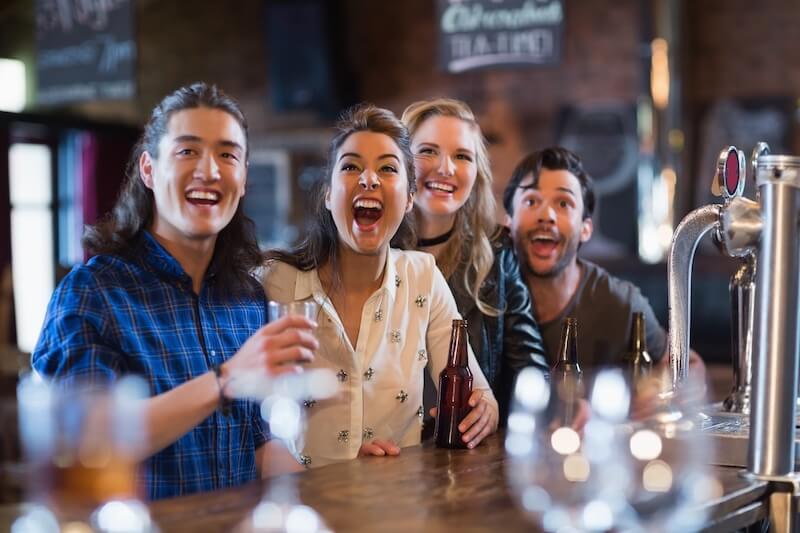 Those headed out to a Rangers or Cowboys game should look next door—Texas Live! is an excellent place to dance the night away for sports fans and non-fans alike. This massive entertainment center has a cowboy bar, sports bars, party bars, dance clubs, concert venues, and everything else one could ask for to turn the night electric.
One of the biggest and best nightclubs in Texas Live! deserves a special mention. PBR Texas has a 7,000-square-foot balcony, massive dance floors, two mechanical bulls, and a patron capacity of over 1,500, making this flagship bar the ultimate place to experience the urban-cowboy vibe.
Other local favorites include 4 Kahunas Tiki Lounge, where the cocktails include fresh-squeezed fruit juice, top-shelf rum, tropical garnishes, and Dog Haus Biergarten, the perfect place to grab a beer, a massive burger, and an order of onion rings. Conveniently located between Dallas and the city of Fort Worth, residents can easily drive to even more things to do.
Ready to Explore Arlington?
Arlington is a great place to live, work, and play. There are plenty of activities to keep you busy, including world-class entertainment, plentiful shopping and dining options, beautiful parks, golf courses, and more. If you haven't had the chance to explore all that Arlington offers, consider planning a visit today.