Austin Parking Guide: Where to Find Parking in Austin, Texas
Posted by Texas Real Estate Source on Thursday, September 1, 2022 at 3:30 PM
By Texas Real Estate Source / September 1, 2022
Comment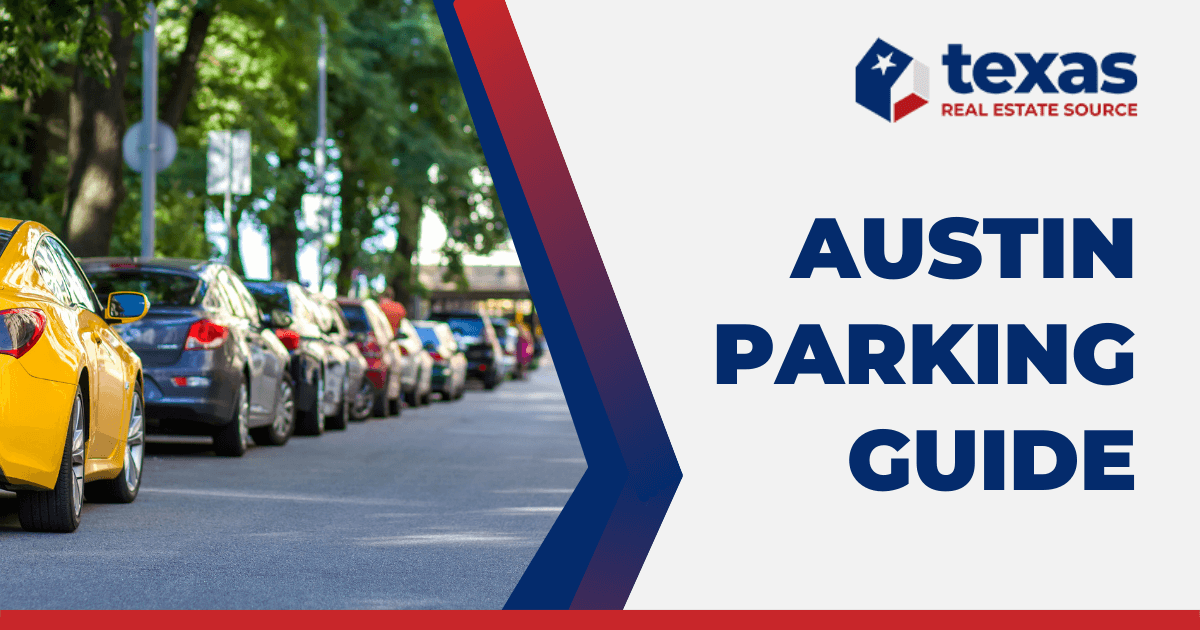 The Lone Star State's capital city has doubled in population during the past two decades, with the Greater Austin area now home to well over two million people. Austin welcomes nearly 30 million visitors annually to its many area attractions, an average of around 80,000 extra people daily. And here in Texas, a lot of those people are driving cars. That's especially true in Austin, among the most car-dependent cities in the state.
With its growing population of drivers and an influx of several thousand visitors daily, it's little wonder the city of Austin would experience occasional parking challenges. As one might expect, finding parking can be difficult in the city's busiest areas.
Challenges parking in downtown Austin come as no surprise. Finding a spot around places like Zilker Park, Lady Bird Lake, or The University of Texas campus can be difficult on occasion, as well. Let's explore the available options with our detailed guide to Austin parking.
Downtown Austin Parking
Quite a few choices are available for public parking in downtown Austin. In addition to the many parking garages and surface lots, the city center also has plenty of metered street parking. Several free parking options can even be found if you know where to look.
Street & Metered Parking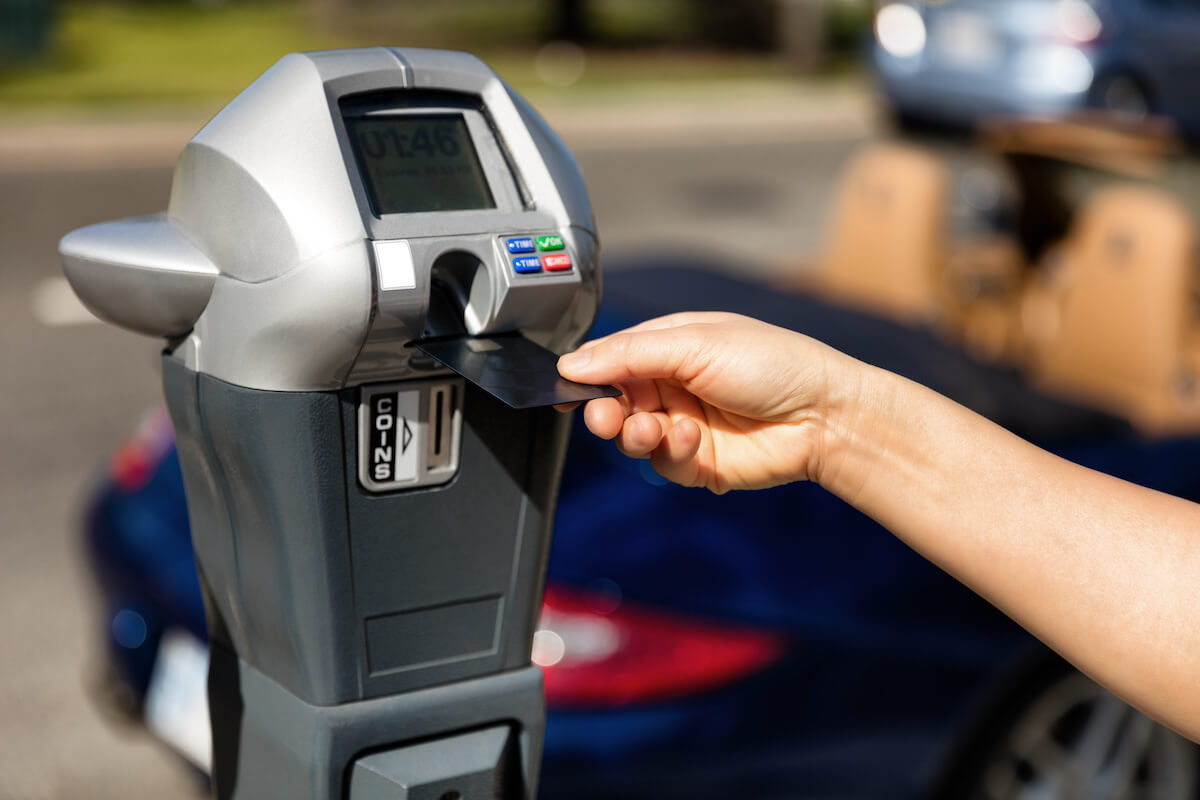 The many metered spots throughout downtown are among the best Austin street parking options, especially for quick, short-term stops. Metered parking costs $2 for the first hour, with a maximum of $5 for extended stays.
Enforcement hours for most on-street Austin parking spots vary by day. The schedule for metered parking downtown is Monday and Tuesday, from 8 a.m. until 6 p.m., Wednesday through Friday from 8 a.m. to midnight, and Saturday from 11 a.m. until midnight. The majority of meters in Austin are generally unenforced on Sundays.
Street parking is particularly convenient with Park ATX. This mobile app allows users to manage and pay for parking sessions from their phones.
Parking Garages
Throughout the center of the city, drivers will find dozens of public and private garages for parking in downtown Austin. Most of these facilities allow access only during the day, but a few garages in the area offer overnight parking. Check for any signs indicating a garage is reserved for government employees only.
Rates for garage parking in downtown Austin vary, ranging from $5 to $9 hourly for each of the first two hours. However, a few charge as much as $15 per hour or more, so check the posted rates before entering. Monthly parking plans are also available for select facilities.
Monthly Parking in Downtown Austin
Austin offers a solution for those whose working hours don't necessarily coincide with the traditional times available for parking downtown. The Affordable Parking Program provides service and entertainment industry employees with a monthly pass, granting discounted access to select garages during times more conducive to their work schedule. Pass holders pay anywhere from $30 to $65 per month, depending on the garage.
Free Parking in Downtown Austin
Finding free parking in downtown Austin is rare. While the city's parking meters are not enforced on major holidays like New Year's Day, Fourth of July, Labor Day, Thanksgiving, and Christmas, free spots can be hard to come by during the rest of the year. Remember that meter enforcement ends after 6 p.m. for many of the downtown spaces. If you plan accordingly (and with some luck), you may find free parking right in front of your destination.
Downtown commuters who know where to look may find the occasional free street parking spot. Still, free garage facilities are few and far between. However, those pulling into the Capitol Visitors Parking Garage will be pleased to find that their first two hours are free.
Parking Near Popular Downtown Austin Activities
Locating convenient parking in downtown Austin is key to accessing and enjoying Austin's many nearby attractions. Here are a few tips for finding a place to park near some popular Austin destinations.
Texas State Capitol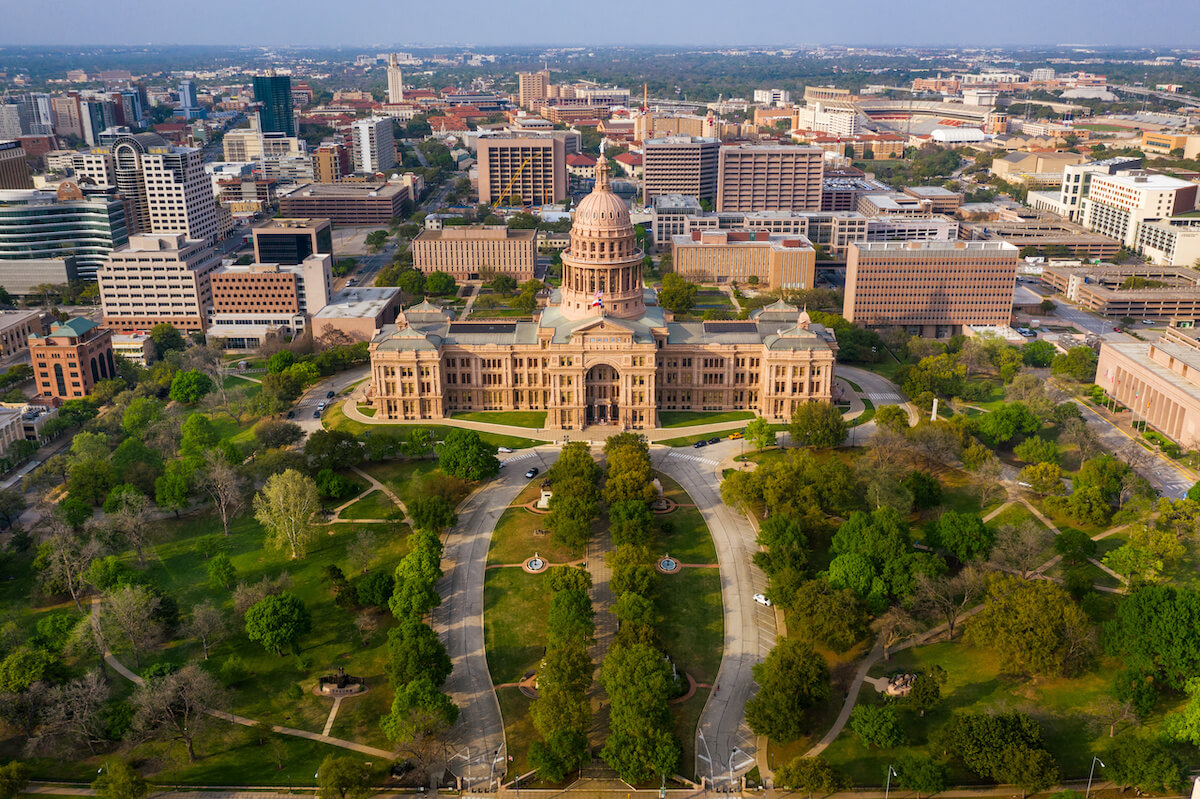 Several lots and garages dot the map around the Texas Capitol, and a few hundred parking meters denote on-street spaces in the area. The adjacent Capitol Visitors Parking Garage provides free weekday parking for the first two hours, with a maximum daily rate of $12. Weekend parking is usually free.
Watching the Bats at South Congress Bridge
Austin's famous urban bat colony takes wing nightly from their home beneath the South Congress Bridge. Bat watchers will find free parking after 6 p.m. at the nearby Austin American-Statesman's Bat Observation Center. Additionally, underground parking at 100 Congress is $10 for the first six hours on the bridge's north end.
Zilker Park
The area around Zilker Park, along Austin's Lady Bird Lake, offers multiple surface parking lots. Visitors can find metered parking on the other side of the Barton Creek Bridge, a 10-minute walk from the park, with a few free parking options available on a first-come, first-served basis.
Lady Bird Lake
Visitors to Austin's Lady Bird Lake will find metered and free parking spots along South Lakeshore Boulevard and surface lots and garages on both sides of the lake. The area also features ample parking and access points for patrons of the popular Ann and Roy Butler Hike-and-Bike Trail loop. There are all sorts of activities around Lady Bird Lake to enjoy, so be sure to stop by.
Sixth Street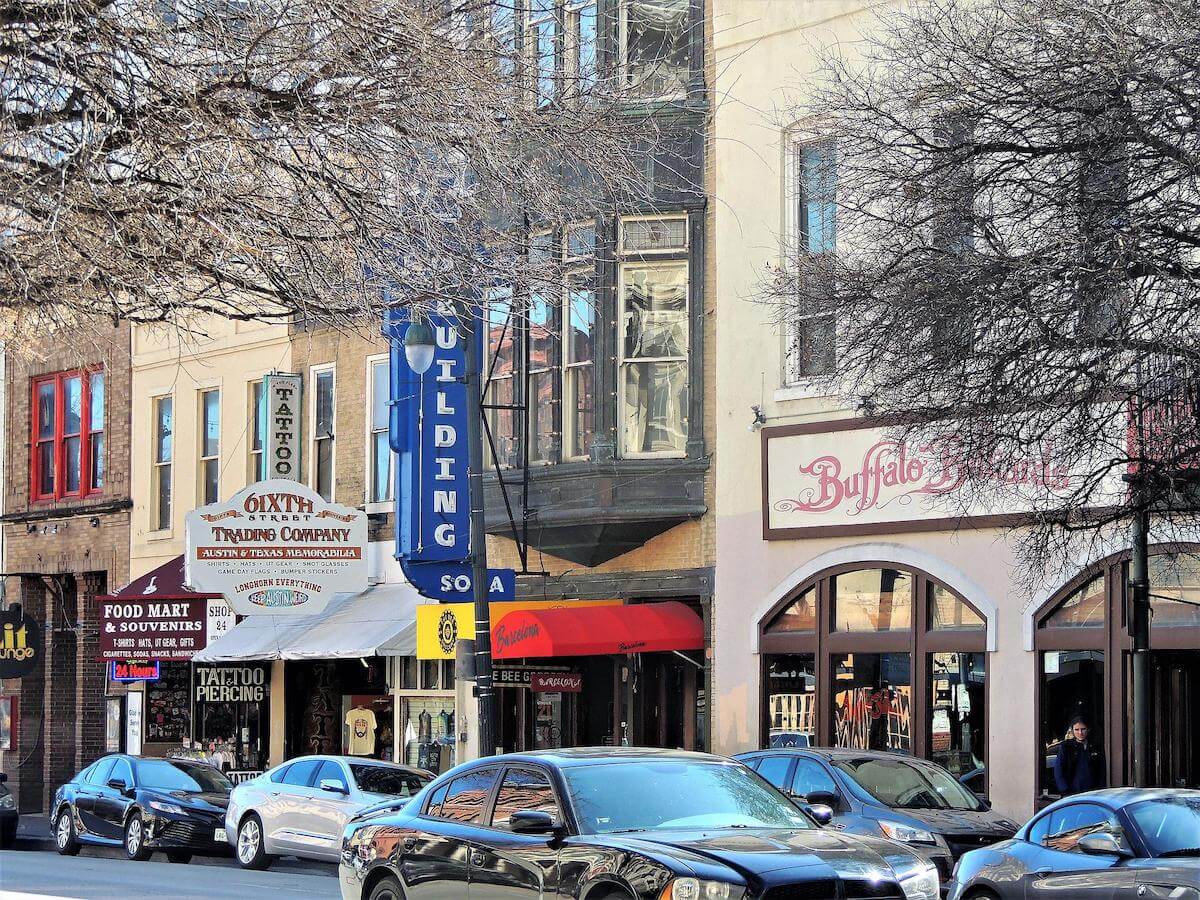 West Sixth Street Parking
West Sixth Street is the downtown area's rollicking entertainment district, generally running from Congress Avenue west to North Lamar. Though on-street parking is virtually non-existent on Sixth Street, a few metered spaces can be found a few blocks away. However, the best option for visitors is to grab a rideshare.
East Sixth Street Parking
On its east end, Sixth Street becomes increasingly more residential, with some street parking available. Several metered areas can be found within a block or two, with additional parking on some side streets. A few paid lots are here as well. Note that overnight parking in the four blocks between Brazos and Red River is prohibited from Thursday through Sunday.
The University of Texas Campus
Visitors to the UT campus are advised to take advantage of one of the school's many parking garages. Rates typically run $3 for the first half-hour, with a three-hour visit ranging from $5 to $9, depending on the specific facility. Rates may vary for special events.
Airport Parking in Austin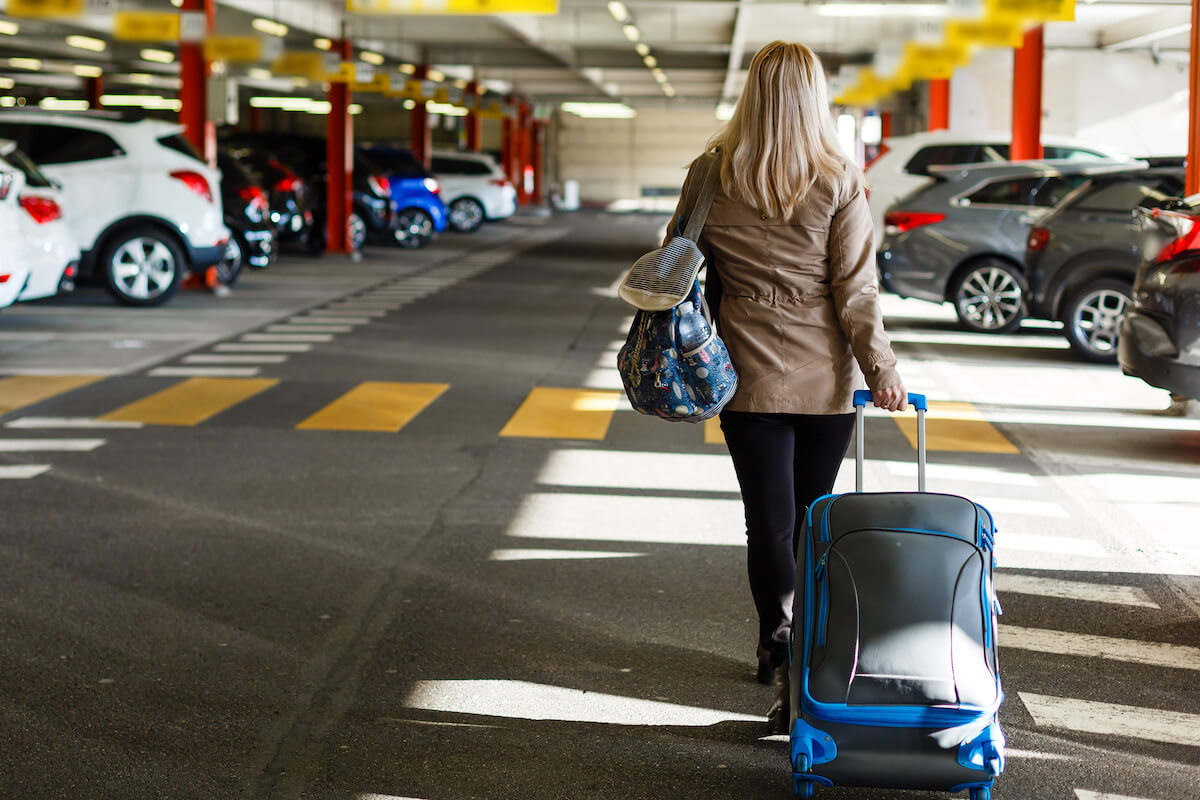 Austin airport parking is relatively easy, with numerous garages and on-site and off-site surface lots. Short- and long-term options are available, and the Austin-Bergstrom International Airport website makes it simple to reserve airport parking in advance.
Short-Term Austin Airport Parking
Short-term Austin airport parking is on the third level of the Red Garage, directly across from the Barbara Jordan Terminal. Hourly parking here is $5, with a maximum daily charge of $27. Short-term airport parking is automated, accepting payment via credit card only.
Long-Term Austin Airport Parking
Travelers will find several long-term Austin airport parking options available. The Red Garage is the most convenient but most expensive, at $27 a day. Daily parking in the nearby Blue Garage runs $17. Behind the two garage areas is the airport's Economy Lot, where long-term parking costs just $10 per day.
Parking Outside of Downtown Austin
Once you leave downtown, Austin parking becomes more affordable and easier to find. Larger shopping malls and commercial centers in other parts of town typically provide ample free parking, as do many smaller businesses outside of downtown. Nonetheless, finding a place to park in some of the higher-traffic areas can be challenging.
Parking in South Austin
The farther south one travels from Lady Bird Lake, the more residential the region becomes. Those looking for South Austin parking spots should find little competition when pulling into businesses beyond US-290 down to the West Slaughter area. However, parking up near the lake can get crowded very quickly.
South Congress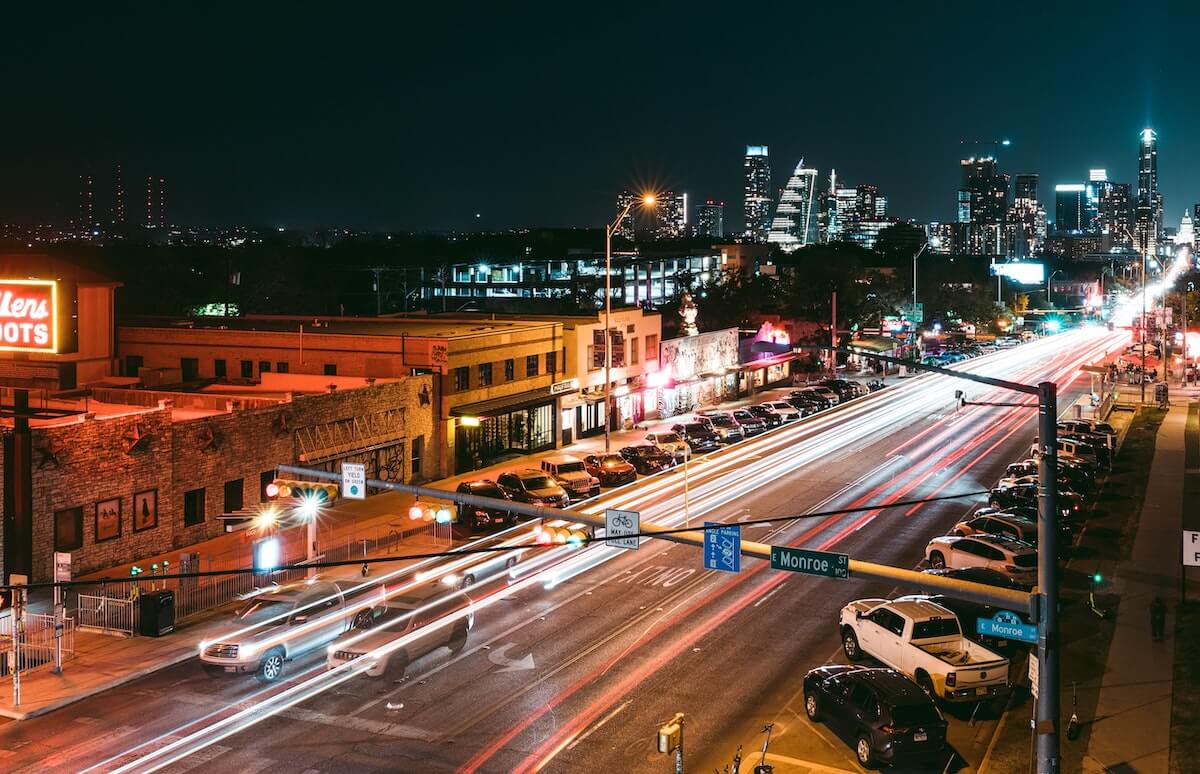 The South Congress area is known locally as SoCo, which features abundant shopping, dining, and entertainment venues. Street parking is limited and typically fills up quickly, especially in the evenings. Several smaller garages serve the area, including the underground parking at Music Lane ($6 for the first two hours) and a new parking garage behind Güero's Taco Bar ($10 daily maximum).
Parking in North Austin
North Austin is a growing business and residential section of the city, hosting various shopping centers, dining and entertainment venues, and the area's professional sports stadiums. Most businesses and destinations in North Austin provide plenty of available parking.
Shopping / Entertainment Centers
Shoppers in North Austin typically find no trouble parking near the area's major shopping and entertainment venues. The Arboretum shopping mall in the Great Hills part of town features ample surface parking with limited garage access. To the east of Mopac, those shopping at Domain Northside can park at one of five garages. Valet parking is also available for $10.
Professional Sports Venues
Austin pro sports venues include Dell Diamond, the Round Rock Express Triple-A baseball team's field, and Q2 Stadium, Austin FC's home pitch. Several surface lots surround the baseball stadium, with parking costing $15 per vehicle. Soccer fans will find parking at Q2 stadium in one of three available lots, with several off-site parking areas nearby. Q2 visitors are encouraged to reserve off-site and onsite parking via Pavemint or SeatGeek.
Parking in West Austin
On Austin's hilly west side, visitors will find numerous businesses and restaurants overlooking Lake Austin. Most establishments provide patrons with parking, and several garages and surface lots are located throughout this part of town. A limited amount of free street parking can also be found in a few spots along Lake Austin Boulevard.
Mount Bonnell
Visitors to Austin's popular scenic overlook at Mount Bonnell in Covert Park will appreciate the free parking lot near the bottom of the stairs. If the Covert Park lot is full, there's a fair amount of street parking along both sides of Mt. Bonnell Road.
Tips for Parking in Austin
Austin parking can be challenging. Available spaces downtown and in high-traffic areas around the city's major attractions tend to fill up quickly. A little knowledge and planning can help make finding a spot easier.
Try timing your arrival around the hours when meters aren't enforced to find your best opportunity for free parking. That's as early as 6 p.m. in a lot of places.
Do a little research before you get in the car. Look up your destination in advance to plan for parking in the area. Discover the most affordable and convenient options for where you're going. You'll find that reservations and payments for parking at many locations can be made instantly from your phone.
Get an early start to beat traffic. Arriving early at the airport, downtown, or Austin's most popular attractions will help ensure you have the time necessary to find the most convenient parking spot available.
You have a few options if you find a parking ticket on your windshield. You can pay for your Austin parking ticket online, by phone, or in person at the courthouse. You may request a dismissal if you can prove that you paid for parking or weren't responsible for the vehicle in question. Or, you can choose to dispute the ticket by requesting a hearing.
Make Parking in Austin Easier
With Austin's many parking options, you can find the best spot for your needs with the proper knowledge and planning. Whether you need to park at the airport, downtown, or in the city's surrounding areas, remember these tips when parking in Austin, and enjoy your stay.