30 Things to Do in Austin This Weekend: Explore the Live Music Capital of the World
Posted by Texas Real Estate Source on Monday, May 2, 2022 at 10:20 AM
By Texas Real Estate Source / May 2, 2022
Comment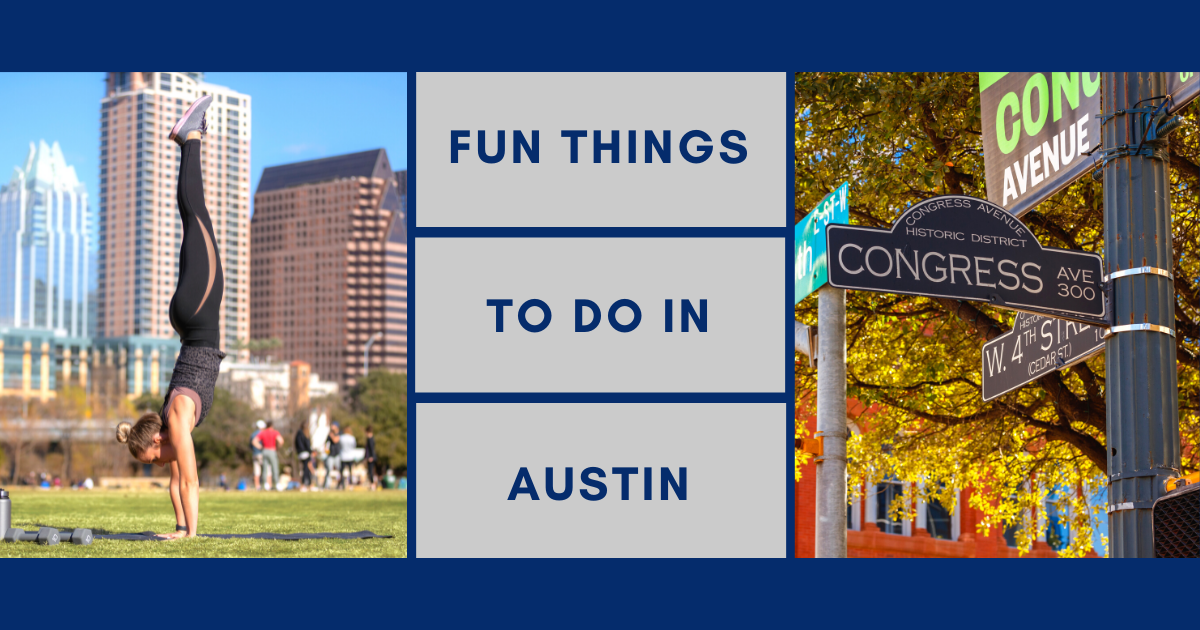 Austin, the state capital, is a city unlike any other in Texas. Visitors can dine on the best barbecue in Texas for lunch, tour the Texas Governor's Mansion in the afternoon, observe the flight of over one million Mexican free-tailed bats at sunset, and dance late into the night at a honky-tonk. There is a vibrant art, music, and culture scene, some of the most diverse and delicious dishes in the state, and adventurous outdoor experiences. Stay for a spell and discover the best things to do in Austin, Texas.
Austin Outdoor Adventures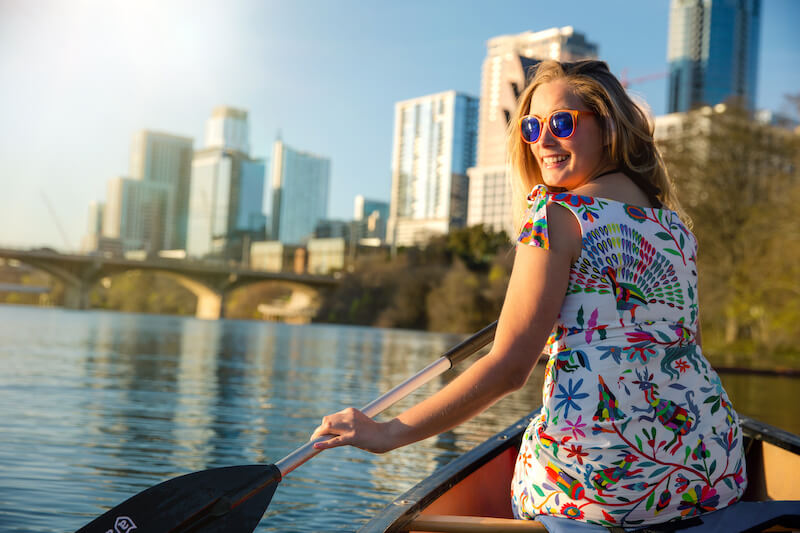 Austin is a fantastic place for those looking for outdoor adventure. The parks, lakes, water parks, and trails offer many options for the outdoor enthusiast.
Parks
Austin is home to many breathtaking parks, and with 300 sunny days, there is plenty of time throughout the year to explore them. One of Austin's most beautiful and historic parks is Mayfield Park & Nature Preserve. There are 21 acres of scenic hiking trails, immaculate gardens, a collection of lily ponds, and various wildlife, including the peacocks that freely wander the grounds.
Walnut Creek Park is a 290-acre park full of hilly trails perfect for hiking, mountain biking, birdwatching, and picnicking. McKinney Falls State Park sits in Austin's backyard and offers tranquil waters and rugged beauty. Visitors can swim in the peaceful pools, hike or bike the nine miles of trails, enjoy a picnic by one of the creeks, and stay overnight in one of the 81 campsites.
Water Recreation
There are many ways to beat the heat on those extra hot and humid days in Austin. Lake Travis, stretching for 60 miles, provides an abundance of water activities, including boating, fishing, skiing, and paddleboarding. Scuba divers also enjoy exploring underwater sculptures and boat wrecks.
There are also two waterparks on Lake Travis. Beachside Billy's caters to beach and water lovers with a private beach, protected swim area, two pools, and several waterslides. Waterloo Adventures is a floating waterpark with a 600-foot obstacle course, floating picnic tables, and beach games. One of the most visited spots in Austin is Barton Springs Pool, only minutes from downtown, in Zilker Park. The 200-yard swimming hole features 68-degree cool water year-round. There is fun for everyone, with deep-diving and shallow areas for kids.
For more wet and wild entertainment, Typhoon Texas Waterpark offers a lazy river, tidal wave bay, thrilling water slides, and a leisure pool with a zero-depth beach entry on the north side of Austin. Grab a tube and join the fun.
Hiking & Biking Trails
In addition to experiencing the numerous scenic drives near Austin, hikers and bikers can quench their thirst for adventure on Austin's many hiking and biking trails. The Hike & Bike Trail at Lady Bird Lake is a well-maintained 10-mile trail around the lake. The trail winds through downtown, has stops at Festival Beach, Barton Springs, and Deep Eddy Pool, and gives hikers and bikers a glimpse of the Mexican free-tailed bats. Barton Creek Greenbelt offers almost eight miles of hiking and mountain biking trails to view the creek and wildlife habitat. The River Place LD Trail System consists of six miles of trails with varying elevations for hikers. Dogs are allowed on leashes.
Outdoor enthusiasts can experience this and so much more at the parks, lakes, and trails. The great outdoors is beckoning you to visit Austin.
Shopping in Austin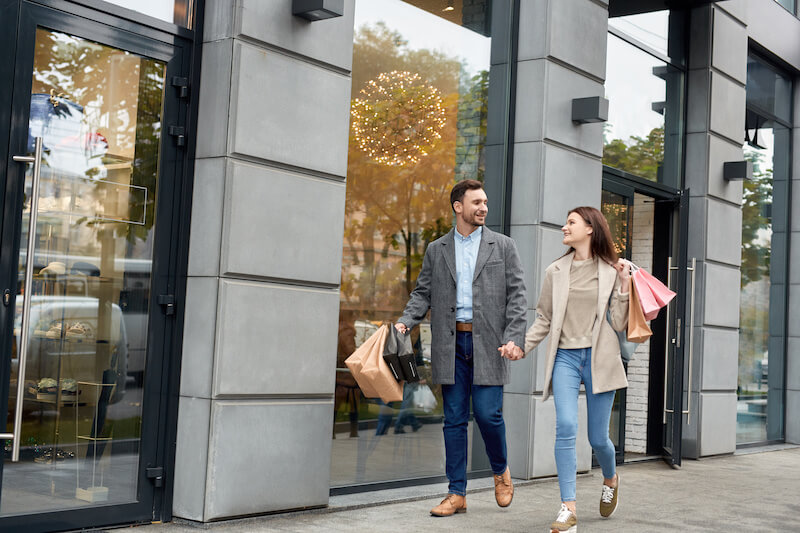 In Austin, shoppers on the hunt for the right look, the shiniest bling, and the best deals will also feel at home. There are numerous shopping places, including shopping centers, malls, boutiques, vintage shops, and thrift stores.
The Domain is an outdoor tree-lined shopping center with over 100 stores for those who crave luxury and quality brands. Lakeline Mall also offers over 100 stores, a variety of restaurants, a movie theater, and an inflatable wonderland for kids. For some uncommon and fun finds, check out one of the local boutique stores, like Bloomers & Frocks and Atown. Austin is also home to several antique malls, including the Austin Antique Mall, a 30,000-square-foot mall with over 100 antique dealers.
Austin Sports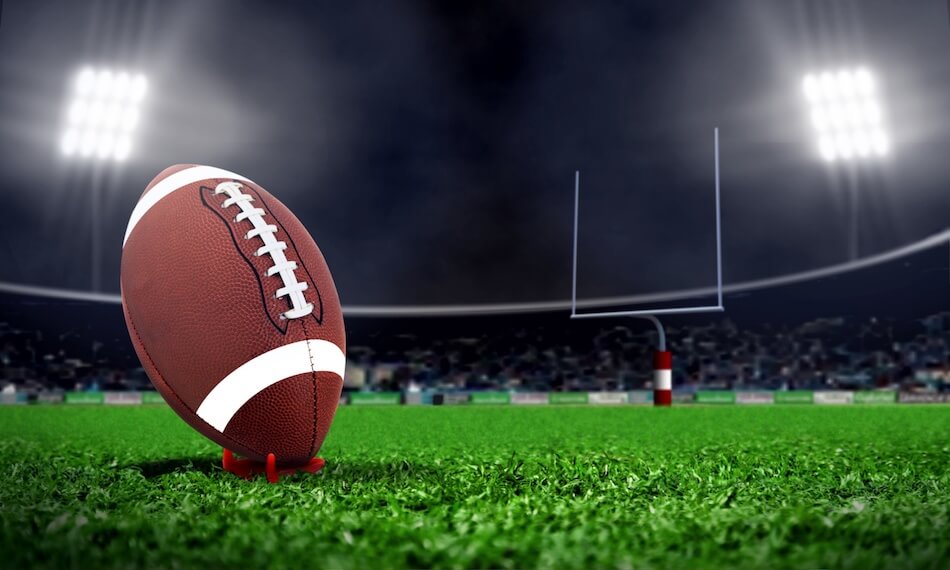 Everything is big in Texas, including sports, and Austin is home to professional, amateur, and college teams. Like other big cities in Texas, Austin is a sports town with teams to entertain soccer, rugby, football, baseball, and hockey lovers.
Sports Teams
Austin FC is a professional major league soccer team that allows Texans to enjoy world-class soccer in north Austin. The Austin Spurs, the NBA Gatorade League for the San Antonio Spurs, wows fans with exciting court action.
The Round Rock Express, based north of Austin in the city of Round Rock, is the AAA minor league affiliate of the Texas Rangers. Don those Rangers jerseys and root for the Express. Hockey fans can see some exhilarating action while cheering on the Texas Stars Hockey Club, the AHL affiliate of the NHL Dallas Stars. Finally, the Texas Longhorns have scored touchdowns and won championships since their founding in 1893.
Stadiums
These teams play in some of the best stadiums in Texas. Q2 Stadium, a 20,000-seat stadium at McKalla Place, is the home of the Austin FC and Austin's first major league stadium. The Austin Spurs and the Texas Stars play at H-E-B Center in the city of Cedar Park, an indoor arena that hosts many events. The Darrell K Royal-Texas Memorial Stadium, where the Texas Longhorns play, has been an iconic landmark in Austin since 1924.
Sports fans can always find an exciting game to watch in Austin with these teams and many others to watch year-round.
Austin Restaurants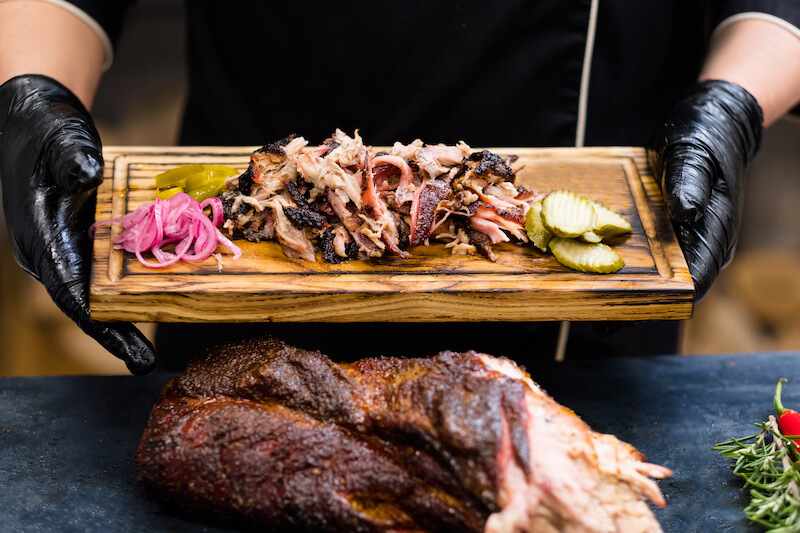 There's something to eat for everyone in Austin, with the outstanding variety of mouth-watering eats, including some award-winning restaurants. With famous Texas barbecue, south-of-the-border dishes, fine dining, burgers and fries, and a mix of cultural cuisine, there's something to satisfy every craving. Here are some of the best restaurants in town:
El Arroyo (famous for their signs and Tex-Mex)
County Line (authentic Texas barbecue)
The Oasis (the Sunset Capital of Texas serving American/Tex-Mex)
Kura Revolving Sushi Bar (Japanese dishes delivered via a conveyor belt)
Hoover's Cooking (American Soul Food)
Hula Hut (Tex-Mex meets Caribbean)
The Yard Milkshake Bar (massive ice cream creations)
Suerte (traditional Mexican with Masa)
Hank's (American with addictive burgers and fries)
Home Slice Pizza (authentic New York Style pizza, award for funniest website)
Whether it's a favorite cuisine or trying something new, diners can't go wrong with Austin's delicious and award-winning food choices.
Arts & Culture in Austin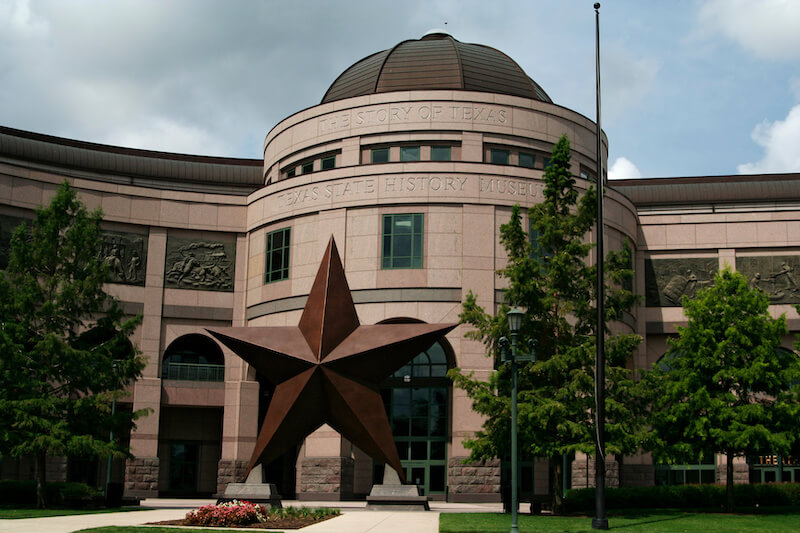 There is more to Austin than its wonderfully weird charm, as travelers from around the globe have discovered. It is known as the Live Music Capital of the World, with music for every taste. Its museums, galleries, theaters, and historical sites are a must-see for locals and visitors.
Museums
Austin is home to some world-class and eclectic museums. The Museum of the Weird is an oddities and curiosities museum featuring freaks of nature, shrunken heads, mummies, and an iceman. The Bullock Texas State History Museum tells the story of Texas through a Texas history timeline, artifacts, and the Texas Story Project, in which Texans from all over the state tell their own stories. The Thinkery, which evolved from the Austin Children's Museum, is an educational museum with over 40,000 square feet of indoor and outdoor activities for children of all ages.
Performing Arts
Austin is the Central Texas hub for performing arts. The Long Center is a stunning space that faces the city skyline and brings together music, arts, and theater. It's a perfect place for people to gather, discover new talent, and be inspired. Texas Performing Arts, established in 1981, consists of five venues, including Bass Concert Hall, which hosts world-class music, dance, and theater performances. They are also the home of Broadway in Austin, showcasing Broadway performances like The Lion King and The Phantom of the Opera.
These are also a few of the museums and performing arts centers that Austin offers as part of its cultural district. Together, they present a fascinating glimpse of Texas history, culture, and society and are worth exploring.
Austin Nightlife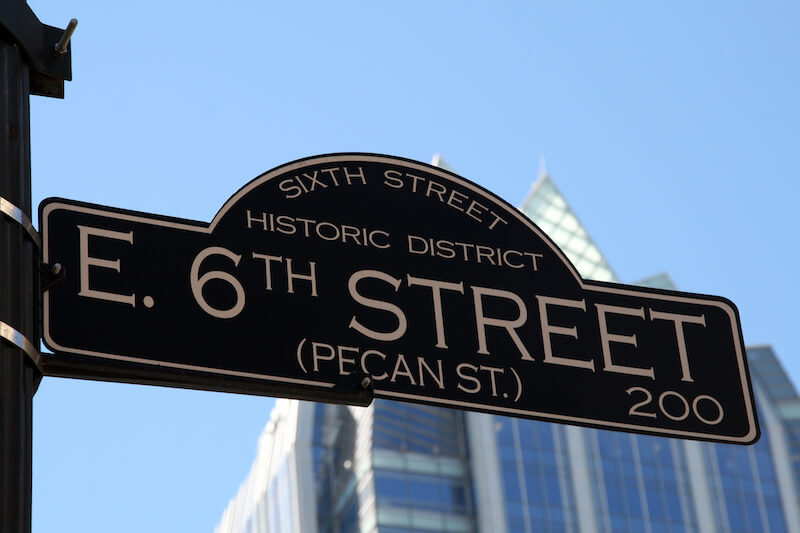 Austin doesn't shut down when the sun goes down; it becomes a bustling hub of activity for night owls and music lovers. There are over 250 live music venues that offer a variety of shows in Austin. The Continental Club, the "Grandaddy of Austin music venues," is historical. They have been rocking Austin since 1955 and feature live music seven days a week. Antone's, founded in 1975, is Austin's home of the Blues. Past performers include B.B. King, Stevie Ray Vaughan, and Muddy Waters, and it's the place to discover new Blues favorites.
The Skylark Lounge, another live music venue, is a relaxing Blues bar that showcases local talent and tasty cocktails. The Broken Spoke, known as the last of the true Texas dance halls, is the place to go for those who want to listen to legendary country music and learn how to do the Texas two-step. For some quiet date night fun, catch a movie and enjoy a delicious dinner with a craft beer at Alamo Drafthouse Cinema. With this active nightlife and much more, the fun never ends in Austin.
Austin: Something for Everyone
After visiting and experiencing all the city offers, many want to move to Austin and explore Austin real estate. Performers, artists, and writers are drawn to the creativity of the cultural district, music lovers meet their match at the variety of music venues, and outdoor enthusiasts fuel their adventurous spirit at the lakes, parks, and trails. Whether someone chooses to stay short term at a hotel, rent a condo, or stay long term in a waterfront or golf course home to be near their favorite activities, all are welcome in Austin. Make sure the next trip on your bucket list is to Austin, Texas, and remember to "Keep Austin Weird."