Austin vs Houston: 8 Things to Know BEFORE Moving
Posted by Texas Real Estate Source on Thursday, August 18, 2022 at 2:07 PM
By Texas Real Estate Source / August 18, 2022
Comment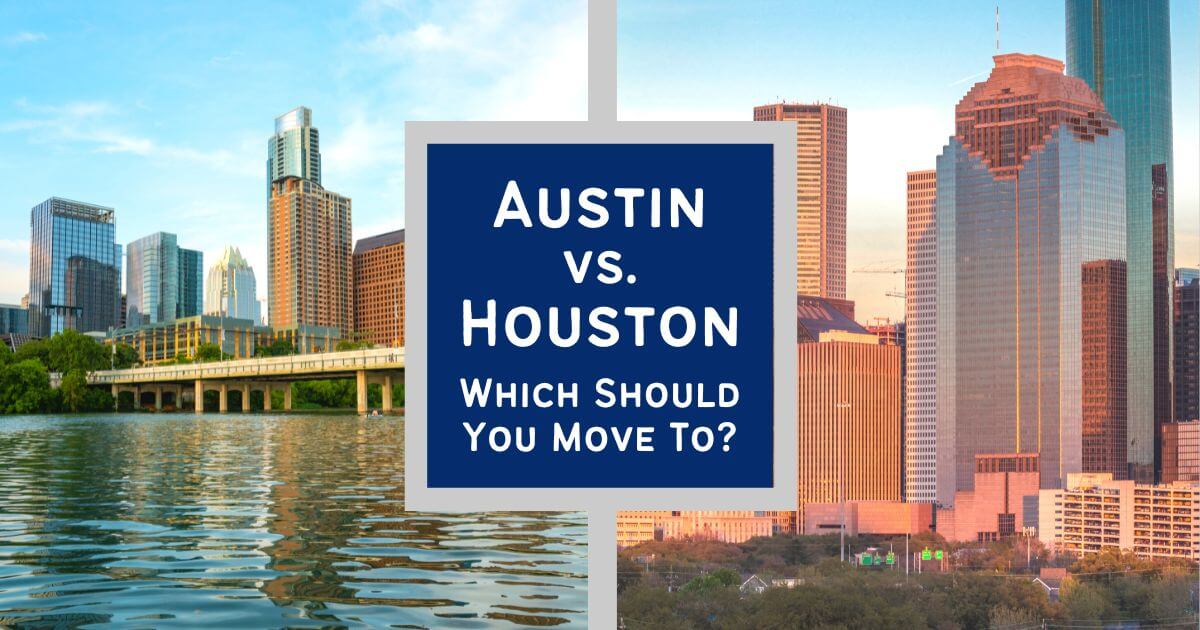 Texas is big, and it's getting bigger. Growing at a rate more than double the rest of the country, the Lone Star State population is fast approaching the 30 million mark. So, where are all these new Texans living?
Throughout the past few years, folks have been moving to Houston and Austin in record numbers, trailing only the Dallas-Fort Worth metropolitan area in recent population growth. Many considerations factor into where someone decides to live, particularly as they relate to the specific differences between these two major cities.
Despite being relatively close to one another, the contrast between Austin vs. Houston can be stark—compact vs. sprawling, t-shirts vs. neckties, "opry" vs. opera, you get the idea. Though both make the list of best cities to live in Texas, each has its own unique "flavor."
Austin is the state's capital, located smack-dab in the middle of the Texas Hill Country. It's positioned along the I-35 corridor, about 80 miles north of the city of San Antonio and just over 200 miles south of the Dallas metro area.
The Colorado River flows through the heart of town, forming a chain of lakes that provide Austinites with ample outdoor recreational opportunities. And the weather in Austin is tailor-made for playing outside, with hot summers, mild winters, and annual rainfall totals slightly below the national average.
Long known for fostering a culture of creativity, the city of Austin maintains a laid-back vibe, perhaps best personified by its unofficial slogan "Keep Austin Weird." For a faster pace, a 3-hour drive to the east puts you in Houston, located on the flat prairies just inland from the Gulf Coast. As expected, Houston's weather is typically tropical.
The city of Houston is home to an astonishing 6 million people in its greater metropolitan area, with 2.5 million of those inside the city limits, making it the 4th largest city in the United States. Space City, as it's known, boasts vibrant theater and museum districts, and several professional sports teams call Houston home.
If you're one of the thousands of people planning a move to Texas in the coming year, you may face the question of Austin or Houston. Let's explore the economy, education, lifestyle, and other factors that distinguish the two cities from one another. Hopefully, this article will help make your choice between Austin vs. Houston a little easier.
Austin vs. Houston: Cost Of Living
Affordability is a foremost concern when deciding where to move, with the Austin vs. Houston cost of living question being a top consideration for folks trying to choose between the two.
Not surprisingly, the most significant differences in the cost of living between Austin and Houston are in the housing market. Consider rent prices, for instance. The cost of renting downtown in either city is appreciably more expensive than the market average for suburban rentals. However, those moving to Austin will find downtown rent near double the city's market average and about 30% higher than downtown rent in Houston.
The difference in rental costs between the two cities is much less glaring in the suburbs, where Austin rent runs about 12% more than similar areas in Houston. That said, there are certainly affordable suburbs in the Austin area, just as there are around Houston.
Home prices differ substantially between the two cities as well. The median home price for a 3-bedroom, 2-bath house in Austin is about 15% more expensive than in Houston. Let's look at housing costs in more detail, as well as some other facts and figures related to the Austin vs. Houston cost of living question.
Cost of Living in Austin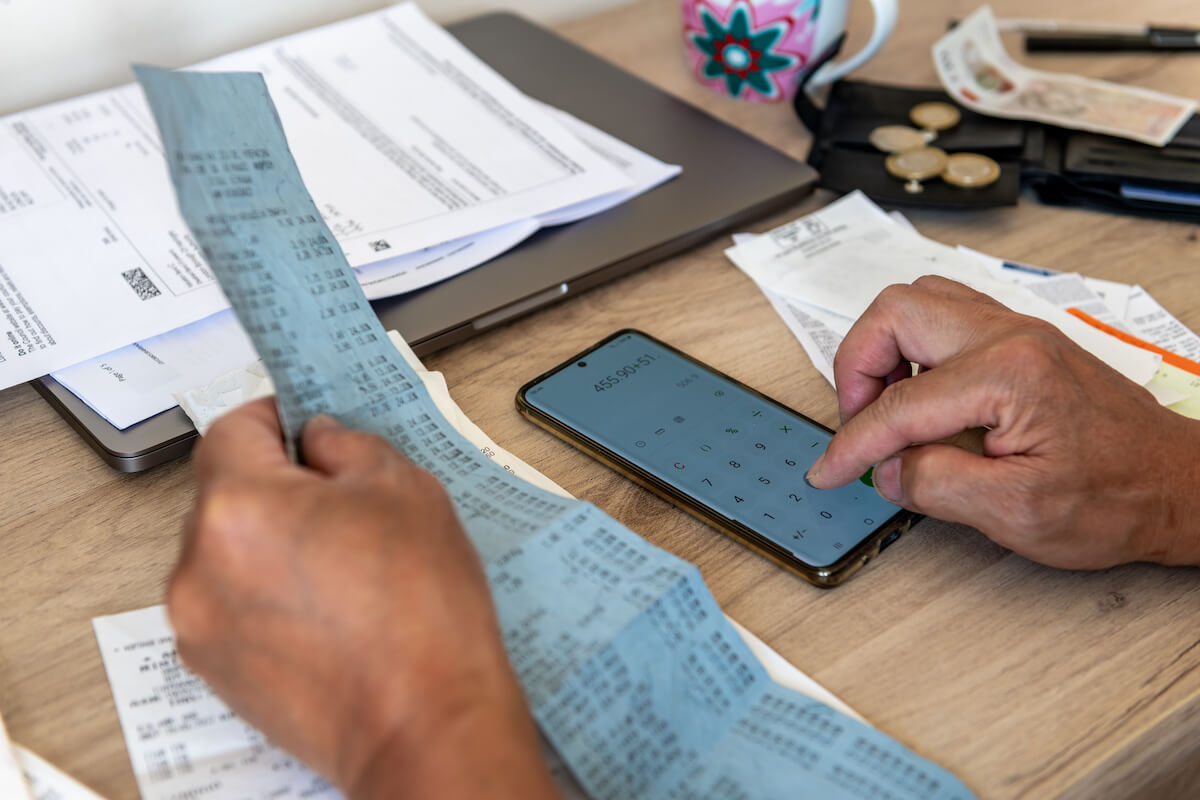 Austin's population has skyrocketed over the past decade. As is often the case, rapid growth brings increased prices. That's happening in Austin now, with Austin's cost of living currently above the national average in many categories.
Here's an estimated breakdown of some living expenses in Austin that exceed those in Houston:
Median Housing Costs
2-bedroom apartment rent: $1,520
3BR 2BA home price: $347,906
Average Food Costs
Bread: $3.33
Dozen eggs: $1.79
Gallon of milk: $1.78
Healthcare Costs
Doctor visit: $123.25
Dentist visit: $112.33
Source: NerdWallet Cost of Living Calculator | Austin, TX
Cost of Living in Houston
Houston is enjoying something of a boom itself, though nowhere near the growth Austin is currently experiencing. One of the biggest drivers behind Houston's popularity is Houston's cost of living, which falls well below the national average and compares favorably when considering the question of Austin vs. Houston.
Here's a snapshot of estimated costs to show how much lower prices tend to be in Houston than in Austin:
Median Housing Costs
2-bedroom apartment rent: $1,269
3BR 2BA home price: $295,289
Average Food Costs
Bread: $3.01
Dozen eggs: $1.15
Gallon of milk: $1.29
Healthcare Costs
Doctor visit: $85.83
Dentist visit: $95.70
Source: NerdWallet Cost of Living Calculator | Houston, TX
Which Should You Choose?
As you can see, significant cost of living concerns between the two cities include housing and healthcare.
Houston, with its highly-respected Medical Center, might be the best choice if ongoing health-related expenses are anticipated. Similarly, homebuyers may find moving to Houston to make financial sense because of its substantially lower home prices. Austin's real estate market supports high home prices due to its compact size putting land at a premium, but Houston has the advantage of having much more land area to build on.
On the other hand, if a sizzling job market and higher-than-average salaries outweigh your cost of living concerns, then Austin is undoubtedly worth a look, as we'll see in the next section.
Austin vs. Houston: Job Opportunities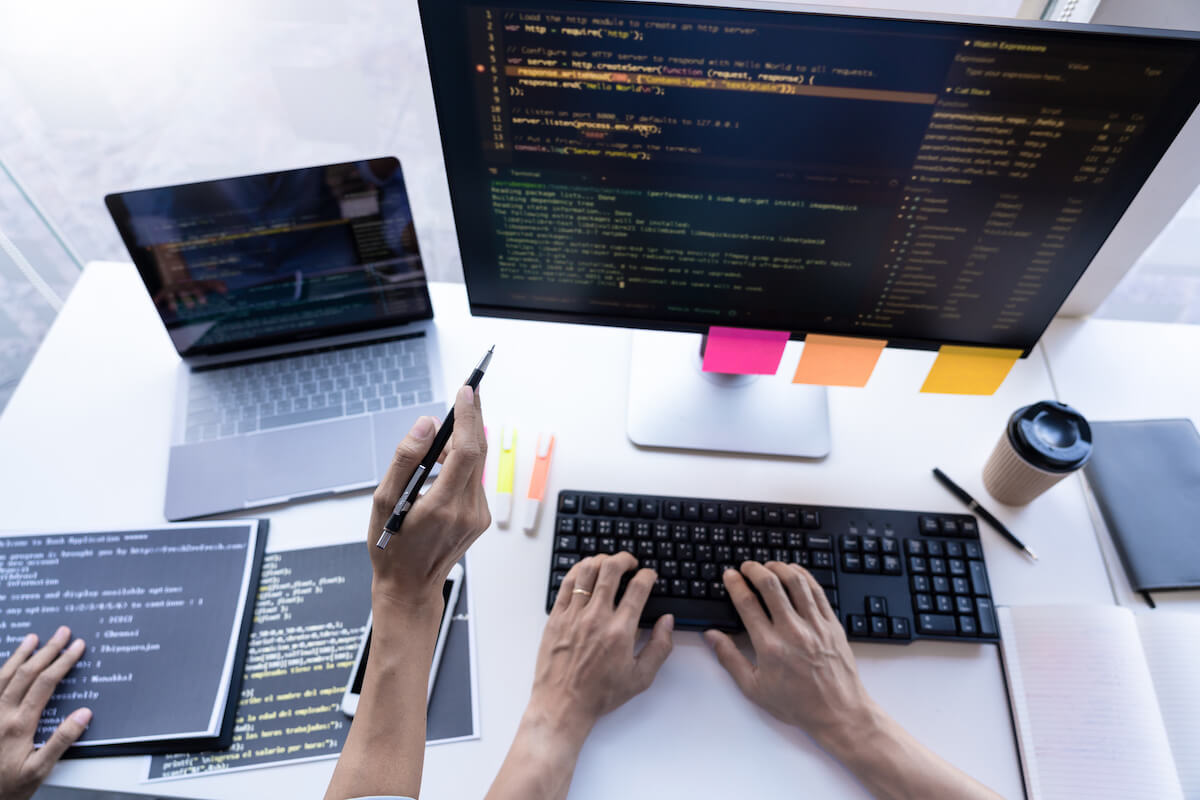 Comparing the job market in Austin vs. Houston, both cities have plentiful opportunities. Austin's tech boom and an influx of venture capital have resulted in stunning economic numbers for that city. Though not surging to quite the same degree as its westerly neighbor, Houston is also seeing decent job growth.
While its reputation shines as an up-and-coming technology hub, Austin's economy remains diversified. Top industries include professional, scientific, and technical services, educational services, health care, and social assistance.
On the other hand, Houston has long been the center of the country's oil and gas industry. Other leading business sectors include health care, aerospace, and the leisure and hospitality industry. Let's compare job growth and opportunities, average salaries, and top employers in each city.
Job Opportunities in Austin
According to the Wall Street Journal, Austin is one of America's hottest job markets. That honor is undoubtedly driven by Austin's recent tech industry boom. Companies like Apple, Amazon, and Google are hiring. So are Dell, Oracle, and other tech giants.
Maybe you've heard of Tesla? Their "Gigafactory" and global headquarters cover 2,500 acres in the state's capital city. Moving to Austin also puts you near the University of Texas, home to plentiful job opportunities in education and administration.
Here's a quick snapshot of Austin's current job market:
Unemployment Rate: 5.1%
Household Income: $63,717
Recent Job Growth: 3.5%
Future Job Growth: 47.0%
Job Opportunities in Houston
With its diverse industries, Houston remains one of the nation's top markets for job seekers. The city continues adding jobs, with ongoing employment opportunities in healthcare, aerospace, oil and gas, and retail.
Top hiring companies include Walmart and H-E-B Grocery Company in the retail sector. Memorial Hermann Health System, The University of Texas MD Anderson Cancer Center, and Houston Methodist Hospital are leading employers in healthcare. And top companies in the oil and gas industry include Schlumberger, Shell Oil, and Exxon Mobil, among others.
Here are a few estimates related to Houston's current job outlook:
Unemployment Rate: 8.0%
Household Income: $49,399
Recent Job Growth: 3.2%
Future Job Growth: 30.9%
Which Should You Choose?
One area where the differences between Austin vs. Houston are particularly evident is in the job market. Moving to Houston might make sense for those seeking employment opportunities in the healthcare or energy sectors.
On the other hand, moving to Austin might be best for jobseekers in science and technology sectors, as well as in government and education. It's worth considering that the long-term job growth prognosis for Austin remains very healthy.
Austin vs. Houston: Things to Do
When comparing lifestyle and entertainment options for Austin vs. Houston, you'll soon discover that the two cities offer a very different selection of dining, nightlife, and outdoor opportunities.
Austin is considered by many to be a top foodie destination in Texas, while restaurants in Houston offer a literal culinary world tour. Without a doubt, the two cities have their own unique flavor when it comes to dining options.
What's your favorite music? Whatever it is, you can bet somebody somewhere in Austin is playing it right now. That's how diverse the music scene is there. Houston is no slouch, though. There are plenty of live music venues, concerts, and festivals to choose from in The Bayou City.
Both cities provide ample outdoor recreational opportunities. Be it a river, lake, beach, or bayou, folks will find fun on the water in both places. And there's no shortage of parks and public spaces in either city.
Things To Do in Austin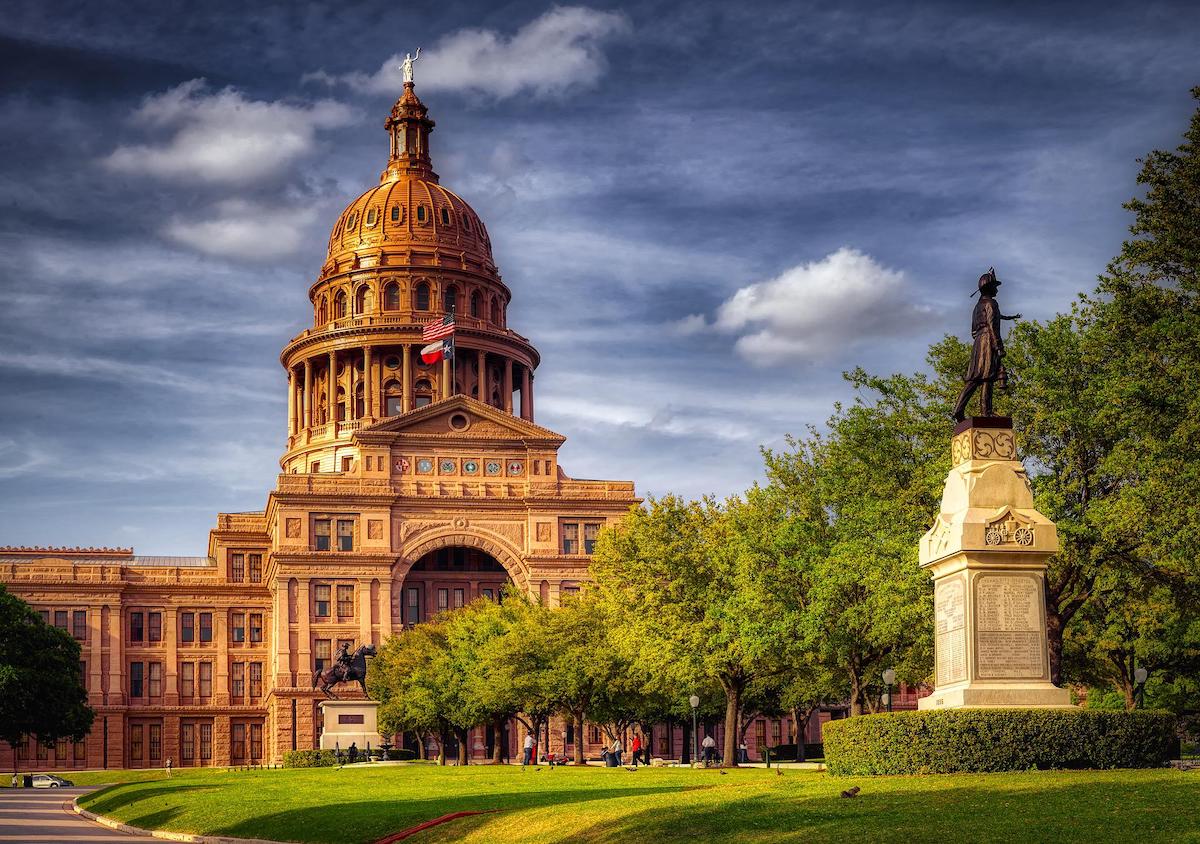 If the more than 200 live music venues aren't enough, Austin's official slogan reminds us that they are indeed the "Live Music Capital of the World." Furthermore, Austin's many lakes, rivers, and waterways offer outstanding recreational opportunities, and there's no shortage of hiking and biking trails. Shopping, niche museums, and a legendary nightlife scene offer plenty of things to do in Austin. As for dining choices, the capital city is well-known for its BBQ and Tex Mex. It also boasts plenty of options for international cuisine, as well as a thriving food truck scene. There's no shame in moving to Austin just for the food!
Other "must-see, must-do" Austin highlights include:
The Texas State Capitol
Congress Avenue Bridge Bat Colony
LBJ Presidential Library
Barton Springs Pool / Zilker Park
South By Southwest (SXSW)
Austin City Limits Music Festival
Things To Do in Houston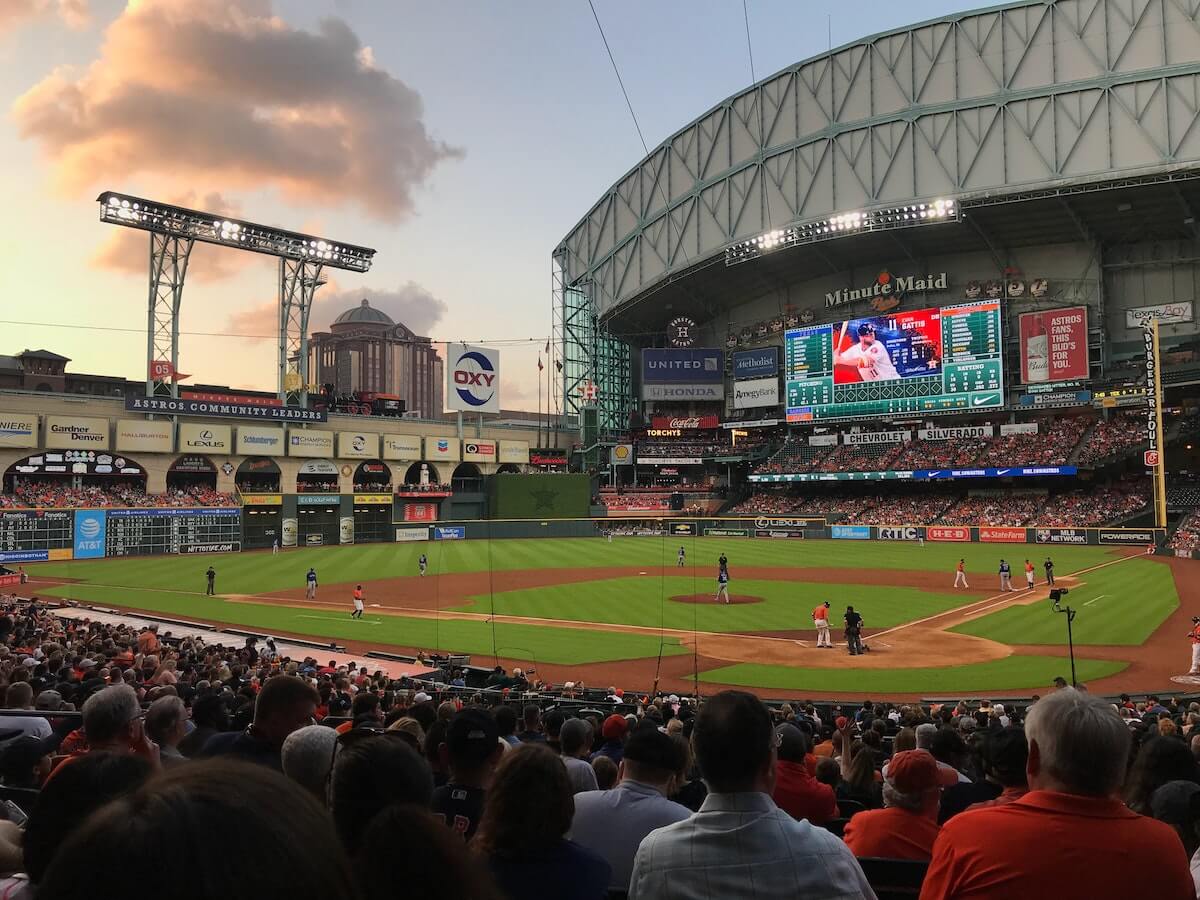 Houston is a massive multicultural metropolis with literally something for everyone. The Museum District is home to nearly 20 world-class museums, Hermann Park, and the Houston Zoo. Downtown, the Theater District hosts several performing arts venues, the Bayou Place entertainment complex, and numerous restaurants, plazas, and parks. Dining options abound throughout the city, with many international restaurants from which to choose. There's no shortage of outdoor activities, either. Houston has plenty of parks and public spaces, and the Texas Gulf Coast beaches are just a short drive away.
Houston-area events and attractions include:
Space Center Houston / Johnson Space Center
Houston Museum District
Houston Theater District
Minute Maid Park
Houston Zoo
Houston Livestock Show and Rodeo
Which Should You Choose?
Both cities offer their own unique attractions. Moving to Austin makes sense if you're looking for a more laid-back vibe, with lots of live music, great food, and outdoor fun.
On the other hand, if a vibrant multicultural dining and entertainment scene is what you're after, then moving to Houston might be in the cards.
Austin vs. Houston: Schools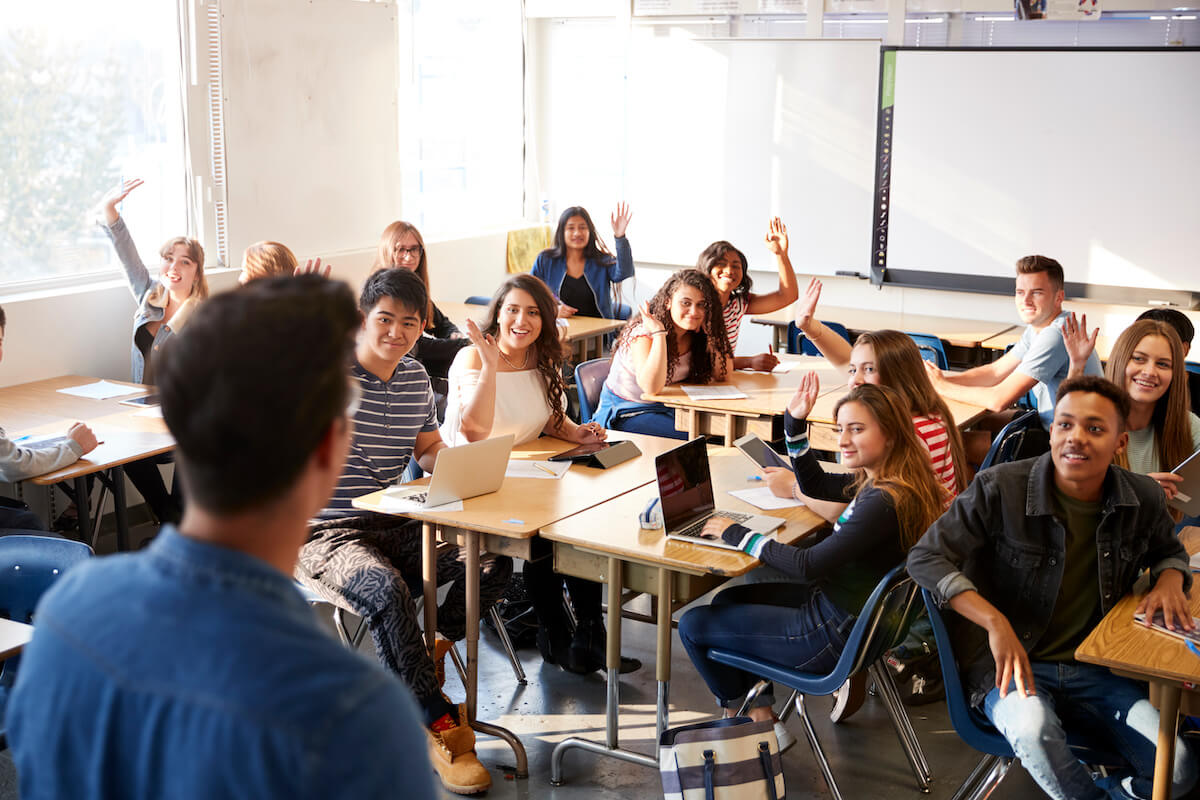 For many, the decision about where they move depends largely on the schools in the area. Without a doubt, education is a significant factor in the Austin vs. Houston debate.
Austin has more than 200 public schools and almost 500 private institutions, while there are over 600 public and 1,200 private schools in the Houston area. Numerous school districts serve both metropolitan areas, and both cities are home to several prominent universities and multiple community college campuses.
Schooling Options in Austin
The Austin metropolitan area has more than 700 PK-12 schools across 10 districts. Most of the city is served by the Austin Independent School District (AISD), operating 125 total schools with almost 75,000 students and a student-teacher ratio of 14 to 1.
Other school districts serving the greater Austin area include:
Eanes Independent School District
Leander Independent School District
Dripping Springs Independent School District
Lake Travis Independent School District
Round Rock Independent School District
Regarding higher education, Austin is home to over a dozen colleges and universities, including the University of Texas and St. Edward's.
Schooling Options in Houston
There are over 2,000 total schools, both public and private, in the greater Houston area. Houston Independent School District (HISD) serves most of the city and many surrounding municipalities. HISD is the most extensive public school system in Texas, with 284 schools, over 200,000 students, and nearly 12,000 teachers.
Other school districts surrounding the greater Houston metro include:
Katy Independent School District
Spring Branch Independent School District
Cypress-Fairbanks Independent School District
Pearland Independent School District
Clear Creek Independent School District
Fort Bend Independent School District
The University of Houston, Texas Southern University, and Rice University call Houston home, as do dozens of smaller colleges and universities.
Which Should You Choose?
If a smaller classroom size is an important consideration, Austin offers a student-teacher ratio more than 20% lower on average than schools in the Houston area. On the other hand, if higher education options are a concern, then moving to Houston offers more college and university learning choices.
Austin vs. Houston: Which Is Best For You?
Both places consistently rank among the best cities to live in Texas, and both continue to outpace the rest of the country in terms of population and economic growth. So, the question remains: Austin or Houston?
Moving to Austin will put you in the heart of the Texas Hill Country. With plenty of outdoor activities, downhome dining options, and a honky-tonk seemingly on every corner, Austin is a very Texas-centric town. It's the state capital, after all. And while home prices have skyrocketed of late, a booming job market and above-average salaries are hallmarks of the Austin economy.
If you're thinking about moving to Houston, you'll find a vibrant, fast-paced international city that comes close to offering something for everyone. Theaters, museums, professional sports—Houston has abundant entertainment options. The city has a healthy job market and a strong economy, with a cost of living below the national average.
Both cities have a lot going for them. The decision about where to live ultimately comes down to finding the best fit for you. So, where are you thinking about moving? Which city is best for your specific tastes, preferences, and needs? Hopefully, this article serves as a guide to help you decide between Austin vs. Houston on your big Texas move.