Avery Ranch Schools: Round Rock & Leander ISD Schools Near Avery Ranch
Posted by Texas Real Estate Source on Wednesday, October 12, 2022 at 10:23 AM
By Texas Real Estate Source / October 12, 2022
Comment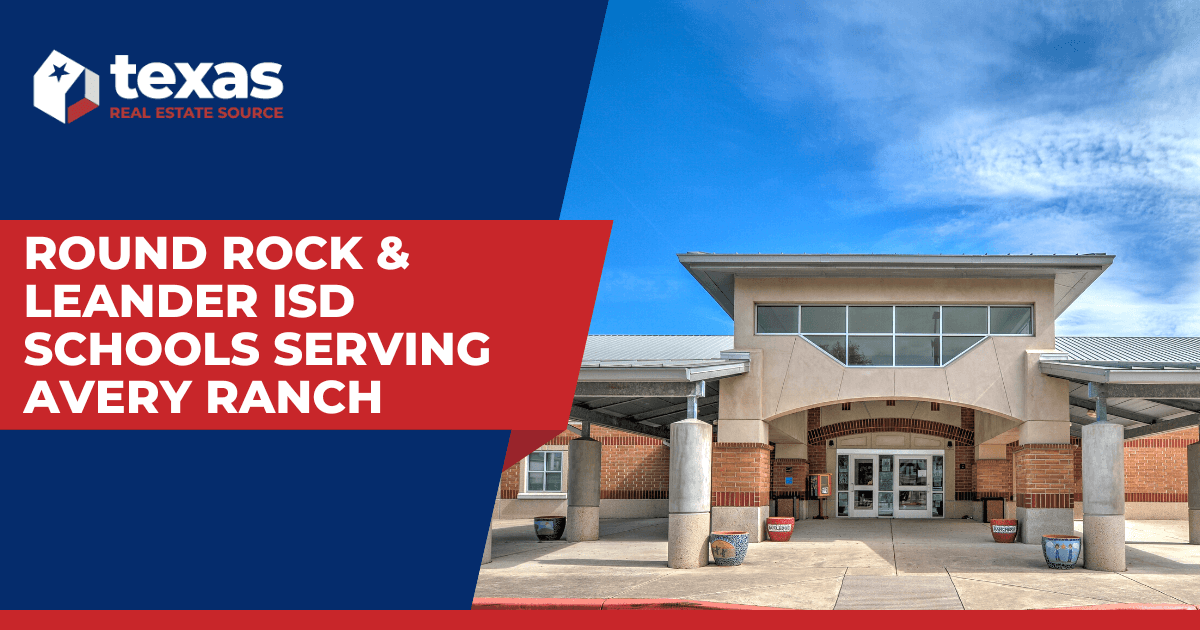 The master-planned community Avery Ranch has an advantage few communities do: homes for sale in Avery Ranch are situated in two school districts in northwest Austin, giving parents options regarding education.
Round Rock and Leander Independent School Districts serve the Pre-K through 12th-grade students living in the community. The Challenger School also gives parents of Pre-K through 8th grade a private school alternative.
Schools in both districts offer students living in Avery Ranch a variety of educational opportunities and experiences to give them the foundation needed for success in every step of their academic journey.
A note before we begin: the State of Texas Assessments of Academic Readiness, or STAAR, provides a glimpse into student performance at some schools. The Texas Education Agency provides an up-to-date database of campus STAAR performance reports.
Let's explore the vast educational opportunities available to Avery Ranch students and their families.
Elementary Schools Near Avery Ranch
England Elementary School
Elsa England Elementary School is located at 8801 Pearson Ranch Road. The elementary is part of Round Rock ISD, sitting close to Pearson Ranch Middle School between Avery Ranch Boulevard and TX-45.
England Elementary serves kindergarten through 5th-grade students and provides a variety of programs to support a student body of just over 900 enrolled students. The school offers Art, Music, and Physical Education to encourage creative expression and get students active.
In addition, Round Rock ISD's Talented and Gifted Program (TAG) is designed for students with advanced intellectual aptitude. Parents have the option to have their child tested for the TAG program at England Elementary.
The school also provides academic support with a team of educational interventionists that includes English for Speakers of Other Languages (ESOL) support and Special Education.
Rutledge Elementary School
Named for a nearby village established in 1882, Leander ISD's Rutledge Elementary School is located at 11501 Staked Plains Drive, less than a half mile north of Avery Ranch Road.
Serving kindergarten through 5th grade, Rutledge offers students living in Avery Ranch access to educational opportunities through technology. They get the chance to participate in online Art Shows and virtual field trips to places like the Smithsonian, San Diego Zoo, or even Mars.
The school also has a supplemental reading program that partners with parents to support students in developing reading strategies at all grade levels.
Quality Utilization and Enrichment of Students' Talents, or QUEST, is the school's gifted and talented program. The interdisciplinary program expands and builds on classroom subjects allowing students to explore content areas through research projects.
Pre-K is available for 3 and 4-year-olds zoned for Rutledge Elementary through Leander ISD. Children attend the Pre-K3 program at Faubion Elementary. The Pre-K4 program is at Cox Elementary.
Patsy Sommer Elementary School
Situated in the Avery Ranch Parkside neighborhood, Patsy Sommer Elementary is at 16200 Avery Ranch Boulevard. Sommer was established in 2008 and is part of Round Rock ISD.
Sommer Elementary School serves over 1,000 students in grades Pre-K through 5th. They offer classes in art, music, and physical education, including adaptive PE for students who require physical accommodations.
Over 10% of students are enrolled in the TAG program at Sommer. Teachers are specially trained for the program to offer in-classroom TAG services for math, science, reading, and social studies. Students can be tested as early as January of their kindergarten year.
The school also has academic support through Special Education programs. In addition, several speech-language pathologists and special education teachers are available on campus to assist and support students.
Middle Schools Near Avery Ranch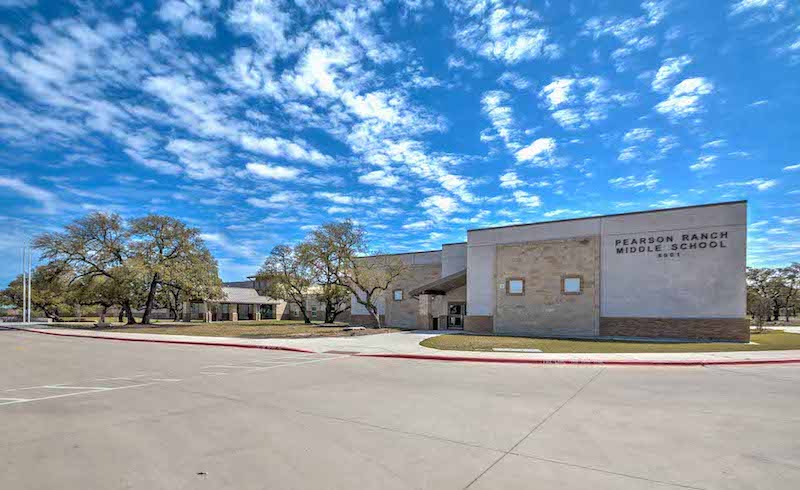 Stiles Middle School
Located about six miles north of Avery Ranch, Stiles Middle School (MS) is just off Ronald Reagan Boulevard at 3250 Barley Road in Leander, Texas. The middle school is part of Leander ISD, serving 6th through 8th-grade students. Rutledge Elementary students advance to Stiles.
The school offers several clubs for students, including Chess Club, Cheer, and Guitar Club, among others. The Fine Arts program at Stiles introduces students to marching band, choir, dance, and theater arts.
Students can participate in the Stiles MS Athletic program. Sports available to middle school students include:
Volleyball
Football
Cross Country
Basketball
Track
Soccer
In addition to extracurricular activities, students at Stiles MS have access to Leander ISD's Pathways and Innovations programming. The programs provide pathways for personal development and enrichment through accelerated academics, like an interdisciplinary gifted curriculum and an advanced math program.
Pearson Ranch Middle School
Pearson Ranch Middle School is part of Round Rock ISD, located at 8901 Pearson Ranch Road near England Elementary School. Over 1,000 students from 6th through 8th grade attend Pearson Ranch.
The middle school was established in 2017. Teachers across disciplines use the latest educational technology to engage students in a highly collaborative environment. This allows students to make connections between subjects and receive support from an interdisciplinary team of teachers.
Through Pearson MS Athletics programs, students participate in team sports or opt to enroll in physical education. Team sports include volleyball, football, cross-country, and others. The school's extensive fine arts program offers art, band, theater arts, dance, choir, and orchestra.
High Schools Near Avery Ranch
McNeil High School
Home of the Mavericks, McNeil High School (MHS) is part of Round Rock ISD and has four middle schools that feed into it. McNeil is located at 5720 McNeil Road, about six miles south of the Avery Ranch community.
Under the University Interscholastic League (UIL), MHS is designated as a 6A school with a student body of over 2,500 enrolled in 9th through 12th grades.
The high school offers students career and technology programs, advanced placement courses, and other programs to prepare them for college and careers. A few of the career classes include agricultural sciences, automotive technology, health sciences, and others.
In addition, MHS has an extensive Deaf Education program. The school employs several interpreters and teachers available on campus to support hearing-impaired students.
Student-athletes have the opportunity to play 13 different team sports, including football, basketball, golf, soccer, tennis, hockey, powerlifting, and several others for both boys and girls. High school fine arts allows students to build upon skills and talents developed in middle school with the same offerings.
Vista Ridge High School
Vista Ridge High School (VRHS) is the home of the Rangers and is a 6A high school, according to UIL designations. The high school is part of Leander ISD and is located three miles north of Avery Ranch at 200 South Vista Ridge Boulevard.
Vista Ridge gives students several options when it comes to college and career planning. Students can enroll in dual credit coursework through Austin Community College. They also have Advanced Placement classes that have the potential for college credit through exams.
Students have a wide array of choices in clubs and extracurricular activities at VRHS that include multiple honors societies, leadership groups, activism clubs, academic clubs, along with numerous other student organizations.
The Vista Ridge Athletics program gets students involved in sports like football, basketball, baseball, and track. The program also offers students a sports medicine training program for those interested in learning the healthcare side of sports.
Private Schools: The Challenger School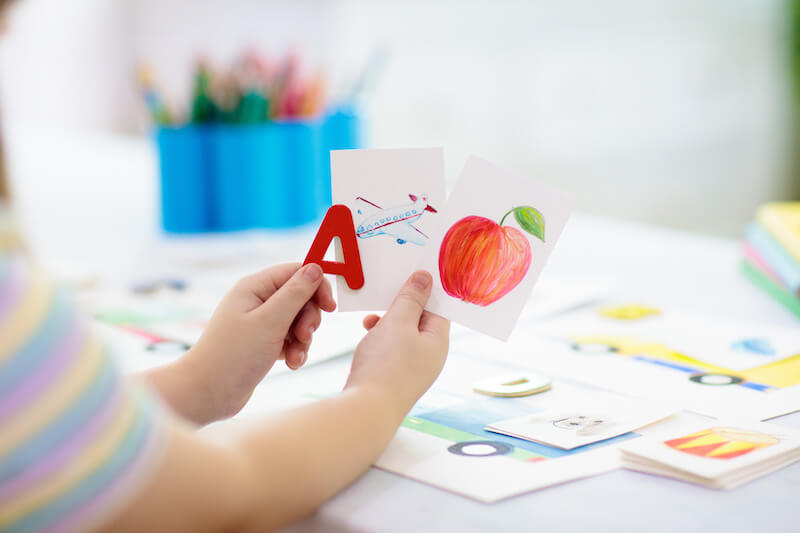 The Challenger School at Avery Ranch gives families a private school alternative that is nearby for children from Pre-K through 8th grade. Challenger is conveniently located at 15101 Avery Ranch Boulevard.
Pre-K introduces children to foundational learning concepts that prepare them to enter elementary school. Students have a variety of play options that develop fine motor skills and begin exploring subjects like science, history, and math.
The preschool also uses phonics to teach reading at an early age. According to the Challenger method, 3-year-old preschoolers are able to read simple sentences. By age 4, they are reading short books.
Challenger provides K through 8th students optional enrollment in extended class times, allowing students to arrive as early as 7 a.m. and stay as late as 6 p.m. During this time, children can engage in creative activities, reading, learning games, or music. Extended class times also reinforce the curriculum taught in the classroom.
Find Avery Ranch Homes Near the Schools You Want
Round Rock and Leander Independent School Districts each offer so much to students that we barely scratched the surface. The schools have many programs to support a variety of student needs. With a private school option, parents in Avery Ranch have the choice of teaching methods that best support their child's growth and development.
All of the technology, extracurriculars, and special academic programs available to Avery Ranch students prepare them for much more than moving to the next grade level. Students learn valuable skills they will take to college and beyond. No matter which high school your student attends, they have several career and college prep courses available, in addition to advanced placement and dual credit.
From schools to amenities in Avery Ranch, it's clear why so many households choose to call this community in the city of Austin home.
If you're ready to make Avery Ranch your new home, call The RealFX Group at (512) 956-7390 to contact an experienced local real estate agent and let us help you find your dream home in Avery Ranch today.