Balmoral Lagoon: The Crystal Clear Lagoon in Humble, TX
Posted by Texas Real Estate Source on Tuesday, October 4, 2022 at 12:23 PM
By Texas Real Estate Source / October 4, 2022
Comment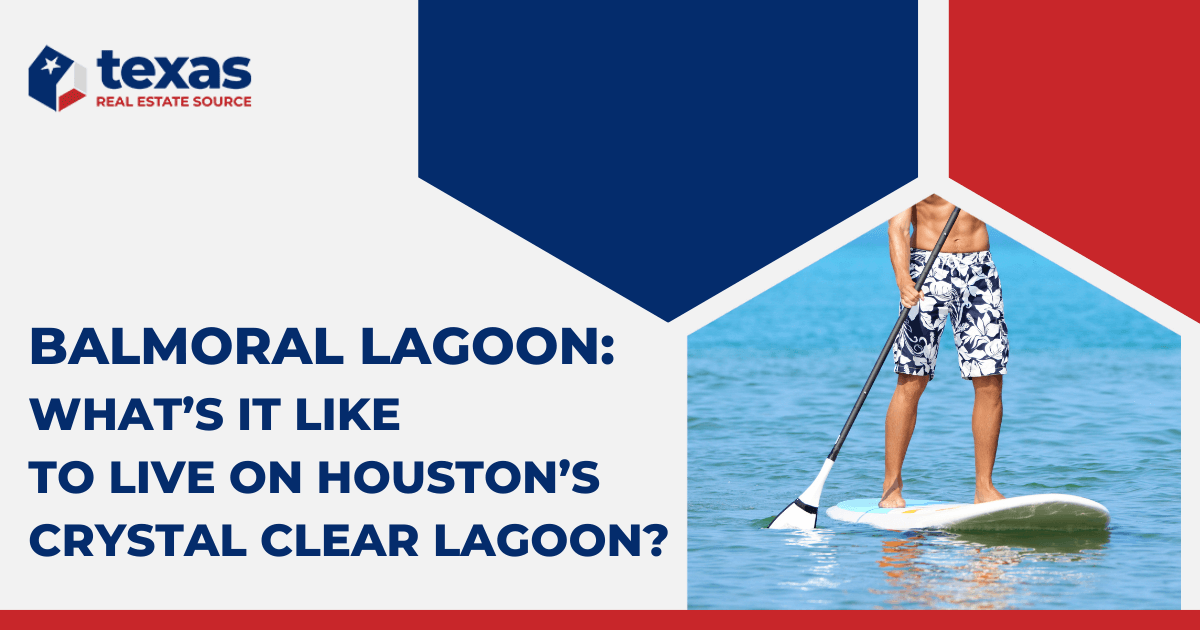 There's so much to love about living at Balmoral, making it one of the top communities near the city of Houston. But nothing stands out more than the neighborhood's incredible, one-of-a-kind Lagoon. This crystal-clear, man-made body of water forms one of the central points of the development's social and cultural life. But many of those interested in Balmoral's homes for sale don't know all of the community's fantastic benefits. So let's dive in and explore this tremendous community in the city of Humble.
Balmoral Lagoon: The First Of Its Kind In Houston
Plenty of new residential developments in Texas have swimming pools. It would be somewhat surprising to find any without them these days. But the first time would-be Balmoral residents see the Lagoon, they'll likely be blown away. It's the first and only one in Houston, providing owners with a highly coveted amenity operated with exclusive patented technology. "Lagoon Life" is a centerpiece of Balmoral, with the Lagoon itself forming the heart of the Balmoral Amenity Village. Amenities are among the top reasons why people love living in master-planned communities, and Balmoral's Lagoon takes amenities to the next level.
At two acres, it's approximately the size of six Olympic swimming pools! Swimming areas provide comfortable three-foot depths, which drop to eight feet at the deepest portions. Different sections offer different experiences, from the calm of the Serenity Beach to the wholesome fun of the Family Beach. Nearby, a sprawling, full-featured clubhouse steps from the sandy beaches and lush lagoon landscaping. As discussed later, this space is perfect for socializing with neighbors or even special events.
Balmoral Lagoon Has Everything You Love About the Beach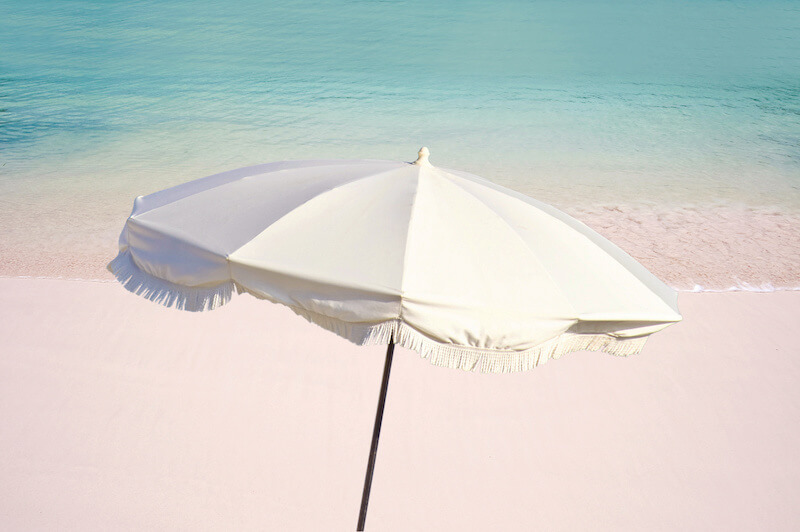 There are a ton of things to do in Houston, and there are plenty of beaches within driving distance if residents are willing to brave the traffic and pay for the gas to drive to the gulf coast. For those who'd like to have that classic beach fun but stay a bit closer to home, Balmoral Lagoon has them covered. Two white sandy beaches border opposite sides of the Lagoon, one geared toward families while the other focuses on more laid-back relaxation. Both include three-foot deep swimming areas, making them safe for all ages. And with the incredible landscaping, it's easy for owners to forget they're in Texas, not on some dreamy Caribbean island escape.
The Lagoon complex also includes a beach volleyball court for those who love getting some exercise while soaking up the sun; a floating dock extends into the deeper water areas for paddleboarding and kayaking. Like any good beachfront resort, the Balmoral Lagoon also offers a pool for those who'd like to take a dip in an alternative location and a splash pad for kids. Beachgoers can even bring sealed drinks and snacks to enjoy on their day at the Lagoon. Having a walkable amenity like Balmoral's Lagoon allows residents to save on gas and reduce the environmental impact of short drives.
Sustainability & Cleanliness Prevail
Swimming pools may not be the most environmentally friendly or energy efficient amenity. But crystal lagoons aren't just another type of swimming pool. They operate in a fundamentally different way that results in dramatically lower energy and chemical usage with the same level of cleanliness residents expect and rely on. Rather than treating large amounts of water, this unique technology applies targeted bursts of disinfection and cleaning chemicals, allowing pools to use 100 times fewer chemicals. As energy-efficient upgrades in homes have become commonplace and electric vehicles proliferate, a sustainable lagoon is timely and welcome.
Additionally, ultrasonic waves projected into the water draw small particles together for easier filtration. This process only uses roughly 2% of the energy of a similarly sized traditional pool. Designs also capture and filter rainwater to reduce the impact of evaporation and the need for filling up from external sources. A special molecular film further reduces water usage by an astounding 50%. This together makes the efficient, closed lagoon system that's among the most sustainable ways to enjoy crystal-clear treated water. Plus, lagoons provide inland residents with a safe, nearby place for fun on the water, reducing the environmental impact of long trips and traffic on the world's beaches and lakes.
Residents Can Book the Lagoon For Events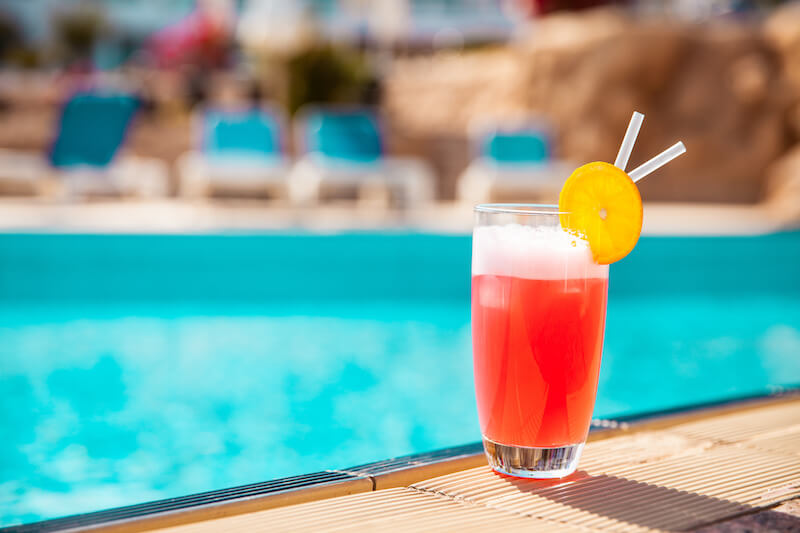 Everyone has important gatherings in their lives from time to time, so why not host them at their community's top-quality event space? The Balmoral Lagoon Beach Club can be rented for private events, from weddings to corporate or team-building events, birthday parties, family reunions, and much more. Spaces range from the more formal Castle Hall Meeting Room to the Serenity Beach Pavilion and Celebration Lawn, perfect for outdoor weddings. The community's events coordinator will provide residents with details and help set up any rentals. Residents will be the envy of their friends, family, and coworkers with these snazzy spaces so close to home.
Owners shouldn't forget the many public community events regularly held around the Lagoon, including comedy and jazz nights, fitness classes, and other fun events for community members. Balmoral residents can join a members-only Facebook group to keep up to date on the goings-on in their neighborhood. There's no better way for owners to get to know their neighbors and have fun simultaneously.
It's Crystal Clear: Balmoral Lagoon is Fun For Everyone
Balmoral Lagoon is a one-of-a-kind amenity for those in the Houston, Texas, area, and this feature is one of the things that makes Balmoral among the best master-planned communities near Houston. There's nothing like this crystal-clear, artificial pool/beach combination that offers residents the best beach life right in their own community. At the same time, it offers unparalleled sustainability and efficiency and provides owners with a place for public and private community events. With Balmoral's share of Humble new construction homes for sale, the hardest part of a move here may be choosing a favorite part!
Looking for a home near Houston? Balmoral should be at the top of your list. Call The RealFX Group at (512) 956-7390 to contact an experienced local real estate agent and let us help you find the perfect Balmoral home today.