Balmoral Schools: Humble ISD Schools Near Balmoral
Posted by Texas Real Estate Source on Wednesday, October 26, 2022 at 3:09:14 PM
By Texas Real Estate Source / October 26, 2022
Comment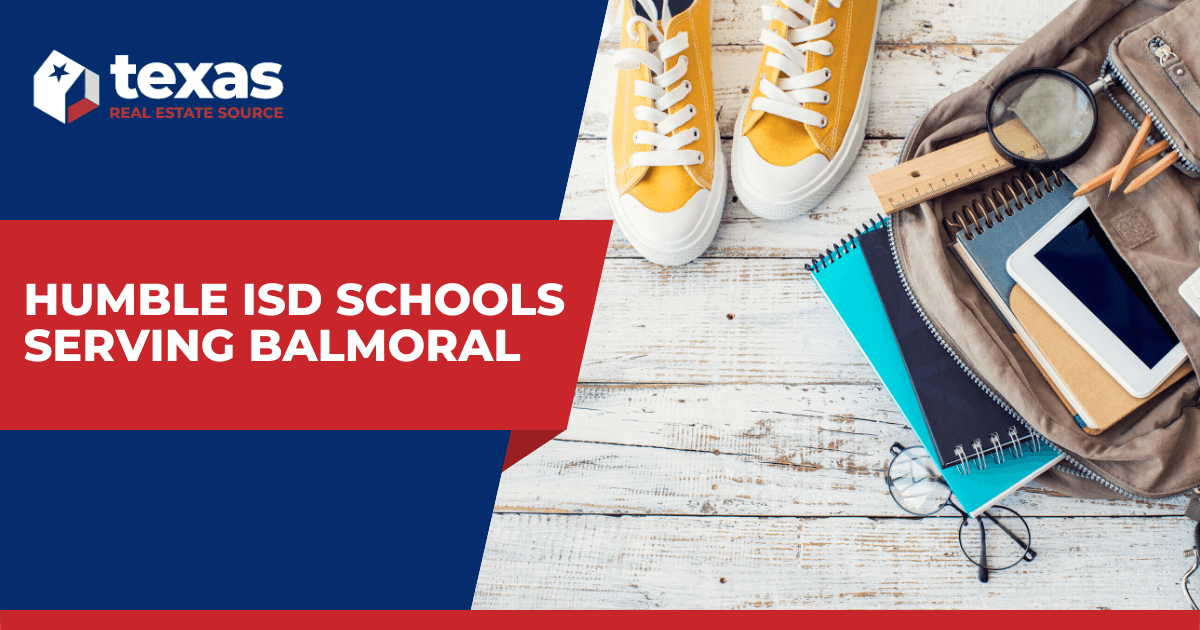 The convenient location of homes for sale in Balmoral gives homebuyers access to schools in the well-established Humble Independent School District. In addition to public schools, parents and guardians also have several private school options.
Balmoral parents can create the foundation for their child's educational journey with several daycares and early learning options. Nearby early learning centers provide nurturing early education at all stages of development, from infant through prekindergarten, and also have afterschool programs. When students are old enough for public school, they're zoned for four schools in Humble ISD.
About Humble ISD
The city of Humble, Texas, was once part of Stephen F. Austin's original colony, settled in the 1820s. So it's fair to say that this part of Harris County is chock-full of history and tradition. Around 1919, the east Texas oil boom led to local population growth, and Humble Independent School District was established. A historical marker at 611 Higgins Street details the deep roots of the school district.
Today, Humble ISD supports over 40,000 students from PreK through 12th grade on 48 campuses and continues to grow. Humble ISD schools offer fine arts and music programs at all grade levels. They also give students opportunities to participate in a variety of sports, student organizations, and extracurricular activities.
Elementary Schools Near Balmoral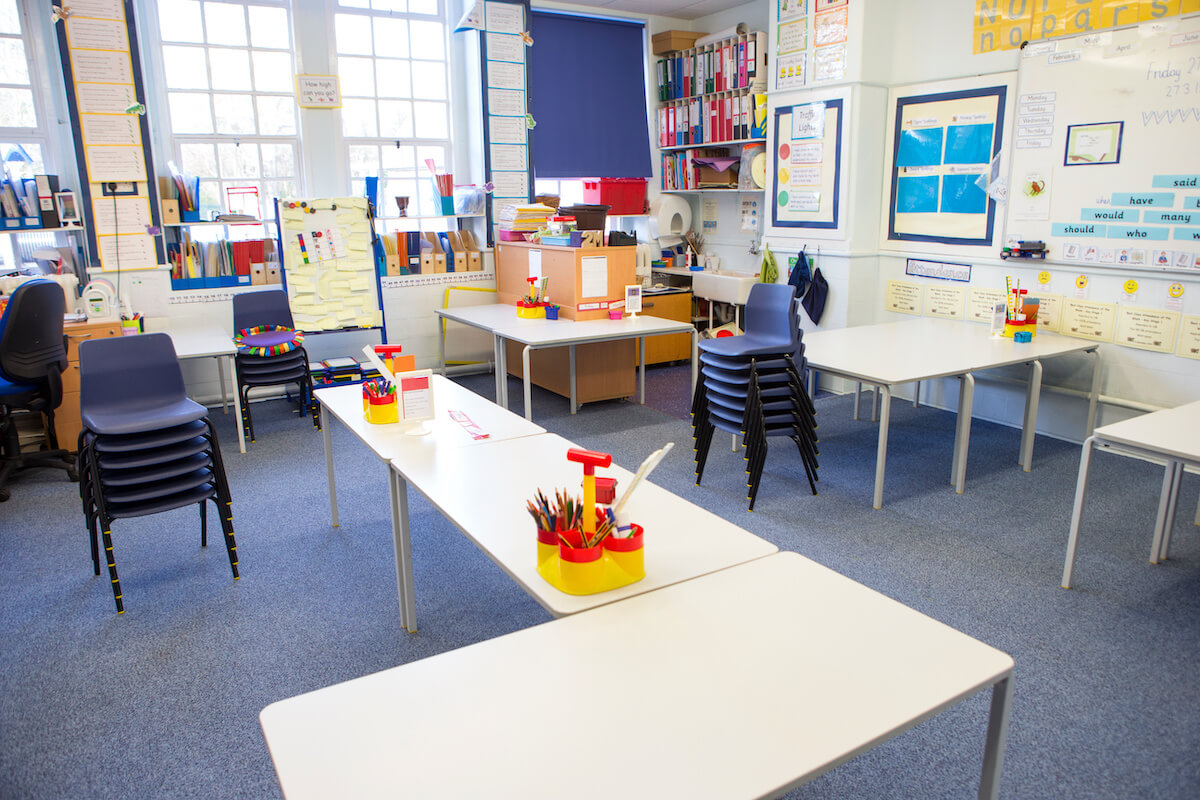 Centennial Elementary School
In celebration of its 100th-year anniversary in 2019, Humble ISD named its newest elementary campus Centennial Elementary School.
Centennial is located to the southeast of Balmoral at 15130 Timber Forest Drive and serves over 600 students from kindergarten through 5th grade.
This elementary school offers a Spanish Immersion program, as well as ESL support. The Bilingual Education program integrates Spanish reading, writing, and speaking into the elementary curriculum from grades 1st through 5th.
Centennial Elementary also provides YMCA afterschool care that is offered through Humble ISD. This fee-based program engages students in collaborative activities to reinforce classroom learning.
Ridge Creek Elementary
Opened in 2013, Ridge Creek Elementary is conveniently located at 15201 Woodland Hills Drive, right at the southwest corner of the community. The school serves around 1,000 students from prekindergarten through 5th grade and is well-established with experienced teachers and staff.
Students at Ridge Creek have several clubs and student organizations they can join, including:
Cub News
STEAM Club
Choir
Basketball
Robotics
Student Council
Math Olympiads
Science Olympiads
The school also offers a gifted and talented program to support high-achieving students through self-directed learning. GT students are clustered with their peers and receive differentiated instruction based on student interests.
Middle Schools Near Balmoral: Autumn Ridge Middle School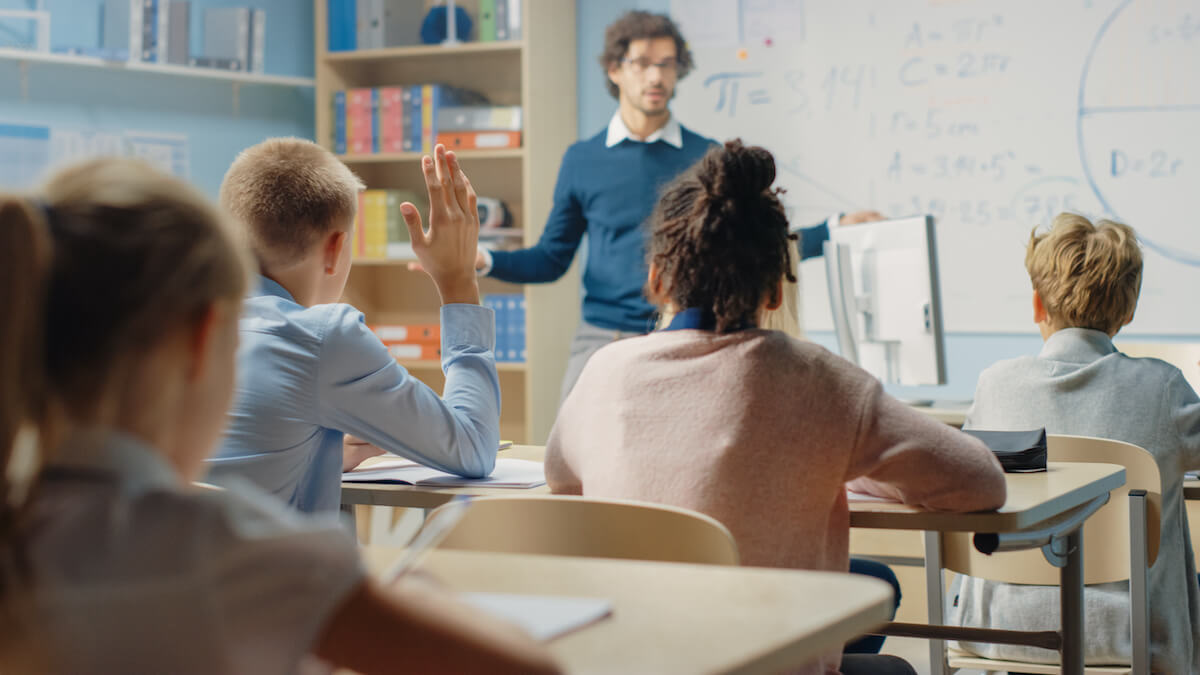 Situated at 15337 Woodland Hills Drive next to Ridge Creek Elementary, Autumn Ridge Middle School opened in August 2022 and serves over 1,100 students in 6th through 8th grade.
The middle school offers an extensive fine arts program that includes art, band, choir, dance, orchestra, and theater. In addition, middle school students can participate in athletic team sports in place of standard physical education classes.
Autumn Ridge also has career and technology classes. Starting in 6th grade, students can explore career options like Animal Science, Health Science, Computer Technology, Accounting/Finance, Automotive, Architecture, and several others.
Through the CTE classes, middle school students can earn high school credits and be ahead of the game when advancing to 9th grade.
High Schools Near Balmoral: Summer Creek High School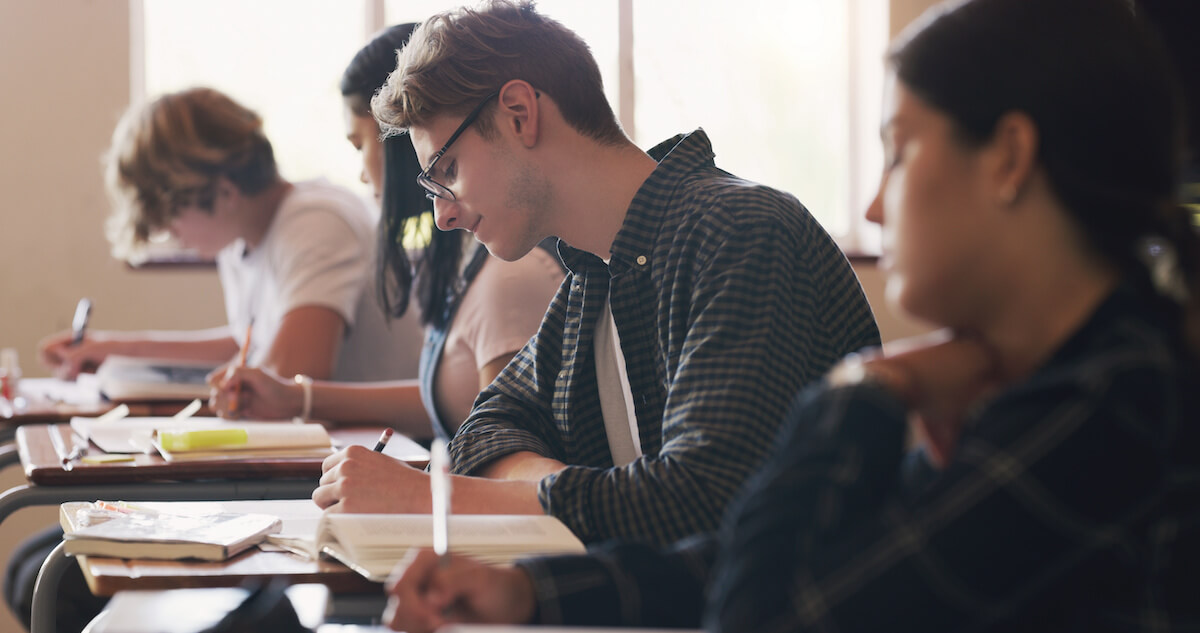 Home of the Bulldogs, Summer Creek High School (SCHS) is designated a 6A high school serving over 3,300 students in 9th through 12th grade. The high school is just a couple of miles south of Balmoral at 14000 Weckford Boulevard.
Students at SCHS have the opportunity to join several student organizations and clubs like Investment Club, Model UN, Key Club, and honor societies in multiple disciplines, along with many others.
Additionally, the high school has plenty of extracurricular activities to choose from, like band, orchestra, ROTC, FFA, and more. Students can also earn dual credit through concurrent enrollment with Lone Star College.
Early Education Balmoral Schools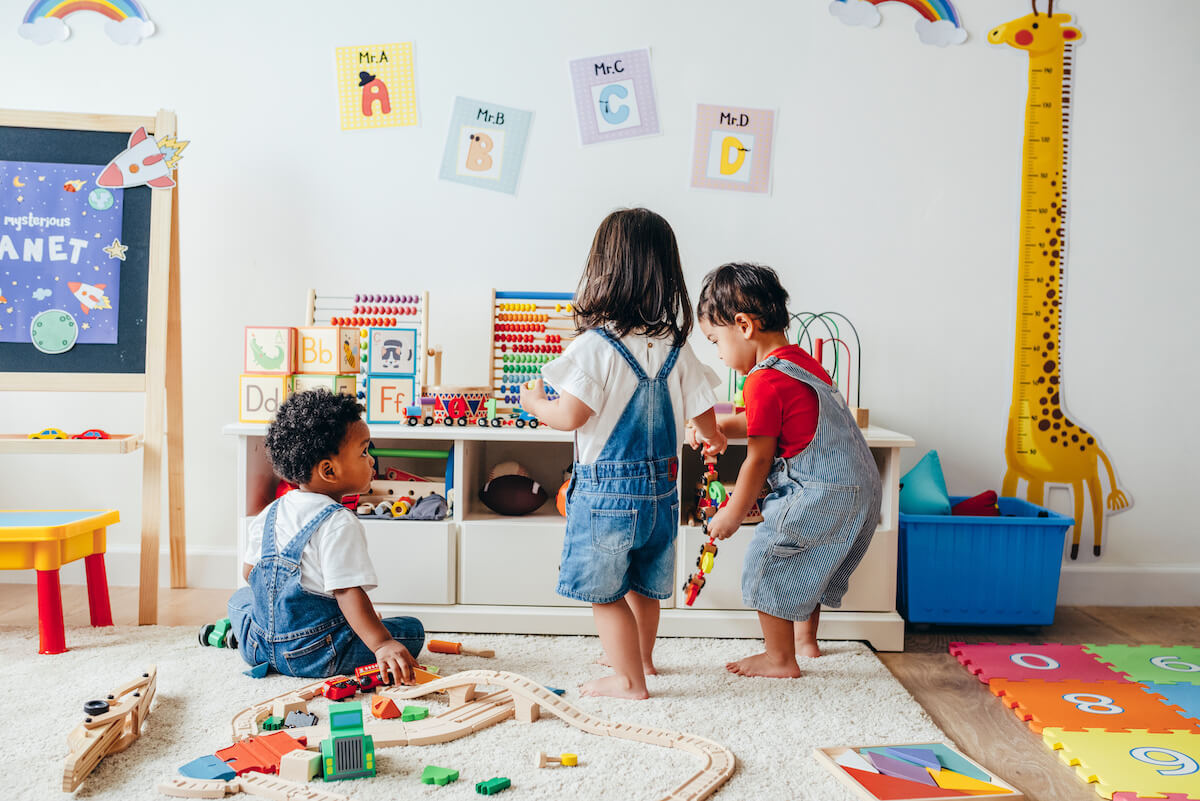 Balmoral's convenient location gives parents choices in early education options nearby. There are multiple early education centers close to the community to support age-appropriate learning and development.
Located at 11833 Thorncastle Drive, just down the road from the Balmoral Lagoon, the on-site Primrose School at Balmoral opened its doors in the Fall of 2022. With programs for infants through school-aged children, the Primrose Balanced Learning approach is a curriculum that supports emotional, social, and cognitive development.
Atascocita Montessori School in Humble is just 6 miles northwest of Balmoral at 19120 W. Lake Houston Parkway. Using the Montessori Method, the school teaches fundamental skills through holistic learning, allowing children to explore and develop natural curiosities.
Kiddie Academy of Atascocita is less the 3 miles from the community at 12010 Madera Run Parkway. Using their Life Essentials learning approach, Kiddie Academy nurtures the development of children from infants through pre-kindergarten.
About 5 miles north of the community at 19151 Timber Forest Drive, Timber Forest KinderCare offers Balmoral parents another early education option. Classrooms at KinderCare are filled with student artwork and printed material to support speech and literacy confidence.
Little Academy of Humble is an early education option for infants through prekindergarten, and it also has an afterschool program that will pick up children from Ridge Creek Elementary. Little Academy is located less than 5 miles from Balmoral at 15015 Fall Creek Preserve Drive.
Private Schools Near Balmoral
Balmoral students have access to several faith-based private schools near the community.
Christian Life Center Academy is a college preparatory academy located at 806 Russell Palmer Road in the Kingwood neighborhood, another master-planned community near Houston. The academy serves K5 through 12th-grade students and continues supporting students after graduation. They also have a daycare.
Humble Christian School is at 16202 Old Humble Road and less than 8 miles from Balmoral. Serving students starting at K4 through 12th grade, the school offers students a curriculum that includes Spanish, music, art, and PE.
Holy Trinity Episcopal School is another faith-based option located at 11810 Lockwood Road. They offer primary school for as early as age 3 to begin working on early literacy and developing social and emotional skills. Lower elementary is 1st through 3rd grades, and upper elementary is 4th and 5th grade.
Located at 530 Ferguson Street near downtown Humble, less than 8 miles from Balmoral, St. Mary Magdelene Catholic School promotes a deeper understanding of the Catholic faith through a student-centered learning environment. The school serves around 200 students and teaches a traditional curriculum that includes cursive handwriting.
Time To Look At The Schools Around Balmoral
Living at Balmoral, students have access to quality education and can be assured that children are prepared for the next step in their journey no matter what grade level. From preschool to graduation, parents can rest assured their child is supported at every stage.
Students living at Balmoral gain a broader understanding of the world they live in with language immersion, music, sciences, and fine arts classes. Advanced learning programs like gifted and talented and dual credit courses develop students' critical thinking and support their full potential.
The array of student organizations available not only get students involved with their peers but also develops character and prepares them for college, careers, and beyond.
Looking for a home near Houston? Balmoral should be at the top of your list. Call The RealFX Group at (512) 956-7390 to contact an experienced local real estate agent and let us help you find the perfect Balmoral home today.