Canyon Falls Amenities: Natural Beauty in an Amenity-Filled Neighborhood
Posted by Texas Real Estate Source on Monday, October 17, 2022 at 11:05 AM
By Texas Real Estate Source / October 17, 2022
Comment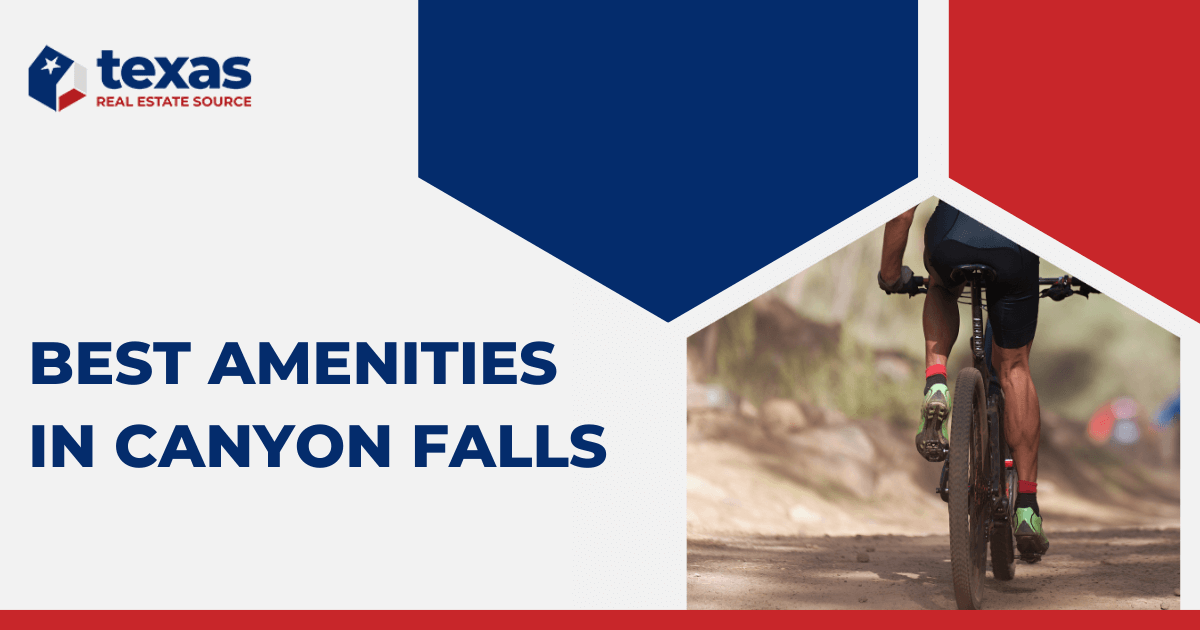 Are you ready to start living your Texas dream? The new construction homes and exceptional amenities at Canyon Falls may be just what you're looking for.
Canyon Falls is located in the southwest corner of Denton County in the city of Northlake, just over 20 miles from DFW International Airport. It is conveniently located near Interstate 35 and less than 39 miles from the city of Dallas. The location and gorgeous new luxury homes are only the beginning of what's in store for you at Canyon Falls.
Countless noteworthy amenities make the Canyon Falls community a premier place to call home. This community has everything from miles of trails under the big Texas sky to resort-style pools and lively hosted events.
Here's everything you need to know about living in Canyon Falls and the fantastic amenities that come with it.
Canyon Falls Pools & Clubhouse
Canyon Falls features a state-of-the-art Fitness Center, clubhouse, and two pools.
The Canyon Falls Club pool is infinity-style, with several immersed lounge chairs and tanning ledges. The resort-style set-up is perfect for reading your favorite book or getting a little sun. The pool area is well equipped with a splash pad and play lawns for a great outdoor experience for all ages. No need to make Saturday plans or drive around looking for a splash pad; Canyon Falls has it all on-site.
The second on-site pool is called the Westbridge Pool. Defining features of this pool are its waterfall feature, umbrella tables, and a playground on the other side of the fence. It is an idyllic spot for an afternoon picnic or evening barbecue.
With two different pool areas, you're sure to find the atmosphere you prefer. Homes for sale in Canyon Falls speak for themselves, but the community pools, clubhouse, and fitness center are tremendous perks.
If you're looking for some quality indoor workout time, you're in luck. The fitness center includes cardio equipment, free weights, and weight machines. You can get an excellent full-body workout with plenty of room to move and stretch.
The Canyon Falls Clubhouse is the ultimate place to relax. There is no shortage of great features to enjoy. Comfortable seating, excellent air conditioning, community information, and light snacks create a hub of activity.
Canyon Falls Dog Park & Hay Barn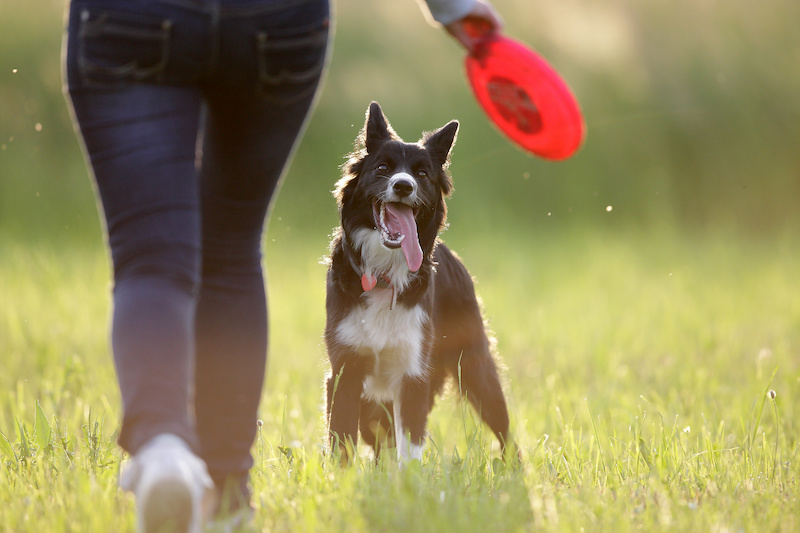 The Canyon Falls community also offers a dog park and rustic hay barn that's transformed into an event center.
The historic barn serves as an open-air event venue for all Canyon Falls residents to enjoy. The deep eaves of the Hay Barn welcome residents to an open area called the Porch. The comfortable lounge chairs and picnic tables are great for checking out live music or enjoying one of the many events offered in this area.
Pooch Park is the perfect place for two and four-legged friends to join together for some fun. The park offers large grassy fields for pets to roam or for a nice nature walk. Toss around a frisbee and make some furry friends in this gorgeous green space. Dog owners moving to the DFW area can't miss Canyon Falls and Pooch Park.
The Pooch Park and Hay Barn make great places to greet your neighbor and enjoy a little Texas sunshine.
Trails in Canyon Falls: Enjoy the Natural Beauty
One of the best things about Canyon Falls is the gorgeous rolling bluffs among hundreds of acres of preserved open space. There are plenty of things to do in DFW, but the nature surrounding Canyon Falls means there are plenty of ways to enjoy the outdoors right in your own backyard.
The community boasts over 11 miles of paved trails through parks and shaded areas. The mature trees create the perfect picture of outdoor ambiance. Residents can have trailside picnics, nature walks, or get a little fresh air.
Residents can also enjoy three miles of natural surface trails. The rough textured trails are a fantastic foundation for more intense nature running, bike riding, or taking your pup for an adventurous walk.
Whether you like smooth paved roads or rougher terrain, there is a trail for you! A home in this community is your invitation to enjoy the Texas-sized nature, trails, and beauty surrounding Canyon Falls.
Outdoor Activities: Parks & Fishing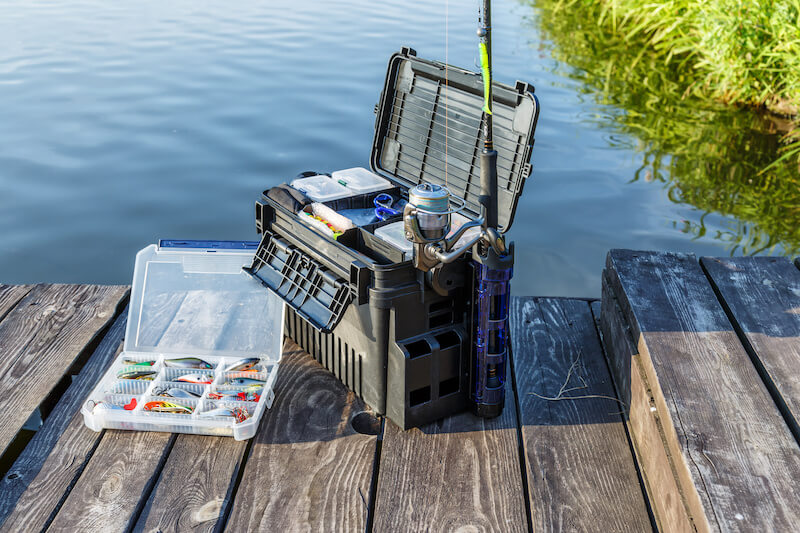 Along with the athletics and activities available to children attending the schools serving Canyon Falls, the outdoor activities in the area make for endless after-school adventures.
Anglers, don't worry. The fantastic outdoor amenities also include your new favorite fishing spot! The three fully stocked ponds at Canyon Falls make a superb spot for year-round catch-and-release fishing.
Whether you're new to fishing or a seasoned angler, these areas are built to create memories to last a lifetime. There's nothing like watching someone catch their first fish or finally hooking the big one for a lifetime fish story in your own backyard. These experiences can be part of your everyday life at Canyon Falls, and you don't even need a Texas Fishing License to enjoy them.
Canyon Falls will exceed your greatest expectations with our additional ponds and park areas, perfect for water-side reading, relaxing, and rejuvenation. Grab your favorite book, tree hammock, or a cozy blanket for a splendid outdoor day.
Spending time outdoors is an excellent way to relieve stress and refresh your mind. Living in a community that allows you to appreciate all that nature offers can be a life changer.
There is no shortage of outdoor amenities at Canyon Falls. No matter what type of outdoor activity you enjoy, there is something for even the most discerning in the Canyon Falls Community.
Canyon Falls HOA & Lifestyle Events
Canyon Falls HOA is operated by Guardian Management and hosts fun, entertaining, and informative events and programming for all ages.
Residents can enjoy live music at the Hay Barn or join in on a Paint Night, Whiskey Tasting, or Teen Pool Party to socialize with neighbors and friends. Parents can also attend the Internet Safety class or send their kids to the Summer Camp Series.
HOA costs are based on lot size and include the HOA Base Assessment, Front Yard Maintenance Assessment, and Frontier Internet and Cable Assessment. Typical quarterly assessments range from $622–$653. With no worries over front yard maintenance, you will have more time to spend on the things you love to do.
Whatever your interests are, there is always something going on at Canyon Falls.
Love Your Best Life at Canyon Falls
Canyon Falls is known for its excellent location, impressive luxury homes, and the exceptional amenities that come with living in a master-planned community. Residents can enjoy these amenities and the array of experiences they offer, including poolside lounging, nature walks, live music, social events, and all the fishing you can dream of.
The Canyon Falls community experience offers much more than a stunning home. Residents have the chance to get to know their neighbors and revel in the perks of living in Texas. Texas is known for its southern hospitality for a reason. It truly is a way of life that is uniquely Texan.
The Canyon Falls life is one anyone would love. Each of the incredible amenities will enhance the quality of your life. Imagine a peaceful walk down one of the trails and watching the stunning Texas sunset over one of the seven ponds. Now that sounds like a Texas dream! Life is made for living, and Canyon Falls delivers every opportunity to live your best life.
Are you ready to call Canyon Falls home? Call The RealFX Group at (512) 956-7390 to contact an experienced local real estate agent today and let us help you find your Canyon Falls dream home.