Easton Park Amenities: Enjoy the Outdoors in Austin
Posted by Texas Real Estate Source on Monday, October 31, 2022 at 1:31:25 PM
By Texas Real Estate Source / October 31, 2022
Comment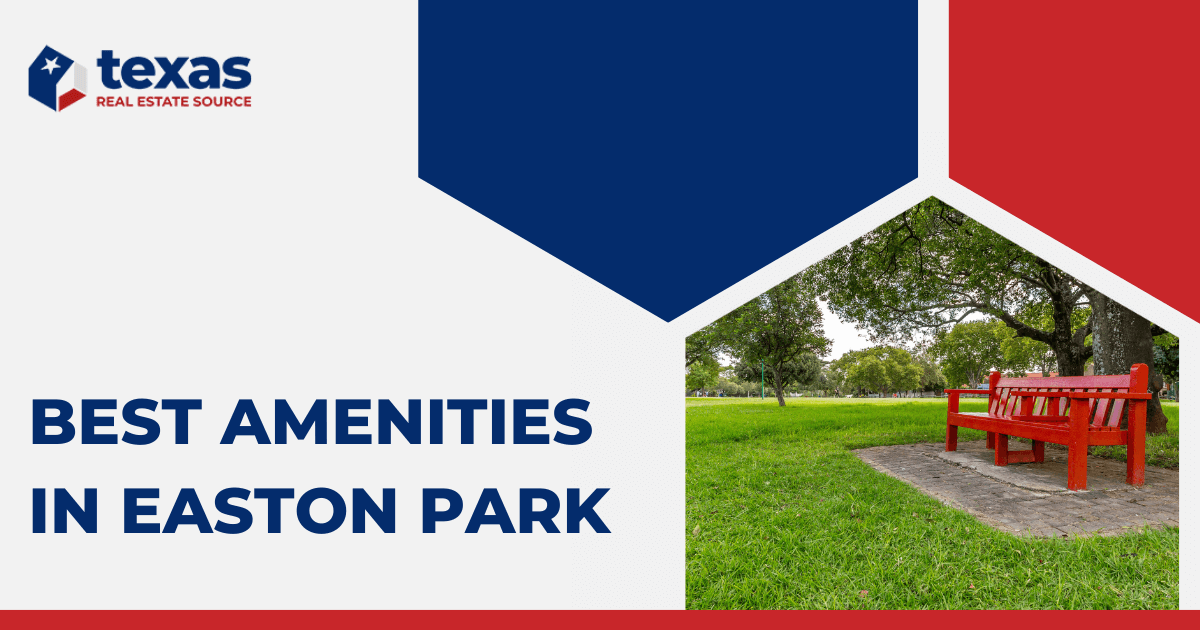 It can feel exciting and intimidating to move to a new area. With a long list of must-haves for the perfect home, it can seem like searching for a needle in a haystack. If you're moving to Austin and your list includes luxury homes with first-rate amenities, Easton Park may be just right for you.
Just 12 miles from downtown lies the 2,300-acre master-planned community, Easton Park. Easton Park features lavish new construction homes with exceptional amenities and a vibrant community.
If you are ready to experience one of the best neighborhood communities in Austin, homes for sale in Easton Park should be one of the first stops. Each amenity was carefully crafted to create an ideal neighborhood where residents thrive.
The Union

It all starts at The Union, Easton Park's top-notch amenity center. The 14,000-square-foot building is home to everything you could ever want from a community hotspot, and it's one thing that makes living in Easton Park so great.
Check out live music in the outdoor courtyard next to a cozy fire pit, or use the game room to shoot some pool. There's no better way to get to know your neighbors than with some friendly competition or chatting with an icy cold adult beverage in hand.
Are you worried about the legendary Texas heat? There's little need for this concern at Easton Park. You can cool off in the resort-style pool or spend your day on one of the immersed loungers. Warm days quickly pass by poolside.
The Union has a work area with complimentary coffee, lots of seating, and a conference room. This is the best place for getting work done when at-home chores are distracting and causing you to be less-than-productive.
The facility also features a fitness center with cardio machines, free weights, and studio classes. Forget spending time trapped in traffic or finding parking at the gym: with a fitness center down the street, you can focus on your workout.
Each of these offerings provides an opportunity to get out of the house and get to know your neighbors. And don't forget: all the things to do in Austin are right outside the community, too!
Miles of Trails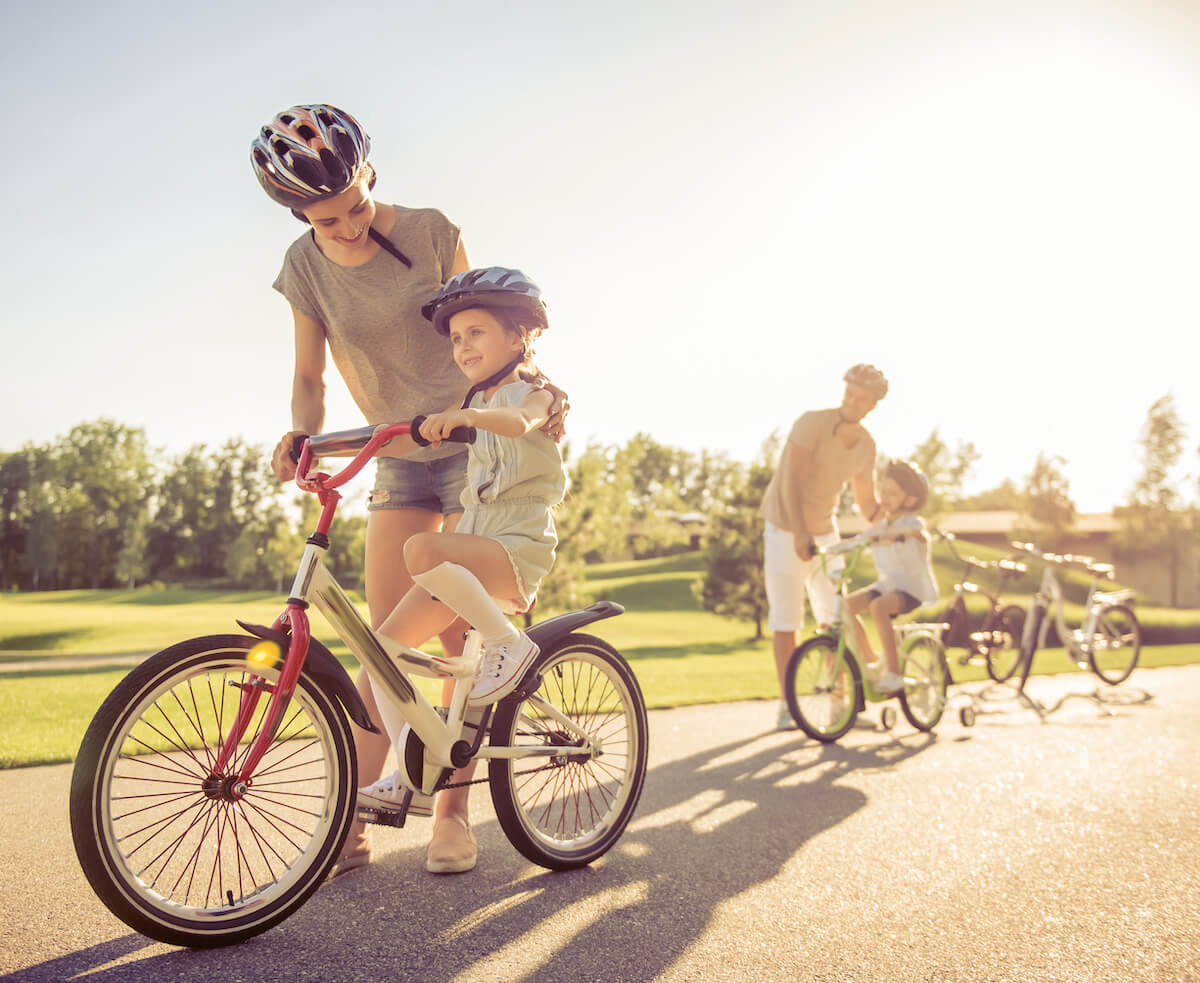 One of the major selling points for homes for sale in Austin is their proximity to parks, green belts, and bodies of water. At Easton Park, they're all right in the neighborhood.
There's nothing like getting to experience the great outdoors. You can walk, jog, or bike at Easton Park along 13.1 miles of continuous trails. Imagine winding down from a busy day by walking along the tree-lined paths and watching the colorful Texas sunset. These trails were designed with you in mind and offer helpful features such as benches, trashcans, bike repair stations, and trailheads.
The 12-foot-wide paths are perfect for any outdoor activity and provide enough room for your entire household. You can also sit and enjoy the semi-landscaped scenery on one of the many signature red benches. The trails make it easy to walk through the community and head to one of the many HOA events or to head over to a nearby friend's home. The fantastic trails are the perfect addition to the community and allow you to enjoy nature as often as possible.
Green Spaces & Gathering Places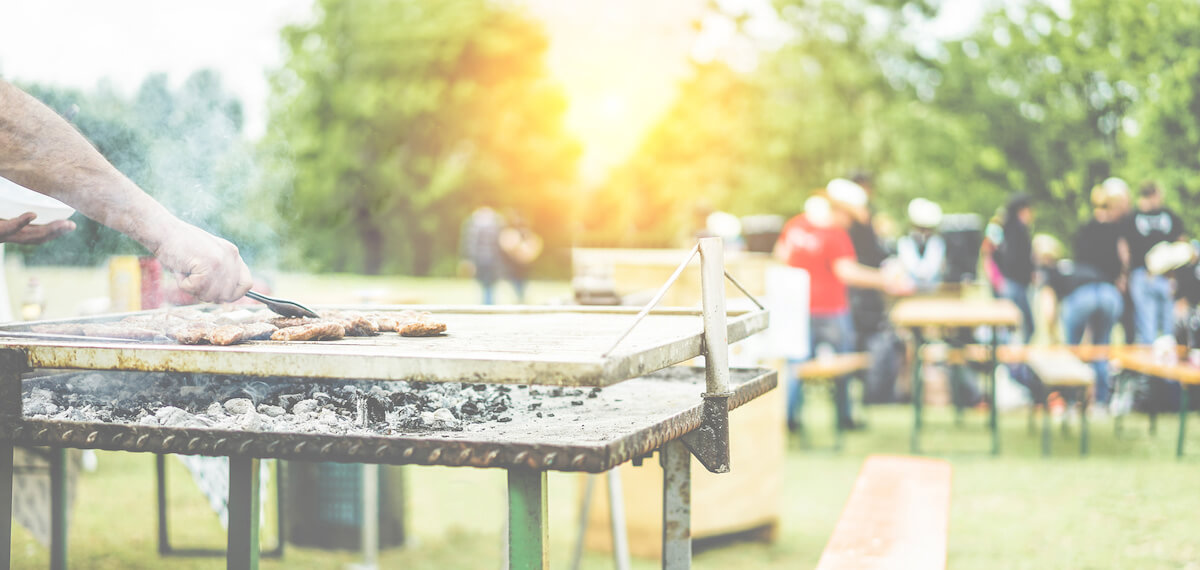 Life at Easton Park expands far past the walls of your new construction home. Austin's public parks are renowned, but Easton Park provides options closer to home. The community values large green spaces and a robust social calendar. The neighborhood offers 350 acres of green space for you to experience the best of Texas terrain and nature.
Head to the Great Lawn and Pavilion at Bryant Park for a backyard-style barbecue, or take advantage of the views with a picnic at the top of Knob Hill. Do you need something quieter and more relaxing after a long day? Find a comfy spot to read a book or take a nature nap at the hammock garden in Bryant Park.
If your household includes children, you are in store for big grins and hours of entertainment. The community offers several park areas and play structures. The Easton Park Trolley in Knob Hill Park has a slide, a steering wheel, and a bell. Bryant Park features a Trike Track, playground, and room to play tag.
Finding the right balance between socialite and solitude can be challenging, but at Easton Park, you can experience the best of both worlds.
Pet-Friendly Activities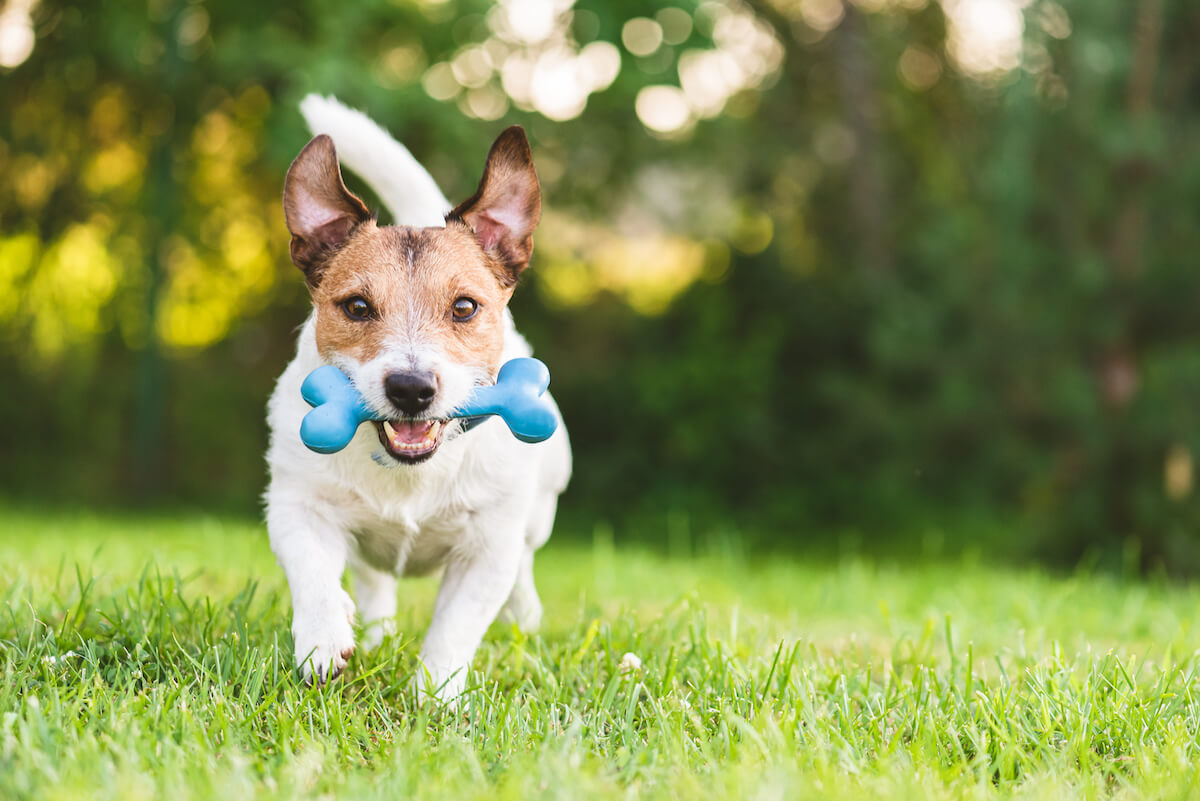 Your furry friends are welcome at Easton Park too. Easton Bark is the go-to place for all pups. With a separate fenced area for large and small dogs, every furry Eastonite has a place to roam. The park features covered areas, seating, dog water fountains, and pet waste stations. This is the perfect place to play fetch with your dog before embarking on your next trail adventure.
Pets are also welcome to enjoy the Great Lawn at Bryant Park. With expansive green spaces, it's like your backyard, only better.
When they say everyone is welcome at Easton Park, they mean it. Small details like considering pets are hallmarks of living in master-planned communities, and Easton Park excels at them.
Events For All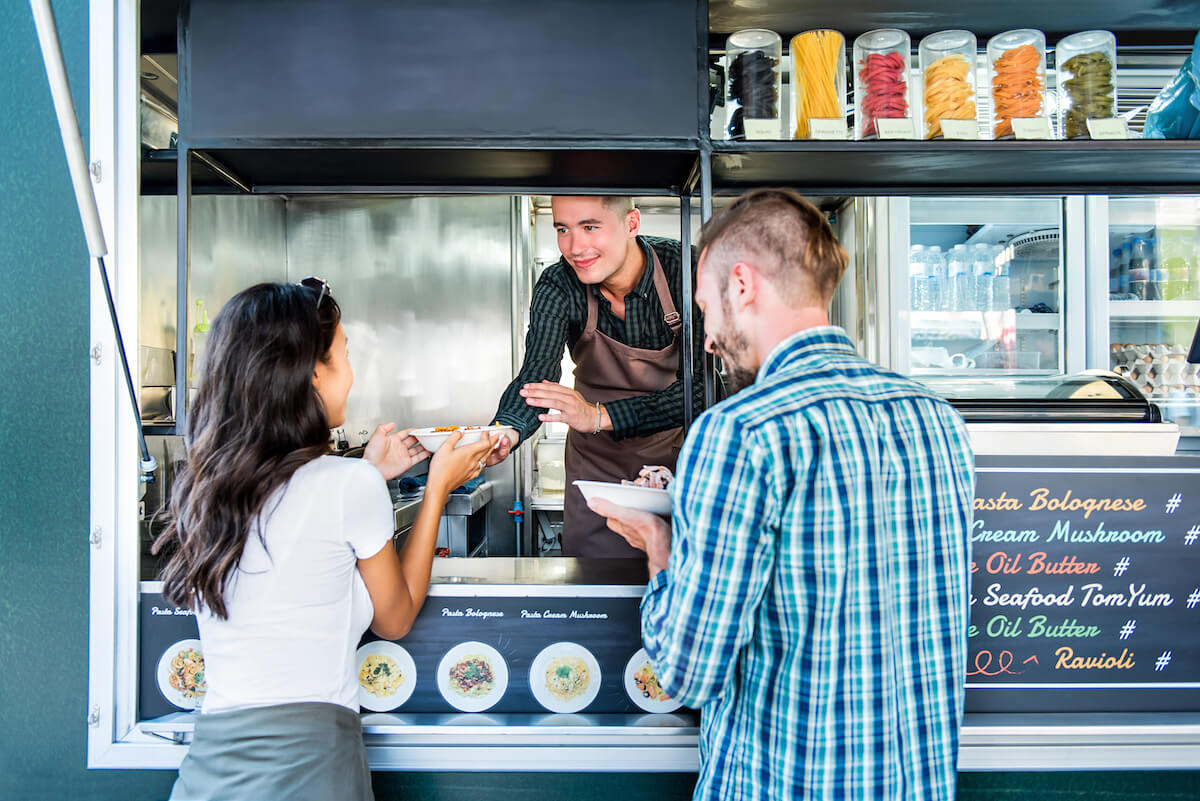 The community is also known for its exceptional and entertaining events. There's always something fun happening at Easton Park. From regularly scheduled monthly happenings to special celebrations, there is something for everyone to enjoy. Residents can revel in the famous ATX fare at First Friday Food Truck Nights or enjoy fresh fruits and veggies at the Farmers Market. Yogis can enjoy Yoga Social Saturdays, and pups can hang at one of the Pooch Paw-ty's. Living at Easton Park allows residents to experience all that life has to offer.
ATX Living
The Easton Park life offers luxury homes, incredible amenities, and community events—all contributing factors to its status as one of the best Austin-area master-planned communities. From the open-air trails to a resort-style pool, you can find exactly what you want in this vibrant community. If you wish to be just minutes away from your downtown office or prefer to experience the best of Austin, Easton Park checks off every box on the list. Easton Park would make the perfect place to call home and enjoy all that ATX living offers.
Ready to live your best life in Easton Park? Call The RealFX Group at (512) 956-7390 to contact an experienced local real estate agent today and let us help you discover the perfect Easton Park home.