Harvest Amenities: Pools, Parks, the Farm, & More
Posted by Texas Real Estate Source on Tuesday, October 25, 2022 at 1:56:19 PM
By Texas Real Estate Source / October 25, 2022
Comment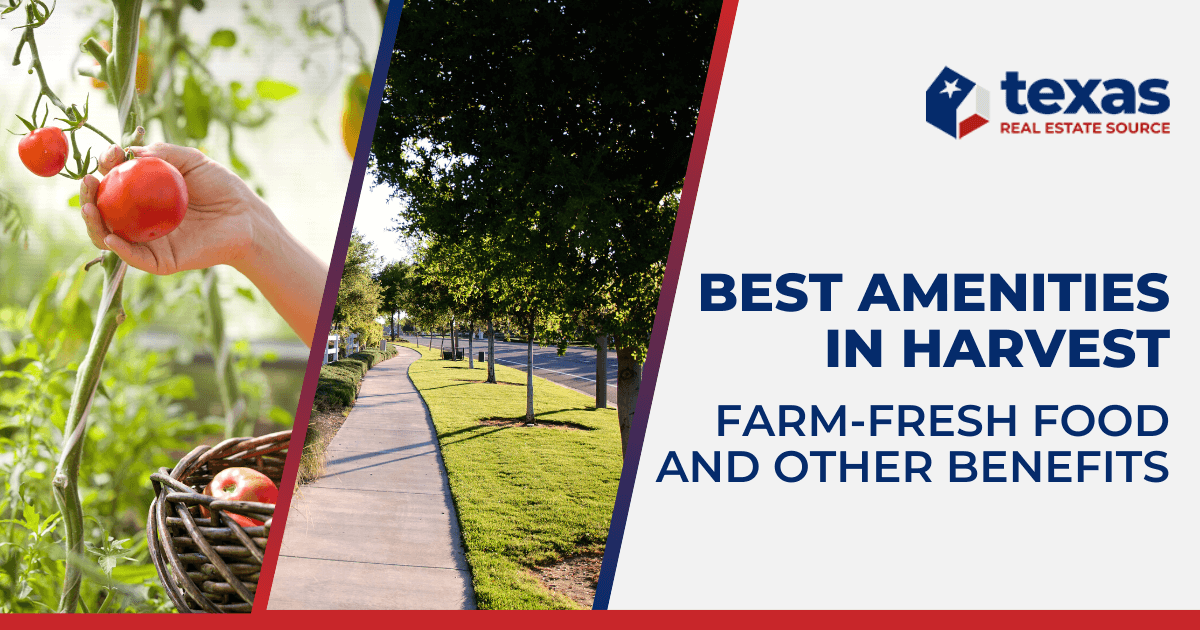 If you've been thinking about shifting your lifestyle from the high-intensity atmosphere of city-dwelling to something a bit more laid-back and community-oriented, a home for sale in Harvest might be just the place for you.
The Harvest community is nestled in the city of Argyle, Texas, just northwest of the city of Dallas and due north of the city of Fort Worth. This neighborhood offers its residents a much-needed sense of removal from busy city centers and a taste of small-town life, while still providing access to all the amenities they could need.
Besides the ideal location, Harvest residents enjoy a unique lifestyle with numerous desirable amenities.
Harvest Pools & Splash Pad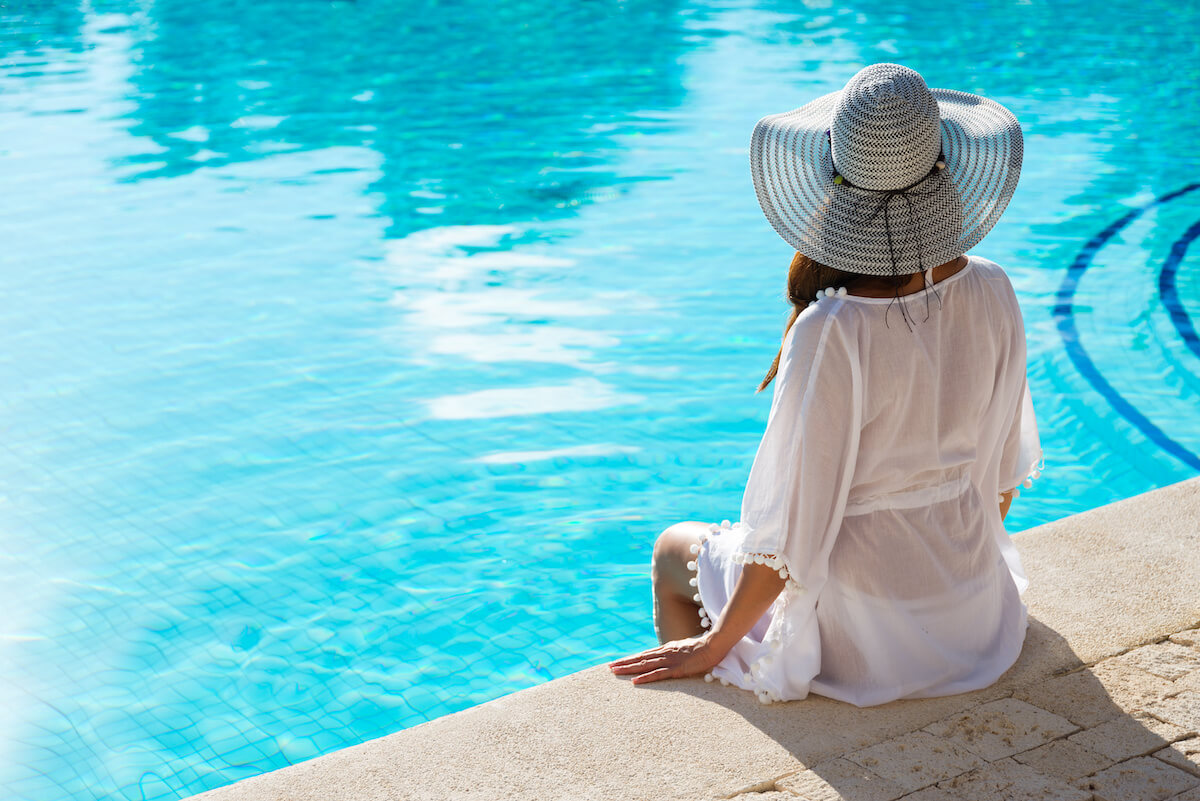 What if you could feel like a guest at an upscale resort within your own community?
The Splash resort-style pools are some of the premier aquatic features in the Harvest community. This gathering place on Lakeview Lane and Homestead Way has two separate pools, lounge chairs, and cabanas, and it's located right next to a park and just across the way from the Farmhouse coffee shop.
The Meadows Pool is another option to enjoy water fun and exercise. If you need a kid-friendly spot to enjoy some summer fun, this area features a baby pool and splash pad in addition to Harvest's third resort-style pool.
Pool visitors can spend the afternoon swimming, soaking up the sun, or even enjoying some peaceful shade under the cabanas.
Looking to get your workout in while beating the heat at the same time? The Fit Barn, a fully equipped fitness center located on the corner of Old Justin Road and Treeline Drive, features an additional (fourth!) lap pool for added convenience.
Harvest Lake, On-Site Parks, & Community Trails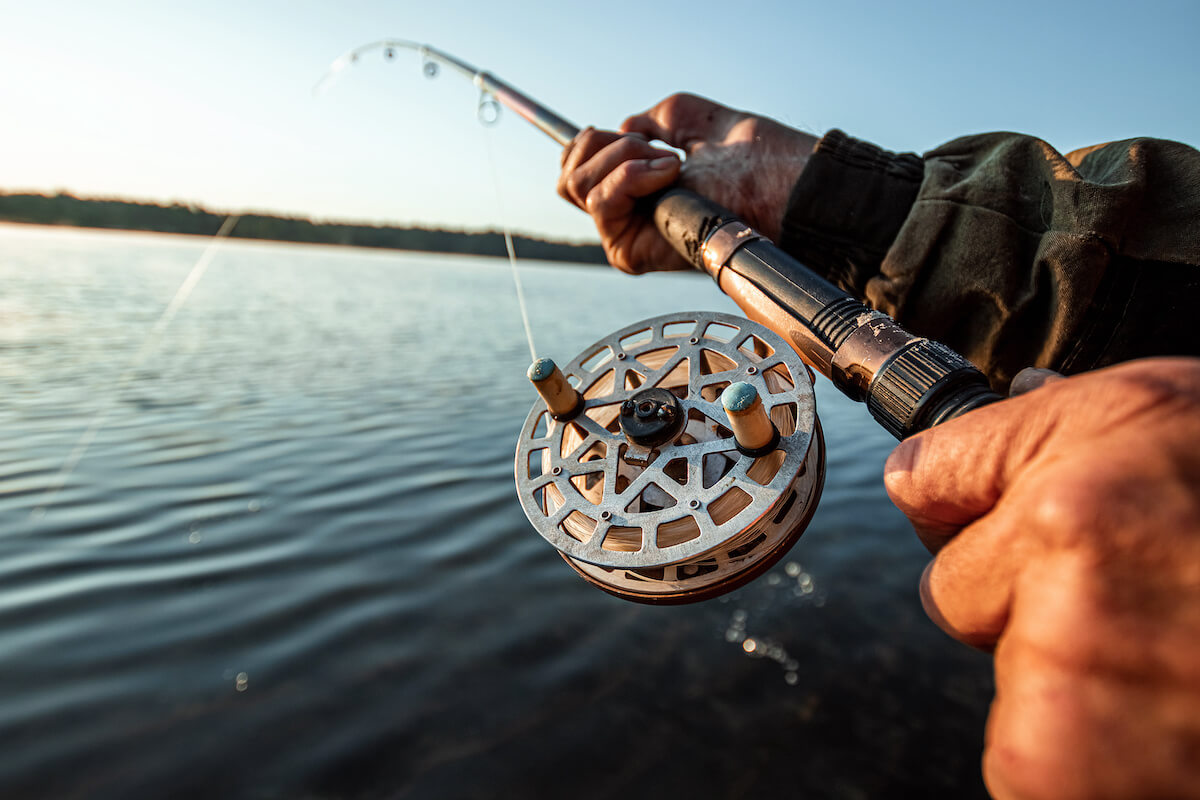 The amenities at Harvest seem endless, with on-site parks, trails, and nature walks to explore, and even a community lake where those living in Harvest can take part in a variety of activities all year-round.
Harvest Lake is a natural gathering place for Harvest community locals for its scenic views as well as the many ways to enjoy its waters. This 11-acre lake is home to multiple species of fish, including catfish, bass, and crappie, which is why catch-and-release fishing is such a popular pastime on the lake's shores.
Harvest Lake is also surrounded by nearly a full mile of walking trails, making it easy to get some exercise in while enjoying the lovely waterfront views. Harvest was planned as a walkable community, which means in addition to the lakeside trails, there is a wide variety of other walking, biking, and hiking trails to explore within the neighborhood.
Every path in the community eventually leads back to Central Park, a green space 1.5 miles long located in the heart of Harvest. Residents can use this scenic natural area for just about any purpose, from group fitness classes to picnics to outdoor parties.
Rec center meets rustic community gathering space with The Barn, a Central Park feature that offers a long list of activities to take part in. Shoot some hoops on the side of the building, enjoy a meal at the picnic tables, gather with loved ones at the outdoor fire pits, or take your work-from-home routine outdoors at the shady tables.
Harvest welcomes all furry friends—in fact, the neighborhood's dogs enjoy just as much of a sense of community as their humans do. One of the most enjoyable gathering places for Harvest pups is the neighborhood dog park, where dogs of all shapes and sizes can play freely, interact with one another, and get some much-needed exercise. There are separate grassy areas for large and small dogs and a pavilion with seating for breaks in the shade.
For spontaneous sports and play for all ages, you can enjoy the open spaces of Harvest Fun Fields. Another great open green space is the Event Lawn, which also hosts outdoor gatherings and festivals.
Harvest Community Events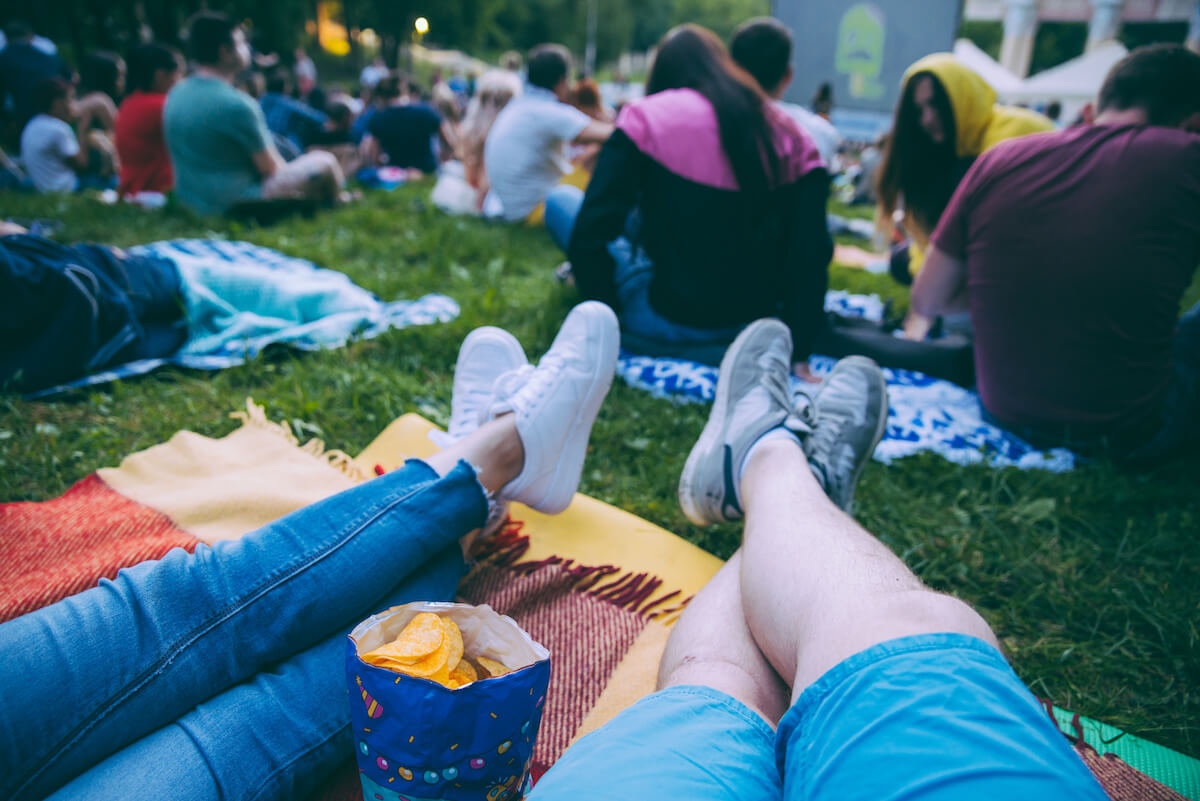 Welcoming outdoor spaces aren't the only reason why residents feel right at home in Harvest. The community features a range of social clubs, hobby groups, annual festivals, and other events for people of all ages and lifestyles, making it easy to build lifelong friendships within the neighborhood. Harvest's stellar lifestyle program has won it recognition and awards from the Dallas Builders Association.
There are multiple event spaces throughout Harvest that are constantly hosting different types of events, including the Front Porch, an outdoor music and entertainment venue, and the Back Porch, an indoor/outdoor gathering place.
You can also try the Hall, an upscale event space with a full demonstration kitchen and state-of-the-art sound system, or the Event Lawn, an outdoor green space perfect for summertime events that overlooks Harvest Lake.
Residents of all ages and lifestyles can enjoy Harvest's annual festivals, such as Harvest Market Days, Harvest Fall Fest, and Harvest Amazing Race. There are also multiple social clubs and hobby groups to explore, like Harvest Moms and Harvest Dads, Adult Happy Hours, Recipe Exchange, and Book Club.
You can visit the Harvest Hub to learn more about upcoming community events. Residents can also rent out spaces like the Harvest Park Event Center for private gatherings. Additionally, locals can shop, work, and enjoy the local amenities of the surrounding city at the Harvest Town Center Argyle.
Harvest Farms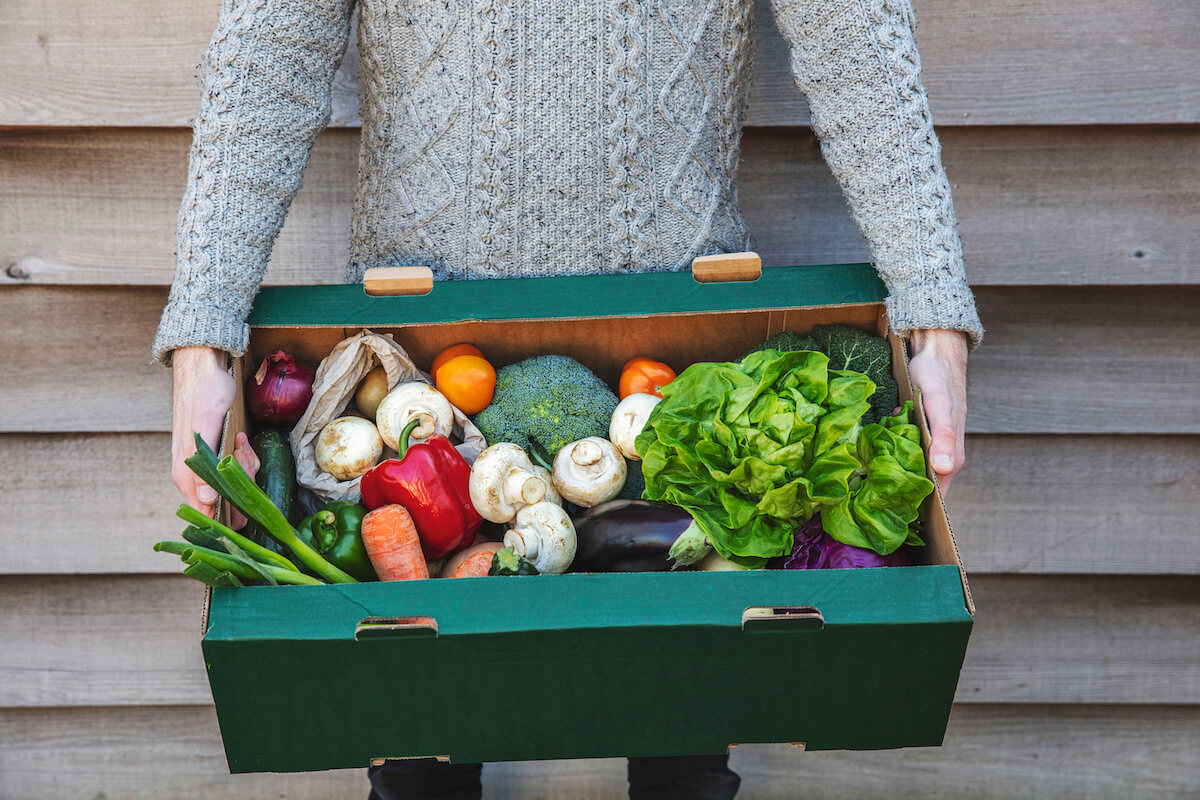 Many notable amenities set Harvest apart from other master-planned communities. However, one of the most significant is the heritage of family farming that is alive and well in the neighborhood.
In addition to giving its residents access to all the amenities of city living, Harvest provides all of the benefits of agrarian living with the Harvest Farm and Orchard.
Catapulting Harvest to the top of the list of Texas agrihoods, the Harvest Farm is a fully functioning farm located on-site at Harvest. This farm grows a huge variety of produce, and residents who sign up for a membership program can have fresh fruits and vegetables dropped off right at their front door. Residents can also plant and grow their own!
The produce grown here is also used at local restaurants and hotels, which ensures Harvest's role as a mainstay in the greater Argyle community.
Live a Life You'll Love in Your Harvest Home
It might seem impossible to combine all of the benefits of resort-style design and aesthetics with family farming and fresh produce, but Harvest does it seamlessly while also providing a high standard of living for its residents as one of the best master-planned communities in DFW.
No matter how you like to spend your time, you're sure to find all of your favorite activities in Harvest, and you just might find a new favorite, too.
Thinking about buying a home in Harvest? Call The RealFX Group at (512) 956-7390 to contact an experienced local real estate agent who can help you find your Harvest dream home.