Balmoral Amenities: Enjoy Life on the Lagoon
Posted by Texas Real Estate Source on Tuesday, October 4, 2022 at 2:00 PM
By Texas Real Estate Source / October 4, 2022
Comment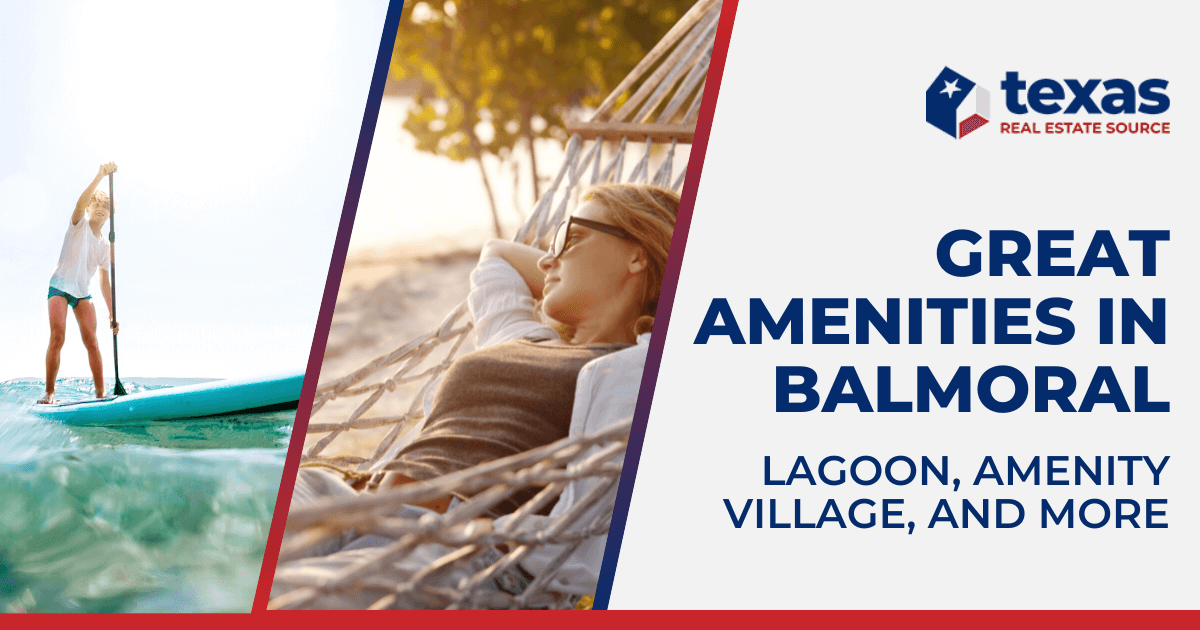 Looking for a resort-like paradise brimming with amenities to call home? Balmoral, one of the Houston area's master-planned communities, is the perfect place!
Balmoral is spread across 750 acres of land in the city of Humble and comes complete with a swimming pool, lagoon, multiple parks, sports courts, and more. The community's Lifestyle Director keeps the party going with a rotating itinerary of fun events and activities for all residents to enjoy.
If you're ready to live life on the lagoon, check out all the amenities that come with a home for sale in Balmoral:
Life's a Beach on the Lagoon

One of residents' favorite aspects of the community is Balmoral's Crystal Clear Lagoon. This type of lagoon is the first of its kind in Texas. The lagoon uses innovative technology to conserve water while using just 2% of the energy a conventional swimming pool uses.
The Crystal Clear Lagoon covers two acres and is split into two sections. The first section is an infinity swimming pool, open from 11 a.m.–8 p.m. from Memorial Day through Labor Day. The swimming pool has a maximum depth of three feet.
The Lagoon section is open year-round from 11 a.m.–6 p.m. and offers recreation opportunities. Kayaks, paddle boards, canoes, and all kinds of non-motorized watercraft are welcome on the water. The Lagoon is eight feet deep at its deepest.
Residents are encouraged to take advantage of all the Crystal Clear Lagoon offers. Community members can spend a day relaxing on the beach's white sands, swimming in the Crystal Clear Lagoon, or spending quality time with friends and neighbors. Cabanas, umbrellas, and beach chairs are available for rent.
Balmoral's Crystal Clear Lagoon hosts fun events like networking get-togethers, yoga classes, and spa days. It's also available to rent for weddings and other events. What's more fun (and romantic) than getting married on a white-sand beach?
Amenity Village: Balmoral's Massive Home Base for Fun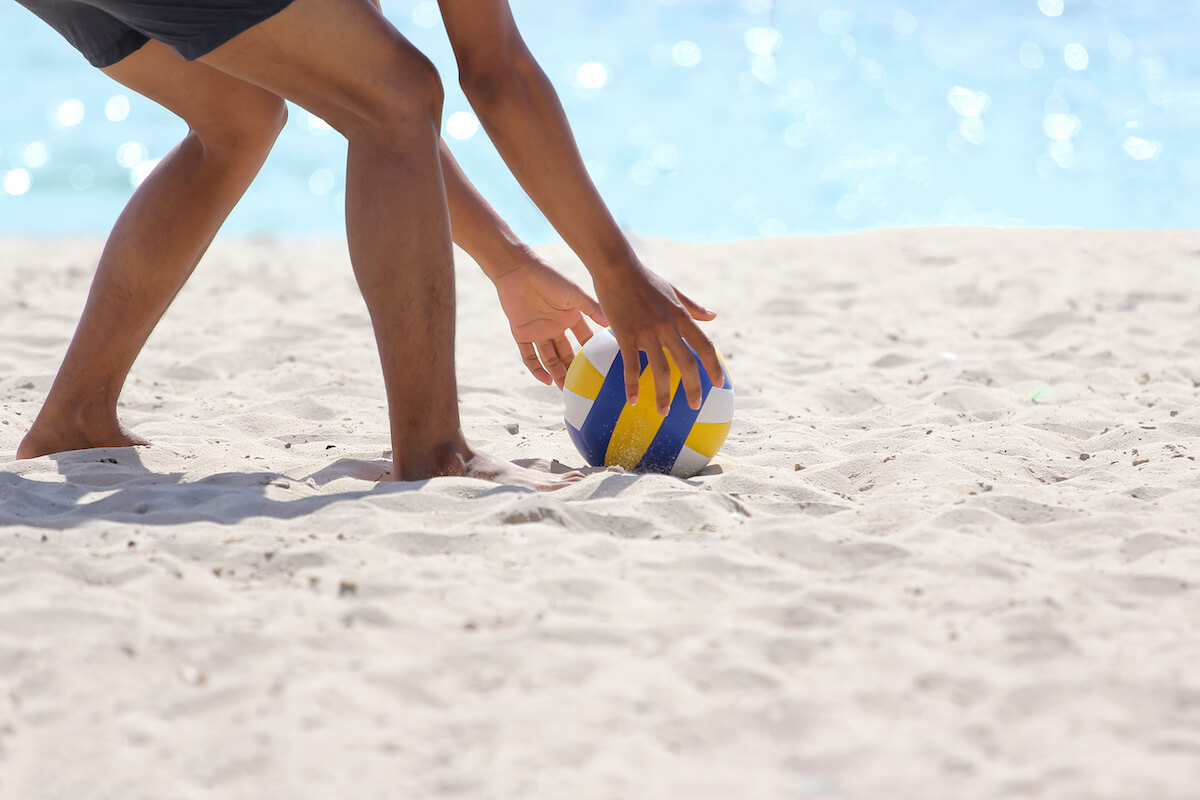 The popularity of master-planned communities has taken off in recent years, and the amenities they offer play a huge role in their popularity. Balmoral's Amenity Village is located at the center of the community and is a home base for all the community has to offer, and every one of Balmoral's homes for sale comes with full access. Comprised of eight acres, the Amenity Village is a place for every resident to have fun and socialize with neighbors and friends. The community's amenities are so stellar that in 2020, the Texas Association of Builders Star Awards named Balmoral's Lagoon and Amenity Village "Best Community Amenity."
The Amenity Village is spearheaded by Balmoral's Lifestyle Director, whose purpose is to create a rotating lineup of events, activities, and opportunities for Balmoral residents to indulge in while strengthening their relationship with their community. Events are constantly changing, so there is no same-old, same-old in Balmoral.
At the community's heart is the 75,000-square-foot clubhouse, which overlooks the Crystal Clear Lagoon and provides access to the community's infinity-edge swimming pool. The clubhouse also boasts a patio and is a great place to hold an event or get together with friends and neighbors.
The community's mission is to create a resort-like feel in residents' homes so that every day feels like a vacation. One way this is accomplished is by providing a resort-style pool with an infinity edge connected to Balmoral's Crystal Clear Lagoon. In addition, there's a splash pad for more water fun and Hammocks Row, a collection of outdoor hammocks perfect for enjoying a breeze and a good book.
Balmoral's Amazing Parks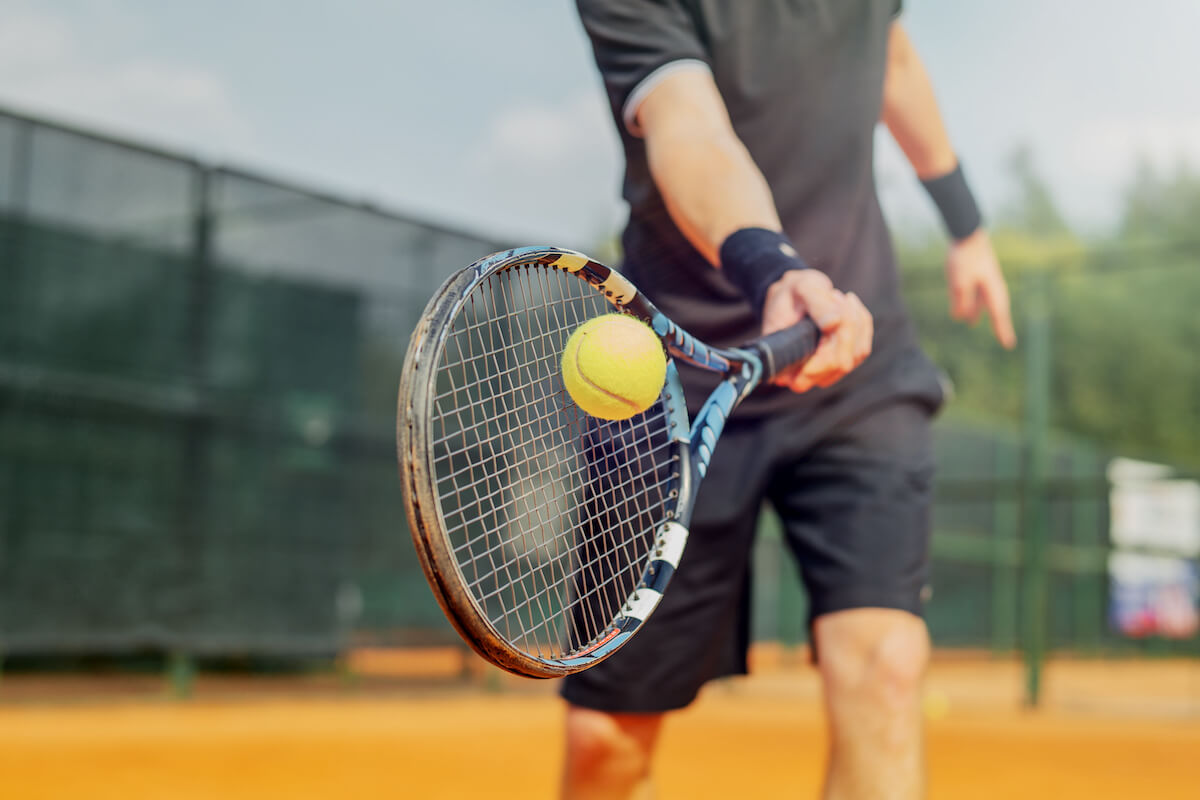 There are two parks in Balmoral, each providing a unique experience and opportunities for residents to enjoy themselves.
Victory Park
Victory Park is located at the center of Balmoral and is within easy walking distance of most residents' homes. The park has plenty of amenities to keep visitors entertained, including a tennis court, a basketball pavilion, a multi-use stage, and an amphitheater for Balmoral's outdoor concerts. Residents are welcome to cook a meal using the park's outdoor kitchen and enjoy it in the nearby picnic pavilion before ending the afternoon with a refreshing swim in the Crystal Clear Lagoon.
Fitness Hub Park
Active community members and sports lovers will be enamored with the fitness center and various sports courts at Fitness Hub Park, located near Amenity Village in Balmoral. Residents can kick off their workout by walking, jogging, or biking to the park, which is within easy distance of most Balmoral properties.
Once there, the Fitness Hub Park is filled with outdoor workout equipment to help residents build muscle while getting fresh air. Equipment at Fitness Hub Park includes:
8-Foot Climbing Wall
Bamboo Jungle
Ab Ladder
Row Station
Fun Ways to Get Around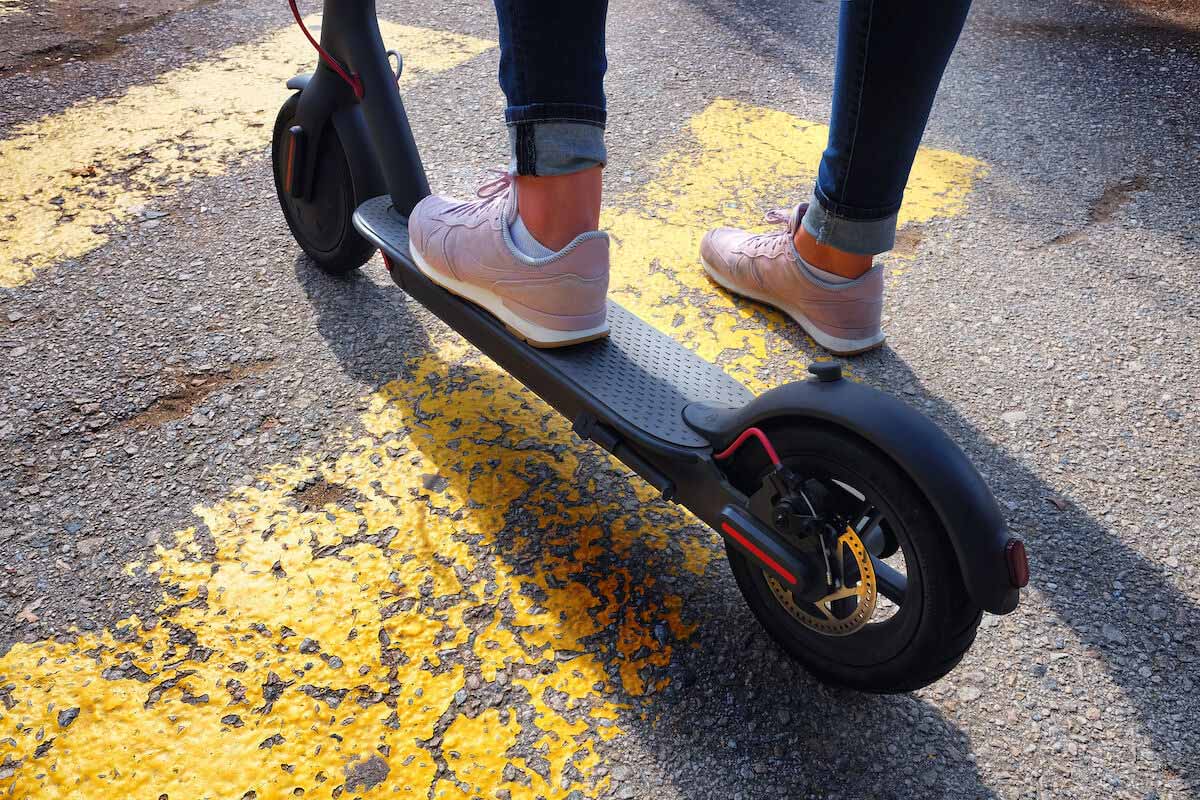 Balmoral residents can quickly get around the community via its innovative GreenBoLT. The GreenBoLT is a system of 12-foot-wide trails that run through Balmoral, making it a breeze to stay connected with the community while indulging in alternative (and fun) modes of transportation. This trail system is available to all non-gasoline-powered transportation methods, including golf carts, scooters, bikes, and pedestrians.
Bee Mobile is also available in Balmoral. Bee Mobile is a rental system that allows Balmoral residents to borrow bright yellow scooters, complete with helmets, to get around the community. To use the scooters, all residents need to do is download the Bee Mobile app, activate their scooters, put on their helmets, and ride. These scooters are perfect for cruising through Balmoral's GreenBoLT trail system and are equipped with safety features like hand brakes and turn signals.
These transportation options make it easy for Balmoral residents to traverse the nearly 800-acre community. With so many amenities available at the Amenity Village, alternative travel options make getting there a breeze. It allows residents to easily take full advantage of all that this innovative and exciting community has to offer. And Balmoral's convenient location makes accessing sights and activities in Houston quick and easy.
Endless Amenities in Texas' Balmoral Community
The community of Balmoral strives to provide its residents with an endless supply of amenities and opportunities to engage with their community, all while building friendships and having fun. Balmoral succeeds in its goal, and the community boasts an award-winning array of amenities and activities to entertain every resident. Anyone interested in moving to the Houston area should make Balmoral one of their first stops.
Looking for a home near Houston? Balmoral should be at the top of your list. Call The RealFX Group at (512) 956-7390 to contact an experienced local real estate agent and let us help you find the perfect Balmoral home today.