Best Amenities in Cane Island: Cane Island Conservatory, Pools, & More
Posted by Texas Real Estate Source on Wednesday, September 21, 2022 at 4:09 PM
By Texas Real Estate Source / September 21, 2022
Comment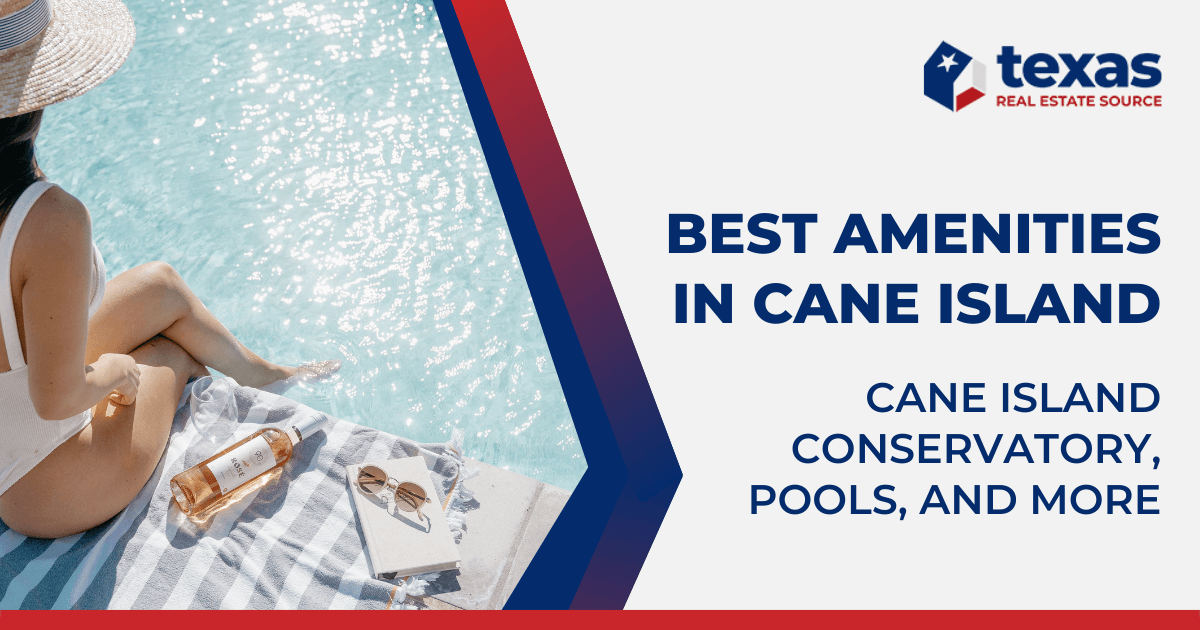 If you could envision an ideal community, what would it look like? Would it have stunning architecture on peaceful, tree-lined streets? Would there be an array of five-star amenities throughout the community?
This is what life is like for the many residents of Cane Island, one of Houston's best master-planned communities. Located just 30 minutes west of Downtown Houston, Cane Island raises the standard of community living. From its lush green spaces to its custom-built homes, there are so many reasons residents love living in Cane Island. But one of the biggest draws is the community's many amenities. Here are some of the amenities that residents of the Cane Island community love most.
Cane Island Conservatory
Are you dreaming of a beautiful wedding right in your backyard? Cane Island takes the vision of an at-home wedding and magnifies it to unparalleled heights with The Conservatory, one of Cane Island's most prominent amenities and the only event space of its kind in the area. Cane Island Conservatory is a 3,500-square-foot event center featuring glass walls and hanging plants at nearly every angle, setting the stage for an event you won't soon forget. It also acts as a blank canvas, making it an incredibly versatile space for every type of party. The Conservatory is a trendy location for nearly every kind of social gathering imaginable, including weddings, birthday parties, business events, and other special occasions.
Unlike many other event spaces in master-planned communities, The Conservatory is available for use by the general public in addition to Cane Island residents, making it an easily accessible space for the entire community. For anyone hosting a party of 75 people or less, Cane Island Conservatory is one of the most popular party venues in the city of Katy. Reservations are required in advance to use the space. For an elevated party experience, many party hosts use catering services from The Oaks Kitchen & Bar. Cane Island Conservatory is a spectacular space that residents love.
Cane Island Pools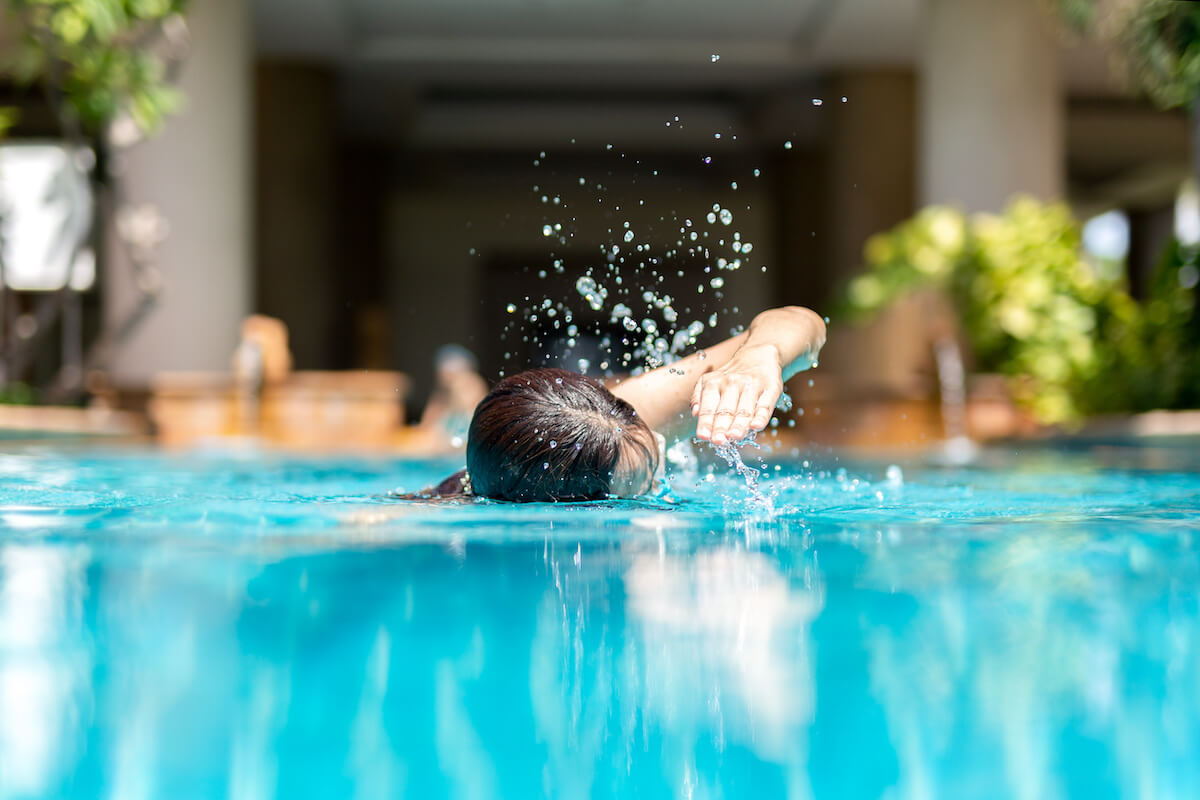 Texas can get very hot in the summer. With summertime temperatures averaging over 90 degrees and heat waves reaching above 100, it can be downright sweltering in Katy. Fortunately, residents can beat the heat with Cane Island's swimming pools. Enjoy a world-class aquatic experience in your neighborhood, with a resort-style swimming pool and a children's water playground. The water playground features waterslides, platforms, rope bridges, and a 500-gallon water bucket to entertain swimmers of all ages. Cane Island's outdoor pool and aquatics area is open from Memorial Day until Labor Day, making it one of the best places to hang out during summer.
Relax by the poolside cabanas and in-pool tanning decks when you need a break from swimming or want to catch some sun. There are even large canopy stretches, providing plenty of shade for guests. Cane Island's facilities include plenty of poolside loungers for guests to stretch out and unwind and table seating with umbrellas. The pool area is a popular place for residents of all ages to gather. Even during the cooler months, Cane Quarter has a lap pool, where guests can swim or partake in fitness classes. People love living in master-planned communities because of amenities like Cane Island's aquatic facilities.
The Oaks Kitchen & Bar
Of the many amenities at Cane Island, one of the most popular for residents is The Oaks Kitchen & Bar, Cane Island's on-site restaurant. Located in Cane Quarter, The Oaks is a modern eatery that serves locally-sourced, seasonal fare and has an immense selection of wines and cocktails. This restaurant is the ultimate destination for wine enthusiasts, regularly featuring wine dinners and wine tastings. They even have The Wine Locker Club, an exclusive wine club where members enjoy private climate-controlled wine lockers. Members also save on wine bottles purchased at The Oaks.
While it is conveniently located in Cane Island, The Oaks Kitchen & Bar is open to the public as well as Cane Island residents. They also offer catering services and are one of the premier caterers of choice for the Cane Island Conservatory. The restaurant features daily specials, from Sunday Brunch Special to Tequila Tuesdays. The Oaks Kitchen & Bar is something exceptional for the Cane Island community.
Parks & Trails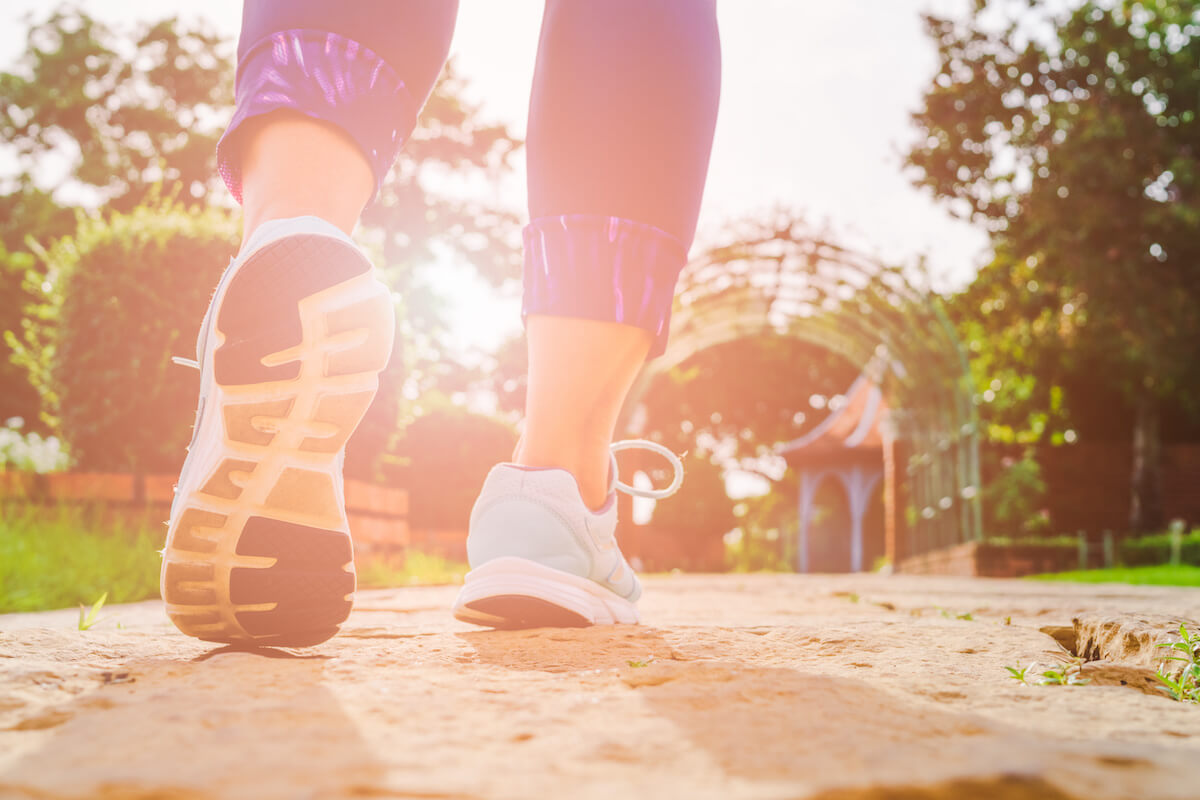 For many residents of Cane Island, easy access to outdoor activities is a significant plus. This is one area where the community truly shines. When Cane Island was conceptualized, the developers wanted the grounds to be just as beautiful as the homes they built. As a result, Cane Island has some of the most visually stunning grounds of any master-planned community in the Houston area. Cane Island seamlessly integrates indoor luxury with outdoor living, from the living arches to the miles of nature trails. Residents are close to Katy City Park and Katy Dog Park just outside of Cane Island, but they need not leave the community to enjoy parks and trails.
Upon entering Cane Island, residents and guests pass through the impressive living arches, leaving a lasting first impression. The community has over 10 miles of spectacular trails, perfect for jogging, cycling, and walking your dog. Cane Island also features themed pocket parks, gorgeous lakes, and mature trees throughout. Cane Island has Paperback Park, featuring a half-court basketball court, a playground, pickleball courts, and little libraries with free books throughout the park. Considering the community's exceptional outdoor spaces and water features, it's no wonder some of Katy's waterfront homes for sale can be found in Cane Island.
Fitness Center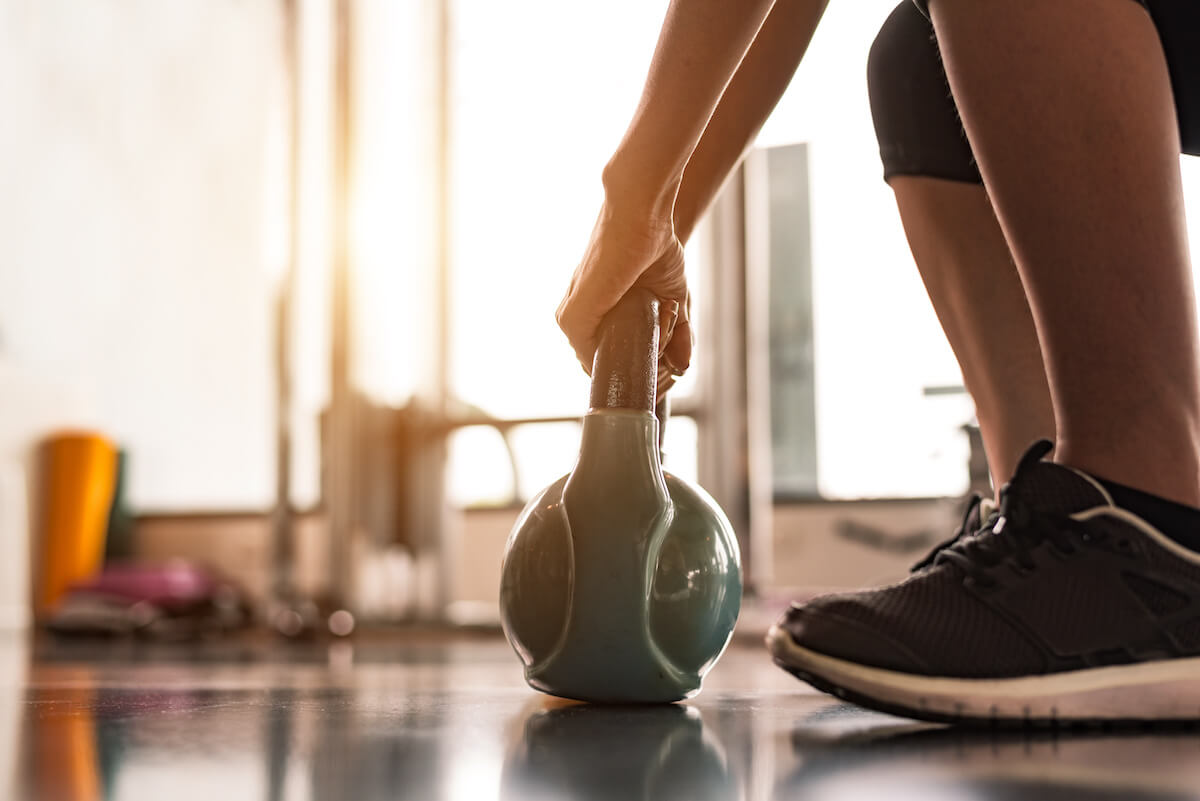 For many residents, wellness is a crucial element of their everyday lives, which is where Cane Island's Fitness Center comes in. Located next to Cane Quarter, Cane Island's Fitness Center is a full-service workout center where residents can stay active and healthy. The fitness center is a sleek, two-story building featuring state-of-the-art fitness equipment. Residents even have spectacular views of the lawn and the pool area when they work out. The fitness center is open 24/7, giving residents convenient access to their fitness needs.
For a more tranquil approach to fitness, unwind with some of Cane Island's on-site yoga classes in the tranquil yoga studios. The Fitness Center is a highly popular amenity within the community and is regularly utilized by residents of all ages.
The Best of Everything in Cane Island
From spectacular catering and party venues to resort-style features, Cane Island residents truly have the best of everything regarding community amenities. While so many master-planned communities have fantastic amenities for their residents, Cane Island takes everything a step further, creating a truly unique lifestyle for its residents. With its expansive network of nature trails and outdoor spaces to its swimming pools and fitness center, living in Cane Island combines convenient local amenities with proximity to the amenities in Downtown Houston. The community truly offers the best of both worlds, and residents love living in Cane Island in Katy.
Searching for a home in Cane Island? Call The RealFX Group at (512) 956-7390 to reach out to an experienced local real estate agent and find your Cane Island dream home today.