Santa Rita Ranch Amenities: The Wellness Barn, Ranch House, & More
Posted by Texas Real Estate Source on Monday, October 3, 2022 at 9:03 AM
By Texas Real Estate Source / October 3, 2022
Comment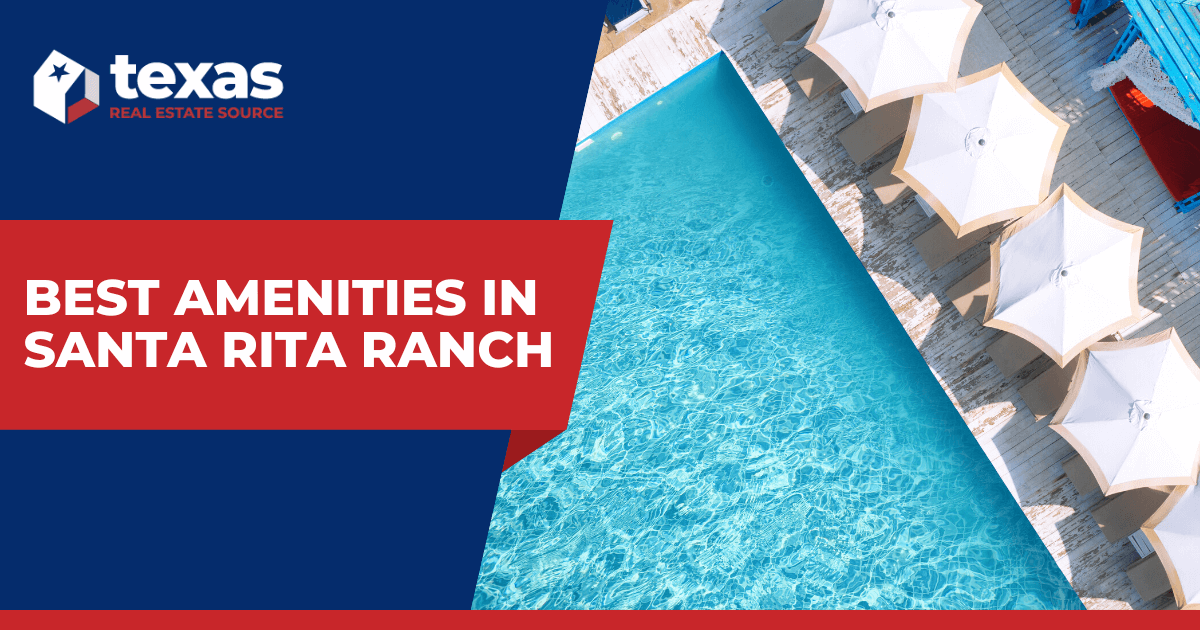 The master-planned community of Santa Rita Ranch sits on more than 3,500 acres of former ranch land in the Greater Austin–Round Rock metropolitan area. Near the small city of Liberty Hill, the development is just over 30 miles north of downtown Austin and only about 10 miles west of the city of Georgetown. This area offers some of the prettiest scenery in the Texas Hill Country.
Santa Rita Ranch's developers expect about 10 different villages and more than 6,000 total homes upon completion. Don't wait for completion, though—you can move to Santa Rita Ranch today and still enjoy world-class comforts that enhance your sense of community and help you connect with nature and neighbors. Let's take a look.
The Ranch House
One of two fully-staffed welcome centers, the Ranch House is a hub for many of the community's resort-style amenities. Located just inside the main entrance off Ronald Reagan Boulevard, the Ranch House is where visitors begin their tour of Santa Rita Ranch. Step inside the well-appointed Great Room, with ample space and seating for various community gatherings. You'll likely be greeted by a community representative happy to show you everything the neighborhood has to offer.
In front of the Ranch House, residents enjoy the Great Lawn. This expansive green space serves as the community's de facto front yard, with plenty of room for live music concerts, outdoor movie nights, yoga classes, picnics, and more. Out back, you'll find the Stargazer Patio, a great spot for hanging out with friends and neighbors and enjoying dinner under the stars. The nearby firepit and lounge area also offer great views of the Hill Country sunset.
The poolside Lookout Deck is the place to be for lounging in the shade and keeping an eye on the kids playing around the Ranch House's next-level swimming pools, splash pads, and waterpark.
Resort-Style Pools
Among the most popular amenities at Santa Rita Ranch are its resort-style swimming pools. The centerpiece of the community's water features is the Ranch House pool complex. Here those living in Santa Rita Ranch have access to a Junior Olympic-size leisure and lap pool with an adjacent kiddie pool and splash park.
The highlight of poolside fun at the Ranch House is its two 18-foot tall water slides, dubbed Big Dip and Lil' Dip. These slides rival the ones found at some public waterparks. One water slide sends swimmers on a fast, straight ride into the splash pool, while the other twists and turns like a corkscrew before launching its riders into the water.
Nearby, residents will find covered cabanas and shaded lounge areas for a respite from the hot Texas sun. Or, if the sunshine is what you're actually looking for, there's a poolside sun deck perfect for catching some rays. Get as wet and as wild as you want, or just enjoy the rest and relaxation opportunities offered by your private vacation resort at the Ranch House. But the fun doesn't stop here. Santa Rita Ranch's newest swimming pool and hangout spot can be found over at The Hub at The Green.
Wellness Barn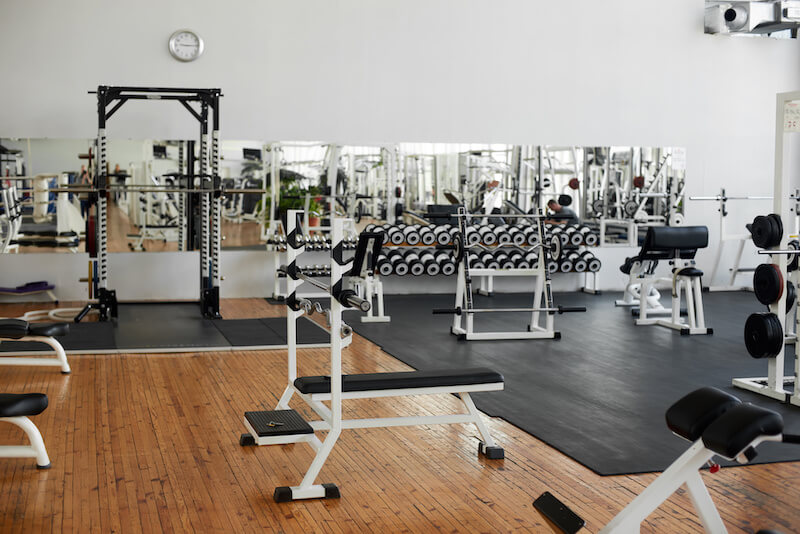 Next to the Ranch House, residents have round-the-clock access to the Wellness Barn, Santa Rita Ranch's state-of-the-art workout facility. It might look like a country hay barn outside, but rest assured this place is on par with fitness centers at many of the finest resorts. The Wellness Barn here at Santa Rita Ranch offers everything residents need to stay in shape.
Inside, residents can take advantage of two different spaces, defined as the Strength and Motion studios. The Wellness Barn's Strength Studio offers an expert selection of weight training gear, treadmills, and cardio stations, while the adjacent Motion Studio focuses on flexibility with spinning bikes, exercise balls, and stretching equipment.
Full-length windows allow lots of natural light, and the space is perfect for on-demand training, exercise classes, and anything else the on-site "Director of Fun" might dream up. However, health and fitness opportunities at Santa Rita Ranch extend far beyond the Wellness Barn. There's plenty to keep folks busy outdoors, as well.
The Green
The Green is the community's premier playground park, featuring a rope tower, obstacle course, and lots of other places for kids to run, jump, climb, and swing. Feel free to challenge your neighbors to a friendly game of hoops on the basketball courts or break a sweat getting a workout at the unique Fitness Zone area. There's no shame either in spending a leisurely day hanging out with friends and family on the expansive Green Lawn.
This wide-open greenspace also provides a community gathering spot tailor-made for live music concerts, outdoor movie nights, and other neighborhood events. Shaded canopies and a covered pavilion help keep things cool when the sun gets too hot. And, when stomachs start to growl, it's time to head over to the nearby food trucks for some of the area's best and most eclectic eats.
Another favorite spot at The Green is the splash zone, where the kids spend their afternoons cooling off in a variety of water features and spray toys. Even more poolside entertainment can be found at The Hub at The Green, with yet another amazing swimming pool and related amenities.
The Hub
The Hub at The Green is another of Santa Rita Ranch's top-notch community gathering places and amenity centers. Inside, you'll find the spacious clubhouse, with lots of comfortable seating, several flat-screen TVs, and a fully-equipped catering kitchen complete with a gas stove, refrigerator, and ice machine. There's also a coffee bar and a conference room just in case some work breaks out.
Everything anyone needs for dinner with friends and neighbors or a quick company meeting is here in the clubhouse. When you're done inside, a floor-to-ceiling wall of sliding doors opens up to the outdoor patio.
Here you'll find another gorgeous community swimming pool surrounded by shaded seating and sun loungers. Several private poolside cabanas are also available at Happy's Hangout for residents looking to make a full day of it. There's even a sand volleyball court close by for anyone needing an excuse to break a sweat.
The grilling and chilling crowd will absolutely fall in love with the BBQ Barn here at The Hub. This space features an outdoor kitchen area complete with a couple of stainless steel gas grills perfect for firing up your burgers and brats. Plenty of tables, outdoor seating, and bistro lights help keep the party going all night long.
Parks, Trails, & Green Spaces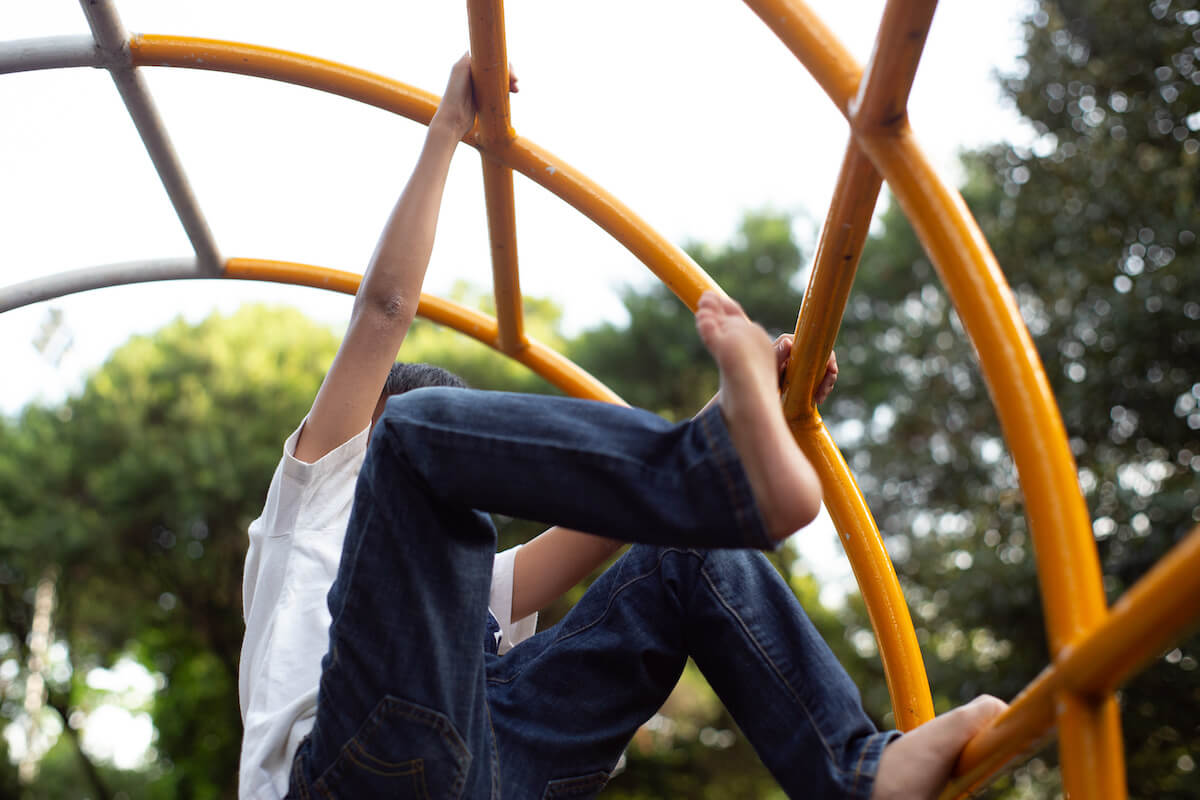 Miles of hiking trails and several acres of parks and green space are located in Santa Rita Ranch. Popular nature trails are also found nearby along the San Gabriel River and Lake Georgetown.
In the neighborhood, residents can enjoy a leisurely one-mile stroll on the scenic Ranch House Trail. Mountain bikes are welcome here as well. Elsewhere, a few small lakes within the community provide local anglers with plenty of catch-and-release fishing opportunities.
Several different parks are scattered throughout Santa Rita Ranch. With its multiple slides, jungle gym, and climbing wall, Sister Park is a favorite spot for keeping the kiddos entertained all afternoon, while the nearby Farm House pocket park is perfect for playtime, anytime.
One particularly romantic spot is Marriage Park, nestled among the big beautiful oak trees in the area. This well-manicured park is the perfect place to take a moonlit walk, propose to your loved one, or simply sneak a kiss.
Pet lovers in Santa Rita Ranch will be happy to learn that the community also features a fenced area where pooches come to play. The Dog Park provides off-leash dogs the chance to enjoy tail-wagging amenities designed especially for them, including an obstacle course, watering station, and plenty of shaded rest areas.
Santa Rita Ranch, Your Staycation Destination
Picture yourself lounging by the leisure pool or making a big splash at the world-class waterpark. Imagine acres of green space, miles of nature trails, and an abundance of parks and playgrounds. How about a resort-quality fitness center, sports courts, and clubhouses? That's starting to sound like a pretty good vacation.
Amenities like these are part of everyday life for residents of Santa Rita Ranch. Everything you need for living a fun, active lifestyle is right here, less than an hour from the city of Austin—there's really no surprise that it's lauded as one of the best master-planned communities near Austin. There's no need to make big holiday travel plans when the perfect staycation destination is right here in your own backyard.
Is Santa Rita Ranch the next place you'll call home? Call The RealFX Group at (512) 956-7390 to contact an experienced local real estate agent and let us help you discover your new home in Santa Rita Ranch today.