Shadow Creek Ranch Amenities: Diamond Bay Water Park + 150 Acres of Rec Space
Posted by Texas Real Estate Source on Thursday, September 22, 2022 at 9:21 AM
By Texas Real Estate Source / September 22, 2022
Comment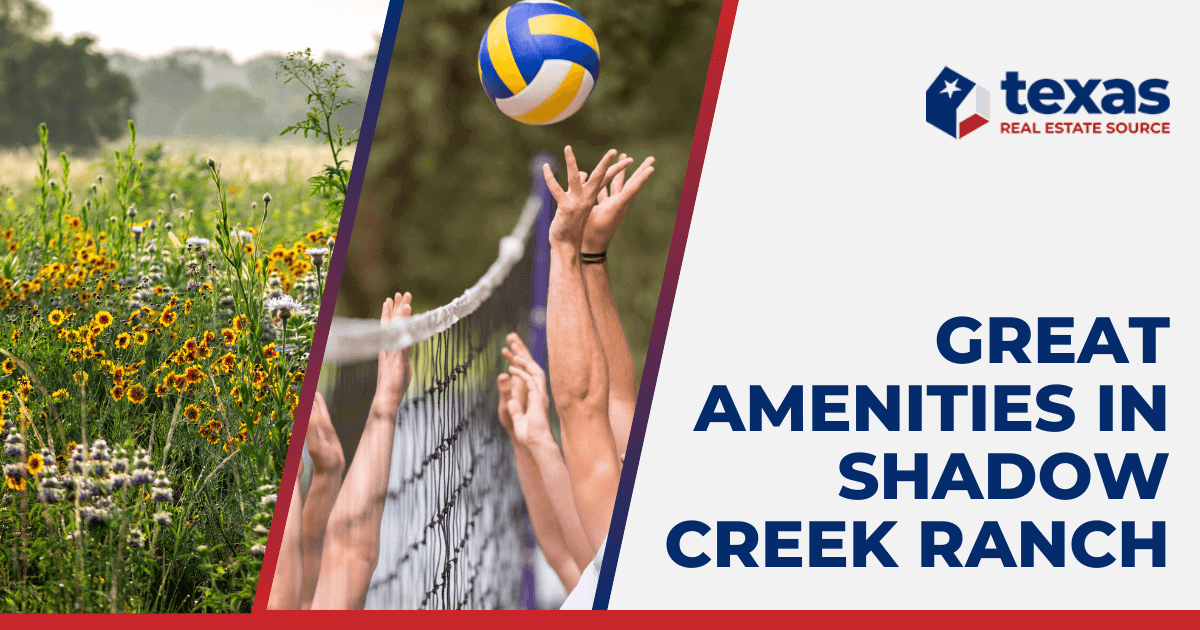 Shadow Creek Ranch in the city of Pearland is a beautiful planned community. With luxury homes, townhomes, and more, its amenities range from water parks to recreation centers. It also offers easy access to a sports complex and plenty of green space when you need a breath of fresh air. It's no wonder why so many residents love living in Shadow Creek Ranch.
The community is only a short drive from various entertainment venues, businesses, the city of Houston, and shopping destinations. However, what makes it stand out are the miles of hiking and biking trails, pools, parks, and beautiful views that are sure to attract anyone's eyes and make them wonder what living here would be like.
Shadow Creek Ranch Sports Complex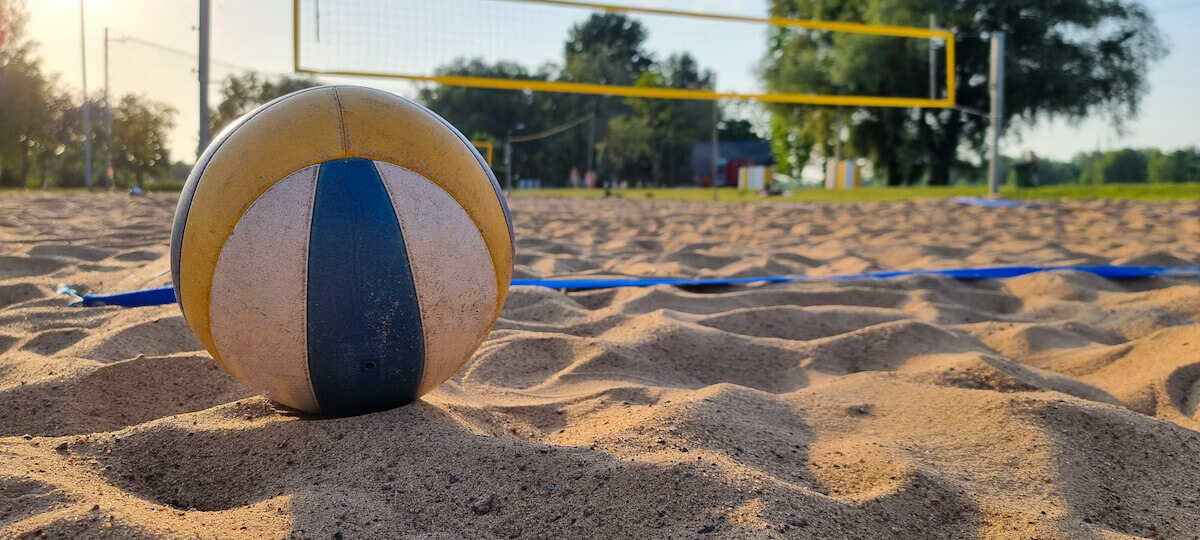 The Shadow Creek Ranch Sports Complex is in the community's northeast section and includes 65 acres for athletes and others who enjoy athletic activities. Shadow Creek Ranch's developers donated 128 acres to the city to provide a regional sports park.
A covered pavilion, paved walking paths, a playground, a turf field, several volleyball courts, and lighted baseball and softball fields cover the complex's many acres. Additionally, there's an amphitheater and concessions for events. The location was designed to host national, state, and regional athletic tournaments and contests. It is large enough to host several of them at once!
This park is open from dawn until 10 p.m. There is no cost to enter. Enjoy a picnic in the covered area, take kids to the playground, or walk along the trails and enjoy magnificent views.
Diamond Bay Water Park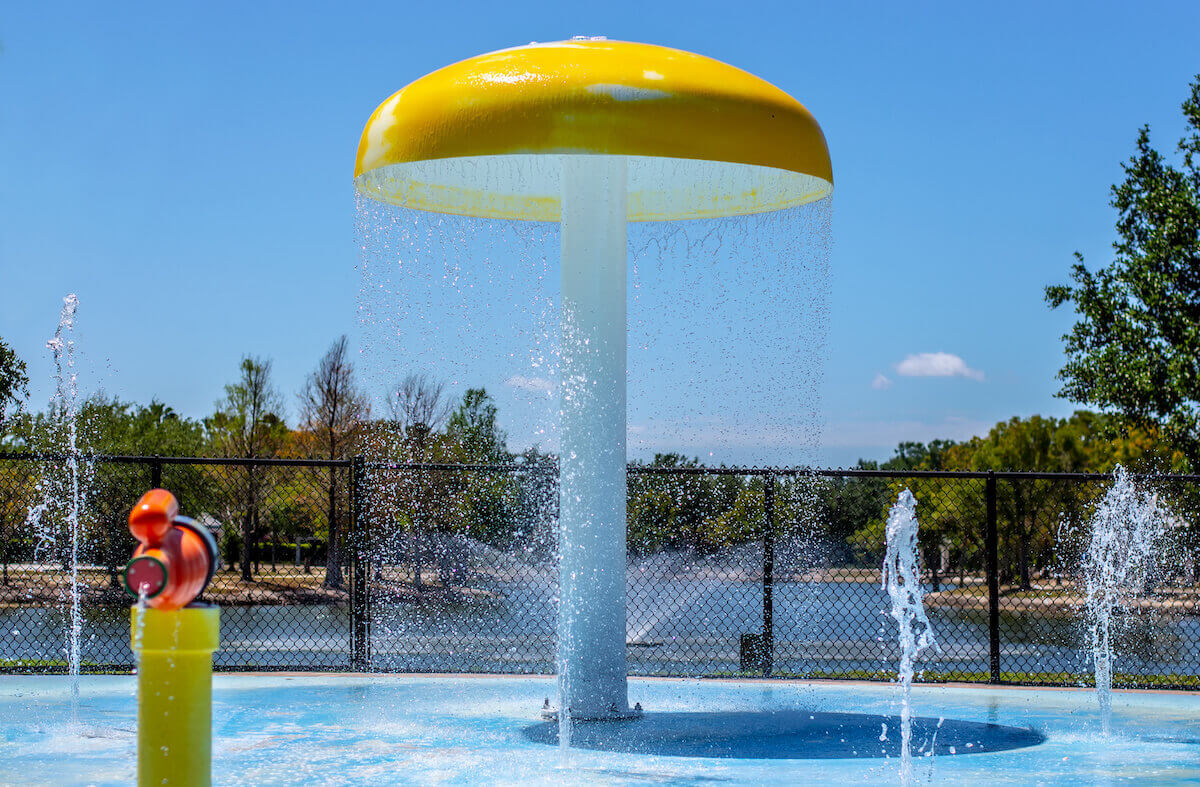 Another excellent amenity at Shadow Creek Ranch is Diamond Bay Water Park. All Shadow Creek Ranch homeowners and their guests can visit the water park for free.
In addition to providing a great way to cool off, this water park also offers other attractions, including a sand volleyball court, playground area, and barbecue facilities. The space's main centerpiece is a colorful pool. You'll also find a toddler pool, a water-play structure, and a tower with two twisting slides.
Emerald Bay Recreation Center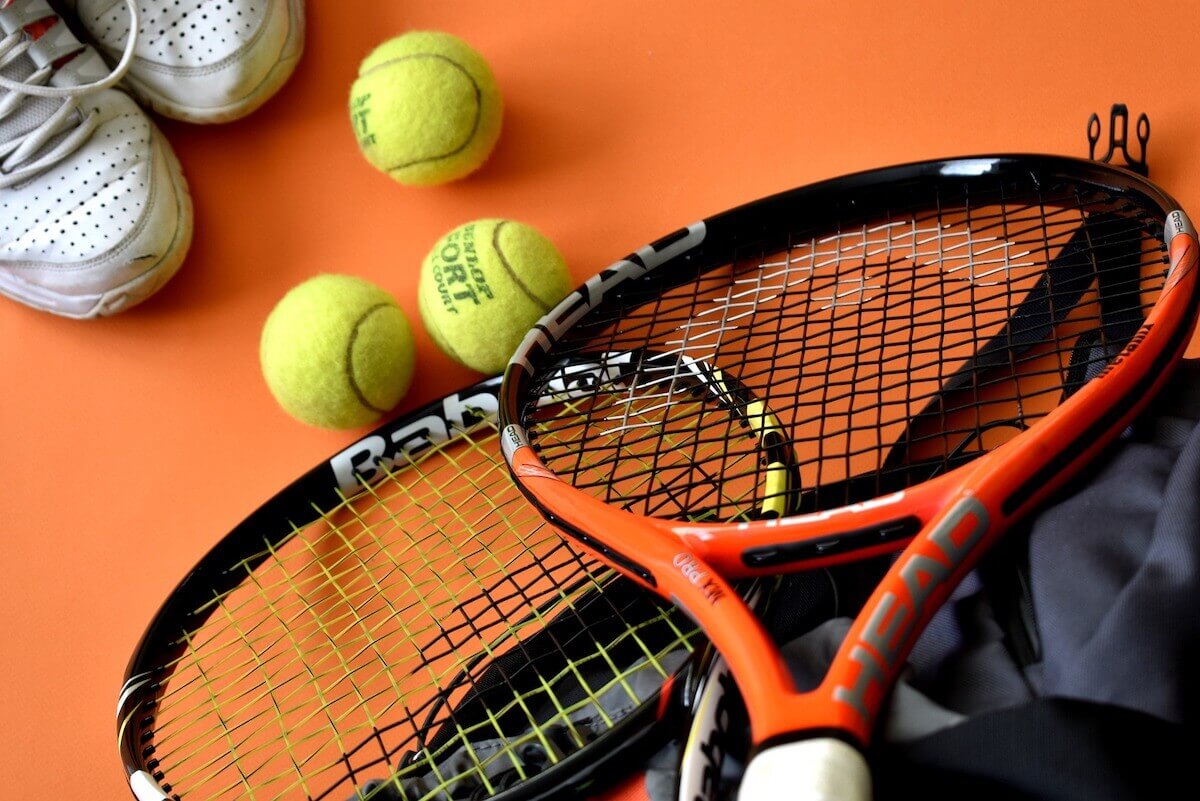 Like the water park, only homeowners and their guests can visit the Emerald Bay Recreation Center. Drive west on Emerald Bay Drive until you reach Clear Lake Loop, and the recreation center awaits.
Emerald Bay offers two tennis courts and a lap pool for everyday fun and exercise. The clubhouse's primary room is ideal for events and parties, while the picnic areas offer a playground and barbecue facilities for entertaining. Spend time inside, outside, or both to enjoy sports, fresh air, and much more.
Reflection Bay Recreation Center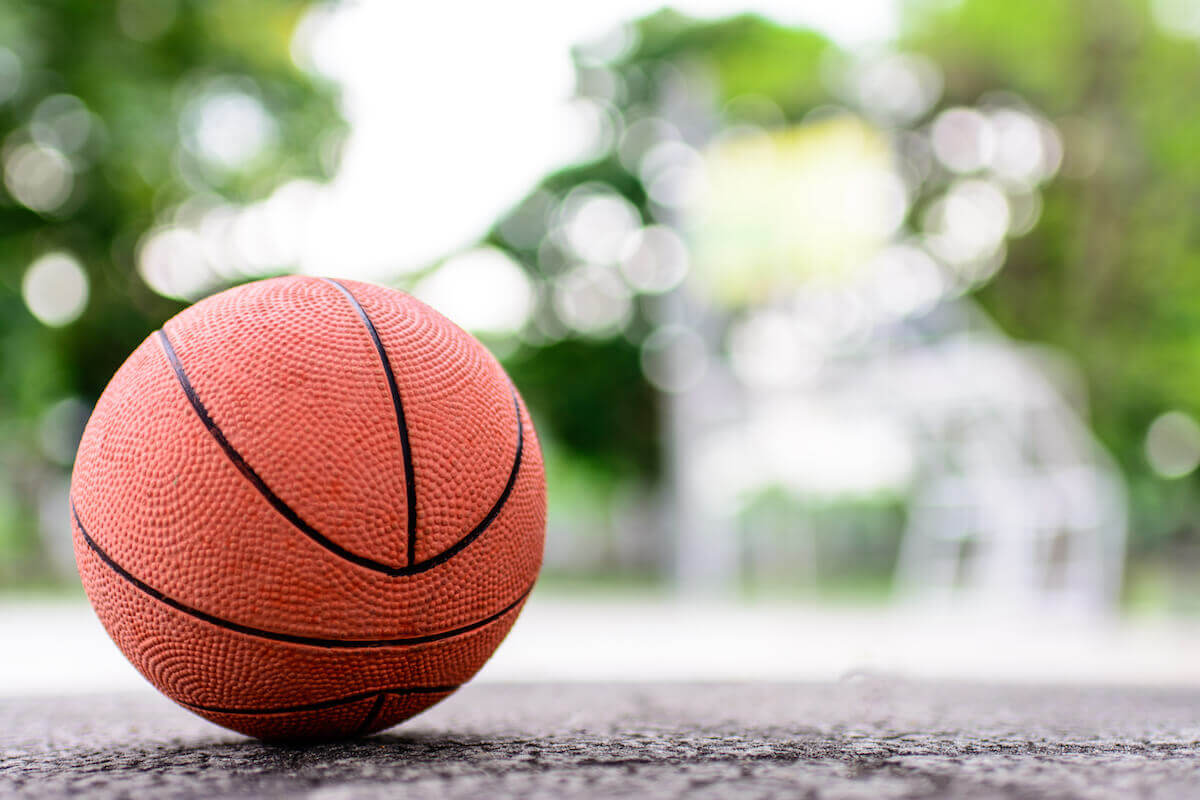 Also located on Clear Lake Loop is the Reflection Bay Recreation Center. Hop onto Halfmoon Bay Drive and go north until the street ends. The rec center is across the street and is open to Shadow Creek Ranch residents and their guests.
This private rec center offers a range of activities on land and in the water. Check out the two sand volleyball courts, horseshoe pit, basketball courts, and a spot for fun picnics. Or jump in the water at the diving well, lap pool, or toddler pool—one is sure to be a hit for everyone in your group.
Biscayne Bay Recreation Center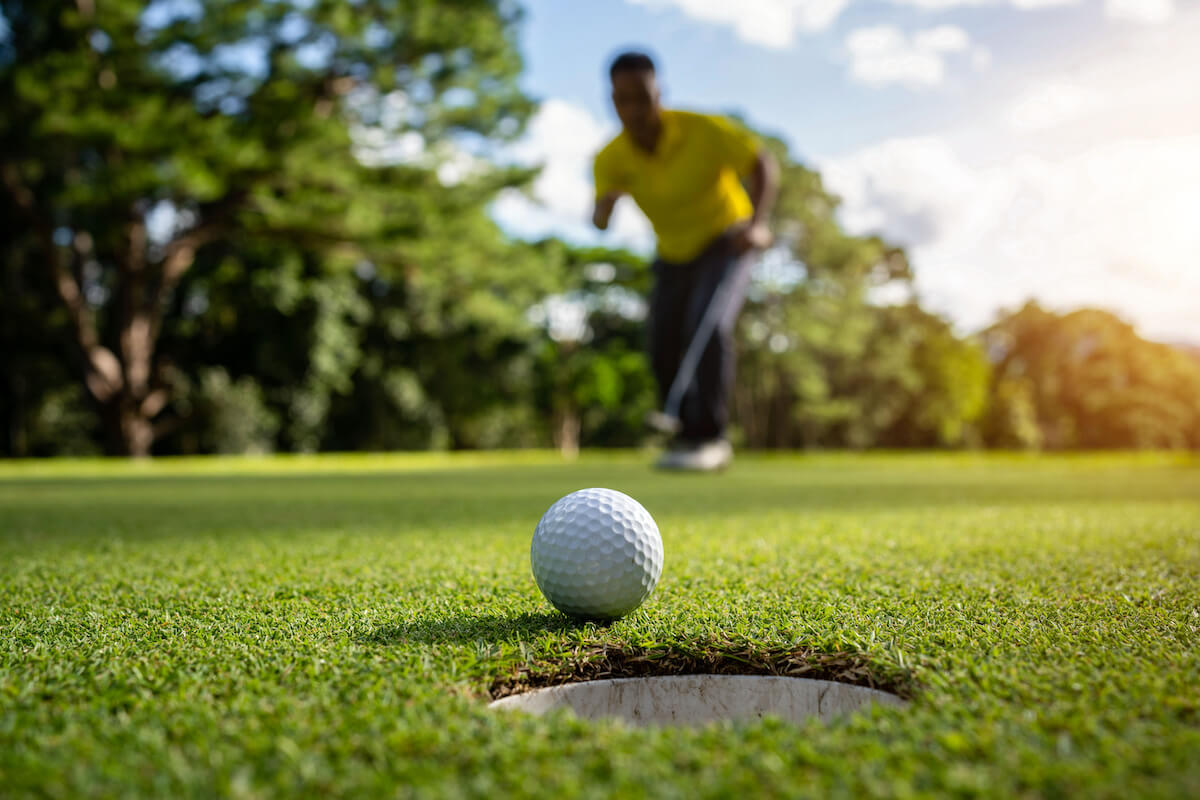 Biscayne Bay Recreation Center is the final of three rec centers in Shadow Creek Ranch. To get here, drive south on Biscayne Bay Drive until the road ends. Cross the street to visit the center. As with the others, this area is available only to homeowners and their guests.
Some unique features at this location include a resort pool area with two-lane lap pools, a wading pool, and a splash pad. You'll also find fun things to do on land. Play a game on the sand volleyball court, enjoy the putting green, or spend time at the playground.
Trails, Green Space, & Lakes

Shadow Creek Ranch has many options when you're ready to take in the great outdoors. The community has 18 lakes, each with a female name, like Sarah, Amber, Jasmine, or Quintessa.
Residents can visit all the lakes for free, with waterfront homes providing the easiest access. The community maintains these pristine lakes, giving the neighborhood an attractive, peaceful backdrop to the town square and Shadow Creek Ranch homes.
You'll find 22 miles of trails in the community, including biking and hiking paths and pedestrian greenbelts. Choose one and take in the views as you enjoy the natural beauty.
With over 700 acres of open space and parks, enjoy playgrounds, picnics, or just relaxing outdoors. These green spaces are lush and beautiful, offering a great way to unwind in the sun and nature around you.
Enjoy Shadow Creek Ranch's Fantastic Amenities
As you can see, Shadow Creek Ranch has many gorgeous amenities to explore. Across the 3,500 acres of the community, there are 300 acres of lakes, several recreational centers, tons of trails, and an assortment of parks. You'll find it all here, no matter what kind of experience you're looking for.
Shadow Creek Ranch's amenities make it one of the best master-planned communities near Houston. It's only about 15 miles from the central business district and has access to the Galleria, Greenway Plaza, Hobby Airport, and other essential locations. Enjoy a community offering convenience and entertainment when living at Shadow Creek Ranch.
Is Shadow Creek Ranch the right community for you? Call The RealFX Group at (512) 956-7390 to contact an experienced local real estate agent who can help you find the perfect home for sale in Shadow Creek Ranch.