Pecan Square Northlake Amenities: Parks, Smart Tech & Lifestyle Program
Posted by Texas Real Estate Source on Tuesday, November 1, 2022 at 2:42:39 PM
By Texas Real Estate Source / November 1, 2022
Comment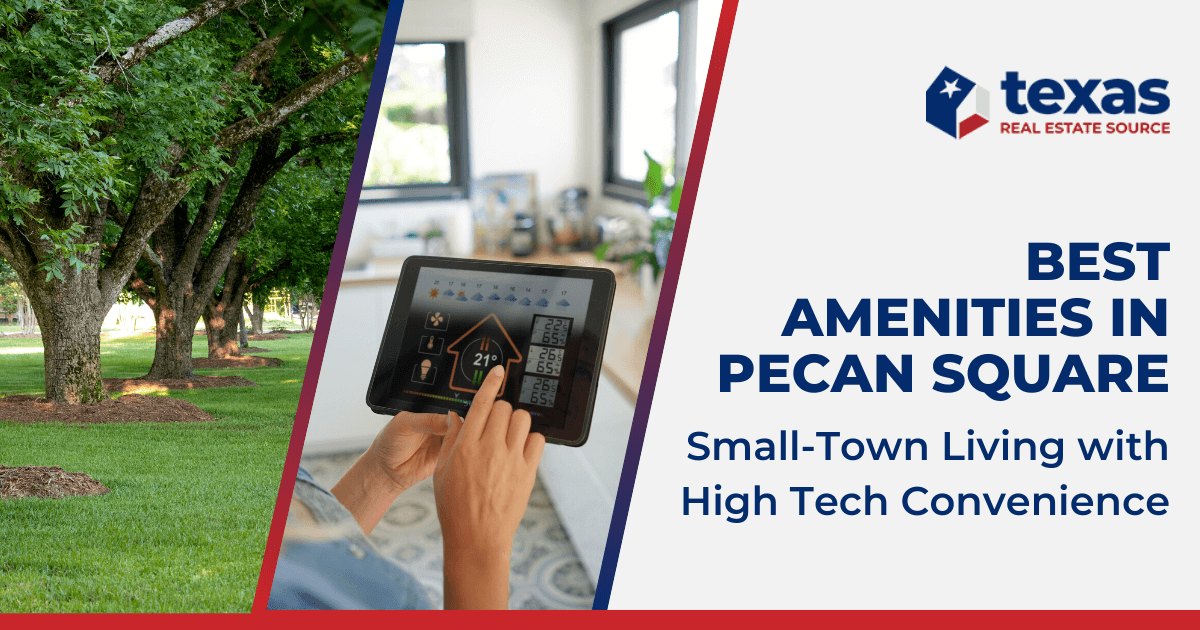 Are you searching for the perfect small-town feel with access to modern luxury? The Pecan Square community has changed the game when it comes to modernizing the small-town vibe. Built on Texas prairie land, this community is your retreat to open skies and fresh air. Homebuyers looking near the town of Northlake don't have to look far to find everything they have ever wanted in a community.
As the winner of the Dallas Builders Association 2021 Master-Planned Community of the Year and the 2021 People's Choice Community of the Year, Pecan Square is drawing some well-deserved attention. Its noteworthy amenities and impressive smart-home technology are a small part of the community wow factor. Each amenity is well-designed and created to promote a tight-knit community filled with something for everyone.
Pecan Square welcomes you to your future with luxury homes and superb amenities in Denton County.
Small-Town Feel with High-Tech Smart Home Amenities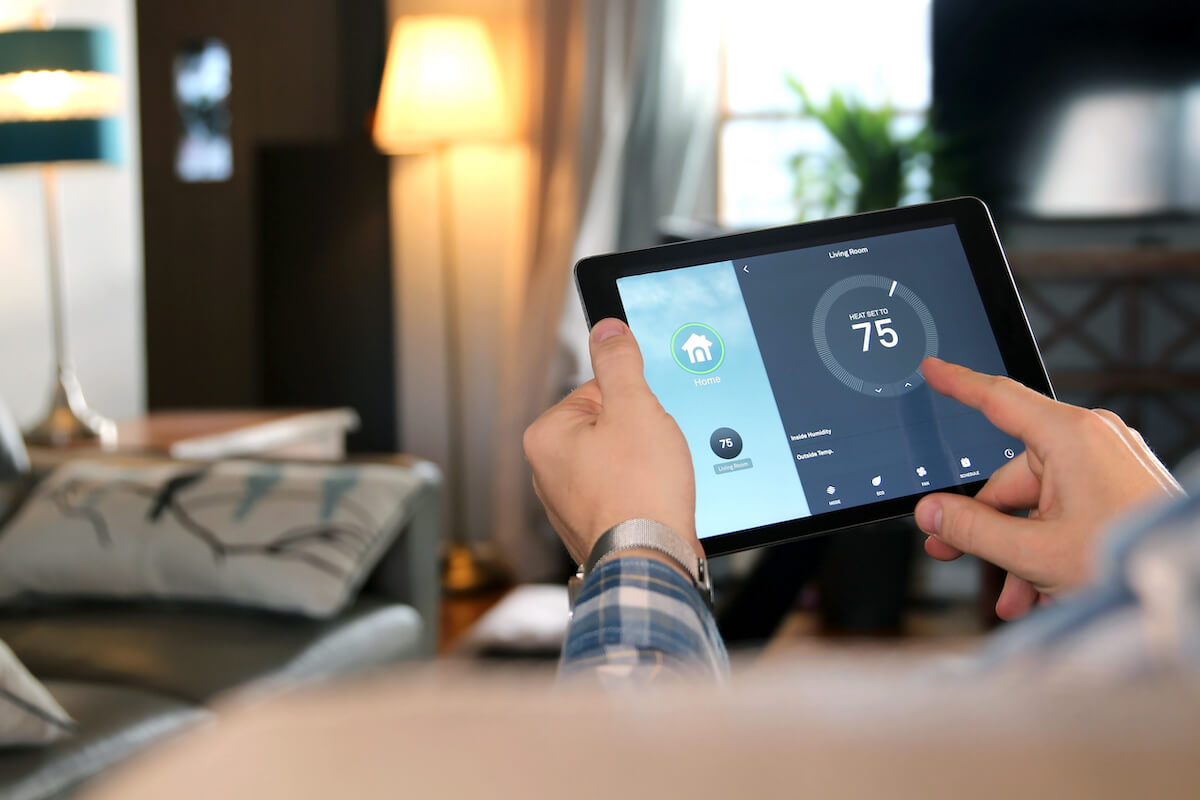 Modern technology meets quaint charm at Pecan Square. Your new luxury home features smart home amenities to live your life with ease. Forget needing to make a grocery list or wondering who is at the front door! Each home in Pecan Square features an Amazon Echo Show and Ring Video Doorbell run on a half-gig (or even a full gig) of internet for full home WiFi coverage. The Echo Show acts as the perfect digital assistant, there when you want it and easy to switch off or into privacy mode when you don't. With a full list of tech instructions and tips and tricks at move-in, everyone can live life smoothly at Pecan Square.
Pecan Square also offers a lifestyle app that gives residents full access to the event calendar and venue reservations right from their phones. These features not only allow you to live life more simply but help to keep you engaged in the community. You never have to wonder what's happening down the street or if your favorite hang-out spot is up for grabs. You can easily join in on the Texas Two Step lessons or Sushi making night. The small-town feeling is an embraced way of life for Texans. When you buy a home for sale in Pecan Square, you can experience the joys of a small-town atmosphere paired with the luxury of the most advanced modern technology.
Pecan Square HOA's Award-Winning Lifestyle Program
If you're ready to experience that small-town Texas living at its finest, Pecan Square is the place to go. The Lifestyle Program offers countless events and programs to meet your neighbors and develop relationships within the community.
Are you competitive and love to participate in sports? There are 13 different sports clubs at Pecan Square including pickleball, golf, and billiards. If reading is more your speed, no problem—Pecan Square also has a Book Club where you can find your people. The community also offers a Teen Council, Silver Linings Club (50+), Cigar and Spirits Club, Veterans of Pecan Square, and so much more. No matter your stage of life, there is a place for you in the Pecan Square community.
The Lifestyle Program also features several Annual Festivals including the Puh-Kahn Festival, Tree Lighting, 4th of July Freedom Fest, and Market on The Square. No matter what your interests are, there is a fun way for everyone to engage with others living in Pecan Square.
The Pecan Square HOA dues that enable the program range from $2,100–$5,060 based on lot size. With homes ranging from the $400s to the $800s, there is something for almost any budget.
The award-winning program is built with you in mind. At Pecan Square, you have every opportunity to experience life to its fullest.
The Greeting House at Pecan Square

The Greeting House is your home to connect everything that makes Pecan Square more than just a place to live. This area offers a co-working space and a work room to keep your work-from-home days productive and close to your front door. The speedy internet and friendly work environment are perfect for when you need to get out of the house. This spot is also a convenient go-to for quick and easy food options at Jack's Snacks, providing bottled drinks and snack packs while you work or play.
The Greeting House also provides a post and parcel center. No need to stare at your Ring doorbell camera all day or stay home to catch your package; you'll be notified that there's a delivery waiting for you in a secure locker at the hub.
The support staff is an integral part of what puts Pecan Square a head above the rest when it comes to master-planned communities near Dallas. The in-house home automation professional is available to help with all of your technical needs. The Greeting House also hosts the HOA manager, community host, and Lifestyle Manager. Each work to ensure that Pecan Square lives up to its award-winning name.
The Greeting House is a notable luxury amenity that helps to turn the homes in Pecan Square from physical buildings into a small-town community.
Jackson Hall at Pecan Square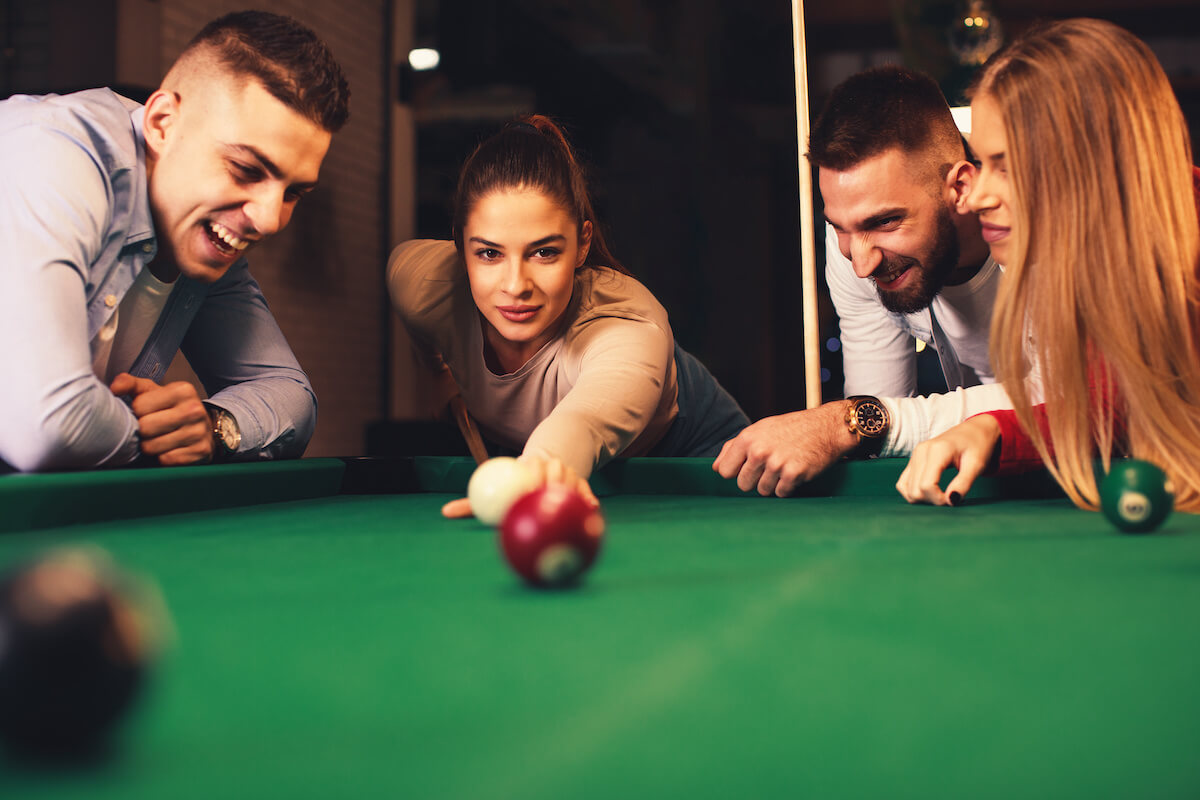 Jackson Hall acts as the hub for residents to meet for events or a plunge in one of the resort-style pools. There is nothing like refreshing cool water and ice-cold sweet tea on a Texas summer day.
Looking for a place to play indoors? Jackson Hall's massive game room includes tabletop games, foosball, shuffleboard, and the other kind of pool. The Hall also features a state-of-the-art fitness center to fulfill all your indoor workout needs. From cardio equipment to freehand weights, the fitness center has it all. Classrooms, event spaces, and even a catering kitchen in the rest of the building host a variety of fun activities, so be sure to check out the calendar to discover what's available each day.
The Arena at Pecan Square
The Arena is another spectacular space for residents of Pecan Square. The Arena pavilion is 22,000 square feet of covered area that's built for good times and memory making. From live music to special events to covered sports courts, The Arena offers residents a front-row seat to all the action. Watch the game on the large-screen TVs at the kitchen and serving bar, play basketball or pickleball no matter the weather, or rock out on the stage. Pecan Square never met a boring Saturday night, and as a resident, you won't either.
Neighborhood Parks & Dog Park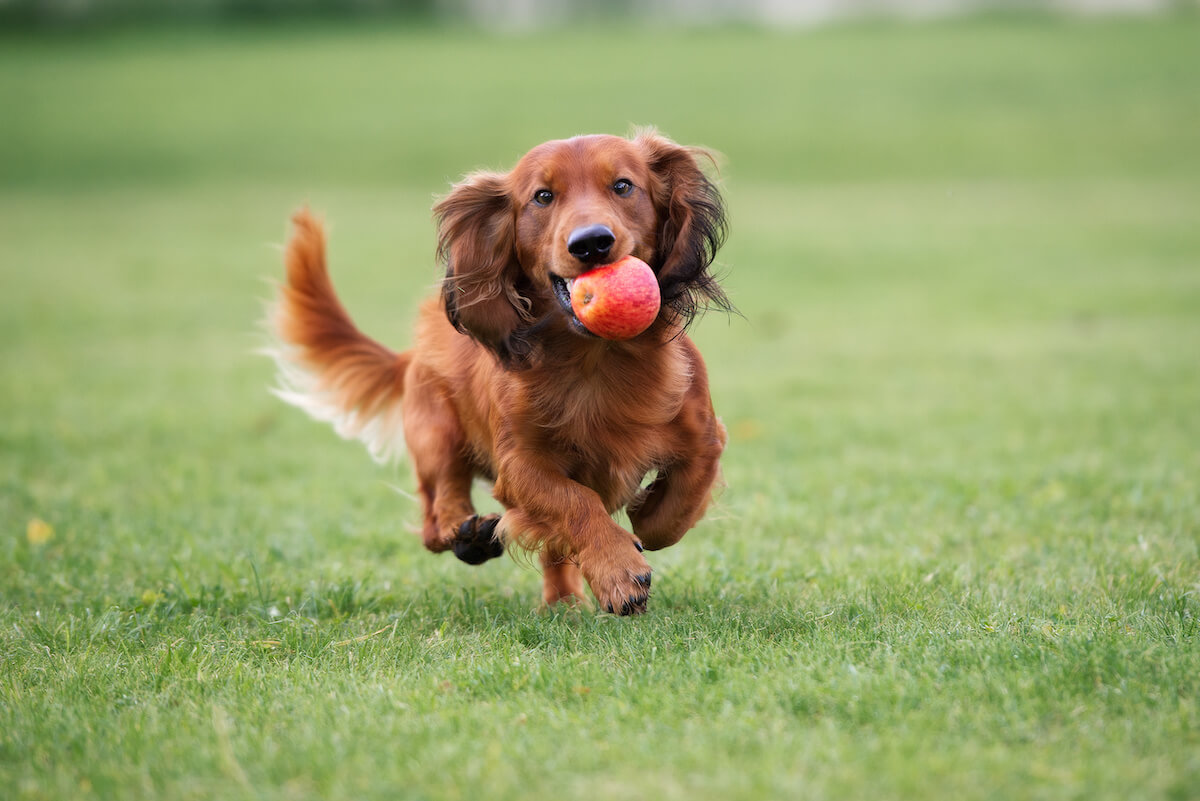 Pecan Square has no shortage of room to roam. The neighborhood is filled with gorgeous open green spaces. Check out Pioneer Park for yard games, outdoor grills, a pizza oven, and a playground for the kids. Meet at The Lawn for a morning yoga session or a family picnic. There are hours of fun waiting just outside your front door.
How about a special place for your favorite pup? Pecan Square has that, too. The Barking lot is a first-rate dog park that includes a shaded structure and separate enclosed areas for both big dogs and small dogs. These open-air hot spots are a wonderful way to get a little sunshine and hang out with your neighbors.
Pecan Square: The Texas Community for You
The fantastic amenities and small-town feel of the Pecan Square community are everything homebuyers could dream of. This award-winning community truly has it all. From a state-of-the-art fitness center to lifestyle programming and everything in between, you can experience a myriad of opportunities and entertainment.
A new construction home for sale in Pecan Square is much more than just a house. It's a glowing opportunity to get the best of both the iconic small-town Texas atmosphere and the modern convenience of high-tech city living.
Ready to start looking for your new home in Pecan Square? Call The RealFX Group at (512) 956-7390 to contact an experienced local real estate agent and let us help you find the perfect home for sale in Pecan Square today.