Stratford Pointe Amenities: 4 Reasons to Love Living in Stratford Pointe
Posted by Texas Real Estate Source on Tuesday, February 14, 2023 at 5:11:55 PM
By Texas Real Estate Source / February 14, 2023
Comment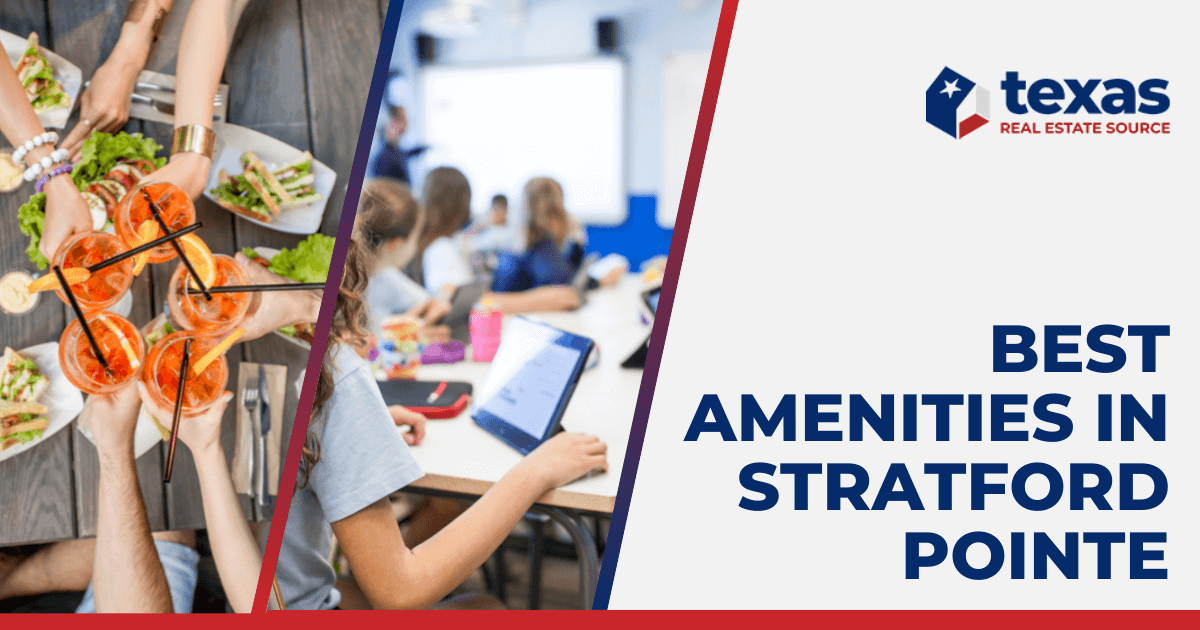 Stratford Pointe is one of Lubbock's best neighborhoods, featuring all the conveniences and amenities you could hope for. Located in a vibrant and booming section of Lubbock, homes for sale in Stratford Pointe are within walking distance from Lubbock-Cooper schools and offer countless activities and shopping. Whether you prefer a night out at one of the many restaurants nearby or an afternoon at the golf range with friends, Stratford Pointe is certain to be a place to thrive and grow with friends and neighbors.
Walking Distance to Central Elementary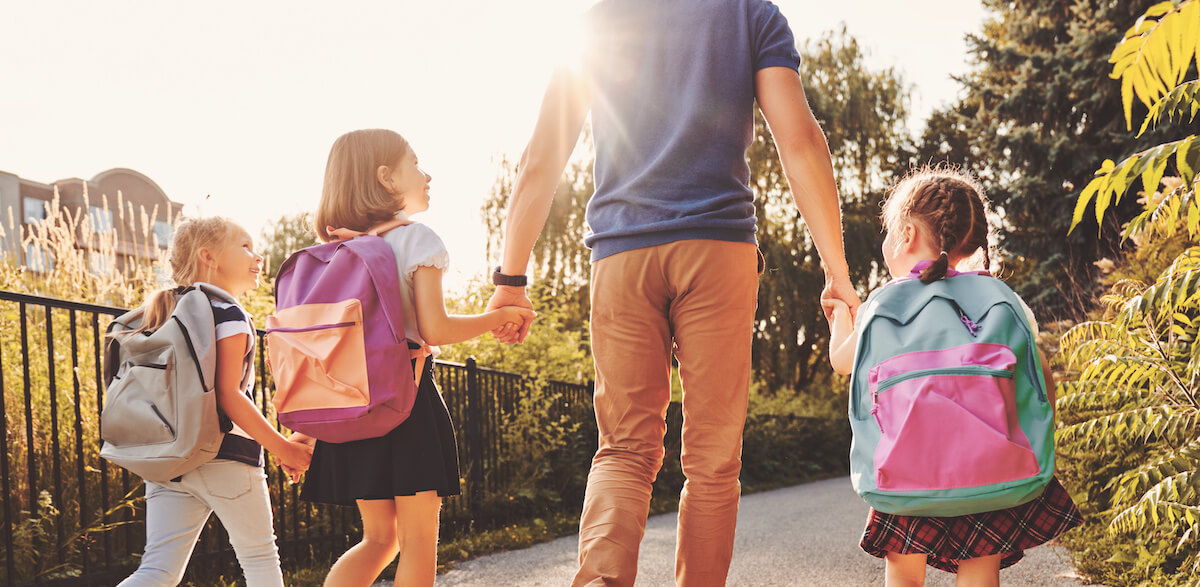 Stratford Pointe is one of the newest subdivisions in one of Lubbock's most rapidly growing areas. Lubbock-Cooper Independent School District has seen explosive growth over the past 15 years, adding multiple new schools to keep pace with the number of new residents.
Stratford Pointe is conveniently located within walking distance of Cooper Central Elementary, just across Quaker Avenue from the school. With an average enrollment of over 800 students, Cooper Central offers children the opportunity to experience students, community members, households, and educators interacting creatively with technology. Cooper Central cultivates a learning environment where each student has highly qualified teachers and an iPad to access a variety of resources.
Children living in Stratford Pointe will continue their education at Lubbock-Cooper Middle School, which is a short drive up the road. Lubbock-Cooper Liberty High is just a five-minute drive away from home on Quaker Avenue.
Outdoor Activities Nearby for All Ages & Interests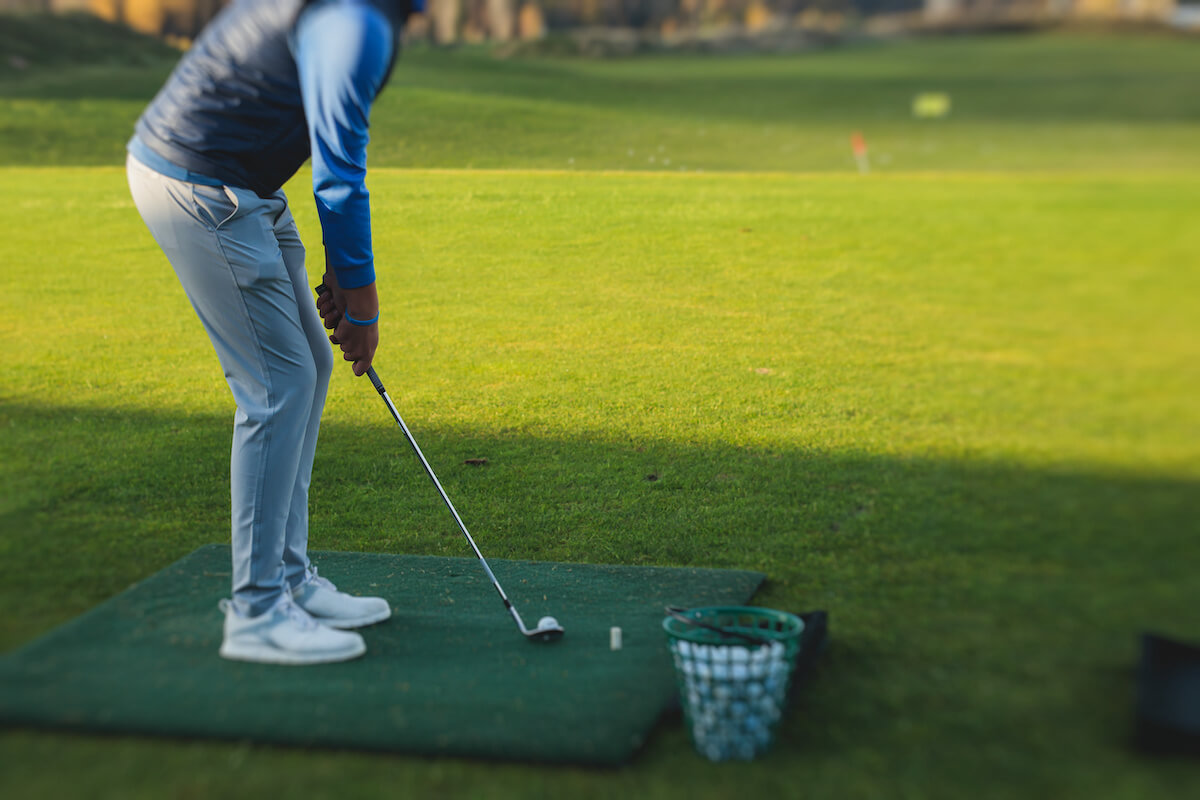 Located in the southernmost portion of the city of Lubbock, Stratford Pointe offers access to many of Lubbock's newest and most exciting activities. With numerous parks, golf courses, and sports fields, finding activities to suit your lifestyle is easy in Stratford Pointe.
For those that like a little adventure in their lives, places like the South Plains Archery Club and Lubbock Shooting Complex are located nearby. If a night of adrenaline-pumping fun is what you crave, Stratford Pointe is only a few minutes away from the West Texas Raceway.
If you're looking for a relaxing date night spot or just want to enjoy some time with your friends, The Range is the perfect spot. Grab some of their delicious food and a bucket of beer and head out under the stars and spotlights that illuminate the massive driving range.
Just around the corner from Stratford Pointe is the first country club to be added to the Lubbock golfing scene in decades. Red Feather Golf Course promises to be one of the star links courses in Texas, featuring deep bunkers, open fairways, and plush greens. A members-only course, Red Feather features a luxurious fine-dining restaurant as well as a resort-style pool and spa.
South Lubbock is also home to multiple equestrian centers, such as Premier Park Equestrian Center, located roughly 5–10 minutes from Stratford Pointe. Premier Park offers lessons, horse boarding, and a state-of-the-art indoor riding arena.
Shopping Centers All Along Quaker Avenue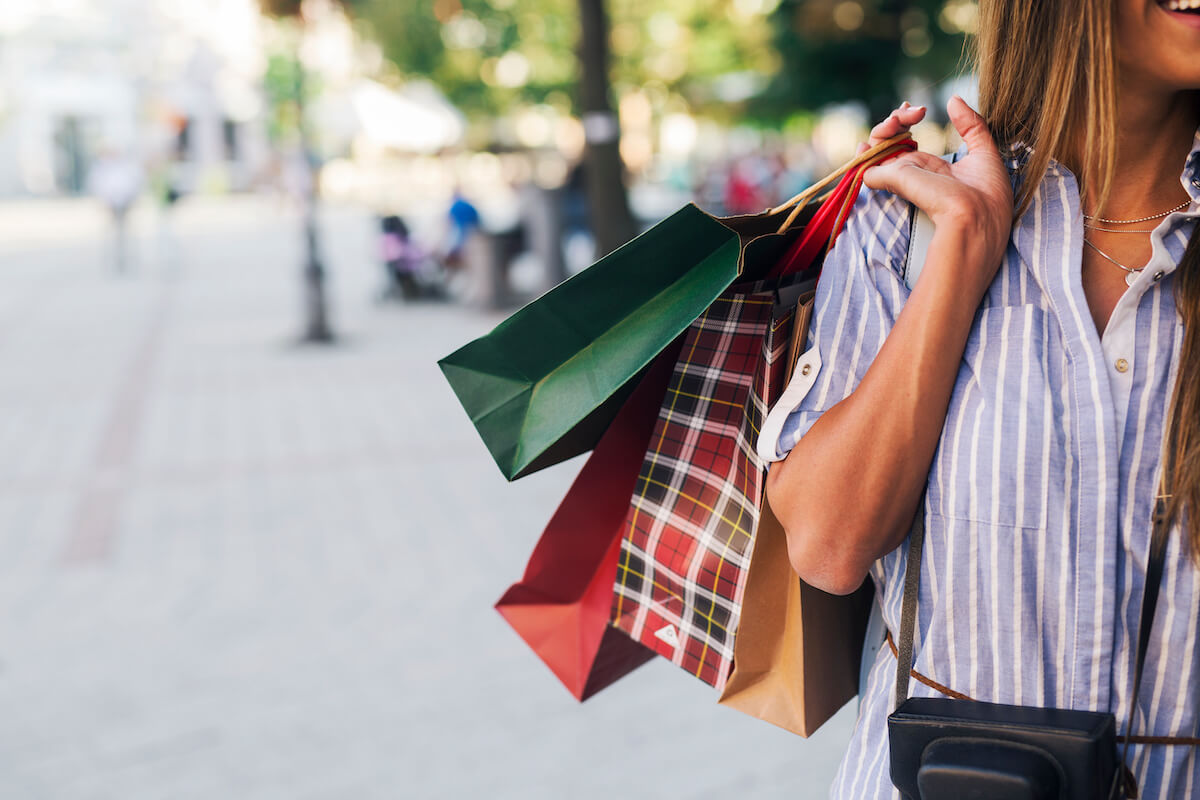 Located at one of the southernmost points of Lubbock, Stratford Pointe has easy and convenient access to all the shopping centers that line Quaker Avenue, from 82nd Street to Loop 88. The rapid growth that Lubbock has experienced in recent years has brought major chains to Quaker Avenue, yet still features small businesses that make Lubbock unique.
With the addition of HEB in the fall of 2020, shopping centers and businesses have exploded around 114th Street and Quaker Avenue, just a few blocks north of Stratford Pointe. This intersection features major outlets such as Walmart and Academy Sports, as well as other popular chains like Starbucks and Chick-fil-A.
If you head just a little further north, you'll reach Kingsgate Shopping Center and The Village Shopping Center located at 82nd Street and Quaker Avenue. Both well-known for their extensive retail stores, they also feature unique local staples like The Mom Lounge and Playspace, Malouf's high-end clothing, and Anderson Bros. Jewelers. Although they put emphasis on local businesses, they still feature plenty of well-known chains such as Lululemon, James Avery, and Francesca's.
Beyond these established shopping centers, the corridor extending from 98th and Quaker to the new Loop 88 is booming with new centers yet to be opened, including the Commons South development. Commons South is a 29-acre development located at the corner of 122nd Street and Quaker Avenue. Commons South will be an outdoor shopping area just blocks away from the Stratford Pointe neighborhood.
Great Restaurants Everywhere You Go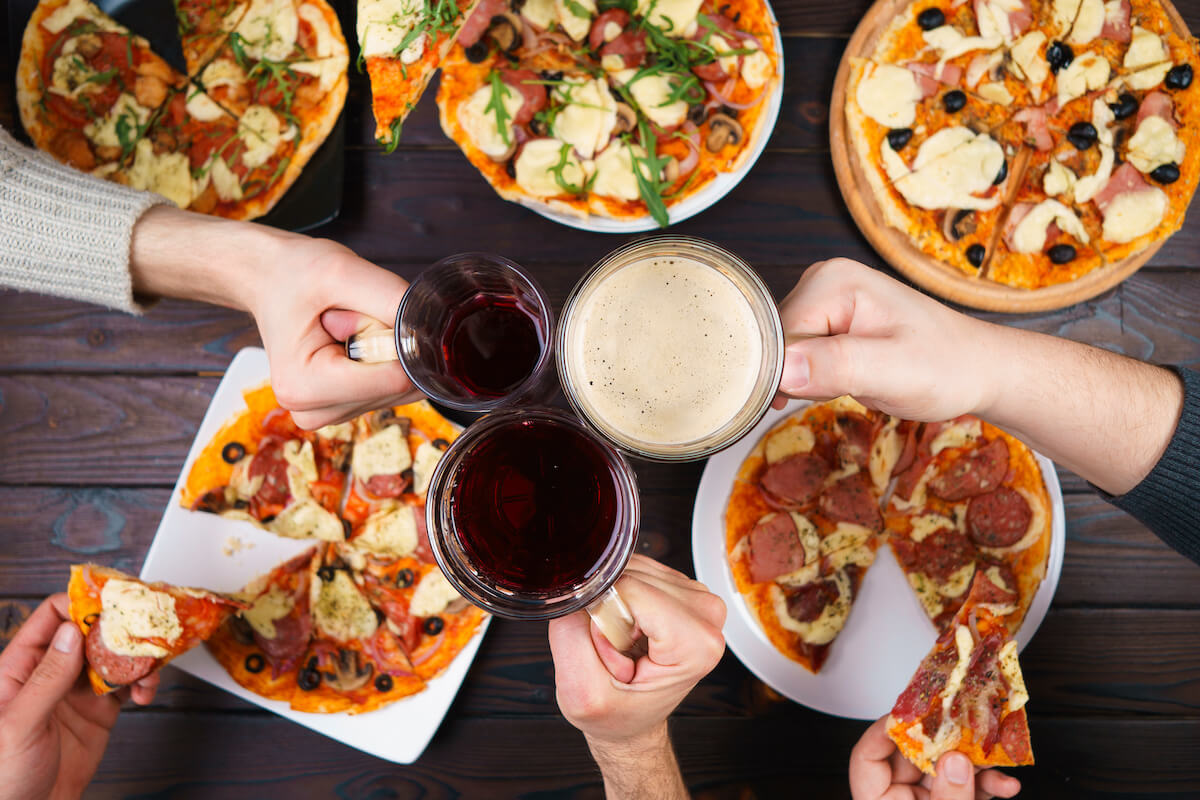 South Lubbock has one of the most concentrated areas in all West Texas for delicious cuisine. Living in Stratford Pointe puts you within minutes of all these eateries. Whether you crave barbeque, pizza, dessert, or a tender steak, these options are right out your back door.
Parry's Pizza is one of the most popular restaurants in South Lubbock. A delicious pizza chain unique to the Southwestern United States, Parry's is the anchor store to the Vintage Retail Plaza at 118th Street and Quaker. They offer New York-style pizza, wings, calzones, and much more, including 72 rotating craft beers on tap, including local and regional favorites.
If a night of fine dining is what you crave, head over to Las Brisas Southwest Steakhouse. One of Lubbock's premier steakhouses, Las Brisas, offers an atmosphere that is as enticing as the food. Dinner and drinks on their patio on a cool West Texas evening is hard to beat. The patio overlooks a pond with a beautiful flowing waterfall to set the perfect mood for an elegant dinner.
Treating yourself to some real Texas barbeque is just a quick drive up the road from Stratford Pointe. True Texas BBQ is located in the HEB grocery store at 114th and Quaker. Head in for Thursday trivia or enjoy a drink with your friends while you watch the game in their extensive dining area.
If your sweet tooth is needing a treat, once again, look no further than 114th and Quaker. Another unique local staple, Whip'd Pies will satisfy any confectionery craving. A creative new spin on a traditional dessert, Whip'd features six different flavors of their 4-inch pies each week. If you don't want to make the short drive from Stratford Pointe, Whip'd even offers an app for quick delivery.
These are just the tip of the iceberg when it comes to restaurants in South Lubbock. There are many more established eateries within 5–10 minutes of Stratford Pointe, as well as the multiple restaurants yet to be opened in the newest business developments on Quaker Avenue and Slide Road.
Convenient Living in a Luxurious Neighborhood
As South Lubbock continues to be one of the fastest-growing areas in West Texas, Stratford Pointe is conveniently located at the epicenter of this growth. From large retail shopping centers to limitless restaurants and exciting outdoor activities, Stratford Pointe is the perfect place to enjoy the comfort and convenience that makes Lubbock a one-of-a-kind place to live.
Ready to discover your next home in Lubbock? Call The RealFX Group at (512) 956-7390 to get in contact with an experienced local real estate agent today and let us help you find your dream home in Lubbock, TX.