4 Best Amenities in Vintage Township Lubbock: Enjoy the Modern Vintage Lifestyle
Posted by Texas Real Estate Source on Wednesday, February 15, 2023 at 4:50:34 PM
By Texas Real Estate Source / February 15, 2023
Comment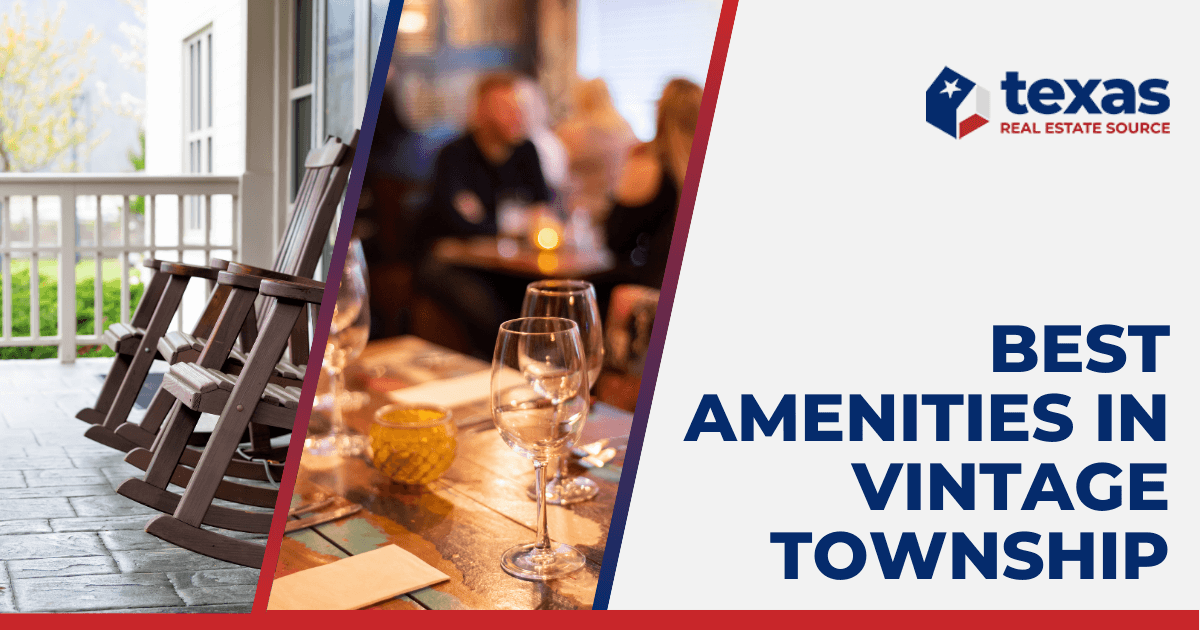 Many homebuyers are flocking to the Southern Plains of West Texas and Lubbock for exciting job opportunities, affordable housing, and the privilege to cheer on the Texas Tech Red Raiders. In response, new construction and master-planned communities in Lubbock have been springing up at a rapid pace. One of the most distinctive new subdivisions is Vintage Township.
Homes in Vintage Township comprise a beautiful community with a unique home style and nostalgic atmosphere, featuring many modern amenities while giving a nod to a slower lifestyle. Let's take a dive into the best amenities in Vintage Township and all the reasons to love this special community.
Neighborhood Parks in Vintage Township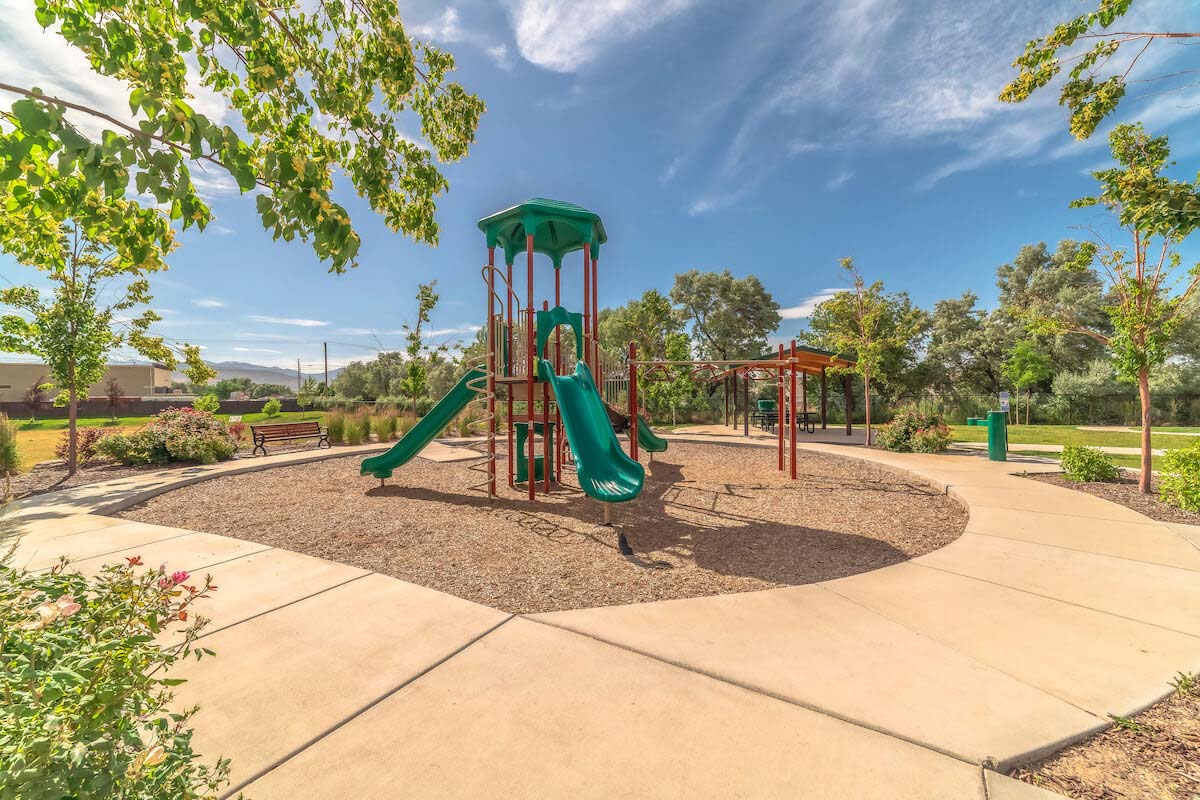 One great perk of living in Vintage Township is its access to outdoor recreation opportunities right outside your door. Take a walk along the tree-lined streets to unwind from a busy day, or visit any of the half-dozen parks scattered among the houses. Whether you like to walk, jog, play basketball, or need a place for your kids to expel some energy, Vintage Township has a park to meet your needs.
Founders Park is the local hotspot for events, exercise, and entertainment. Residents can be found walking their dogs or meeting their neighbors for a nice morning run. Events and activities are planned throughout the year, including musical performances, carriage rides, and a Winter Wonderland with Santa. Founders Park also features a playground and patio area that's fantastic for hosting parties and special events. With pergolas and a fireplace, it can be used to entertain year-round.
The splash pad at Salisbury Park is the perfect place to find reprieve from a warm summer day. This area also offers a playground for even more experiences for kids to enjoy. If you're looking for something a bit less rambunctious, check out the gazebo at Salisbury Park. This picturesque location serves as a piece of southern elegance for residents to sit and enjoy park views all day long.
Residents can also check out the Commons for a pick-up game of basketball. The durable and flexible court is a great place to work on your signature shot and get some exercise.
If you're after a resort-style feel, Vintage Township has those amenities too. The resident swimming pool at Market Park offers the perfect place to lounge with a good book. Make it an all-day event and have lunch under the pergola and evening s'mores by the fire pit. Market Park is a great place to spend your Saturday with neighbors and relax under the sun.
Community members also enjoy hanging out at Garden Courts. With several pavilions and outdoor seating, it's perfect for playing games or having a picnic on the large manicured lawn.
Each of these areas is designed for residents to enjoy recreation and entertainment and spend time with their household and community. These fantastic parks are a big part of why people love Vintage Township.
Multiple Nearby Shopping Centers
Vintage Township also offers an ideal location near multiple shopping centers. With many retail options nearby, you can find just what you're looking for.
Kingsgate Shopping Center offers enough retail options for a whole day of fun. Start your morning with a full-body workout at Pure Barre. Then go to Malouf's and Lululemon for the latest and greatest apparel trends. Grab a quick lunch at Table 82 and then head to The Woodhouse Day Spa for a signature massage and facial or Davidson-Taylor Salon for a cut and color. End the day by grabbing fresh sushi or a sandwich at Sprouts Farmers Market. At Kingsgate, there's always a great way to unwind and do a little retail therapy.
The Vintage Township neighborhood is less than 5 miles from South Plains Mall. With options like Boot Barn, Dillard's, Buckle, Barnes & Noble, and Vans, you can find just about anything. This mall also features every mall shopper's favorite, The Cheesecake Factory.
If you're looking for something a little more basic, no worries. Staples like Walmart, HEB, Starbucks, and Academy are literally across the street at Commons South shopping center.
Living at Vintage Township allows residents to enjoy amazing amenities both at home and in the rest of Lubbock.
Southwest Lubbock Dining & Entertainment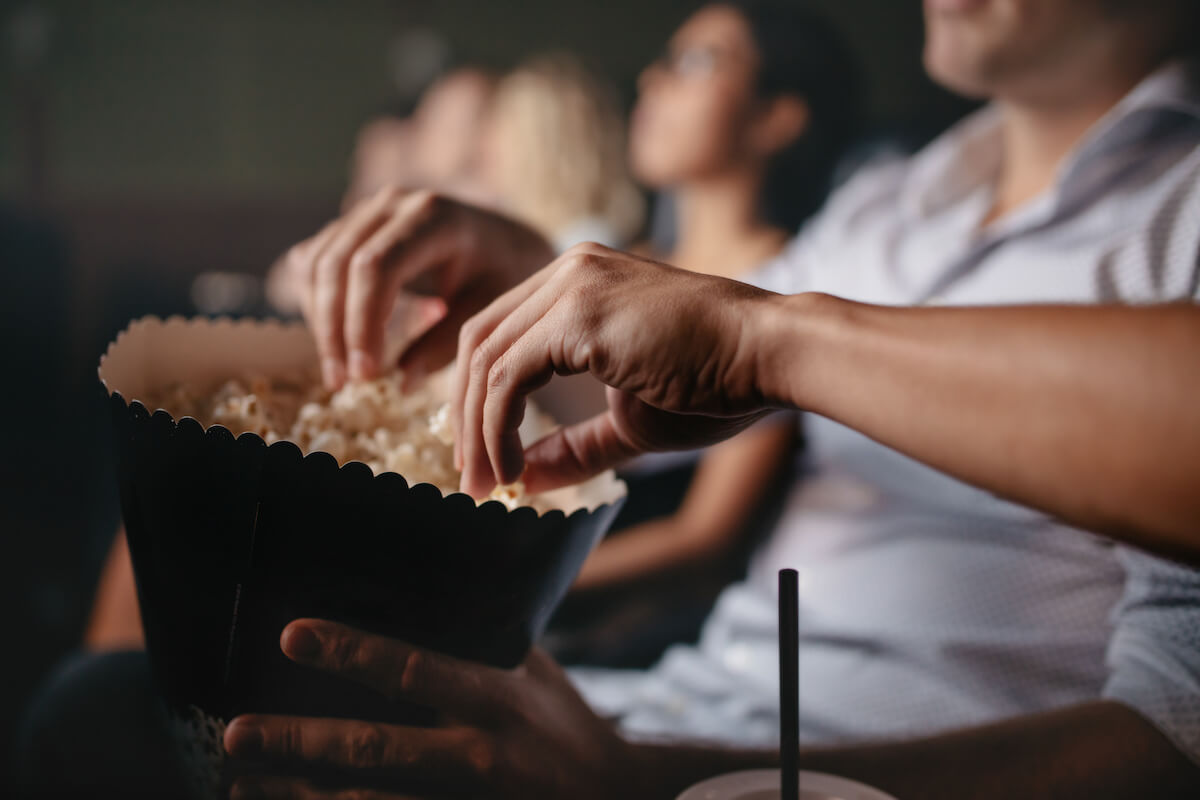 Southwest Lubbock is also home to some fantastic restaurants and attractions.
Top restaurants in the area include Parry's Pizzeria & Taphouse, The Reserve Culinary Tavern, Harrigan's, Las Brisas, and Asada Mexican Grill. Whether you need an ice-cold Texas Parry Pint or a Glazed Donut Smash Burger at The Reserve, these eateries each offer a unique atmosphere and a night off for busy households or those looking to meet up with friends for dinner.
Entertainment in Southwest Lubbock offers a range of experiences. Go for an educational adventure at the Science Spectrum and Omni Theater. With over 250 hands-on interactive science exhibits, everyone can find something to do. You can also enjoy a good popcorn-filled movie night at Cinemark. On the other hand, if you're ready for some Texas-style dancing, head to Lubbock Area Square & Round or Chances R Nightclub for a boot-scootin' boogie and all the line dancing you can handle.
This isn't even touching on nearby outdoor activities like golf courses, archery, city parks, horseback riding, and visiting the racetrack. In Lubbock, you can always find something fun to do.
Event Spaces That Promote Community
Vintage Township homes and amenities foster numerous opportunities for the community to host events and connect with neighbors. Each home in Vintage Township is built with a front porch, inviting homeowners to interact with passersby. From porch parties to enjoying an afternoon sipping ice-cold sweet tea with friends, this community takes the Texas southern ambiance to a whole new level.
The neighborhood also hosts several year-round events, potlucks, special interest group meetings, and more. Homebuyers get much more than a house on a street in Vintage Township; they get the makings of a whole community.
If you're hoping to host an event of your own, rentable spaces in Vintage Township include the Town Hall, the outdoor patio at Founders Park, the gazebo at Salisbury Park, the fire pit at Market Park, and several pavilions located throughout the community. With so many great areas to reserve, you can take the reins on your social life.
This community offers a special southern feeling and encourages residents to take an active role.
Vintage Township: a Place To Plant Roots
Vintage Township is a wonderful community that offers its residents a special place to call home. Residents can enjoy numerous parks, a pool, a splash pad, a basketball court, a gazebo, and vast green spaces. Whether you love to engage in community events, enjoy top-rated amenities, or are searching for Lubbock homes on tree-lined streets, Vintage Township is a neighborhood you don't want to miss.
Ready to discover your next home in Lubbock? Call The RealFX Group at (512) 956-7390 to get in contact with an experienced local real estate agent today and let us help you find your dream home in Lubbock, TX.