5 Best Girls' Getaways Near Austin
Posted by Texas Real Estate Source on Friday, February 25, 2022 at 11:31 AM
By Texas Real Estate Source / February 25, 2022
Comment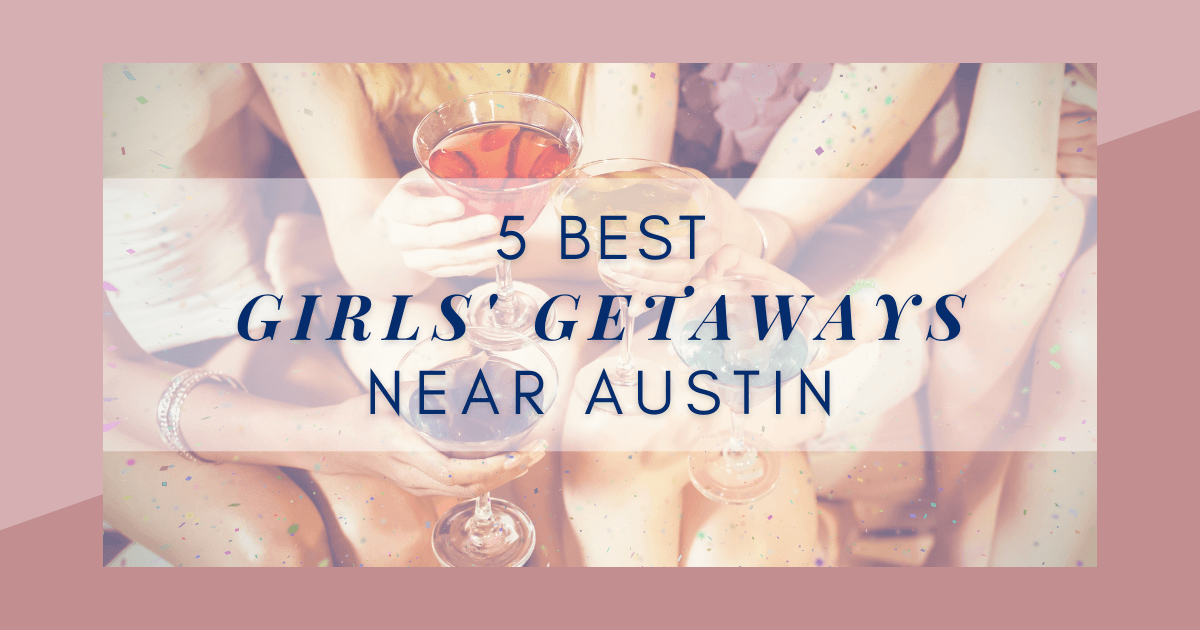 Austin is a fantastic city with lots of fun spots, but friends living in Austin sometimes need a girls' getaway to explore new places, reconnect in a new environment, and make special memories. There are some beautiful spots near the city of Austin that offer what they need, whether it's rest and relaxation or excitement and adventure. Ready to have some fun? Check out the following location ideas when booking a girls' getaway near Austin.
Fredericksburg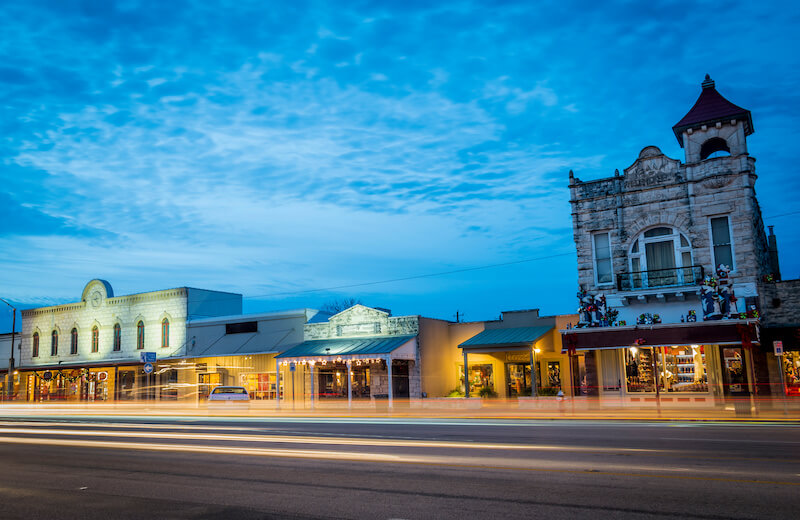 Sometimes called the prettiest town in Texas, Fredericksburg is the perfect place for a girls' getaway. Friends can shop all day in the many one-of-a-kind shops on historic Main Street, book a wine tour, and be pampered at one of the day spas. Fredericksburg is 78 miles west of Austin, with a 1 ½ hour drive with no traffic, following Highway 290. With the warm summers, mild winters, and 175 years of local history to explore, Fredericksburg is a great year-round destination.
Enchanted Rock Views
Hiking to the top of Enchanted Rock is an exhilarating activity for nature lovers. There are scenic trails and breathtaking views of the Texas Hill Country from the peak of this 425-foot dome. Learn the trail etiquette to protect the wildlife, know the rules for staying safe, and then explore and enjoy Enchanted Rock's natural beauty.
Over 100 Wineries to Explore
Fredericksburg is in the middle of Texas Wine Country. There are more than 50 wineries and vineyards to explore and many award-winning wines to taste. Booking an all-day wine tour allows friends to relax, visit, and view the scenic countryside while being chauffeured to several wonderful wineries.
Spring Wildflowers
Each spring, wildflowers paint the Texas landscape, including the state's iconic bluebonnets. Fredericksburg, home to Wildseed Farms, the nation's largest working wildflower farm, is one of the best places to view the wildflowers. There are many picture-perfect spots, so bring a camera to capture special memories with friends.
Waco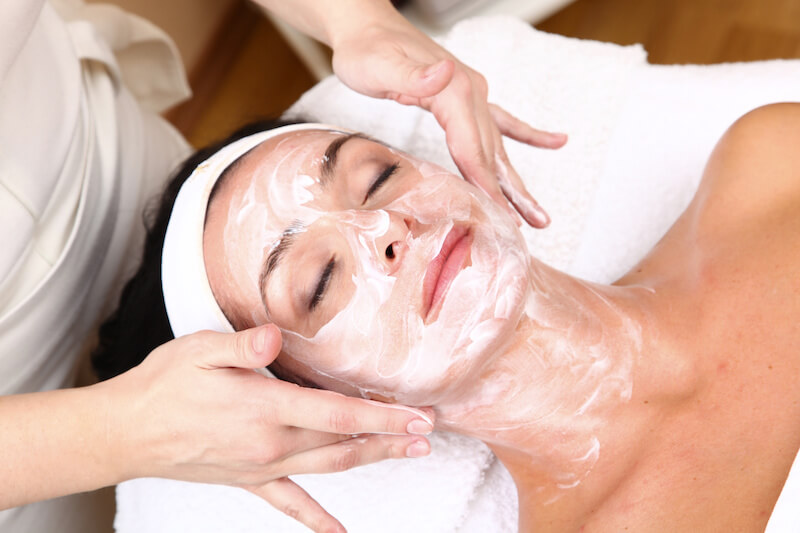 At the heart of Central Texas, Waco is a flourishing city with a booming downtown area, nationally recognized sites and attractions, and picturesque natural beauty. It's a fun spot for a girls' getaway, offering dining at noteworthy restaurants, exploring Central Texas history and culture at one of the museums, finding unique souvenirs and gifts at the downtown shops, and relaxing at one of the spas. Waco is about 90 miles north of Austin, with an easy 1 ½ hour drive via Interstate 35. Its small-city charm and big-city amenities make it a must-see destination for a girls' getaway.
Get Pampered at Spas
Pampering should be a part of any girls' getaway. Waco has several highly rated day spas, like Pure Vida Day Spa and La Bella Beauty Lounge, that will spoil the whole group with manicures, pedicures, facials, and massages. Check for specials on their sites before booking.
Fixer Upper Tour of Waco
Fixer Upper, the show hosted by Chip and Joanna Gaines for five seasons on HGTV, put Waco on the map as a tourist destination. Visitors love seeing the homes from the show, and Brazos Tours offers that as a tour option. Gather the girls and explore the homes, shops, and historical landmarks featured on the show.
Hit the Shops at Magnolia Market
In 2015, Chip and Joanna Gaines bought two abandoned rusty silos and turned them and the surrounding property into Magnolia Market, a hub for tourists. Stopping here is a must on any girls' trip: shop at Magnolia Market and The Shops at the Silos, dine at the food trucks, and grab a tasty treat at the Silos Baking Company.
Fort Worth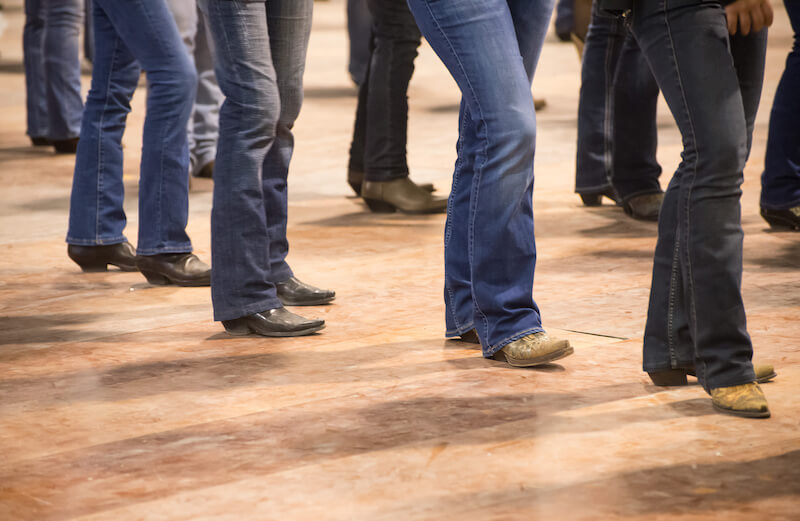 With its rustic charm, Fort Worth is a fun destination for a girls' getaway. Friends can take a Segway tour of Cowtown, shop and dine at Sundance Square, or go kayaking on the Trinity River. The city of Fort Worth is about 200 miles north of Austin, and the drive takes around three hours following Interstate 35. With a full calendar of events, Fort Worth is a great place to visit any time of year.
Live Like Cowgirls
Fort Worth is a great place for ladies who want to be cowgirls for a day. Start by shopping at Stockyards Station to find the perfect cowgirl hat and boots. Next, visit the National Cowgirl Museum and Hall of Fame and learn about the courageous women who helped shape the West and what it takes to be a real cowgirl. End the day with a trip to the Fort Worth Stock Show and Rodeo to watch a mounted shooting or barrel racing competition.
Explore Fine Art
Fort Worth has some wonderful art museums to explore as a cultural experience for a girls' getaway. The Amon Carter Museum of American Art, built to house the 400-piece art collection of Amon G. Carter Sr., expanded over the years and now holds 240,000 pieces of American Art. The Modern Art Museum of Fort Worth, named one of the world's most beautiful art museums, is the oldest museum in Texas. In addition to the gallery, it features outdoor sculptures, a reflecting pond, and a theater.
Learn How to Line Dance
Billy Bob's, the world's largest honky-tonk, is open every day and night for guests to experience the unique ambiance and lively music and show off their line dancing skills. For ladies who want to learn some new moves, Billy Bob's offers line dance lessons every Thursday and Saturday.
Lakeway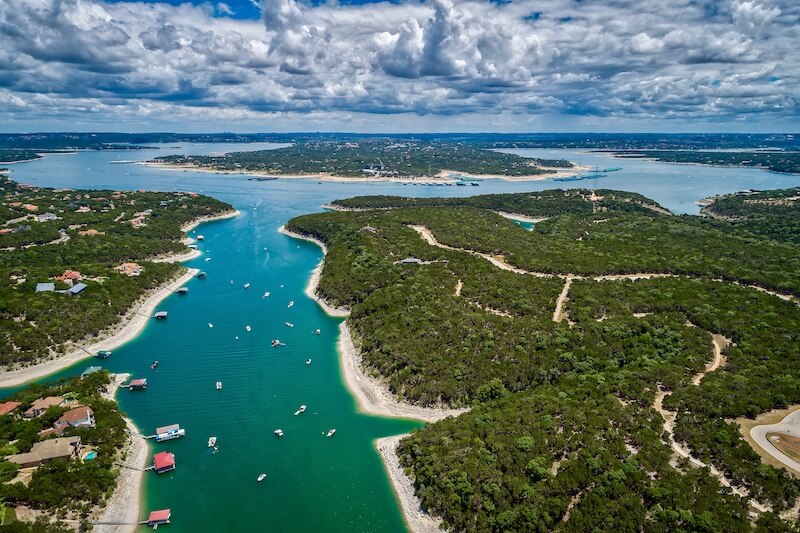 The city of Lakeway, located on the southern shore of Lake Travis, is a picturesque destination for a girls' getaway. Visitors can take part in the relaxing lake lifestyle with activities like boating, skiing, kayaking, tennis, and golf. It's a quick 30-minute trip from Austin, following Loop 1 to Highway 71. The quiet and scenic beauty of this Texas Hill Country city is a welcoming contrast to the buzz of the busy city.
Get Pampered at Lakeway Resort and Spa
Lakeway Resort and Spa is the perfect place for relaxing and pampering on a girls' trip. The boutique spa overlooks the lake and offers massages, facials, and body treatments. The resort also has several pools, a hot tub, a swim-up bar, and delicious dining options for indulging all day and night.
Go Horseback Riding
Horseback riding is an exciting activity on a girls' trip. For those who don't know how but have always wanted to try, Bee Cave Riding Center offers group lessons at a discounted rate. Learning a new hobby that can be shared for years to come is a great way to strengthen the bond of friendship.
Play on the Lake
There are numerous ways to enjoy a day or two on Lake Travis. Lakeway Marina, the first marina on Lake Travis, provides boat, jet ski, paddleboard, kayak, pontoon, and party barge rentals for endless lake fun. The hard part is deciding which one to try first!
Pedernales Falls State Park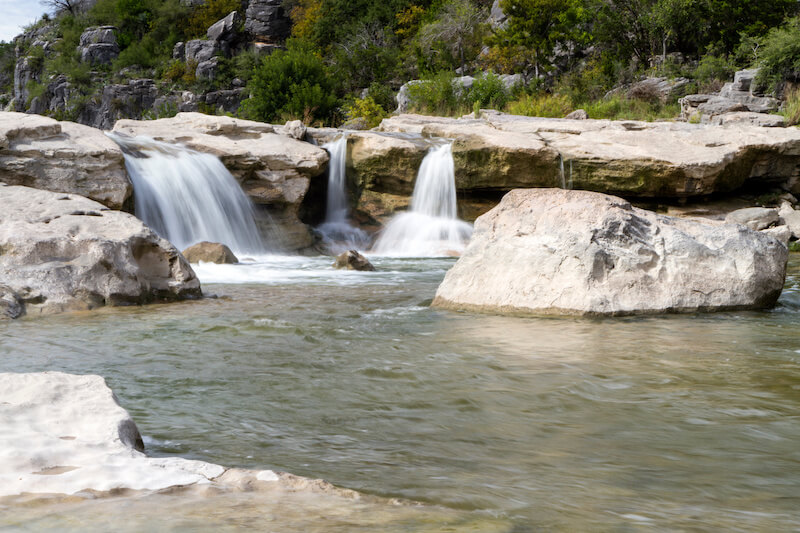 Pedernales Falls State Park is a great destination for an adventurous girls' getaway, where visitors have access to over 5,000 acres of outdoor fun. Friends can take in the scenic views, hike, mountain bike, swim, bird watch, and ride horses along the Pedernales River. The park is about 40 miles west of Austin, with an hour's drive following Highway 1 to Highway 290 to Highway 101. Disconnect with technology and reconnect with each other and create unforgettable memories at Pedernales Falls State Park.
Glamp on the River
Glamping is a great way to try camping without roughing it on a girls' getaway. Walden Retreats provides safari-style tents with luxury amenities, including a king-size bed, refrigerator, private bathroom with clawfoot tub, gas grill, and fire pit. Go glamping and enjoy the great outdoors in style.
Hike the Pedernales Falls Trail System
Hiking the trails is one of the best ways to experience the scenic beauty of Pedernales Falls State Park. There are both easy and challenging trails, and hikers can see some of the best sites in the park on two of the easier trails, including the Pedernales Falls Trail System. The best view of the falls is only a 5-minute walk from the parking area.
Attend a Tasting at Hawk's Shadow Estate Winery
The girls can enjoy the picturesque views of the Texas Hill Country with a glass of wine at Hawk's Shadow Estate Winery. Book a private tasting, set up a picnic on the patio, or have dinner in the cellar. There are many ways to enjoy their fine Texas wine and make it a tasty addition to a girls' getaway.
Make Special Memories on a Girls' Getaway
Friends don't have to travel far from home for a fun girls' getaway. Skip the lines at the airport, jump in the car, turn on an all-girl playlist, and take a scenic drive near Austin to one of these charming cities that have so much to offer. It doesn't matter whether the group decides to relax or have an adventure, as long as the time is spent enjoying each other's company and making special memories.