Explore the 12 Best Boating Lakes in Texas: Texas Water Sports
Posted by Texas Real Estate Source on Tuesday, May 30, 2023 at 4:46:47 PM
By Texas Real Estate Source / May 30, 2023
Comment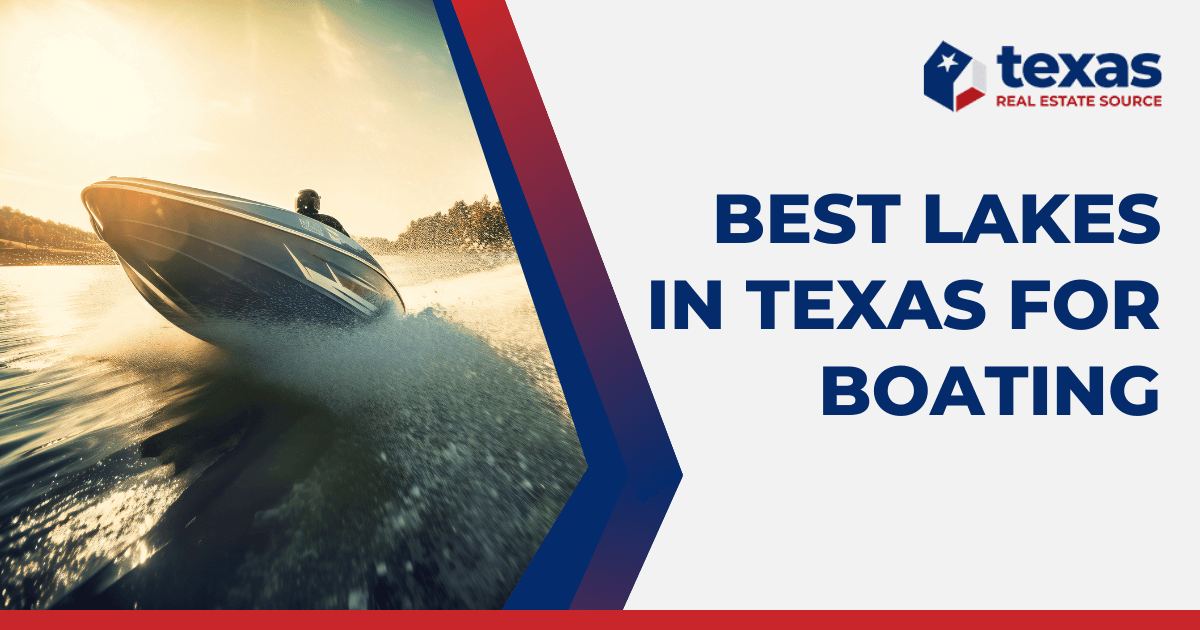 12 Best Lakes in Texas for Water Sports & Boating
Picture yourself gliding through crystal-clear waters on a hot Texas summer day, the sun beating down on your skin and the wind in your hair. The sound of laughter and splashing water fills the air as you take part in one of the many water sports activities in Texas.
Whether you're an experienced adrenaline junkie or a first-time adventurer looking for some fun in the sun, Texas has something for everyone when it comes to water recreation. So grab your sunscreen, strap on your life jacket, and get ready to dive right into some of the best water sports lakes in Texas!
Lake Amistad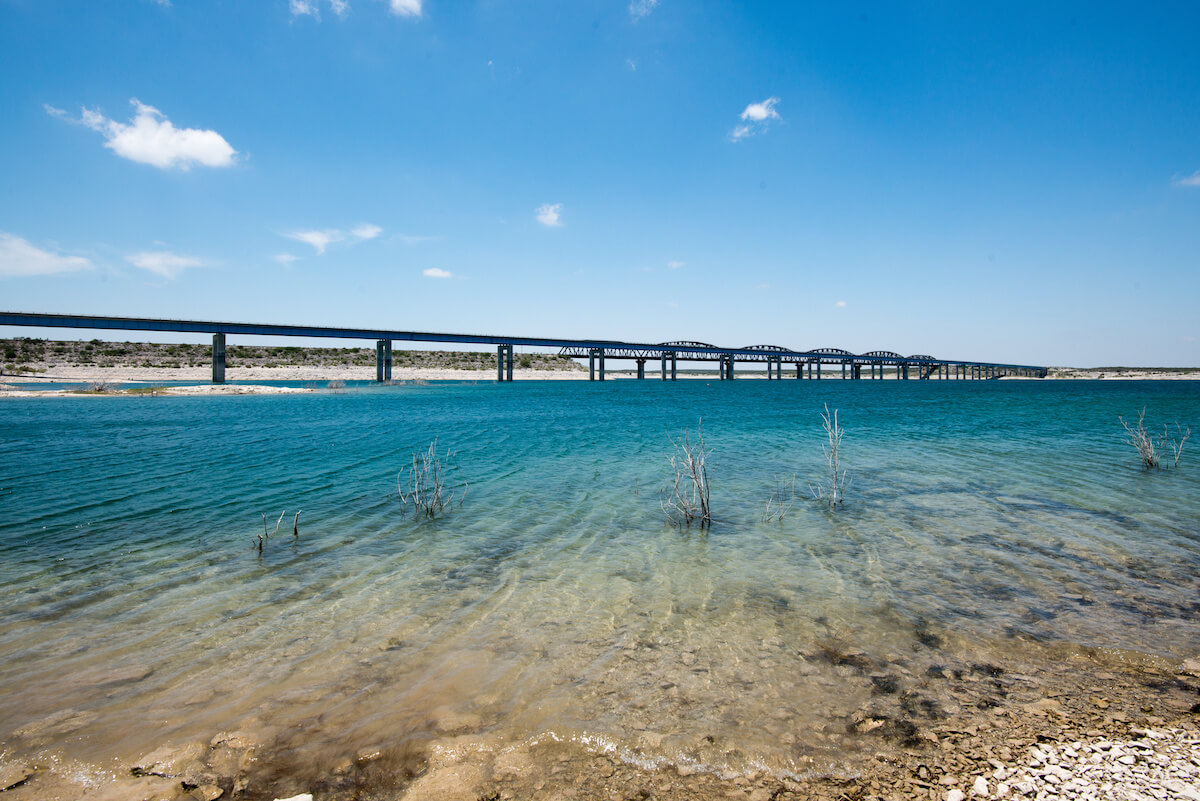 If you're looking for a stunning lake to spend your day on, look no further than Lake Amistad near the border town of Del Rio. Its crystal-clear open waters and protective coves are perfect for fishing and boating. But the fun doesn't stop there—Lake Amistad is also a top destination for scuba diving. With visibility up to 50 feet deep, divers can explore underwater rock formations and even shipwrecks.
Lake Amistad offers plenty of opportunities for the best fishing excursions. The lake is also home to a variety of fish species, including black bass, catfish, and white bass. And if you want to make a weekend out of it, camping opportunities are available along the shoreline with access to amenities like boat launch ramps and picnic areas.
Lake Travis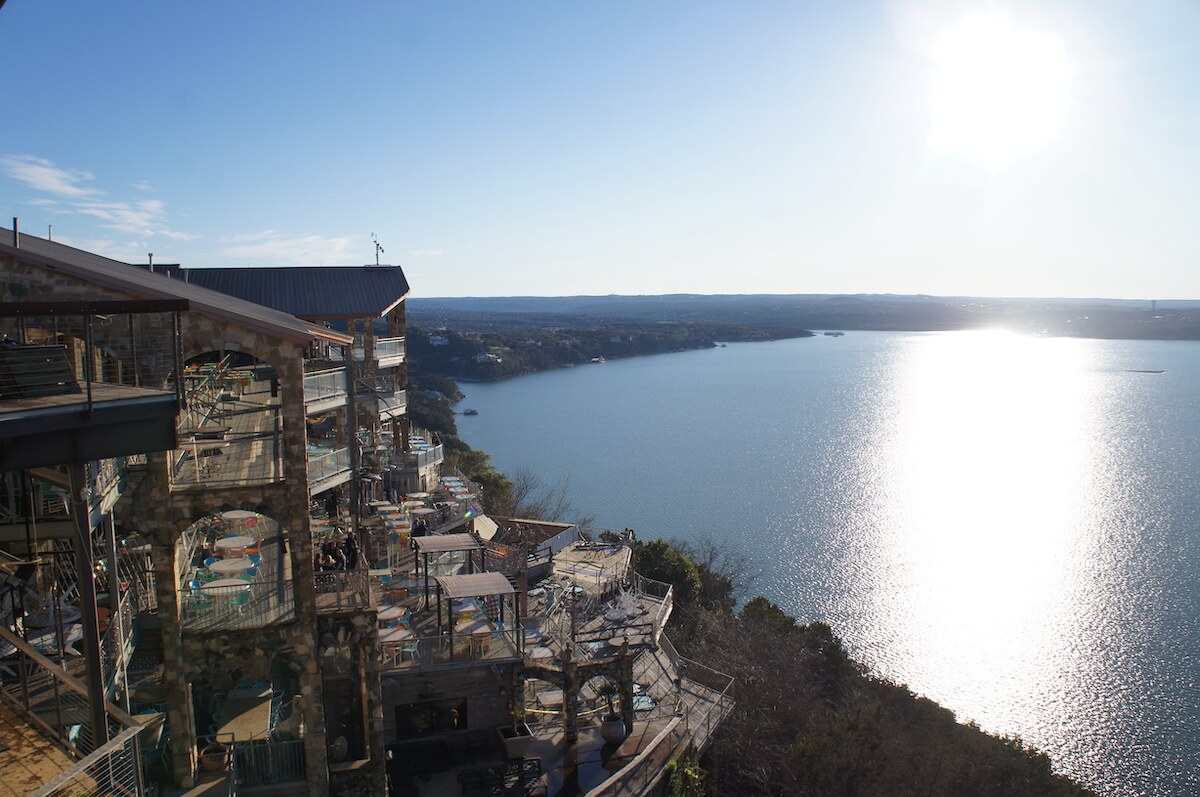 You're in for a treat with Lake Travis—it's like a sparkling gem nestled in the heart of the Texas Hill Country. It boasts over 270 miles of shoreline and more than 20 marinas, making it the perfect destination for boating enthusiasts. Not only is this lake great for larger boats and pontoon boats, but it also offers an array of activities for water sports enthusiasts such as wakeboarding, tubing, and skiing that can bring out your inner adventurer.
Aside from thrilling water recreation activities, Lake Travis also has something to offer when it comes to entertainment. The lake is home to several waterfront dining options where you can enjoy delicious food while taking in the scenic views surrounding the area. And if you're looking for some nightlife action after a long day on the lake, there are plenty of bars and clubs nearby that cater to all tastes and preferences.
With its natural beauty and endless opportunities for fun under the sun, Lake Travis should be on top of your list when it comes to the best water sports lakes in in the Lone Star State. While not as large, nearby Lake Austin is also a popular destination.
Lake Conroe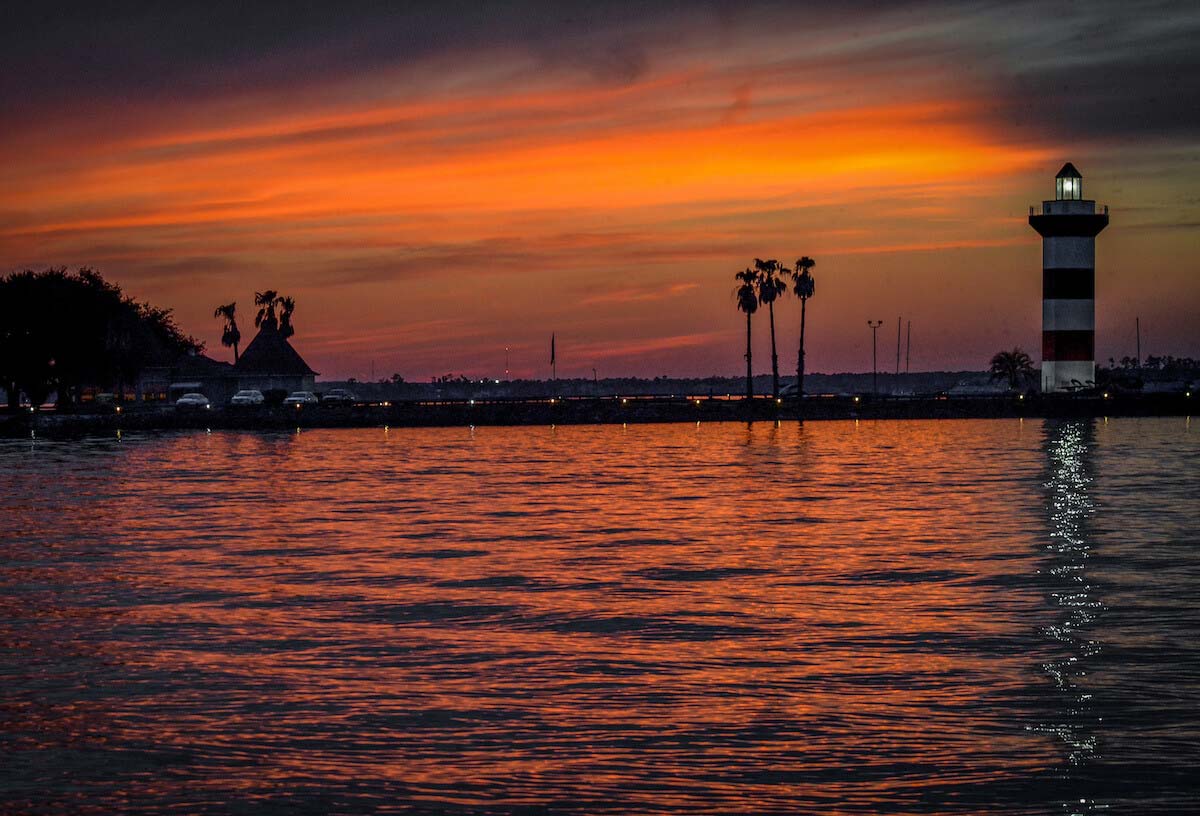 Get ready to experience the charm of Lake Conroe, just a short drive from Houston, with its luxurious waterfront communities and bustling marinas. This 26-mile long and 6-mile wide lake is one of the best places for water recreation in Texas. With several marinas and rentals available, you can easily rent a boat or jet ski to explore the vastness of Lake Conroe.
Fishing options are also plentiful. You can fish for catfish, bass, crappie, and more. The lake's clear waters make it easier to see where the fish are hiding. Camping spots are also available around Lake Conroe if you want to extend your stay overnight. Local attractions such as golf courses, water parks, restaurants, and shopping centers can be found nearby too.
Lake Lewisville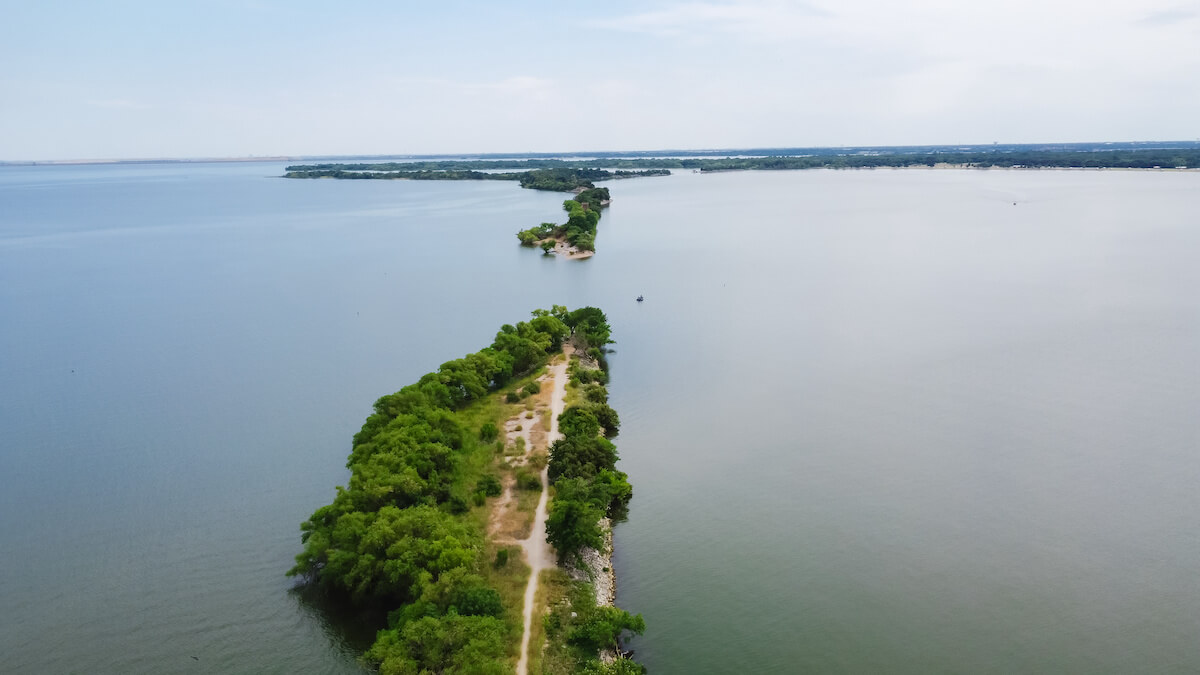 Let's head to Lake Lewisville located in North Texas, a beloved destination for Dallas water-sports enthusiasts seeking endless opportunities for family-friendly lake activities. With over 29,000 acres of surface area and numerous parks surrounding it, Lake Lewisville is one of the largest lakes in North Texas. It's no wonder that it's one of the busiest lakes in the state for locals to enjoy water sports activities.
Aside from its vastness, Lewisville Lake also offers party boats and rentals for those who want to throw a gathering. Fishing tournaments are also frequently held here due to the abundance of fish species present in the lake. And if you're looking to stay overnight or longer, camping options are available around the lake as well.
Whether you're an experienced water-sport enthusiast or just starting out, Lake Lewisville has something to offer everyone who visits.
Canyon Lake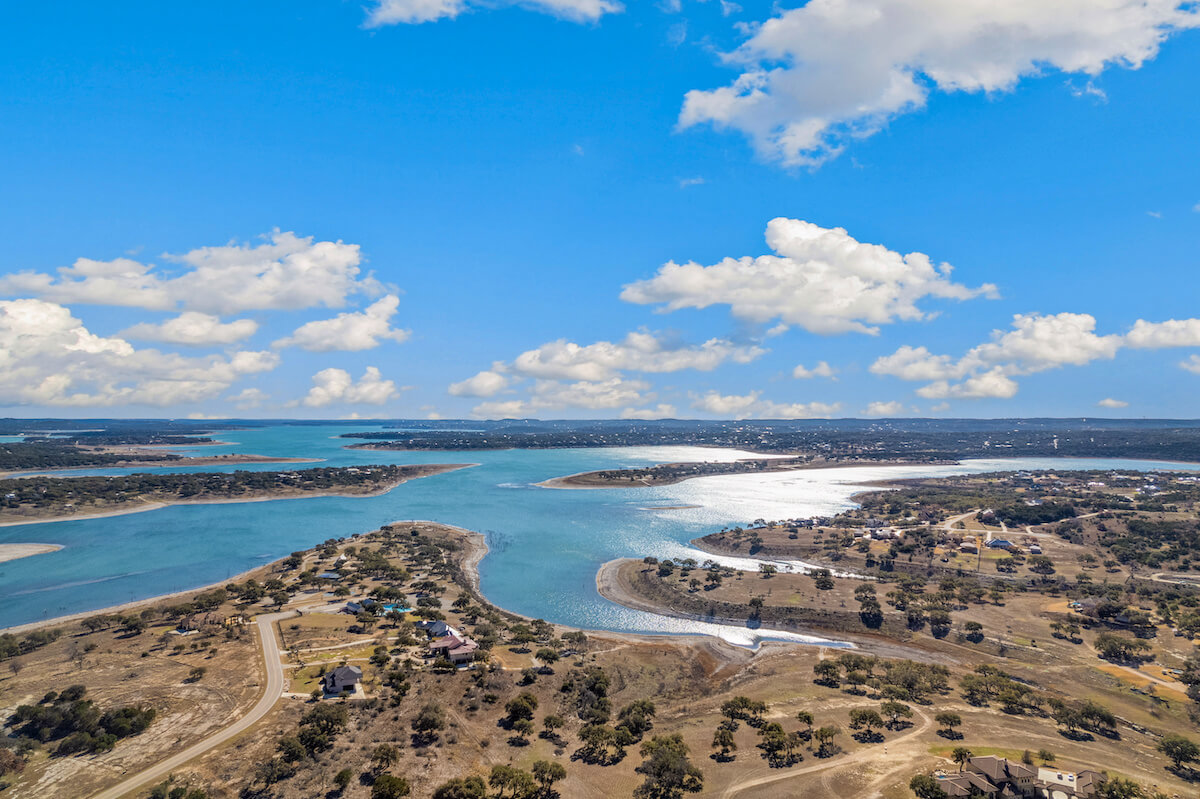 Canyon Lake, located in the scenic Hill Country, boasts 80 miles of shoreline and is conveniently located within 50 miles of both Austin and San Antonio. This lake offers a variety of activities such as tubing, scuba diving, and rainbow trout fishing. With 23 boat ramps, 2 marinas, and rentals available for visitors to use at their leisure, Canyon Lake is a perfect destination for those looking to have some fun in the sun.
Aside from water sports, the lake also offers great camping options with over eight campgrounds throughout the area. Fishing enthusiasts can find plenty of fishing spots around the lake as well. Whether you're an experienced angler or just starting out, there are many opportunities to catch different species of fish at Canyon Lake.
Overall, this lake provides a wonderful escape from city life where you can enjoy nature's beauty while engaging in various recreational activities.
Lake McQueeney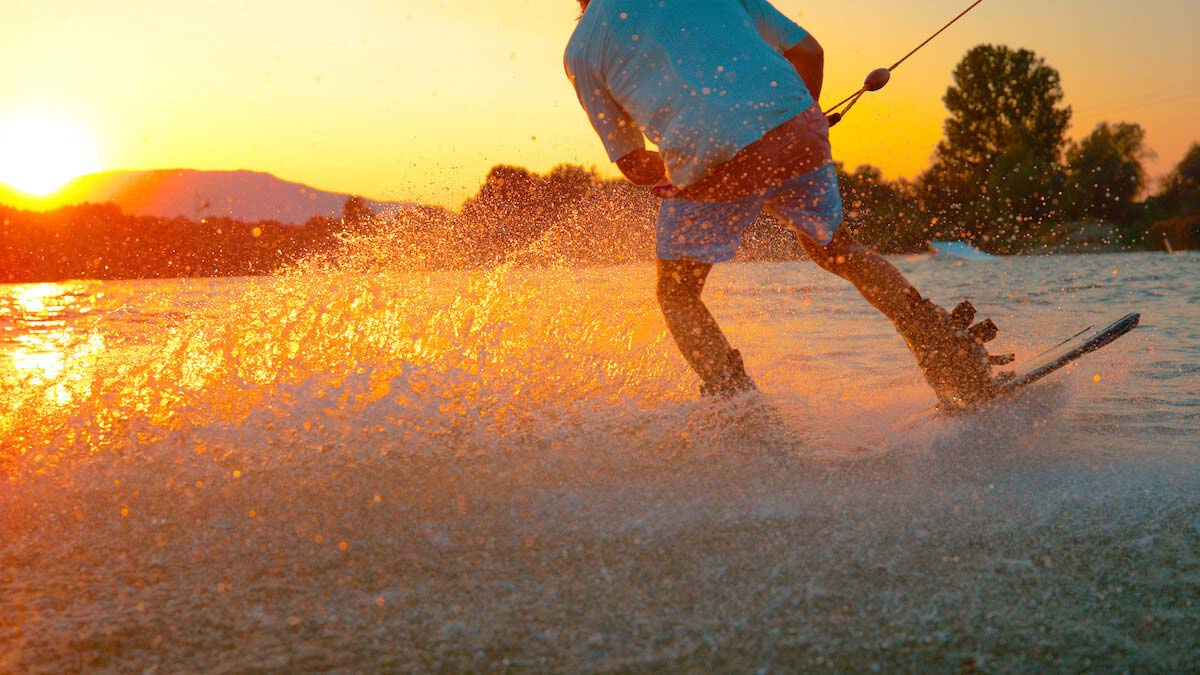 Lake McQueeney is truly a hidden gem for water enthusiasts. Often referred to as the "water-ski capital of Texas," this serene yet exciting spot offers some of the best conditions for various water fun. Thanks to its long, straight stretches and calm waters, the lake provides a perfect spot for water-skiing, wakeboarding and places for boating. The lake is home to the Lake Breeze Ski Lodge, a members-only club known for its competitive tournaments.
Lake McQueeney's accessibility, just an hour's drive from San Antonio and Austin, makes it an easy escape for city dwellers craving time on the water. It also boasts one of the ideal spots for hydrofoiling, if you're up for some high-speed fun.
Highland Lakes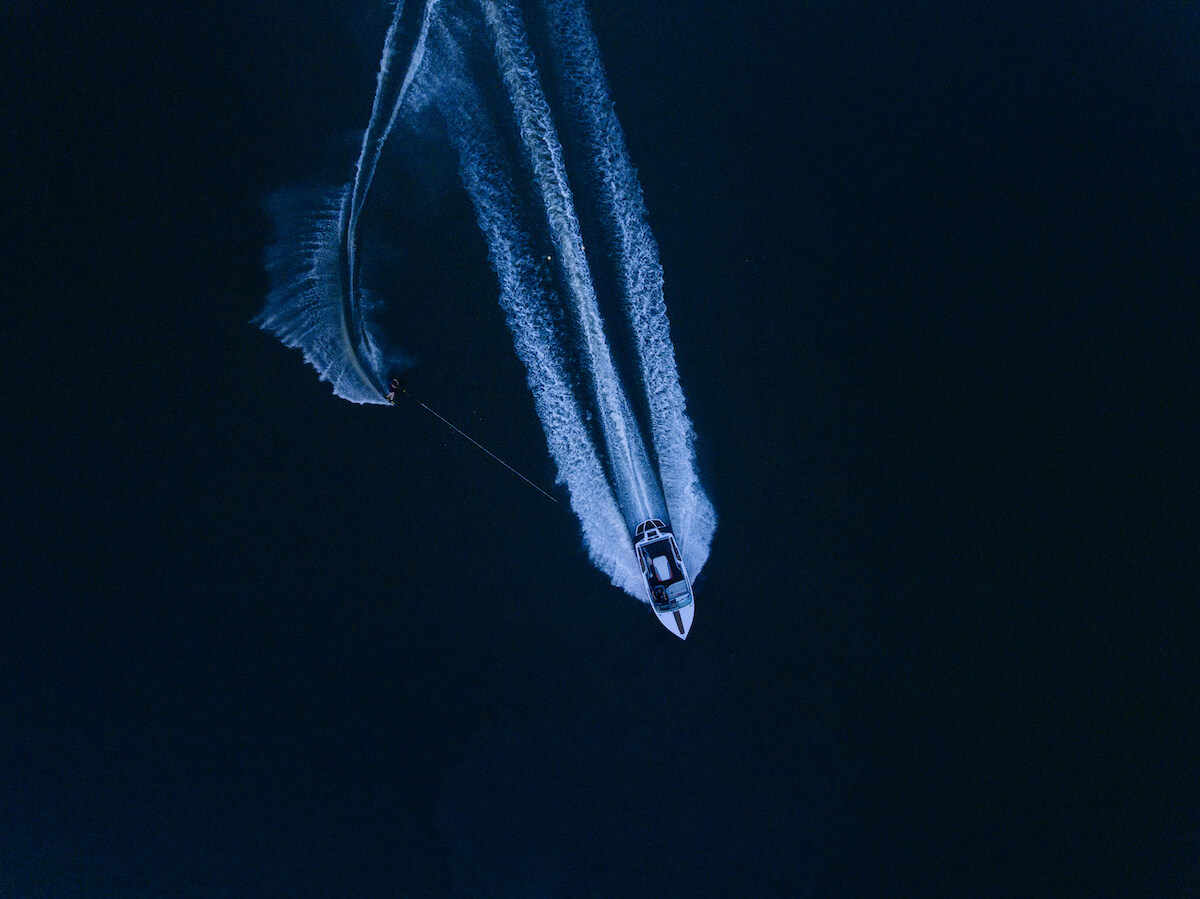 The Highland Lakes region in Texas includes Lake LBJ, Lake Marble Falls, Inks Lake, and Lake Buchanan, all popular lakes for recreational boaters. These lakes are known for their crystal-clear waters and expansive shorelines that offer plenty of opportunities for hydro sports enthusiasts like you. Boating safety is always a top priority at these lakes. The parks department has implemented strict rules and regulations to ensure everyone's safety on the water.
Fishing tournaments are also held regularly at these lakes if you're looking to reel in some big catches while enjoying the natural beauty around you. And when hunger strikes after a long day on the water, there are many waterfront dining options available where you can enjoy a delicious meal while taking in stunning views of the sun setting over the lake.
Other Water Sports Lakes in Texas
If you're looking for a variety of outdoor activities and breathtaking scenery, there are many lakes that offer something for everyone. For kayaking options, Eagle Mountain Lake is an excellent choice. With its clear waters and varied shoreline, this lake offers multiple routes to explore. On top of that, this lake also provides scuba diving opportunities with its underwater wrecks and diverse marine life.
Meanwhile, if you're into fishing, Lake Texoma is a must-visit destination. This massive reservoir boasts over 70 species of fish including catfish, bass, and crappie among others. Whether you prefer casting from shore or taking your boat out to deeper waters, Lake Texoma has plenty of fishing spots waiting for you to discover.
Texas Lake Water Sports FAQ's
What is the best lake for boating in Texas?
Lake Travis is often on boaters' "best" lists, but this is perhaps because it's also in an urban area and easily accessible. With over 18,000 acres and 270 miles of shoreline, it provides ample space for all kinds of recreational boating activities. It's deep and wide, making it ideal for power boating, sailing, and personal watercraft use. Lake Travis also boasts numerous marinas, boat rental services, and launch points, making it easily accessible for boaters, in addition to nearby restaurants and plentiful lodging options. Texas is home to many other fantastic lakes for boating, such as Possum Kingdom Lake, and Lake Texoma.
What is the best lake in Texas to Wakesurf?
One of the best places for wakesurfing is Lewisville Lake in the DFW area. The lake's wide open spaces and consistent conditions are perfect for generating the ideal wake. This, coupled with the warm Texas weather for much of the year, makes the lake a favored spot for wakesurfing enthusiasts.
When is the best time of year to participate in water sports in Texas?
In Texas, the optimal time for fun on the lake generally spans from late spring through early fall. During these warmer months, the balmy temperatures and inviting water conditions create an ideal environment for a variety of activities, from wakeboarding and water skiing to paddleboarding and fishing. Texas' generous sunshine during this period further enhances the appeal for outdoor water enthusiasts. Nevertheless, due to Texas' typically mild winters, several water activities remain accessible even in the cooler months.
Are there specific rules for water skiing or wakeboarding?
Yes, Texas enforces specific regulations aimed at ensuring the safety of all participants, including the requirement that any vessel towing a person must have at least two individuals on board: the operator who is in control of the boat and an observer who keeps an eye on the person being towed. This ensures effective monitoring and rapid response in case of emergencies.
What are the busiest lakes in Texas?
These are the busiest lakes in the state due to their popularity for recreational activities and proximity to major metro areas:
Lake Travis: Located near Austin, it's is popular for boating, fishing, swimming, camping, and picnicking. It's also known for its lively scene of restaurants and barsand is one of the city's main attractions. Due to the proximity to the Univerity of Texas, it's also known to be a "party lake," especially around spring break and major holidays such as Memorial Day weekend and July 4th.
Lewisville Lake: Near Dallas, this lake is a hit with locals for jet skiing, sailing, and fishing. It also has many campgrounds and picnic areas. The lake is near some of the most populous suburbs of DFW.
Lake Conroe: A bustling destination due to its wide array of recreational activities and its accessibility to Houston and The Woodlands. Being near a major city allows people flock to the lake for day trips, weekend getaways, and vacations.
Ready to live your best life in Texas? Call The RealFX Group at (512) 956-7390 to contact an experienced local real estate agent who can help you discover the Texas home of your dreams.