Best Coffee Shops in Cypress TX: 8 Local Spots You Won't Want to Miss
Posted by Texas Real Estate Source on Thursday, November 9, 2023 at 2:49:24 PM
By Texas Real Estate Source / November 9, 2023
Comment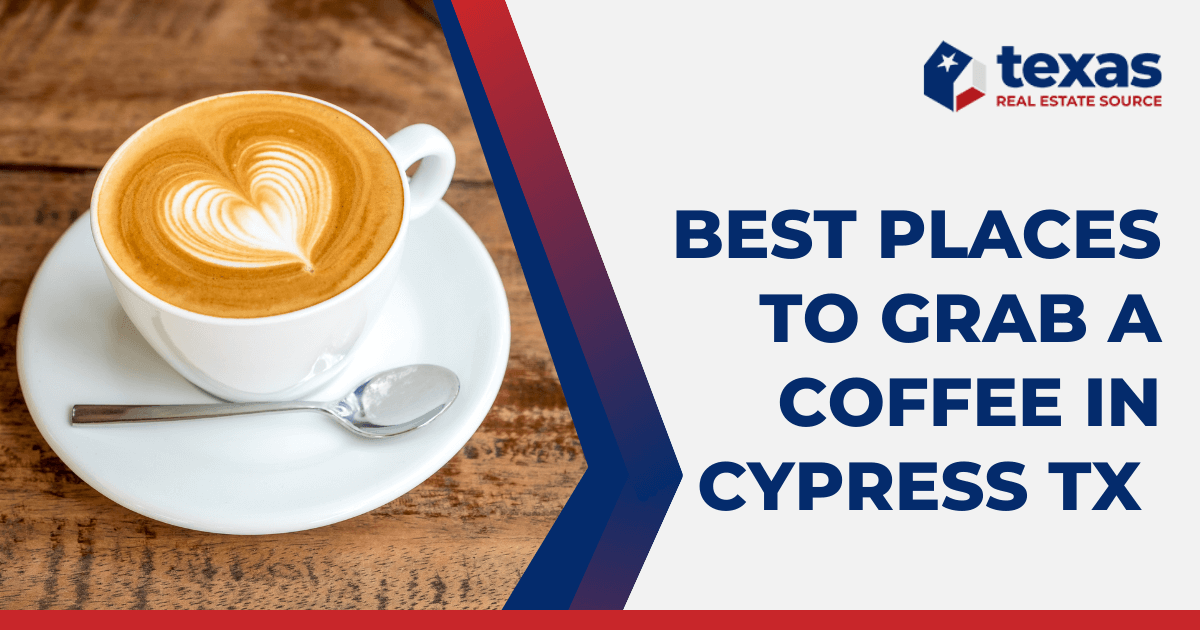 Take a sip of liquid bliss and let the caffeine suffuse you from the inside out. Starting your day in a coffee shop is the best way to wake up, and the best coffee shops in Cypress, TX, are the heart of a vibrant community scene. These local gems offer more than just a caffeine fix; they serve as cozy nooks for work, relaxation, and socializing.
With a variety of atmospheres, from bustling to serene, Cypress's coffee shops cater to all preferences. Each establishment boasts a unique blend of beans, brewing methods, and barista artistry, ensuring every visit can be a novel experience. Dive into the inviting world of coffee culture in the city of Cypress, where every cup promises a fresh adventure.
L3 Craft Coffee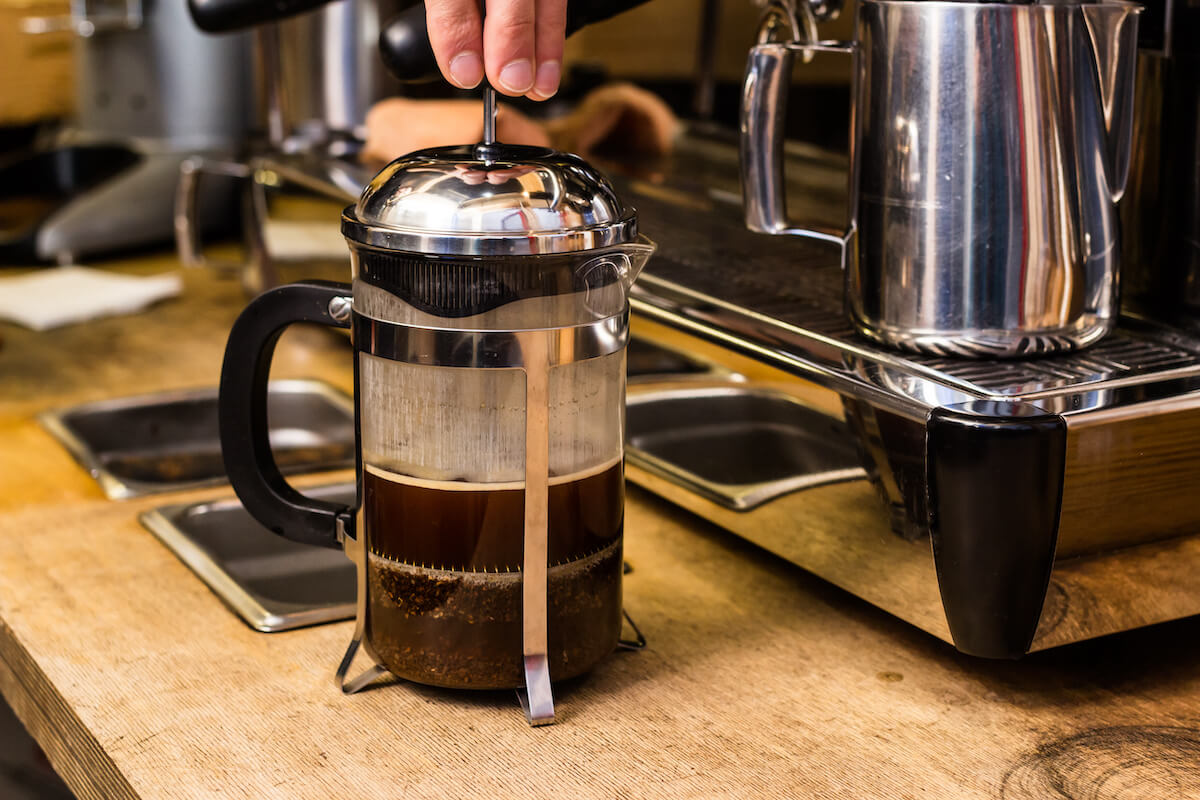 Address: Lakeland Village Center - 10615 Fry Rd., suite 150
Hours: 6:30 a.m.–6 p.m. Monday–Friday / 7 a.m.–6 p.m. Saturday / 9 a.m.–6 p.m. Sunday
Recommended drink: 1885
L3 Craft Coffee really serves craft coffee. Customers can choose French press, pour-over, siphon-style, or even AeroPress coffee, in addition to traditional drip or espresso-based. The only catch is that they're only available after 10 a.m., once the morning rush dies down.
Locally-owned L3 offers several dairy-free milk alternatives and has plenty of seating indoors and out. It's also an excellent place to work, with a variety of table sizes and styles. The shop also offers occasional "discovery" classes to teach about brewing methods.
Land of a Thousand Hills Coffee
Address: 9935 Barker Cypress Rd., suite #130
Hours: 6 a.m.–8 p.m. Monday–Saturday (drive-thru opens at 5:30) / 8 a.m.–6 p.m. Sunday
Recommended drink: Manu (vanilla-cinnamon latte)
Land of a Thousand Hills emphasizes coffee quality. The company even grows its own beans in two secluded villages in Rwanda. Taking it a step further, its employees labor alongside the coffee farmers and pay sustainable living wages in order to help the local communities flourish long-term.
You can really taste the special attention to coffee. Customers regularly praise Land of a Thousand Hills' bold, clean-tasting drinks. The shop, which overlooks Towne Lake, also bakes all of its pastries from scratch, including daily vegan and gluten-free offerings. In particular, people rave about the bagels.
Plum Coffee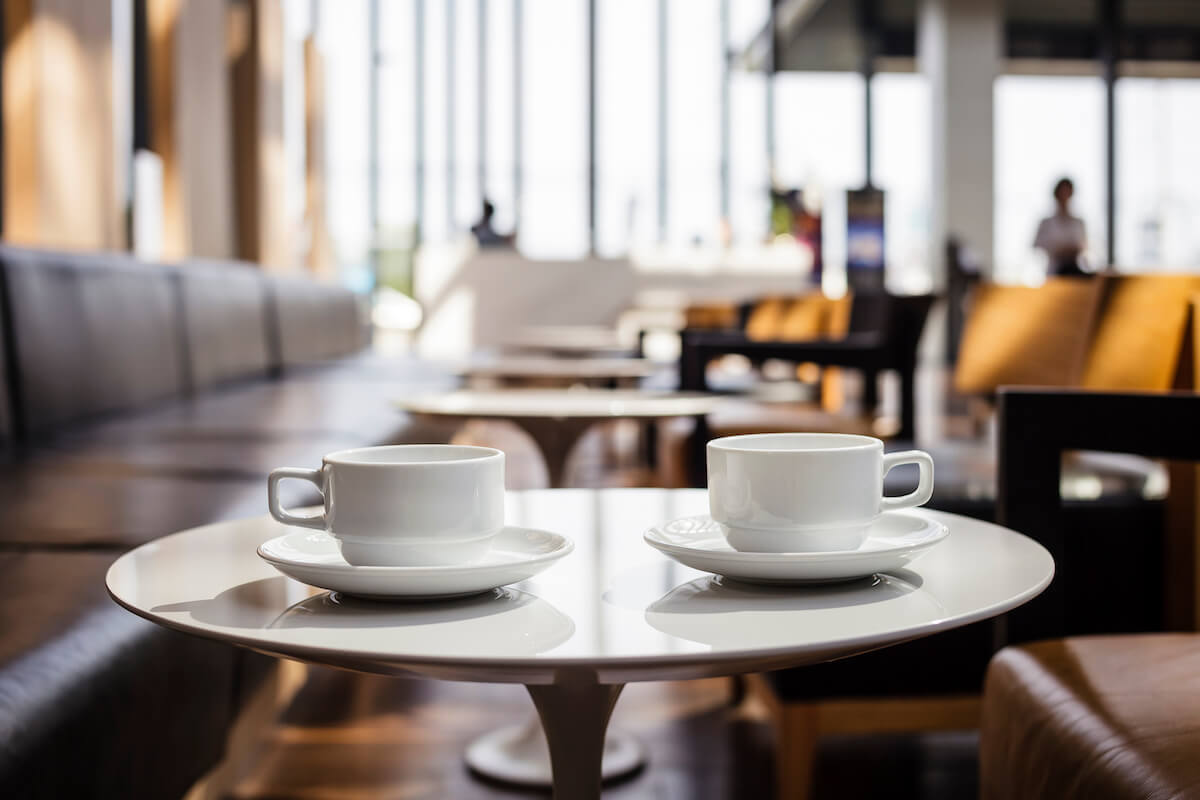 Address: 11688 Barker Cypress Rd., #A2
Hours: 6 a.m.–6 p.m. Monday–Friday / 7 a.m.–6 p.m. Saturday / 7 a.m.–4 p.m. Sunday
Recommended drink: Peanut butter mocha
Consistently praised for its excellent customer service and tasty breakfast paninis, Plum Coffee is one of Cypress' best coffee shops. It's in a shopping center just a few minutes from many of the city's hotspots, so it's an excellent place to work. There's also a speedy drive-thru window.
Plum Coffee serves coffee from a local Houston company, Geva. This is also one of those rare gems that serves your "for here" coffee in a proper mug. Inside, you'll find eclectic vintage decor.
PJ's Coffee of New Orleans
Address: 11930 Barker Cypress Road
Hours: 6 a.m.–5 p.m. Monday–Friday / 8 a.m.–6 p.m. Saturday and Sunday
Recommended drink: A classic Cafe Au Lait
PJ's is a popular New Orleans-based coffee chain, with shops in 14 states. With its Southern roots, the coffee drinks are bold and flavorful, using ingredients such as chicory. For something sweeter, try a drink with the signature King's Cake flavoring. Also, be sure to order a traditional New Orleans beignet, a deep-fried pastry sprinkled with powdered sugar.
This particular location in Cypress has a drive-thru and offers catering for meetings and other events, as well. Inside, the decor is New Orleans-inspired, with upscale decor and rich, jewel-toned colors. PJ's Coffee of New Orleans in Cypress is tucked into a shopping center with several nearby restaurants, so it's a great lunch stop.
Fusion 36°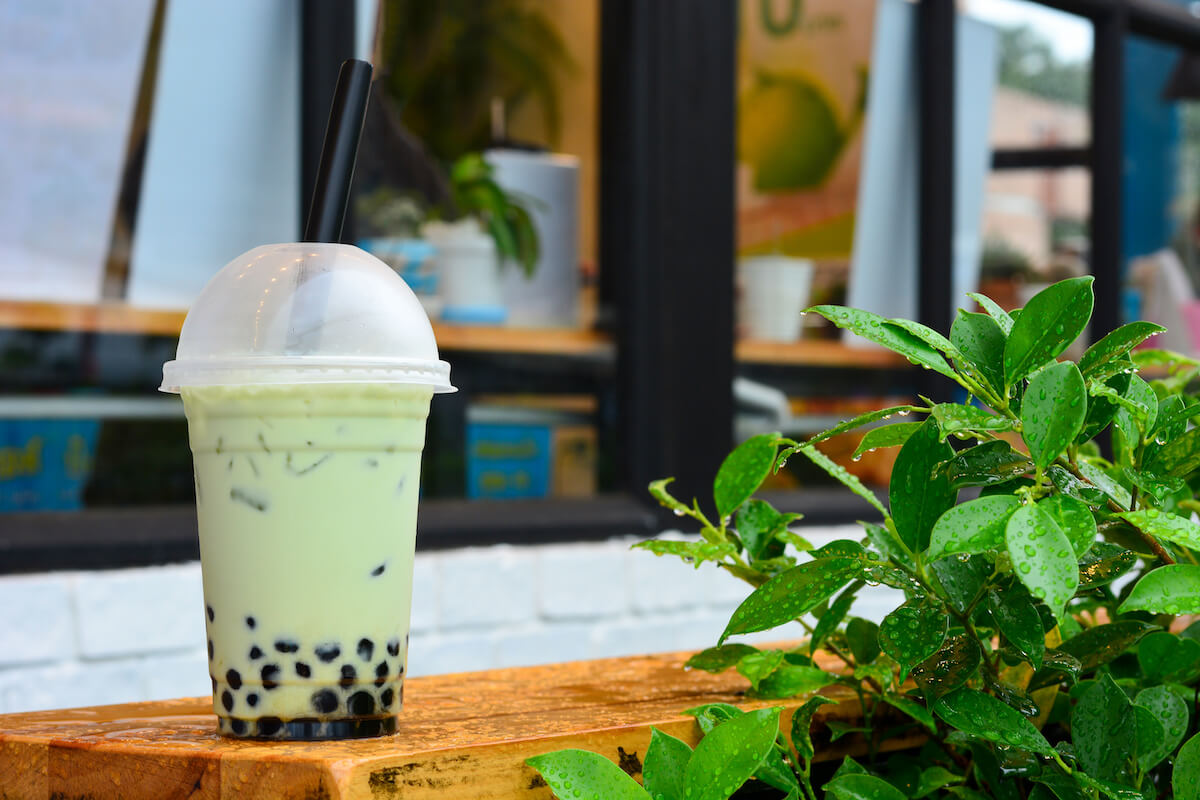 Address: 7210 Barker Cypress Rd.
Hours: 10 a.m.–11 p.m. seven days a week
Recommended drink: Any boba tea
Located in a busy area along Cypress' main road, Fusion 36° is deservedly popular. The menu is enormous, with not only coffee-based drinks, but a large selection of tea, smoothies, and slushes, as well. Going a step further, the drinks here are endlessly customizable. For example, you can get regular tea or cream tea, plus add "sinkers." Sinkers are common in boba tea shops, and include options like tapioca pearls or fruit jelly.
The vibe and decor are elegant, with several chandeliers, soft music, and plenty of places to sit. This coffee shop also has two other nearby locations, one in Easton Commons and one in the city of Katy.
The Daily Brew
Address: 12303 N. Eldridge Pkwy., suite A
Hours: 6:30 a.m.–5 p.m. Monday–Friday / 8 a.m.–5 p.m. Saturday / closed Sunday
Recommended drink: Vietnamese iced coffee
On any given day, The Daily Brew is filled with locals studying or working remotely. The vibe is quiet and cozy, making it the perfect studious setting. If you're popping in strictly for fun, check out the selection of books and board games.
You have a tremendous variety of drinks to choose from, whether or not you need a caffeine fix. In addition to coffee, the options include bubble tea, slushies, smoothies, and more. There's also a small selection of baked goods. If you need a recommendation, the lemon cake is a local favorite.
Crema Espresso Stand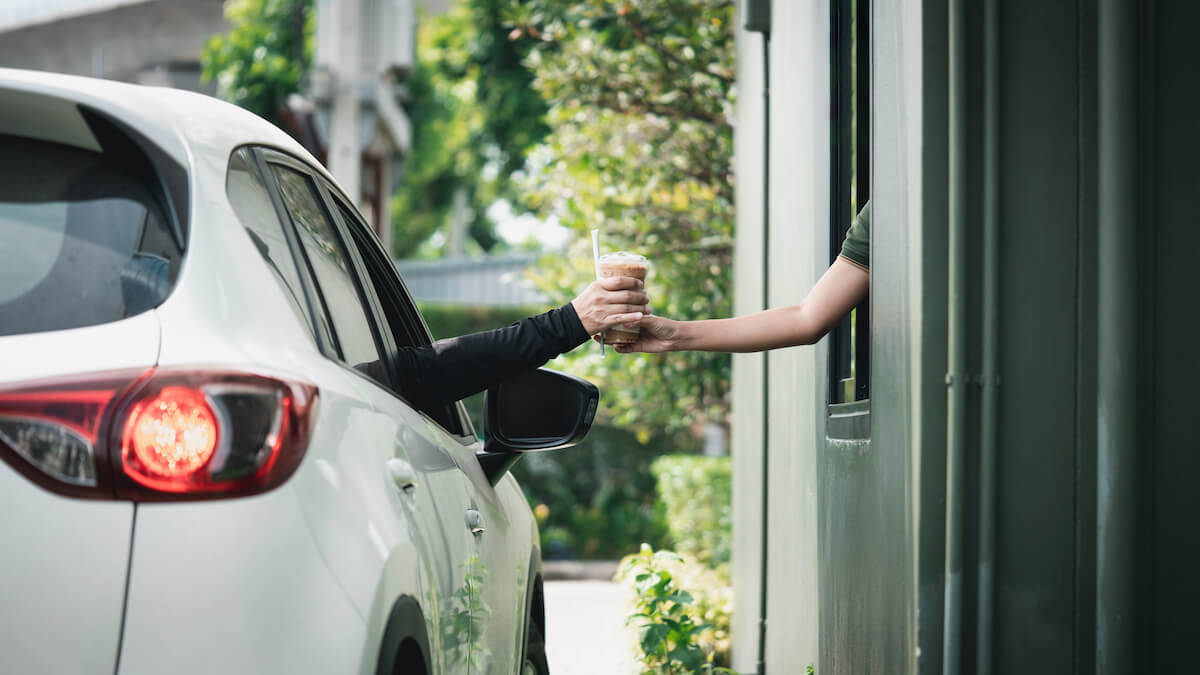 Address: 15210 Spring Cypress Rd.
Hours: 5 a.m.–6 p.m. Monday–Friday / 6 a.m.–6 p.m. Saturday / 7 a.m.–3 p.m. Sunday
Recommended drink: Cajun "Jane," a vanilla-praline latte
Crema Espresso Stand is exactly what it sounds like, a small stand with a drive-thru and walk-up service, but no indoor seating. This locally-owned stand is extremely popular, and people love it especially for the fast service. Its extensive "light" options, including fat-free and sugar-free versions of many signature drinks, also win favorable reviews and repeat customers.
As a nice bonus, Crema is right near Little Cypress Creek Preserve, one of the best parks in Cypress. Treat yourself, then go explore the preserve's multi-use trails and several ponds.
Hanan's Cafe
Address: 25282 Skinner Rd. (Cypress Village Station)
Hours: 8 a.m.–2 p.m. Tuesday–Sunday / closed Monday
Recommended drink: Coconut latte
Although you could certainly describe Hanan's Cafe as a popular Cypress coffee shop, most people come primarily for the food. It's often considered one of the best places to eat in Cypress! The flavorful, Peruvian-inspired menu features unexpected dishes like plantains with chimichurri and pineapple salsa, empanadas, and salmon benedict.
Hanan's is on one end of bustling Cypress Village Station, making it convenient to go for breakfast or lunch. Note that it's perpetually busy, so if you're planning to dine in, don't go when you're in a hurry. Locals rave about the surprisingly affordable price points. Bring in your kiddos—they'll be treated to free cotton candy.
Find the Best Coffee Shop Near You
Whether you're seeking a quiet corner to unwind or a lively spot to connect, there's a coffee shop in Cypress, TX, that fits the bill. A great day often starts with a great cup of coffee, and when you're living in Cypress, the next great cup is just around the corner.
Ready to find your new home in Cypress, TX? Call The RealFX Group at (512) 956-7390 to contact an experienced local real estate agent today and let us help you discover the perfect place to live in Cypress.