7 Best Gated Communities in Cypress TX: Find Secluded Luxury
Posted by Texas Real Estate Source on Thursday, March 30, 2023 at 3:40:43 PM
By Texas Real Estate Source / March 30, 2023
Comment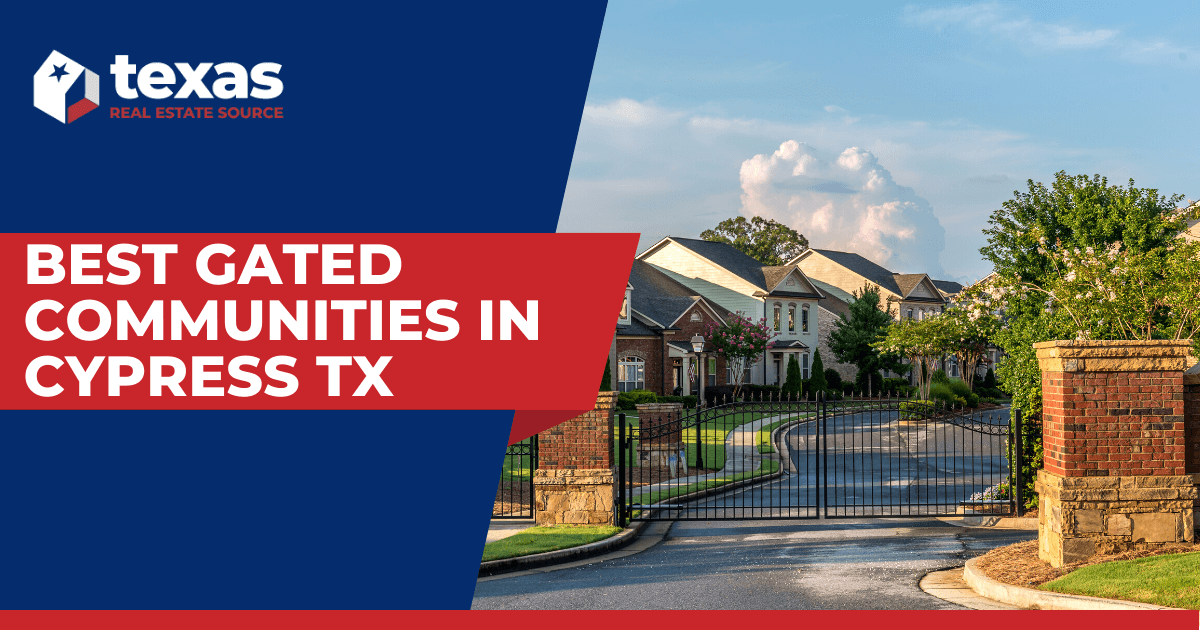 Texas homebuyers considering a move to the Northwest Houston area will find a wealth of attractive options in and around the city of Cypress. Conveniently positioned along the Highway 290 corridor, the region boasts neighborhoods at every price point, master-planned communities with resort-style amenities, and even some equestrian-friendly subdivisions featuring multi-acre million-dollar estates.
Folks looking for the peace and privacy of a gated community in Cypress will also find plenty to choose from, with numerous private neighborhoods perfect for every lifestyle and budget. Join us as we explore the area and discover comfort and security among some of the best gated communities in Cypress, TX.
Bridgeland: Sheldon Lake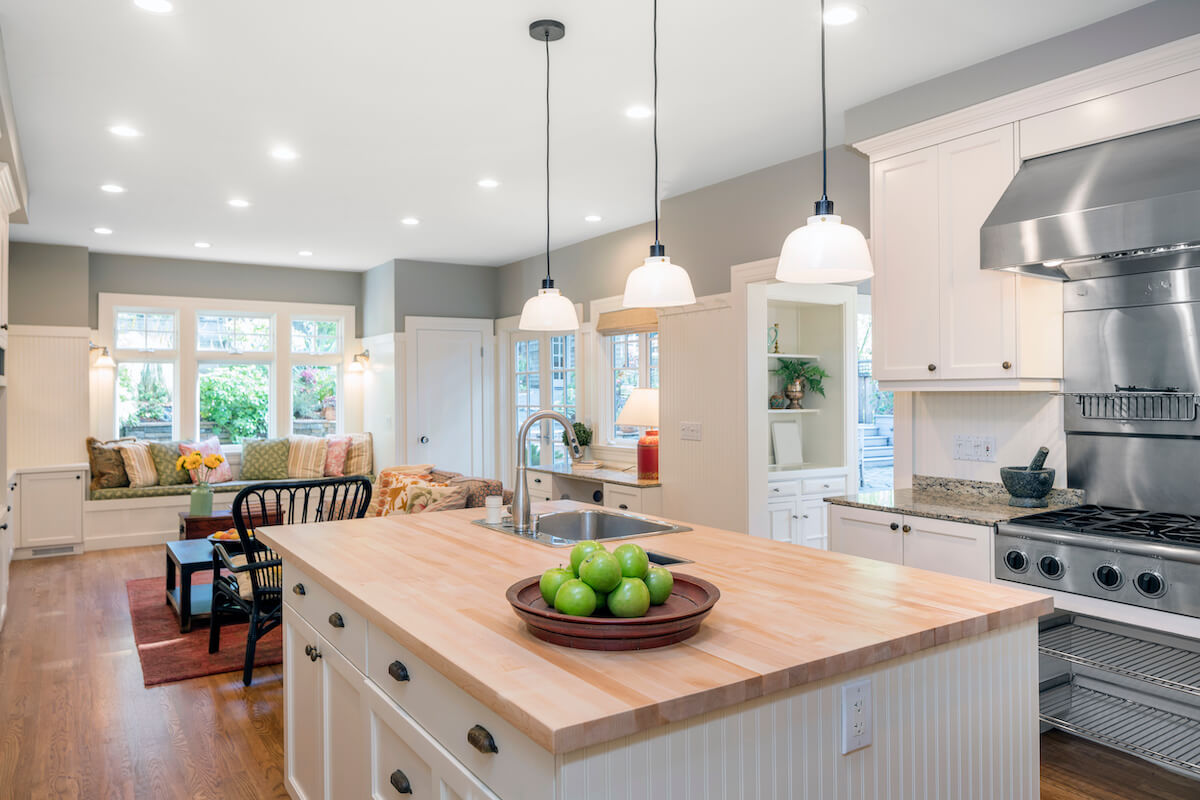 The Bridgeland master-planned community sits in southwest Cypress, about four miles down Fry Road from the Northwest Freeway. This sprawling 11,400-acre residential development comprises several different neighborhoods, including the gated section of Sheldon Lake. Secured behind gates at the north end of Sheldon Lake Drive off of Summit Point Crossing and another off of Roaming Bison Trail at Black Swallowtail Drive, this luxury home neighborhood features fewer than 100 homesites positioned around three community lakes.
Custom home builders Fedrick Harris Estate Homes and Partners in Building have models near the community's north entrance, showcasing Sheldon Lake's premium home design and construction. Floorplans run from 4,700 to more than 5,300 square feet, and homesites of a half-acre and larger are common. Most properties enjoy waterfront views, private pools, and backyard entertainment areas. Homes behind the gates here are typically priced from $1.5 million and up.
At the center of the neighborhood is Sheldon Lake Park, complete with a covered pavilion, paved walking paths, and lots of trees and green space. Elsewhere, the community features beautifully-landscaped shorelines and abundant green space around the private lakes. Residents also enjoy access to all the amenities available throughout Bridgeland, including paddle sports on the lake, multiple parks and playgrounds, several resort-style swimming complexes, and an abundance of sports courts and play fields.
Bridgeland Amenities
Community Lakes and Paddle Sports
Lakeland Activity Center
Dragonfly Park Amenity Center
Swimming Pools and Lazy River
Waterpark-Style Splash Parks
Pocket Parks and Playgrounds
Tennis Courts and Sports Fields
Hiking and Biking Trails
Skateboard Park
Dog Park
Towne Lake: Sunset Harbor & Heritage Cove
On the other side of Fry Road, just minutes from Bridgeland, is the waterfront neighborhood of Towne Lake. Built around the most prominent private recreational lake in the region, Towne Lake features several gated communities, including the prestigious Sunset Harbor and Heritage Cove sections.
Begun in 2018, Sunset Harbor boasts a limited number of waterfront estates behind the gated entrance at Dockside Landing Drive and Towne Lake Parkway, as well as a collection of patio homes in the adjacent Sunset Harbor Villas section. The neighborhood sits on a peninsula in the heart of the lake. It features spacious homesites, lots of backyard pools, and several private boat docks among the gated community's many waterfront homes. Real estate here ranges from 1,900 square feet to more than 3,300 square feet, with home prices generally starting from the $500s.
Heritage Cove is a private gated neighborhood at the southern tip of Towne Lake reserved for active adults 55 and older. Behind the gates at Mystic Maple and Hamilton Hill Drive, buyers will find a selection of new construction homes and ready-to-build floorplans in a variety of styles and sizes. Property owners here enjoy the lock-and-leave convenience of HOA-included lawn maintenance. Heritage Cove home prices typically start from the $400s.
Sunset Harbor residents have access to a residents-only marina, and both gated community sections feature plenty of paved walking paths that connect with other Towne Lake amenities. Homeowners throughout the development enjoy a true waterfront lifestyle, including motor boating, skiing, fishing, or simply taking a sunset cruise over to The Boardwalk for dinner.
Towne Lake Amenities
300-acre Private Recreational Lake
Boat Launch Ramps and Docks
Marina and Boardwalk
Clubhouses and Activity Centers
Swimming Pools and Splash Parks
Parks and Playgrounds
Hiking and Biking Trails
Community Garden
Villages of Cypress Lakes: Leyland Shores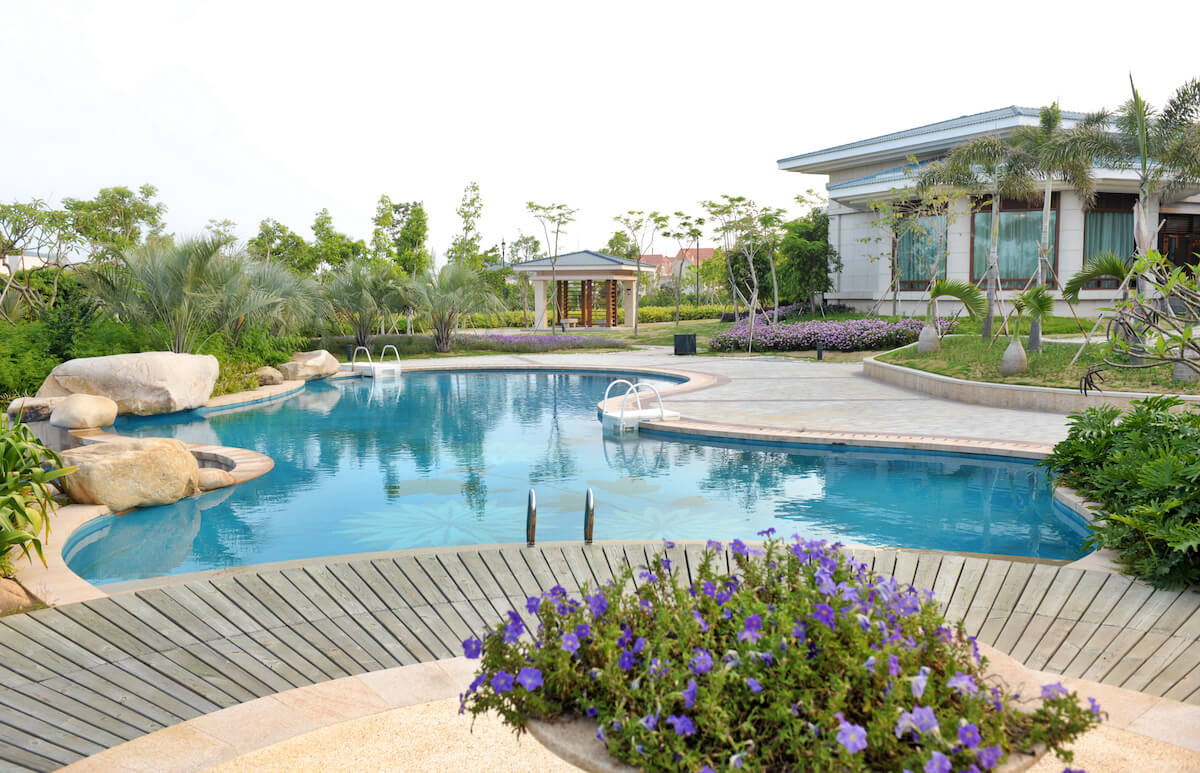 The prestigious gated community of Leyland Shores sits inside the Villages of Cypress Lakes neighborhood, just west of the Cypress Lakes Golf Course—one of the best golf courses in Cypress. Behind the main gate off Louetta Road are fewer than 50 homesites. Roughly half of the properties here enjoy fairway views, while the others back up to one of the development's many private lakes.
Leyland Shores offers a variety of established new-construction homes with several ready-to-build vacant lots still available. Waterfront properties and golf course homes in Leyland Shores sit on expansive homesites with plenty of room for private backyard amenities. Home prices here are generally from the $600s to over a million, with vacant lot values varying from around $30,000 to $100,000 or more.
Residents of Leyland Shores have quick, easy access to the neighboring golf course, as well as the other activities and attractions found in the Villages of Cypress Lakes. Among the many available lifestyle amenities are a community clubhouse, resort pool, splash pad, and shaded playground. And a few miles of paved hiking and biking trails connect with numerous pocket parks and private ponds throughout the area.
Village of Cypress Lakes Amenities
Cypress Lakes Golf Course
Swimming Pools and Splash Park
Paved Hike and Bike Trails
Parks and Playgrounds
Community Lakes
Sports Courts
Cypress Creek: The Reserve
The Reserve at Cypress Creek lies beyond the gated entry at Rustling Glen Lane on the west side of Telge Road. Nestled into the heavily-wooded Little Cypress Creek nature area, one of the best parks in Cypress, The Reserve features more than 130 single-family homes built around the early 2000s.
Compared to the typical gated community, homes in The Reserve at Cypress Creek are relatively affordable, with property values generally in the $300s and $400s. Layouts here average around 2,800 square feet on 60- and 70-foot lots, leaving enough room for fenced backyards and private amenities.
Residents of The Reserve enjoy a central pond surrounded by mature trees, picnic grounds, and a paved pathway leading to the neighborhood's clubhouse and amenity center. Here, homeowners and their guests can swim in the private lap pool, hang out in the shade of the native oaks, and enjoy a regular calendar of community events. Favorite attractions and activities outside the gates include the hiking and biking trails, native Texas trees, and horseback riding found throughout the neighboring 60-acre Little Cypress Creek Nature Preserve.
Cypress Creek Amenities
Community Clubhouse
Private Swimming Pool
Neighborhood Pond and Fountain
Paved Walking Trails
Little Cypress Creek Preserve
Bridlecreek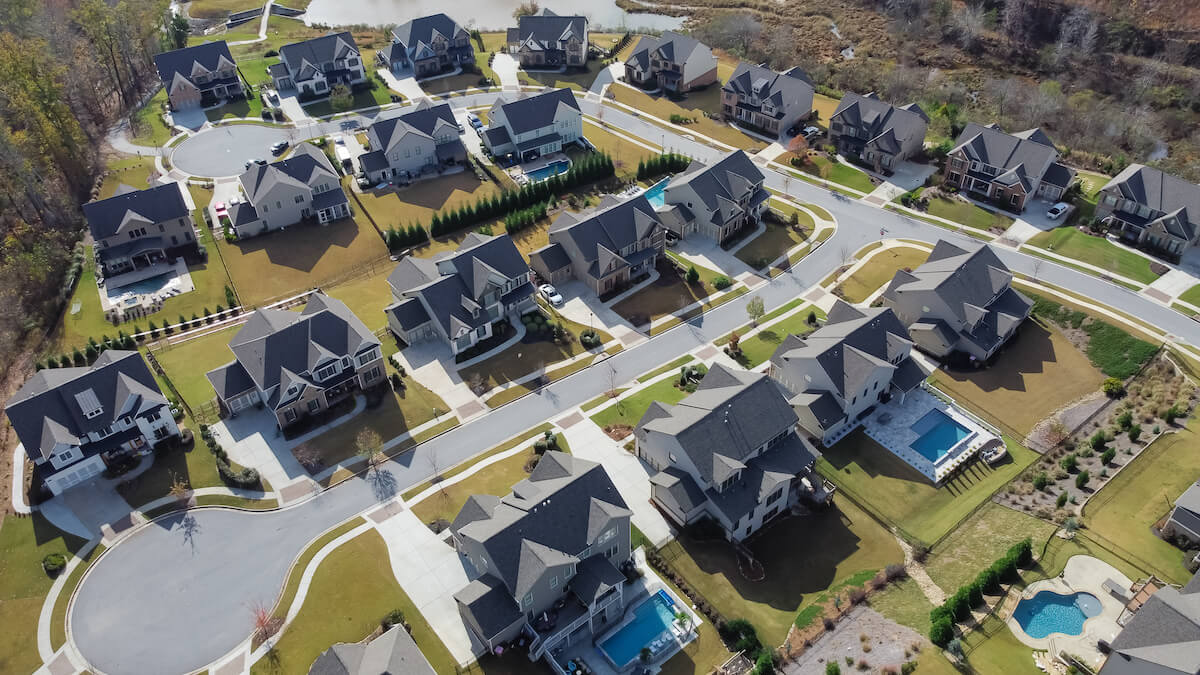 Cypress-area homebuyers seeking luxury living in a private gated community will want to explore the neighborhood of Bridlecreek. Located off of Kluge Road at Bridlecreek Glen Drive, this development was established in 2016, with ongoing new home construction from premium builders like Empire Communities, Partners in Building, and Coventry Homes.
Bridlecreek floorplans run large, averaging more than 4,500 square feet. The 80- and 90-foot homesites are equally spacious, with the typical lot here measuring a quarter of an acre. Homes for sale in the Bridlecreek gated community range from the $600s to more than a million.
The neighborhood features lush green space, beautifully-landscaped pocket parks, and paved pathways. There's also a scenic catch-and-release fishing pond surrounded by plenty of open green space. In addition, residents enjoy convenient access to the Kluge Tennis Center next door, offering lessons and tournament play for players of all ages and skill levels. And Bridlewood's golfers are just minutes away from the top-rated public courses at nearby Longwood Golf Club.
Bridlecreek Amenities
Community Lake and Fountains
Catch and Release Fishing
Paved Hiking and Biking Trails
Kluge Tennis Center
Marvida
Looking for new construction homes in Northwest Houston? The Marvida gated community between Cypress and the city of Katy may have precisely what you're after. This mixed-use Land Tejas development spans more than 800 acres east of Grand Parkway, with a master plan calling for approximately 2,500 single-family properties, next-level lifestyle amenities, and convenient commercial services.
Marvida homes are the product of innovative home builders like Ashton Woods, Chesmar, Hamilton Thomas, and K. Hovnanian, and buyers will find models for these and other builders throughout the development. Various floorplans are available here, measuring from 1,500 to more than 4,000 square feet on homesites ranging in size up to a quarter of an acre. Homes for sale in the Marvida gated community typically vary from the $200s to the $600s.
At the heart of the neighborhood's many amenities is the Island Amenity Village, with a waterpark-style swimming complex, clubhouse, fitness center, and sports courts for tennis, volleyball, and pickleball. Marvida residents also enjoy access to all the activities and attractions at nearby Land Tejas affiliated communities like Miramesa and Canyon Lakes West.
Marvida Amenities
The Island Amenity Village
Resort Pool and Lazy River
Waterpark-Style Splash Zones
Clubhouse and Fitness Facilities
Parks and Playgrounds
Sports Courts
Dog Park
Saddle Ridge Estates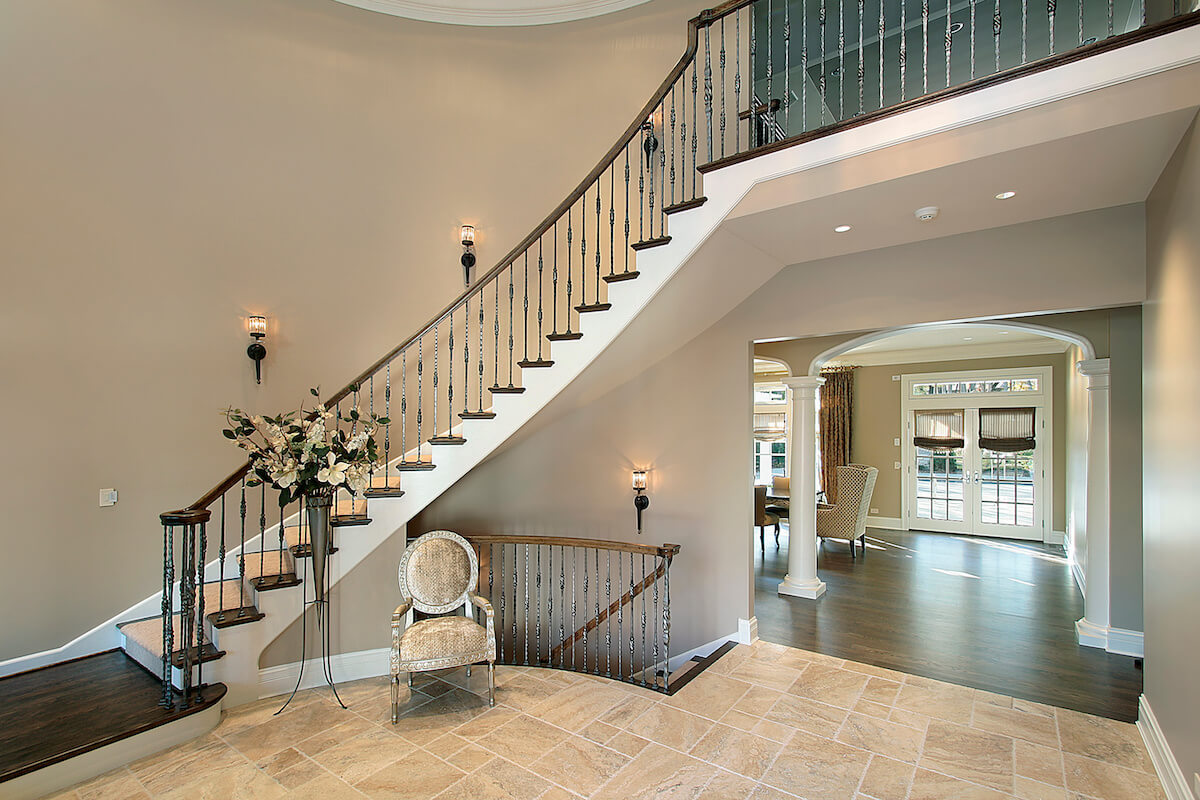 East of Mason Road and northwest of Cypress sits the gated community of Saddle Ridge Estates. Scenic lakes, waterfalls, and an old-style windmill mark the private entry off Schiel Road at Saddle Ridge Pass. Inside, folks will find an equestrian-friendly neighborhood of approximately 40 multi-acre properties featuring private ponds, horse barns, and riding arenas.
Most of the homes in Saddle Ridge Estates were built in the early 2000s, with well-appointed custom interiors and impressive architectural design. Floorplans for these acreage homes typically exceed 5,000 square feet and sit on fenced lots of four acres or more. Homes in Saddle Ridge Estates are well into the millions, with several properties valued at more than $3 million.
Among the many benefits of living in Saddle Ridge Estates is the ability to enjoy a true country lifestyle in proximity to the many big-city conveniences throughout the Houston area. Downtown is just 30 miles away, and fast access to the Grand Parkway makes for a relatively easy commute anywhere in the region. Otherwise, the Saddle Ridge Estates gated community is a horse lover's paradise, with dozens of boarding stables and riding facilities located within a 10-mile radius.
Saddle Ridge Estates Amenities
Multi-Acre Fenced Estate Lots
Horse-Friendly Community
40-Acre Equestrian Park
Private Ponds
Discover Gated Communities in Cypress, Texas
There's a virtually endless selection of private neighborhoods and gated community homes in Cypress, Texas. The area features different size developments, ranging from high-end enclaves of just a few properties to large master-planned communities with multiple gated sections. Homes in the region are found at a variety of price points, from the $200s well into the millions, and prospective buyers will discover amenities and local attractions suited to every interest and lifestyle. If you're looking for a neighborhood offering comfort and security in the northwest corner of the Greater Houston area, be sure to explore the best gated communities in Cypress.
Ready to find your new home in Cypress, TX? Call The RealFX Group at (512) 956-7390 to contact an experienced local real estate agent today and let us help you discover the perfect place to live in Cypress.