League City Golf Courses: 7 Best Golf Courses in League City TX
Posted by Texas Real Estate Source on Monday, September 18, 2023 at 2:52:55 PM
By Texas Real Estate Source / September 18, 2023
Comment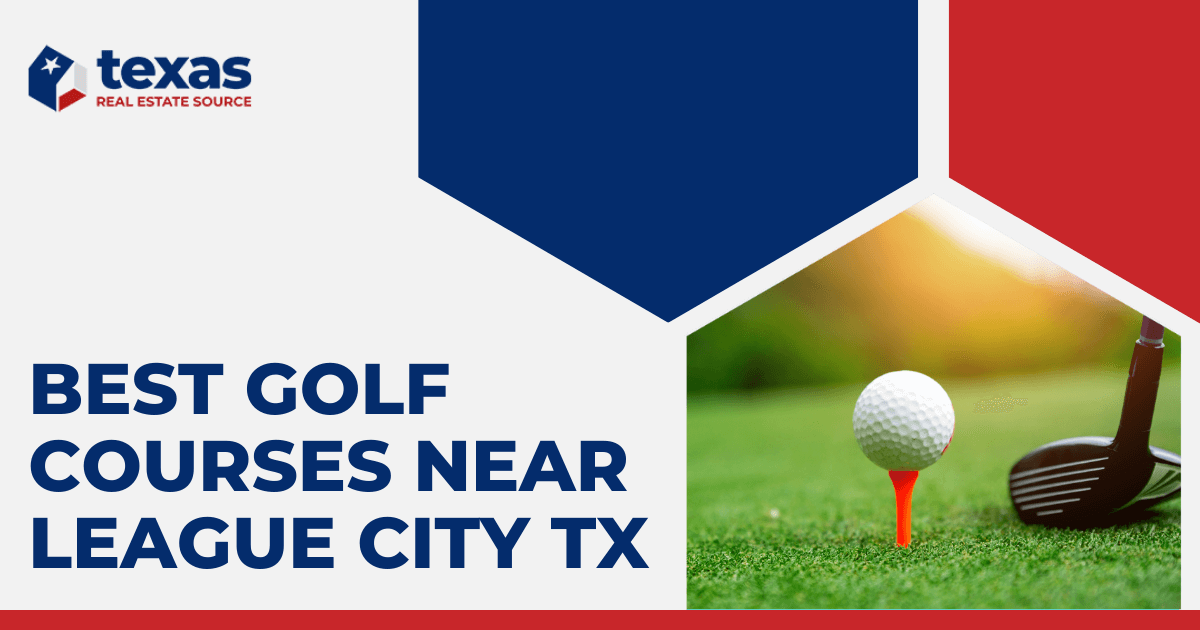 Nestled amidst the vibrant Gulf Coast landscapes of League City lies a hidden treasure trove that beckons both avid golfers and nature enthusiasts alike. The Bay Area is home to more than half a dozen golf courses and golf clubs ready to offer you a challenge, no matter your skill level.
Picture yourself beneath the warm Texan sun, the scent of freshly cut grass in the air, and the next hole calling your name. These golf courses in League City, TX, are meticulously designed to give you a fantastic experience.
Magnolia Creek Golf Club
Inside League City's Magnolia Creek master-planned community is the Magnolia Creek Golf Club. Located near Bay Area Boulevard and League City Parkway, the club boasts three unique nine-hole courses that combine to challenge players of every skill level.
Magnolia Creek's par-36 Ireland Course measures more than 3,500 yards from the pro tees, with a 135 slope and 74.7 rating, while the Scotland Course offers similar difficulty ratings and yardage off the tee. The nine-hole par-36 England Course plays slightly easier, running about 3,400 yards from the back tees with a relatively relaxed 128/74.5 slope and course rating. Tee times are available to members and their guests for all three courses, and the club offers a variety of golf and social membership options.
Community residents find plenty of amenities in addition to golf, including neighborhood swimming pools, parks, playgrounds, and clubhouse facilities. Most Magnolia Creek homes were built in the early 2000s, with spacious lots and generous floorplans averaging around 3,000 square feet. Home prices here typically range from the $300s to the $500s.
South Shore Harbour Country Club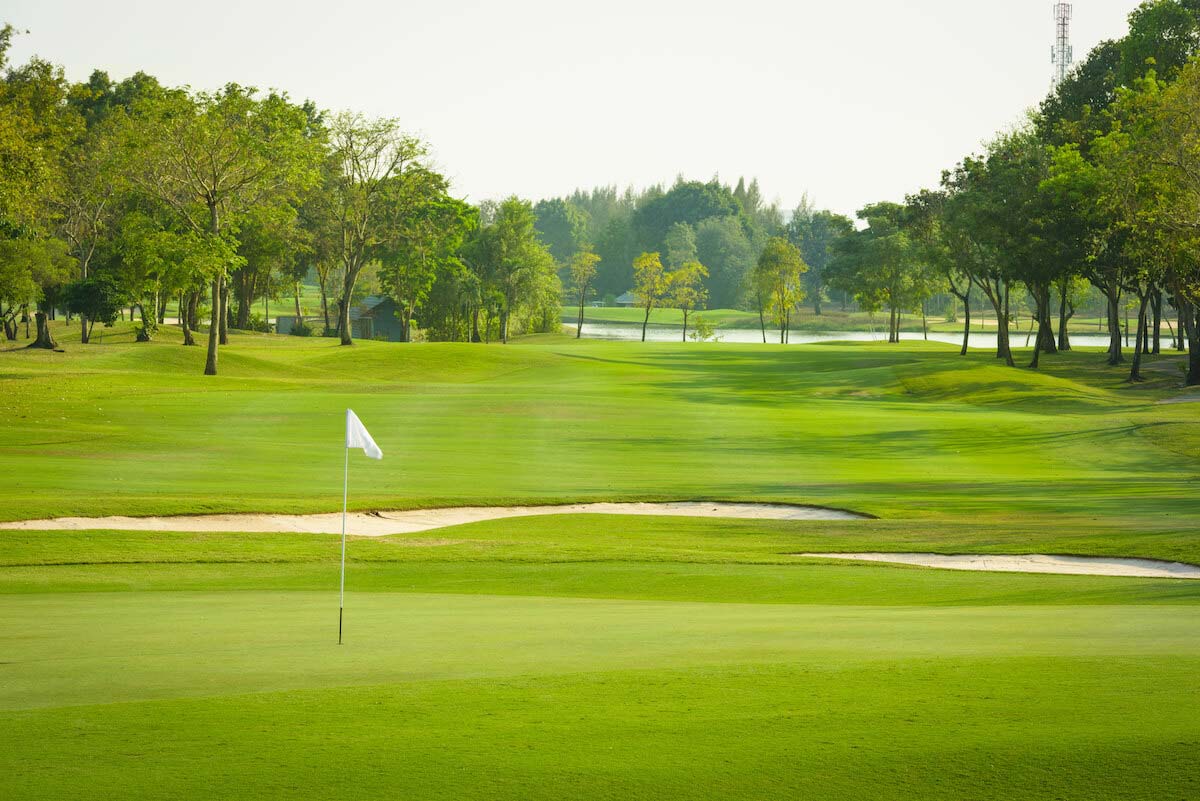 One of the most popular League City golf courses is found at South Shore Harbor Country Club in the northeast corner of town. Members here enjoy access to the club's next-level practice facilities, full-service dining, a calendar full of social events, and three nine-hole tracks totaling 27 holes of championship golf.
The club's South Course plays to a par 36, measuring 3,360 yards from the black tees, while the par-36 nine-hole Shore Course runs more than 3,500 yards from the rear-most tee box. Similar in difficulty to the South Course, the Harbour Course totals just over 3,360 yards from the back tees.
Golf course homes line the fairways winding through the gated community, where prospective buyers will find a variety of properties typically priced from the $300s to the $800s. The South Shore Harbour neighborhood provides its residents with impressive lifestyle amenities, including the neighborhood swimming pool and tennis courts, and boaters can launch their private watercraft at the South Shore Harbour Marina on nearby Clear Lake.
Beacon Lakes Golf Club
Beacon Lakes Golf Club is another popular golf course near League City. The club is located adjacent to the Victory Lakes development northeast of the neighboring city of Dickinson. Beacon Lakes' lighted course makes it a popular destination for night golf, ideal for golfers who work late but still want to squeeze in a round.
The par-72, 18-hole layout totals 6,777 yards from the gold tees with a 72.8/126 rating and slope. High-handicap players generally find it much easier going from the front-most white tees, with around 5,750 yards and a more manageable 68.6/119 rating/slope. Regardless of the tee placement, the Beacon Lakes course tests all skill levels with plenty of strategically placed water hazards and sand traps guarding the well-kept greens.
The Victory Lakes community next door provides residents with various attractions and amenities in addition to the things to do in League City. Folks living here have access to the neighborhood clubhouse, a resort-style lap pool, tennis courts, and playgrounds. Homes for sale in Victory Lakes are mostly two-story construction featuring floorplans of 3,000 square feet or more, with prices from the $400s to the $700s.
Timber Creek Golf Club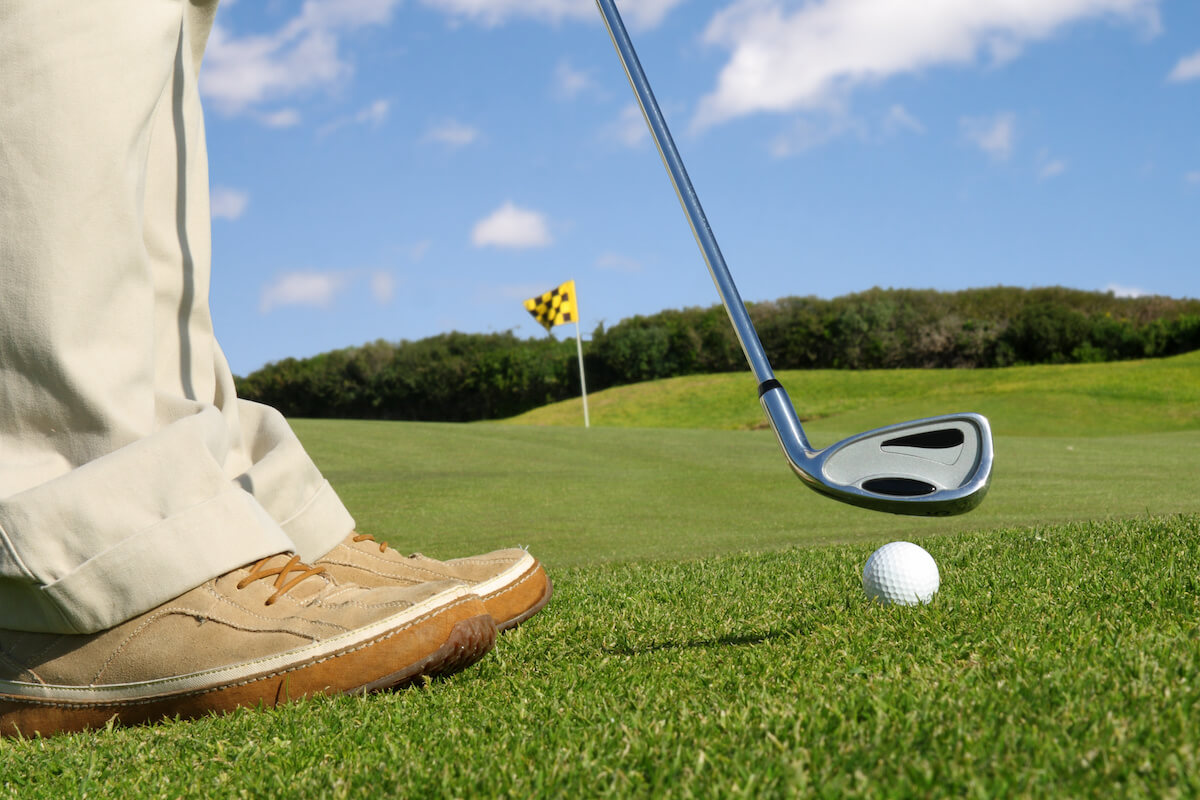 Near League City, on the north side of the city of Friendswood, lies the picturesque Timber Creek Golf Club, surrounded by popular area neighborhoods like Quail Crossing and the Forest of Friendswood. Laid out amid more than 300 acres of native oaks and pines, the Timber Creek public golf course features three distinct nine-hole tracks designed to challenge golfers of every handicap.
Timber Creek's par-35 Creekside course plays short but tough. Despite just over 3,100 yards from the rear tees, the layout demands precision shot-making and solid course-management skills. The Pines par-36 plays a longer 3,418 yards from the blues, while the Timber Trails track stretches to nearly 3,600 yards from the pro tees. The club features a fully-stocked pro shop, lighted driving range, restaurant and bar, and a 200-seat outdoor event pavilion.
Hillcrest Golf Club
Players will find Hillcrest Golf Club located southwest of League City in the nearby city of Alvin. Hillcrest's lighted public course provides a unique night golf experience on its fun and forgiving nine-hole layout. The track is a relatively short par 33, running just around 2,600 yards from the championship tees, where it plays to a comfortable 66/115 course rating and slope. Hillcrest's green fees are also quite reasonable. Players can still walk nine holes here during the week for only 10 bucks.
The course sits adjacent to the Alvin community of Hillcrest Village, home to a little over 250 households. Many of the properties in Hillcrest date back to the 1960s, though homebuyers can still find a few ready-to-build residential lots here, priced well below $100,000. Recent sales of single-family homes in the neighborhood range from the $200s to the $400s.
Bay Oaks Country Club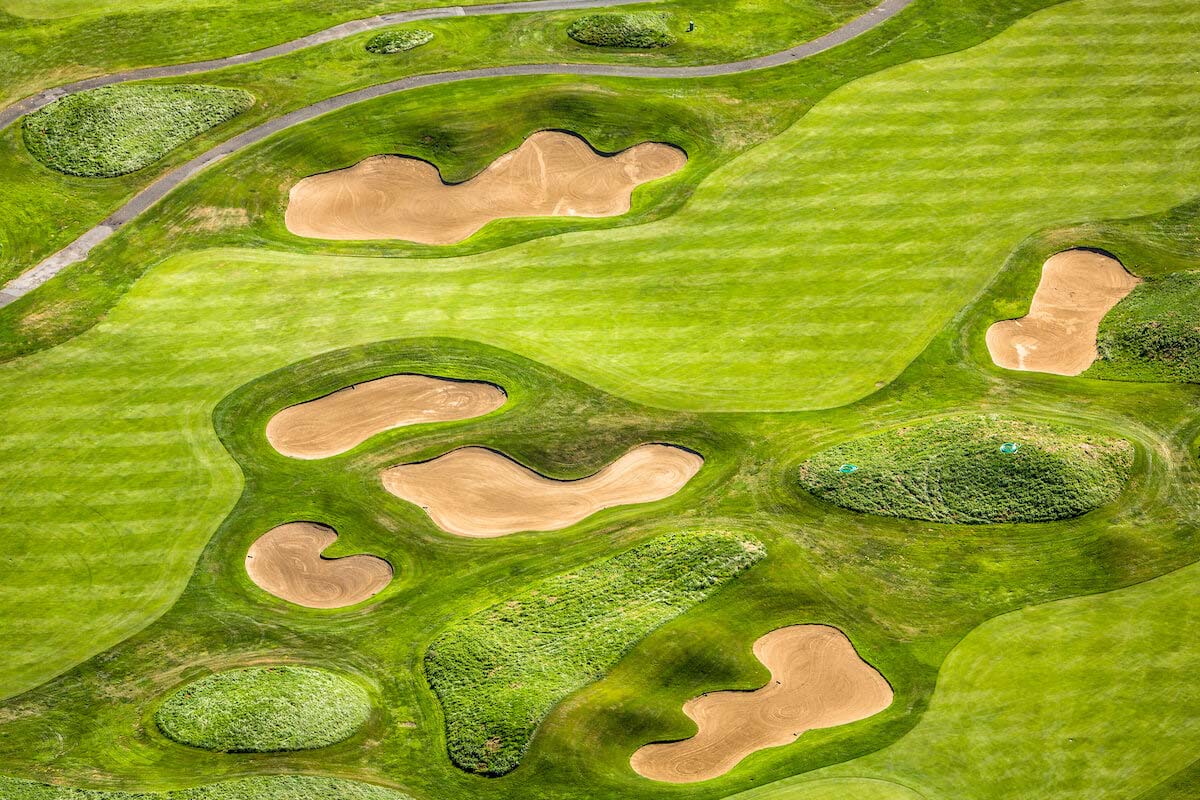 Bay Oaks Country Club is located north of League City in the Clear Lake area. The club provides members and their guests with 18 holes of championship-caliber golf, a state-of-the-art fitness center, resort-style swimming pools, and various dining options. Members also enjoy access to the Bay Oaks Tennis Center, rated among the finest racquet sports facilities in the Houston area. Those considering joining Bay Oaks will find several golf and social membership options to choose from.
The 18-hole par-72 course at Bay Oaks Country Club features tree-lined fairways and a variety of terrain running along nearby Horsepen Bayou. The rear tournament tees total more than 7,000 yards, with a challenging 134 slope and a 74.7 course rating. Several forced water carries, plenty of bunkers, and well-guarded greens test players of every skill level.
In addition to golf and country club living, the master-planned community of Bay Oaks offers residents plenty of other neighborhood amenities, including several parks, playgrounds, and a swimming pool. The development features a variety of single-family properties positioned along its tree-lined streets and dozens of golf course homes along the fairways. The median home price in Bay Oaks is typically in the mid-$600s.
Bay Forest Golf Course
The Bay Forest Golf Course in the city of La Porte is about 15 miles north of League City, east of Highway 146. The 18-hole layout sits near the shores of nearby Trinity Bay, where prevailing winds blow east to west across the course. Designed with a mix of tight, tree-lined fairways and wide-open holes, the track tests players of all skill levels.
At its most challenging, Bay Forest plays more than 6,800 yards with a 73.5/137 slope and course rating. Beginners and high-handicappers will likely find it easier going from the front tees, with just 5,661 yards and 68.7/119 slope/course ratings. The course features a fully-stocked pro shop, driving range, practice greens, and casual food and drink service at the Bay Forest bar and grill.
Discover the Golf Clubs Near League City
One thing is clear: living in League City is a golfer's paradise. With a blend of captivating scenery and diverse experiences, these League City golf courses offer something for every golfer. Whether you seek relaxation, friendly competition, or a touch of nature, you'll find it here.
Tee up your next adventure and discover the beauty of golf in League City, TX. Whether you're a seasoned pro or just starting, these courses welcome you to a world of leisure, excitement, and camaraderie. Embrace the charm of League City's fairways and let the rhythm of the game become your melody in this captivating corner of Texas.