Lubbock TX Golf Courses: 7 Best Golf & Country Clubs in Lubbock
Posted by Texas Real Estate Source on Monday, February 6, 2023 at 4:44:19 PM
By Texas Real Estate Source / February 6, 2023
Comment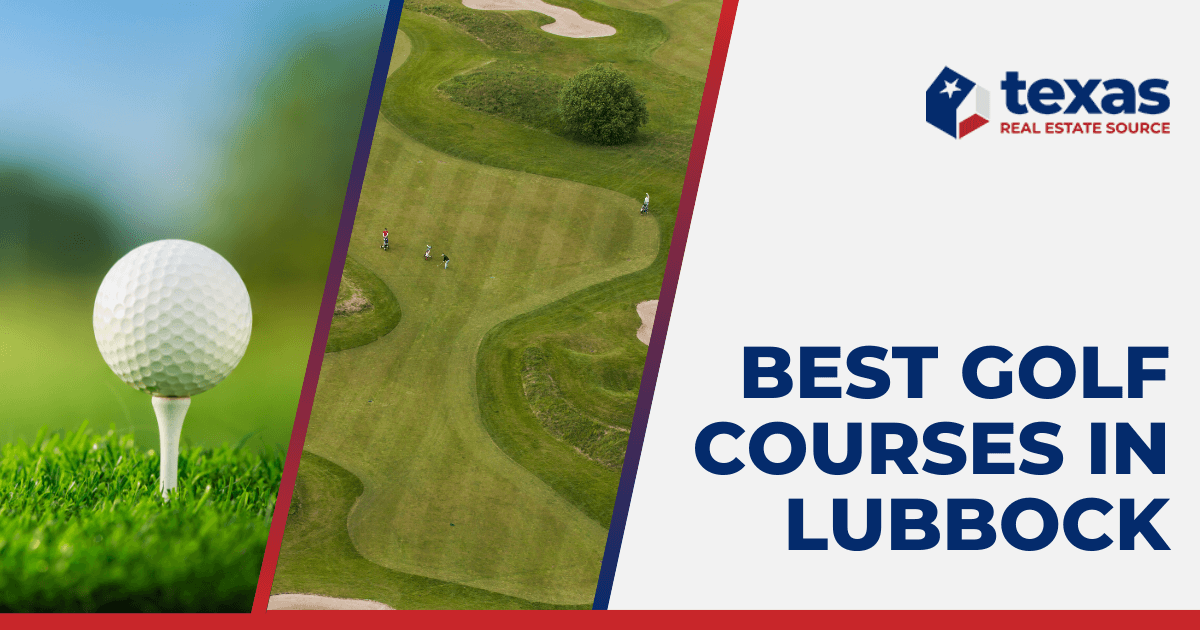 Everything is bigger in Texas, and that includes the golf scene. The city of Lubbock is home to a multitude of great golf courses, many of which also offer special country club amenities such as pools, tennis, and dining options. Those who prefer to be close to the action have great options as well, as several courses lie within fantastic luxury home neighborhoods in Lubbock.
If you're looking for the lowdown on all things golf in Lubbock, you're in the right place. These are our top picks for the best golf courses in Lubbock.
Lubbock Country Club
Lubbock Country Club is just 3 miles north of downtown Lubbock. This par 72 course welcomes players to rolling fairways, mature trees, and scenic ponds. Built in 1921, this course has a great history of being a challenging course for all levels.
Members can also enjoy the clubhouse, grill, tennis, event space, and seasonal pool. A membership at the Lubbock Country Club is much more than a golf experience. It's an opportunity to enjoy the country club lifestyle and spend time with friends, family, and other members.
If you're looking to live within golf cart distance of the Lubbock Country Club, you're in luck. There are several golf course homes nearby. Homes generally range from $200s to $700s, and there are also some available vacant lots for new homes.
Whether you're a seasoned golfer or a newcomer, the Lubbock Country Club is a fantastic option for outdoor recreation.
Golf Course Information
Address: 3400 Mesa Rd. Lubbock TX, 79403
Private
Holes: 18
Facilities: Pro Shop, Practice Area
Amenities: Clubhouse, Grill, Tennis, Pool, Billiards, Meeting Facilities, Banquet Facilities, Events
Meadowbrook Golf Course
Meadowbrook Canyon Creek is one of the best-maintained public course facilities in Lubbock. This course offers golfers two exceptional layout options to choose from. The Canyon Course is the original Meadowbrook course. The par-72 course features tree-lined fairways, meticulously maintained greens, Bermuda grass, and multiple tees. The Creek Course, Old Squirrel Hollow, is par-70 and features tight fairways and lots of water. The course also offers the Meadowbrook Bar & Grill. Grab a post-golf beer or cocktail at the grill or lounge.
Nearby new construction homes are available in the Uptown West neighborhood, typically starting in the $200s. Living in a new home with golf course access close by—what could be better? Meadowbrook Golf Course is a great option for an afternoon on the greens.
Golf Course Information
Address: 601 E Municipal Dr. Lubbock, TX 79403
Public
Holes: 18
Facilities: Golf Shop, Driving Range
Amenities: Bar & Grill, Events
Shadow Hills Golf Course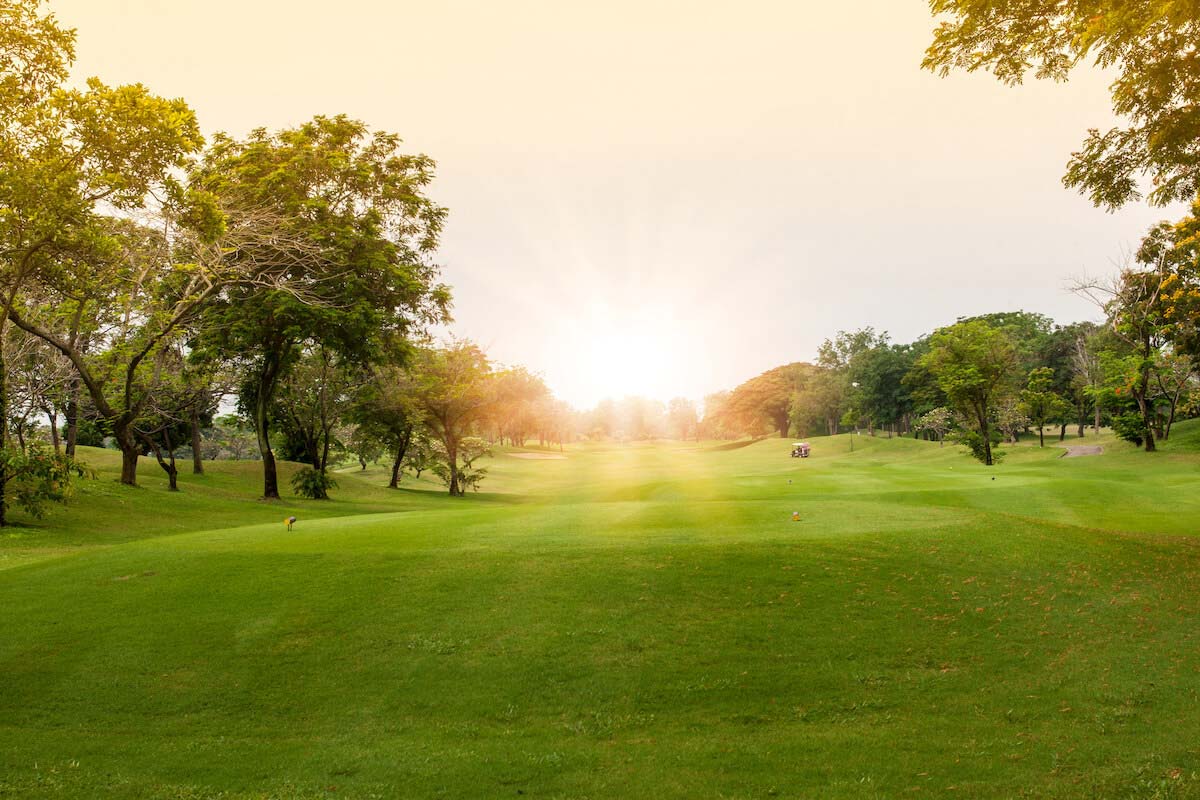 Shadow Hills Golf Course is a challenging course built for golfers at every skill level. It features well-groomed fairways and perfectly manicured greens. The course's signature 6th hole is a short par 3 at 123 yards, boasting a beautiful pond and wildlife-watching opportunities.
Shadow Hills offers the opportunity to book your own golf tournament package, welcoming groups of 40 to 150 players at a time. When you're ready for a lunch break, head to Birdies Grill for a great hot dog or sausage wrap.
This area also features a few golf course homes, which typically start in the $200s. Gated community homes in the Cantera neighborhood just north of the course also generally start in the $200s.
This course is a solid option to play a round of golf for a variety of skill levels..
Golf Course Information
Address: 6002 3rd St. Lubbock, TX 79416
Public
Facilities: Pro Shop
Amenities: Full-Service Grill
Reese Golf Center
Reese Golf Center is a unique course with a varied layout, wide fairways, doglegs, waterways, and strategic bunkers. It also offers players an opportunity to use state-of-the-art GPS tracking on all golf carts. Visitors can end their day by heading to Reese Tavern for Happy Hour and enjoying a few drinks.
This course is the focal point of The Reese Center and is located within its own gated golf course community, The Reserve at Reese Park. The neighborhood offers golf course lots, new construction homes, masonry privacy fencing, street lighting, concrete paved alleys, and more.
The Reese Golf Center is a fantastic option if you're looking for a well-maintained course with nearby luxury homes.
Golf Course Information
Address: 1406 Research Blvd. Lubbock, TX 79416
Public
Facilities: Pro Shop, Practice Area
Amenities: Reese Tavern, Events
Rawls Golf Course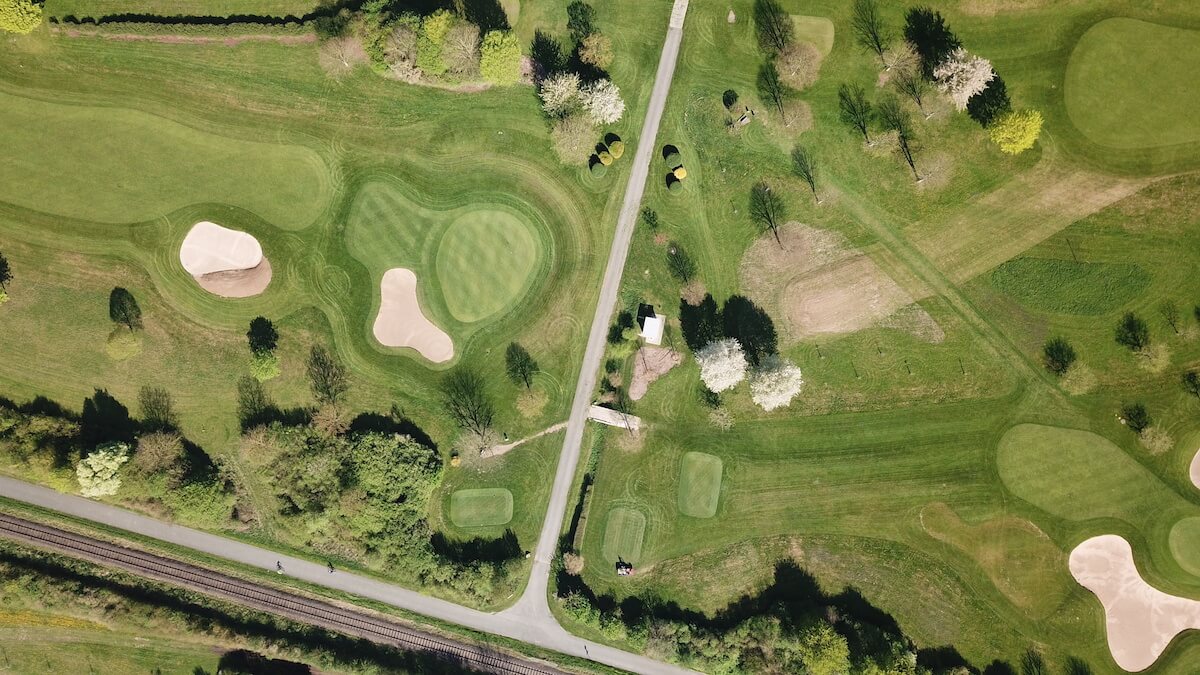 Rawls Golf Course was created for Texas Tech University. Architect Tom Doak crafted the course from a cotton field to a Texas masterpiece by moving 1.3 million cubic yards of topsoil to mimic the valleys and canyons of the Caprock region. The course features wide fairways and contoured greens. Golfweek has rated the course the #3 best campus course in the country and the #3 best public golf course in Texas.
If you're looking for a top-rated course in Lubbock, Rawls Golf Course is the place to be.
Golf Course Information
Address: 3720 4th St. Lubbock, TX 79415
Public
Holes: 18
Facilities: Driving Range, Practice Area, Golf Instruction, Club Rentals
Amenities: Grill, Clubhouse, Lounge, Locker Rooms
LakeRidge Country Club
LakeRidge Country Club is all about the lifestyle experience. This community combines the traditions of golf with modern upscale conveniences.
The championship golf course features rolling hills, mature trees, tight fairways, bunkered greens, and water play in the gorgeously pristine natural setting of Lubbock.
The country club offers a clubhouse, indoor & outdoor banquet space, two indoor tennis courts, four outdoor tennis courts, a heated Junior Olympic-size pool, a toddler pool, poolside service, fine and casual dining, sports instruction, events, and more.
The LakeRidge Country Club is surrounded by a subdivision of high-end homes. Homes for sale in LakeRidge typically range from $300s to the $900s, and many offer golf course views.
LakeRidge Country Club is a great opportunity to build community and enjoy the best golf in southwest Lubbock.
Golf Course Information
Address: 8802 Vicksburg Ave. Lubbock, TX 79424
Private
Holes: 18
Facilities: Pro Shop, Golf Practice Facility,
Amenities: Clubhouse, Dining, Pool, Indoor Tennis, Outdoor Tennis, Swim Instruction, Golf Instruction, Tennis Instruction, Events, Banquet Space
Hillcrest Golf & Country Club
Hillcrest Golf & Country Club is an experience unlike any other. The 7,010-yard 72-par course features a traditional layout preserved and maintained by a select few superintendents.
The country club also features tennis courts, volleyball courts, pools, dining, and more. This club is a fantastic place to build connections and foster relationships within the community.
The Hillcrest area is also home to several nearby residences and a few vacant lots. With so much real estate nearby, it's easy to be within walking distance of the golf and country club.
Hillcrest Golf & Country Club has been a favorite among Lubbockites for over 70 years.
Golf Course Information
Address: 4011 N Boston Ave. Lubbock, TX 79415
Private
Holes: 18
Facilities: Driving Range, Putting Green, Chipping Green, Club Fitting, Golf Pro Shop, Tennis Pro Shop
Amenities: Pools, Clubhouse, Playground, Volleyball/Recreation Area, Dining, Events
Get Ready to Tee Off in Lubbock
Lubbock has several great golf courses that offer a variety of amenities. Whether you're looking to play casually with a few friends or dive into the full country club lifestyle, there's an option for you. Many of these courses also offer the opportunity to live on the course. There's nothing quite like experiencing the Texas sunset over plush greens, mature trees, and magnificent rolling hills from your back patio.
Lubbock offers many opportunities to engage with the community and with nature on the course. Living in Lubbock can be just the slice of Texas paradise you've been searching for.
Ready to discover your next home in Lubbock? Call The RealFX Group at (512) 956-7390 to get in contact with an experienced local real estate agent today and let us help you find your dream home in Lubbock, TX.