6 Best Houston Suburbs to Retire: Discover Your Ideal Retirement
Posted by Texas Real Estate Source on Monday, May 15, 2023 at 6:06:20 PM
By Texas Real Estate Source / May 15, 2023
Comment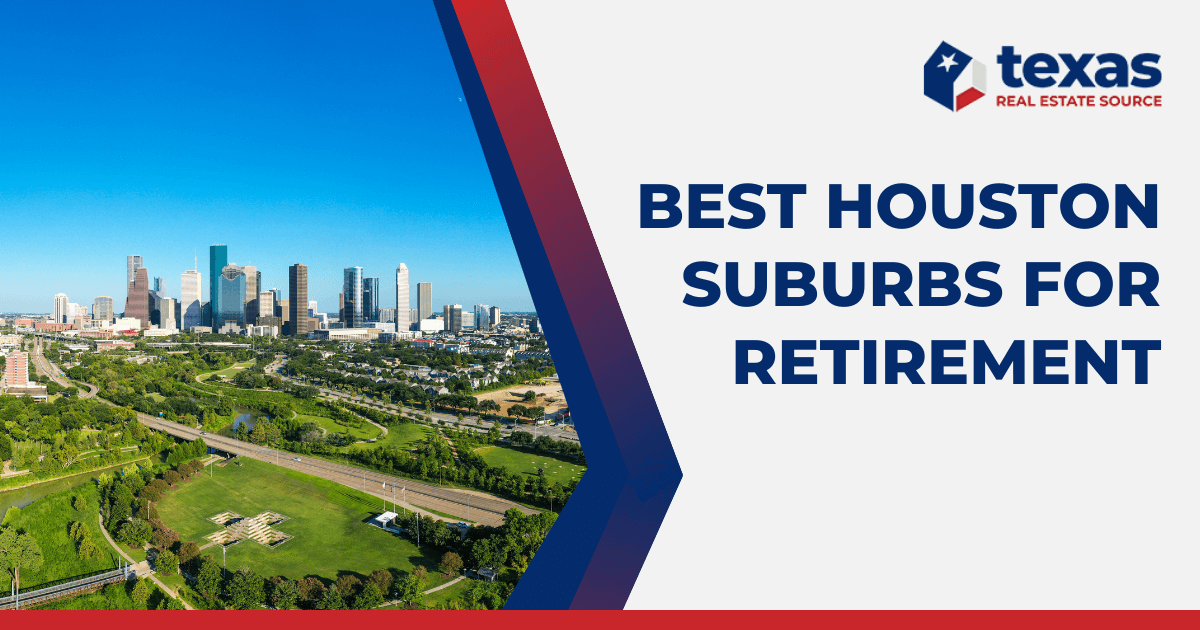 When it comes to the best places to retire in Texas, Houston is a clear standout. However, "Houston" includes a vast area under its umbrella, including hundreds of communities and dozens of suburbs. It's easy to choose the city of Houston as your retirement destination, but how do you go about narrowing things down?
Houston has many suburbs with features many retirees want, including 55+ communities, senior-friendly public transportation, great healthcare facilities, and more.
Katy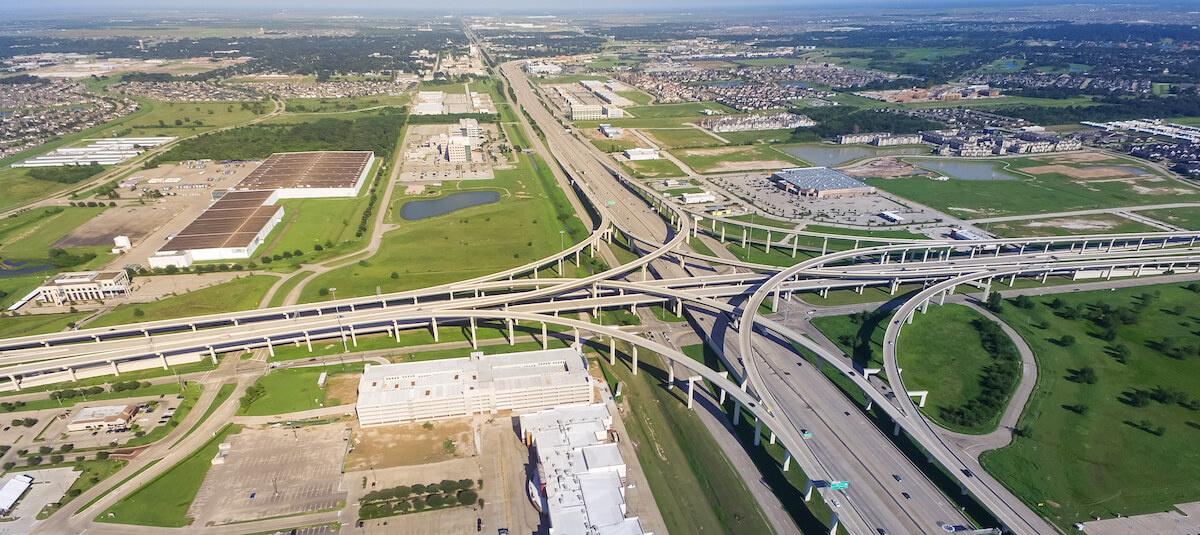 If you're looking for a place to enjoy yourself during retirement near Houston, Katy should be at the top of your list. From beautiful outdoor attractions in Katy like Mary Jo Peckham Park and Katy Heritage Park to the ever-changing theme of the monthly Katy Market Day and other festivals throughout the year, this suburb has something special that appeals to retirees looking for an active lifestyle while still enjoying all the comforts home has to offer.
Memorial Hermann Katy Hospital and related clinics add up to one of the best doctors-per-capita ratios in the Houston metro area, with just over 17 doctor's offices per 1,000 people. Retirees can also take advantage of a plethora of 55+ communities in the best master-planned communities in Katy, such as Heritage Grand at Cinco Ranch.
Katy is also fairly affordable compared to national median prices. Homes for sale in Katy 55+ communities typically list in the $400s, though there's a wide buffer on either side. There are many different housing options available, too, from low-maintenance condos to single-family homes that offer more privacy.
Katy is not only one of the most retiree-friendly suburbs in Houston but also one of the fastest-growing communities in the area. Its location makes it a great place for those who want easy access to downtown amenities while still having a small-town feel nearby.
With so much on offer in this Houston suburb, it's no wonder why SmartAsset ranks Katy as the best place for retirees in Texas.
Richmond
For retirees looking for a quieter setting, Richmond offers an attractive option. In addition to being a bit further out from the main city, giving it a more countryside feel, Richmond also boasts the Del Webb Sweetgrass active adult community. This suburb is home to a variety of amenities and activities that make it desirable for those in their golden years.
Here are four reasons why Richmond may be the perfect spot for your retirement:
Affordable: Richmond provides budget-friendly housing options while still offering all the convenience of being close to a major city. 55+ community homes in Richmond usually list in the mid-$300s, for example, and those come with all the amenities of being in a master-planned community. The overall cost of living is typically lower than in Houston.
Amenities: Speaking of amenities, the Del Webb Sweetgrass community includes a golf course, outdoor swimming pools, fitness centers, walking trails, and numerous other facilities that are perfect for active seniors. Richmond also has other important features like the OakBend Medical Center hospital.
Activities: There are also plenty of nearby events and attractions, such as museums, parks, and concerts, that make living here especially enjoyable. Visit the Art in the Bend festival, sample the wares of the local breweries, or take a tour of the best golf courses near Richmond.
Easy Access: With convenient access to I-69 and Alt 90 on either side of town, plus State Highway 99 to head north, you can easily get around or visit Houston. Plus, Richmond is served by Fort Bend County's curb-to-curb on-demand rideshare service.
Richmond has something for everyone, whether you're seeking affordability or recreational activities, making it one of the best retirement spots near Houston.
Webster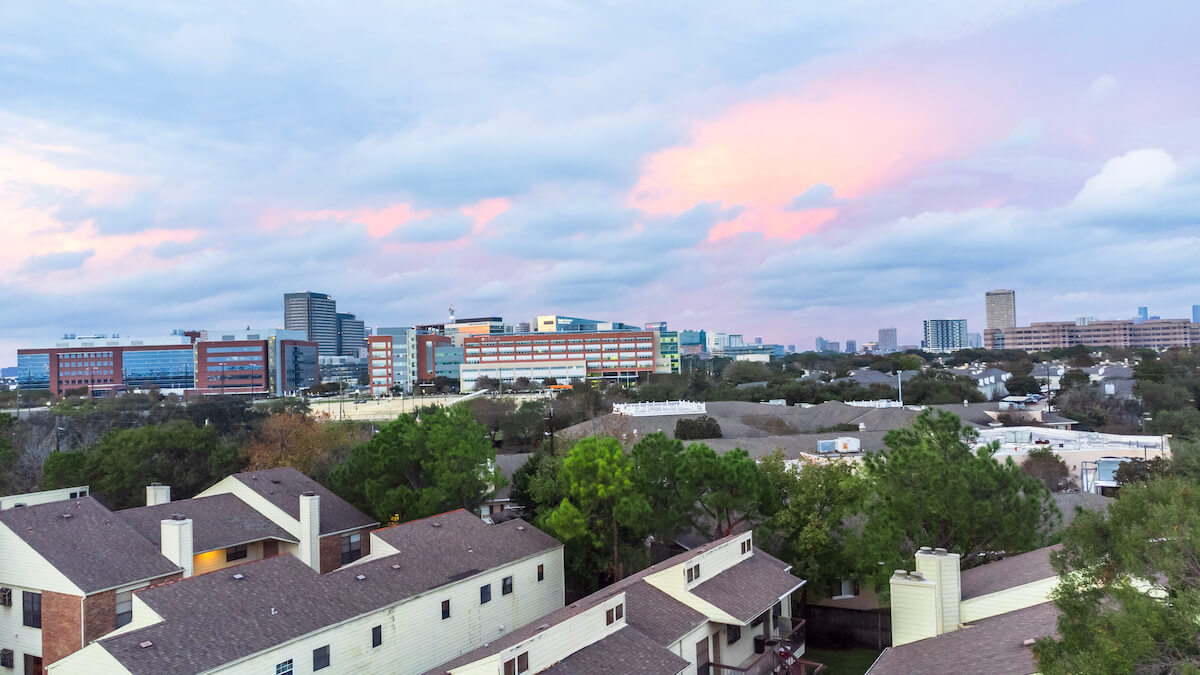 With its wealth of medical services, golf courses, and restaurants, Webster is a dream destination for those looking to relax in their later years. The city of Webster has more doctors per capita than almost any other Houston suburb bar Katy, making it an ideal place for retirees who need access to medical care. HCA Houston Healthcare Clear Lake offers a full spectrum of specialties, including a dedicated heart hospital.
For those looking to stay active, there are four golf clubs nearby, plus an abundance of parks in neighboring League City. From museums and galleries to movie theaters and bowling alleys, there's no shortage of things to do in this town. And if you're feeling adventurous, take a trip out on one of the many fishing charters or boat tours available near Clear Lake City.
Shopping enthusiasts will also be pleased by the wide selection of stores located near Webster; from antique shops and boutiques to big-box stores and outlet malls, everything can be found close by. The local area boasts over 150 restaurants that provide a variety of cuisine to please even the most discerning palate.
Tomball
Tomball evokes nostalgia with its quaint and charming buildings, shops, festivals, and museums. You can browse around boutiques and antique stores, visit the weekly farmers market or listen to live music at Main Street Crossing, and take your pick of locally owned restaurants in historic downtown Tomball.
Search

Tomball Homes for Sale
Retirees who choose Tomball won't lack the amenities of larger cities, though. Department stores and major grocers dot the other side of town, and HCA Houston Healthcare Tomball has residents' health care needs covered. There are plenty of outdoor activities for older homebuyers looking to lead an active lifestyle, including hiking and biking trails, kayaking, and disc golf in Tomball's best parks.
Homes for sale in Tomball offer a wide price range to suit any budget, from cozy single-family homes selling in the mid-$200s to top-of-the-line luxury homes. Almost any homebuyer can find a beautiful home to call their own in this small suburb.
Tomball has a special character that offers retirees an opportunity to experience history while still enjoying life in the present.
Humble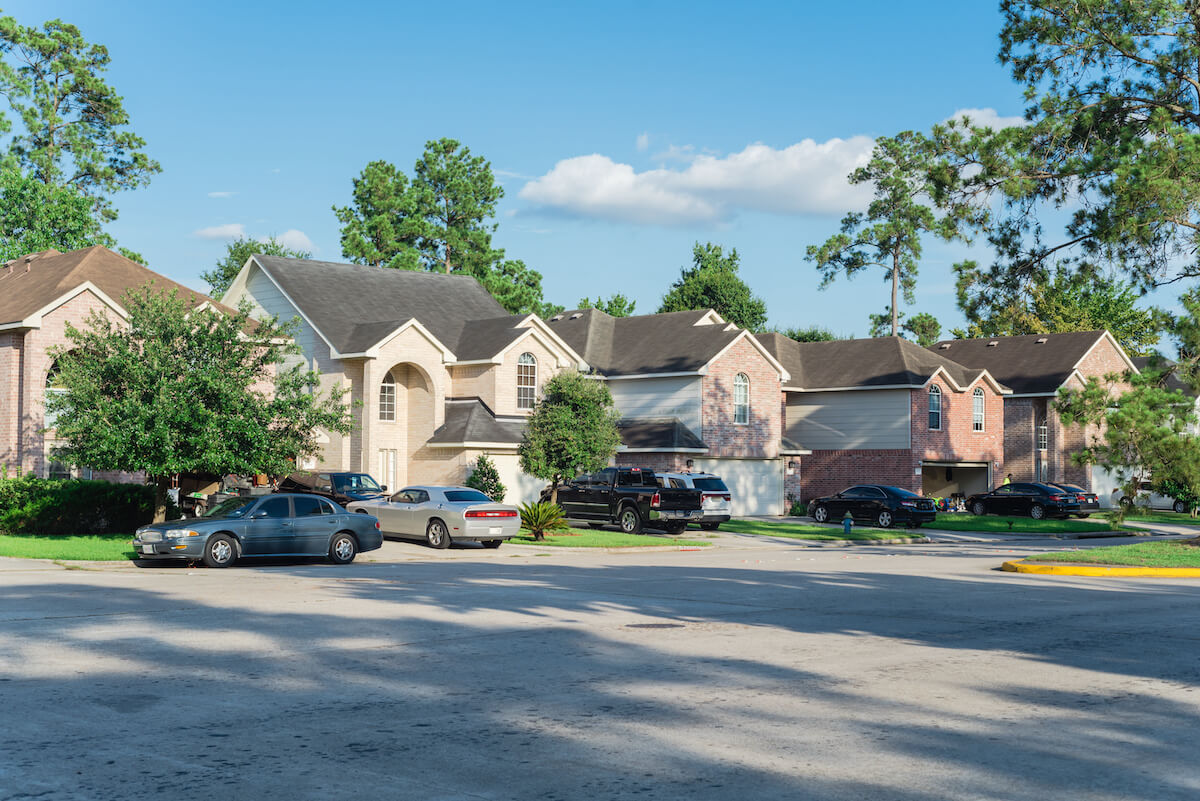 Humble offers retirees a tranquil atmosphere surrounded by lush greenery and numerous recreational activities, providing an ideal environment to enjoy their golden years.
Along with easy access to the city of Houston, Humble has plenty of amenities that retirees can take advantage of. There are numerous restaurants, boutiques, and shops in and around Deerbrook Mall and multiple golf courses near Humble. The Mercer Botanic Gardens and Jesse Jones Park & Nature Center are perfect places to enjoy walking trails and beautiful views. Memorial Hermann Northeast Hospital and HCA Houston Healthcare Kingwood serve the area, along with multiple smaller clinics.
Homes in Humble include several master-planned communities with amenities many seniors love, and nearby homes in Atascocita offer opportunities to enjoy access to Lake Houston, including waterfront properties.
Humble creates a perfect blend of affordability, activity, and attractive lifestyles like lakeside living that you can't find elsewhere around Houston.
Shenandoah
Shenandoah is sure to satisfy seniors seeking a serene spot with spectacular amenities. Its low property tax rate (thanks to most of its revenue coming from sales tax) and high concentration of hospitals make it an ideal retirement destination for many. It's also a great place for retirees to build community with others of similar life experience—approximately 20% of the population is 65 or older.
The city boasts plenty of recreation opportunities in the nearby area—it's only natural when The Woodlands community is your next-door neighbor. Retirees will find miles of walking trails perfect for leisurely strolls or morning jogs, plus numerous parks and pools to enjoy. For those who prefer indoor activities, Shenandoah has just about every kind of amenity one could ask for close by, including shopping centers, movie theaters, museums, libraries, spas, fitness centers, and more.
Here you can enjoy living near Houston while still experiencing the peace and quiet that comes with suburban life. A home in Shenandoah offers a luxury experience.
Ready to Retire Near Houston?
The Houston area provides a broad selection of suburbs that can meet the needs and desires of retirement-age homebuyers. From the small-town vibe of Tomball to the master-planned communities in Katy, there is something for everyone. Retirees can enjoy peaceful surroundings while still having access to the amenities and healthcare that come part and parcel with living near Texas' largest city.