Best Suburbs of Houston: Top 8 Places to Live Near Houston TX
Posted by Texas Real Estate Source on Thursday, April 6, 2023 at 4:45:51 PM
By Texas Real Estate Source / April 6, 2023
Comment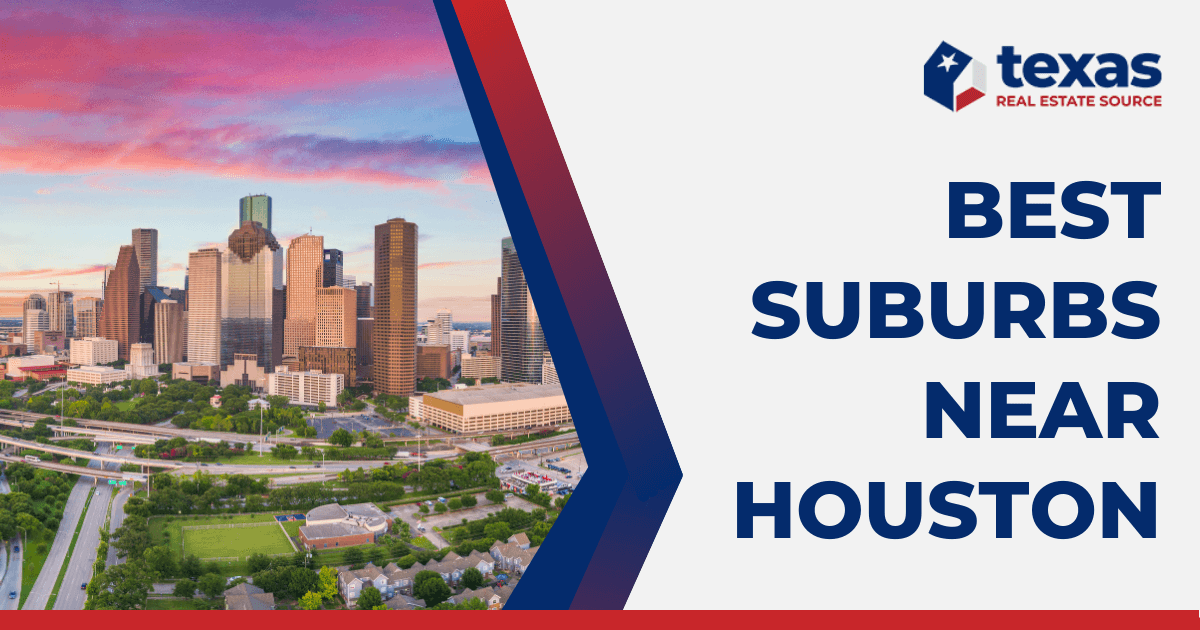 The city of Houston is a sprawling metropolis with a massive variety of neighborhoods and suburbs to choose from. While the area inside the Loop offers plenty of attractions and amenities, many people choose to live in the suburbs for a quieter lifestyle. If you're considering moving to the Houston area, you'll want to explore the best suburbs the city has to offer. From award-winning schools and parks to top-notch shopping and dining options, these suburbs have something for everyone. Let's take a closer look at some of the best suburbs of Houston and what makes them so desirable.
Sugar Land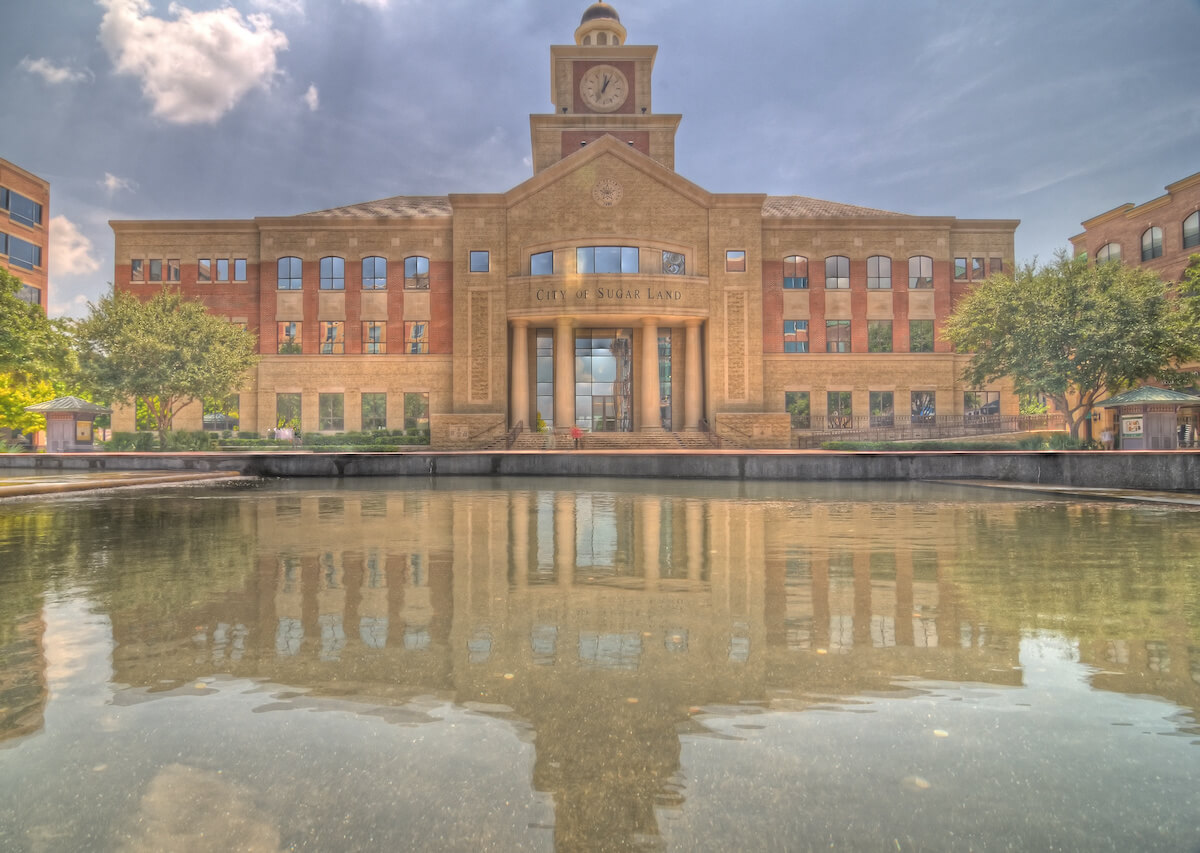 Located in the southwest corner of the metropolitan area, Sugar Land has long been considered one of the best suburbs of Houston. The area boasts abundant attractions and activities, as well as ongoing residential and commercial development. Despite its continued growth, though, Sugar Land has retained its sense of community and small-town charm.
Homebuyers searching the area will find an impressive collection of neighborhoods featuring homes and amenities suited to every lifestyle and budget. Among the best places to live in Sugar Land are the golf course homes of Greatwood and Sweetwater, sprawling master-planned communities like Riverstone, First Colony, and New Territory, mixed-use developments like Telfair and Imperial, and waterfront homes in subdivisions like Avalon.
Property styles here are primarily single-family homes, with several townhome and condominium developments available. Homes for sale in Sugar Land typically range from the $100s to the $300s for many of the smaller properties built in the 70s and 80s to the $500s for newer construction homes, and well into the millions for some of Sugar Land's most luxe estates.
Residents of the region enjoy plenty of outdoor fun. Golfers, in particular, will find dozens of public courses and private country clubs in and around Sugar Land. Among the area's favorite places to play is the 27-hole Robert Trent Jones-designed course at Sugar Creek Country Club and the challenging layout at nearby Riverbend Country Club. Popular public courses include the 18-hole track at Greatwood Golf Club.
Sugar Land Amenities
Smart Financial Centre Event Venue
Sugar Land Town Square
University of Houston Campuses
Sugar Land Skeeters at Constellation Field
First Colony Mall Shopping Center
Multiple Golf Courses and Country Clubs
Houston Museum of Natural Science
Parks, Trails, and Nature Areas
The Woodlands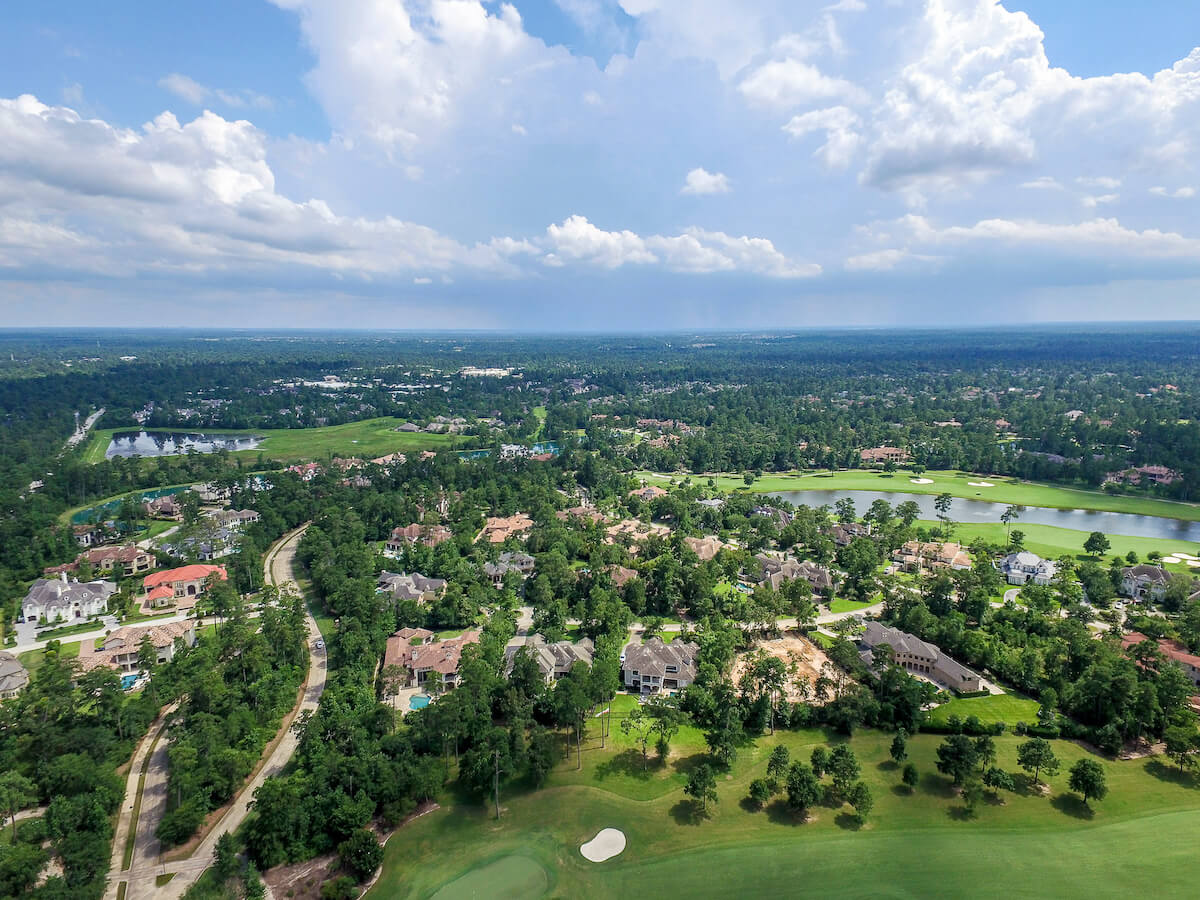 The Woodlands was first established in the northern reaches of Greater Houston during the 1960s. Today, the community features more than 20,000 acres of residential and commercial development, serving a population of more than 100,000. As its residents will attest, The Woodlands consistently ranks among the best places to live near Houston.
In addition to a growing population, The Woodlands has also seen an increased number of corporate campuses in and around the area. Major employers here include companies like Chevron Phillips Chemical, Anadarko Petroleum, Baker Hughes, and healthcare providers Memorial Hermann Health System and St. Luke's Medical Center.
Prospective homebuyers will find various property types, sizes, and prices in The Woodlands. Vacant homesites are also available for folks looking to build their dream home here. Homes for sale in The Woodlands generally list from the $100s to the $300s for condo and townhome properties, with single-family listings reaching several million for some of The Woodlands' most prestigious luxury homes.
Residents find plenty to love about living here. For example, The Woodlands is a popular live music destination. The Cynthia Woods Mitchell Pavilion offers a full slate of concerts and is the summer home to the Houston Symphony Orchestra. Plenty of smaller venues are also found throughout the neighborhood, including the Waterway Square entertainment area, Rock the Row at the Hughes Landing Band Shell, and favorite local joints like Mahoney's Texish Bar, Como Social Club, and Local Pour.
The Woodlands Amenities
The Woodlands Children's Museum
Cynthia Woods Mitchell Pavilion Concert Venue
The Woodlands Resort and Conference Center
George Mitchell Nature Preserve
The Woodlands Country Club and Golf Course
Parks, Playgrounds, and Nature Trails
George and Cynthia Woods Mitchell Library
The Woodlands Mall Shopping Center
Pearland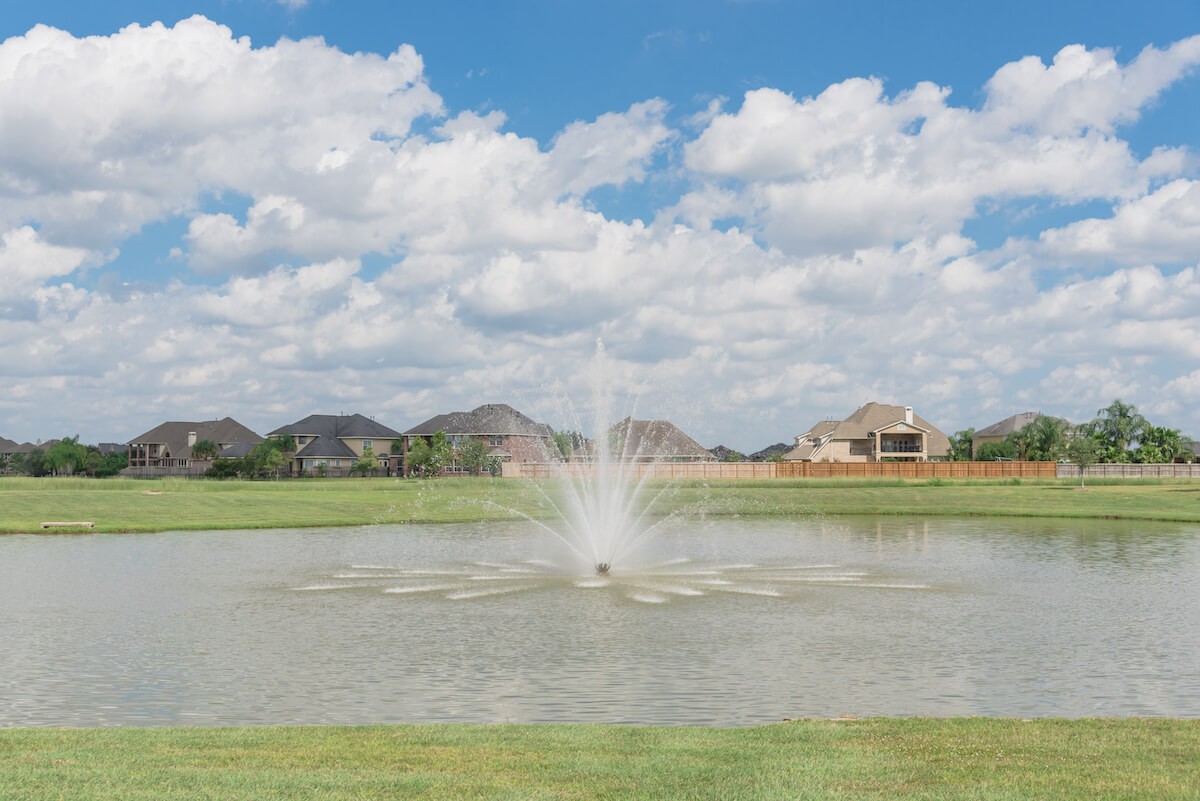 South down Highway 288, on the outskirts of Houston, lies the fast-growing suburb of Pearland. Situated mainly within Brazoria County, Pearland is home to a population approaching 150,000. Most addresses here are served by the Pearland Independent School District. However, some parts of town fall within neighboring school districts like Alvin ISD and Fort Bend ISD.
Recent years have seen significant residential and commercial development along the Highway 288 corridor. Pearland neighborhoods like Green Tee Terrace, Silvercreek, and Shadow Creek Ranch feature a variety of properties, including plenty of new and recent construction homes. The area remains one of the most affordable Houston-area suburbs, with homes for sale in Pearland typically starting in the $200s.
Among the many reasons to live in Pearland is its proximity to popular attractions and activities throughout the Greater Houston region. Easy access to the South Freeway (SH 288) and the Gulf Freeway (I-45) makes for a relatively quick drive to the beaches and water sports along the coast. Pearland residents also enjoy convenient commutes to Houston-area destinations like the Texas Medical Center, University of Houston, Minute Maid Park, and NRG Stadium. And locally, you'll find no shortage of restaurants, retail shopping, and recreation just minutes from home.
Pearland Amenities
Pearland Town Center Shopping Mall
Shadow Creek Town Center Retail and Dining
Shadow Creek Ranch Nature Trail
Pearland Recreation Center and Natatorium
Community Parks and Playgrounds
Country Clubs and Golf Courses
Moosa Cricket Stadium
Katy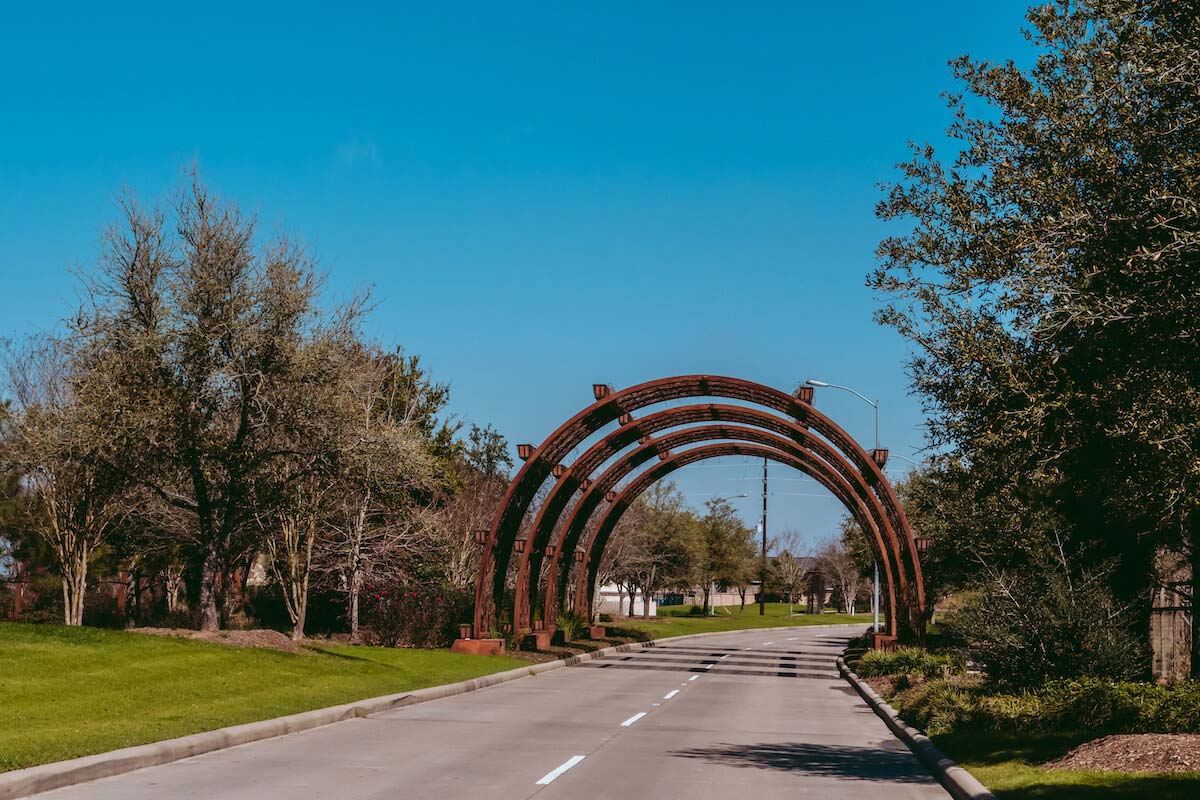 Katy is commonly considered one of the most popular cities outside of Houston. About 30 miles to the west, Katy offers its residents a small-town feel and suburban sensibility compared to more metropolitan parts of the big city. While Katy's population is fast approaching 30,000, nearly half a million people live in the Greater Katy region, spanning both sides of Interstate 10 from Eldridge Parkway west to the small town of Brookshire.
Residents of Katy benefit from easy access to top employers in the area. Several major corporations are headquartered in Houston's Energy Corridor, less than 15 miles away. Companies like Academy Sports and Outdoors and the Igloo Corporation are also based here.
The area's many residential developments offer a mix of property styles, sizes, and price ranges, including affordable Katy subdivisions like Sunterra and Marvida Trails. Buyers looking for luxury homes in Katy will find plenty to choose from as well in communities like Cane Island, Cinco Ranch, Firethorne, and Kelliwood. Homes for sale throughout Greater Katy vary from the $200s to over two million.
Katy Amenities
Katy Mills Shopping Mall
Typhoon Texas Waterpark
Various Parks and Playgrounds
LaCenterra at Cinco Ranch
Katy War Veterans Memorial Museum
The Great Southwest Equestrian Center
Friendswood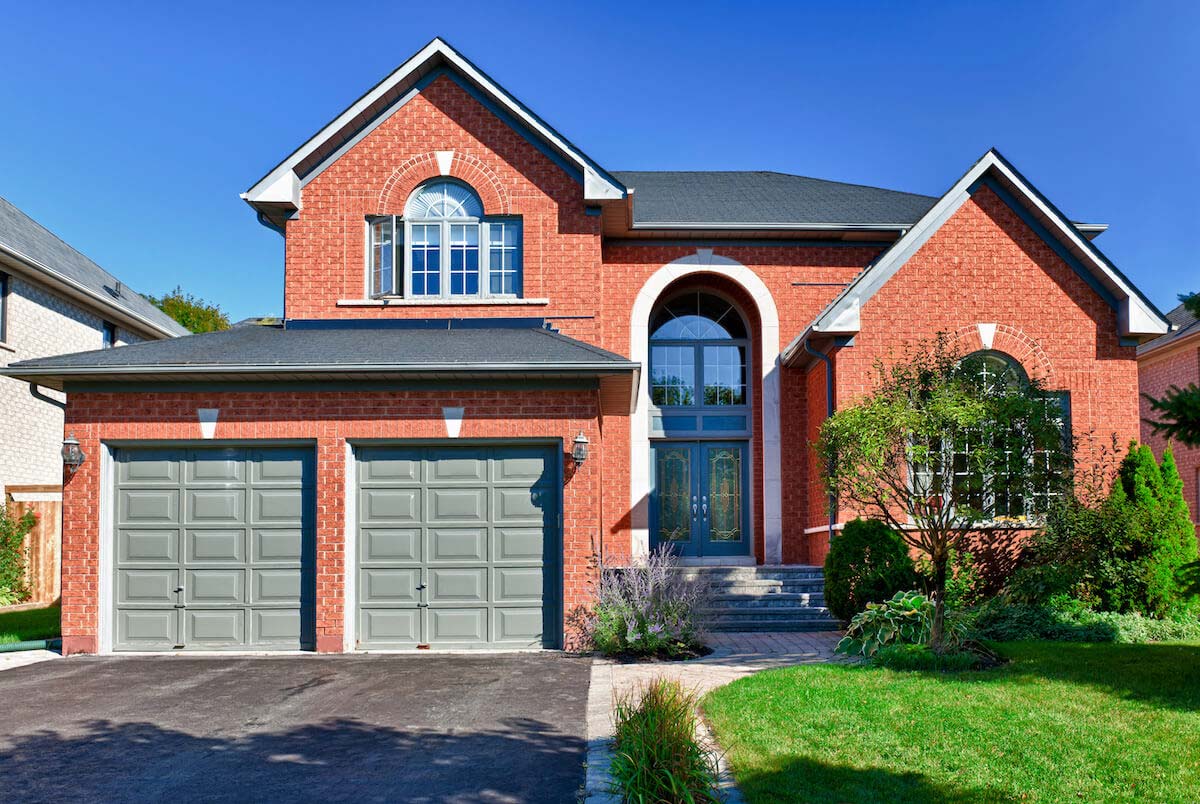 East of Pearland, between Highway 35 and the Gulf Freeway, is the small Texas town of Friendswood. Long regarded as one of the best places to live near Houston, Friendswood is home to several sought-after neighborhoods, including West Ranch, Wedgewood Village, Polly Ranch Estates, The Forest of Friendswood, and Heritage Park.
Buyers in the Friendswood area can browse an assortment of property types, including condos and townhomes, single-family residences, and golf course and waterfront properties. There's real estate here for every lifestyle and budget. Those interested in building a new construction home will also find available residential lots waiting for their custom plans. Homes in Friendswood typically list from the $200s to a million and more.
There are many reasons to consider living in Friendswood, not the least of which is its fantastic central location. With easy access to the Gulf Freeway, residents of the area have a quick trip north into Houston and less than an hour's drive south to the attractions and activities found in the city of Galveston along the Texas Gulf Coast. There's plenty to see and do at home, as well.
Friendswood Amenities
Clear Creek Nature Area
Friendswood Historical Society Museum
Community Parks and Playgrounds
Golf Courses and Sports Facilities
Friendswood Veterans Memorial
Friendswood Independent School District
League City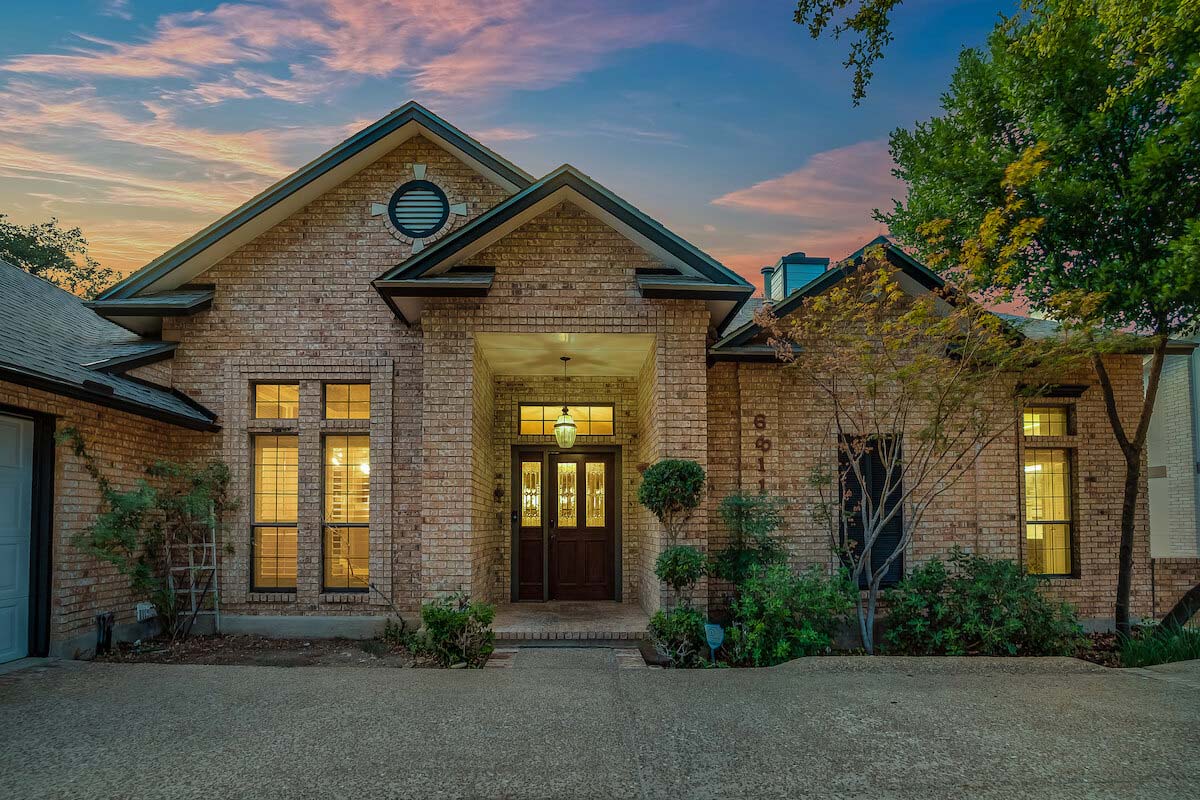 Southeast of Friendswood is the town of League City, spanning both sides of the Gulf Freeway about halfway between Houston and Galveston. Home to more than 100,000 residents, League City offers interested buyers a mix of neighborhoods and property types. Folks will find excellent master-planned communities like Mar Bella just minutes from Galveston Bay, golf course communities like the luxury home neighborhood of South Shore Harbour, and waterfront homes in the Tuscan Lakes subdivision.
Residential construction in League City dates back to the 1900s, with a large number of League City homes built in the period from the 70s to the 90s. Real estate prices in the area generally range from the $200s to $1.4 million, and a selection of residential and multi-acre lots remain available throughout League City for buyers considering new construction.
One of the area's most popular attractions is the Kemah Boardwalk, a locally-famous theme park and entertainment venue near Clear Lake and Galveston Bay. Visitors enjoy rides and amusements like the 140-foot Drop Zone, Boardwalk Bullet wooden roller coaster, and Double-Decker Carousel, where kids ride fun creatures like sea monsters, dragons, and unicorns. Dining at the Kemah Boardwalk includes more than a dozen food and drink options. Grab a cup at Starbucks, share a slice from The Pizza Oven, or crack some claws at Joe's Crab Shack.
League City Amenities
Kemah Boardwalk
Hometown Heroes Park and Rec Center
Lone Star Flight Museum
Challenger Seven Memorial Park and Learning Center
Magnolia Creek Golf Club and 27-Hole Course
Parks, Playgrounds, and Sports Fields
Saltwater Sports in Galveston Bay
Fulshear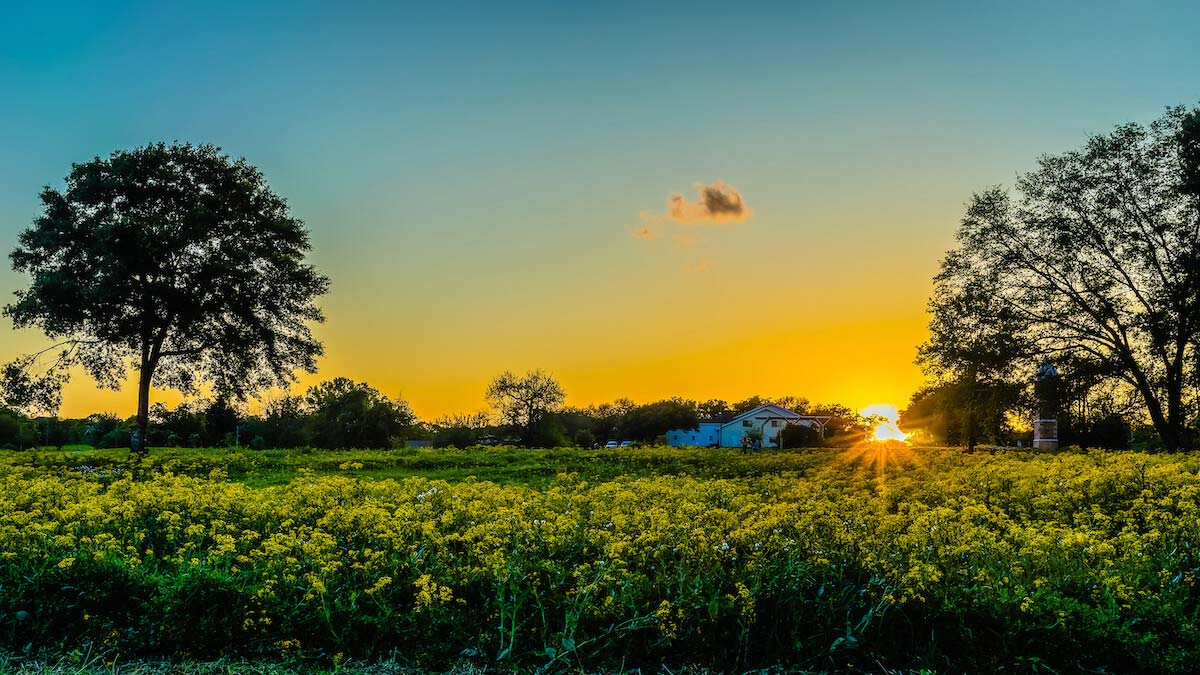 The small town of Fulshear is a rural community about 30 miles west of Houston along Farm to Market Road 1093 at FM 359. First established during the late 1800s among the native grasslands and rolling hills in this part of Texas, Fulshear still maintains a thriving country lifestyle in proximity to the big city conveniences of Houston.
Several neighborhoods and master-planned communities near Houston are available for homebuyers looking in this area. Popular Fulshear subdivisions include Cross Creek Ranch, Weston Lakes, and North Fulshear Estates. Buyers will find homes in Fulshear priced from the $200s to more than $2 million for some larger multi-acre estates.
Outdoor recreation is a big deal in these parts. The region boasts dozens of parks and nature areas, with plenty of places for hiking, biking, and just hanging out. Fulshear is also something of a sportsperson's paradise, with abundant hunting and fishing opportunities throughout the Brazos River basin.
Fulshear Amenities
Weston Lakes Country Club and Golf
Community Parks and Playgrounds
Cross Creek Ranch Butterfly Garden
Dozier's BBQ and Meat Market
The Growler Spot Craft Beers
Brazos River Recreation
Lamar Consolidated ISD
Clear Lake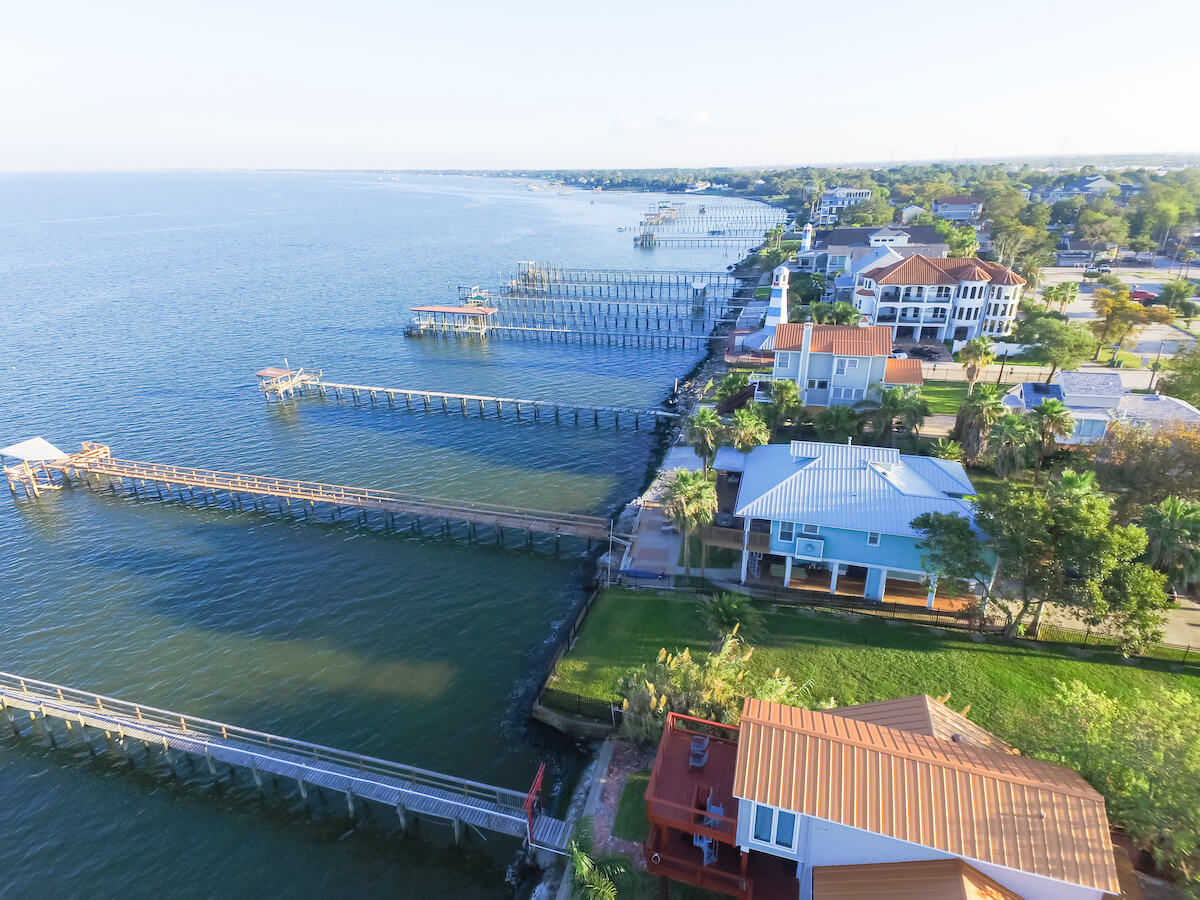 Encompassing some of Houston's best suburbs, the Clear Lake area extends from the Gulf Freeway east to Galveston Bay, surrounding the towns of Webster, Nassau Bay, El Lago, Seabrook, and Taylor Lake Village. Among Clear Lake's most popular residential neighborhoods are Edgewater, Nassau Bay, Pine Brook, and Bay Pointe.
Homebuyers interested in Clear Lake homes will likely be impressed by the variety of available properties. A selection of townhomes and condos are found throughout the area, usually priced in the $100s and $200s. There are also plenty of single-family listings in Clear Lake, generally ranging from the $200s to the $900s, with some waterfront homes priced into the millions.
Clear Lake locals have everything they need to maximize work-life balance. This part of the state is convenient to many major aerospace, biomedical, and petrochemical companies, providing significant employment opportunities for area residents. Folks here also have plenty of places to play, with a wealth of water sports, attractions, and activities around the lake and nearby Galveston Bay.
Clear Lake Amenities
Clear Lake Boating and Watersports
Fishing Piers and Boat Ramps
NASA and Space Center Houston
Armand Bayou Nature Center
Kemah Boardwalk
Area Parks and Nature Trails
Golf Courses and Country Clubs
Bay Area Museum
Discover the Best Cities Near Houston
The city of Houston offers an exciting array of neighborhoods, but some of the best real estate is waiting a bit further out from downtown. These great Houston suburbs offer a variety of properties and amenities suited to every lifestyle and budget, plus easy access to outdoor activities, parks, and top-notch shopping and dining options. The Houston suburbs are well worth considering for anyone looking for a comfortable and vibrant place to call home.