Best Lakes Near Austin: Where to Buy an Austin Lake House
Posted by Texas Real Estate Source on Tuesday, December 13, 2022 at 4:57:12 PM
By Texas Real Estate Source / December 13, 2022
Comment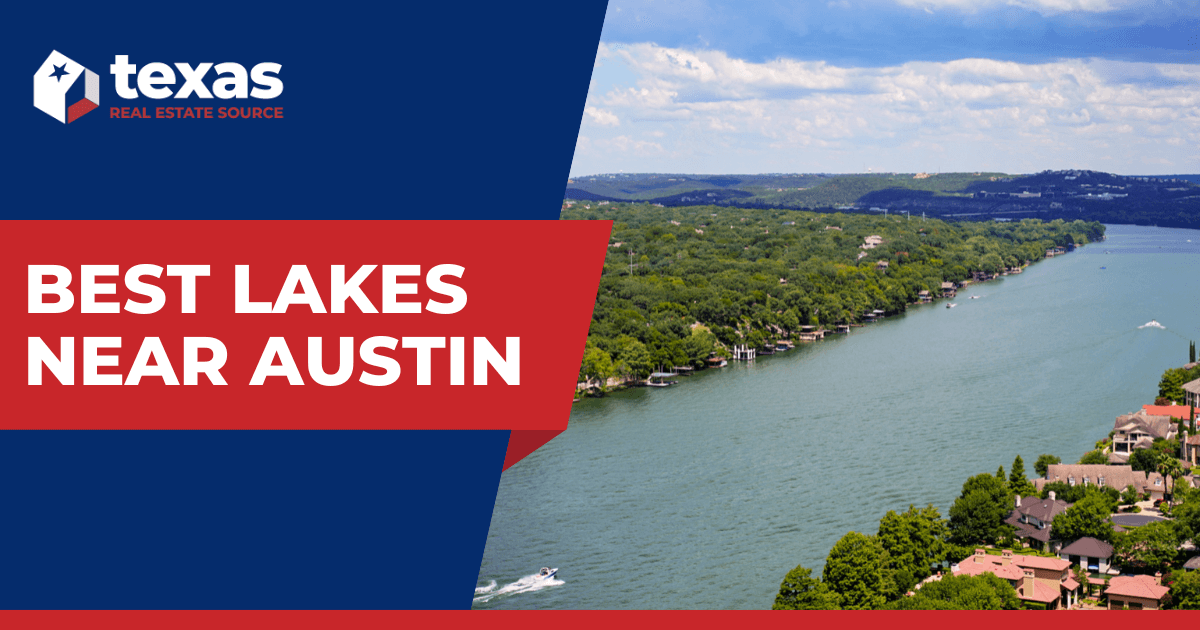 In the 1930s, the power of the Lower Colorado River was harnessed with a series of dams to control water flow and produce hydroelectric power—and thus was born some of the best waterfront real estate in Texas. These dams created a succession of lakes near Austin known as the Highland Lakes of Texas, including Lake Buchanan, Inks Lake, Lake LBJ, Lake Marble Falls, Lake Travis, Lake Austin, and downtown Austin's Lady Bird Lake. But where should you buy an Austin lake house? Consider starting your search at one of the following lakes near Austin, TX:
Lake Travis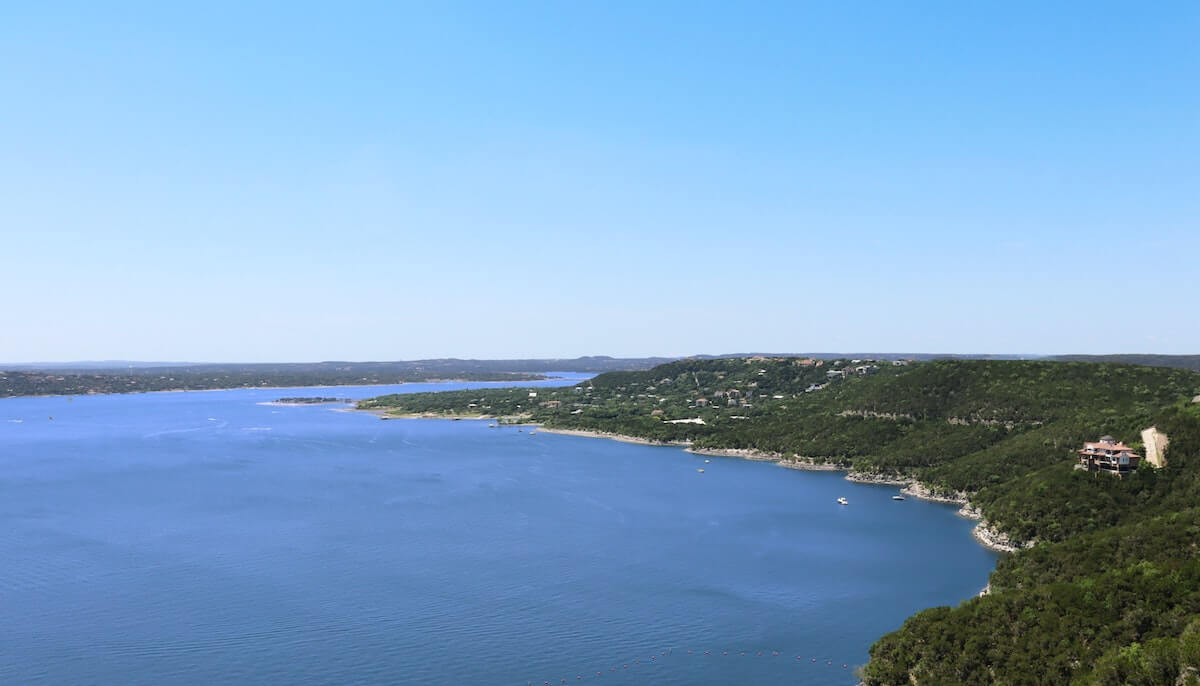 One of Austin's most well-known and scenic areas, the neighborhoods around Lake Travis are the perfect location to experience true Austin living. Known for its beautiful hill country sunsets, panoramic views, and endless outdoor activities, Lake Travis reflects Austin's casual yet sophisticated way of life.
Depending on the location of your Lake Travis home, the drive to downtown Austin ranges anywhere from 20 to 25 miles and 35 to 45 minutes. If you're looking for a lake with a lot of choices in homes for sale, you've found it: Lake Travis has the biggest market for lake homes and lakefront lots in Texas. With hundreds of miles of shoreline thanks to its shape and plenty of available waterfront property, there are often more than 200 lake homes for sale on Lake Travis at any given time, and the number of vacant land listings is often double that.
Lake Travis offers homes of all different sizes and styles, from master-planned community homes for sale in Lakeside at Tessera to acre-plus homes in Volente to single-family homes and townhomes in Point Venture. However, lakefront real estate is in high demand—the average list price of a home on Lake Travis is typically around $1.6 million dollars. Listings for lot purchases generally list for an average price of $750,000 for one-acre lakefront lots to smaller lots away from the water in the $250,000 range.
Lake Travis is a dynamic area that offers activities such as boating, fishing, hiking, biking, kayaking, and an endless amount of other outdoor entertainment. The fun doesn't end there, as Lake Travis is packed with award-winning restaurants, shopping, and wineries. Search Lake Travis lakeview homes now!
Lake Travis Information
One of the best lakes in Texas for boating
Noted for its clear water
Waterfront improvements allowed with permit
Home prices generally around $1.6 million
Lake LBJ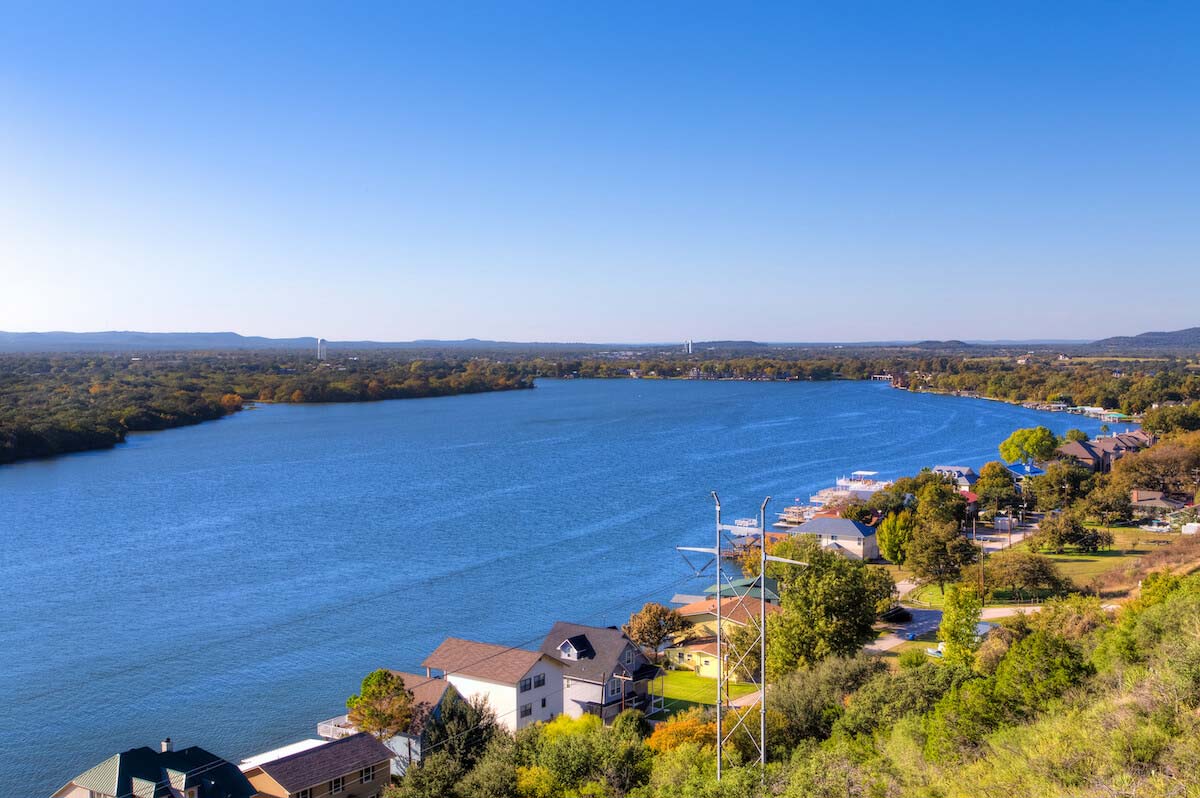 Constructed in 1950, Lake LBJ has established itself as one of the premiere lakes in Texas. Some of the most well-known lake communities in Texas surround LBJ, including Granite Shoals, Sunrise Beach, Horseshoe Bay, Kingsland, and Highland Haven.
Located 45 miles northwest of Austin, Lake LBJ is less than an hour from the busy city, offering a short getaway to the relaxing lakeside lifestyle. Whether you want a low-maintenance condo for quiet weekend trips or that luxury home of your dreams, Lake LBJ has what you're looking for.
The lake allows a large variety of watercraft, from boats to jet skis and even yachts. If you're looking for a spot to take a break from a day on the water, you can stop by the Lake LBJ Yacht Club and Marina, where Forno's Bar And Grill will serve you inside the restaurant or even in your boat. If off-the-water entertainment is what you're looking for, take a cave tour at the Longhorn Cavern State Park or hit the links at one of the three separate golf courses that surround the lake.
Lake LBJ lake homes generally range in price from the mid-$600s for homes and condos away from the shoreline to multi-million mansions on the water, bringing the average home price to around $2.5 million. Boat houses and docks are allowed on lakefront property, but only in approved areas.
Lake LBJ Information
Constant level lake
Active boating community
Waterfront improvements allowed in approved areas
Home prices generally around $2.5 million
Lake Buchanan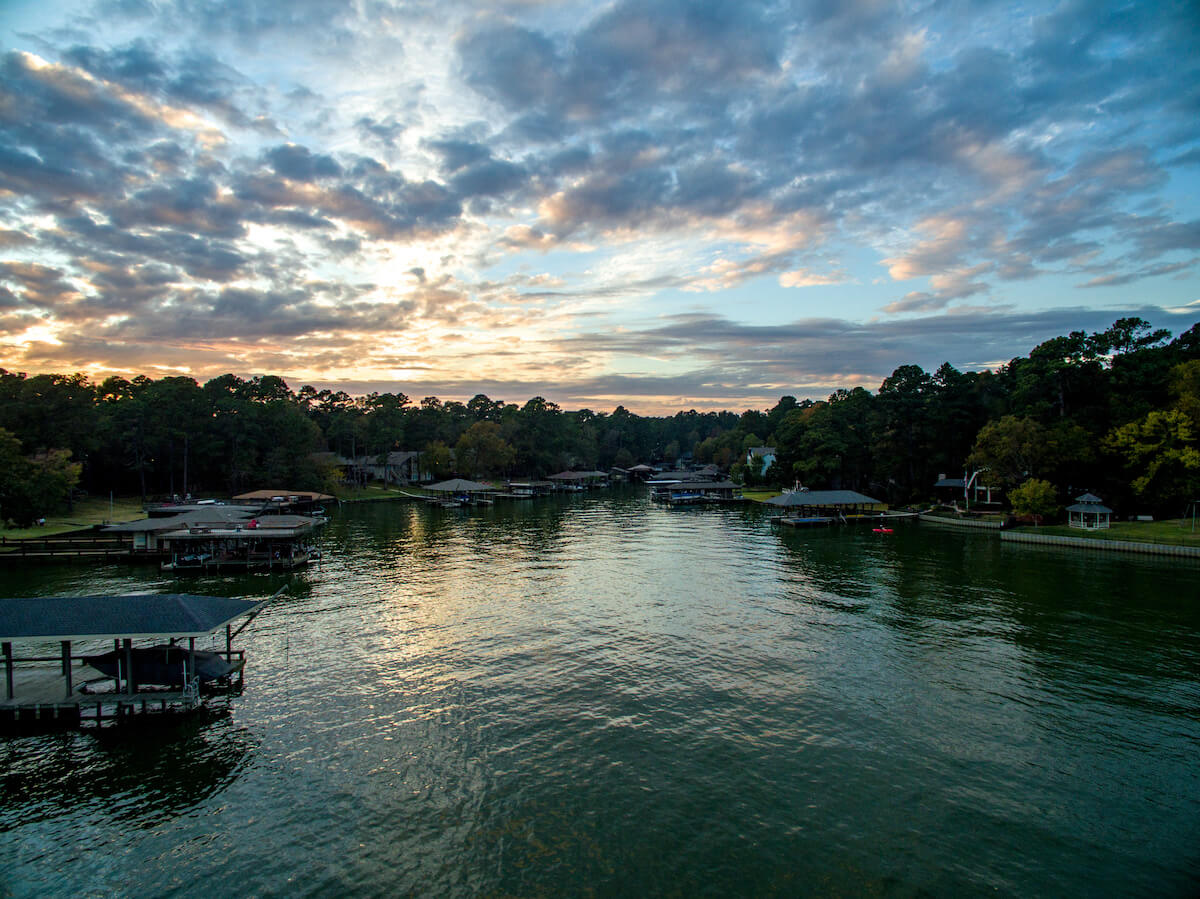 Located 66 miles northwest of Austin, Lake Buchanan is one of the larger lakes in the area and one of the best lakes to live on in Texas, covering 35 square miles with a 125-mile shoreline.
The communities of Tow, Burnet, Buchanan Lake Village, Blufton, and Buchanan Dam are located around the lake. Places of interest and entertainment like the Spider Mountain Bike Park and Canyon of the Eagles Nature Park & Resort are in the area, but the lake itself is the main attraction. Water skiing, fishing, or renting a canoe are just a few things to do at Lake Buchanan.
Lake Buchanan has two public boat ramps, and guided boat tours are available on the lake with features such as waterfalls, scenic views, and abundant local wildlife.
Lakefront homes at Lake Buchanan typically range in price from the $300s to $5 million. Waterfront improvements like docks and boathouses are also allowed in approved areas.
If you're hungry after a busy day on the lake, Buchanan has some close and convenient restaurants like Café Twenty-Three Hundred or Porky's, known for its barbecue. Small airports in the area can accommodate private aircraft, and it's only an hour and 15-minute drive to the Austin Bergstrom International Airport.
Lake Buchanan Information
One of the largest lakes near Austin
Variety of activities available
Waterfront improvements allowed
Home prices generally around the $600s
Lake Austin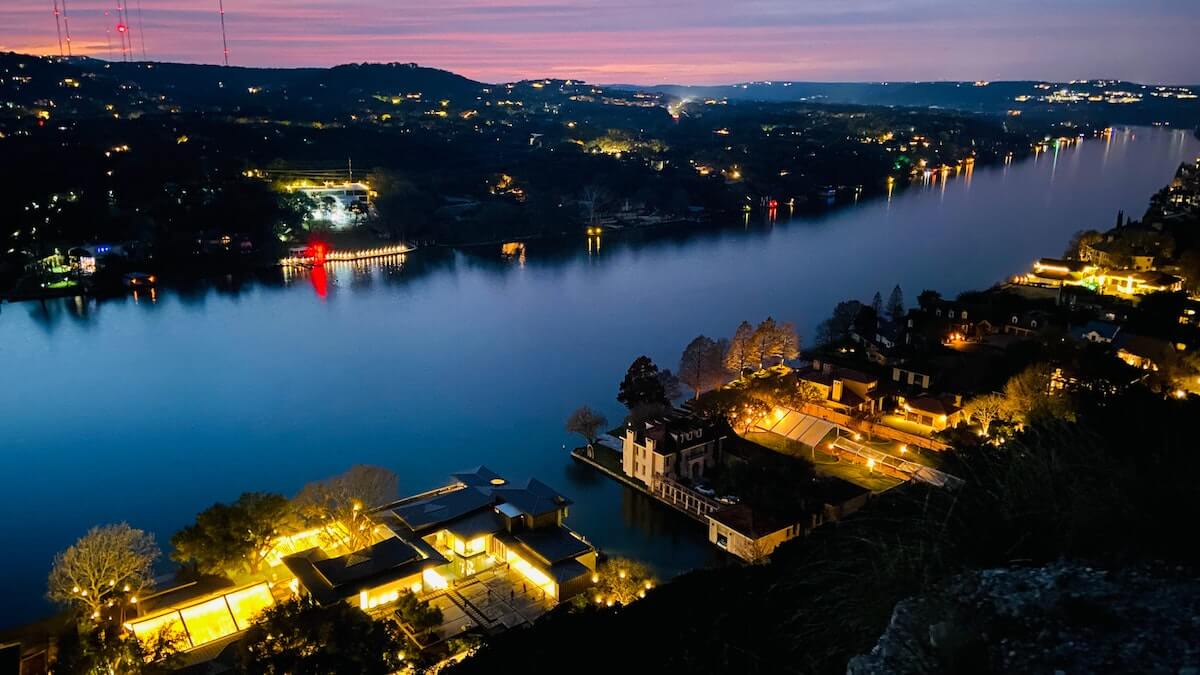 Lake Austin strives to give the best of lake living with the conveniences of being in the city. The lake spans roughly 20 miles from Lady Bird Lake west to the Mansfield Dam at the foot of Lake Travis. Communities along this vast area include school districts such as Lake Travis, South Lake Travis, Westlake, Glenlake, and Lake South, just to name a few.
Lake Austin is what's referred to as a constant-level lake, meaning that the lake always maintains the same water level. The established nature of the Lake Austin community means a wide variety of home styles are available to the lakefront homebuyer. Even some of the older homes on Lake Austin have opened opportunities for homebuyers to renovate and update to create their own custom homes. Other neighborhoods, such as the Steiner Ranch community, display some of the finest new construction homes in Austin.
There's no shortage of places to go and things to do at the lake. Boats and jet skis zip by daily, and colorful paddleboards and kayaks travel the lake all the way down into the city. There are several marinas and restaurants along the shoreline where you can park your boat and dine. Lake Austin also offers numerous restaurants and shopping. For an afternoon of pampering, the Lake Austin Spa offers a number of innovative treatments you can't get anywhere else.
All shoreline property on Lake Austin is privately owned, allowing residents to have private docks and boat houses on their property. These Austin luxury homes often go for prices of $1.6 million and up.
Lake Austin Information
Constant-level lake
Long and narrow river-like shape
Waterfront improvements allowed
Home prices generally around $1.6 million
Lady Bird Lake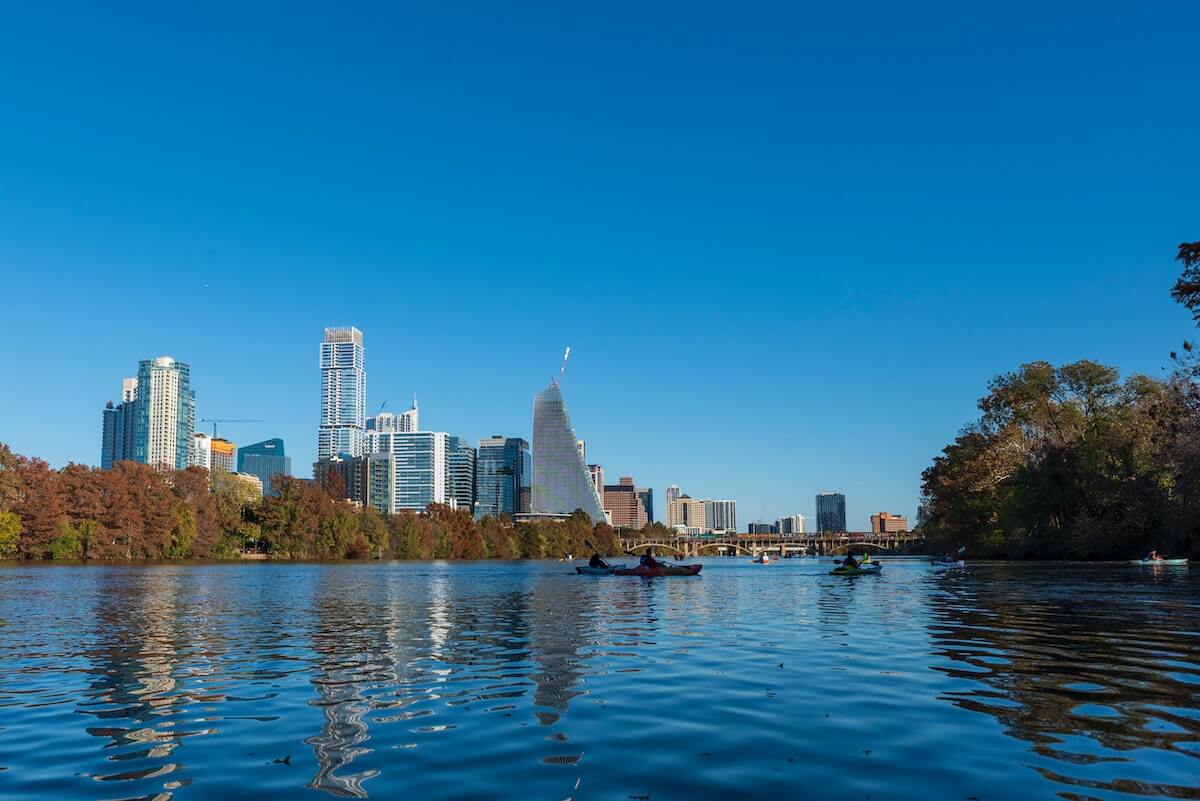 Lady Bird Lake is located right in the middle of Austin, just south of downtown. Restaurants, museums, and all the entertainment districts and excitement the Capitol of Texas has to offer are just minutes away from the lake.
Being such a large part of downtown Austin's scenic beauty has made this lake iconic, and those crossing the bridges often see kayakers and paddleboarders enjoying the sights. Swimming and gas-powered watercraft are not allowed at the lake, but there are electric vessels for rental if you so desire. Spend the day on The Boardwalk at Lady Bird Lake or the Hike and Bike Trail to enjoy the scenic beauty on the trails near the lake.
Living at Lady Bird Lake offers all the same amenities that living in the city of Austin offers. There are 13 elementary schools, 5 middle schools, and 5 high schools in the neighborhoods around the lake, and the Austin-Bergstrom International Airport is a short 22 minutes away.
Lakefront homes and condominiums overlooking Lady Bird Lake range in price from smaller Austin condos in the $400s to the most elegant homes and high-rises as expensive as $10 million. However, median prices at the lake are typically in the mid-$800s.
Lady Bird Lake Information
No motorized watercraft
Unique urban location
Waterfront improvements not allowed due to location
Home prices generally around the $800s
Canyon Lake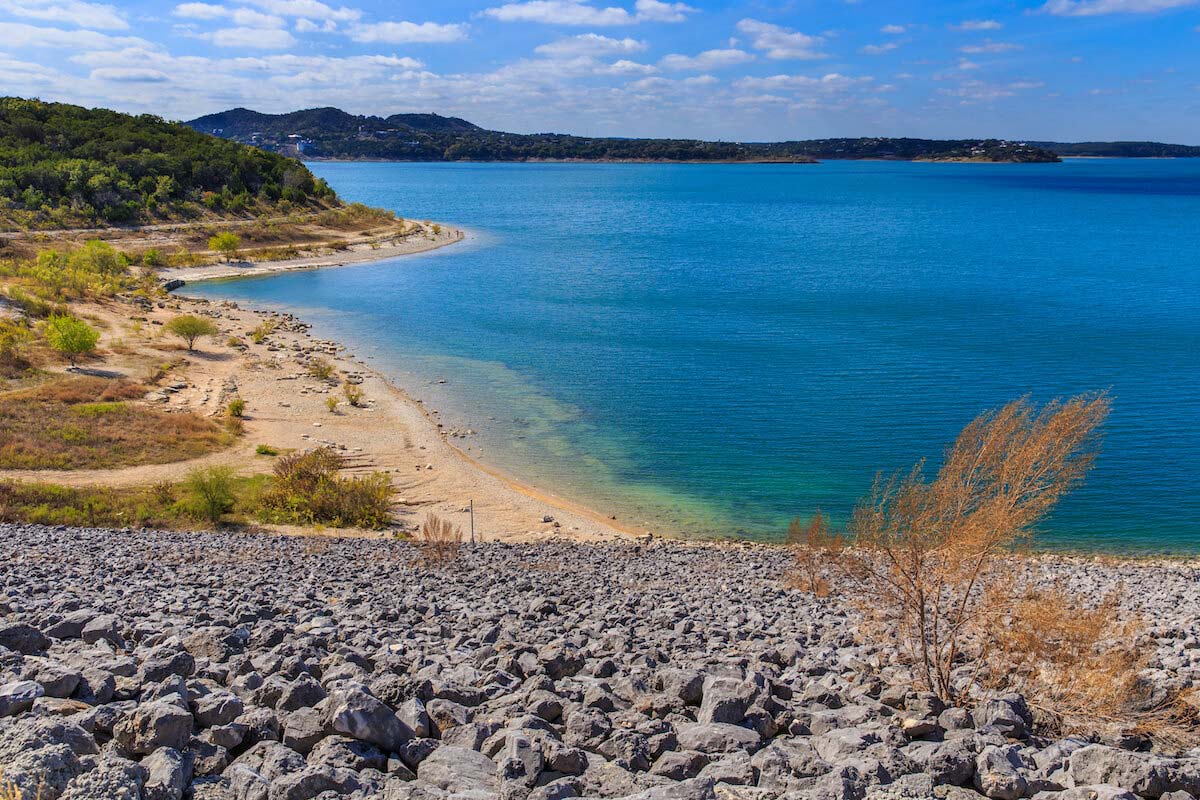 The communities surrounding Canyon Lake have a hometown charm that makes you feel welcome the moment you arrive. Known as the place "Where Water sports are King," the lake sponsors multiple water sporting events, barbeques, and special attractions throughout the year.
Surrounding Canyon Lake are some of the most beautiful cliffs and giant oak trees that you'll find in Texas, and the best way to see them is from the water. It's easy to see why lakefront homes are in such great demand. Canyon Lake has over 80 miles of shoreline with access to 23 boat ramps, two marinas, numerous campgrounds, public parks, golf courses, and a yacht club. It's also one of the clearest lakes in Texas.
Prices of lakeview homes at Canyon Lake typically run from the mid-$300s to multi-million homes for sale, with a median price of around $1.3 million. If lake living is what you want, but you don't want to be right on the shoreline, you may find great deals slightly away from the shoreline. Waterfront improvements are not allowed on this lake, as it's managed by the U.S. Army Corps of Engineers.
Canyon Lake is about an hour's drive south of Austin on I-35. The exit for the lake is at New Braunfels, putting it within minutes from attractions such as Schlitterbahn Water Park and the Comal River. As you exit the west side of New Braunfels, you will quickly come up on the Canyon Lake communities of Mystic Shores, Startzville, and Sattler. Conveniently located near Austin, San Antonio, and New Braunfels, Canyon Lake is becoming a central hub for fun in the Texas Hill Country.
Canyon Lake Information
One of the clearest lakes in Texas
U.S. Corps of Engineers lake
Waterfront improvements not allowed
Home prices generally around $1.3 million
Lake Pflugerville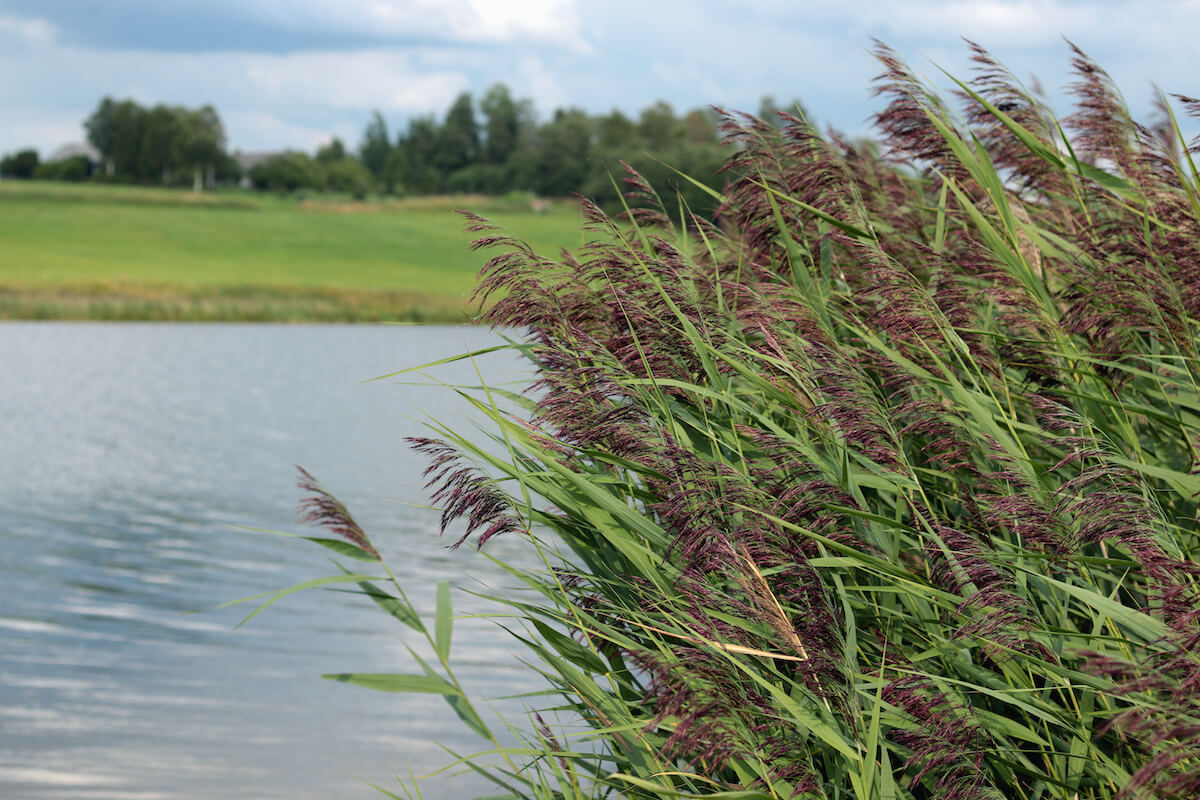 Lake Pflugerville is located 20 miles northeast of downtown Austin just off the north tollway. Constructed in 2005, it's a 180-acre reservoir home to the Villages of Hidden Lake neighborhood.
The lake has a boat ramp for loading and unloading and a boat dock, but private boat houses and docks are not available. Enjoy a swim at the Village of Hidden Lake Community Pool, or, if you prefer, swimming is also allowed in specified areas of the lake. Just off the water's edge is a 3-mile walking and hiking trail that is part of Lake Pflugerville Park and encompasses the lake. The park has become one of the city of Pflugerville's most popular spots, featuring a pavilion, beach area, and playground.
Homes in the Village of Hidden Lake typically list from the $300s to the $700s and range in size from 1,200 to 3,500 square feet.
Lake Pflugerville Information
Lake located within a park—water view homes available
Waterfront improvements not allowed
Home prices generally around the $400s
Lake Georgetown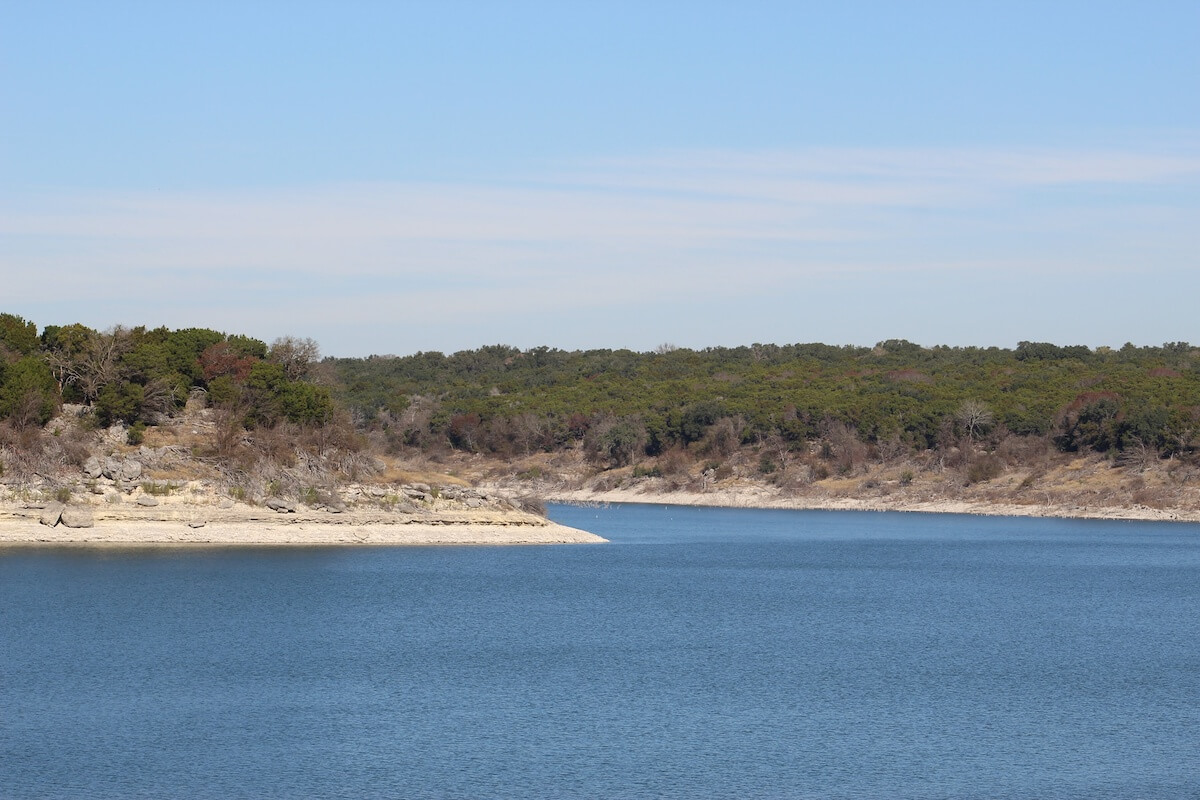 Located just 33 miles north of Austin, Lake Georgetown is a 1,200-acre reservoir on the San Gabriel River. Surrounded by parks and hiking trails, it's known for its scenic beauty and recreational fun.
The lake is well-stocked with a variety of fish, such as bass and crappie. Boating, waterskiing, kayaking, and sailing are all popular.
The Bennhof Lake Trail circumnavigates Lake Georgetown with a scenic 2-mile trail. Parks in the area include other hiking roads and trails, such as the Saxon Mountain Trail, which starts in the city of Georgetown and leads up to the mountain. Cedar Breaks Park rests against the southern shores of Lake Georgetown, with Russell Park and Jim Hogg Park on the northwest side. All have boat ramp facilities for access to the lake.
Homes for sale at Lake Georgetown are generally 2,500 square feet to 3,200 square feet and average in price from the $700s to around $1.6 million. To preserve the beauty of the lake and shoreline, docks and other improvements are not allowed at Lake Georgetown.
Lake Georgetown Information
Surrounded by many parks
Waterfront improvements not allowed
Home prices near the lake generally $400s and up
Austin Lakefront Living is Second to None
Austin boasts some of the best lakefront living in Texas, and it's no surprise that the best lakes around Austin are in high demand among homebuyers. Whether you're looking for a scenic view out the window, the perfect weekend getaway, or a place to live by the water full-time, there's a lake near Austin waiting for you to come home.