Best Lakes Near Lubbock: 5 Lubbock Lakes for Fishing, Camping, Boating & More
Posted by Texas Real Estate Source on Friday, February 3, 2023 at 4:03:46 PM
By Texas Real Estate Source / February 3, 2023
Comment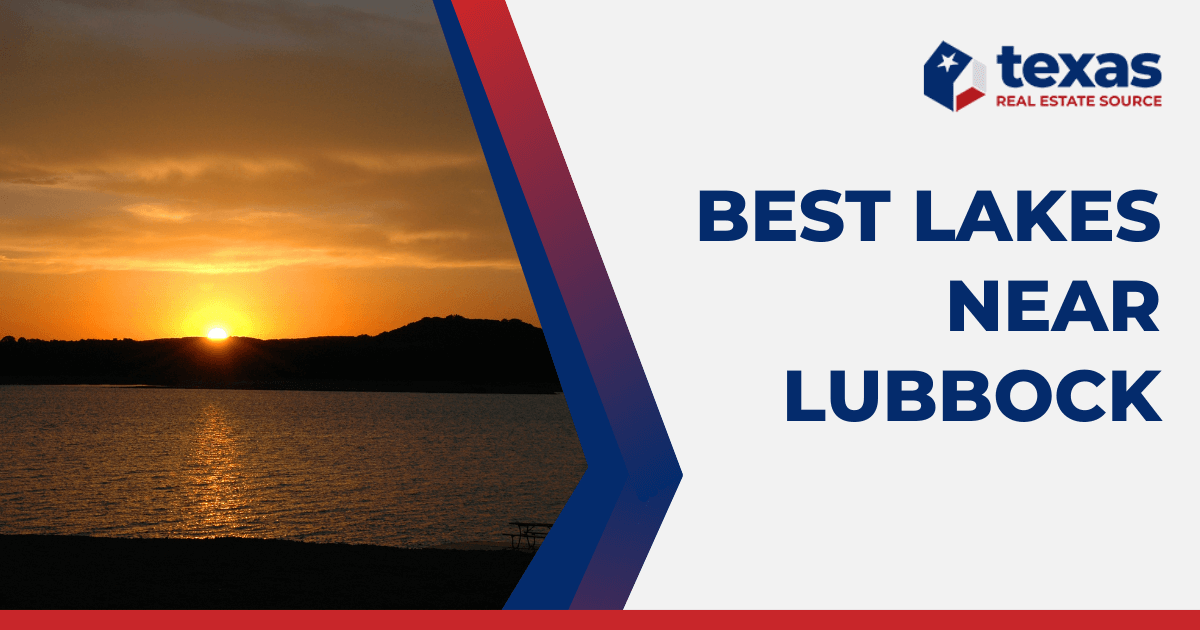 West Texas has a unique beauty and personality all its own. The city of Lubbock and the surrounding areas in West Texas feature hidden oases that many outdoor enthusiasts may overlook. From primitive camping to adventurous water sports to challenging hikes through rocky canyons, lakes in and around Lubbock have exciting opportunities for anyone who enjoys the outdoors.
Buffalo Springs Lake: The Perfect Weekend Getaway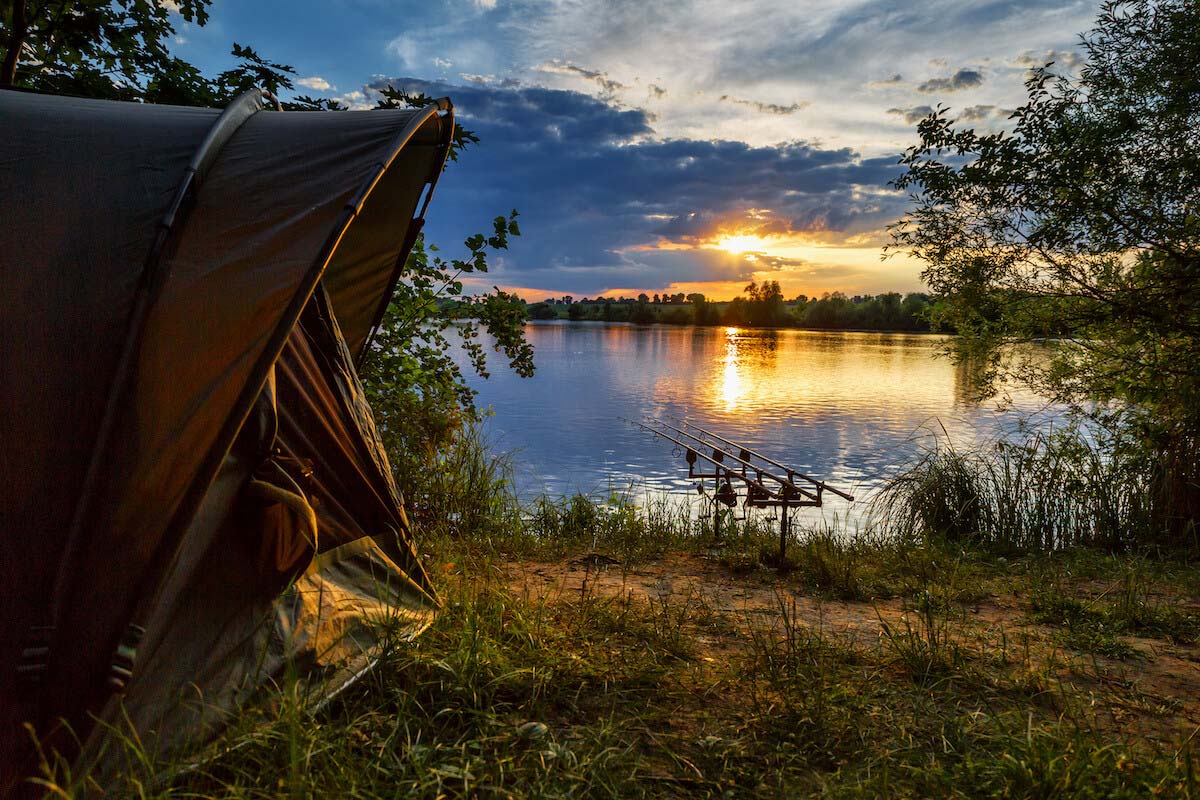 Meandering through a beautiful West Texas canyon, Buffalo Springs Lake has everything you could want for a weekend getaway full of outdoor adventure. One of the more well-known lakes around Lubbock, Buffalo Springs is a popular local hotspot for boating and fishing, and the outdoor activities don't end there.
Start up the RV or pack your tents and experience camping in West Texas style. With 20 tent campsites and 34 full RV hookups, 89 partial hookups, and 17 tent camping spots available, Buffalo Springs has everything you need to make your stay at the lake an enjoyable one. With picnic tables, plenty of trees for shade, and all the amenities to make you comfortable, camping has never been more fun.
Buffalo Springs Lake is the perfect spot to get outside and reconnect with nature. With over 55 acres of habitat home to hundreds of wildlife species, the Buffalo Springs area has miles of hiking and biking trails to allow you to get out and enjoy the fresh air and beautiful views. If you crave a little more adventure, Buffalo Springs also has roughly 13 miles of off-roading terrain that features hard-packed chunky trails to smoother trails with light to moderate changes in elevation.
Who says you have to live near the ocean to get to a beach? Buffalo Springs Lake has two sandy beaches that are included with the price of admission. These are the perfect spots to lay out and get some sun, float around, or play games in the water without worrying about interfering with any watercraft.
A day on the water can be fun for waterskiing, jet skiing, or relaxing with a fishing pole. Don't have a fishing boat? No problem. Buffalo Springs has several piers and a crappie house (a lighted fishing house built on a dock where you can fish indoors), and you're welcome to drop a line anywhere on the shoreline as well.
Dunbar Historical Lake: Parks & Fishing Right in Town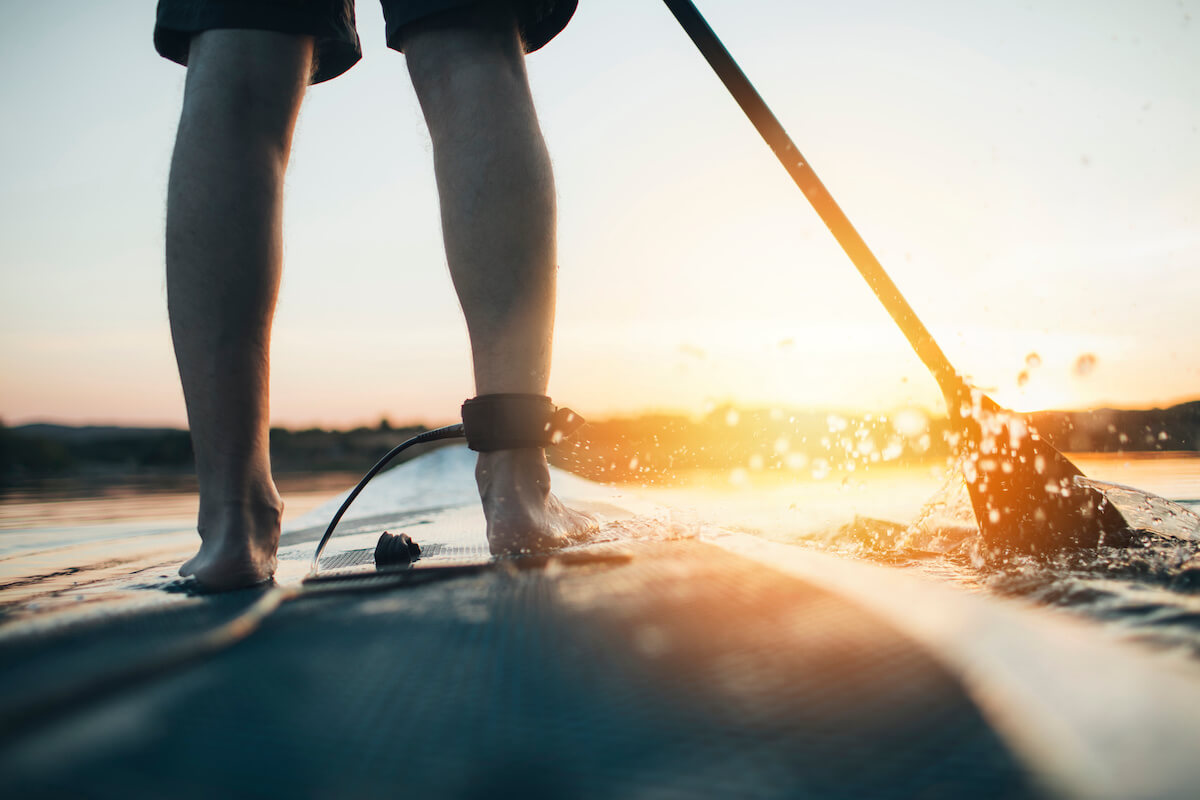 Only a 5- to 10-minute drive from Texas Tech and downtown Lubbock, Dunbar Historical Lake is one of the many hidden gems in Lubbock. Dunbar Lake, a beautiful lake that's part of the historic Yellow House Canyon, is a hidden oasis right in the middle of the city. Though Lubbock holds a reputation throughout Texas as a flatland city with no hills, the beautiful Dunbar Lake district is anything but flat.
Grab a bike or take a walk and head out on the almost 10 miles of Lubbock biking and hiking trails that run along the north and northeastern portion of the lake. Whether hiking or biking on these rocky and somewhat technical trails, the east and west loops have something for everyone. The west loop meanders through open grassy areas with gradual inclines, while the east loop gets a little more technical.
If you want to take a leisurely walk or ride off the technical trails, Dunbar Lake has a paved 2-mile driving/walking lane around the park. Pack a lunch and enjoy a picnic on the shores of the lake or book a kayak or paddle board during the toasty summer months. Dunbar Historical Lake is a catch-and-release lake where you'll regularly see locals posted up on the shoreline with their fishing lines cast into the water.
White River Reservoir: A True West Texas Lake Experience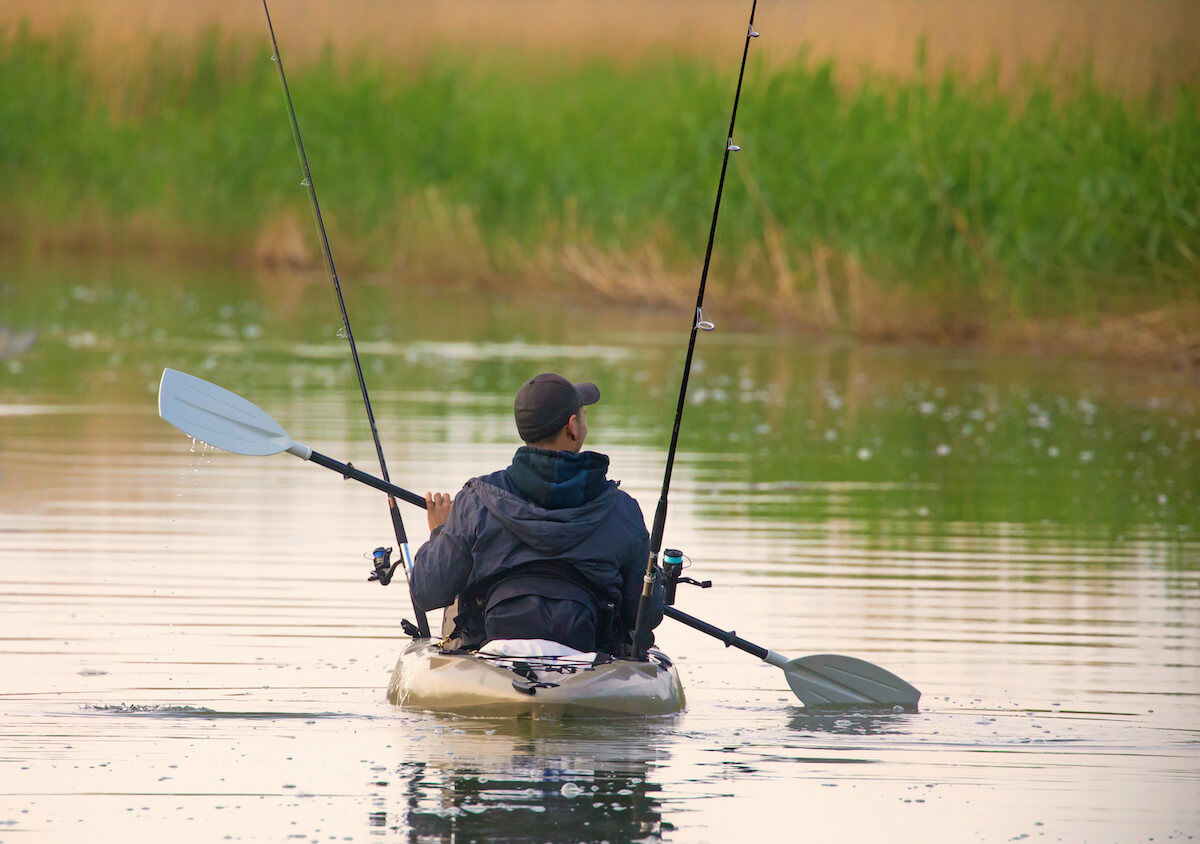 White River Reservoir is one of the oldest recreation areas around Lubbock. Just a little over an hour away from the Lubbock metro area, White River has a host of fun activities to give you a taste of a true West Texas lake experience.
Located off the Caprock Escarpment just east of Lubbock, the sights around White River give a perfectly picturesque view of the rocky plateaus of West Texas. Enjoy an evening around the fire at one of the four camping areas, two of which are RV-accessible. Get out and explore the rugged and rocky terrain around the lake that features exotic West Texas wildlife and vegetation.
With ample shoreline access for bank anglers, White River offers plenty of great spots to catch a bass or crappie. If you prefer more action on the lake, White River is a perfect spot for waterskiing, jet skis, and fishing boats.
Lake Alan Henry: Boating, Fishing, & Camping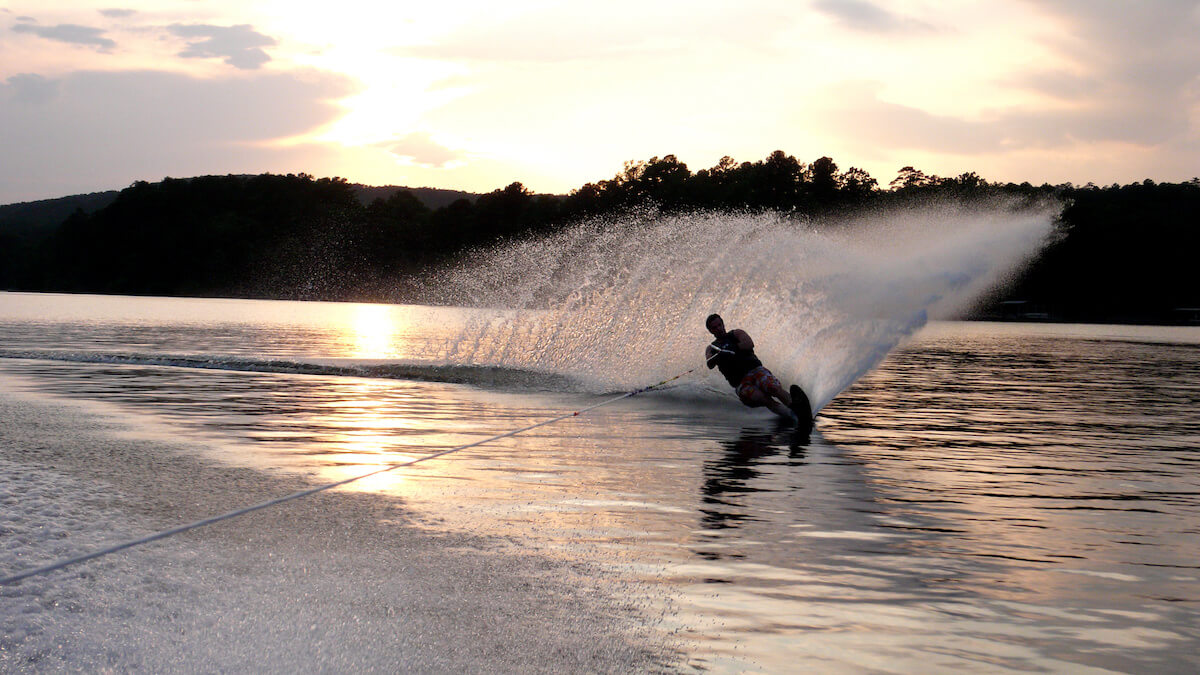 The premiere lake of West Texas, Lake Alan Henry, has everything you could want for a quick getaway or even an extended vacation. Located roughly an hour from Lubbock, Lake Alan Henry is the largest lake on our list, meandering through 11 miles of rolling hills and covering over 2,880 acres.
Known for some of the best bass fishing in West Texas, Lake Alan Henry has a calendar packed with bass club fishing tournaments. However, you don't need to be part of a tournament to get out on the lake and hook some fish. With several populations of fish, including large and smallmouth bass, crappie, channel catfish, and more, Alan Henry is one of the best lakes in Texas for fishing.
With the overwhelming size of the lake, there's also plenty of room for water sport enthusiasts to get out and get their adrenaline pumping. Spacious areas of the lake allow for waterskiing, jet skis, inner tubing, and many other forms of on-the-water adventures.
Whether heading to the lake for the weekend or for a long extended stay, Lake Alan Henry has every form of lodging to suit your preference, including short-term RV hook-ups, cozy lodges, and even large homes you can rent through sites such as Airbnb.
Bonus: Best Private Lake Near Lubbock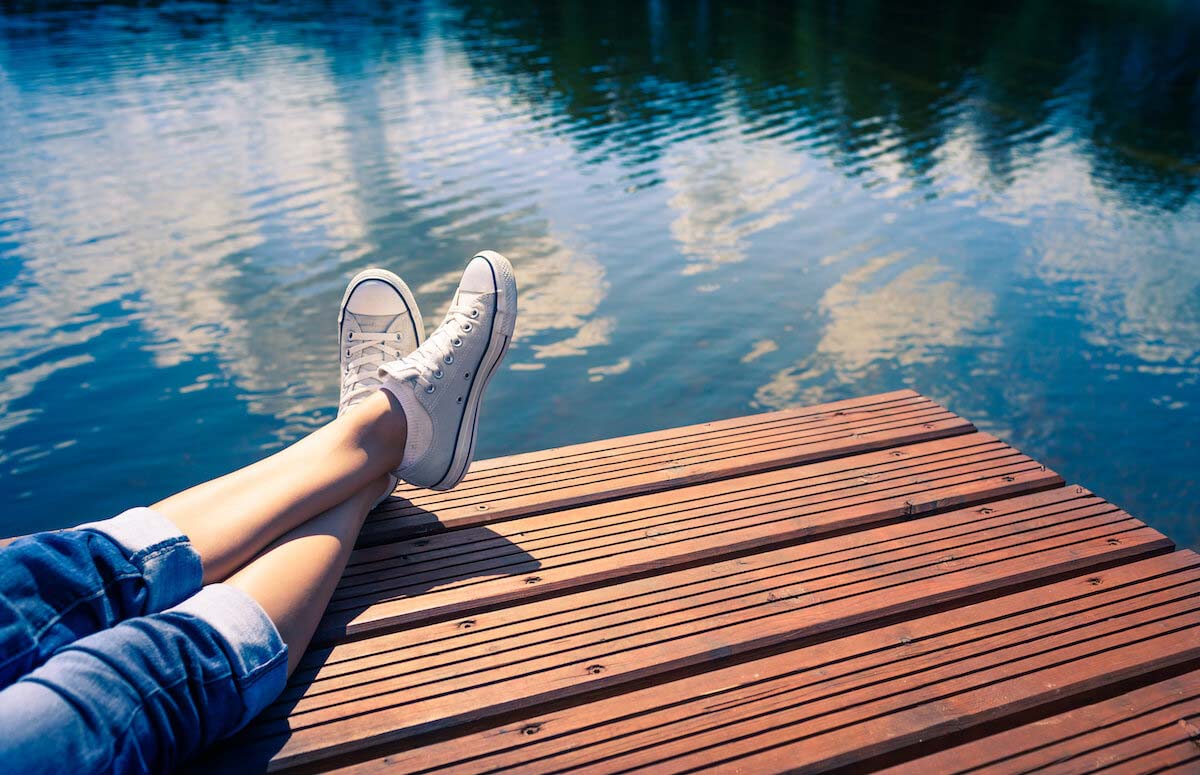 Nestled just outside of Lubbock city limits is a picturesque community that sits in the same canyon system as Buffalo Springs Lake. Ransom Canyon is a private lake community that's a beautiful destination for West Texas lakeside living.
Lake Ransom Canyon is reserved for the use of Ransom Canyon residents and their guests. Property owners must always be with guests while they enjoy the amenities of the community. There are some boat restrictions, and all watercraft must be registered. The lake has boat slips available through the Ransom Canyon POA, and there are boat ramps available to get your watercraft into the water. Lake Ransom is stocked with many species of fish familiar to West Texas lakes, such as largemouth bass, crappie, and channel catfish.
Ransom Canyon also has much to offer guests off the lake as well. A "Party Island" peninsula juts out into the center of the lake, where the pool and party house sit. The party house is rentable for both residents and non-residents to use for ceremonies and celebrations; however, the pool is for residents only. Ransom Canyon is the perfect place to come out and enjoy a picnic watching the sunset over the canyon's edge.
There are miles of paved streets that undulate throughout the canyon, making it a perfect place for a walk or jog around the pristine lake.
Find Your West Texas Oasis
If you come out to experience all that living in Lubbock and the surrounding areas has to offer, you'll see that it's in a class all its own. Outdoor recreation and lake adventure are some of the most popular forms of entertainment in West Texas. Whether you're looking for a challenging hike, an afternoon casting a line from a lakeshore, or watching a beautiful sunset over the canyons, each of these lakes has something unique to offer, no matter your interests.
Ready to discover your next home in Lubbock? Call The RealFX Group at (512) 956-7390 to get in contact with an experienced local real estate agent today and let us help you find your dream home in Lubbock, TX.