8 Best Neighborhoods in Bryan-College Station: Where to Live in Bryan-College Station
Posted by Texas Real Estate Source on Thursday, May 12, 2022 at 1:52 PM
By Texas Real Estate Source / May 12, 2022
Comment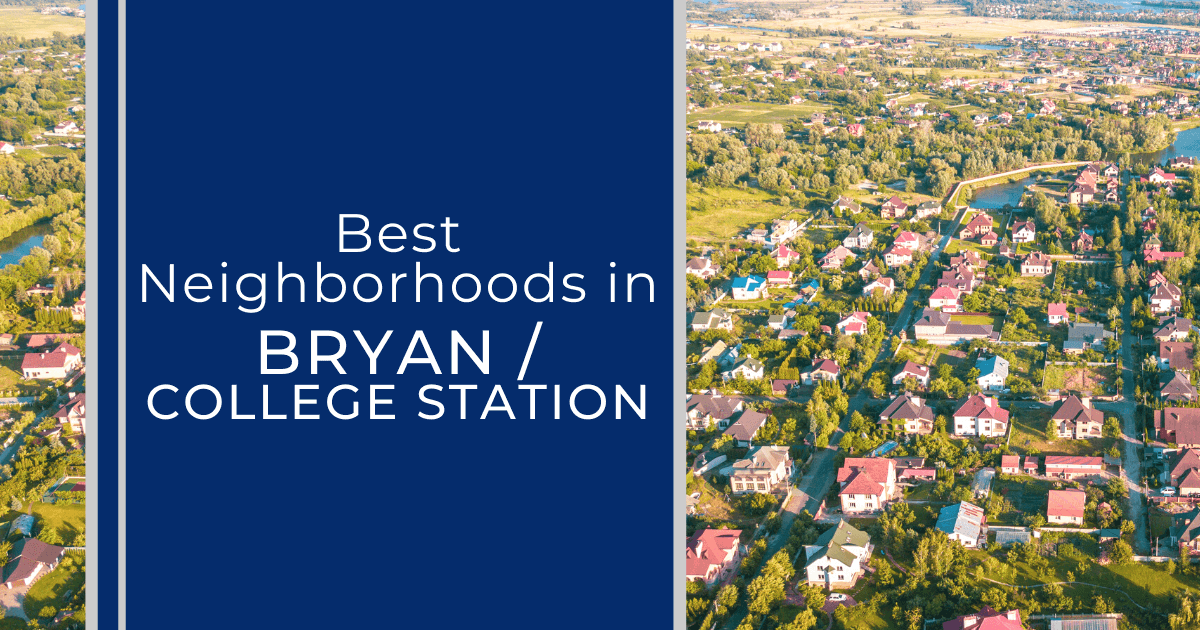 In the area surrounding Bryan/College Station, pride in Texas A&M, love of outdoor activities, and desirable homes for sale are the norm in every neighborhood. While restaurants, recreation, and shopping are never far away, the Bryan/College Station area also features lush green spaces and rural areas that preserve the natural beauty of Texas. With so many remarkable developments, it can be hard to decide where to start your real estate search. Keep reading to learn about the best eight neighborhoods in Bryan/College Station.
Miramont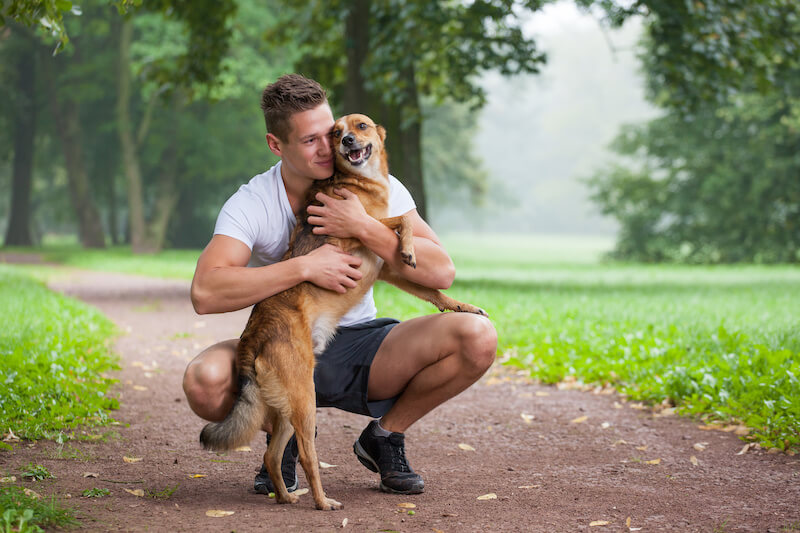 Founded by Aggie graduate Donald Adam in 2005, Miramont is a planned community with a nationally acclaimed golf course, tree-lined streets, and plenty of club amenities. With home prices that range from $500,000 to more than $1 million, Miramont is split into three subdivisions: The Villas at Miraloma, The Villagio of Miramont, and The Chateaus of Miramont. Each subdivision is designed around European architecture, the home styles following French, Italian, and general European design. Pre-built, custom homes and vacant lots are available for purchase.
The community of Miramont is close-knit, often gathering for monthly or bi-monthly events at the club or meeting each other at the development's many ponds, creeks, and lakes. The view is just one attraction for this neighborhood, as the pride and joy of Miramont residents is probably their golf course. The course has consistently ranked in the top 10 to 15 courses in Texas and has 18 championship holes with four additional holes accessible for all skill levels. Annual member tournaments, classes, and junior golf curriculum get the community involved as young as five years old.
Golf isn't the sole focus, however. Miramont Country Club members also enjoy a 93,000 square foot clubhouse, formal and casual dining, a resort-style swimming pool, fitness training and classes, spa services, six tennis courts, two pickleball courts, one basketball court with adjustable goals, and a private parking spot in the underground garage.
This neighborhood is a setting where neighbors know each other, social events are common and frequent, and the club always covers holidays. Events such as the Santa Brunch are a neighborhood favorite, but lessons and events are available for kids and adults alike throughout the summer.
Nearby, the Tilted Pint Bar and Grille is available for casual dining, while the highly-rated fine dining restaurant Christopher's World Grille is just down the street.
Miramont Amenities
Morris "Buzz" Hamilton dog park
Park Hudson Trail
Baked or Fried American restaurant
Bryan Towne Center
Boonville Animal Hospital
Indian Lakes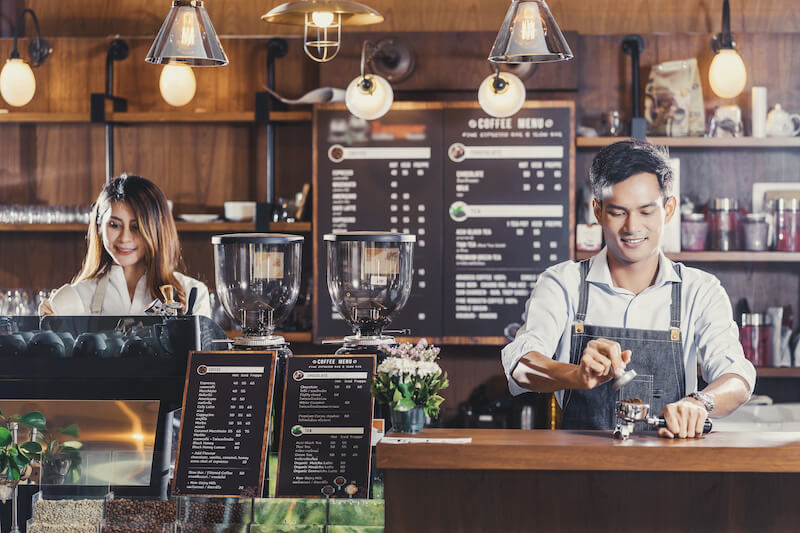 This eco-friendly planned community was built with a focus on habitat preservation. With heritage oaks overlooking the location, it is located on the shores of the 48-acre Lake Arapahoe. Indian Lakes recreational preserve features a recreation center, pool, tennis courts, and a basketball court. Homesites in this area feature large lots up to three acres in size with equestrian trails sometimes as near as the backyard, hiking trails with exercise equipment, playgrounds, and a fishing pond for residents to enjoy. Homes in Indian Lakes range from 3,000 to 4,000 square feet, with some homes surrounding the lake. These patio homes are smaller, ranging from 1,800 to 3,000 square feet. Patio homes have complimentary lawn service and an access gate.
The nearby recreation center has an outdoor, covered pavilion with a TV and wi-fi, a firepit, and food catering brought straight to your seat. Inside, a kitchen area and conference space are constantly used, sometimes for banquets. Indian Lakes pool is the highlight of the neighborhood. Right on the edge of the lake, it is spread over two stories that flow seamlessly into the shore of the lake. A beautiful infinity pool is just the beginning, and a hot tub and nearby bathhouse allow for total relaxation. With all the comforts of home provided, it's easy to spend an entire day at the pool.
Residents of Indian Lakes can take advantage of the relative seclusion of the neighborhood. Lake Arapaho is nearly equidistant from Highway 6 and Wellborn Road, making it the perfect place to get away for those who don't mind wide open space but like a five-minute drive to city necessities.
Nearby, Jockey Lot & Flea Market has fresh vegetables and various thrift items open Sundays at 9 am.
Indian Lakes Amenities
Museum of the American GI
Santa's Wonderland
The Boathouse at Millican Reserve
Mad Taco Restaurant
Starbucks
Zaxby's
H-E-B
Traditions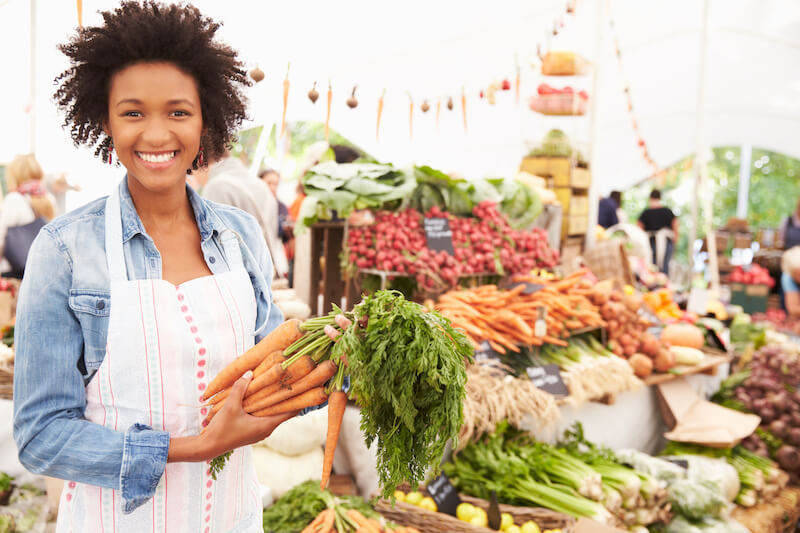 Established in 2004 and spread over 650 acres, Traditions sits next to Lake Walk and many shopping and dining areas. Subdivisions within Traditions include Persimmon, River Birch, The Villages, Boxelder Drive, and Chinquapin Oaks & The Villas. Persimmon residents enjoy views of green space and Bryan's scenic terrain. About 15 pre-built homes overlook the golf course, but custom homes can be built in the neighborhood.
River Birch has 11 lots and semi-custom builds with modern architecture to offer. The Villages has a central park with fire pits, walking trails, and pristine landscaping. As this area is a bit bigger than the other neighborhoods, there are 32 lots available between 1,700 and 2,500 square feet. Boxelder Drive has semi-custom and custom home options in energy-efficient styles, with 34 lots available at an average of 2,750 square feet. Finally, Chinquapin Oaks & The Villas is a gated street surrounded by a six-acre greenbelt. Situated closest to the Traditions Club, residents enjoy easy amenity access.
Parc Retirement Community at Traditions offers community apartment homes with a wooded campus spread out over 14 acres and offers 24-hour care. Proudly claiming their Aggie affiliations, residents all over the Traditions development are focused on the alumni community. From casitas to custom homes, real estate prices here can range from $275,000 to $1.5 million. Closer to the clubhouse, "Gameday Cottages" are available for visitors to the community to rent. Two, three, four, and five-bedroom units are available.
The over 7,000-yard golf course hosts the Texas A&M men's and women's golf teams. Its rolling terrain and large trees not only make it a suitable competition course but make it downright beautiful to look at. Other sporting options include six tennis courts, four pickleball courts, two padel courts, and a pool center. Swimming at the pool center is fun for any age and skill level. Its stone ledges, waterfalls, shaded gazebos, terraced pools, and poolside dining give the area an upper-class feel; however, its 25-meter lap pool and 1,200-square-foot leisure pool leave a little something for everyone.
Nearby, the Lake Walk offers recreation and shopping of all kinds, spread out in the view of an 85-foot observation tower. With treats from the coffee shop POV to fuel the trip, residents can enjoy walking trails, health and wellness activities, weekly artisan markets, outdoor concerts, and over 900 community events a year, right on the edge of a 3-acre lake.
Traditions Amenities
Local farmer's market
Children's Museum of Brazos Valley
First Down Park
Turkey Creek
Tru Fit Athletic Clubs
Saddle Creek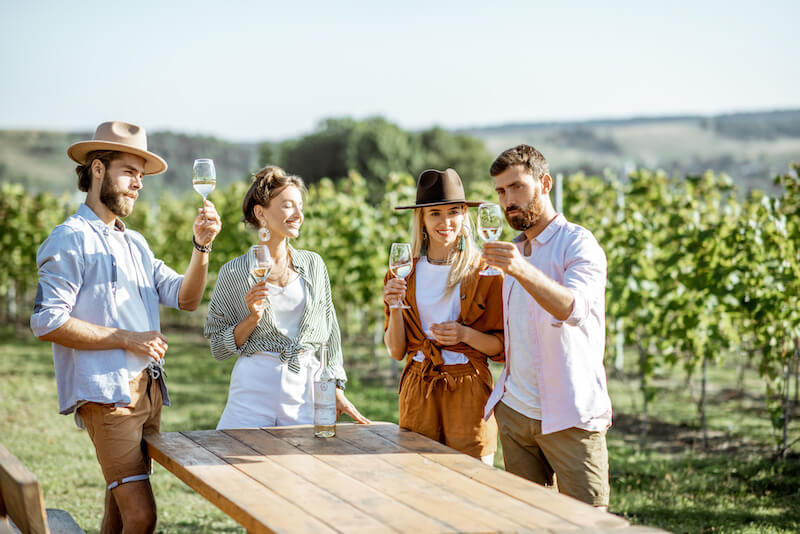 Spread over the natural Texas landscape with oak and cedar trees throughout, Saddle Creek community homes have an average of 2,350 square feet with acreage to spare. Homes built in Saddle Creek must be 80 percent masonry, giving the neighborhood a uniform, stately feel home prices ranging from $600,000 to $1.5 million. This semi-rural development boasts a cohesive network of houses within walking distance of the Brazos River and many things to do.
Saddle Creek's community pool is just one of its recreation options, with a basketball court, athletic fields, and covered pavilion with picnic tables and barbecue pits nearby. Charming ponds are scattered throughout the neighborhood and situated just outside the residential area, creating a serene setting.
Situated on the edge of the neighborhood, Jason and Justin's BBQ offers dine-in and takeout options for a short drive and a few bucks.
Saddle Creek Amenities
Hullabaloo Diner
Yole's La Familia Taqueria
America's Country Store
Urban Table
Lone Hen Winery
Perrine Winery
H-E-B
Oakmont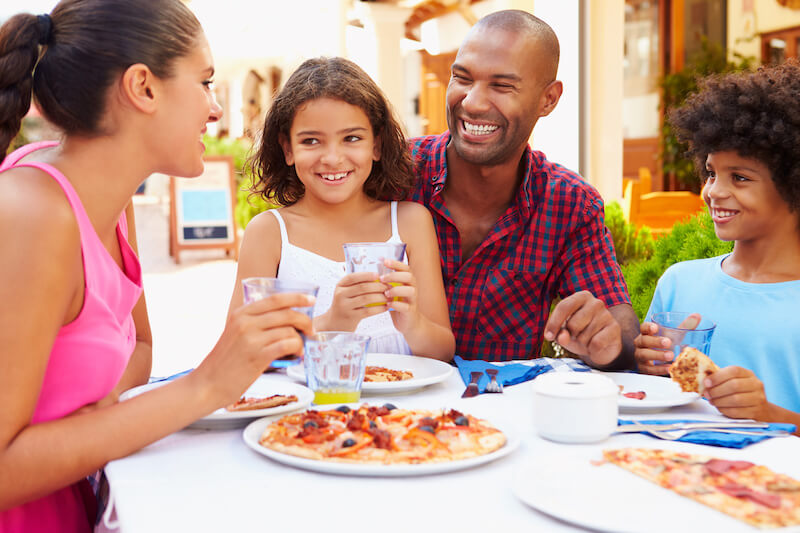 Pre-built and custom homes are available in Oakmont, where residents can enjoy nature trails and nine acres of parks and green spaces. Antique-style street lights, pristine landscaping, and brick construction give this relatively new neighborhood the feel of an older one where stately meets modern with prices that range from $300,000 to $476,000. The Oakmont Tree, a historic landmark near the residences, gives this neighborhood its claim to antiquity. At the heart of the neighborhood sits The Porch, their 8,000 square foot amenity center, including a swimming pool, fitness center, meeting rooms, and sport court.
The nearby amphitheater and butterfly garden are just two locations where community events can bring members of Oakmont together. For celebrations like butterfly releases and movie nights, residents can get outside and enjoy the company of their neighbors.
Residents of Oakmont would enjoy a smaller but active community trying to grow their reach. The open area behind the neighborhood and proximity to city amenities just over Boonville road gives this small but tight-knit area the feeling of being on the edge of things yet right in the middle of it.
C&J Barbecue offers dine-in and takeout just off Harvey Road for mid-range eating.
Oakmont Amenities
Koppe Bridge Bar & Grill
Sawed-Off Crossfit
The Angry Elephant Bar and Grille
Tiffany Park Splash Pad
Wayfair
Hudson Park Dog Park and Agility Course
Austin's Colony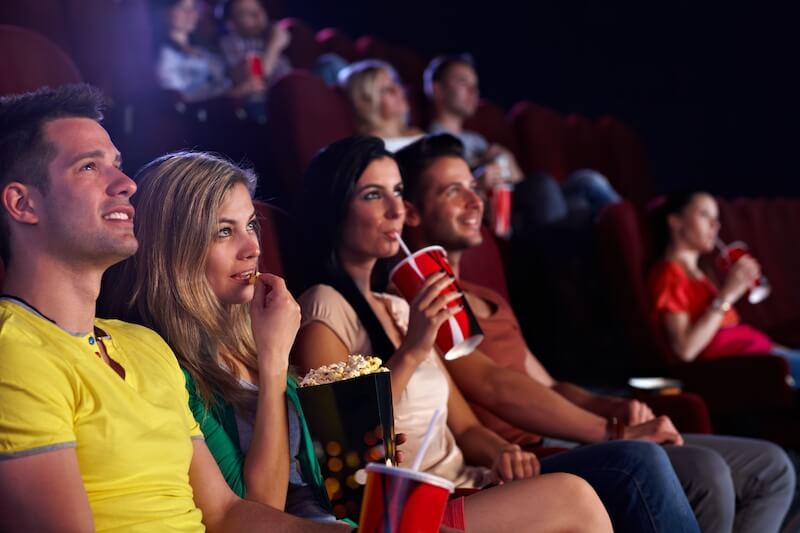 Established in 1994, Austin's Colony is still growing. With lot sizes typically around 8,000 square feet and more, homes range from 1,500 to 3,500 square feet. Traditional style homes with modern upgrades, pre-built or custom, are the majority option in the neighborhood, ranging from $300,000 to $500,000. Carter's Creek splits the development in half, and on one side, shopping, restaurants, and a movie theater are close enough to touch.
Colony Park and a wooded walking trail give residents plenty to do. The park covered tennis courts and basketball courts, playground equipment, soccer and baseball fields, a disc golf course, volleyball courts, a full-size skating rink, and picnic tables and grilles with a covered ramada roof make this area jam-packed with activities. Traditional homes, endless recreation, and the seam that sew it together, Carter's Creek make this neighborhood beautiful and accessible.
Austin's Colony Amenities
Kroger
Los Cucos Mexican Cafe
Premiere Cinema
Cotton Patch Cafe
Castlegate II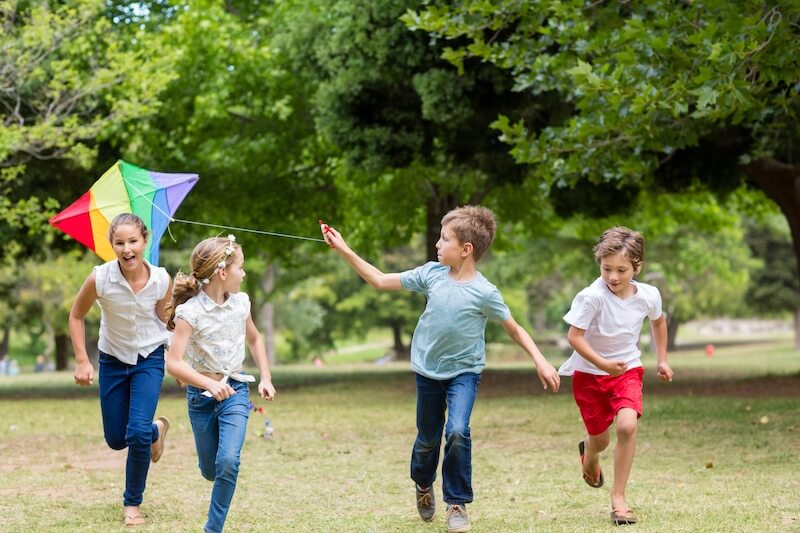 Castlegate II expanded the original Castlegate neighborhood, composed of over 800 homes. Ranging from 1,500 to 3,500 square feet, homes can be custom-made or bought pre-built. Homes blend to suit the old-English feel but stand apart in their beauty and quality as a planned and gated community.
Walking trails connect the neighborhood and its many amenities, including a 4-acre fishing pond, pool, pavilion, clubhouse, and fitness center. The outdoor fitness facility, called the "fit-trail," is one of several parks, while the area's two lighted tennis courts and basketball court have more to offer for the sports-inclined. Outside, the shaded playground, picnic tables, splash pad, and gazebo offer space for parties, gatherings, or the everyday summer outing.
Only five miles from Texas A&M and 10 miles from downtown, Castlegate II is close to shopping and a jog away from Aggie events. With eating establishments in every direction, one well-respected, mid-range option is TX Burger, available for dine-in, pick-up, and delivery.
Castlegate II Amenities
Phillips Park
Etonbury Park
Gogh Gogh Coffee Company
H-E-B
Walk-On's Sports Bistreaux
Stella Southern Cafe Breakfast restaurant
Pebble Creek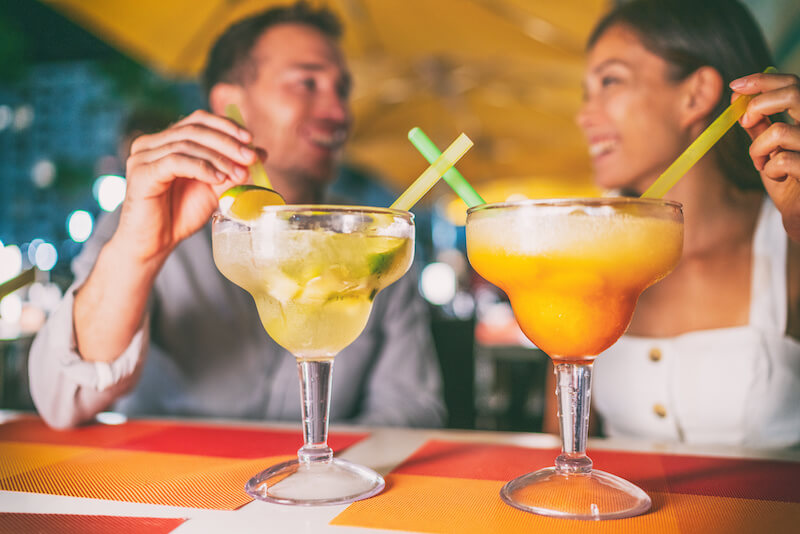 With over 1,500 residences spread over 1,348 acres, Pebble Creek has a robust selection of homes for sale, with prices ranging from $200,000 to more than $1 million. Lot sizes can be over half an acre, lending to the area's natural appeal. Wooded areas with picturesque oak trees, walking trails, lakes, and ponds, and a ten-acre park offer plenty to do with respect to the area's natural appeal. St. Andrews Park and its shady trees house a children's playground, natural creeks, and walking trails, while Lick Creek Park is adjacent and much wilder. Lick Creek Park is a 515-acre nature park with miles of trails for hiking, cycling, and horseback riding.
While recreation is as easy as walking outside, nearby amenities offer sporting and leisure options. Next door to the clubhouse, the pro-shop offers athletic gear to enjoy on the 18-hole golf course, an inter-collegiate swimming pool with a water slide, seven tennis courts, covered basketball courts, soccer, and baseball fields. Residents will have plenty of choices for physical activity and can come back to the 40,000-square-foot clubhouse to relax. After getting worn out with the club's banquets, card rooms, and socials, members can enjoy child care and visit the Creekside Grille and cantina for live music and drinks.
Despite its proximity to nature, Pebble Creek is also close to hospitals, restaurants, and shopping, making it the perfect place to enjoy the best of both worlds. Community members enjoy monthly events, golf courses and membership associations, and summer camps for children. With natural amenities right off the back porch, residents can rely on nearby shopping centers to keep them stocked. H-E-B and Lowe's are a short drive away.
Pebble Creek Amenities
Smitty K's Sports Bar and Grille
Walk-On's Sports Bistreaux
Spice World Market
Mad Taco
Baylor Scott & White Medical Center
Which Bryan/College Station Neighborhood Is Right For You?
Those looking to settle in any of the best Bryan/College Station developments can enjoy a community with luxe amenities and convenient proximity to Texas A&M and top employers. From fast food to fine dining, restaurants of all cuisines and tastes are spread throughout the city. Recreation isn't lacking with club-centered activities, community events, movie theatres, and shopping nearby to every neighborhood. Better yet, residents can enjoy everything the city has to offer and go home to relax in a green, wooded, creek, and lake-fed natural environment that makes every night feel like a vacation. With city and rural living so closely meshed together, there's something for everyone in the area.
Searching for a home in Bryan-College Station? Call The RealFX Group at (512) 956-7390 to reach out to an experienced local real estate agent and find your dream Bryan-College Station home today.