8 Best Neighborhoods in Cypress TX: Where to Live in Cypress
Posted by Texas Real Estate Source on Wednesday, December 7, 2022 at 3:19:06 PM
By Texas Real Estate Source / December 7, 2022
Comment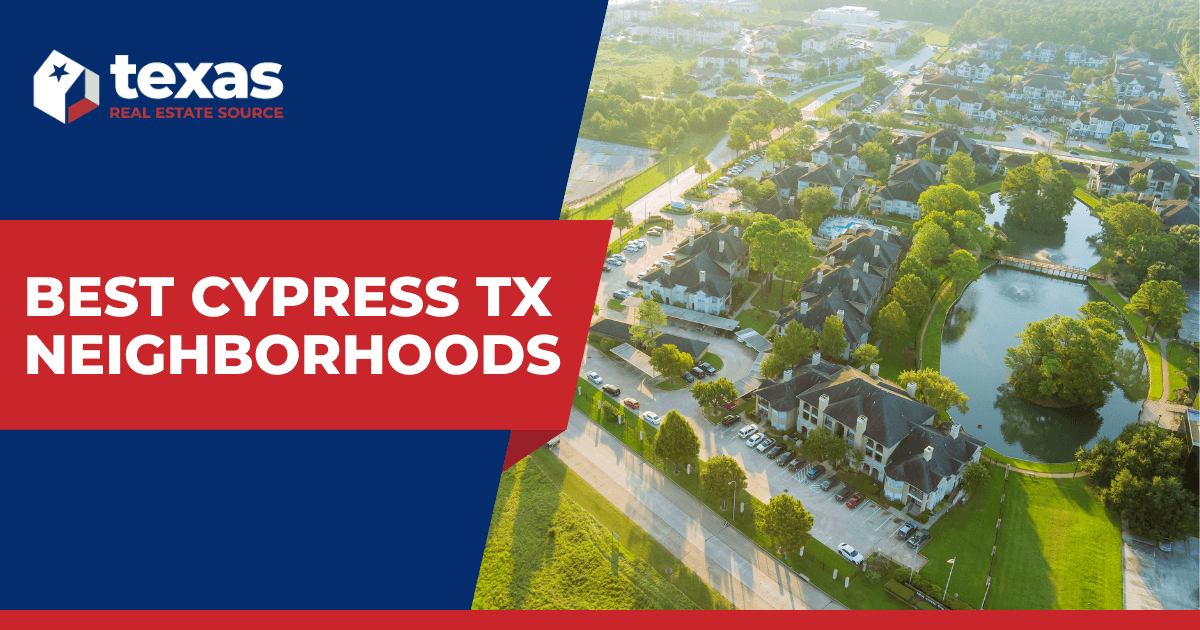 Some of Greater Houston's best neighborhoods are located near the city of Cypress, a few miles northwest of the big city. Over the past few decades, developers have built several master-planned communities along the US-290 corridor as the area has grown to nearly a quarter million people. Explore some of the most popular neighborhoods in Cypress, TX, and discover homes and amenities to match any lifestyle.
Bridgeland
One of the best neighborhoods in Cypress, Texas, is also one of the area's newest and largest master-planned communities. Just south of US-290, Bridgeland stretches nearly 12,000 acres from Fry Road to the west side of Grand Parkway. Upon buildout, developers expect 20,000 new homes in the Bridgeland community.
Bridgeland comprises four different neighborhood villages, each with distinct home styles and amenities. Buyers here can choose from over a dozen builders for new construction homes. Existing Bridgeland homes for sale are also available, averaging around 3,000 square feet with prices typically ranging from the $300s to $1.5 million.
Schools in Bridgeland span both the Cypress-Fairbanks Independent School District (Cy-Fair ISD) and the Waller Independent School District. Students east of Grand Parkway attend Cy-Fair schools, including Pope Elementary, Wells Elementary, Smith Middle School, and Bridgeland High. Sections of the community on the west side of Grand Parkway are zoned for Waller ISD schools, including Robert Roads Elementary, Waller Junior High, and Waller High School.
Residents enjoy an abundance of amenities in Bridgeland. The community's centerpiece is the 140-acre lake, where folks enjoy paddle sports, bird watching, and hiking the nearby nature trails. Elsewhere are several swimming pools, water parks, and playgrounds to keep the outdoor fun rolling along.
Bridgeland Amenities
Lakeland Activity Center
Dragonfly Park
Josey Lake
Bridgeland Swimming Pools and Splash Pads
Lakeland Village Center
Parkland Village Center
Parks, Playgrounds, and Trails
Towne Lake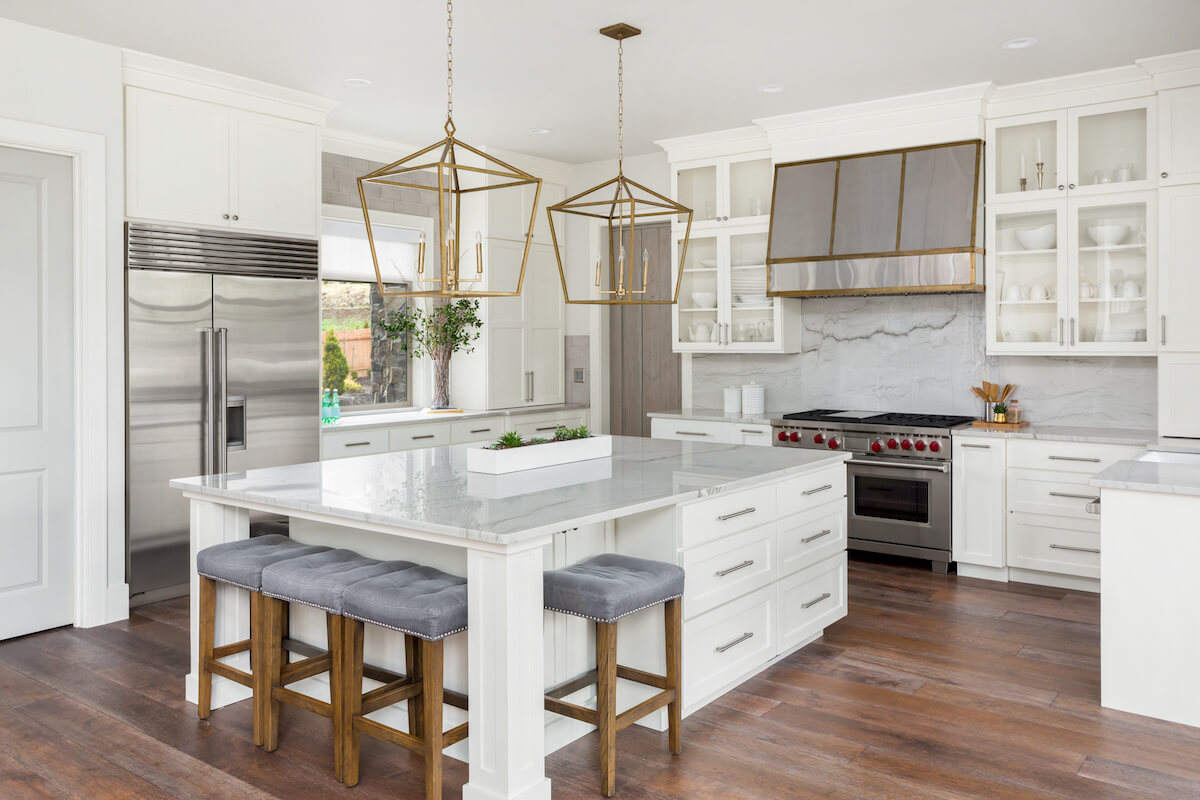 Home buyers considering Bridgeland vs. Towne Lake don't have far to travel when comparing the two Cypress neighborhoods. The Towne Lake master-planned community is minutes from Bridgeland, just across Fry Road. Sitting on about 2,400 acres, Towne Lake features almost 3,000 residential properties.
The Towne Lake development comprises several distinct sections, including the gated community homes of Great Oaks Estates, a 55-and-up active adult section, and several waterfront homes in the Water's Edge and Sunset Harbor neighborhoods. Homes for sale in Towne Lake average around 3,000 square feet and are typically priced from the $300s to more than $2 million.
Schools in Towne Lake are in the Cy-Fair ISD school district, including the convenient on-site campuses for Postma Elementary, Rennell Elementary, and Anthony Middle School. Nearby Cypress Ranch High School serves students in grades nine to twelve. Numerous daycares, early learning facilities, and private schools are also located in this corner of the Greater Houston metro.
The main attraction to living in Towne Lake is the lake itself, where residents can pilot motorized watercraft anywhere across the 300-acre reservoir. Favorite destinations and attractions include picnics on The Island, the beach at The Lakehouse, and dinner at The Boardwalk.
Towne Lake Amenities
300-acre Community Lake
Motorized Boating
The Lakehouse
The Clubhouse
The Boardwalk
Docks and Harbors
Parks and Trails
Fitness Center
Pools and Waterpark
Community Garden
Canyon Lakes West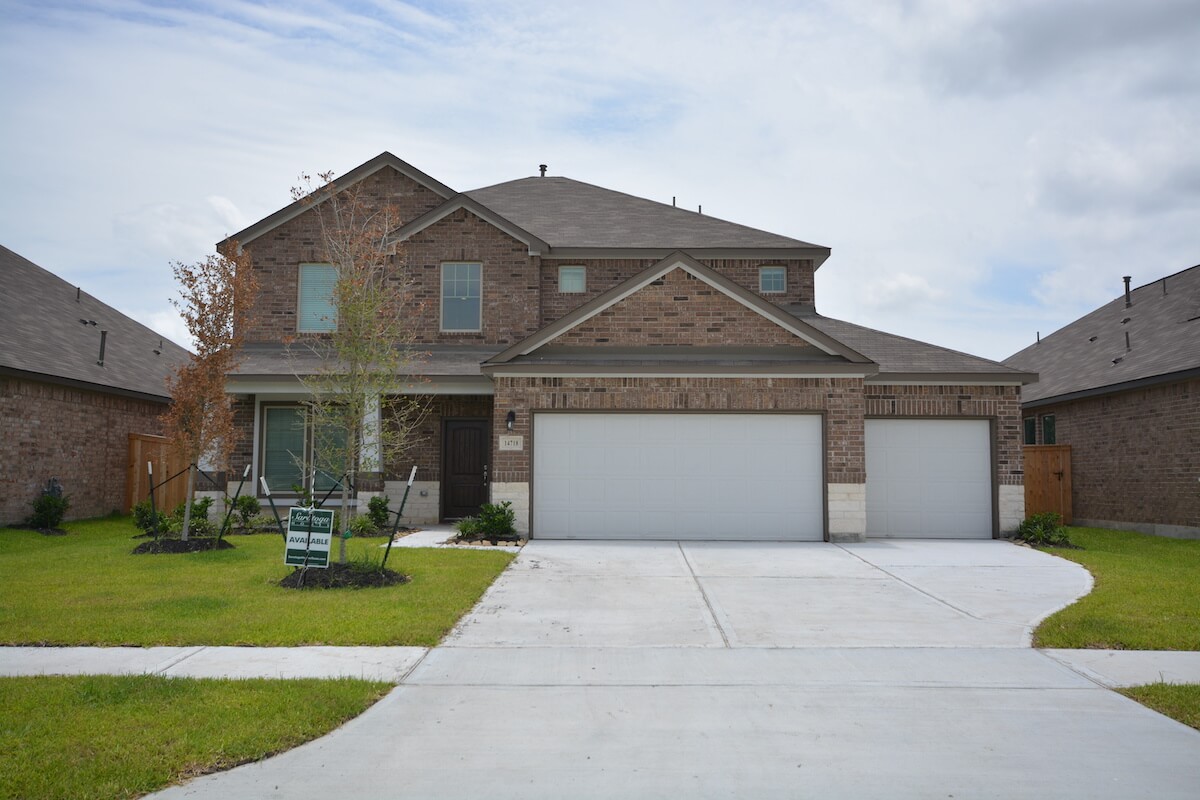 On Fry Road, just north of Longenbaugh Road, is the 1,800-acre community of Canyon Lakes West. The neighborhood is home to around 6,000 residents, with a variety of well-appointed single-family homes from top builders in the Greater Houston area.
Homes for sale in Canyon Lakes West typically range from around 1,400 to over 4,500 square feet. Community sections include gated neighborhoods as well as non-gated, with homes typically listed from the $300s to the $700s.
School-age kids in Canyon Lakes West attend schools in the Cypress-Fairbanks ISD system. Elementary schools serving the neighborhood and surrounding areas include Postma, Wells, and Andre. Students in grades six through eight attend either Smith or Anthony Middle School, while older students enroll in Cypress Springs or Bridgeland High School. The area is home to various public resources like the Harris County Library and Berry Educational Support Center, as well as several private learning facilities and daycare centers.
Canyon Lakes West residents enjoy plenty of nearby things to do, with the big city conveniences of downtown Houston only 30 miles away. Inside the community, residents find plentiful outdoor recreation opportunities, including playgrounds, jogging trails, swimming pools, and splash parks.
Canyon Lakes West Amenities
Community Clubhouse and Recreation Center
Junior Olympic Swimming Pool
Kiddie Pool and Splash Pad
Fitness Center
Covered Pavilions
Playgrounds
Jogging Trails
Cypress Creek Lakes
Tucked in among several of the area's best neighborhoods is Cypress Creek Lakes. This 1600-acre master-planned community features approximately 2,000 new homes built around the many small lakes located throughout the development.
Homeowners in Cypress Creek Lakes enjoy larger-than-average floorplans, with typical homes of more than 3,800 square feet. Homes for sale in Cypress Creek Lakes generally range from the $400s to the $800s, with an average sale price in the high $500s.
The Cypress Creek Lakes neighborhood is zoned for the Cy-Fair Independent School District. Students here attend Warner Elementary, Smith Middle, and Cypress Ranch High School, all just minutes from residents' front doors. Several private education, early learning, and daycare facilities can also be found throughout the Cypress area.
Cypress Creek Lakes residents have easy access to restaurants, shopping, and entertainment venues throughout the area. Within the community, folks enjoy an abundance of water recreation, with numerous neighborhood lakes, swimming pools, and waterpark-style splash pads. Several miles of hiking and biking trails also weave throughout Cypress Creek Lakes, connecting neighbors with the area's amenities and each other.
Cypress Creek Lakes Amenities
Cypress Creek Lakes Community Center
Cypress Creek Lakes Park
Cypress Creek Lakes Pool Center
Phase 1 Rec Center, Park, Splash Pad
Phase 2 Recreation Center
Phase 3 Rec Center, Park, Splash Pad
Villages of Cypress Lakes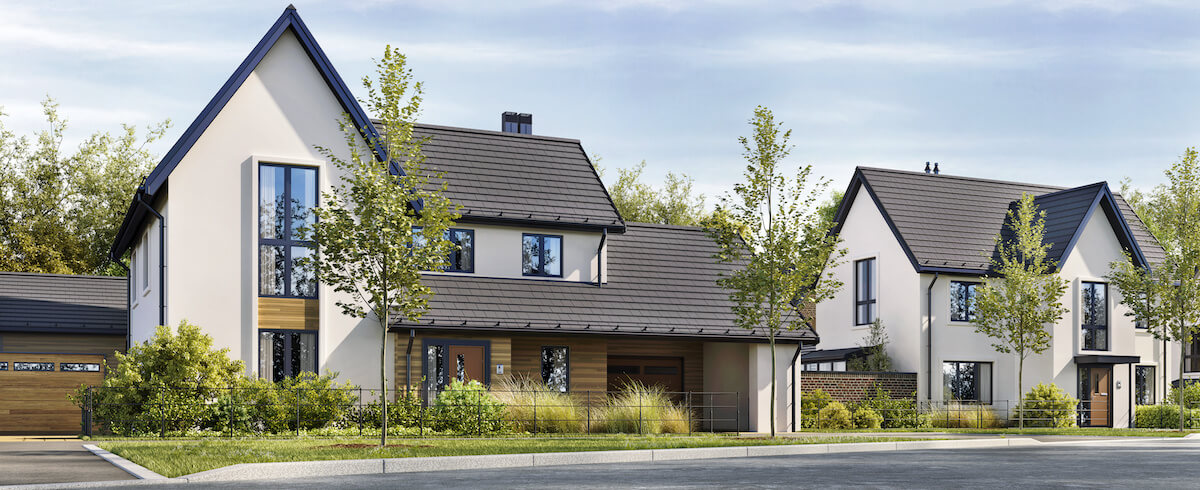 In the northwest corner of the Cypress area are the Villages of Cypress Lakes, a master-planned community of golf course homes and lake-view properties. Villages of Cypress Lakes boasts a winning combination of next-level amenities, a convenient location, and a variety of home styles.
Homebuyers here will find properties ranging in size from 1,500 to almost 5,000 square feet. Homes for sale in Villages of Cypress Lakes are primarily newer, single-family properties with an average selling price in the $300s. Homes backing up to the golf course or community lakes are typically priced from the $800s and higher.
Schools serving the Villages of Cypress Lakes fall within the Cypress-Fairbanks ISD. The Cy-Fair school district has several elementary and middle school campuses serving the community, as well as nearby Cypress Woods and Cypress Ranch high schools. Daycare centers, early learning facilities, and private schools are also located in the area.
Those living in the Villages of Cypress Lakes enjoy plenty of amenities and entertainment options nearby. The star attraction of the community, however, is the Cypress Lakes Golf Club, featuring 18 holes of championship-caliber golf in the heart of the neighborhood.
Villages of Cypress Lakes Amenities
Cypress Lakes Golf Club
Community Clubhouse
Swimming Pool and Splash Pad
Scenic Lakes and Trails
BlackHorse Ranch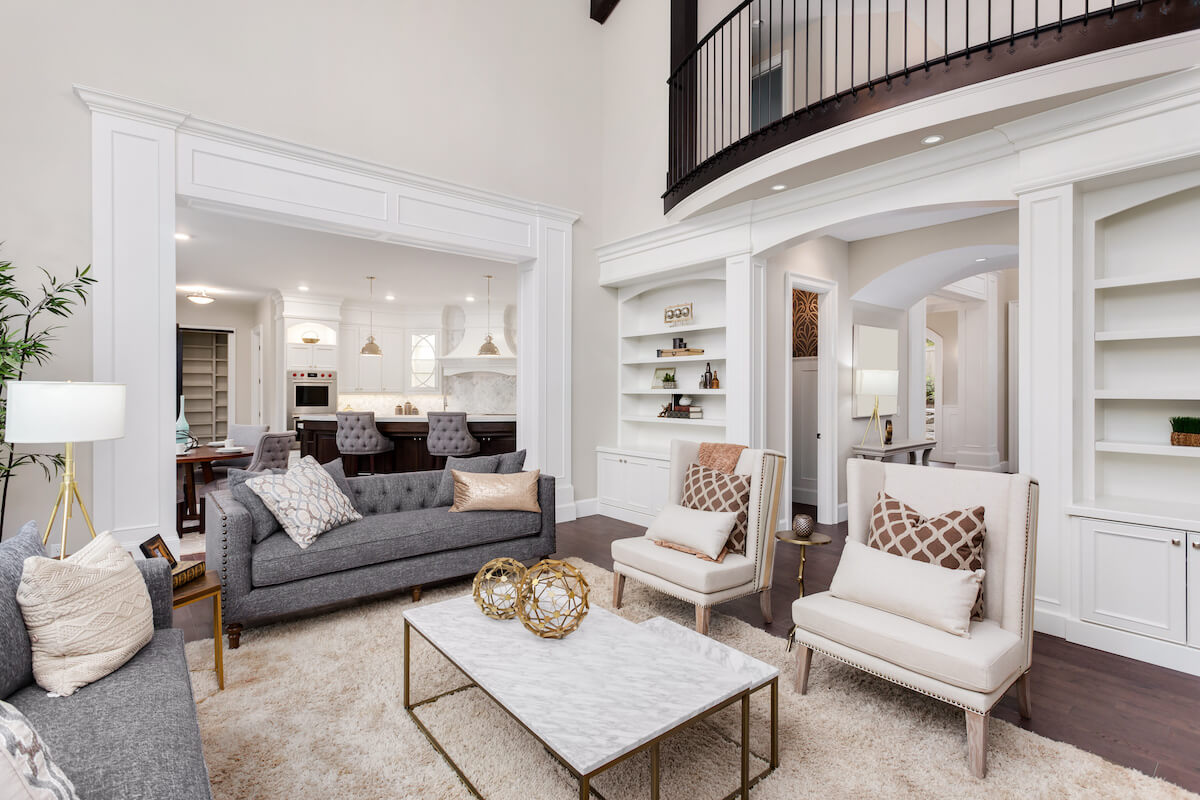 Another of the best Cypress neighborhoods and a favorite of area golfers is Blackhorse Ranch, running along the east side of Fry Road just south of US-290. Established in 2000, this master-planned community is home to the BlackHorse Golf Club and its two well-landscaped 18-hole public courses.
Golf course homes in Blackhorse Ranch don't crowd the fairways like in some golf communities. Homes for sale in BlackHorse Ranch are set back from the links enough so that they enjoy spacious backyards sufficient for private pools. Floorplans range from around 3,600 to more than 10,000 square feet, with an average size of about 4,200 square feet. Typical home prices in this Cypress luxury neighborhood run from the $500s to $1 million and more, with average sale prices in the mid-$600s.
Students in Blackhorse Ranch enroll in the Cy-Fair ISD schools serving the community, primarily including Warner Elementary, Smith Middle School, and Cypress Ranch High School. A few homes in the neighborhood spill over into zoning for Spillane Middle School and Cypress Woods High. Plenty of private education and daycare facilities are also found surrounding Blackhorse Ranch.
While the 36 holes of championship golf highlight the neighborhood, Blackhorse Ranch also offers plenty of parks, pools, and playgrounds for residents to enjoy.
BlackHorse Ranch Amenities
BlackHorse Golf Club
Blackhorse Golf Training Center
Blackhorse Ranch Clubhouse & Pool
Blackhorse Ranch South Playground
Fairfield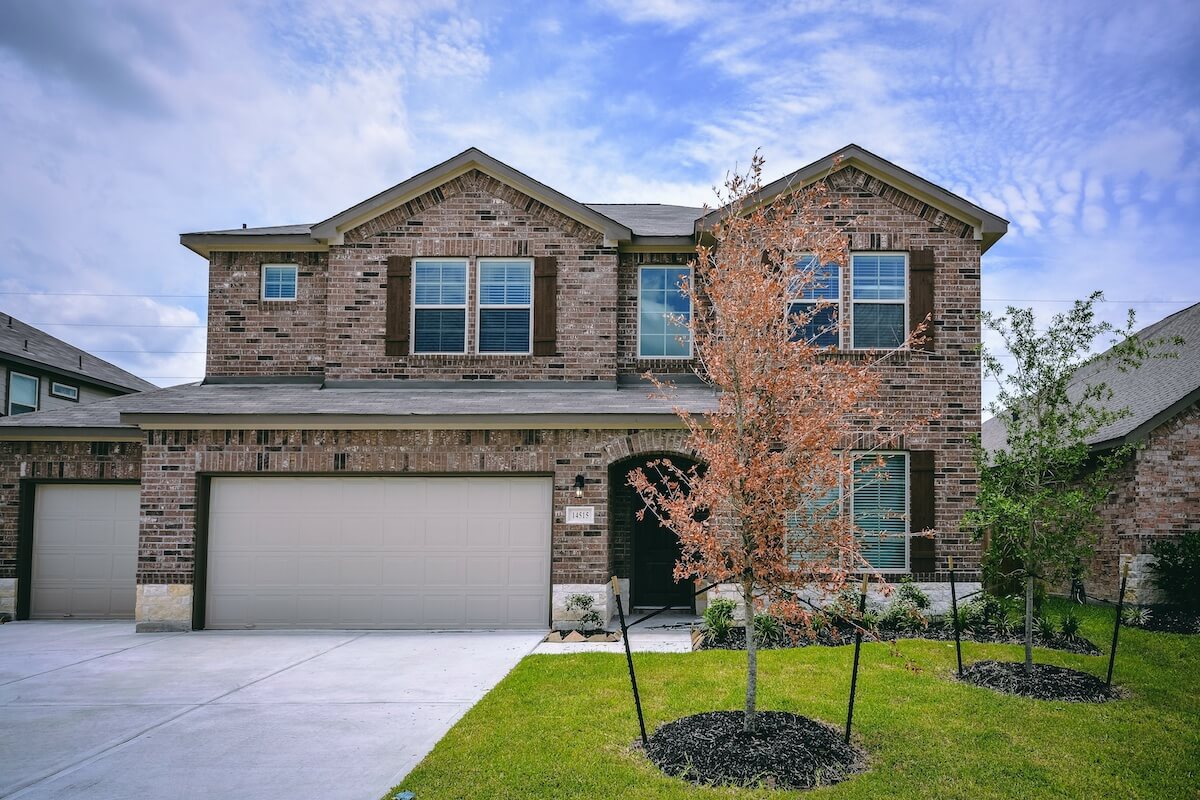 Long recognized as one of the best Cypress-area neighborhoods, the master-planned community of Fairfield is conveniently located near the US-290 and Grand Parkway interchange halfway between downtown Cypress and the city of Hockley. Established in the late 80s and 90s, Fairfield features several thousand homes on more than 3,000 acres.
Also known as Fairfield Village, the Fairfield community comprises single-family homes generally built between 1988 and 2018. Floorplans range in size from around 1,500 to more than 6,500 square feet. Homes for sale in Fairfield typically list from the $300s to the $600s, with a median selling price of around $350,000.
Fairfield students attend Cy-Fair ISD schools in the area. Inside the community, kids through grade five attend the conveniently located campuses of Ault, Swenke, or Keith Elementary schools, grades six through eight enroll in Salyards Middle School, and grades nine through twelve attend nearby Cypress Ranch High School.
Community amenities here are centered around the Fairfield Athletic Club, as well as several neighborhood parks and playgrounds. Residents enjoy multiple swimming pools, waterpark-style slides, and wet-and-wild splash pads. Nearby tennis courts, a fitness center, and a 20-acre sports park ensure that residents find no shortage of outdoor fun at Fairfield.
Fairfield Amenities
Fairfield Athletic Club
Bradford Creek Pool and Clubhouse
Fairfield Central Park
Feanmidake Park
Fairfield Twin Ponds
Golden Elm Park
Baseball Fields
Coles Crossing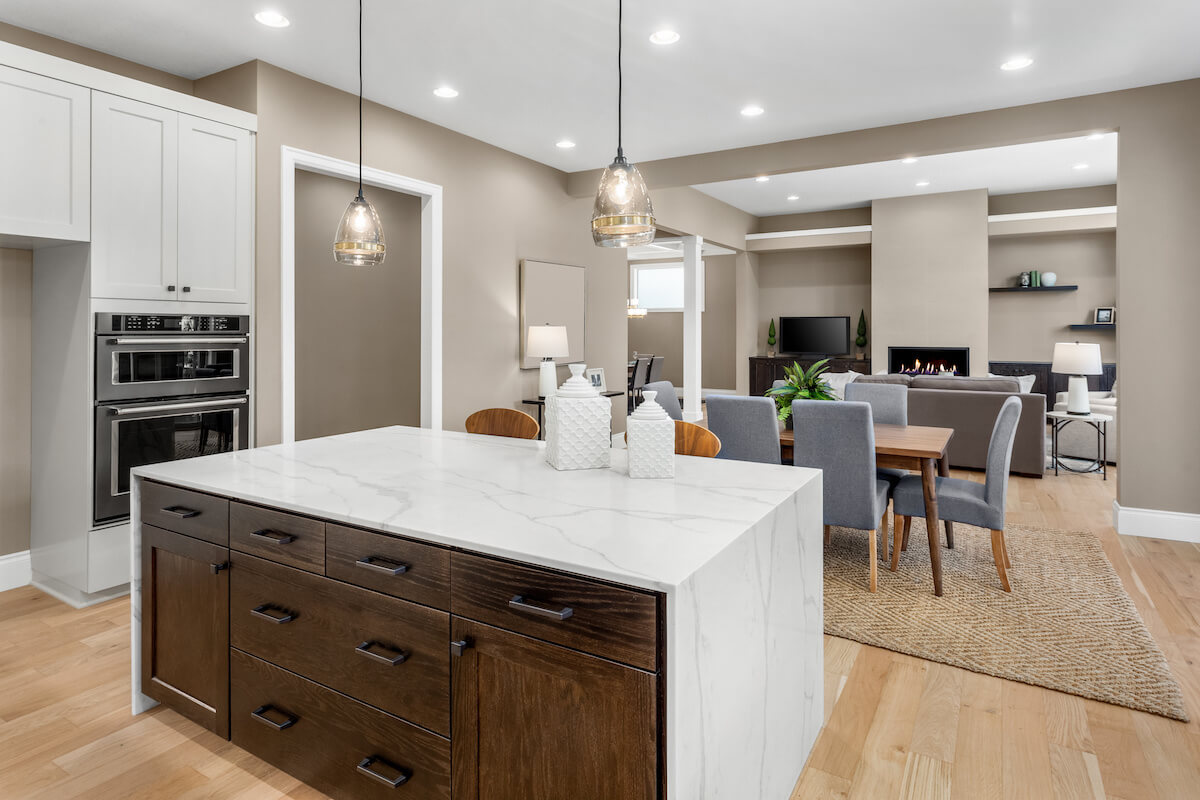 Another popular Cypress neighborhood is Coles Crossing, an amenity-rich community located on the west side of Telge Road just south of Spring Cypress Road. First established in 1998, Coles Crossing features more than 2,500 single-family homes, multi-family properties, and commercial real estate across 1,500 wooded acres.
Homes for sale in Coles Crossing are typically more than 2,750 square feet and range in price from the $200s to the $900s. The average sale price for Coles Crossing homes is around the mid-$500s.
As in most Cypress neighborhoods, students in Cole Crossing are zoned for Cy-Fair schools. The on-site campus of Sampson Elementary serves kids in pre-kindergarten through fifth grade, grades six through eight attend Spillane Middle School, and older students enroll in Cypress Woods High School. The area around Coles Crossing also features several private schools and daycare centers.
The Coles Crossing development devotes a significant amount of space to recreational amenities throughout the community. With multiple swimming pools, several lighted tennis courts, miles of trails, and acres of parks and open space, there's something to do for every lifestyle.
Coles Crossing Amenities
Coles Crossing Community Center
Coles Crossing Swimming Pools
Coles Crossing Fitness Center
Coles Crossing Tennis Complex
Coles Park
Coles Arbor Park
Coles Lake Park
Coles Mill Park
Coles Pond Park
The Best Cypress Neighborhoods are Waiting For You
The best neighborhoods in Cypress, Texas share a few things in common. They're all convenient to activities and attractions throughout northwest Houston, with easy access to the area's shopping, dining, and entertainment venues. Each community also provides its residents with a perfect combination of local schools, great neighborhood amenities, and homes for every lifestyle. Homebuyers shopping for property in the Cypress area have no shortage of top-notch neighborhoods to consider.
Ready to find your new home in Cypress, TX? Call The RealFX Group at (512) 956-7390 to contact an experienced local real estate agent today and let us help you discover the perfect place to live in Cypress.