5 Best Neighborhoods Near the Energy Corridor
Posted by Texas Real Estate Source on Thursday, September 8, 2022 at 3:25 PM
By Texas Real Estate Source / September 8, 2022
Comment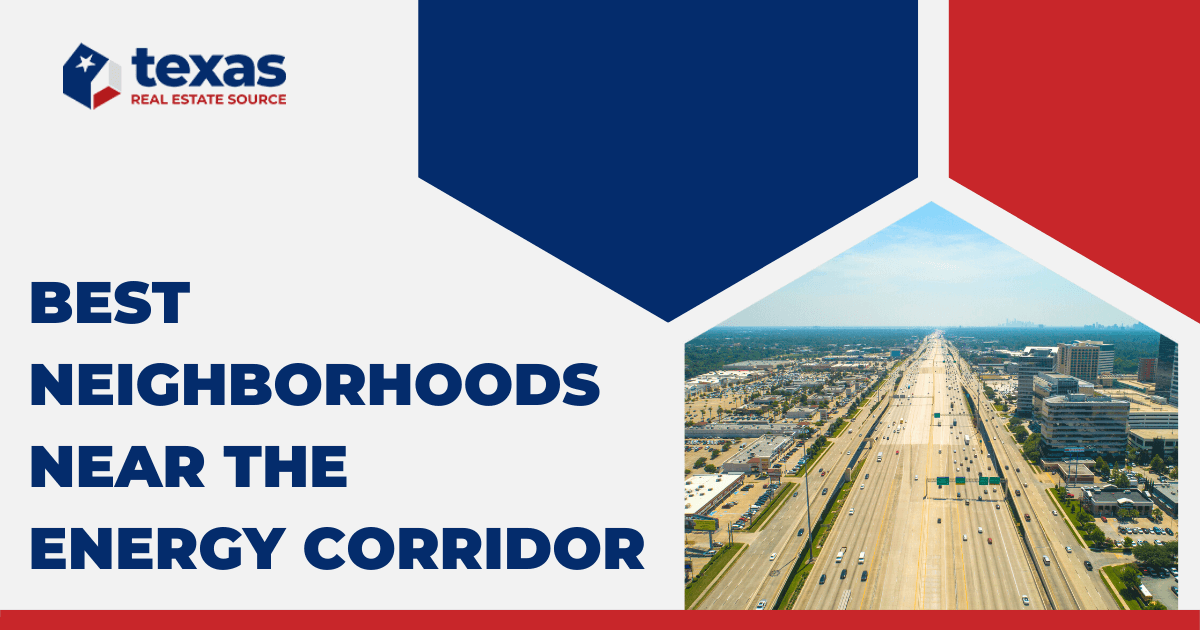 Who doesn't love a short commute? Living near your workplace in the Energy Corridor can make it happen. But that's not the only reason to move to these great neighborhoods near the Energy Corridor.
The 7-mile stretch of the Katy Freeway known as the Energy Corridor is a massive business district located on the west side of the Houston metropolitan area. In addition to having more than 26 million square feet of office space with over 100,000 employees, the Energy Corridor has ample public transportation, sprawling parks, and some of Houston's best master-planned communities. For homebuyers in the Houston area, several communities near the Energy Corridor offer the best of both amenities and accessibility.
Spring Valley Village
Also located in Harris County, Texas, the small city of Spring Valley Village is an enclave of Houston with a population of roughly 4,500 residents. The area is tiny, just over one square mile, and residents love living here for its easily walkable streets, quaint cafes, and proximity to downtown Houston—the Energy Corridor is just 12 minutes away by car.
The Spring Branch Independent School District serves Spring Valley Village. The community is home to several public schools, including Bear Boulevard School, Spring Branch Middle School, and Memorial High School.
The nearest hospital to Spring Valley Village is Ben Taub General Hospital, just 25 minutes away. Other public amenities near Spring Valley Village include the Spring Branch Memorial Branch of the Harris County Public Library, located on Corbindale Road in the Hedwig Village area.
Prospective residents are encouraged to visit Spring Valley Village City Park to experience the beauty that Spring Valley Village has to offer. In addition to its two greenspace areas perfect for picnics, there is an on-site pavilion and gazebo. Both are available to rent for parties and events.
Spring Valley Village Amenities
Starbucks
Texas Rock Gym
Moore Supply
Whataburger
Jonathan's The Rub
Sushi Sakura
Buzz & Bites
Bunker Hill Village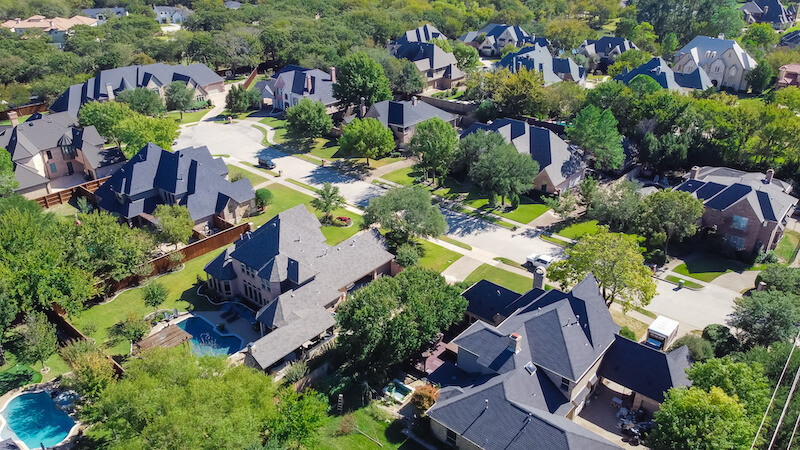 The small city of Bunker Hill Village is located in Harris County, covers just over one square mile, and is home to less than 4,000 residents. The neighborhood is part of the Memorial Villages, a collection of luxury residential communities located in west Houston, just fifteen minutes from the Energy Corridor.
While officially a city, Bunker Hill Village is a quiet and peaceful respite from the hustle and bustle of downtown Houston. It's rare to find homes listed here under $1,000,000, but this community is a catch for prospective homebuyers with a larger budget. Gorgeous, custom-built homes with stately exteriors, rolling frontage, and spacious living spaces adorn the meticulously-landscaped city streets.
Bunker Hill Village residents love attending the Villages Farmers' Market on weekends. The farmer's market is held year-round, every Saturday from 9 a.m. to 1 p.m., and in addition to being filled with high-quality local vendors, it is host to live music and offers tons of parking. For quick bites or sit-down meals, Bunker Hill Village is close to eateries on the Katy Freeway, like Masraff's and Treebeards.
Bunker Hill Village Amenities
Hunan Chef
Federal American Grill
Ember & Greens
Home Depot
Costco Wholesale
H Mart
Hunters Creek Village
The small Harris County city of Hunters Creek Village is located on the west side of the Houston metropolitan area. Like Bunker Hill Village, it is also a member of the luxurious and desirable collection of communities known as the Memorial Villages. Hunters Creek Village is less than fifteen minutes from the Energy Corridor.
What started as a sawmill community is now a quaint and welcoming community filled with spacious single-family homes sitting on large lots with sprawling backyards. Properties in the Hunters Creek Village area are available at a wide range of prices, making the community accessible for various budgets.
Two school districts serve the city. The majority of the city is located within the Spring Branch Independent School District, which is zoned for students north of the Buffalo Bayou. The Houston Independent School District serves the small section of the city south of Buffalo Bayou.
Residents of Hunters Creek Village love stopping by the community's nearby restaurants for a quick takeout meal or a sit-down dinner. Barnaby's Cafe and Latin Bites are within walking distance of many Hunters Creek Village residents.
Hunters Creek Village Amenities
Goode Company BBQ
Saltgrass Steak House
Spec's Wines, Spirits, and Finer Foods
Houston Country Club
The Brisket House
Nottingham Country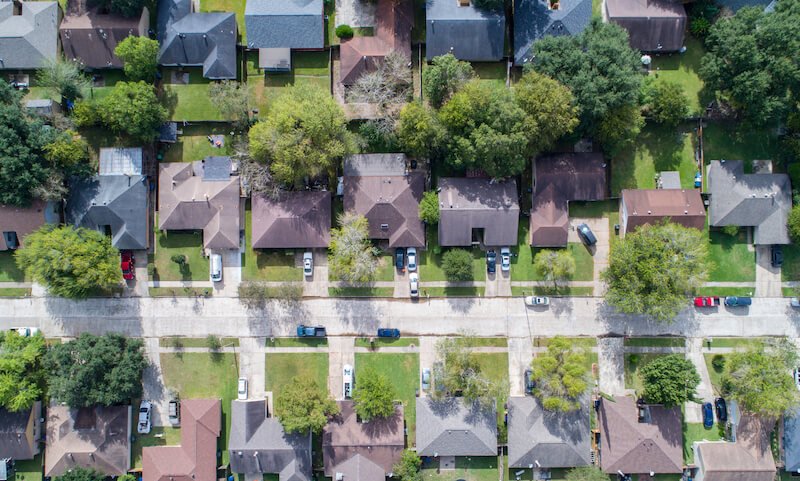 Nottingham Country is a small, master-planned community located in west Houston. With a population of approximately 5,000 residents, the community is just ten minutes from the Energy Corridor. Homes in this community are spacious and reasonably priced, typically between 2,000 and 4,000 square feet of living space and selling in the $300,000s and $400,000s.
Several schools serve Nottingham Country, including Nottingham Country Elementary, James E. Taylor High School, and Hayes Elementary School. Several grocery stores and markets, like 99 Ranch Market, H-E-B, and ALDI, are within a short distance of the community. Public transportation is also here, connecting commuters to the Energy Corridor and nearby Texas Medical Center.
The community is known for its quiet beauty, peaceful atmosphere, and several picturesque parks. Willow Fork Park and Oak Park Trails Park have benches, picnic tables, and wooded paths for walkers, joggers, and bikers.
With the beautiful year-round weather in Houston, golf is a popular pastime for residents. Nearby golf courses include Karen Alvarez Golf and Willow Fork Country Club. Lessons are semi-private and offer pro shops, driving ranges, and discounts based on the time and day of the week.
Nottingham Country Amenities
Summer Moon Coffee
Walmart Neighborhood Market
Target
Party City
Lowe's Home Improvement
Texas Roadhouse
Sam's Club
Best Buy
Cinco Ranch
Cinco Ranch is a community that's been around for more than two centuries—before Texas became a republic! What was once empty land, filled with roaming horses, deer, and buffalo, is now an 8,000-acre community that will eventually contain more than 14,000 homes.
The community is less than twenty minutes from the Energy Corridor, and it's filled with amenities that make residents never want to leave. The neighborhood is also filled with many parks, like Fountain View, Greenway Village, and Meadow Green Park, offering interconnected walking trails, covered pavilions, and barbecue grills.
Cinco Ranch residents love golf, and the Golf Club at Cinco Ranch is rated as one of the top courses in all of Texas. While privately owned, residents of Cinco Ranch get discounts on tee times, memberships, and the pro shop.
The Cinco Ranch Swim Team is another way for community residents to come together and socialize while staying active. There are four sub-teams in the swim team, and members take part in friendly aquatic competitions.
Cinco Ranch Amenities
Boat docks
Community pools
Local Table
Black Walnut Cafe
Central Green Park
Living Near the Energy Corridor: A Commuter's Dream
There are plenty of reasons to love living in Downtown Houston, but it isn't for everyone. Living near the Energy Corridor provides so many opportunities for residents that can be difficult to come by in more urban areas. For prospective homebuyers, rest assured that plenty of excellent neighborhoods near this bustling business district make home shopping easy.