Best Neighborhoods in Frenship ISD: West Lubbock Schools
Posted by Texas Real Estate Source on Tuesday, February 7, 2023 at 5:16:56 PM
By Texas Real Estate Source / February 7, 2023
Comment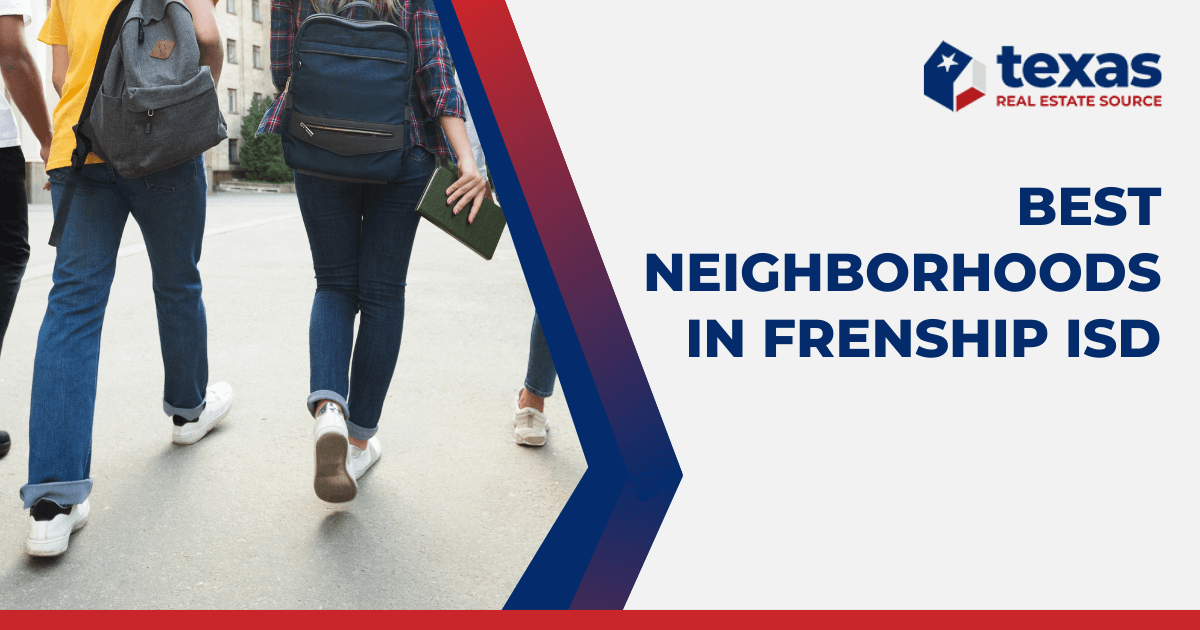 Buyers looking for a new home ultimately choose a particular neighborhood for a variety of reasons, including home styles and prices, community amenities, and location. For many homebuyers, the local school district zoning boundaries are among the most important factors.
Schools in Lubbock are managed by multiple school districts, with a dozen or more found within a 30-mile radius of the city. Among the largest Lubbock school districts are Lubbock ISD, serving the central part of the city, Lubbock-Cooper ISD, serving areas south of the city, and the Frenship Independent School District, serving the west and southwest parts of the region centered around the town of Wolfforth.
About Frenship ISD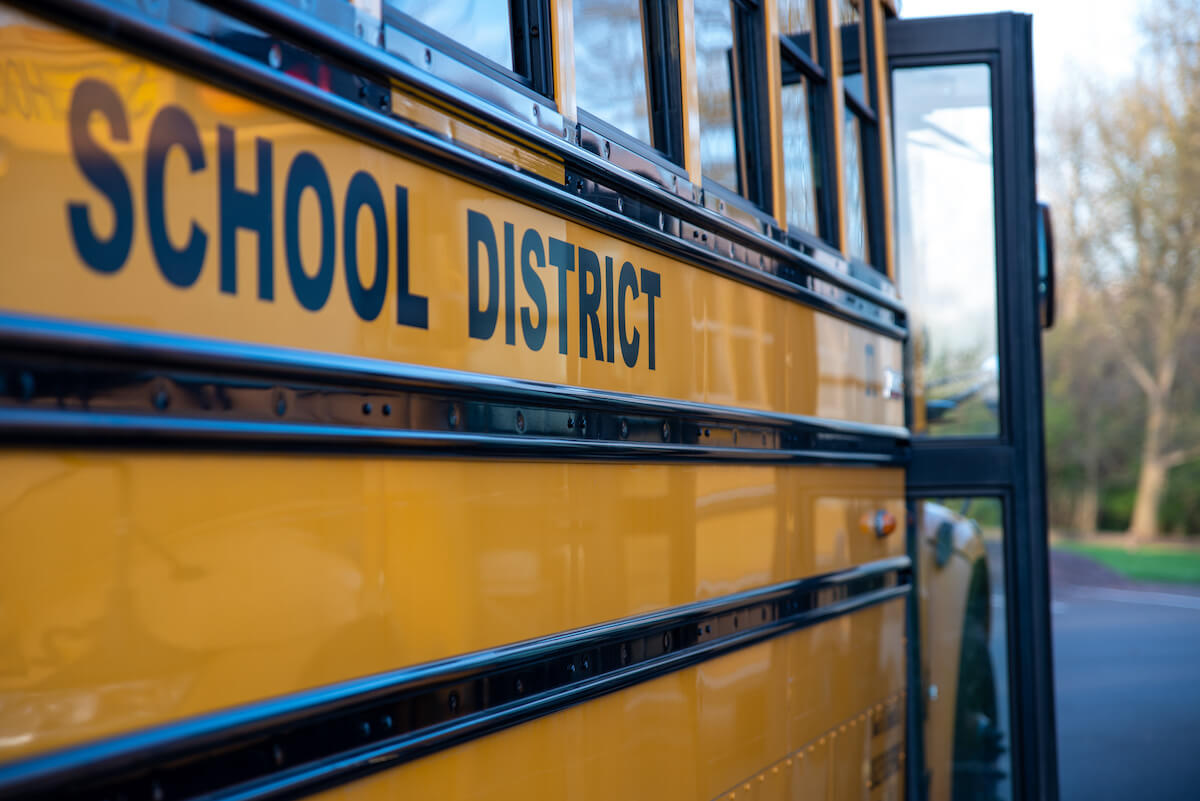 The Frenship Independent School District was formed in the 1930s to serve the combined educational needs of several rural communities in the region. Today, Frenship ISD provides for a growing number of students throughout the western portions of the city of Lubbock and southwestern Lubbock County, as well as a small part of Hockley County. Boundaries for the district are generally FM 2378 to the west and the Lubbock-Lynn county line to the south. County Road 1600 forms the southeastern edge, with Frankford Avenue up to County Road 6400 defining most of the northeast portion.
The district comprises several middle and elementary schools funneling into Frenship High School in Wolfforth. Home to more than 11,000 students across 14 campuses, Frenship ISD ranks among the fastest-growing school districts in Texas, with enrollment increasing by as much as five percent annually. With new schools being added, Frenship ISD's attendance boundaries may shift in order to meet the growing demand and continue serving the area's students.
Wolfforth
Wolfforth, one of the most popular small towns near Lubbock, sits southwest of downtown Lubbock, bordering its larger neighbor along Alcove Avenue. Frenship ISD's headquarters are located in Wolfforth, as well as Frenship High School and the Frenship High School Ninth Grade Center at the educational complex on the west side of town. Frenship Middle School is located on Main Street near the middle of the city, with Bennett Elementary in the northeast corner on Donald Preston Drive.
Homes for sale in Wolfforth typically list at an average price in the $300s. New construction homes can be found in some of the area's most recent residential developments, and homes with acreage are common throughout the region. Buyers can also find plenty of multi-acre homesites in and around Wolfforth, starting from about $75k per acre. A few larger parcels of 100 acres or more can also be found in the area.
Locals enjoy the weekly Wolfforth Farmers Market, bringing fresh produce and homemade goods to town every Saturday. For folks who don't feel like cooking, Evie Mae's Pit Barbeque on the south side of the city fills the bill. Just be sure to get there before they run out.
Shadow Hills
Shadow Hills sits just outside Lubbock's Loop 289, about three miles west of Texas Tech University. The neighborhood is zoned for nearby Frenship ISD campuses, including Terra Vista Middle and Legacy Elementary, with Frenship High School in Wolfforth normally no more than a 15-minute drive for students living here.
The area features a mix of single-family homes, multi-family units, and commercial development. Floorplans here vary from around 1,400 square feet to layouts measuring 3,000 square feet or more. Homes for sale in Shadow Hills typically range from the $200s to the $400s.
At the heart of the neighborhood is the Shadow Hills Golf Course, a challenging 18-hole public facility with a well-appointed pro shop and full-service dining. Locals in the know use the phone on hole #9 to order a bite from Birdies Grill for pickup before teeing off on the back nine.
Escondido Ranch & Escondido Crossing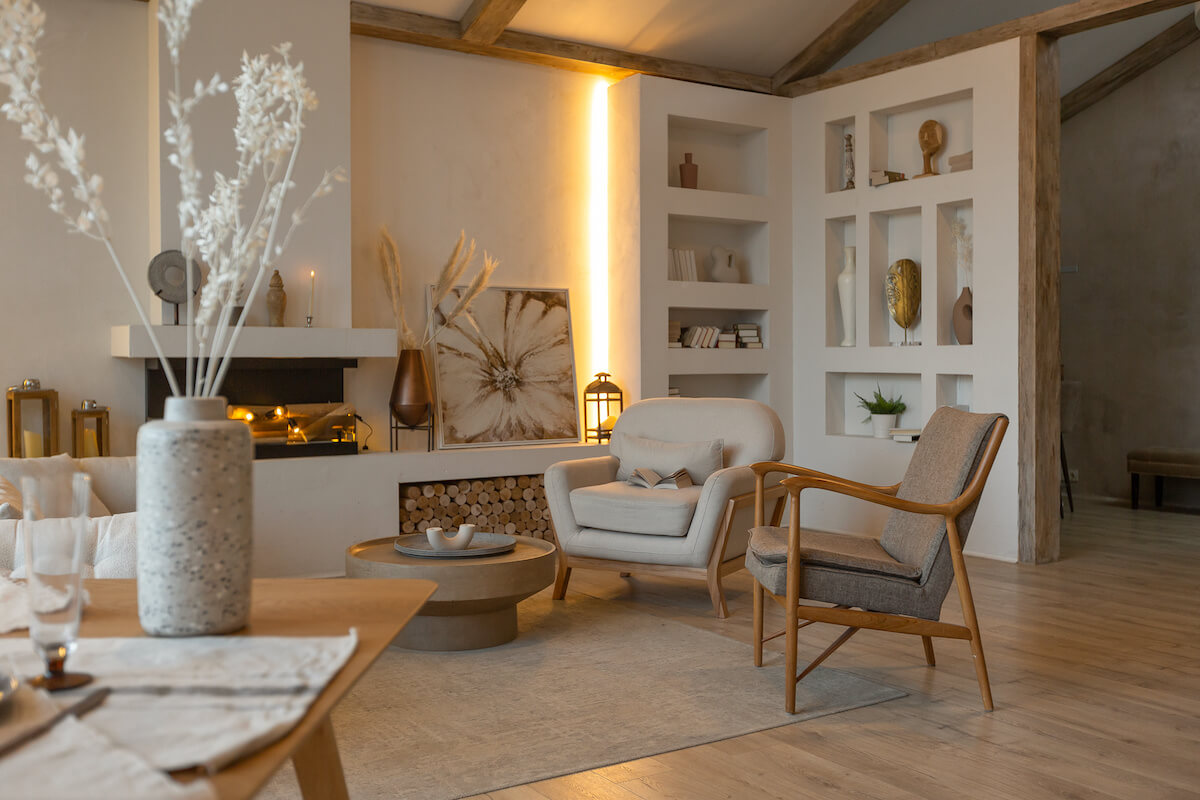 Among the newest residential developments on Lubbock's southwest side are the neighborhoods of Escondido Ranch and Escondido Crossing. These up-and-coming communities are conveniently located near Marsha Sharp Freeway, across Alcove Avenue from the Texas Tech Equestrian Center.
Students in the Escondido Ranch and Escondido Crossing neighborhoods attend Frenship ISD's nearby Alcove Trails Middle School, Bennett Elementary School two miles south down Alcove Avenue, and Frenship High School in the neighboring town of Wolfforth.
Custom homes in the area vary from 1,900 to more than 2,600 square feet, with prices generally from the $300s. Floorplans for new construction homes are available from top-ranked Lubbock home builders, and homebuyers will commonly find several quick move-in models to choose from. Residents of both Escondido Ranch and Escondido Crossing enjoy convenient access to nearby attractions and amenities, including plenty of shopping centers, community parks, and dozens of area restaurants.
Quincy Park
Another popular Lubbock community served by Frenship ISD is the southwest side neighborhood of Quincy Park, located a few blocks down Upland Avenue south of the Marsha Sharp Freeway. Students here attend the nearby campuses of Upland Heights Elementary, Heritage Middle School, and Frenship High School.
Quincy Park real estate typically features newer model homes with cozy floorplans averaging 2,000 square feet or less, priced from the $200s. The neighborhood is built around a large private lake, surrounded by the community's park, playground, and picnic pavilion.
Homeowners in the Quincy Park neighborhood enjoy convenient access to various area attractions and activities. Dozens of restaurants and fast food places can be found along 82nd Street and Milwaukee Avenue, as well as plenty of professional services and retail shopping. Hot spots include Albarran's Mexican Bar and Grill, the Lubbock Shopping Center Southwest, and a nearby Walmart Supercenter.
Primrose Pointe
On the north side of 82nd, tucked in next to the Marsha Sharp Freeway and 66th Street, is the new home neighborhood of Primrose Pointe. The community is constructed around Frenship ISD's Oak Ridge Elementary School, putting the campus within easy walking distance of homes here. Students in grades six through eight attend Heritage Middle School, a few blocks to the east, while older kids enroll at Frenship High, just a couple of miles down the freeway.
Primrose Pointe is considered one of the most popular neighborhoods in Lubbock, featuring a variety of single-family properties and townhomes surrounded by an abundance of retail, restaurants, and recreation. Favorite destinations include the 4ORE! Golf and Restaurant driving range and event venue, and The Funky Door Bistro and Wine Room.
Homes for sale in Primrose Pointe typically feature well-landscaped front yards, fenced backyards, and paved rear alleys. Floorplans vary between 1,800 and 2,400 square feet, with homes typically priced in the $200s and $300s.
Regal Park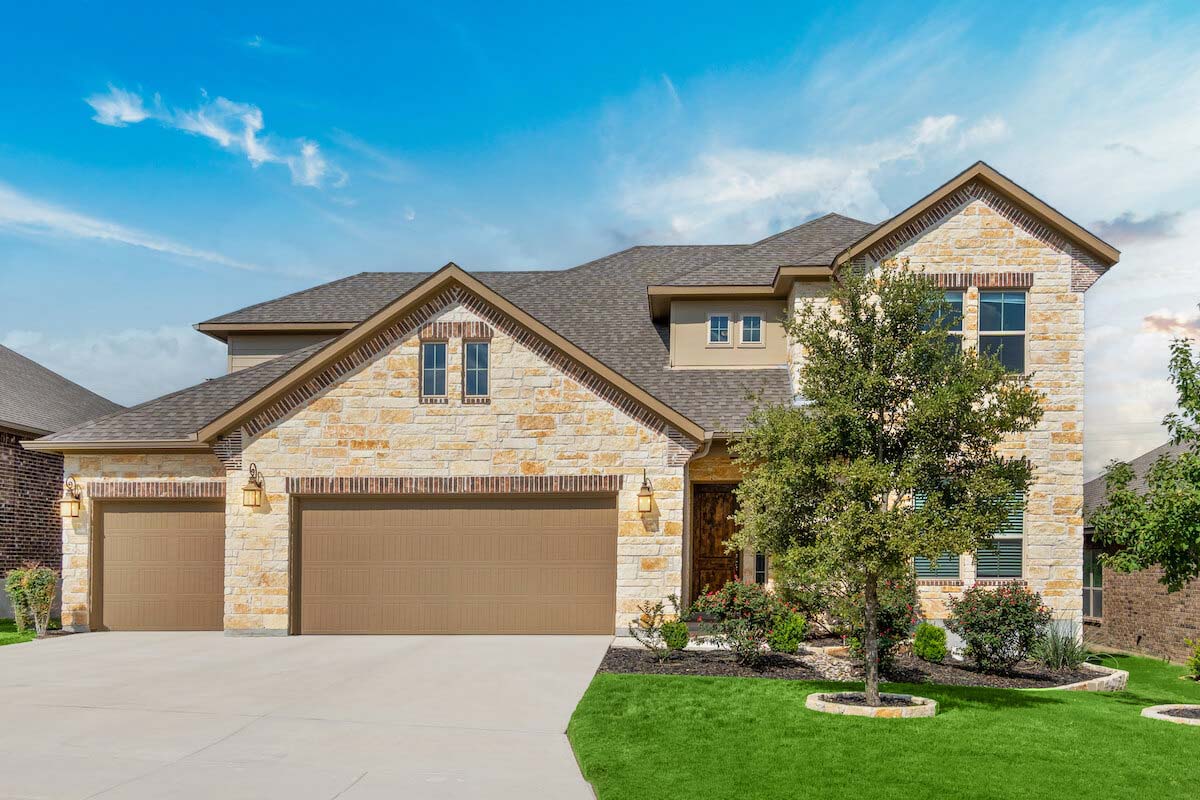 Southeast of Primrose Pointe is the Lubbock neighborhood of Regal Park, situated between Iola Avenue and Frankford Avenue on the south side of 82nd Street. Students in Regal Park attend the adjacent campus of Frenship ISD's Crestview Elementary, Heritage Middle School just a few blocks north of the community, and Frenship High School less than five miles away.
Regal Park comprises a few hundred homes across more than 60 acres. Cul-de-sac homes, fenced yards, and back alley access are commonplace throughout the community. Homes for sale in Regal Park generally measure between 2,000 and 3,600 square feet, with prices from the $300s and up.
Residents of Regal Park enjoy the wide-open green spaces of the community's 3-acre Randy Neugebauer Park, featuring a paved running track, shaded benches, and a cozy picnic gazebo. Elsewhere in the area, locals have fast, convenient access to a wealth of shopping and dining opportunities throughout the burgeoning southwest corner of Lubbock.
Northridge
West of downtown Lubbock and minutes from the Texas Tech campus is the popular Northridge neighborhood. Located just outside Loop 289, this section of the city features a mix of residential and commercial development. Top spots in the area include grocery shopping at the United Supermarkets, playing 18 holes at Shadow Hills Golf Course, and grabbing a burger at Cujo's Sports Bar and Grill.
Many of the students living here enjoy the convenience of being able to walk to Frenship ISD's onsite North Ridge Elementary School. Other kids in the community attend Terra Vista Middle School, less than two miles west of the neighborhood, and Frenship High School in Wolfforth, usually about a 15-minute drive.
Northridge boasts several hundred homes, with floorplans ranging from 1,400 to more than 2,000 square feet. Most properties here feature fenced backyards and paved rear alleys, with a mix of older houses and new construction homes. Prices generally vary from the $100s to the $300s.
Carlisle
Further west, about 10 miles out the Levelland Highway from downtown Lubbock, is the community of Carlisle. Once a city in its own right, Carlisle was annexed to Lubbock in the 1980s. Nearby Frenship ISD campuses serving the residents of Carlisle include Willow Bend Elementary, Terra Vista Middle School, and Frenship High.
Homes here are generally newer construction, particularly in the Upland Crossing section of the community, where plenty of vacant lots for sale await. Floorplans measure between 1,200 and 2,600 square feet, with prices typically ranging from the $200s to the $400s.
Several community parks and playgrounds provide residents of Carlisle with plenty of outdoor recreation. Barbara J. Hinojosa Park in the northern portion of the neighborhood features a sports court, picnic pavilion, and playground. To the south, Upland Crossing Park has a private lake, playscapes, and lots of open green space.
Find Your Home in Frenship Independent School District
The Lubbock area provides many options for homebuyers to consider when looking for a place to live, including plenty of choices for neighborhoods in the Frenship Independent School District. Primarily serving the booming southwest corner of Lubbock, Frenship ISD is among the fastest-growing school districts in the region. Continued economic growth in Lubbock, along with ongoing residential and commercial development, means more folks moving to the area, and Frenship ISD continues expanding to meet their needs.
Ready to discover your next home in Lubbock? Call The RealFX Group at (512) 956-7390 to get in contact with an experienced local real estate agent today and let us help you find your dream home in Lubbock, TX.