8 Best Neighborhoods in Houston: Where to Live in Houston TX
Posted by Texas Real Estate Source on Monday, December 5, 2022 at 2:50:46 PM
By Texas Real Estate Source / December 5, 2022
Comment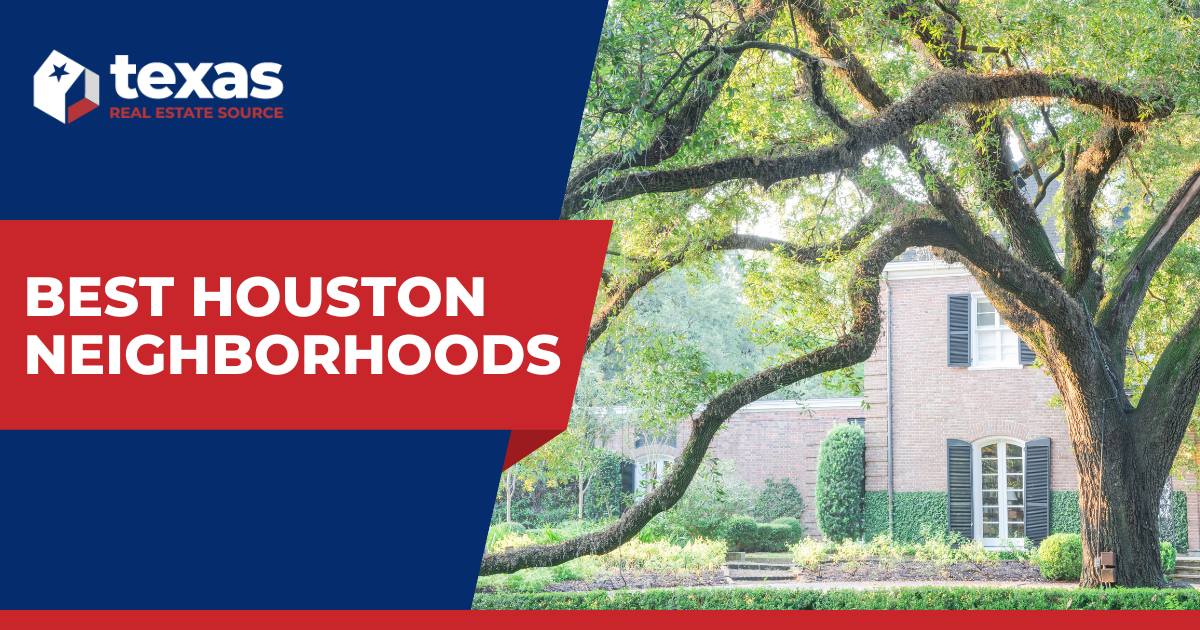 More people live in Houston than in any other Texas city. Around 2.5 million people reside inside the city limits, and nearly 7 million in the greater metropolitan area. That's a lot of people needing a lot of places to live. While there are hundreds of residential developments and communities with homes for sale in Houston, the following are eight of the best neighborhoods in Houston for homebuyers to explore.
Midtown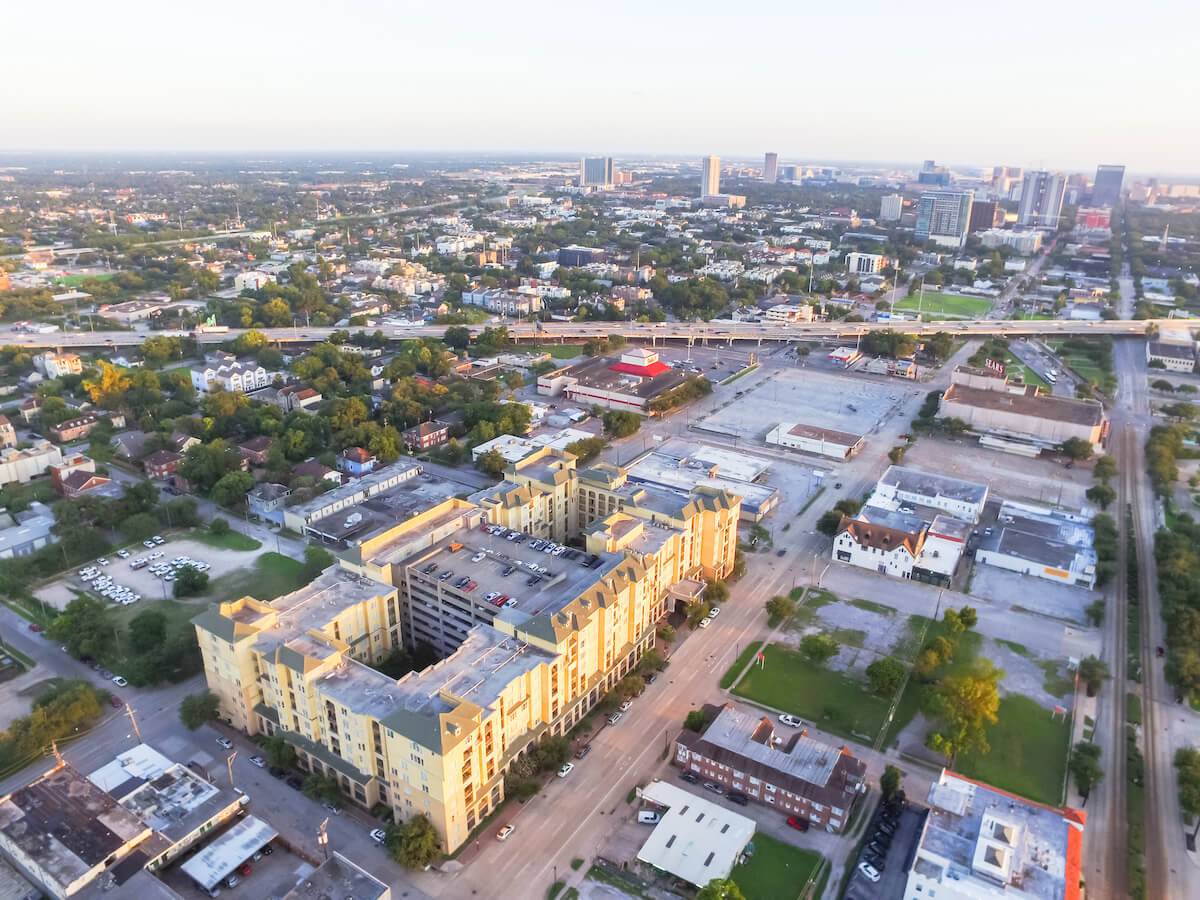 If living in downtown Houston is your goal, Midtown is a great place to start looking. This trendy neighborhood is situated just across the highway from the Central Business District, putting homebuyers at the heart of the action.
Midtown presents buyers with a variety of residential options, including single-family properties, condos and loft apartments, and multi-story townhomes. Several of the neighborhood's condominium towers offer amazing views of the Houston skyline from their private balconies, with features like swimming pools, fitness centers, and rooftop decks.
Midtown homes typically sit on cozy lots, with floorplans ranging in size from 1,500 to 3,000 square feet or more. Homes for sale in Midtown are typically priced from the $300s to the $900s, though may exceed that range.
The Midtown neighborhood's location near many of the city's major freeways and thoroughfares provides residents convenient access to Houston's downtown, the Galleria area, and the nearby Museum District. Homeowners in Midtown also find themselves near major employers, including the Texas Medical Center and numerous downtown businesses.
With its popular entertainment scene, Midtown residents enjoy plenty of nearby restaurants, bars, coffee shops, retail stores, and nightlife. The neighborhood provides property owners with an exciting array of activities within its borders while being accessible to everything else Houston offers.
Midtown Amenities
Baldwin Park
Midtown Park
MATCH - Midtown Arts and Theater Center Houston
Buffalo Soldiers National Museum
The Ensemble Theatre
Houston Community College – Central Campus
Downtown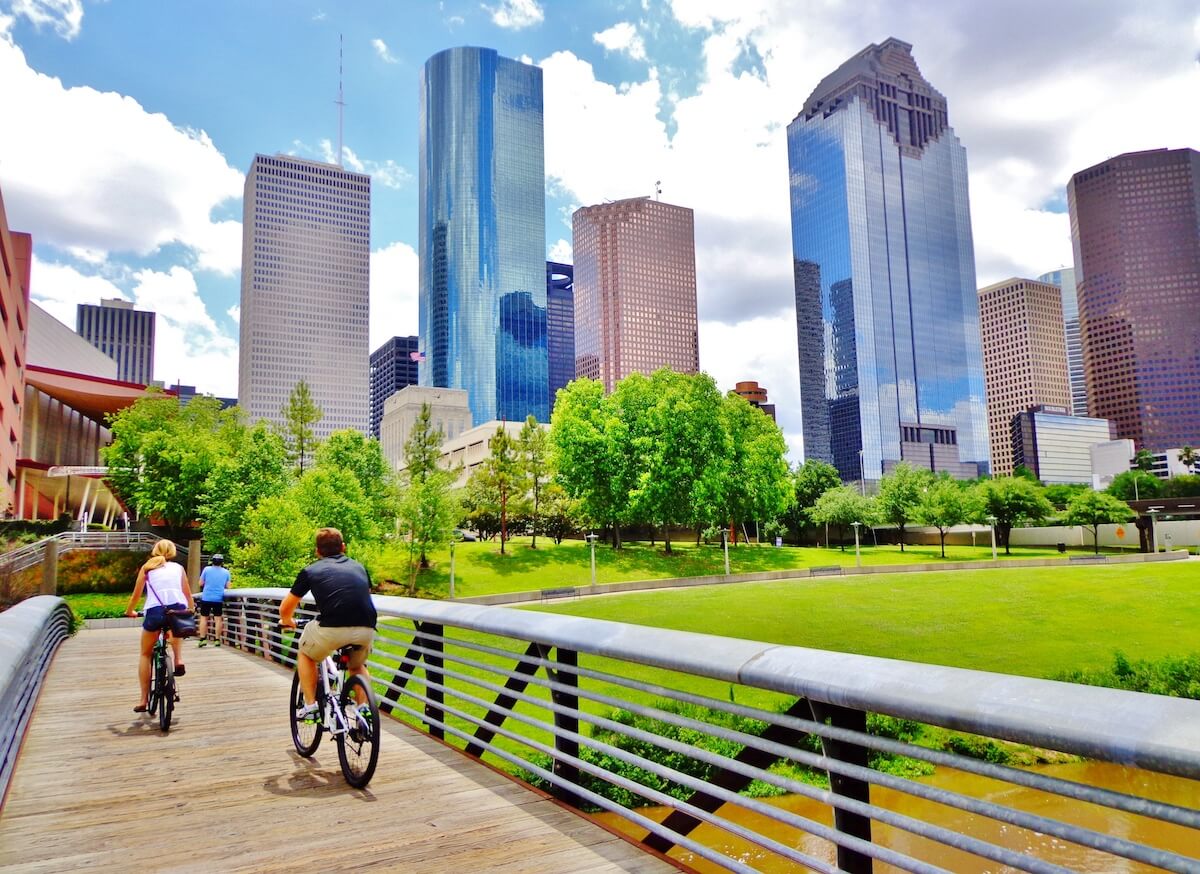 On the other hand, you could live in the Downtown neighborhood itself! Downtown living puts many of Houston's main attractions within easy reach, making it one of the best Houston neighborhoods for commuting to the Central Business District, living in a walkable area, and enjoying a high-energy urban lifestyle. Thousands of businesses and employers are headquartered here, as are hundreds of retail, dining, and entertainment options. Downtown residents are within walking distance of almost everything they need.
The Downtown residential neighborhood consists primarily of lofts and upscale condominium properties. Many luxury condos provide substantial amenities, like rooftop decks, swimming pools, fitness centers, and concierge and valet services. Some downtown residents may also enjoy the benefits of lock-and-leave living, with security and maintenance included in their association fees.
Floor plans for downtown condos and lofts feature living areas ranging from 500 to 5,000 square feet. Prices can range from the $200s to multi-million properties. The area's continued economic growth and above-average real estate appreciation make downtown property in Houston a particularly good investment.
Sports fans will love living downtown, too. Many residential properties are located just blocks away from the home stadiums of the NBA Rockets and the world-champion Houston Astros.
Downtown Amenities
Sam Houston Park
Market Square Park
Discovery Green
Downtown Aquarium
George R. Brown Convention Center
Minute Maid Park
Toyota Center
Museum District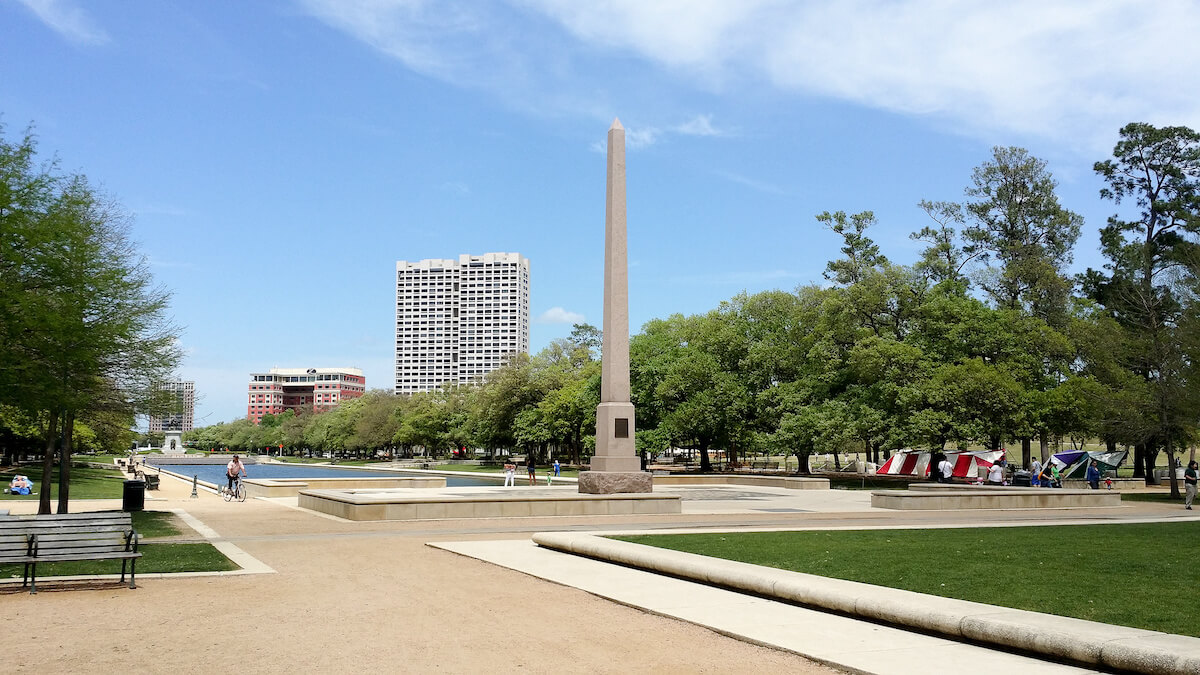 The Musem District is one of the best neighborhoods in Houston for homebuyers looking to immerse themselves in the city's impressive arts and culture scene. The area boasts no less than 19 museums and institutions focused on art, history, science, nature, and culture, most of which are within walking distance for residents of the neighborhood.
Homes for sale in the Museum District represent a mix of traditional and modern styles, with an assortment of vintage 1920s-era estates, remodeled patio homes, luxury condos and lofts, and numerous townhome properties. Homes here typically sell from the high $500s to more than $1.5 million. It's also worth noting that Museum District real estate remains a solid investment, with home values maintaining a steady upward trend over the past several years.
Conveniently located inside Houston's inner loop, the Museum District provides easy access to Rice University, the Texas Medical Center, Hermann Park, and downtown. Residents also enjoy plenty of outdoor recreation in the area, with numerous parks, playgrounds, picnic areas, and the nearby Brays Bayou.
Museum District Amenities
The Museum of Fine Arts
Houston Museum of Natural Science
Museum of African American Culture
Holocaust Museum
Children's Museum
Miller Outdoor Theatre
Hermann Park
Brays Bayou Park
Houston Zoo
The Heights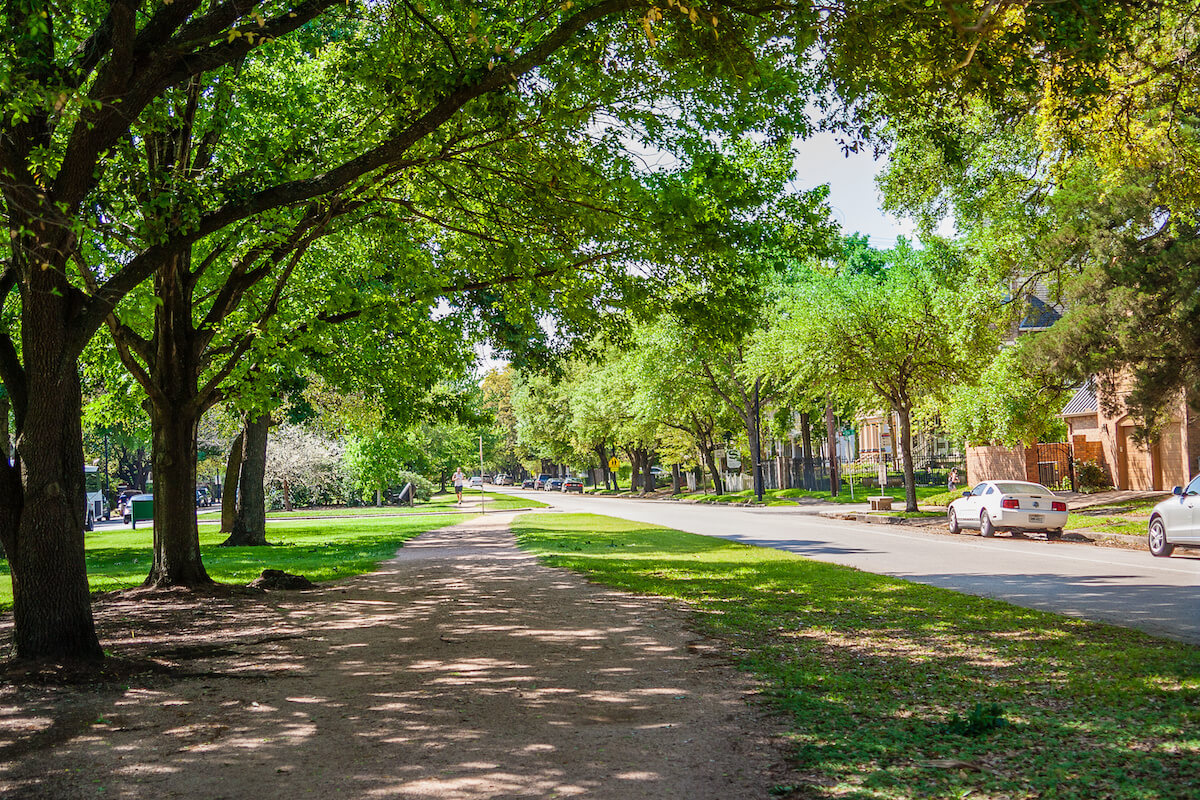 Also known as Houston Heights, The Heights historic district has long been considered one of the best neighborhoods in Houston. One of the city's oldest residential areas, The Heights was initially founded in the late 1890s. Today, the area is one of Houston's most walkable and neighbor-friendly, maintaining a small-town feel and a strong community atmosphere in the shadows of the downtown skyline.
The Heights neighborhood features a variety of property styles, sizes, and price ranges, from its historic Victorian-style architecture to more traditional single-family houses and townhomes. Floorplans feature properties from 1,000 to 4,000 square feet and higher on homesites as large as 12,000 square feet or more. Homes for sale in The Heights are typically priced from the $600s to $3 million and up.
Property in the Greater Heights area of Houston continues to be a solid investment. Real estate values have benefitted from significant year-over-year appreciation, nearly doubling in the last decade. With continued population growth and substantial new construction in the area, the upward trend looks to continue.
Residents here can relish the retro vibe they find in the variety of shops lining both Heights Boulevard and West 19th Street. They also have quick, convenient access to many attractions and activities located on Houston's north and west sides.
The Heights Amenities
Historic 19th Street
Heights Theater
White Oak Music Hall
Art Car Museum
First Saturday Arts Market
Heights Hike and Bike Trail
Montrose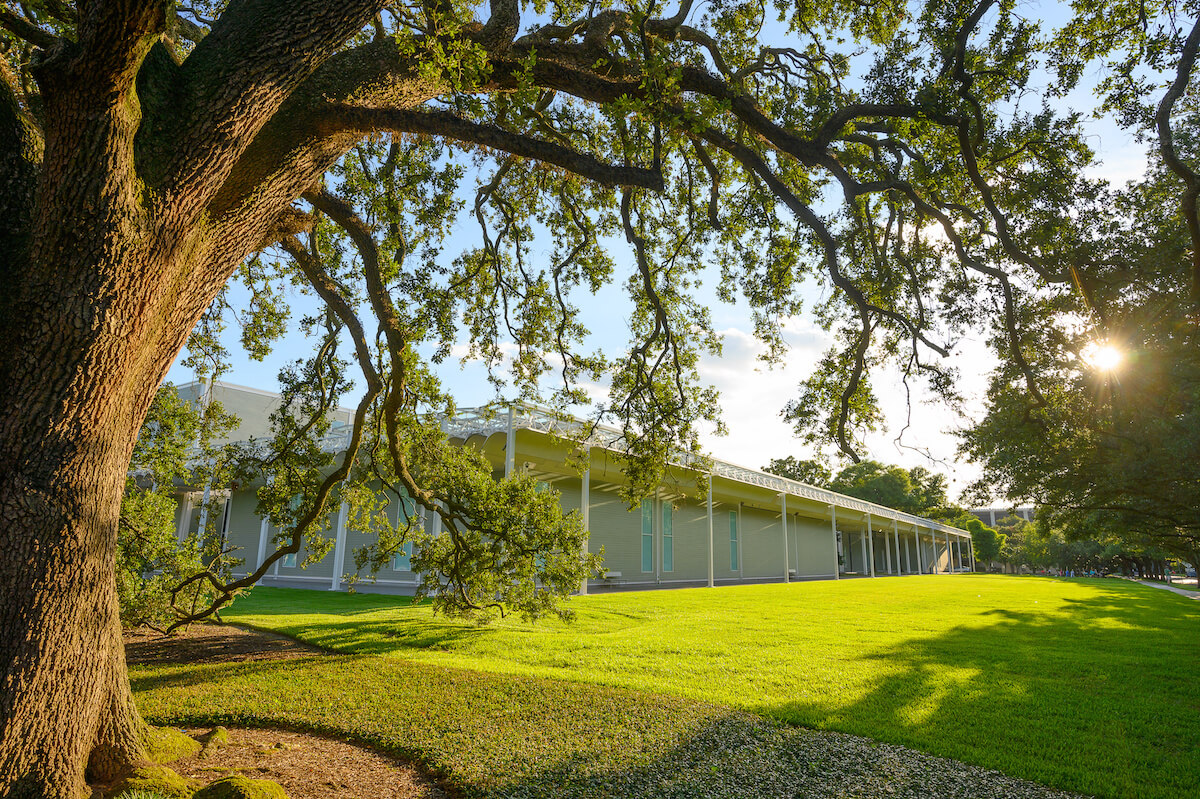 Montrose is among the most eclectic Houston neighborhoods, with an unconventional mix of early-century mansions, contemporary townhomes, and luxury condominiums scattered among the area's various art museums, wine bars, and restaurants. Well-known in the city for its hip, offbeat atmosphere, the Montrose neighborhood is one of Houston's oldest, with some homes dating back to the 1920s.
Typical homes in the Montrose area feature living spaces ranging from around 2,000 to more than 4,000 square feet. Homesites here can be exceptionally spacious, with some lots as large as 9,000 square feet or more. Homes for sale in Montrose generally start listing from the high $400s and range to luxury homes valued at $2 million or higher.
Real estate in the area has continued to appreciate over the past few years, with land values, in particular, showing significant increases. Property in the Montrose neighborhood remains one of Houston's best investments.
The area features an unorthodox blend of activities and attractions. Favorite casual bars, live music venues, and popular gastro pubs share the neighborhood with art museums and cultural destinations housing works from artists like Warhol, Picasso, and Pollock.
Montrose Amenities
Montrose Paint Wall
Rothko Chapel
The Menil Collection
Houston Center For Photography
Cherryhurst Park
University of St. Thomas
Memorial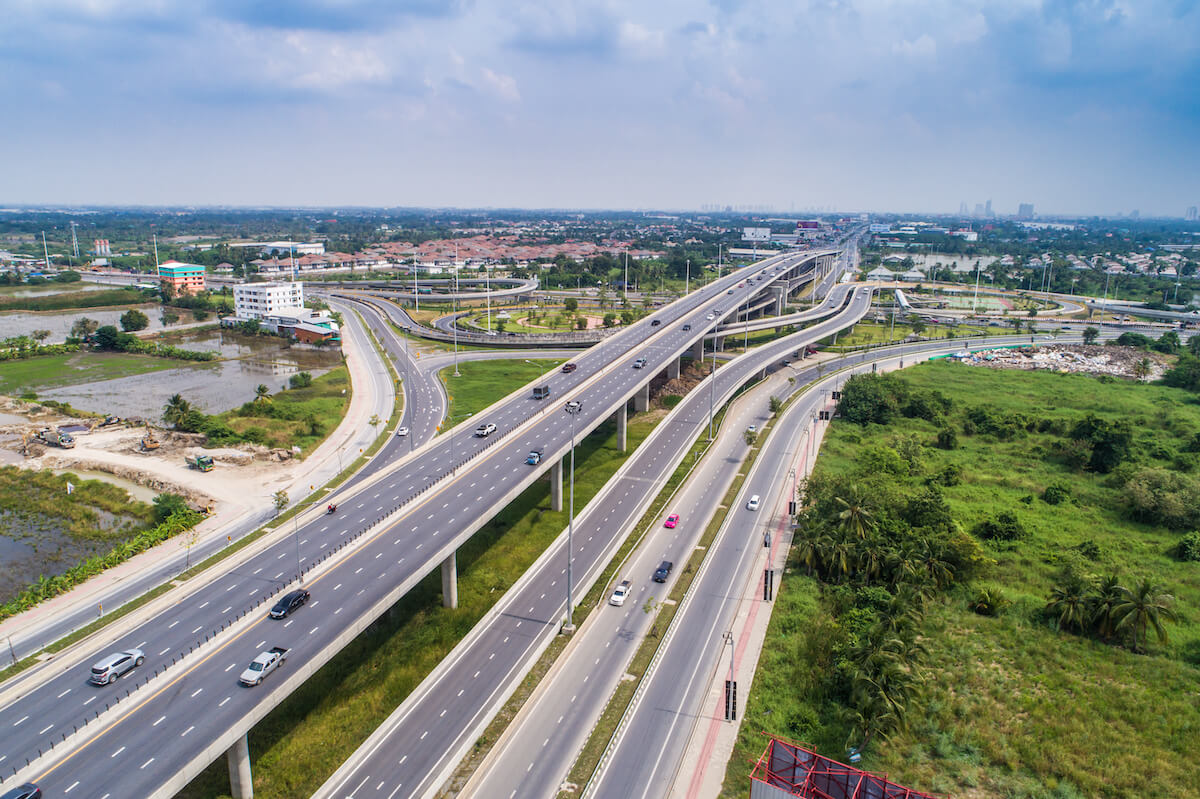 One of the largest Houston neighborhoods, Memorial stretches from the Bunker Hill area east of the Sam Houston Tollway down Interstate 10 to George Bush Park on the west side of State Highway 6. Several individual communities comprise the Memorial area, and many major oil companies are headquartered in Memorial and other neighborhoods on the Energy Corridor.
The Memorial neighborhood is home to a mix of styles and sizes, including classic single-family houses, traditional ranch-style properties, and large luxury estates in gated communities. Buyers will also find a selection of townhomes and condominiums in the area, as well as plenty of new construction homes.
Homes for sale in Memorial generally sit on spacious tree-shaded lots, some as large as a half-acre or more. Home prices in the neighborhood have continued to appreciate over the last 10 years. Today, properties in Memorial generally start from the $150s and frequently reach a million dollars or more.
The area has numerous outdoor recreation opportunities, including the 12-mile-long Terry Hershey Park that spans Memorial's wooded southern boundary. Residents of the neighborhood also find themselves close to several major shopping centers, plenty of restaurants, and various entertainment venues on Houston's west side.
Memorial Amenities
Edith L Moore Nature Sanctuary
Terry Hershey Park
Nottingham Park
Spring Branch ISD Athletics Complex
Houston Energy Corridor
Memorial City Mall
Town & Country Village
West University Place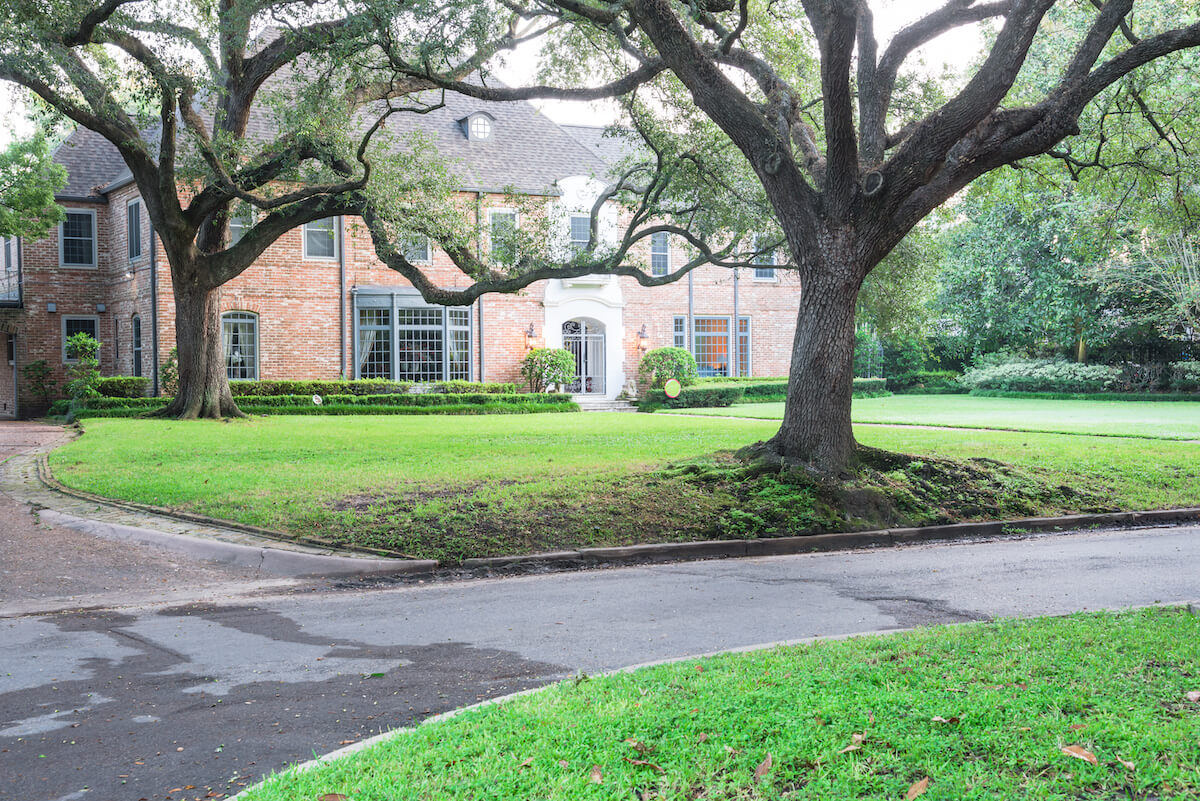 Another highlight among Houston neighborhoods is West University Place, tucked in next to the Southwest Freeway and West Loop 610. Referred to locally as West U, the neighborhood's central location and easy access to main roads and freeways make it one of the most popular neighborhoods in Houston for convenience and accessibility.
West University Place is technically its own city, an enclave surrounded by the cities of Houston, Bellaire, and Southside Place. Most homes for sale in West University are single-family dwellings, typically on oversized lots from 5,000 to 20,000 square feet. While some vintage homes date back to the 1930s, many original houses in the area were replaced with new construction homes near the end of the century.
Real estate values in West University Place have risen steadily over the past several years, with the median home price exceeding $1 million. Today, homes in West U generally range in price from the $600s to more than $3 million.
Many of Houston's best dining, shopping, and entertainment venues are convenient to homes in West University Place, with the Galleria, Rice Village, and Greenway Plaza just minutes away. The West U neighborhood also provides plenty of outdoor activity, with numerous parks and green spaces located throughout the community.
West University Place Amenities
Colonial Park
Huffington Park
West University Spark Park
Elizabeth Hughes Park
Whitt Johnson Park
West University Place Recreation Center
St. Mark's Episcopal School
River Oaks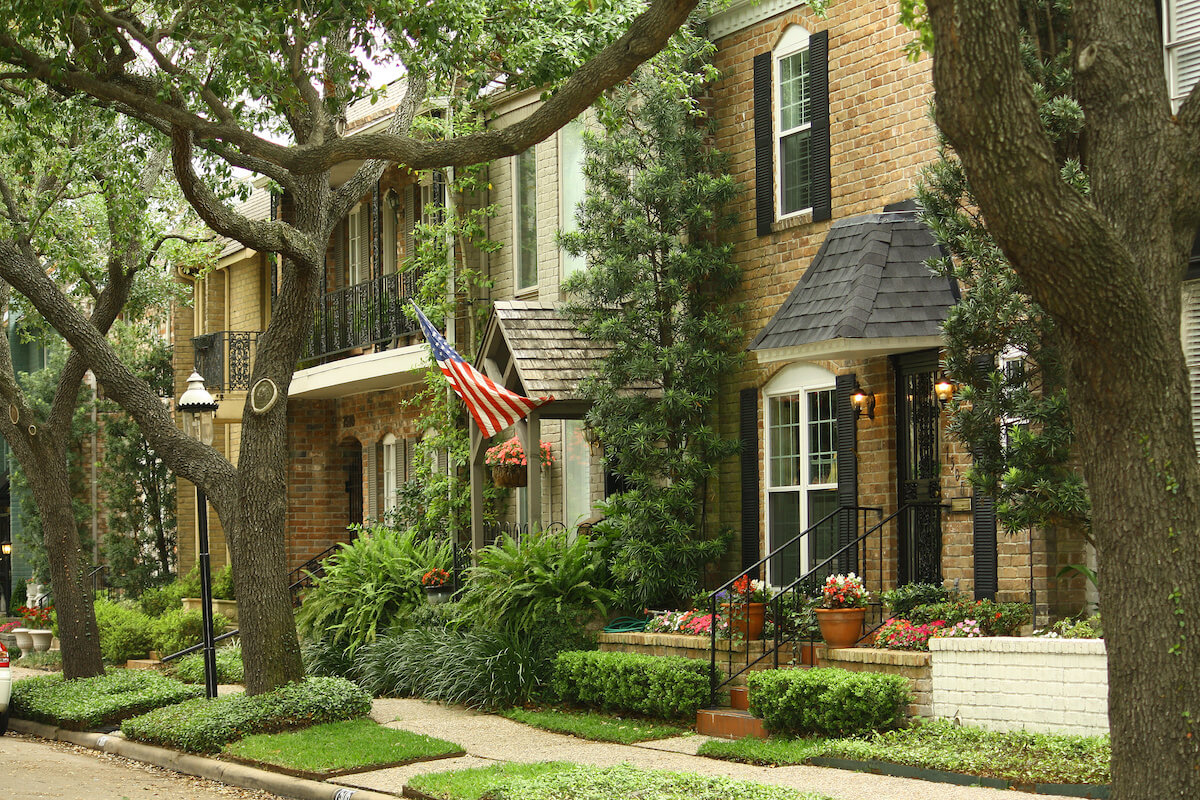 River Oaks is well known for its tree-lined streets, sprawling estates, and country club lifestyle. It's located west of downtown Houston, with Buffalo Bayou forming the community's northern edge and Westheimer Road to the south.
Considered one of the most expensive neighborhoods in Houston, River Oaks is home to various property styles, sizes, and price ranges, with a mix of luxury mansions, traditional houses, condos, and townhomes. Typical floorplans vary from around 2,000 to more than 5,000 square feet, with some larger new construction homes exceeding 10,000 square feet. Median home prices in River Oaks are approximately $2.5 million, with properties selling from the $200s to ultra-luxe properties listing in the double-digit millions.
Residents of River Oaks have convenient access to plenty of activities and amenities in the area, including tennis, golf, and swimming at the River Oaks Country Club. Nearby are numerous shops, restaurants, bars, and entertainment venues. The neighborhood's location near major freeways and thoroughfares also provides a quick trip to downtown, the Galleria, and the Texas Medical Center.
River Oaks Amenities
River Oaks Park
Del Monte Park
Olympia Park
Sleepy Hollow Park
River Oaks Country Club
River Oaks Shopping Center
Houston Neighborhoods with Something for Everyone
These Houston neighborhoods represent some of the best places to live in the city. They offer home buyers a variety of styles, sizes, and prices to consider, and each community features a unique collection of amenities and attractions. With so many options, it's easy for those moving to Houston to find a neighborhood to match their lifestyle.