9 Best Neighborhoods in Humble & Atascocita: Where to Live Near Humble
Posted by Texas Real Estate Source on Thursday, March 2, 2023 at 4:34:42 PM
By Texas Real Estate Source / March 2, 2023
Comment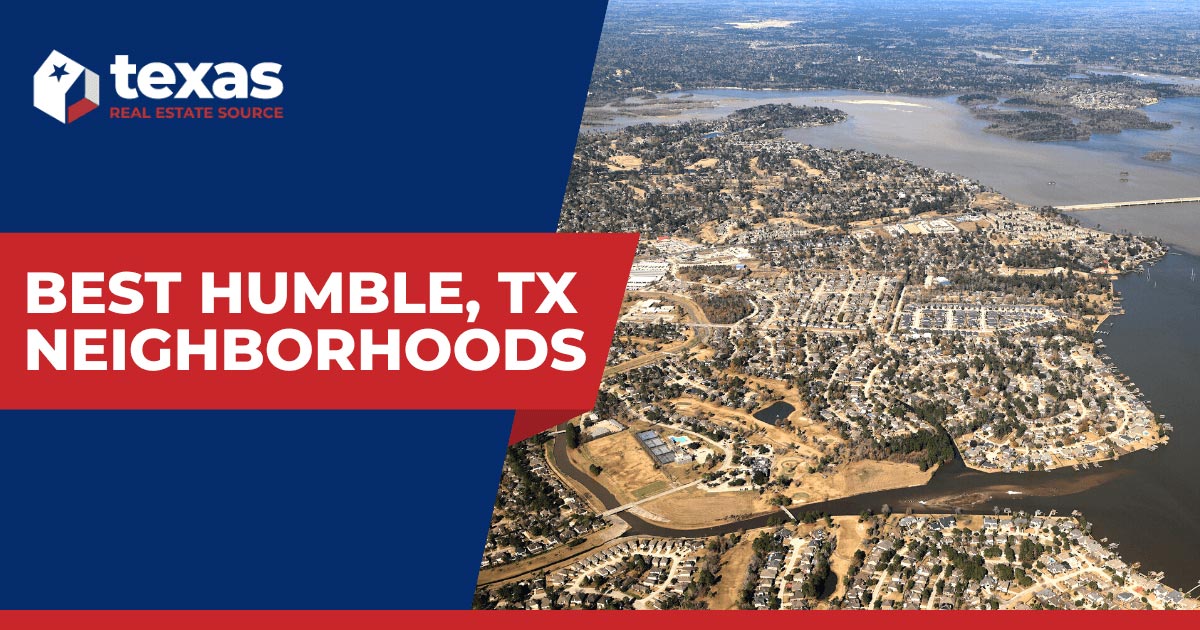 The Humble and Atascocita area of northeast Houston is located between the Eastex Freeway (Interstate 69) and the western shores of Lake Houston. Beginning in the 1970s, rapid growth in the Greater Houston metro saw the development of a number of master-planned communities throughout the region. Today, the area is home to a combined population exceeding 100,000, with residents of the best neighborhoods in Humble and Atascocita enjoying a wealth of activities and attractions. If you're thinking about moving to Humble, here are a few of the best neighborhoods near Humble to start your home search:
Balmoral
Outside the northeast corner of Beltway 8, near the southern tip of Lake Houston, is the 580-acre development of Balmoral. Among the newest communities near Humble and Atascocita, Balmoral features a mix of property styles and home prices alongside some of the most amazing lifestyle amenities of any neighborhood in the area.
The master plan for the Balmoral community includes more than 1,700 single-family and townhome properties across several gated and non-gated neighborhood sections. Homes for sale in Balmoral are typical of Texas-style architecture, with various builders and floorplans to choose from. Recent sales in the community range from the $200s to the $600s for single-family units and from the $100s and $200s for townhomes.
Students in Balmoral attend schools in Humble ISD, with campuses conveniently located near every corner of the community. Among the schools serving Balmoral are the nearby Centennial, Groves, and Ridge Creek elementary schools, Autumn Ridge, West Lake, and Woodcreek middle schools, and Summer Creek High.
The centerpiece attraction of the Balmoral community is its Crystal Clear Lagoon, where residents enjoy a Caribbean vacation-style experience complete with white sand beaches, turquoise blue waters, and plenty of paddle sports. Among other attractions in Balmoral are lighted tennis courts, a 3,000-square-foot clubhouse, and a boardwalk around the lagoon.
Balmoral Amenities
Crystal Clear Lagoon and Beach Club
Fitness Center
Infinity Edge Pool and Splash Pad
Tennis and Basketball Courts
Sand Volleyball
Amphitheater and Stage
Picnic Pavilion
Outdoor Kitchen
Multi-Use Sports Fields
Parks and Playgrounds
Kingwood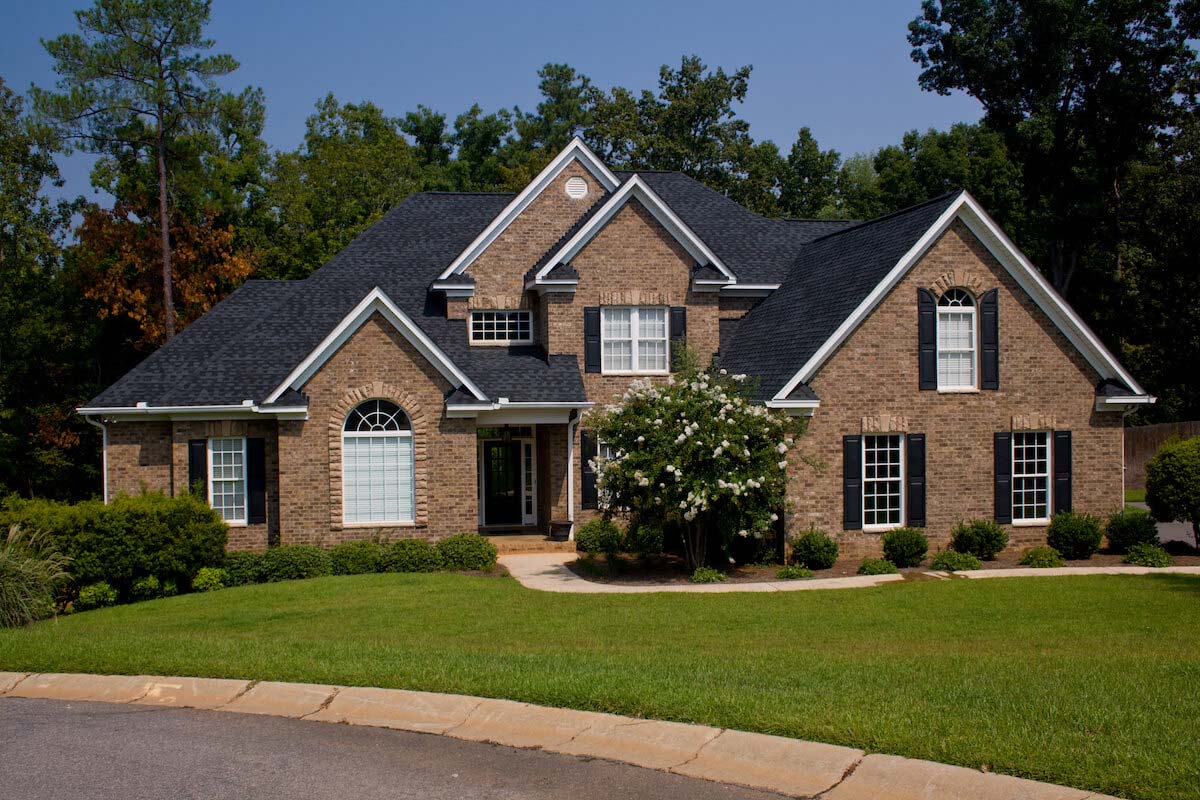 Kingwood is one of the area's largest and most established master-planned communities, with the development of its almost 15,000 acres beginning in the early 1970s. With a large portion of the subdivision devoted to green space and nature preserves, residents here enjoy peaceful refuge in the community they fondly call "The Liveable Forest."
The Kingwood development has maintained steady growth since its inception. Today, the community comprises about 40 established neighborhood sections with a variety of home styles and prices, including waterfront homes and golf course communities. Several new village sections have also recently been introduced, offering new construction homes on a range of lot sizes. In general, homes for sale in Kingwood list from the $200s to $1.5 million and up, so there's plenty of price points available.
Kingwood lies primarily within Harris County, though portions in the extreme northwest of the community are in Montgomery County. Kingwood students living in Harris County attend Humble ISD schools, while those in Montgomery County reside within the New Caney ISD attendance zone.
Among the many highlights of living in Kingwood is access to one of the largest tennis centers in the Greater Houston area, as well as the Kingwood Country Club and its several championship-caliber golf courses running throughout the community.
Kingwood Amenities
Kingwood Cove Golf Club
Deerwood Club of Kingwood
Kingwood Country Club
Recreation Center with Clubhouse
Junior Olympic Swimming Pool
Parks and Playgrounds
Hike and Bike Trails
Nature Preserve
Walden on Lake Houston
Among the more established neighborhoods in Atascocita is Walden on Lake Houston, dating back to the 1980s. Developed along the western shore of Lake Houston, the community features an enviable variety of golf course homes and lake-view properties.
Homes for sale in Walden on Lake Houston represent a mix of architectural designs with traditional and contemporary styles. Floorplans vary from 1,700 to nearly 5,000 square feet, with the average single-family property measuring just over 2,800 square feet. Recent home sales throughout the neighborhood range from the $300s to the $800s. Several vacant lots are also available for new construction homes, starting from the mid-$100s.
Students in Walden on Lake Houston attend Humble ISD schools, including the nearby campuses of Maplebrook Elementary, Atascocita Middle, and Atascocita High School. Elsewhere in the area, residents have convenient access to private education facilities like the Chrysalis School at Atascocita Lutheran Church, Lil Mindbuilders Learning Center, and Atascocita Montessori.
The Walden on Lake Houston Golf and Country Club provides members with unparalleled lifestyle amenities. In addition to its championship-caliber golf facilities, the club features tennis, swimming, pickleball, and plenty more activities and attractions for every age and interest.
Walden on Lake Houston Amenities
Walden on Lake Houston Golf and Country Club
Swimming Pool
Tennis and Pickleball Courts
Racquetball
Fitness Center
Event Center
Walden Dog Park and Walking Trail
Parks and Nature Trails
The Groves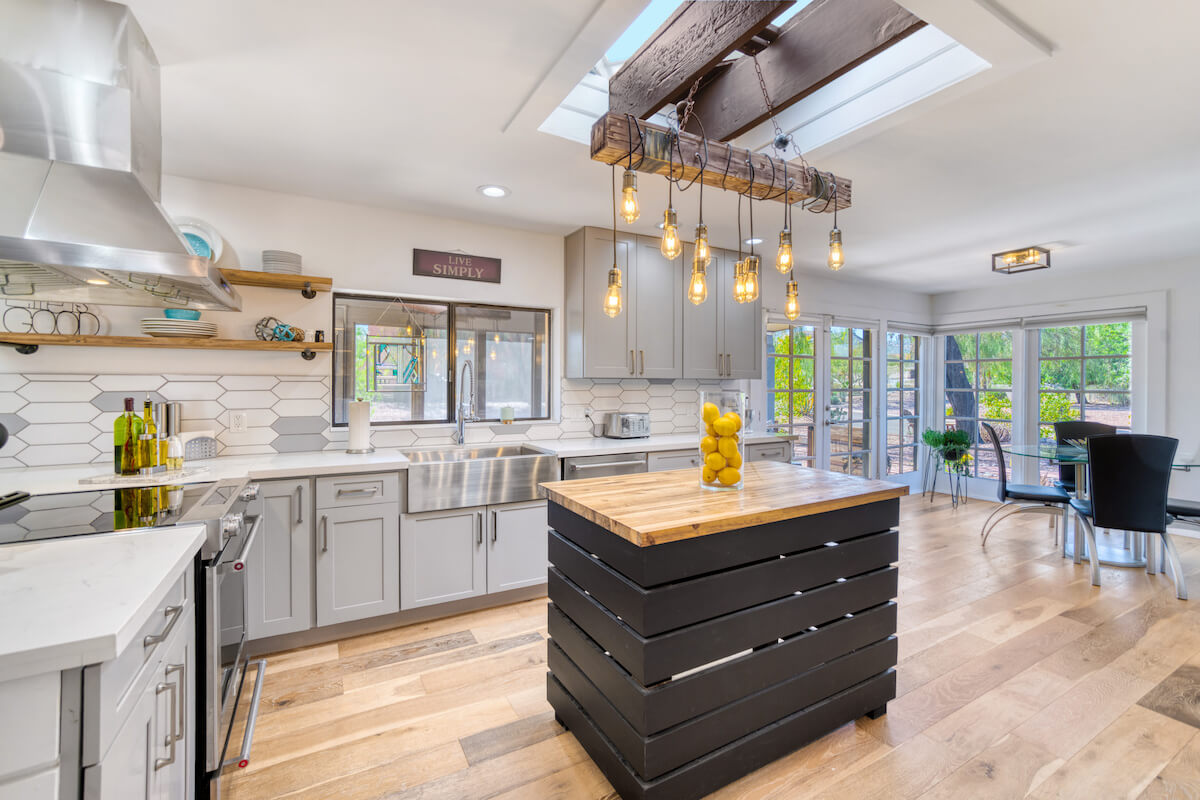 One of the newest developments in the Atascocita area is The Groves, a master-planned community of more than 2,000 homes set among an expanse of mature trees, greenbelts, neighborhood parks, and nature trails. Homeowners here enjoy easy access to all activities and attractions along the western shores of Lake Houston and convenient commutes throughout the entire area.
Construction in The Groves includes a variety of single-family homes and townhome-style duet properties, showcasing the craftsmanship of top area builders like Toll Brothers, Beazer, Chesmar, and Shea Homes. Neighborhood sections include both gated communities and non-gated areas, with the typical home averaging nearly 3,000 square feet. Homes for sale in The Groves typically range from the $200s to the $800s.
The Groves is zoned to the Humble Independent School District. Students in the community attend the nearby campuses of Groves Elementary, West Lake Middle School, and Atascocita High School. The area's private schools and daycare centers include The Goddard School of Lake Houston and the Primrose School at Lakeshore.
Developers have set a high bar for community amenities at The Groves, with several lifestyle and activity centers, plenty of parks and nature trails, and one of the area's only adaptive sports complexes designed specifically for children with disabilities. Elsewhere in the neighborhood, residents enjoy various outdoor activities and attractions just steps away from their front doors.
The Groves Amenities
Lifestyle Amenity Center
Swimming Pools and Splash Pad
Fitness Center
Parks and Playgrounds
Fitness Circuit Park
Catch and Release Fishing
Exploration Trails
Adaptive Sports Complex
Atascocita Shores
One of the area's earliest residential developments is Atascocita Shores, a mix of lake-view and waterfront homes along the western edge of Lake Houston. Residents of the community enjoy all activities and amenities associated with lakeside living, as well as convenient access to major routes leading into the city.
Homes for sale in Atascocita Shores include a variety of styles, sizes, and price points. Floorplans run from around 2,000 to 5,000 square feet, with an average property size of about 3,000 square feet. Homesites here are generally spacious, with many lots of a quarter-acre or more. Recent home sales in the community are from the $200s to the $800s, with a few vacant building sites still available starting in the $100s.
Atascocita Shores is zoned to Humble ISD schools. Students in the subdivision attend Pineforest Elementary, Atascocita Middle School, and Atascocita High. The Primrose School of Atascocita and the Preschool Connection Child Development Center in the nearby Atascocita Professional Plaza are among the area's most popular private schools and daycare centers.
Living in Atascocita Shore provides homeowners with unique outdoor recreation opportunities. On one side of the community, residents enjoy easy access to Lake Houston and the waterfront lifestyle. On the other side of the neighborhood is the members-only Atascocita Golf Club, one of the area's oldest and most challenging private golf courses.
Atascocita Shores Amenities
Community Center
Private Docks
Swimming Pool
Tennis Courts
Nature Trails
Atascocita Marina
Fall Creek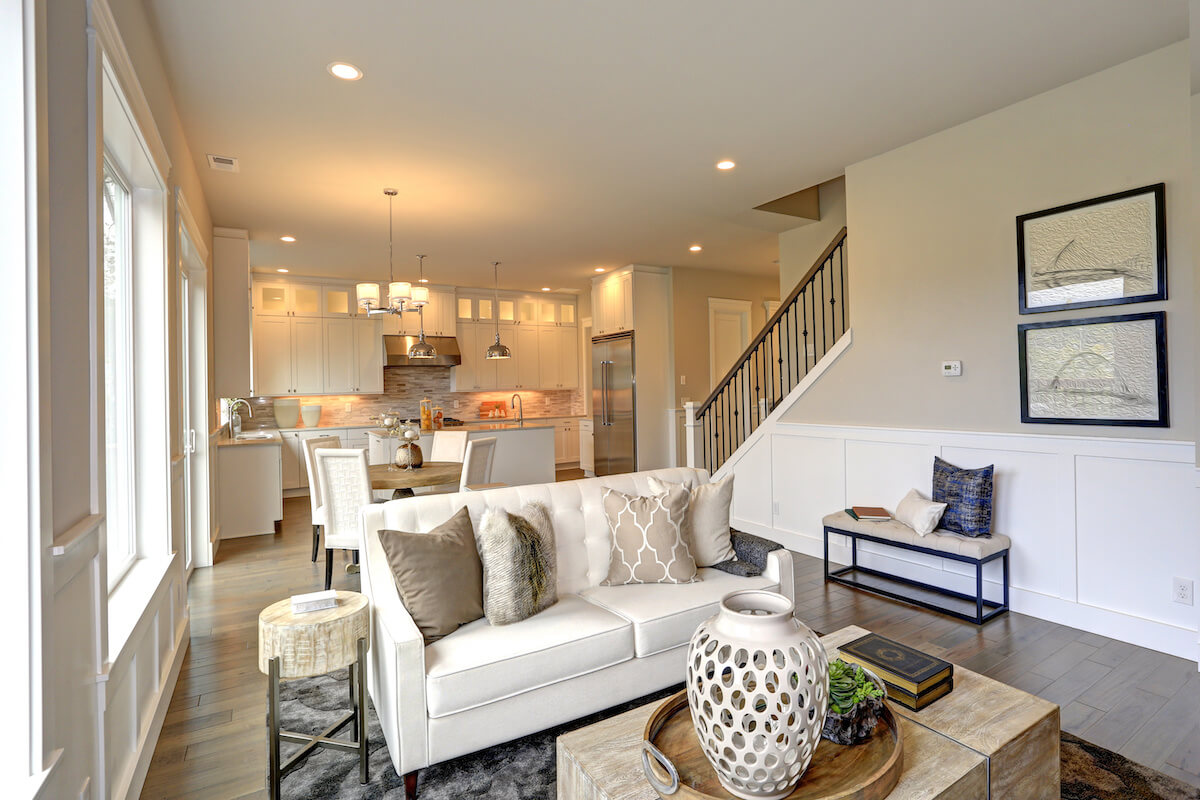 Fall Creek is a 2,300-acre master-planned community at the southern edge of the Humble and Atascocita area. Located just inside Beltway 8 near the Eastex Freeway, residents of Fall Creek's 2,500 single-family homes enjoy convenient access to attractions and activities throughout the Greater Houston metro.
The Fall Creek community comprises several separate neighborhoods, including golf course homes, lake-view properties, and an active adult section. The average floorplan here runs more than 3,200 square feet, with typical homesites large enough for backyard patios and swimming pools. Homes for sale in Fall Creek may vary from the $200s to more than a million.
Humble ISD schools serve students in the subdivision, with the Fall Creek Elementary campus conveniently located inside the community. Woodcreek Middle School and Summer Creek High are just a few miles away down the Sam Houston Parkway. Lone Star College, Houston Community College, and San Jacinto College also have facilities in the area.
New homeowners moving to Fall Creek will want to remember to pack their favorite putter. The community is home to the Golf Club of Houston, featuring two 18-hole championship courses, as well as a massive professional practice facility.
Fall Creek Amenities
Two 18-Hole Golf Courses
Golf Pro Shops and Restaurants
Multiple Amenity Centers
Sports Complex
Clubhouse and Fitness Center
Swimming Pools
Waterpark and Splash Pad
Sports Fields
Parks and Playgrounds
Eagle Springs
Straddling both sides of Will Clayton Parkway at Timber Forest Drive is the 1,300-acre Atascocita community of Eagle Springs. This master-planned development features a few thousand single-family homes located less than 25 miles from downtown Houston and just six miles from the city of Humble.
Eagle Springs comprises different neighborhood sections with a mix of residential properties. Homes here range in size from 2,000 to more than 4,000 square feet, with the average floorplan measuring 2,800 square feet. Homesites in the larger sections are generally spacious enough for backyard pools and entertaining. Recent homes for sale in Eagle Springs have listed from the $200s to the $600s.
School-age residents attend nearby Humble ISD schools, including the on-site campuses of Eagle Springs and Atascocita Springs elementary schools. Among the other schools serving students in the subdivision are Timberwood Middle, Humble Middle, Atascocita High, and Humble High.
The highlight of the community is the 15-acre Eagle Springs Athletic Club and Sports Complex, where residents enjoy waterpark-style swimming pools and slides, tennis courts, sports fields, and beach volleyball on the banks of the neighborhood's private lake. The amenity center also features a cardio and weight training gym, a 3,800-square-foot clubhouse, and a full-time activities director to keep the events calendar full.
Eagle Springs Amenities
Eagle Springs Athletic Club & Sports Complex
Swimming Pools and Waterpark
Tennis Courts
Butterfly Garden Playground
Soccer and Baseball Fields
Sand Volleyball Court
Clubhouse and Fitness Center
Walking Trails
Private Lakes
The Villages at Tour 18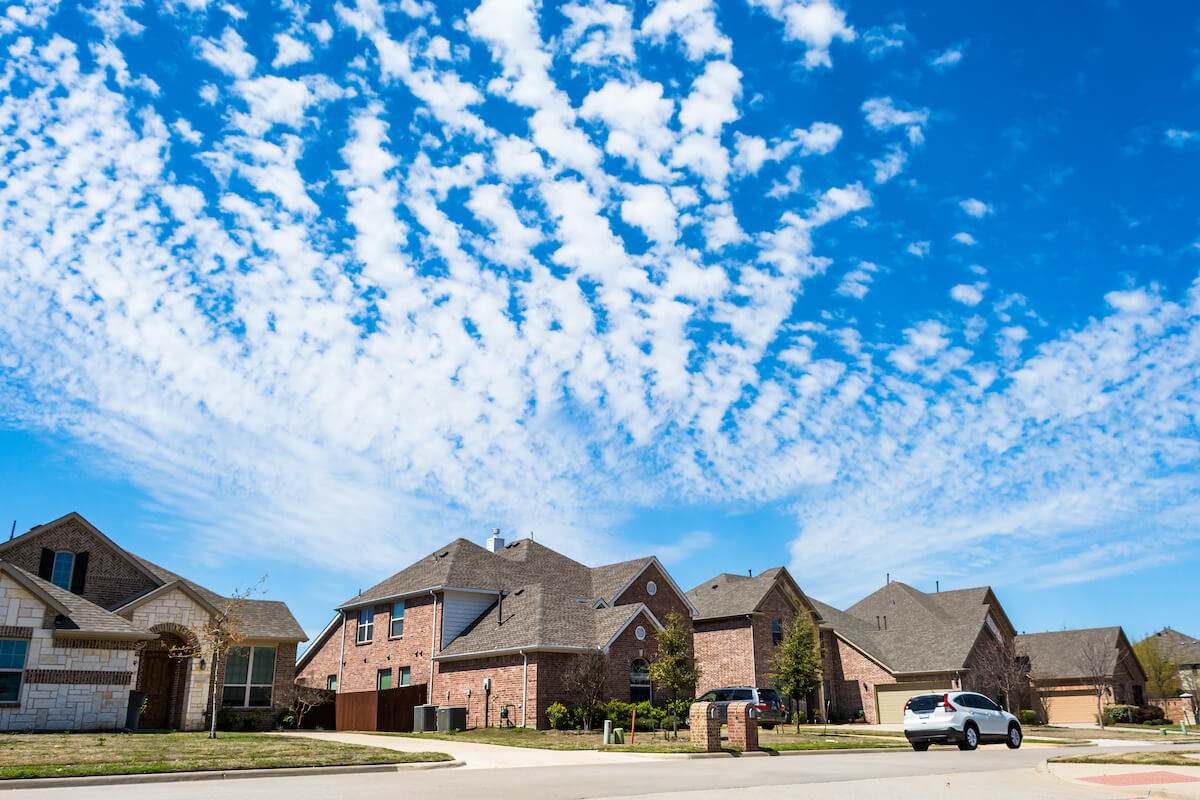 In the heart of the Humble and Atascocita area is the Villages at Tour 18, a cozy Humble golf course community on the north side of Will Clayton Parkway. The Villages comprises a limited number of homes in a layout that positions most properties on or near the fairways and water hazards that wind through the neighborhood.
The Villages at Tour 18 features a mix of traditional and contemporary style homes, ranging in size from around 2,000 to 3,400 square feet. Homesites are generally quite spacious, with several lots exceeding a quarter of an acre, more than ample for backyard pools and playgrounds. Recent home sales in the neighborhood range from the $200s to the $500s.
Residents of the Villages at Tour 18 are zoned to schools in the Humble ISD. Area students attend Lakeland Elementary, Ross Sterling Middle School, and Humble High. Private education and daycare facilities convenient to the community include St. Mary Magdalene Catholic School and YourCare Daycare.
As its name suggests, the centerpiece of the community is the Tour 18 golf course. Every hole on the Tour 18 track replicates a famous layout from one of America's top courses, allowing players to experience the challenges of places like Augusta National, Pebble Beach, and Sawgrass. Tour 18 is one of the top public courses in the Houston area, and residents of the Villages enjoy a front-row seat.
Villages at Tour 18 Amenities
Tour 18 Golf Course
Swimming Pool
Parks and Playgrounds
Hiking and Biking Trails
Summerwood
Sandwiched between the southwestern shores of Lake Houston and Beltway 8 lies the community of Summerwood. With more than 3,000 homes on both sides of West Lake Houston Parkway, Summerwood ranks among the largest residential neighborhoods in the Atascocita area.
The community features several sections of single-family homes and townhouse-style properties. The typical floorplan here measures about 3,000 square feet, though some larger luxury properties range upwards of 5,000 square feet. Recent townhome sales in Summerwood are from the mid-$100s, while single-family home sales typically range from the $200s to the $600s.
Students in Summerwood attend schools in the Humble Independent School District. Summerwood Elementary and Woodcreek Middle School have campuses conveniently located within the community, while Summer Creek High School is just minutes away on the west side of the Sam Houston Parkway. Popular nearby early learning and daycare facilities include Ivy Kids of Summer Lake Ranch, Children's Lighthouse of Houston, and Children's Island Paradise Daycare.
The convenient location of this community is perhaps its best feature. Summerwood is surrounded by a variety of restaurants, retail shops, and essential services. There's no shortage of outdoor recreation in the area either, with several private ponds, neighborhood parks, and nearby Lake Houston. And, with convenient proximity to the Sam Houston Tollway, area residents will find relatively quick and easy access to the entire Houston metro.
Summerwood Amenities
Summerwood Central Club House
Fitness Center
Swimming Pools and Splash Pad
Tennis Courts
Parks and Playgrounds
Private Lakes
Hiking and Biking Trails
Discover the Perfect Home Near Humble
Homebuyers considering the Humble and Atascocita region of northeast Greater Houston will find homes, amenities, and activities ideal for any lifestyle. With waterfront living on Lake Houston, a fantastic selection of public and private golf courses, and a variety of parks and sports complexes throughout the area, there's an Atascocita neighborhood offering something for everyone.
Thinking about moving to Humble or Atascocita? Call The RealFX Group at (512) 956-7390 to get in touch with an experienced local real estate agent and start your homebuying journey today.