11 Best Neighborhoods in Lubbock TX: Where to Live in Lubbock
Posted by Texas Real Estate Source on Wednesday, January 11, 2023 at 12:52:42 PM
By Texas Real Estate Source / January 11, 2023
Comment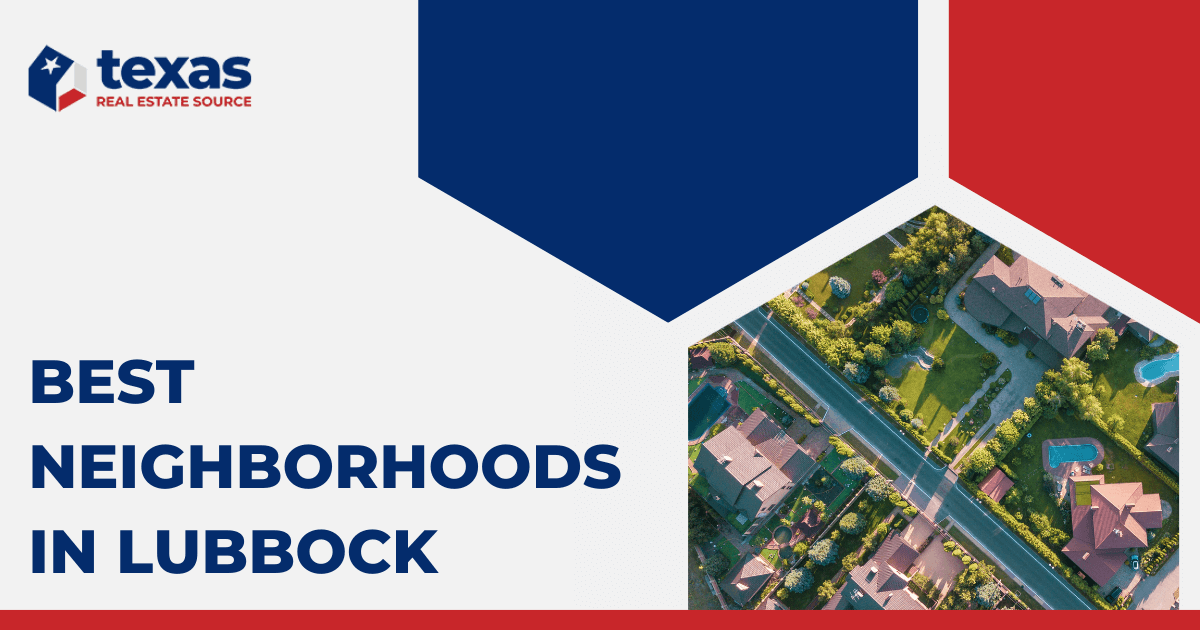 Situated on the plains of West Texas with its long-range views and spectacular sunsets, Lubbock is home to the legendary Texas Tech University and so much more. The homes for sale in Lubbock are in beautiful and distinctive neighborhoods that boast many amenities and offer proximity to some of Texas' best shopping and dining experiences. Moving to Lubbock makes it easy to spend an afternoon at the Canyon West Shopping Center or relax on the patio of a local Mexican restaurant. If you're considering making this city your next home, here are a few of the best neighborhoods in Lubbock to start your home search:
LakeRidge
As the area's first master-planned golf course community, LakeRidge is desired for its luxury homes surrounding the LakeRidge Country Club Golf Course. Mature trees and lush gardens border the 625 acres, including an 18-hole golf course, tennis courts, and a junior-sized Olympic swimming pool. The houses vary in style and size and can range from spacious townhomes to 8,000-square foot custom homes.
In addition to the amenities enjoyed at the LakeRidge Country Club, the neighborhood offers many other choices for dining, shopping, and entertainment. Ike's Woodfire Grill presents delicious cuisine in a casual, laid-back setting, specializing in flavors produced from a wood-fired oak grill. Bring the family or meet a business associate at Ike's, and everyone will enjoy a meal such as the tender Ike's Filet with a side of twice-baked potatoes and asparagus. The Sanctuary Bar and Café is another dining hotspot with a menu that includes a wide range of Cajun-inspired dishes. Try the crawfish and corn bisque or the Cajun chicken pasta, and don't forget to sample a nitro martini cocktail.
Homes for sale in LakeRidge can be found starting from the $400s, with the most desirable homes listing in the high $800s or even higher.
LakeRidge Amenities
The Catch
Yuyo Japanese Restaurant
Back 40 Grill
Capital Pizza
Caprock Café
Blue Sky Texas
Primrose Pointe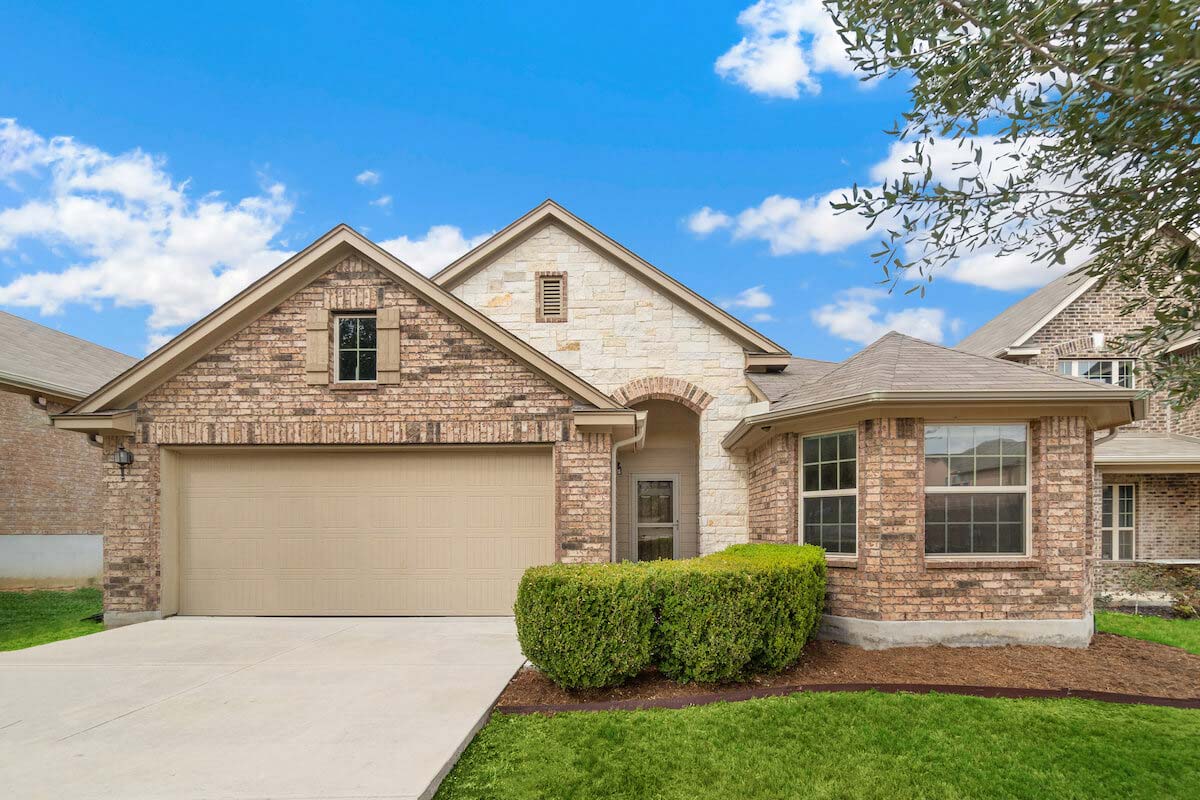 Primrose Pointe is a neighborhood filled with attractive homes offered in a moderate price range, including townhomes that feature large floor plans, fireplaces, patios, and two-car garages. This neighborhood's popularity is also due to its proximity to the ever-expanding Milwaukee Corridor. With easy access to the Marsha Sharp Freeway, Loop 289, and the Canyon West Shopping Center, Primrose Pointe provides residents with some of Lubbock's best choices for shopping, dining, and entertainment within a short distance from home.
The Funky Door Bistro and Wine Room is a delightful fondue restaurant and wine bar. The Farmhouse serves delicious breakfast or lunch in an atmosphere that is both casual and stylish. Food is served family-style, either for small parties or large events to accommodate up to 500 guests. Teddy Jack's is a local grill with a menu full of everyone's favorites, whether it's brick-fired pizza, juicy burgers, or flavorful Tex-Mex. The nearby Canyon West Shopping Center offers a wide selection of retail stores and restaurants, such as Saltgrass Steakhouse, Main Event, Sam's Club, and Ulta Beauty.
Homes for sale in Primrose Pointe typically have 3+ bedrooms and 2+ bathrooms, with most homes listing from the high $200s.
Primrose Pointe Amenities
Mr. Brew's Taphouse
Royal Seafood Shack
Picoso's Mexican Kitchen
Urban Bricks Pizza
The Lost Cajun
Bacon Crest
Bacon Crest is a newer home development and has seen steady growth in the community since 2005. Most homes offer front and back yards, attached rear-entry garages, and paved alleyways. Convenient access to Loop 289 and the Marsha Sharp Freeway means the daily commute is easy, and all of Lubbock's attractions are accessible. This neighborhood is distinctive because of its deep roots in the history of Lubbock, named after the famed Bacon cattle ranch family who owned this land and raised their cattle herd here in 1930. Visitors can still admire their original family farmhouse on Broadway near Avenue Q.
The West Texas Homebuilders Association has distinguished Bacon Crest by choosing it three times in recent years to be included as a Parade of Homes site. One of the newer additions to this community is Ninety-Two Bakery and Café, the first French-inspired bakery in Lubbock. Sample an almond croissant with a brown sugar cappuccino, and it will seem like the streets of Paris have extended to West Texas. Travel from Paris to Italy with a trip to Stella's, a local Italian restaurant.
This is one of the more expensive neighborhoods in Lubbock, with most homes for sale in Bacon Crest listing from the mid-$400s. These large homes often feature four bedrooms, three or more bathrooms, and beautiful arched entryways and warm brick facades.
Bacon Crest Amenities
Picoso's Mexican Kitchen
The Farmhouse
Teddy Jack's
Albarran's Mexican Bar and Grill
Royal Seafood Shack
Double Dave's Pizzaworks
Hatton Place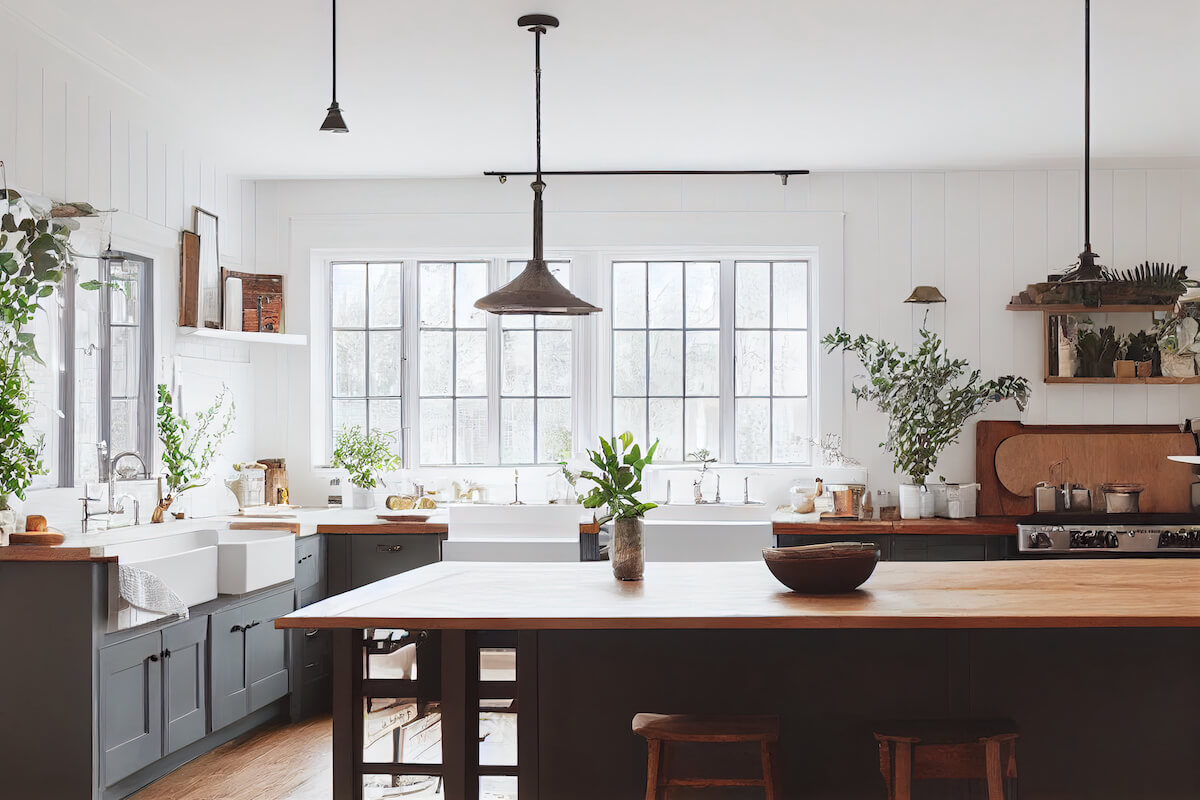 Hatton Place is a newer Lubbock community consisting of homes with unique designs and modern trends. Styles of homes include modern Farmhouse, French country, mid-century modern, and traditional. A particular highlight of this community is that each house is distinctive and unlike any other home in the neighborhood. Hatton Place is named after E.C. Hatton, a former school principal who became a prominent businessman in Lubbock. He married Jewell Williams in 1931. They raised four children in their farmhouse and tended to crops and livestock on this same land. The original home was preserved and relocated to an area south of Lubbock.
Today, children living in the subdivision can walk or ride their bikes to Laura Bush Elementary School, which is in the heart of the neighborhood. Texas communities are filled with tradition, and enjoying authentic Texas barbeque is an important one. True Texas BBQ will satisfy a craving for slow-smoked brisket and creamed corn, and it's even better to enjoy the meal with a craft beer while listening to live music. The Range is another great place to unwind, where the lighted driving range is complemented by cold beer, wood-fired pizza, and outdoor games.
Homebuyers interested in this neighborhood can often find homes for sale in Hatton Place listing from the low $400s to the mid-$500s. Many new construction homes are available, allowing homebuyers to put their stamp on their new home.
Hatton Place Amenities
Harrigan's
Jimmy's Egg
Rosa's Café and Tortilla Factory
Earl of Sandwich
Cooper Drive-In
Moana Nails Lounge
Bowie
Residents of Bowie enjoy spacious lots covered with mature oaks and flowering magnolia trees. Many homes in Bowie are in a traditional design with new and updated renovations, featuring details such as outdoor kitchens, swimming pools, and oversized Pella windows. Further examples of modern updates to these classic homes are vaulted wood beam ceilings and updated catering kitchens, including wine coolers and serving stations. Lubbock Christian University is located in the heart of this neighborhood, and Texas Tech University is just a short distance away.
Walk-On's Sports Bistreaux is an exciting place to watch the game while enjoying the best Louisiana cuisine, such as Cajun Ribeye, Bayou Pasta, and Voodoo Shrimp and Grits. The West End Shopping Center is located just across Highway 289 and features a beautiful selection of shopping and dining choices. Favorite retail destinations such as Bed, Bath and Beyond, Vera Bradley, and HomeGoods can be found here. Pie Five Pizza and Panera Bread are also in this shopping center, and the legendary Torchy's Tacos, a Texas original.
Homes for sale in Bowie generally list from the mid-$100s to the low $300s, with some homes listing higher.
Bowie Amenities
Nike Factory Store
Duluth Trading Company
Costco
Cabela's
Marshall's
Banana Republic Factory Store
West Carlisle & Northridge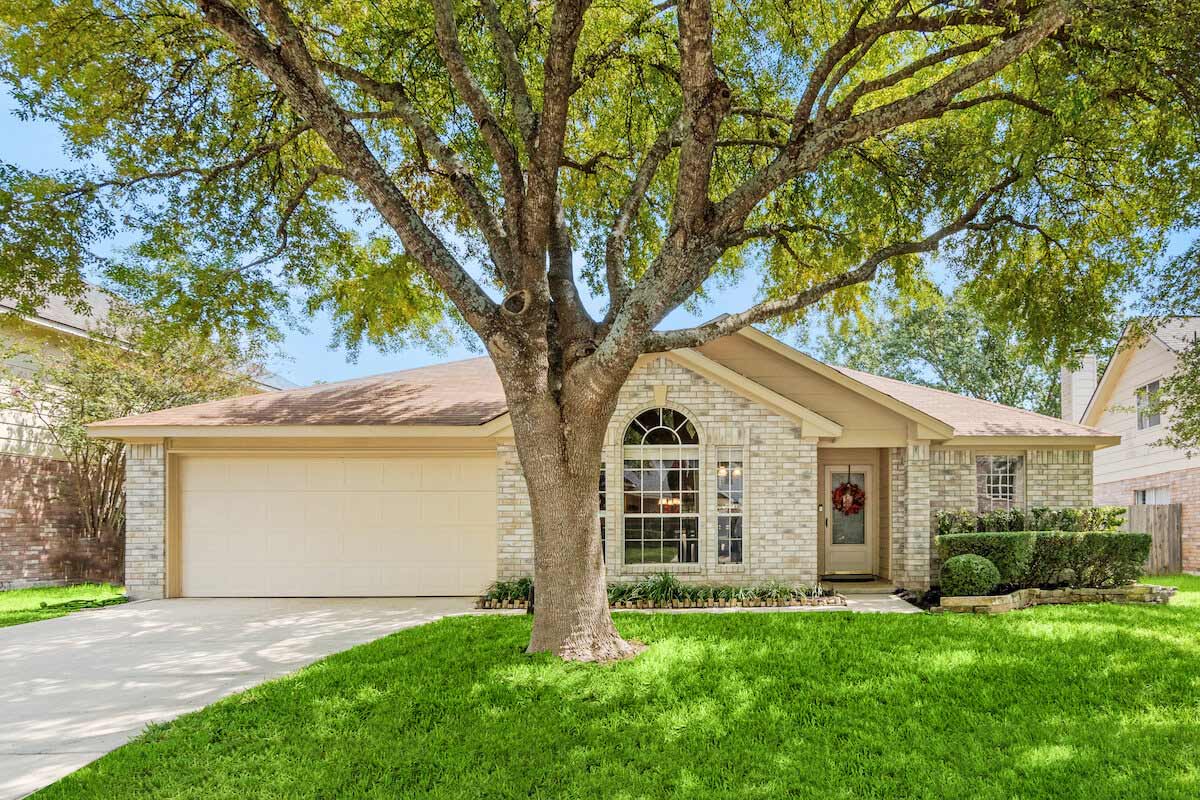 The West Carlisle and Northridge neighborhoods offer residents floorplans with two, three, or four bedrooms. Homes for sale in West Carlisle often list starting in the mid-to-high $100s, while homes in Northridge typically list between the high $100s to the low $300s.
The average commute to work for residents is around 15 minutes, which suggests that these neighborhoods are in a prime location in Lubbock. It's most common for residents to drive to work, as commutes are by car, and parking is plentiful. A large number of residents own pets and have yards with their homes as well. For open space to walk the dog or enjoy a picnic, visit the Alex and Verna Cooke Park in Northridge. This park features a playground, basketball court, soccer field, and a pavilion with picnic tables and a grill.
For those who love to shop for antiques, there are plenty of treasures to be discovered at the Antique Mall of Lubbock, which boasts over 24,000 square feet of booths and showcases. After a day of shopping, many residents enjoy a visit to Leal's Tamale Factory. This favorite local eatery serves authentic Mexican food such as carne guisada, chimichangas, and some of the best tamales in Texas.
West Carlisle & Northridge Amenities
Powell's Country BBQ
Lillie's Place
Cujo's Sports Bar and Grill
Dimba's Chicken and Seafood
Dutch Bros. Coffee
Bahama Bucks
Kingsgate & Raintree
Kingsgate and Raintree are neighborhoods in Lubbock that are valued for their lasting heritage in the community. Consisting of larger townhomes and houses with three or more bedrooms, most homes were built between 1970-1999. Kingsgate homes for sale typically list in the mid-$300s and higher, while homes in Raintree usually have a median listing price in the mid-$200s.
The beautiful Charles A. Guy Park is one of the highlights of this area and can be found in the center of the community. The park offers a respite from the hustle and bustle of daily life as the mature trees provide shade over a walking path and playground.
This area also boasts one of the finest retail shopping centers in Lubbock, the Kingsgate Center. Book an appointment for an Illuminating Facial at The Woodhouse Day Spa, then go shopping for the latest trends at J. Jill or lululemon. Finally, meet a friend at Table 82 for a glass of wine and a delicious steak dinner. Don't forget to save room for crème brulee or butter cake for dessert, or perhaps order the bread pudding to go and enjoy it for breakfast the next day. Kingsgate Center provides a relaxing and enjoyable shopping experience that's close to home.
Kingsgate & Raintree Amenities
King Street Pub
Hayashi Japanese Steakhouse
Abuelo's
La Madeleine
Fazoli's
Senor Chubby's Mexican Bar and Grill
Tech Terrace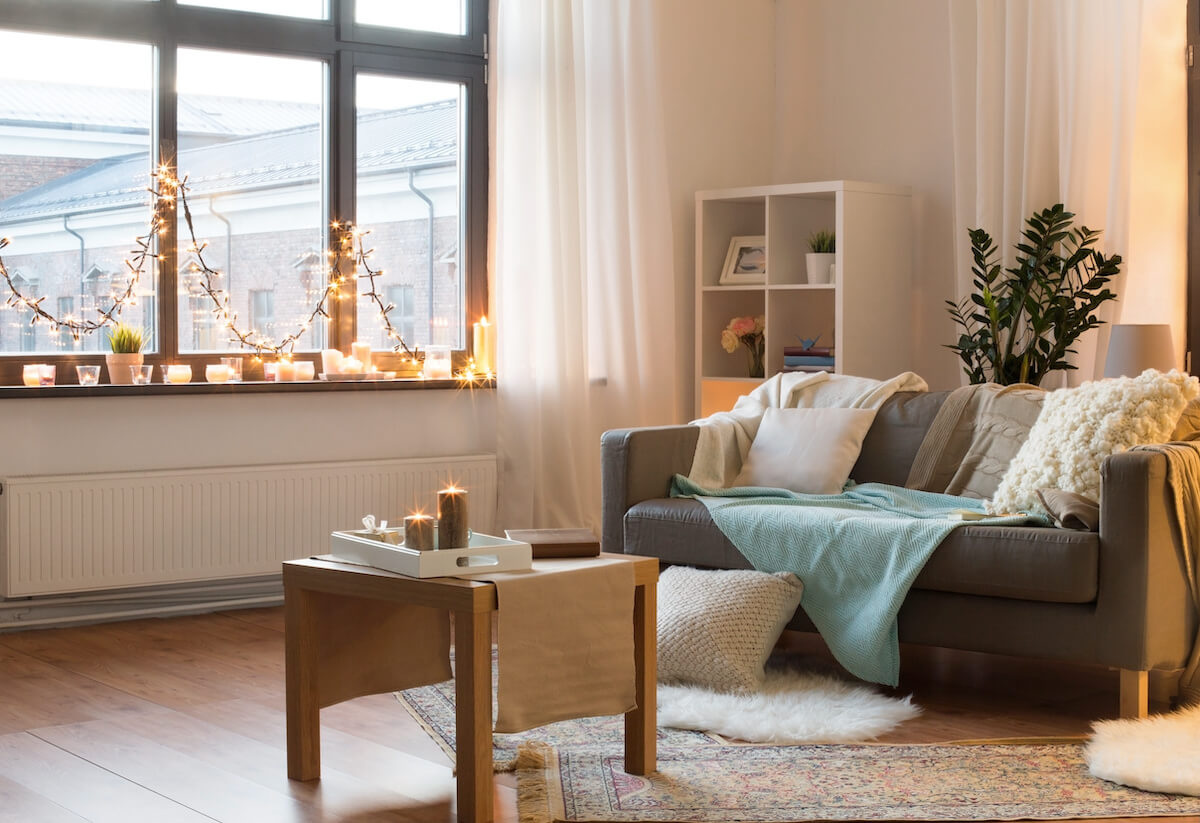 The neighborhood of Tech Terrace is directly south of Texas Tech University. This community has a sense of excitement that can only be explained by its proximity to such an acclaimed university. Many of the homes in this neighborhood were built in the 1920s. The eclectic styles of these houses include designs such as cottage, ranch, and traditional, spanning a broad range of sizes and prices—homes for sale in Tech Terrace have been known to list anywhere from the high $100s to the mid $300s to a few exceptional properties in the $500,000 range and up.
Being this close to a university campus naturally means many shopping, dining, and entertainment choices. Tackle a Texas Burger at the Crafthouse Gastropub or sample one of over a hundred craft beers with a Margherita pizza at Capital Pizza. For a truly unique dining experience, visit the Skyviews Restaurant of Texas Tech, operated entirely by hospitality students from the university.
Tech Terrace Amenities
Caprock Café
Savage Tavern
Woody's Brick Oven Pizza and Grill
J and B Coffee Co.
Melonie Park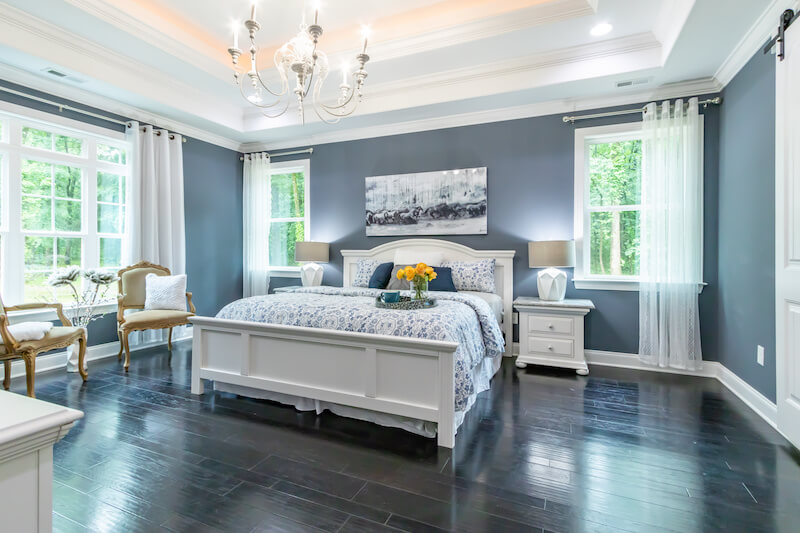 Lubbock's Melonie Park neighborhood sits just north of Loop 289, between Quaker Avenue and Indiana Avenue. It's one of the more-established communities in this part of the city, with numerous well-built homes and renovated properties from the 1960s and 70s. Homeowners here enjoy streets lined with mature trees, well-maintained landscaping, and rear alley access.
Homesites in Melonie Park are spacious, with many approaching a quarter of an acre in size. Floorplans of 3,000 square feet and more are common here, with listings generally priced from the $200s and $300s. Remodeled homes in the community typically feature updated finishes and modern touches like granite tops, hardwood floors, and sprinkler systems.
Melonie Park residents have easy access to a variety of area amenities and attractions, particularly along Loop 289 toward the nearby South Plains Mall shopping center. Locals here enjoy plenty of casual dining, a multiplex cinema, regional parks, and various retail and professional services within minutes of their front doors. Students in Melonie Park attend Lubbock ISD's Miller Elementary and Evans Middle schools, funneling into Monterrey High School just north of the neighborhood.
Melonie Park Amenities
Leroy Elmore Park
Playground
Private Lake
Tennis Courts
Sand Volleyball Court
Picnic Areas
Paved Walking Paths
Find Your Perfect Neighborhood in Lubbock
The best neighborhoods in Lubbock invite residents to enjoy prime locations near shopping and dining while benefiting from the low cost of living in Lubbock. These communities are the city's foundation and continue to thrive. Many of the neighborhoods in these areas are named after the icons who helped establish the town. Each neighborhood in Lubbock is unique and adds to Lubbock's distinctive character.
Ready to discover your next home in Lubbock? Call The RealFX Group at (512) 956-7390 to get in contact with an experienced local real estate agent today and let us help you find your dream home in Lubbock, TX.