12 Best Lubbock Neighborhoods Near LakeRidge Country Club
Posted by Texas Real Estate Source on Thursday, February 23, 2023 at 2:08:54 PM
By Texas Real Estate Source / February 23, 2023
Comment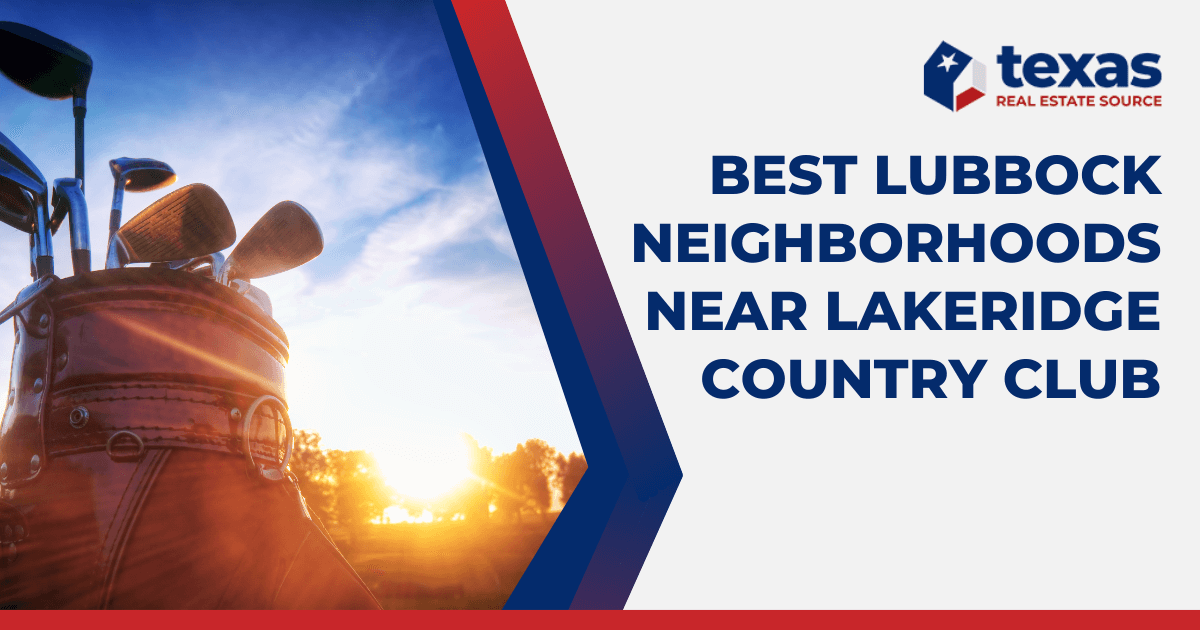 The city of Lubbock is home to an abundance of outdoor recreation opportunities, with numerous parks, nature preserves, and sports complexes in and around the city. Among the favorite outdoor destinations are the many public and private golf courses within a 30-mile radius of town. Some of the best golf in Lubbock can be found in the city's booming southwest region, including the popular LakeRidge Country Club course. Interested buyers considering moving to Lubbock are invited to explore the golf course homes and luxury lifestyle amenities found in the LakeRidge subdivision, as well as real estate throughout the adjacent neighborhoods.
About LakeRidge Country Club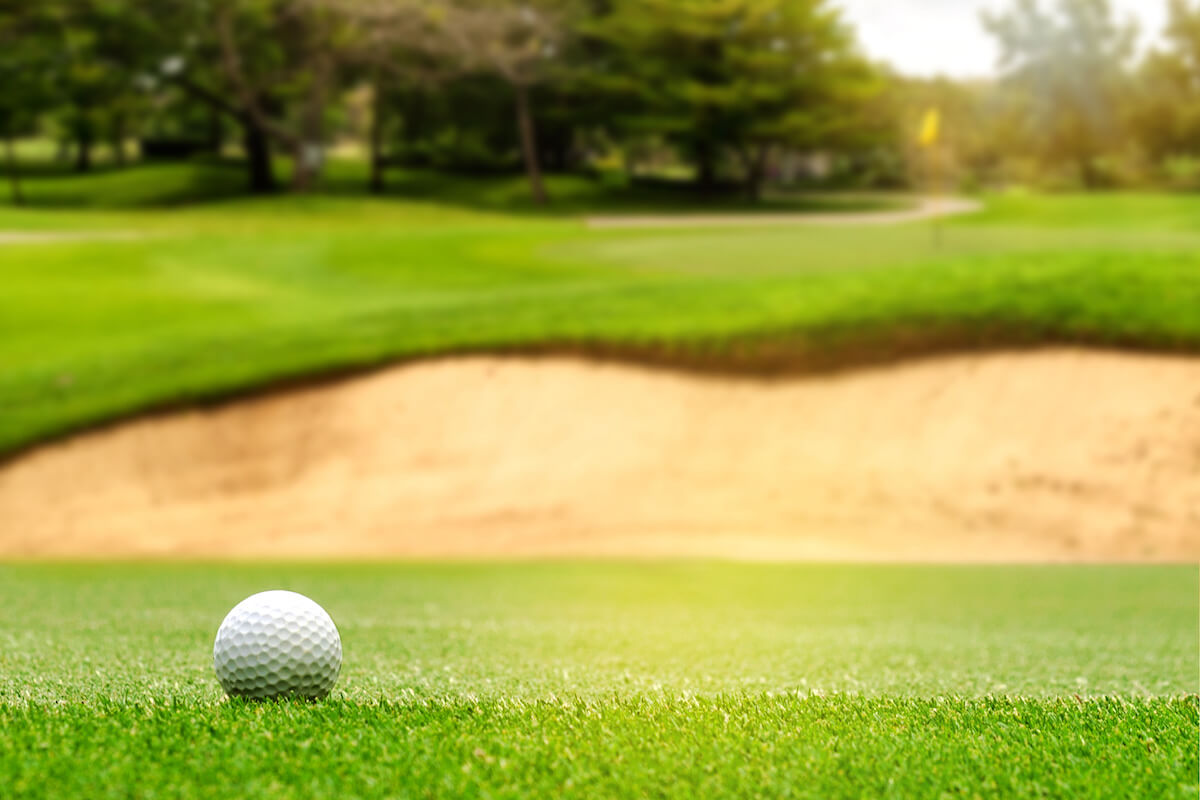 Established in the late 1970s, LakeRidge Country Club sits at the heart of Southwest Lubbock's LakeRidge neighborhood and is one of the best golf courses in Lubbock. Members enjoy 18 holes of championship golf, state-of-the-art practice facilities, and clubhouse amenities like swimming pools, tennis courts, and dining venues. Golf, tennis, and swimming lessons are available for children and adults, and the club maintains a full calendar of social events and holiday festivities. LakeRidge Country Club members also play in a variety of league tournaments and inter-club matches throughout the year, culminating in the annual club championship known as The Stampede.
With rolling hills, plenty of trees, heavily-bunkered Bermuda greens, and water in play on almost every hole, this par-72 course offers some of the most scenic and challenging golf in Lubbock. Stretching across the entire LakeRidge neighborhood, the course's fairways and water features also provide many homeowners here with unparalleled views and a genuine golf course community lifestyle.
LakeRidge Area
Lubbock's LakeRidge neighborhood is among the city's first master-planned golf course communities and home to the LakeRidge Country Club. Located south of 82nd Street, between Slide Road and Quaker Avenue, the subdivision comprises more than 1,200 homes across several residential sections, including LakeRidge Country Club Estates, Highridge, and Cobblestone.
Established in the late 1970s, most of the community's homes were built during the 80s and 90s. Architectural styles in the LakeRidge subdivision vary from traditional ranch-style properties to more modern contemporary designs, with a mix of single-family houses, townhomes, and multi-family units. Luxury homes for sale typically measure between 3,000 and 8,000 square feet, and most properties feature paved alleys with rear-entry garage access. Homes for sale in LakeRidge typically list from the $400s to the $800s, with townhomes starting in the $200s.
The country club and golf course are the centerpiece attractions in the LakeRidge subdivision, providing resident members with various resort-style amenities and championship golf just steps from their front doors. Homeowners here also benefit from a mix of restaurants, retail shops, and recreation venues surrounding the community. Hotspots include Abuelo's Mexican Restaurant, the Ruffled Cup Bakery, and the Blue Sky Texas burger joint in the southeast corner of LakeRidge.
Neighborhood Amenities
LakeRidge Country Club
18-Hole Golf Course
Junior Olympic Swimming Pool
Lighted Tennis Courts
Paved Alleys and Rear-Entry Access
Lubbock ISD Schools
LakeRidge South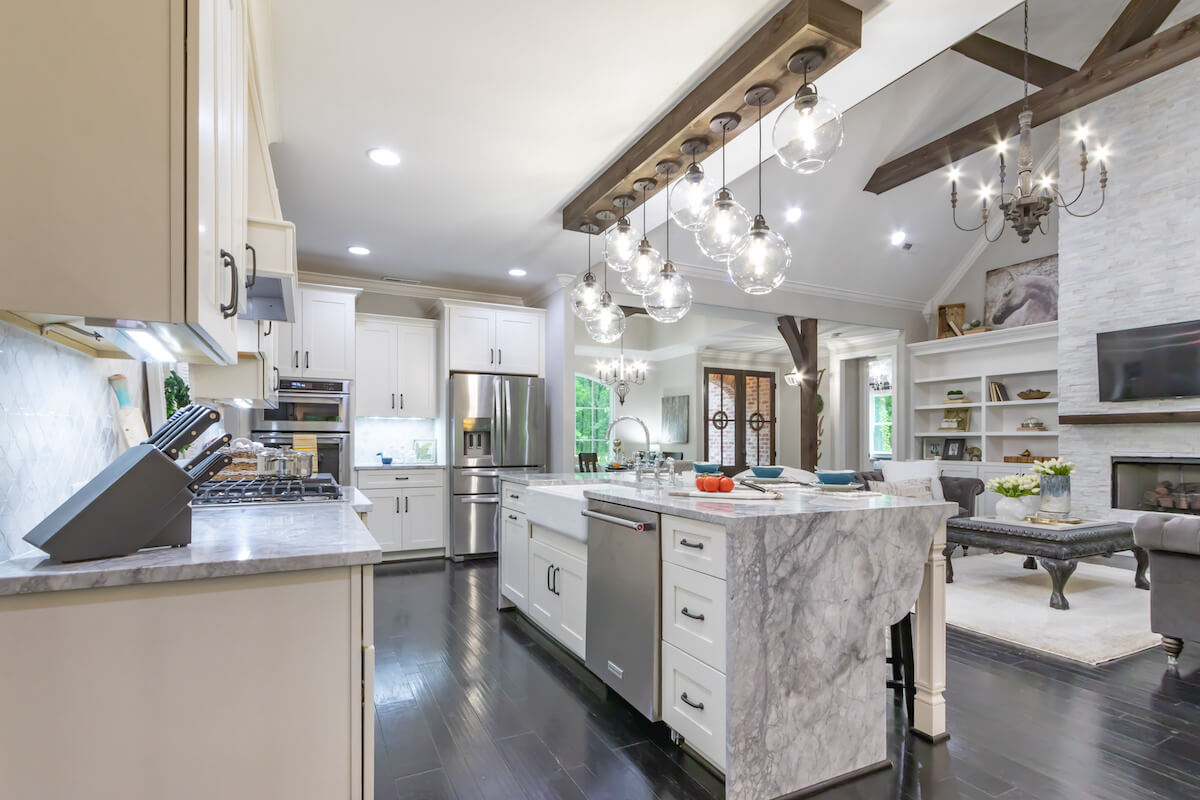 LakeRidge South is adjacent to the LakeRidge subdivision, behind the restaurants, shops, and professional services lining the southwest corner of the 98th Street and Quaker Avenue intersection. Sometimes referred to as LakeRidge Estates, this neighborhood comprises more than 300 homesites across 125 acres of mixed-use development.
The LakeRidge South subdivision is built out across several different phases. Begun in 2002, homes in the neighborhood are generally newer than those in the more established LakeRidge golf course community north of 98th. While many of the earlier phases in LakeRidge South are now complete, lots for new construction homes remain available in some later sections. Floorplans here run between 2,500 and 5,000-plus square feet, with prices typically ranging from the $400s to the $900s.
Residents of LakeRidge South have quick, easy access to the abundance of activities and attractions found throughout Southwest Lubbock. While LakeRidge Country Club lies just across 98th Street, the wider region features numerous public and private golf courses, driving ranges, indoor practice facilities, and plenty of golf-related retail shops. This part of Lubbock is also brimming with a variety of youth sports facilities and public parks.
Neighborhood Amenities
Convenient to Restaurants and Shops
Minutes from LakeRidge Golf Course
Lubbock-Cooper ISD Schools
Orchard Park & Ravenwood
Lubbock's Orchard Park and Ravenwood neighborhoods are located in the city section southeast of the LakeRidge Country Club and golf course community. This area sits between Quaker Avenue and Memphis Avenue, with 98th Street to the north and 114th Street to the south. Construction in this part of town started in 2008, with several hundred single-family homes and residential lots available today. Among the more upscale neighborhood sections here is The Reserve at Ravenwood, featuring a limited number of newer luxury homes, and The Grove, a prestigious gated community in the northeast corner of the Orchard Park neighborhood.
Home styles, sizes, and prices vary across this section of Southwest Lubbock. In general, buyers will find single-family houses and garden home models measuring from 2,000 to 4,000 square feet, with prices starting from the $300s. Larger luxury properties typical of the homes in The Groves and The Reserve at Ravenwood frequently feature spacious homesites big enough to accommodate fenced yards and private swimming pools. Prices in these upscale neighborhoods generally range from the $500s to more than a million.
Homeowners in these Lubbock neighborhoods enjoy plenty of community amenities like private ponds, tree-lined parks, and local playgrounds. A variety of grocery stores, restaurants, retail shops, and professional services are located along the streets surrounding the area, and residents have easy access to an abundance of things to see and do throughout this part of town. Favorite activities include breaking a sweat at The Falls Tennis and Athletic Club, followed by dinner and drinks at the neighboring Las Brisas Southwest Steakhouse.
Neighborhood Amenities
Private Community Lakes
Parks and Playscapes
Active HOAs
Low-Traffic Cul de Sacs
Falls Tennnis and Athletic Club Nearby
Convenient to Shops and Services
Lubbock-Cooper ISD Schools
Kings Gate & Raintree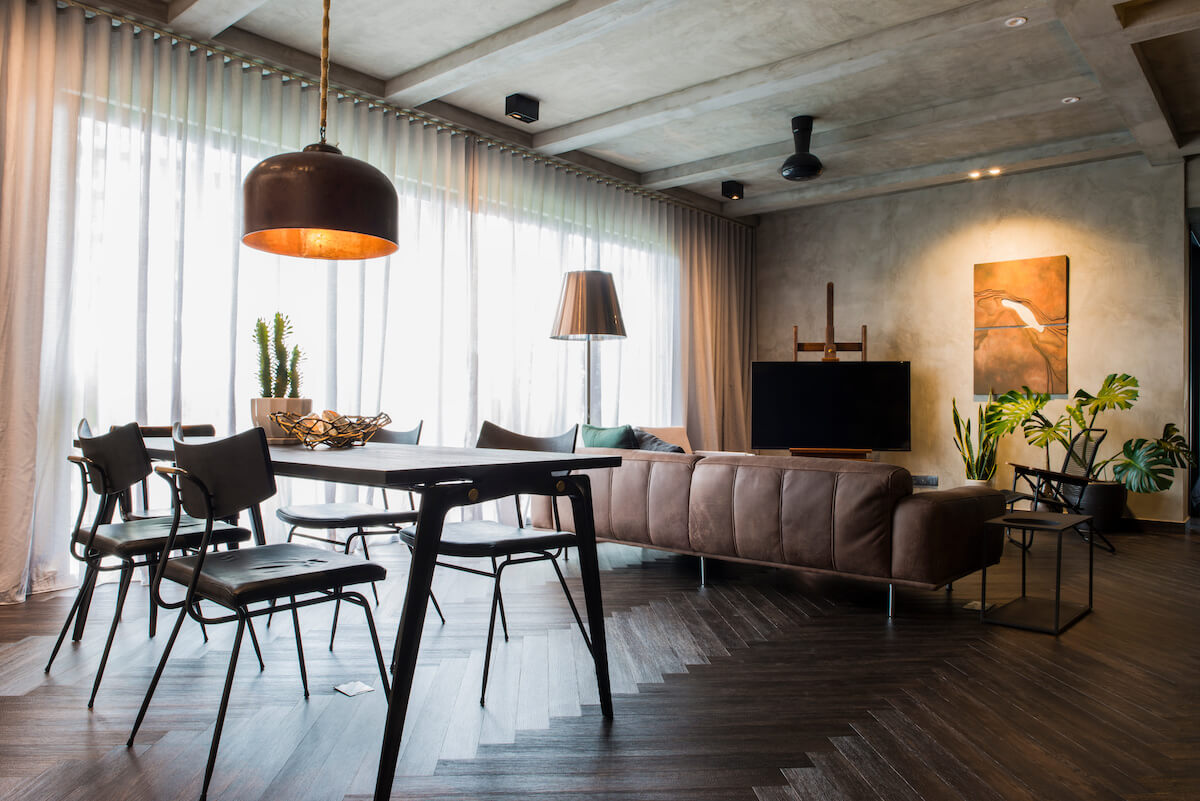 On the east side of Quaker Avenue, adjacent to the LakeRidge golf course community, are the Kings Gate and Raintree subdivisions. Homes in the Kings Gate neighborhood sit west of Memphis Avenue, while Raintree homes are located between Memphis and Indiana Avenue. Both residential areas are served by schools in the Lubbock Independent School District, including the onsite campus of Honey Elementary.
Like the properties surrounding LakeRidge Country Club, home construction in this section of the city was completed primarily during the 80s and 90s. Many of the houses in these neighborhoods feature paved back alleys with rear-entry garages, and some lots are large enough for fenced yards and private pools. Floorplans in Raintree and Kings Gate vary from around 1,600 to 4,300 square feet, with prices typically from the $200s to the $600s.
The Raintree and Kings Gate neighborhoods are separated by Charles A. Guy Park, positioned perfectly between the two residential sections. The park features a seasonal pond, a covered picnic pavilion, several sports courts and playgrounds, and almost a mile of jogging trails. Across from the park are a variety of gyms and health clubs, including CrossFit Wild West and the Premier Sportsplex fitness center.
Neighborhood Amenities
Charles A. Guy Park
Private Community Lake
Jogging Trails
Picnic and Playground Areas
Premier Sportsplex Fitness Center
Onsite Honey Elementary School
Lubbock Independent School District
Woodland Park & Quaker Heights
North of LakeRidge Country Club and golf course are Lubbock's Woodland Park and Quaker Heights neighborhoods. Quaker Heights homes are located between Quaker and Utica Avenue, from 82nd Street up to Loop 289. Woodland Park homes are found on both sides of Jan Jennings Park, between Utica and Slide Road. Like much of the real estate in this section of the city, these residential areas were developed during the 70s and 80s.
Addresses in Quaker Heights and Woodland Park are zoned to the Lubbock ISD, including the neighboring campuses of Whiteside Elementary and Irons Middle School. Single-family homes here average around 2,000 square feet, with prices generally running from the $200s to the high $400s.
Locals here enjoy the expansive green space of Jan Jennings Park, running all the way from 82nd up to the catch-and-release fishing pond near 73rd Street. The park includes plenty of walking trails, playgrounds, picnic areas, and several sports courts. Beyond the borders of the Woodland Park and Quaker Heights communities, residents find quick, convenient access to Loop 289, making it relatively easy to get around the city. It's typically 10 minutes or less to Texas Tech University, Lubbock's Medical District, and most downtown destinations.
Neighborhood Amenities
Jan Jennings Park
Walking Trails
Pocket Parks and Playgrounds
Swimming Pool
Tennis and Volleyball Courts
Lubbock ISD Schools
Remington Park & Spanish Oaks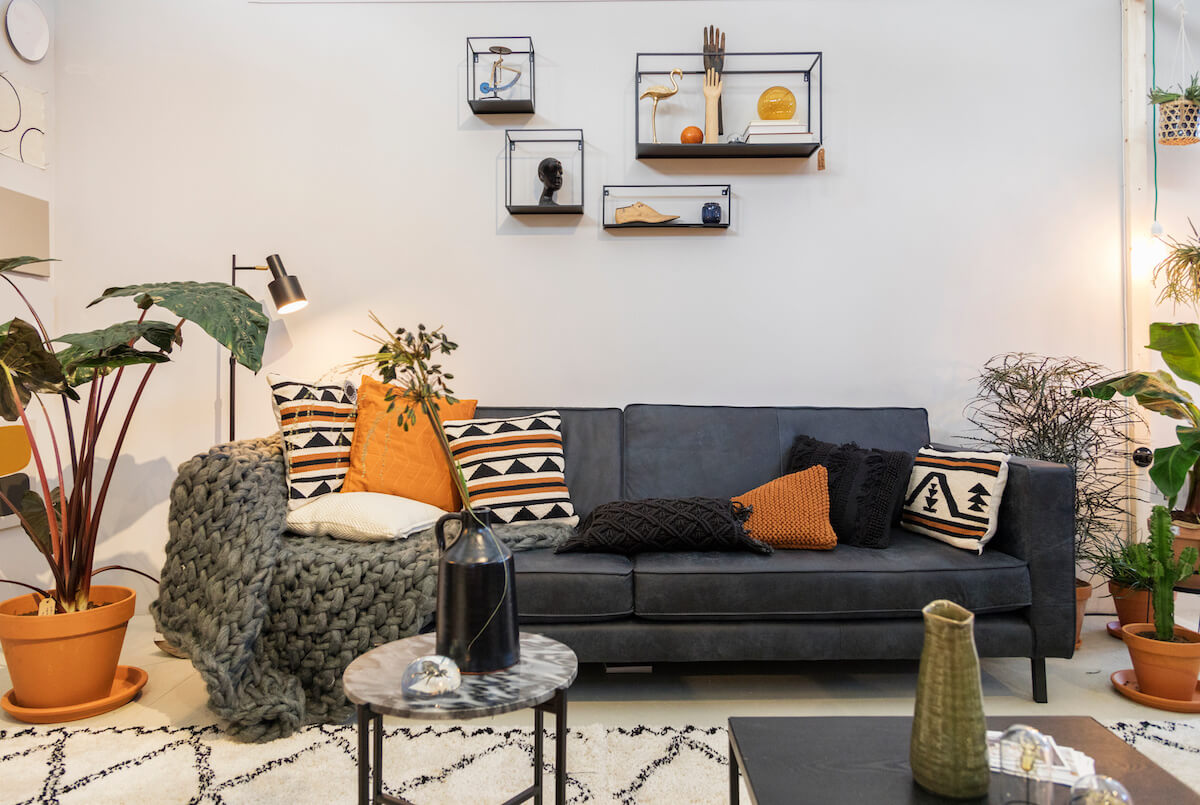 Other Lubbock neighborhoods near LakeRidge Country Club include the Spanish Oaks and Remington Park subdivisions. Homes in Spanish Oaks are located behind the commercial development along 69th Street and Loop 289, between Utica Avenue and Slide Road. Remington Park properties are found north of Lubbock ISD's Whiteside Elementary and Irons Middle School campuses, between Slide Road and Chicago Avenue.
The majority of homes in the Remington Park and Spanish Oaks neighborhoods were built between the 1970s and the 1990s. Most properties here feature fenced backyards, mature trees, and rear alleys for utilities and municipal services. Homes in this section of Lubbock are generally priced in the $200s and $300s.
Community amenities for folks in these neighborhoods include the Remington Park nature area, with walking trails, green space, and a dog-friendly area surrounding a seasonal lake. Nearby Jan Jennings and Jack Stevens parks provide locals with sports courts, playgrounds, picnic areas, and plenty of open space. Residents of these neighborhoods also enjoy convenient access to the retail shopping, restaurants, and recreational opportunities found along both sides of Loop 289.
Neighborhood Amenities
Remington Park Lake and Nature Area
Walking Trails and Green Space
Dedicated Dog Park
Convenient Freeway Access
Lubbock ISD Schools
Preston Hills & The Meadows
Preston Hills and The Meadows are residential developments located in Lubbock's Preston Smith section, just west of Slide Road across from the LakeRidge golf course and country club. The Preston Hills neighborhood sits adjacent to Lubbock ISD's Smith Elementary School campus in the northwest corner of the area. Homes in The Meadows community are found throughout the eastern half of Preston Smith, as well as the streets west of Philip Hoel Park.
Another of the region's more established residential areas, houses here were built during the 80s and 90s. The typical property is a single-story ranch-style featuring a brick exterior and a layout measuring between 1,600 and 2,600 square feet. Homes in Preston Hills and The Meadows are usually priced in the $200s and $300s.
At the heart of Lubbock's Preston Smith section is Philip Hoel Park. This pet-friendly green space features community tennis courts, a padded playground, several picnic pavilions, plenty of paved walking trails, and a seasonal duck pond. Residents here also have quick access to Loop 289 and the Marsha Sharp Freeway, making for relatively easy travel throughout the Lubbock area.
Neighborhood Amenities
Philip Hoel Park
Tennis Courts
Playground
Walking Trails
Private Fishing Pond
Lubbock ISD Smith Elementary School
Discover Golf Course Living in Lubbock
Lubbock is home to various public and private golf courses, as well as several country clubs and golf communities. Among the city's best neighborhoods are the many residential developments surrounding LakeRidge Country Club and the golf course homes lining the fairways of the LakeRidge subdivision. Just minutes away from 18 holes of championship golf and resort-style amenities, locals living in this part of town find it a quick trip from their front door to the first tee at LakeRidge.
Homebuyers interested in Lubbock real estate near LakeRidge Country Club can find what they're looking for among the dozen or so adjacent neighborhoods. The area features a variety of home styles, sizes, and price ranges, with plenty of move-in-ready properties and new construction models to choose from. So pack your clubs and head this way! There's a community near the LakeRidge golf course with homes and amenities perfect for every budget and lifestyle.
Ready to discover your next home in Lubbock? Call The RealFX Group at (512) 956-7390 to get in contact with an experienced local real estate agent today and let us help you find your dream home in Lubbock, TX.