8 Best Neighborhoods in Pearland TX: Where to Live in Pearland
Posted by Texas Real Estate Source on Tuesday, January 17, 2023 at 12:25:34 PM
By Texas Real Estate Source / January 17, 2023
Comment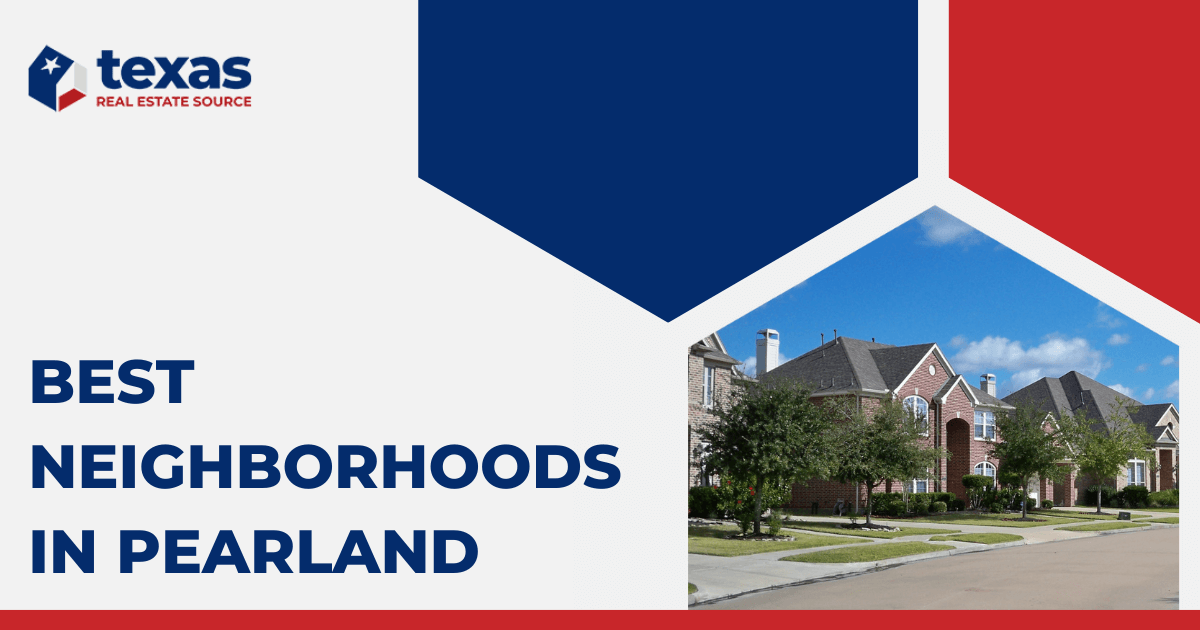 Pearland, Texas, is among the fastest-growing communities in the southern part of the Houston metropolitan area. Significant residential and commercial development along the State Highway 288 corridor during the past couple of decades has seen Pearland quickly become one of the biggest Houston suburbs, with a population surpassing 126,000. With their proximity to employment opportunities throughout Greater Houston and convenient access to various restaurants, retail shopping, and recreational opportunities, Pearland neighborhoods rank among the best places in the state to call home.
But which Pearland subdivisions should be at the top of your home-searching list? If you're planning to move to Pearland, these are our picks for the best neighborhoods in Pearland, TX.
Shadow Creek Ranch
Shadow Creek Ranch is one of the largest master-planned communities near Houston, with several thousand homes on 3,500 acres just west of Pearland. The South Freeway (SH 288) forms Shadow Creek's eastern boundary, with Broadway Street on the southern edge and Clear Creek to the north. The development features a variety of distinct neighborhood sections, including waterfront homes, an active adult village, and gated community homes.
While the majority of homes for sale in Shadow Creek Ranch are traditional ranch-style homes, some of the larger luxury estates show significant Mediterranean and Spanish influence. Typical upscale homes here feature spacious floorplans exceeding 3,000 square feet. They are built on lots large enough for private backyard swimming pools, and many of the homes back up to the numerous neighborhood lakes throughout the community. Recent sales in Shadow Creek Ranch generally range from the $200s to the $800s.
Shadow Creek Ranch spans both Brazoria County and Fort Bend County. Residents of neighborhood sections in Brazoria County attend Shadow Creek Ranch schools in the Alvin Independent School District, while Fort Bend County addresses are zoned for Fort Bend ISD schools. Multiple campuses within each district serve the students of Shadow Creek, with several school facilities located inside the community itself. Elsewhere, dozens of Montessori schools, daycare centers, and early learning programs are found close to the subdivision.
The community features convenient commercial development, particularly along SH 288 and Shadow Creek Parkway. Residents will find grocery shopping at H-E-B and Sam's Club, plenty of fast food options, and a variety of eats at nearby favorites like Yummy Pho, Stomp's Burger Joint, and Longhorn Steakhouse. The area also has numerous healthcare services, including Texas Children's Pediatrics, HCA Houston Healthcare, and the Memorial Hermann Medical complex.
Shadow Creek Ranch Amenities
Multiple Recreation Centers
Swimming Pools, Splash Pads, and Water Park
Sports Courts and Sand Volleyball
Picnic and BBQ Pavilions
Parks and Playgrounds
Community Lakes
Hiking and Biking Trails
Silverlake
Silverlake is one of the first master-planned communities to be built along Pearland's SH 288 corridor, with construction beginning in the mid-1990s. Today, this mixed-use subdivision features several thousand homes surrounded by commercial and retail development on more than a thousand acres. Silverlake is generally defined by the South Freeway to the west, Broadway Street to the north, and Bailey Avenue to the south.
Homes in Silverlake typically rest on large lots with plenty of mature trees, and many of the homesites here are big enough for backyard pools and playgrounds. With several different neighborhood sections, homebuyers in Silverlake can choose from golf course homes, lake-view real estate, or properties near the community's schools and commercial development. Prices here are generally from the $300s to the $600s.
Silverlake falls entirely within the Pearland Independent School District, with multiple elementary and middle schools serving sections of the community. Some Silverlake students are zoned to Berry Miller Junior High, and others to the Pearland Junior High South campus. All kids in the neighborhood attend Glenda Dawson High School. Nearby colleges include Alvin Community College and San Jacinto College South.
At the heart of the community is the Southwyck Golf Club, with 18 holes of championship-caliber golf laid out among Silverlake's luxury homes and private ponds. In addition, the nearby Golfcrest Country Club and Pearland Golf Club serve to make Silverlake one of the best golf course communities in the Greater Houston metro.
Silverlake Amenities
Southwyck Golf Club
Community Lake
Amenity Center and Clubhouse
Junior Olympic Swimming Pool
Splash Zone
Sand Volleyball, Sports Fields, and Tennis Courts
Parks and Playground
Walking Trails
Riverstone Ranch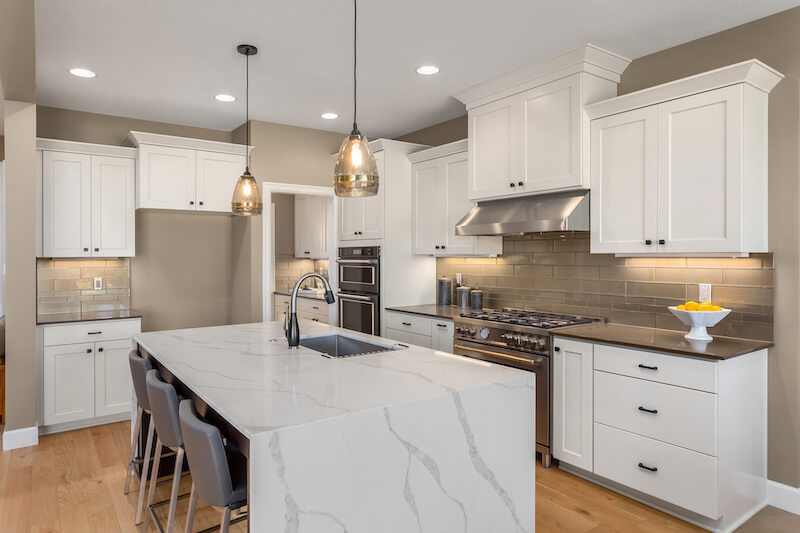 One of Pearland's newest residential neighborhoods is Riverstone Ranch, positioned along Pearland Parkway and Hughes Road. The nearby Golfcrest Country Club and its 18-hole golf course form the community's southeast border. Riverstone Ranch's master plan calls for more than a thousand new construction homes to be built among the numerous on-site schools and commercial development.
Real estate in Riverstone Ranch represents a range of floorplans, with homes from around 1,800 to more than 3,000 square feet. The community features several private lakes, so plenty of waterfront homes and lake-view lots are available. Prices here generally range from the $300s to the $500s, with a mix of new construction plans and quick move-in homes available.
Riverstone Ranch residents are zoned to Pasadena ISD schools. Among the campuses serving the community are several on-site schools, including South Belt Elementary, Melillo Middle School, and Thompson Intermediate. Older students attend nearby Dobie High School. Among the many private schools and daycare facilities scattered throughout the area are Lutheran South Academy, Goudeau Preparatory, and Clear Horizons Early College High School. Higher education in the area includes the San Jacinto College South campus near the northeast corner of the community.
The community's central location makes it easy for Riverstone Ranch homeowners to access major roadways and thoroughfares. Downtown Houston and the Texas Medical Center are less than 20 miles away, and Galveston Island is just a 45-minute drive down the Gulf Freeway.
Riverstone Ranch Amenities
Recreation Center
Swimming Pool
Community Ponds
Greenbelt
Walking Trails
Southern Trails
Folks heading out Pearland's Broadway Street to the west side of SH 288 will find the entrance to Southern Trails on their left, just a half-mile past Kirby Drive. The community features about a thousand homes on over 500 acres, and several private lakes provide residents ample opportunity for outdoor recreation and waterfront living.
Most of the properties in Southern Trails are relatively recent construction and feature traditional architecture. Homes here vary from 1,500 to 5,000 square feet, with the average floorplan running more than 3,000 square feet. Homes for sale in Southern Trails typically range from the $300s to the $800s.
Students in the Southern Trails neighborhood attend Alvin Independent School District schools. Nearby campuses serving the community include Duke Elementary and Ryan Junior High, as well as the on-site campus and sports facilities of Alvin ISD's Shadow Creek High School. Dozens of private schools and early learning facilities are also located throughout the area. Pearland Kids Club West and Kids' R' Kids Learning Academy of Shadow Creek Ranch are closest to the Southern Trails community.
Southern Trails' location is convenient to many things to do in Pearland. The nearby Pearland Town Center provides restaurants, retail stores, and a variety of essential services, while both sides of the South Freeway in either direction are lined with plenty of dining and shopping options.
Southern Trails Amenities
Lake Willow
Recreation Center
Swimming Pools and Splash Pad
Fitness Center
Multiple Community Parks
Mossy Oak Playground
Hiking and Biking Trails
Silvercreek
On the east side of Highway 288 is the neighborhood of Silvercreek, stretching from Magnolia Parkway (CR 59) south to Mustang Bayou and County Road 101. Established in the early 2000s, Silvercreek features more than 700 single-family homes in various styles and price ranges.
Floorplans run from around 1,500 to more than 4,500 square feet on homesites approaching a quarter of an acre in size. Many of the homes in Silvercreek boast private pools, spacious play areas, and plenty of mature trees. Recent sales in the subdivision range from the $300s to the $700s.
Silvercreek addresses fall within the Pearland Independent School District. Campuses near the community include Silvercrest Elementary, Rogers Middle School, Berry Miller Junior High, and Glenda Dawson High School. Among the many preschools and daycare programs in the area are The LUX School, Avant Garde Montessori, and The Nest Schools, all just minutes away.
Elsewhere around the Silvercreek community, locals will find an abundance of shops and restaurants at the nearby Pearland Town Center. With easy access to SH 288, Silvercreek residents enjoy easy access to attractions in Downtown Houston, the Texas Medical Center, and Hobby Airport. Folks traveling south down 288 will also find several of Texas's Gulf Coast beaches less than an hour's drive away.
Silvercreek Amenities
Community Center
Swimming Pool
Silvercreek Tennis Courts
Clarence E. Sasser Park
Playground
Private Lakes
Jogging Trails
Southlake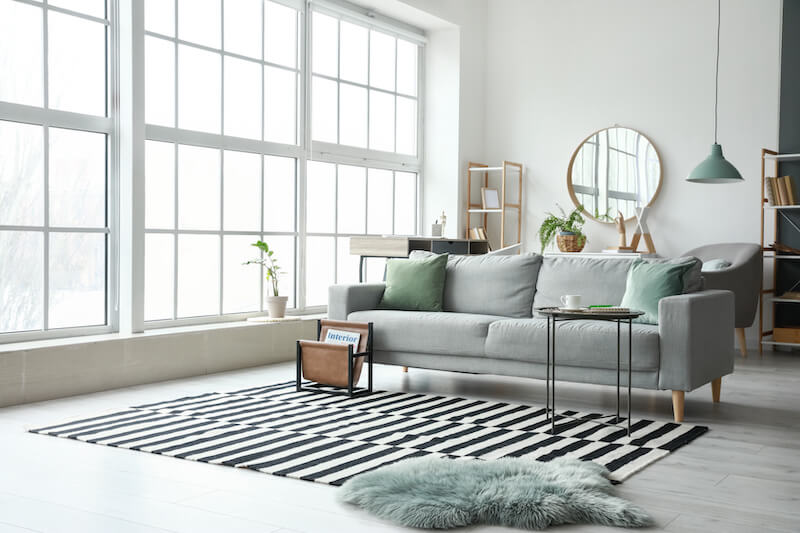 Among the newest master-planned Pearland subdivisions is Southlake, located just off Broadway Street, a little over two miles west of SH 288. Southlake is home to almost 700 single-family properties on 315 acres surrounding a string of private lakes at the center of the community. Most new construction homes here were built between 2013 and 2020.
Typical Southlake properties feature floorplans averaging about 3,200 square feet and sit on spacious lakeside or lake-view lots. Most houses in the community represent traditional architectural styles, with recent sales from the $300s to the $600s.
Southlake spans both Alvin Independent School District and Fort Bend ISD. Students living in sections zoned for Fort Bend schools attend the nearby campuses of Rosa Parks Elementary, Lake Olympia Middle School, and L.V. Hightower High School. Alvin ISD campuses serving the neighborhood include Glenn York Elementary, Nolan Ryan Junior High, and Manvel High School. Among the area's daycare and early-learning facilities are Didi's Sunshine Daycare, Kids' R' Kids Learning Academy, and Pearland Kids Club West.
Highlights of living in Southlake include the area's abundance of amenities, activities, and attractions. Golfers, in particular, will appreciate the neighborhood's proximity to some of the best courses in Houston, with Pearland Golf Club, Southwyck Golf Club, and Golfcrest Country Club just minutes away.
Southlake Amenities
Five Community Lakes
Sandpiper Playground
Seagull Playground
Recreations Center
Swimming Pool Complex
Walking Trails
Sports Fields
Nearby Golf Courses
Stonebridge
Pearland's Stonebridge neighborhood is located on the east side of Main Street (SH 35), with entrances off of Old Alvin Road a block north of East Orange Street and on Stable Stone Lane between the shops and commercial development facing Pearland Parkway.
Stonebridge is a relatively small subdivision, with just over 200 single-family homes situated around a central community lake. Construction in the neighborhood began in 2006 and was completed in 2013. Floorplans vary from 2,800 to more than 4,300 square feet, with prices usually ranging from the $300s to the $500s.
Residents of Stonebridge are zoned for schools in Pearland ISD. Area campuses include Cockrell Elementary, Sablatura Middle, Pearland Junior High, and Pearland High School. Among the several private and parochial schools serving kids in the community are Eagle Heights Christian Academy, Saint Helen Catholic School, and Tottenberry's Private School and Day Care.
Residents of the community enjoy quick, convenient access to State Highway 35, the Gulf Freeway, and the Sam Houston Tollway. Attractions and activities throughout Greater Houston are generally less than 30 minutes away, and the beaches of Galveston Island are just 40 miles from the Stonebridge subdivision.
Stonebridge Amenities
Community Lake
Swimming Pool
Hiking and Biking Trails
Parks and Green Space
Southwyck
The Southwyck community was first established in the mid-1980s, making it one of the first large-scale residential developments in this part of the Greater Houston metropolitan area. Sitting on the east side of SH 288 along Magnolia Parkway, Southwyck comprises several neighborhood villages surrounding the community's many private lakes and golf course fairways.
The development features more than 1,600 single-family homes, most built in the 80s and 90s. Floorplans in the community range from about 1,300 to 3,200 square feet, with the typical home coming in at around 2,300 square feet. Lots also vary in size, with some homesites measuring nearly half an acre. Recent Southwyck home sales typically range from the $200s to the $800s.
Public schools in Southwyck are served by the Pearland Independent School District, with campuses conveniently located close to the community. Among the schools zoned for Southwyck are Silverlake Elementary, Silvercrest Elementary, Rogers Middle School, Berry Miller Junior High, and Glenda Dawson High School. Several early learning facilities and daycare centers are also found in the area, including the Montessori School of Downtown Silverlake, the Silverline Montessori School, and the nearby Primrose School of Pearland.
Among the local highlights are some of Pearland's best golf courses. The Southwyck Golf Club is located next door in the Silverlake community, with dozens more public and private golf facilities throughout the region.
Southwyck Amenities
Community Lakes
Swimming Pools
Tennis Courts
Southwyck Lake Park
Pocket Parks and Playgrounds
Nearby Golf Courses
Jogging Trail and Exercise Stations
Access to Silverlake Neighborhood Amenities
Ready to Explore the Best Neighborhoods in Pearland?
In the best Pearland neighborhoods, prospective home buyers will find a mix of golf course communities, waterfront homes, and subdivisions close to an abundance of area activities and attractions. With a variety of home styles, floorplans, and prices to explore, there's a Pearland neighborhood suitable for every budget, lifestyle, and interest.