8 Best Neighborhoods in Richmond TX: Where to Live in Richmond
Posted by Texas Real Estate Source on Wednesday, January 4, 2023 at 4:59:22 PM
By Texas Real Estate Source / January 4, 2023
Comment
About 30 miles southwest of downtown Houston, in the heart of Fort Bend County, is the small Texas town of Richmond. Home to a population of around 15,000, Richmond and its surrounding area offer homeowners the chance to enjoy a slower-paced, small-town way of life that's still convenient to big city activities and attractions. Read on to explore some of the best neighborhoods in Richmond, TX, and find the right community for your new home in Richmond.
Lakes of Bella Terra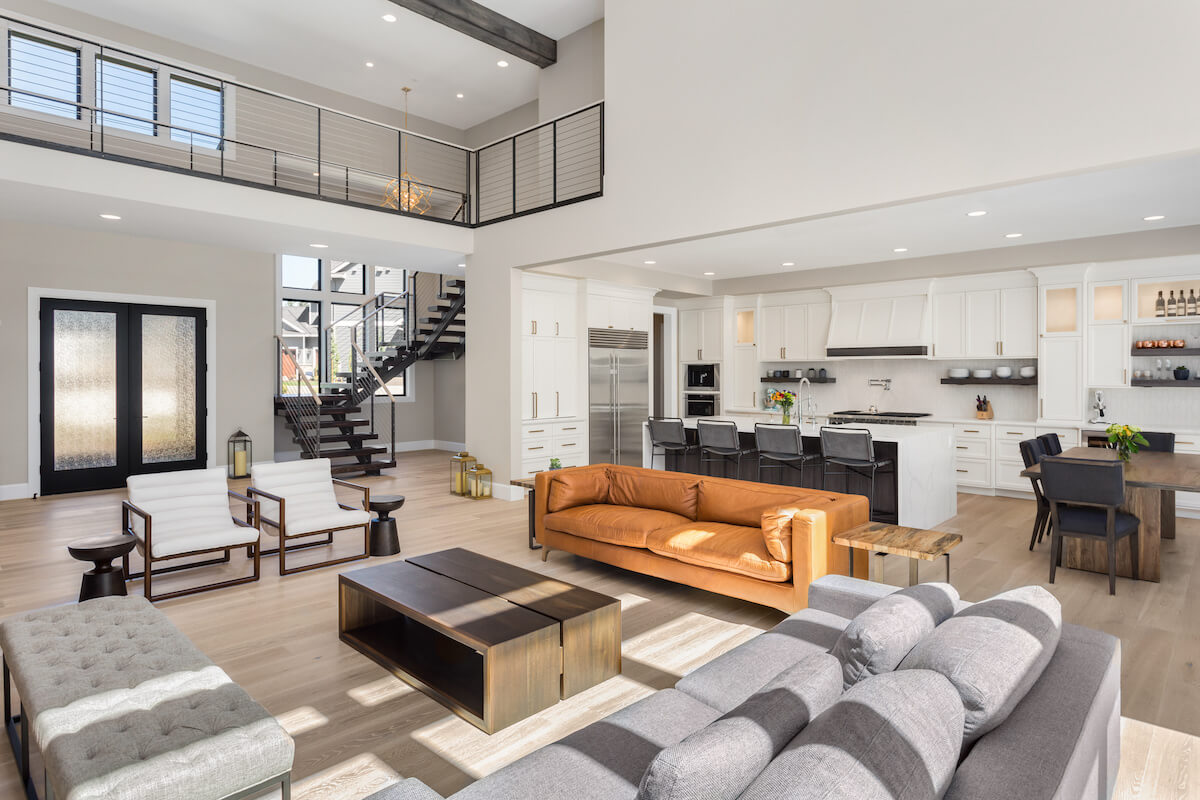 North of Richmond proper, near the intersection of Grand Parkway and the Westpark Tollway, is Lakes of Bella Terra, one of the newest master-planned communities near Houston. Considered among the best neighborhoods in Richmond, Texas, the Lakes of Bella Terra features more than 1,600 single-family properties, townhomes, and condominiums around its many community lakes and greenspaces.
Lakes of Bella Terra comprises three distinct neighborhood sections, each with its own home styles and price ranges. Architecture is typically a mix of Traditional, Tuscan, and Mediterranean designs, with the average floorplan sized over 2,800 square feet. The luxurious homes for sale in Lakes of Bella Terra typically range from the $300s to more than $1.5 million, and sites for new construction homes are still available.
Schools in Lakes of Bella Terra are part of Lamar Consolidated Independent School District. Kids PK–5 attend the on-site Hubenak Elementary School on the west side of the subdivision, facing Rancho Bella Parkway. All other students attend Wertheimer Middle School, Briscoe Junior High, or Foster High School campuses at the Lamar CISD educational complex just six miles south on FM 723.
Various private schools and daycare facilities are convenient to the community, including Westlake Preparatory Academy private Christian school, BellaVision Montessori, and the nearby Kids' R' Kids Learning Academy of Bella Terra.
Lakes of Bella Terra Amenities
Recreation Centers
Multiple Swimming Pools
Splash Pad and Waterslides
Fitness Center
Tennis Courts
Sand Volleyball Court
Sports Fields
Stocked Fishing Ponds
Parks, Playgrounds, and Trails
Dog Park
Aliana
Regarded as one of the best Richmond, Texas neighborhoods, the master-planned community of Aliana sits on 2,300 acres of prime northeast Fort Bend County real estate. Comprising more than a dozen neighborhood sections, the Aliana mixed-use community features several thousand single-family homes and commercial, retail, and office space development.
Aliana homes for sale generally range in size from 2,500 to more than 4,000 square feet and sit on lots of up to a quarter of an acre or larger. Most properties in Aliana are newer construction, typically built around 2015. Homes here can sell from the $300s to $1.5 million or more, ranking some sections of Aliana among the most expensive neighborhoods in Richmond.
The neighborhood of Aliana lies entirely within Fort Bend ISD. Students in grades PK–5 in the northern and eastern sections of the community are zoned to Carolyn and Vernon Madden Elementary. The remaining residents attend Malala Yousafzai Elementary and Macario Garcia Middle School. Students in grades 9–12 living in the southern part of Aliana are zoned to Stephen F. Austin High School. All others attend nearby William B. Travis High School.
Aliana Amenities
The Club at Aliana - Amenity Center and Clubhouse
The Westmoor Club and Den Party Room
Tennis Courts
Fitness Centers
Multiple Swimming Pools
Parks, Playgrounds, and Trails
Veranda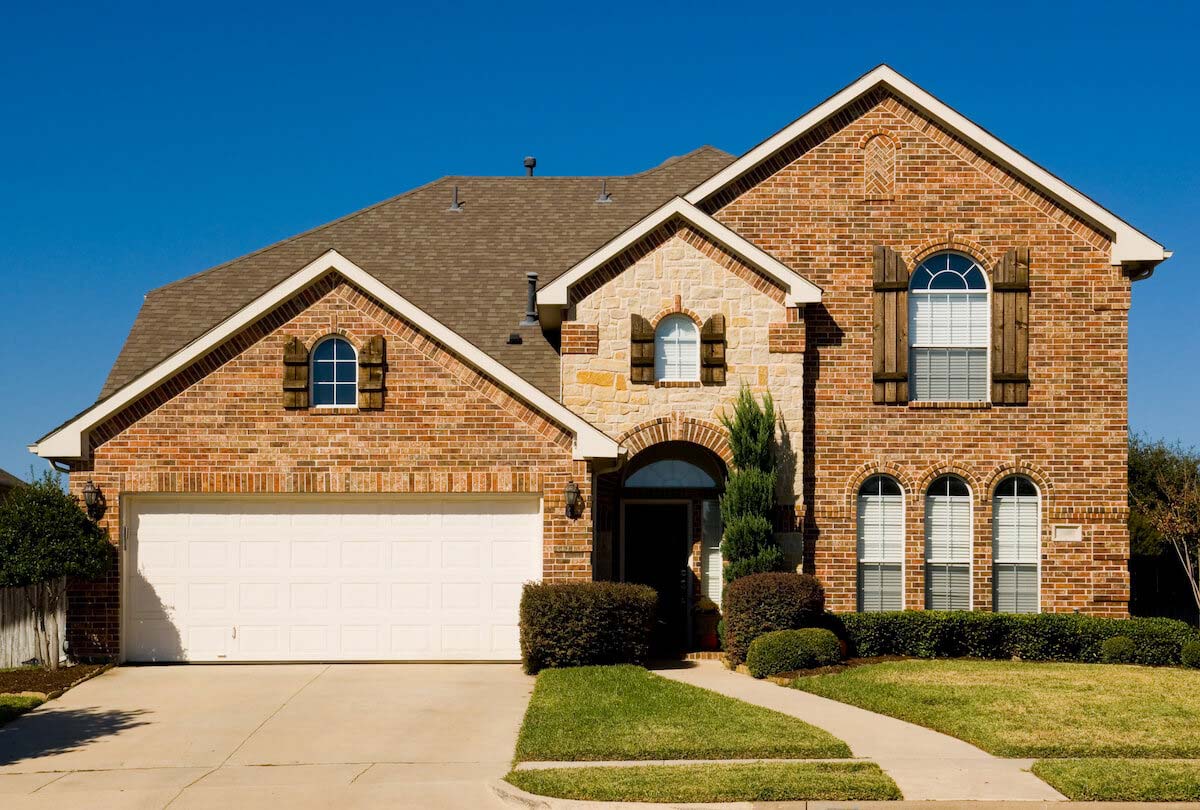 Tucked between the Southwest Freeway and the Brazos River east of Richmond is the new master-planned community of Veranda. The neighborhood sits on over 700 acres and boasts more than 1,800 new-construction homes and build-ready homesites.
Several award-winning area builders offer a variety of floorplans and price ranges for potential Veranda homebuyers to consider. Homes for sale in Veranda average around 2,700 square feet, with typical prices ranging from the $300s to the $800s. Construction in the subdivision includes single-family homes and townhomes. Several quick move-in models are usually available.
The Veranda community is zoned to LCISD public schools. Lamar CISD's Maxine Phelan Elementary School campus is on-site, serving students in grades PK–5. Other schools Veranda residents attend include Hutchison Elementary School, Wessendorff Middle School, Lamar Junior High School, and Lamar Consolidated High School.
A few miles up the road are several advanced learning campuses. The University of Houston College of Nursing, the UH College of Technology, and the University of Houston at Sugar Land are just across the Brazos River, about six miles from Veranda. The Wharton County Junior College campus is also located in the UH complex.
Veranda Amenities
The Cottage House Recreation Center
Community Swimming Pool
Waterpark-Style Slides
Kid-Friendly Splash Zone
Fitness Center
Hike and Bike Trails
Tennis Courts
Yoga Lawn
Playgrounds
Canine Cove Dog Park
Full-Time "Director of Fun"
Long Meadow Farms
Situated along Grand Parkway, on the west side of Mason Road, is the community of Long Meadow Farms. The development broke ground in 2004 and sits on about 1,400 acres just north of Oyster Creek. The majority of this beautifully-landscaped neighborhood is now complete, though a few new construction homes are still being built.
Properties in Long Meadow Farm represent a variety of home styles, sizes, and price ranges. Homebuyers can choose single-family floorplans from 2,000 to 5,000 square feet in a mix of Traditional and Modern architectural designs. Homesites in Long Meadow Farms run as large as a quarter acre, leaving plenty of room for residents to enjoy private backyard pools. Homes for sale in Long Meadow Farms are generally priced from the $200s to the $800s.
The Long Meadow Farms area spans Fort Bend ISD and Lamar CISD. Students in portions of the community zoned to Lamar CISD attend the on-site Adolphus Elementary campus, Wertheimer Middle School, Briscoe Junior High, and Foster High School. The remaining area residents attend Fort Bend ISD schools, including Pecan Grove Elementary, James Bowie Middle School, and William B. Travis High.
Elsewhere throughout the area, folks enjoy convenient access to various attractions and activities. Dozens of local restaurants, retail, and recreation opportunities are within minutes of the homes in Long Meadow Farm. Downtown Houston is only 30 miles away when the big city calls.
Long Meadow Farms Amenities
Multiple Swimming Pools
Waterpark-Style Splash Pad
"Dive-In" Movie Nights
Tennis Courts
Fitness Center
Community Lake
Parks and Playgrounds
Hiking and Biking Trails
Harvest Green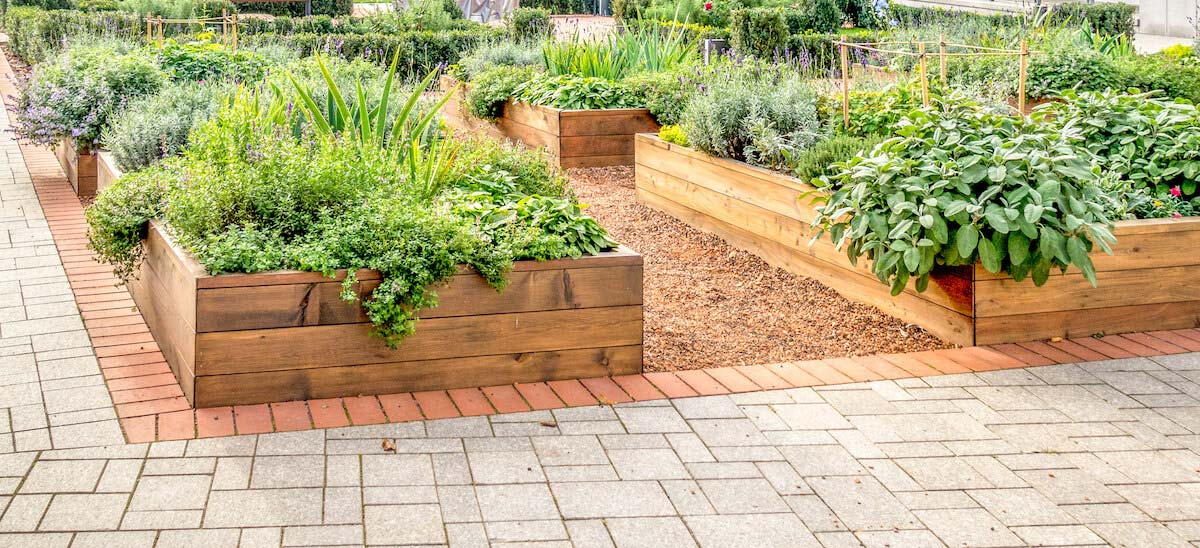 One of the most unique residential experiences in the Houston area is the eco-friendly Harvest Green community, located in the northeast corner of the Richmond-Rosenberg region. With a community farm and several neighborhood gardens at the core of the Harvest Green lifestyle, homeowners here walk the walk regarding green living and sustainability.
Often referred to as the area's only "agrihood," Harvest Green residents enjoy fresh produce from the on-site Village Farm, the community Farmer's Market, and the Veggie Share subscription service. The neighborhood also features edible landscaping and designated gardens where folks can pick herbs, berries, and other goodies outside their front doors.
Harvest Green homes for sale are typically single-family models ranging between 1,800 and 4,500 square feet, with spacious homesites big enough for backyard swimming pools. The neighborhood is among the newest developments in the area, with initial construction beginning around 2015. Prices typically range from the $300s to the $700s.
Students in the Harvest Green neighborhood attend schools in the Fort Bend Independent School District. Local campuses include Oakland and Pecan Grove Elementary schools, James Bowie Middle School, and William B. Travis High. All schools are located just minutes from homes in the Harvest Green community.
Harvest Green Amenities
Harvest Green Farm House Amenity Center
Swimming Pools and Splash Pad
Fitness Center and Gym
Parks and Playgrounds
Tennis Courts
Sand Volleyball
Stocked Fishing Lake
Farm Club Community Garden
Harvest Green Farmer's Market
Harvest Green Dog Park
Full-Time Lifestyle Director
Old Orchard
Among the best and most popular Richmond neighborhoods is Old Orchard, tucked into the northeast corner of Fort Bend County in the region between Highway 6 and Grand Parkway. Old Orchard features more than 600 single-family homes nestled among several neighborhood lakes.
Homes for sale in Old Orchard generally represent a mix of Traditional, Colonial, Tuscan, and Victorian architectural styles, with an average floorplan of around 3,300 square feet. Homebuyers can typically expect listing prices in the $200s to the $600s.
Students living in the Old Orchard community attend schools in the Fort Bend ISD. Campuses serving the area include Oyster Creek Elementary, Macario Garcia Middle School, and Stephen F. Austin High, with several private schools, early learning facilities, and daycare centers nearby.
Residents of Old Orchard enjoy resort-level community amenities. An even bigger attraction for some homebuyers, though, is the neighborhood's proximity to the championship-caliber links at the nearby Shadow Hawk Golf Club and Black Hawk Country Club. Other local highlights include an abundance of parks and nature trails, world-class restaurants and retail shops, and the nearby Sugar Land Regional Airport.
Old Orchard Amenities
Community Clubhouse
Swimming Pool
Covered Pavilions
Cobblestone Walkways
Parks and Playgrounds
Community Lakes
Walking Paths
Open Green Space
McCrary Meadows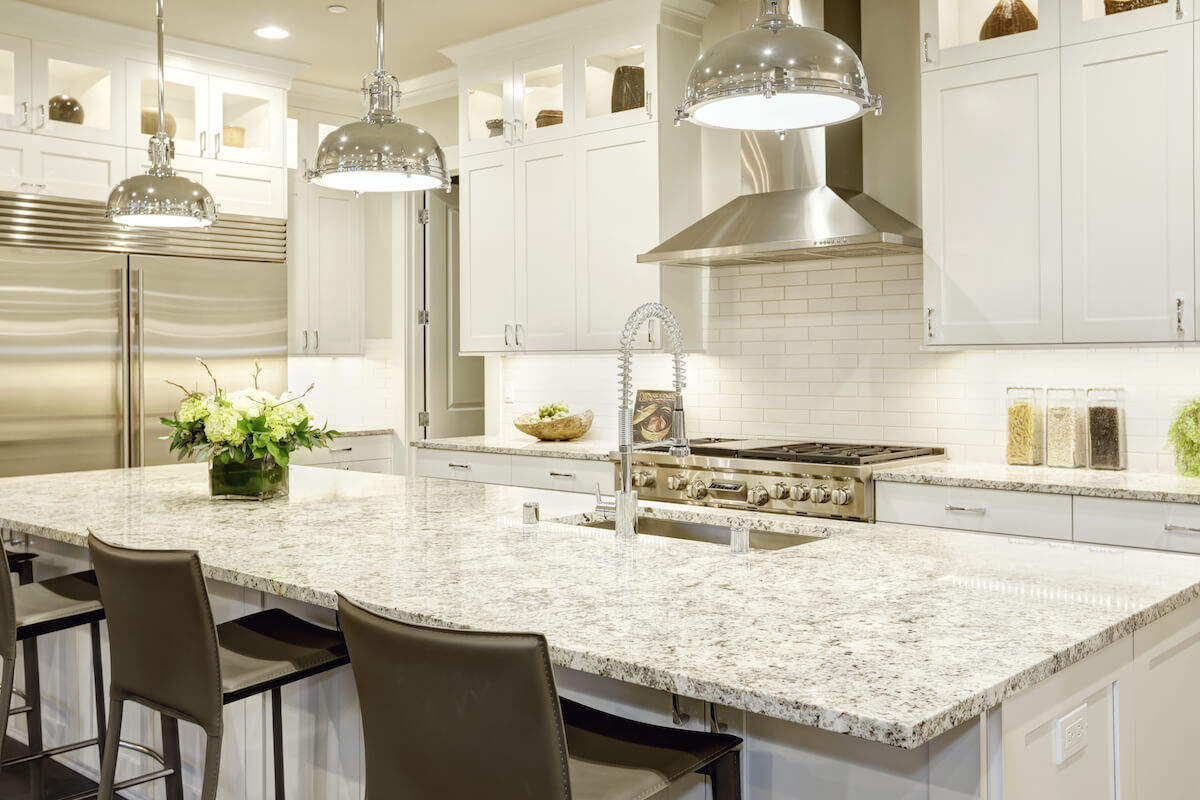 Another community frequently regarded as one of the best neighborhoods in Richmond is McCrary Meadows. Located near the intersection of McCrary and Clayhead roads in the northern reaches of Richmond-Rosenberg, this new 200-acre subdivision features a master plan with more than 1,100 new construction homes.
Various floorplans and styles are available from top-rated builders in McCrary Meadows, including Westin Homes, Lennar, and Devon Street Homes. Single-family properties generally run from 1,500 to more than 2,900 square feet on lots of almost a quarter of an acre. In fact, many homeowners here enjoy backyards large enough for private swimming pools. Typical homes for sale in McCrary Meadows represent a combination of Traditional, Tuscan, and Mediterranean architecture, with prices generally starting from the $200s.
Lamar CISD serves students in the subdivision, with Frost Elementary, Wertheimer Middle School, Briscoe Junior High, and Foster High School located close to the community. Several colleges and universities are found in the area as well. Both the University of Houston and Houston Community College have campuses a few miles away from the McCrary Meadows neighborhood.
Nearby community highlights include public and private golf courses, a variety of parks and nature trails, numerous equestrian centers and services, and even an indoor ice skating rink about 10 miles down the road.
McCrary Meadows Amenities
Recreation Center
Community Swimming Pool
Splash Pad
Covered Picnic Area
Sand Volleyball
Playground
Lighted Sports Court
StoneCreek Estates
Southeast of the Richmond-Rosenberg area is the neighborhood of StoneCreek Estates, a master-planned community with 1,200 homesites on more than 500 total acres. Established in 2016, StoneCreek Estates features several different neighborhood sections, with plenty of new construction homes for sale and ample available acreage for ongoing development.
Homebuilders in StoneCreek include Westin Homes, David Weekley, and Perry Homes. Each offers a variety of floorplans and price ranges for prospective buyers. Plans from 2,000 to more than 4,000 square feet are available, with homes for sale in StoneCreek generally ranging from the $300s to the $700s.
StoneCreek Estates falls within LCISD. The Don Carter Elementary School campus is located in the neighborhood, steps away from homes here. The nearby educational complex on FM 762 features more Lamar CISD schools serving students in StoneCreek Estates, including Polly Ryon Middle School, Reading Junior High, and George Ranch High School.
StoneCreek Estates sits about 10 miles from the city of Sugar Land and just 30 miles from downtown Houston, providing residents of the neighborhood with easy access to activities and attractions throughout the greater metropolitan area. Top local spots include Historic Downtown Rosenberg, the nearby Brazos Town Center shopping mall, and the popular Brazos Bend State Park.
StoneCreek Estates Amenities
Resort-Style Swimming Pool
Waterpark Splash Pad
Covered Pavilion
Playground
Tennis Courts
Beach Volleyball
Hike and Bike Trails
Discover the Best Places to Live in Richmond
The best Richmond neighborhoods all share a few things in common. They provide residents with next-level amenities, they're convenient to public and private schools, and each community is surrounded by an abundance of shopping, dining, professional services, and entertainment venues. With dozens of residential developments to choose from, homebuyers looking to live in the southwest corner of the Greater Houston area will find their ideal neighborhood in Richmond, Texas.
Considering Richmond for your next home? Call The RealFX Group at (512) 956-7390 today to get in contact with an experienced local real estate agent who can help you find your dream home in Richmond, TX.