8 Best Neighborhoods in San Antonio: Where to Live in Alamo City
Posted by Texas Real Estate Source on Tuesday, May 17, 2022 at 11:53 AM
By Texas Real Estate Source / May 17, 2022
Comment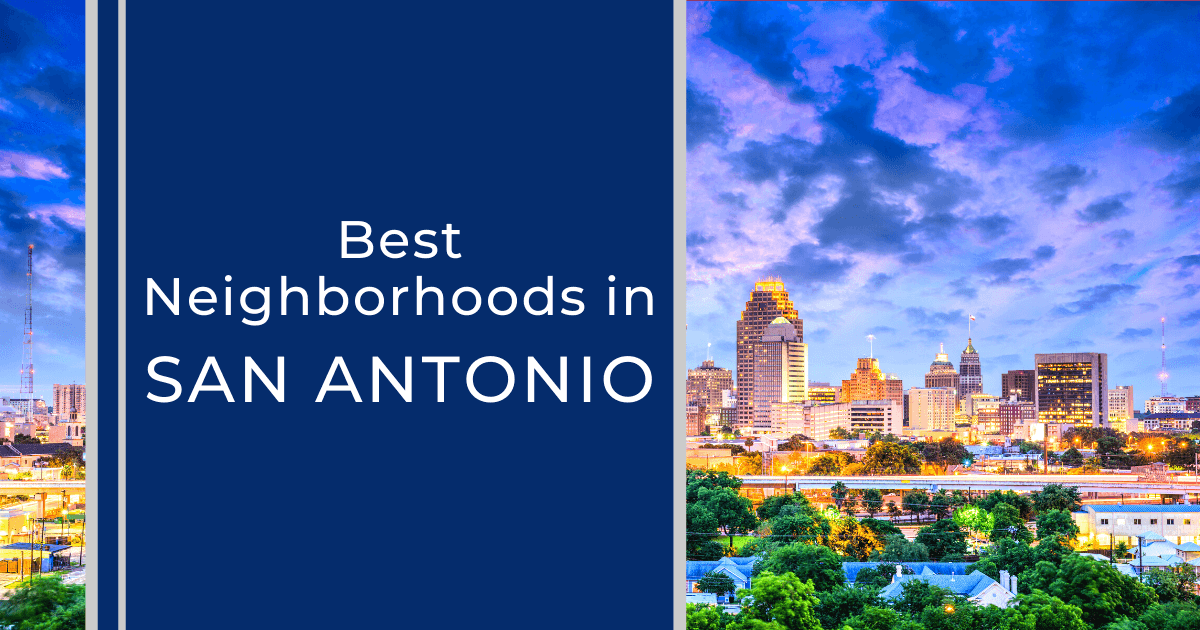 San Antonio, Texas, is a Hill Country haven situated near the city of Austin and the city of San Marcos, offering a variety of incredible amenities. The city of San Antonio is the home of the Alamo or Misión San Antonio de Valero, craft beer, Japanese tea gardens, natural underground bridge caverns, and some of the most appealing neighborhoods east of the Rio Grande River.
Just 80 miles south of Austin, San Antonio's housing prices are affordable compared to other booming Texas real estate markets and ooze both historical character and modern appeal. Those searching for the best neighborhoods in San Antonio can read on to discover eight communities worth considering calling home.
Alamo Heights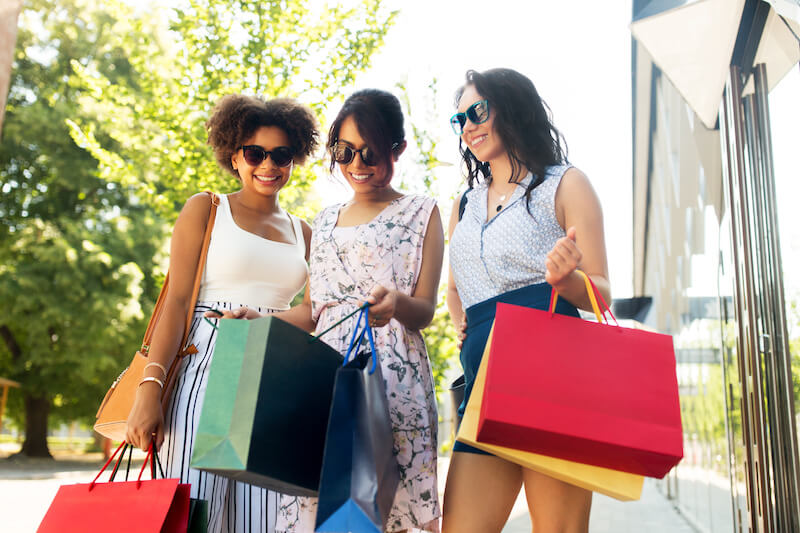 The Alamo Heights community is conveniently located 10 minutes from downtown San Antonio and less than 15 minutes from Joint Base San Antonio via Harry Wurzbach Road. This neighborhood is sought after due to its central location, tree-lined streets, and unique character marked by Spanish Colonial architecture. However, many modern homes are popping up there as well. There is a mix of new-build houses and meticulously renovated homes throughout the area. Driving through this neighborhood, there are old-growth trees, mid-century buildings, and a peaceful vibe.
Alamo Heights also has its own police, sanitation, and fire department. There's a Central Market right in the middle of the neighborhood, plus specialty boutiques galore for shopping along Broadway. Residents also have easy access to The Quarry and Lincoln Heights, both well-appointed shopping centers with everything from a Whole Foods and a golf course to dining, sports, events, and stores like J. Crew, Pottery Barn, and Nordstrom Rack.
Homes in Alamo Heights typically range in price from approximately $270,000 to $3.5 million.
Alamo Heights Amenities
Close to downtown, the River Walk, and the Alamo
Close to shopping and dining along Broadway Avenue
Varied but beautiful architecture
Schools include Woodridge Elementary, Alamo Heights Junior School, and Alamo Heights High School
Terrell Hills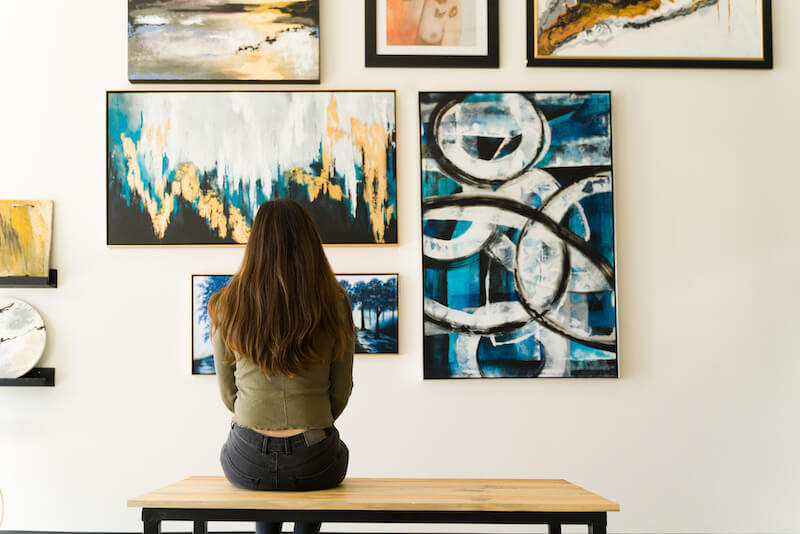 A neighbor of Alamo Heights, the Terrell Hills community is another private municipality with its own public works office, city council, mayor, and police department with much to offer its residents. Like Alamo Heights, this neighborhood is a short five-minute drive to downtown San Antonio. Find mid-century architecture and modern renovations that span sprawling estates or quaint cottages for those who prefer subtle beauty. There's a perfect abode for anyone seeking proximity to the River Walk and other downtown amenities with older homes and newer construction.
Terrell Hills is also close to numerous attractions, including gardens, shopping, restaurants, museums, and schools that residents and visitors to San Antonio can enjoy.
Homes in Terrell Hills generally range in price from about $200,000 to $3.5 million.
Terrell Hills Amenities
Mid-century architecture
Old-growth trees
San Antonio Botanical Gardens
Close to downtown, the River Walk, and the Alamo
The McNay Art Museum on the grounds of a beautiful Spanish Colonial mansion
The Witte Museum
The San Antonio Zoo
Central Market
Oakland Estates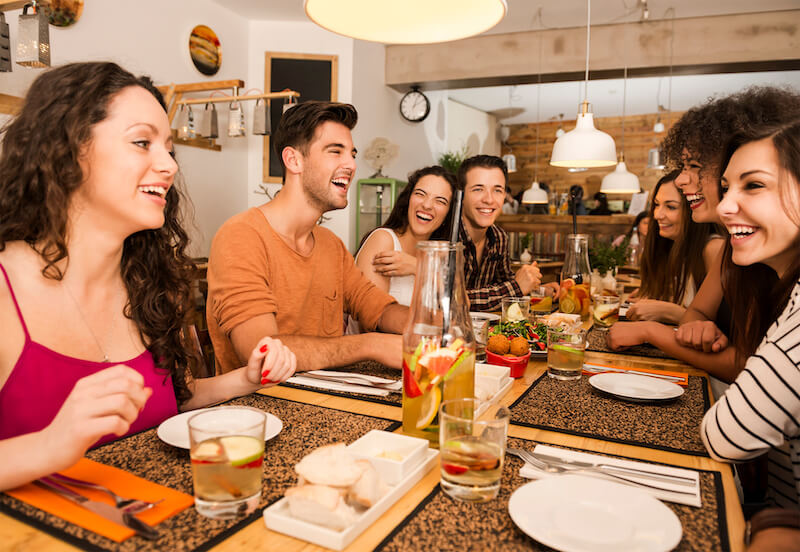 The Oakland Estates neighborhood in San Antonio, located just off of Interstate 10 and Huebner Road, features larger homes with reasonable prices just minutes away from the South Texas Medical Center. Oakland Estates began development in the late 1930s and has grown ever since, with new-build, single-family homes, and renovated properties to purchase. Residents enjoy old-growth oak trees, wildlife, and many nearby parks.
Oakland Estates residents also enjoy access to many restaurants, parks, shopping areas, and proximity to downtown San Antonio, which is only a 15-minute drive away. Find anything from single-family homes on two-acre lots surrounded by trees or apartment homes with a suburban feel close to many amenities.
Oakland Estates homes typically range in price from approximately $115,000 to $1.5 million.
Oakland Estates Amenities
Close to Central Market
Parks including McAllister, Sunset Hills, and Rainbow Hills
18 Oaks restaurant in the J.W. Marriott Hillcountry Hotel and Spa
SoHill Cafe
Old-growth trees
Olmos Park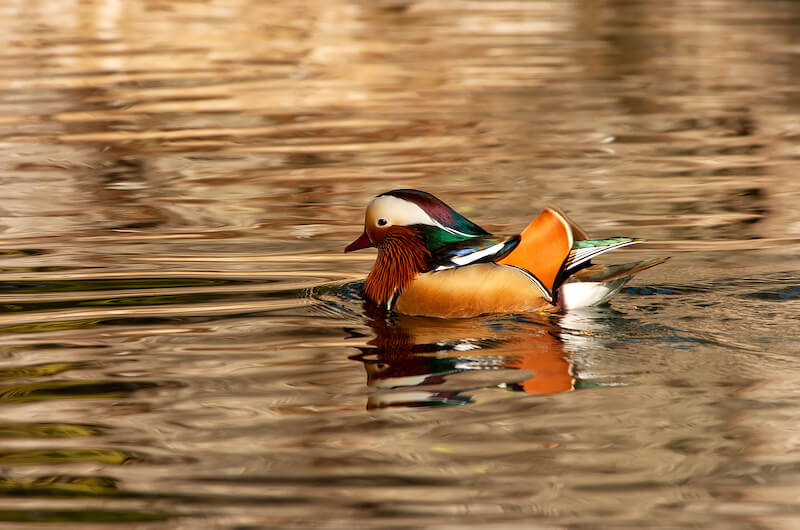 The Olmos Park community is only four miles from downtown San Antonio and is surrounded by the larger city near the San Antonio River. This river originates in Central Texas and meanders to the Guadalupe River, where people often boat, swim, "tube," or float.
This suburban neighborhood features inviting tree-lined streets and an active community that hosts three large events every year on Alameda Circle. The King Antonio Party is a 10-day, city-wide festival. There's a well-attended 4th of July parade through Olmos Park, and neighbors often join in for food, drinks, and conversation during Halloween when the Texas heat starts to wane.
Residents enjoy the Japanese Tea Garden here, as well as Brackenridge Park. In this 343-acre public park, there's access to walking, hiking, dog parks, picnic areas, and even watercolor painting with classes offered locally. For those who prefer to look at art than create it, there are Uptown Art boutiques available to meander through as well.
Most homes in Olmos Park range in price from about $400,000 to $1.5 million.
Olmos Park Amenities
Japanese Tea Garden
San Antonio Botanical Garden
Parks including Olmos and Brackenridge
Festivals, art galleries, neighborhood gatherings
Close to the River Walk with shopping and dining
Stone Oak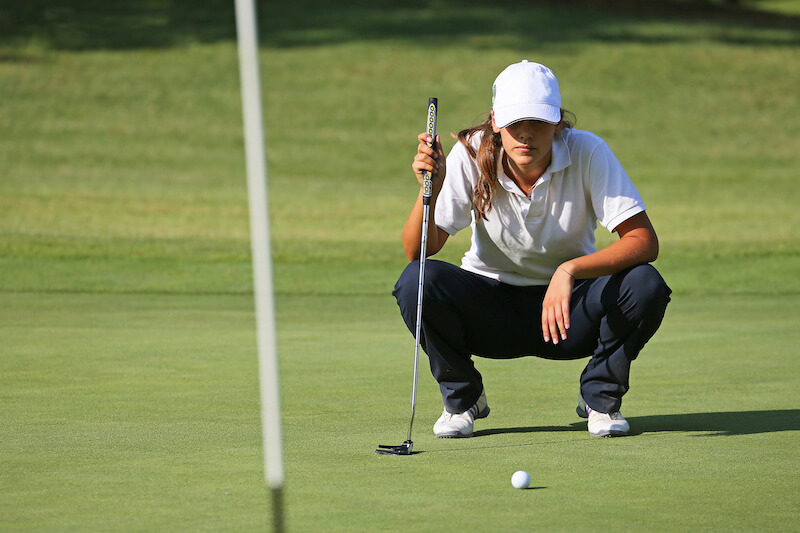 The Stone Oak neighborhood is a master-planned suburban delight in Bexar County, San Antonio, started in 1985. In a north-central San Antonio wooded landscape dotted with large chunks of granite rock, future residents can find beautiful homes, luxury apartments, and some of the most nationally recognized hospitals, including the Hospital of San Antonio, Methodist Hospital at Stone Oak, and North Central Baptist Hospital.
Active residents can find plenty to do, including exploring the Natural Bridge Caverns or walking and jogging trails at Stone Oak Park. They can also take in a round of golf at the beautiful Canyon Springs Golf Club, or revel in the Hill Country views in more than 20 subdivisions located within Stone Oak, including:
Mesa Verde
The Canyons
The Glen
The Heights
The Hills
The Springs
Stone Oak Meadows
Stone Oak Parke
Stone Oak Villas
The Forest
The Gardens
Panther Creek
The Villages
The Summit
The Vistas
The Ridge
The average home price in the gated subdivisions of Stone Oaks is around $450,000, but homes range in price throughout the neighborhood from approximately $250,000 to over $1 million.
Stone Oak Amenities
Proximity to Natural Bridge Caverns
Stone Oak Park
Two dozen separate subdivisions, some gated
Close to several major hospitals
Canyon Springs Golf Club
Helotes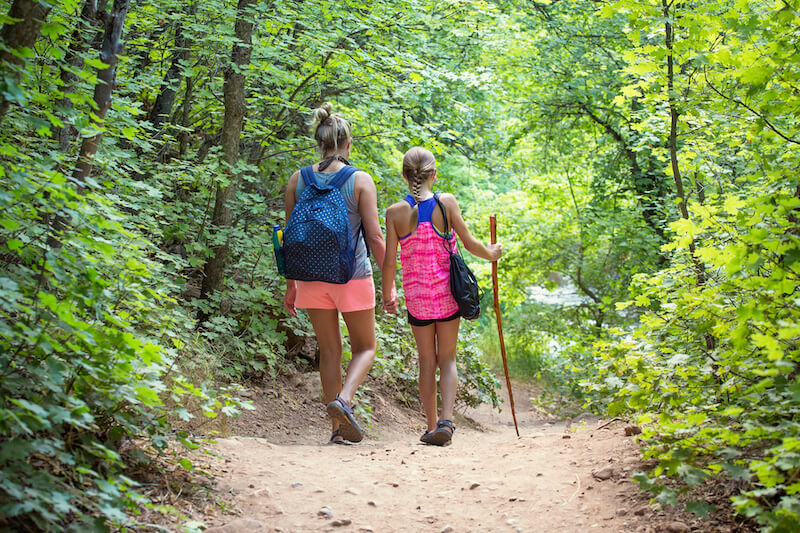 The neighborhood of Helotes, located on the far northeast side of San Antonio, is small, quaint, and inviting, known for its rustic Hill Country charm. Located off Loop 1604, Helotes was once a stagecoach stop for travelers from San Antonio to Banderas, Texas. The name is derived from the Spanish word elote, which is related to corn.
With a population of only 10,000 people, residents can enjoy the best of Texas without being inundated by city noises and the hustle and bustle of urban areas while still being just 15 minutes away from all the shopping and restaurants of downtown. The local country store sells homemade tamales, and residents enjoy a honkytonk (country dance) with live music on the weekends. Old Town Helotes offers many charming attractions, including the Helotes Creek Winery, open on every Friday, Saturday, and Sunday.
The Government Canyon State Natural Area is a stone's throw from Helotes, where recently, there was a Monarch butterfly migration watch. There are ample trails to hike and walk in this massive park, encompassing 12,000 acres of wilderness.
Homes in Helotes range in price due to the large plots available. Spacious single-family homes start at around $350,000 and can reach $1 million or more.
Helotes Amenities
Hill Country views
Helotes Winery
Inviting small-town charm
Government Canyon State Natural Park hiking
Pristine natural areas are a short drive from downtown San Antonio and the River Walk
Mahncke Park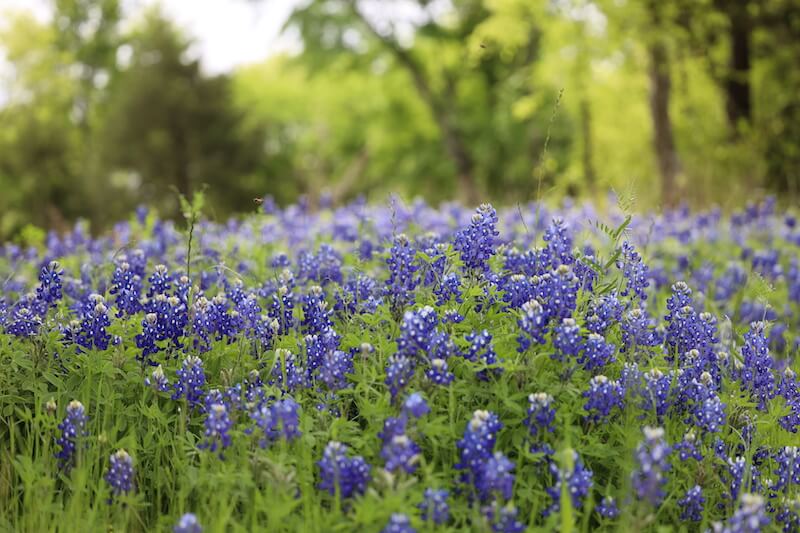 Described as a "green town," this midtown San Antonio neighborhood has an interesting name. Its moniker comes from Ludwig Mahncke, a park commissioner from 1896 until 1906. He developed nearby Mahncke Park, the actual park, with the help of a philanthropist friend, George W. Brackenridge, who donated 25 acres for Mahncke Park and his namesake Brackenridge Park. This heritage is evident today in the community's love of the outdoors and its beautiful surroundings.
Mahncke Park contains many property types, including new construction, single-family renovations, townhomes, duplexes, and bungalow-style houses. Although there is no Homeowners' Association (HOA) in the area, residents take pride in their yards and the parks. Residents often participate in an annual wildflower planting festival to further beautify their neighborhood.
Homes in Mahncke Park typically range in price from about $300,000 to $750,000, but newly remodeled and expanded homes can be more expensive.
Mahncke Park Amenities
Brackenridge Park
San Antonio Golf Course
Brackenridge Golf Course
Mahncke Park
Botanical Garden
Witte Museum
DoSeum Museum
Monte Vista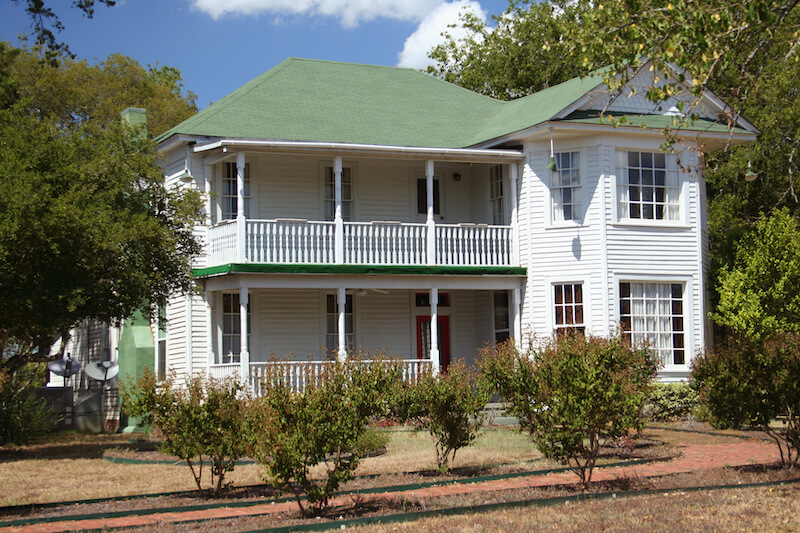 There's plenty to adore in Monte Vista for anyone longing for an iconic Texas setting and historical architecture. This neighborhood is officially in the historic district, with a small population of only 3,000. It was developed between 1890 and 1930, and many of the buildings that initially began this town are still standing.
Monte Vista is near San Antonio College and only a 10-minute drive via McCullough Avenue to downtown San Antonio and the River Walk.
Monte Vista home prices average around $500,000 and include styles like 20th century, Classical Revival, Spanish Eclectic, Queen Anne, Craftsman, and Tudor. The neighborhood's diverse architecture and opulent feel were established just before the Great Depression, where homes were built for titans of industry and cattle barons but now offer housing ranging from modest to ornate.
Monte Vista Amenities
Stunning architecture
Old-growth trees
Historic district
Find the Best San Antonio Neighborhood to Call Home
With so many exciting amenities and beautiful neighborhoods in San Antonio and nearby municipalities, it's easy for residents to live their best lives here. While home prices are rising in other parts of Texas, San Antonio provides affordable luxury with hill country views, excellent museums, green spaces, and parks. The famous San Antonio River Walk is lined with restaurants, shopping, and live music that people can tour on a riverboat or meander leisurely. Residents of these best San Antonio neighborhoods also enjoy the community and charm notable in Texas and thus draw friends and family to visit often.