8 Best Neighborhoods Near Tesla Gigafactory Austin
Posted by Texas Real Estate Source on Wednesday, August 24, 2022 at 10:44 AM
By Texas Real Estate Source / August 24, 2022
Comment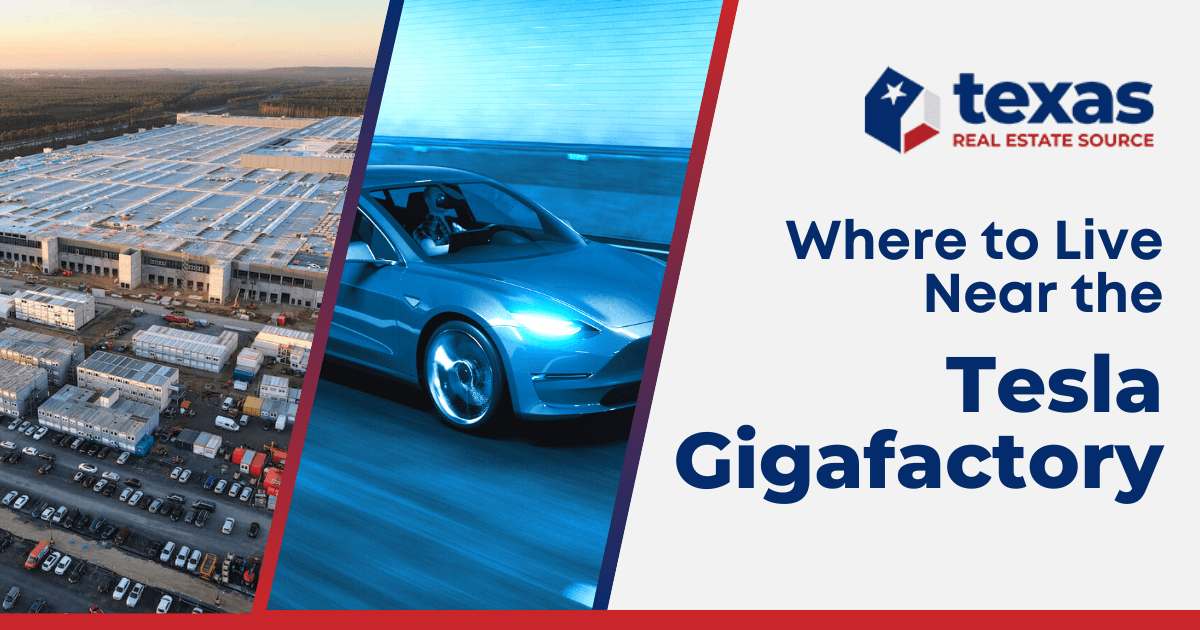 Tesla celebrated the first rollout from its Austin, Texas Gigafactory in early 2022 with a party they called "Cyber Rodeo." Saddled with producing their Model Y and Cybertruck vehicles, Tesla built the massive plant on 2,500 acres east of town. It's one of the biggest buildings in the world, boasting over 10 million square feet of manufacturing floor space. That's more than enough room for the average rodeo, cyber or otherwise.
Tesla Giga Texas is more than just a mammoth facility, though. It's fast becoming one of Austin's largest technology employers. If you're one of the thousands moving to Austin to work at Tesla's new Texas plant, location is likely at the top of the list of your priorities when it comes to your new home. Luckily, many of the city's east and southeast side communities offer reasonable drives to the office while still being convenient to everything else the city of Austin has to offer. Let's discover the best neighborhoods near the Tesla Gigafactory in Austin and what makes each unique.
Easton Park
One of the most popular places to live near Austin's Tesla Gigafactory is the 10,000-home master-planned community of Easton Park. Located just 12 miles from Tesla Road, the weekday commute is typically around 20 minutes or less. With the airport nearby and relatively easy access to downtown Austin, it's hard to beat Easton Park's location.
At the center of some of Southeast Austin's best hotspots, Easton Park residents have quick access to outdoor entertainment at the many parks and golf courses surrounding the community. Restaurants, shops, and music venues are also abundant in the area.
Easton Park is designed to function as a city within itself, offering a mix of schools, businesses, outdoor space, and entertainment choices, all within the confines of the community. With a focus on Austin-centric lifestyle and activity options, residents can maintain a healthy work-life balance while living just a few miles from the office.
At the center of things to do in Easton Park is its 14,000-square-foot community center, The Union. Residents gather at The Union for regular neighborhood events like Music in the Park, Tasty Tuesdays, Food Truck Fridays, Savory Farmer's Market, and more.
Homebuyers will find different builders to choose from in Easton Park, offering a variety of floorplans and price ranges. The community is also leading the way as one of the country's top sustainable residential developments. New construction homes in Easton Park feature fully-integrated Tesla Solar Roof and Powerwall systems and are all prewired for fast fiber Internet.
Comprising several distinct neighborhoods, Easton Park offers a variety of unique lifestyle amenities surrounded by 350 acres of green space and miles of trails. Want to read more about Easton Park? It also made our list of the best master-planned communities in Austin.
Easton Park Neighborhood Amenities
Resort-style swimming pool
Fitness center and game room
Hiking, biking, and running trails
Parks, pavilions, and playscapes
Easton "Bark" dog park
Del Valle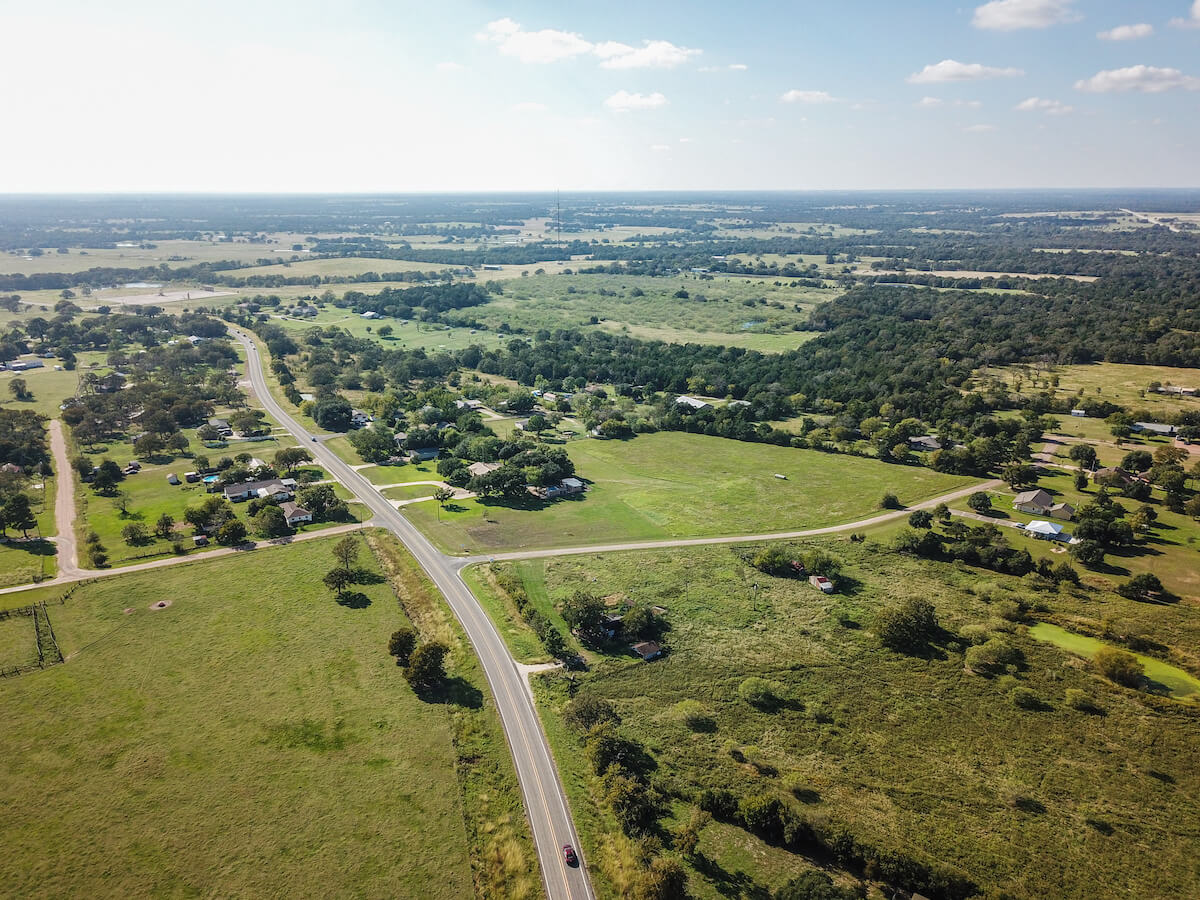 Situated along a bend in the Colorado River just northeast of Austin-Bergstrom International Airport is the suburb of Del Valle. Despite growing to a population of about 30,000, Del Valle continues to offer a combination of country living and big city conveniences.
Featuring one of the area's quickest commutes to the Tesla Gigafactory, Del Valle provides drivers with several different routes to the office, all less than five miles from Tesla Road. So, unless there's giga-traffic along the way, you'll be at work in about 10 minutes. If you're headed to the city, it's less than a 10-mile drive.
The area in and around Del Valle offers a lot to do. Nearby, the Circuit of the Americas (COTA) motorsports facility hosts several racing events every year. In addition, nestled between the racetrack's far turns is the Germania Insurance Amphitheater. This outdoor venue is home to a full calendar of live music events when the cars aren't racing. Throughout the rest of the area, folks will find no shortage of parks, green space, and plenty of dining, shopping, and entertainment options.
Del Valle residents have several different neighborhoods from which to choose. Subdivisions like Los Cielos and Oak Ranch feature newer homes in master-planned communities surrounded by green space. Or, if you're looking for a home with acreage to call your own, you might consider Monterrey Hills or Shannon Acres.
Del Valle Area Neighborhood Amenities
Neighborhood parks and playgrounds
Swimming pools and sports courts
Electric vehicle (EV) charging stations
Close proximity to shopping and dining
Prado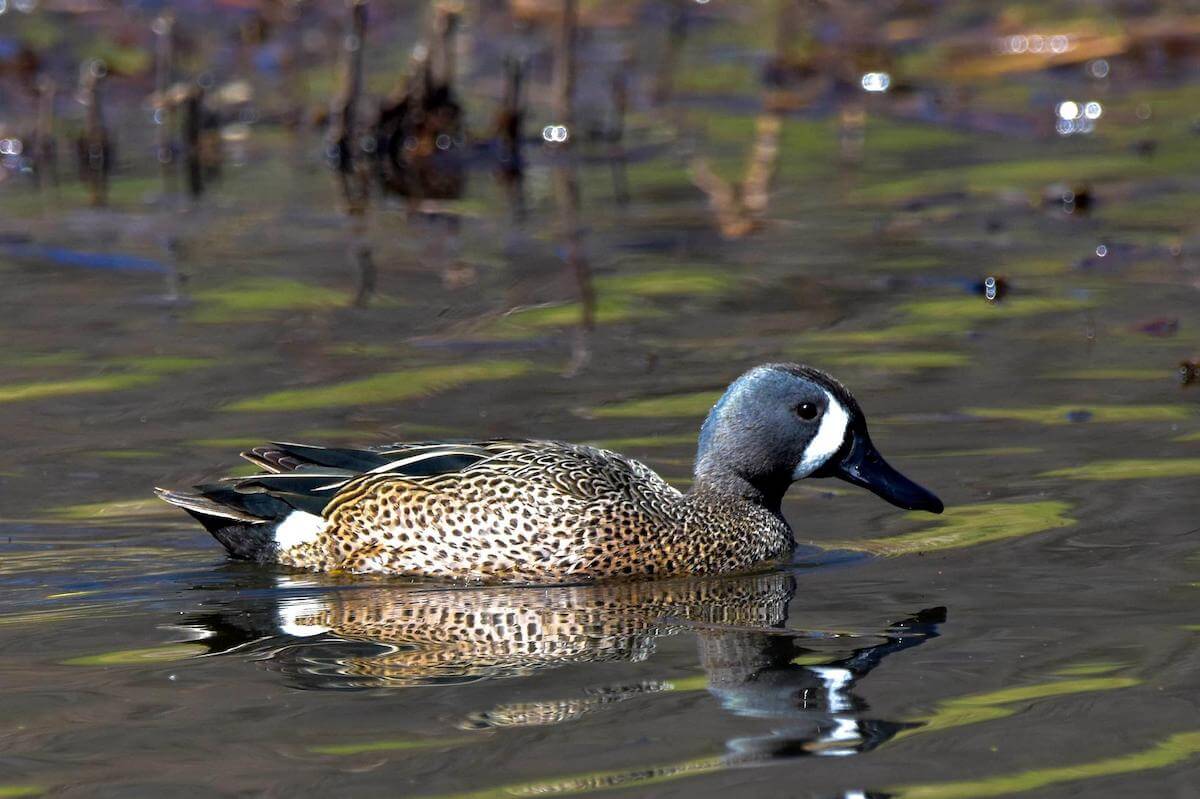 Only about three miles from Tesla Giga Texas is the neighborhood of Prado. Located minutes from Austin–Bergstrom International and just 10 miles from downtown, commuters will appreciate the area's conveniences and relatively short commutes. With quick access to IH-35, TX-130, TX-71, and US-183, Prado is central to various activities in Southeast Austin.
Nature lovers and birdwatchers can break out the binoculars at the nearby Hornsby Bend Bird Observatory. This 1,200-acre waterfowl sanctuary along the Colorado River is home to more than 350 bird species. Prado residents also find a lot of other outdoor destinations close by, including the area's many parks and green spaces.
Elsewhere, residents will find several popular restaurants offering a variety of flavors. Numerous malls, shopping centers, and grocery stores are also located throughout the southeast side.
The Prado neighborhood features newer model single-family homes with open concept floorplans and contemporary design. Properties in the community are currently available for both sale and rent.
Prado Neighborhood Amenities
New community amenity center
Neighborhood swimming pool
Playscape
Dog park
Community pavilion
Hornsby Bend
About five miles up the road from Tesla Giga Texas is the Austin suburb of Hornsby Bend. Commuters will find it a short 10-mile trip down TX-130 to the airport and an equally quick ride downtown via multiple routes.
Hornsby Bend residents have easy access to all the shopping, dining, and entertainment options on Austin's east side, including numerous live music venues and plenty of BBQ and Tex Mex. A few miles up the road is the Travis County Exposition Center, home of the annual Star of Texas Fair and Rodeo and other year-round events.
Several subdivisions are found in the Hornsby Bend area, including the popular Austin's Colony neighborhood. Homebuyers in Austin's Colony will find a variety of contemporary, single-family home styles in this up-and-coming neighborhood. Austin's Colony is also handy to all the shopping and entertainment choices the area offers.
Hornsby Bend Area Neighborhood Amenities
Community tennis courts
Private parks and nature trails
Playgrounds and picnic areas
Close to restaurants and grocery stores
Manor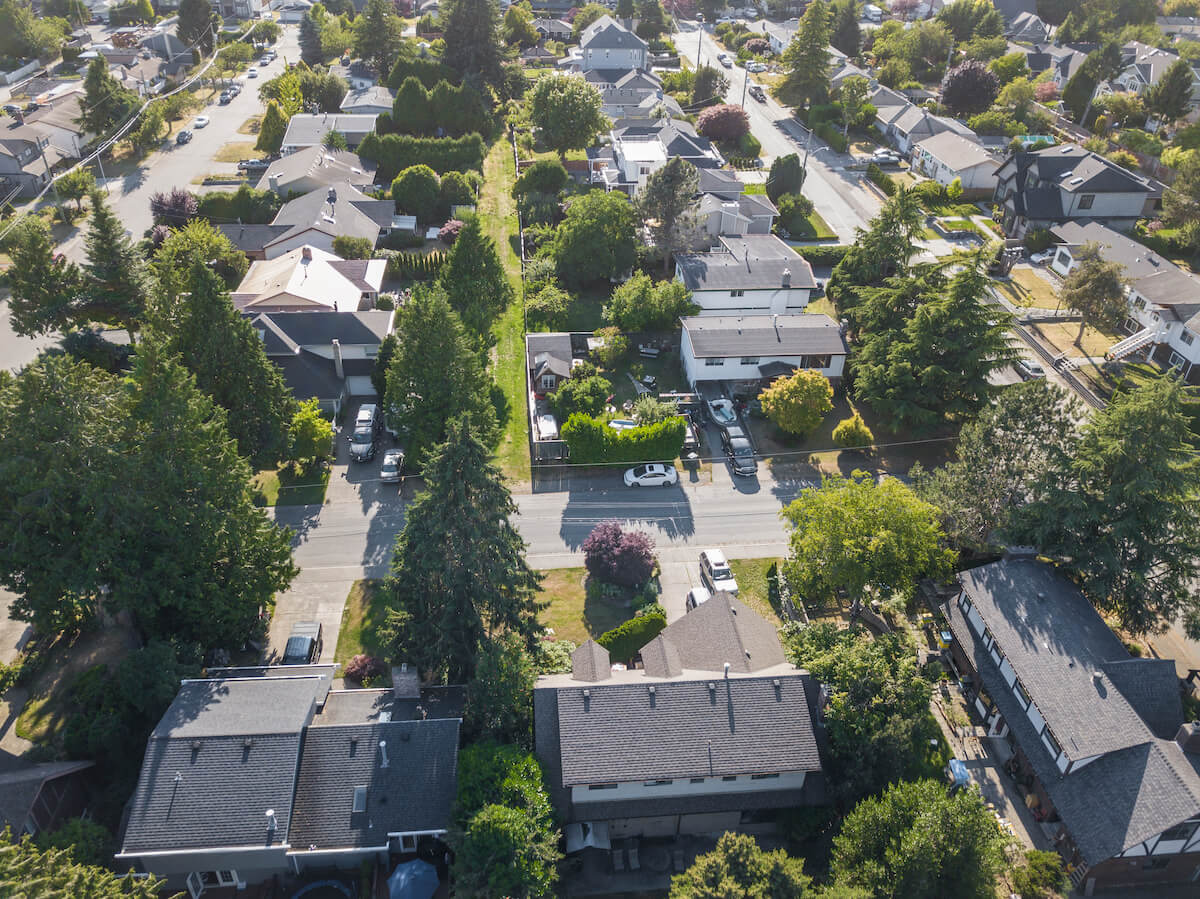 Approximately 15 miles northeast of downtown is the suburb of Manor, home to a growing population of more than 15,000. Located just off US-290, Manor is convenient to downtown Austin and the airport while maintaining a rural feel. Gigafactory employees will appreciate the quick 10-mile shot straight down FM973 to Tesla Road.
Residents in the Manor area find activities suited for every lifestyle. The nearby Walter E. Long Metropolitan Park is a favorite outdoor destination, with more than 2.5 miles of trails, sports courts, BBQ pits, and fishing spots. Golfers also have an abundance of options, with dozens of public and private courses scattered throughout the area.
In the heart of downtown Manor is Jennie Lane Park, the cozy one-acre home to the community's seasonal farmer's market, summertime outdoor movies, and annual Christmas in the Park celebration.
A mix of property types is available in Manor across several subdivisions, including Wildhorse Creek, ShadowGlen, Presidential Meadows, and Stonewater. Some older farm properties also find their way to the market from time to time. Regardless of where you decide to live in Manor, you'll find new construction homes and existing single-family models in various price ranges.
Manor Area Neighborhood Amenities
Assorted parks and playscapes
Multi-use sports fields
Junior Olympic-size pool (ShadowGlen)
Four-acre water park (ShadowGlen)
Addison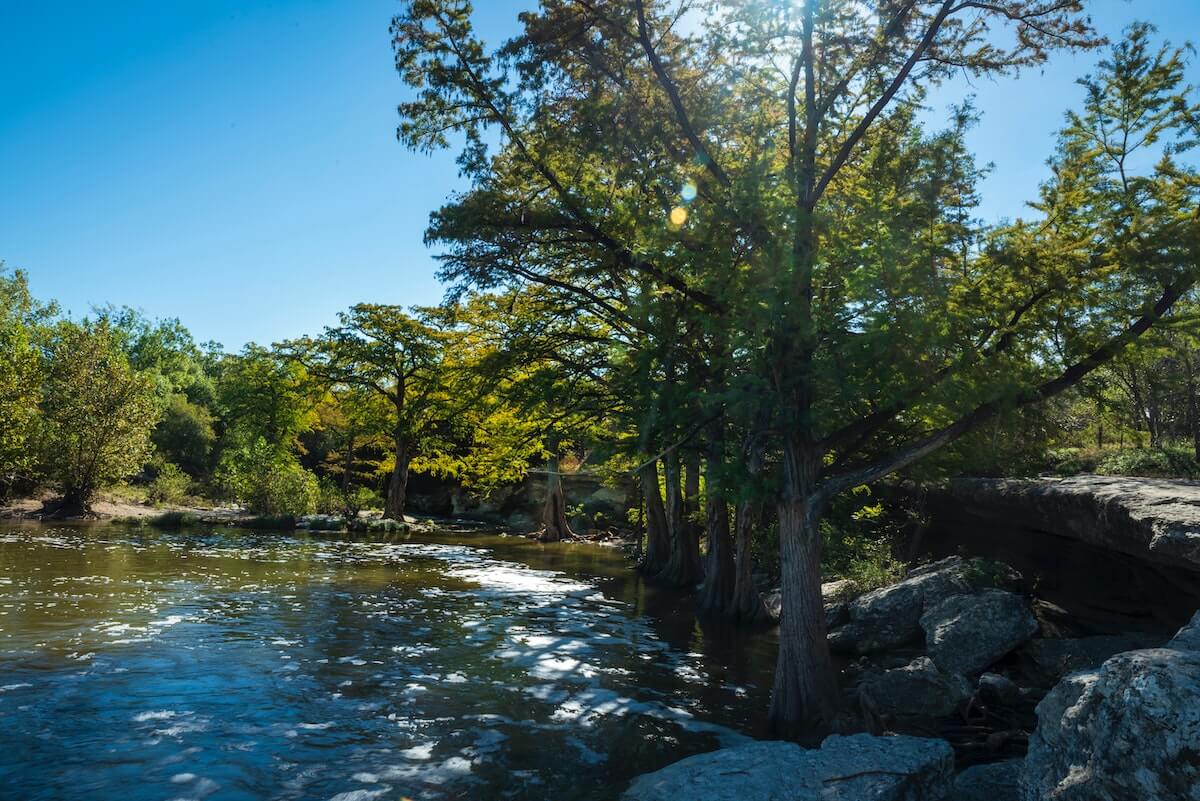 Another Southeast Austin neighborhood offering easy access to the Gigafactory is Addison, a quick 10-mile commute to Tesla Road. Located just off TX-183, the Addison community provides multiple routes into the city and is just minutes from Austin-Bergstrom airport.
The Addison area has a wealth of grocery stores, restaurants, bars, and pubs nearby. Residents also find no shortage of malls and shopping centers here in Austin's southeast corner.
One of the area's favorite outdoor destinations is McKinney Falls State Park, less than 5 miles away on scenic Onion Creek. The park features several swimming holes, numerous campsites, miles of hike and bike trails, and a few cabins for rent.
Homebuyers will find a variety of new construction homes and existing single-family models in two different neighborhoods–Addison North and Addison South. Residents of either section enjoy all the comforts and conveniences the community offers.
Addison Neighborhood Amenities
Swimming pools
Playgrounds and pavilions
Community clubhouse
Private gym and fitness center
Vista Point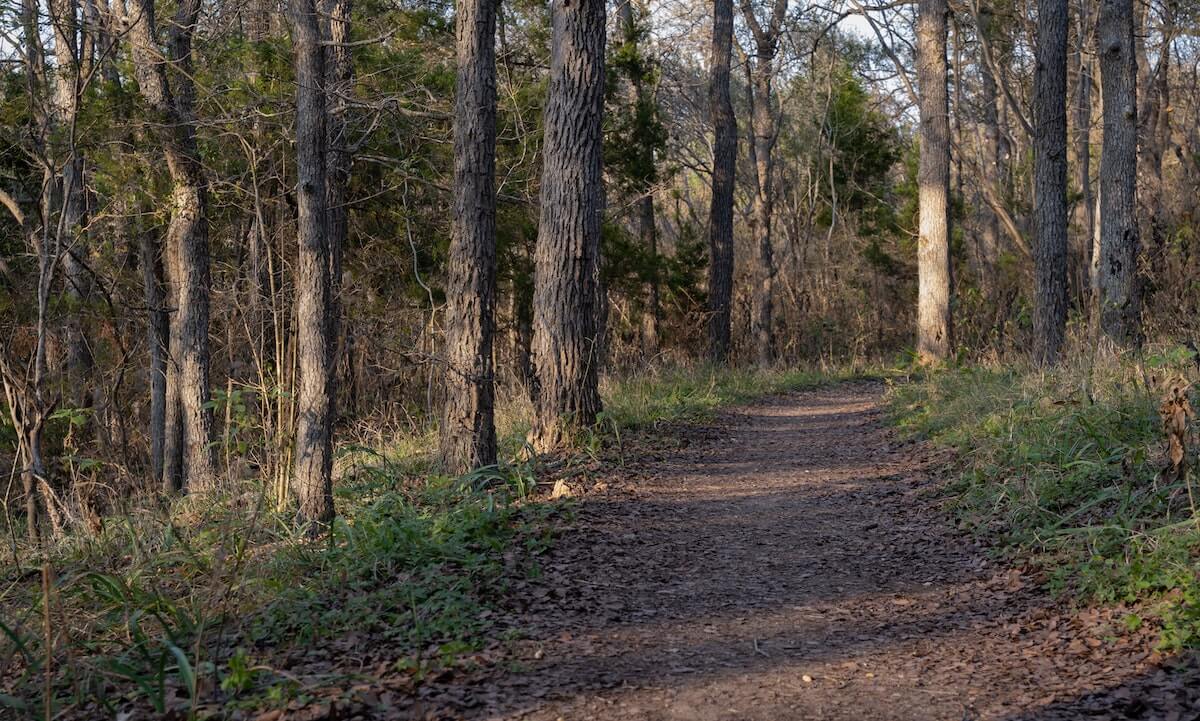 You'll find the Vista Point neighborhood on the outskirts of town, just southwest of Austin-Bergstrom International Airport. Vista Point features almost 90 acres, more than 300 single-family homes, and a stunning hilltop view of the surrounding green spaces. It's an easy commute to downtown Austin, and the Tesla Gigafactory is less than 15 miles away.
The Vista Point area offers a wealth of outdoor activities, with camping, swimming, hiking, biking, and fishing topping the list at McKinney Falls State Park just to the north. Area residents also enjoy the nearby Dove Springs Recreation Center, featuring a full-court gym, swimming pool, fitness center, and numerous sports fields, playgrounds, and nature trails.
About 10 minutes away is Southpark Meadows, a one-stop shopping destination on Austin's southside, offering a variety of stores and restaurants. Or, if you just need a cup of coffee on your way to work, Vista Point features four Starbucks in the immediate area.
Homes in the Vista Point community are typically mid-size models averaging about 2,400 square feet. These newer homes offer buyers several options in various styles and floorplans.
Vista Point Neighborhood Amenities
Private community park
Large playground area
Sports court
Community pavilion
Bonus: New Master-Planned Community Mirador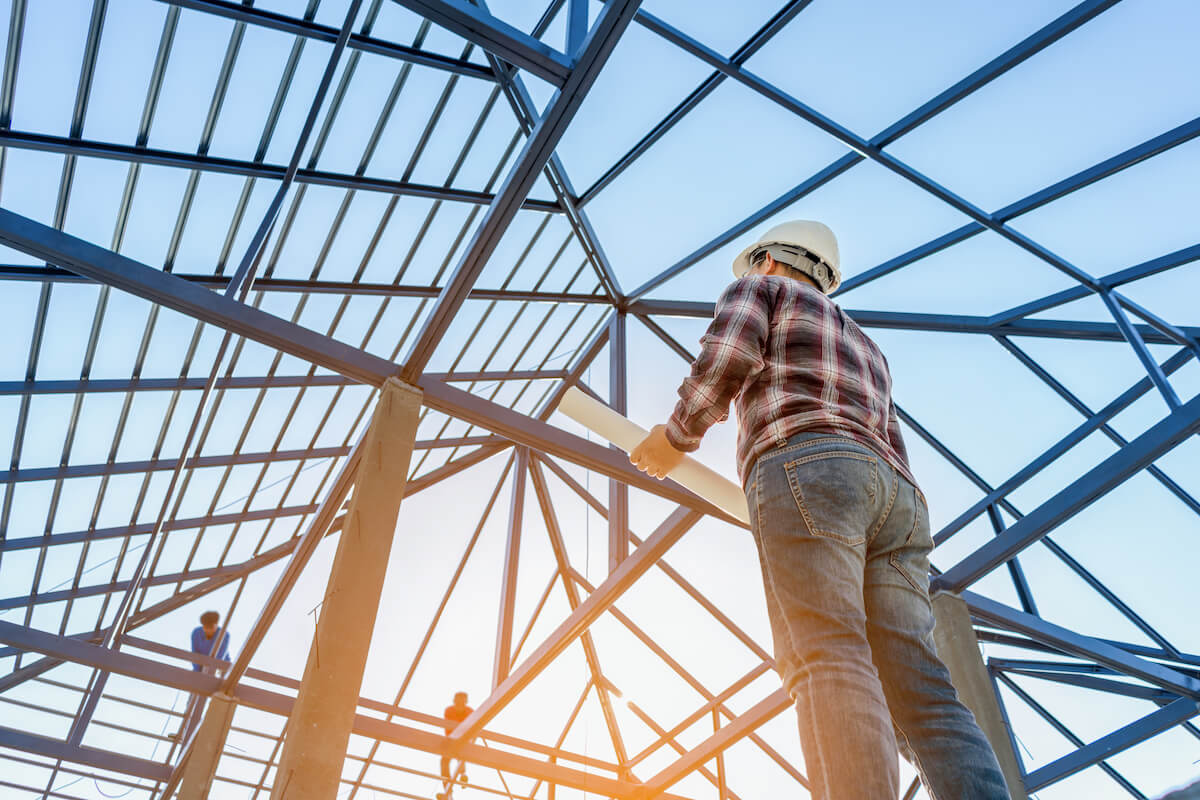 Mirador is a new 1,400-acre master-planned community slated to break ground soon in the southeast Austin area. Conveniently located near the TX-130 and TX-71 interchange, with a relatively easy downtown commute, Mirador will offer a short 10-mile drive to Tesla's Gigafactory.
Destined to provide the perfect pairing of country living and big city convenience, Mirador is positioned near a wide range of events and activities. Residents in the area can easily access top destinations like the Circuit of the Americas motorsports facility, McKinney Roughs Nature Park, and Bastrop State Park, just 30 minutes to the east. This up-and-coming area also features a truckload of BBQ and Tex Mex joints and numerous other dining options.
Mirador's developers promise a mix of residential property types, including single-family models, apartments, and townhomes. Several acres of commercial development are also planned for the community, augmenting the area's existing restaurants, music venues, parks, and other attractions.
Mirador Neighborhood Amenities
Swimming pool
Community parks
Hiking and biking trails
60-acre lake
600-acres of greenbelt
Finding Work-Life Balance Near Tesla Giga Texas
Is the Tesla Gigafactory in Texas where your next paycheck is coming from? If so, you'll likely be looking for a place somewhere southeast of downtown Austin. Residents of the neighborhoods and communities in this part of the city enjoy many benefits and conveniences. Outdoor recreational opportunities abound, with rivers, parks, and golf courses dotting the area's map. Sports and music venues are almost as ubiquitous as the restaurants and food trucks serving the Southeast Side.
When it's time to go to work, living in one of these neighborhoods provides the quickest, most straightforward commute. Just put your new Tesla on autopilot and point it toward the office. You'll be there before you finish your coffee.