Houston Neighborhoods with High Appreciation Rates: Where to Invest in Houston
Posted by Texas Real Estate Source on Wednesday, April 26, 2023 at 5:34:44 PM
By Texas Real Estate Source / April 26, 2023
Comment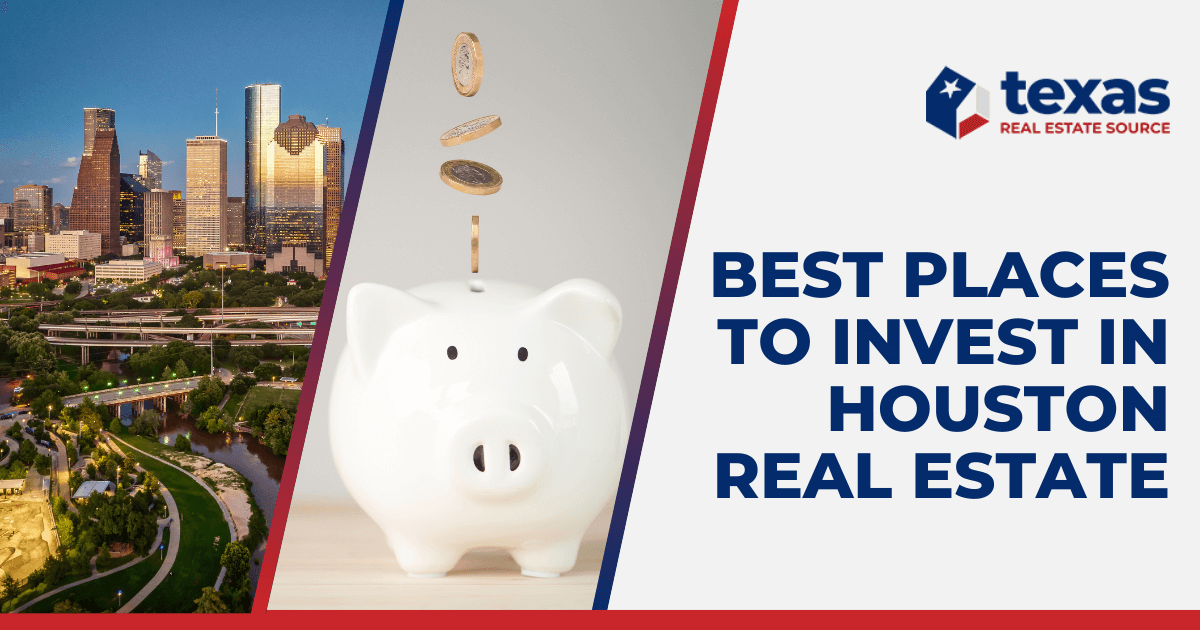 Investing in real estate is all about location, location, location, and the city of Houston offers a wide variety of great locations for real estate investment, from suburban neighborhoods to bustling urban areas. Whether you're a seasoned investor or a first-time homebuyer, choosing the right neighborhood is key to maximizing your return when it eventually comes time to sell.
By analyzing historical data, current trends, and future projections, several areas come to the forefront as Houston neighborhoods with high appreciation rates, making them great prospects for investments. Whether you're looking for a personal residence or a passive rental income, Houston has a neighborhood that suits your investment goals.
Oak Forest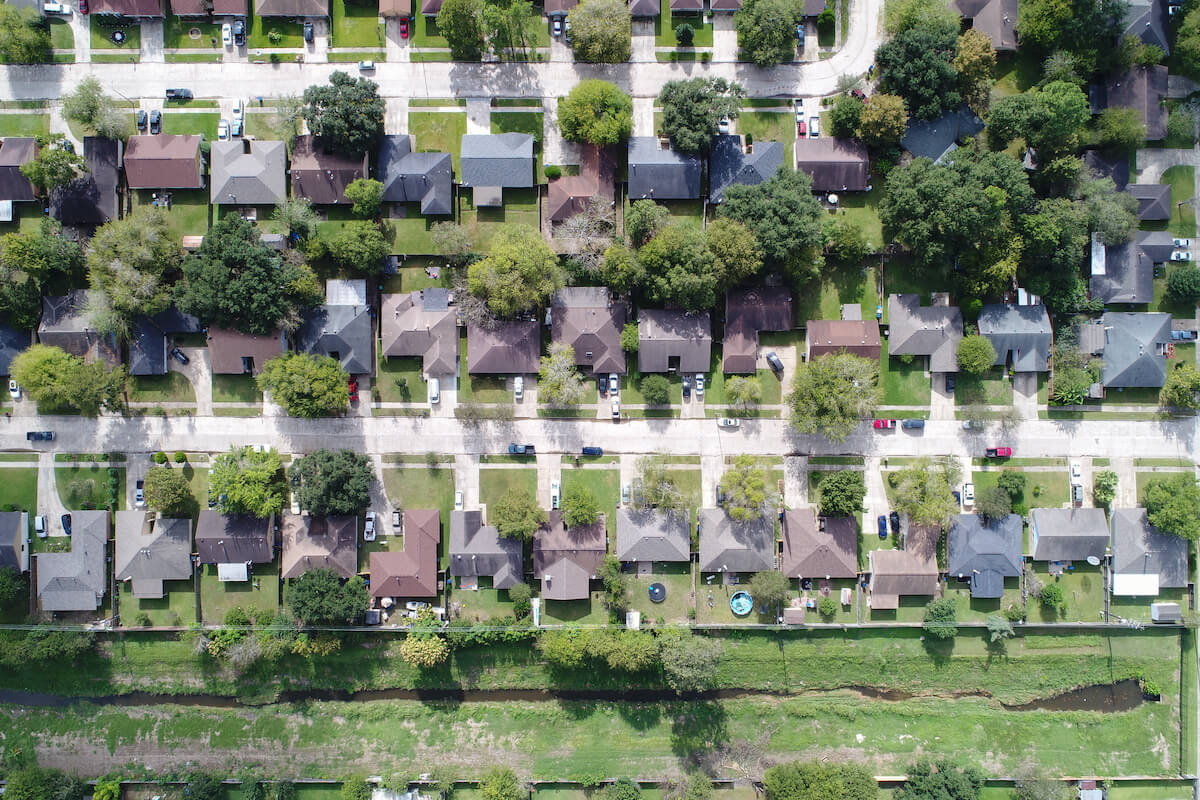 Buyers considering investment property in Houston's northwest region will want to explore the city's outer-loop neighborhood of Oak Forest. Among the oldest and largest residential communities in Houston, Oak Forest comprises a large number of recently renovated vintage properties from the 40s and 50s, as well as more modern new construction homes.
Real estate options in Oak Forest include land, townhouses, and single-family homes. Vacant lots in the neighborhood range from a few thousand square feet to a quarter acre or more, generally priced from the $100s to the $400s. Townhome and condo properties circa the 1970s can often be found here starting in the $100s, and single-family homes in the neighborhood generally range from the $200s to the $500s. The rental market is strong in Oak Forest, commanding anywhere from $1,000 a month for townhomes, condos, and older, smaller homes, to as much as $7,000 per month for some of the larger luxury properties.
Historically, Oak Forest has proven to be one of the best Houston neighborhoods to invest in. Real estate values have risen by over 60% in a 10-year period, while land has appreciated more than 40% during the same period. Demand remains strong in the neighborhood as well, with the volume of home sales increasing significantly over the past decade or so.
Reasons to Invest in Oak Forest
Popular Outer Loop Neighborhood
Convenient to Major Job Centers
Plenty of Parks and Recreation
Larger-Than-Average Lots
Strong Rental Market
Cottage Grove
Immediately adjacent to the Houston Heights area lies the inner-loop neighborhood of Cottage Grove. Residents in this part of the city enjoy convenient access to major employment centers and dining and entertainment options throughout Houston's north and west sides. Cottage Grove is home to a variety of upgraded and rebuilt properties across several neighborhood sections, including the gated communities of Patterson Heights, the Reserve at Washington, and Larkin at Cottage Grove.
The area features a mix of property types. Custom townhouses and new single-family residences have replaced many of the neighborhood's older homes, typically listing from the $300s to the $600s. Several unimproved residential lots can also be found in Cottage Grove, with prices generally starting from the $200s. Rentals also perform well here, with the average lease generating more than $3,000 per month.
Prospective buyers wondering where to invest in Houston would be hard-pressed to find better real estate appreciation numbers than those in the Cottage Grove neighborhood. With steady demand supporting a solid market during the past decade, home values have risen almost 50%, while land values have more than doubled over a 10-year period.
Reasons to Invest in Cottage Grove
Land Value 10-Year Appreciation Over 100%
Several Gated Community Sections
Abundant Outdoor Recreation
Convenient to Downtown Houston
High Average Rental Rates
The Heights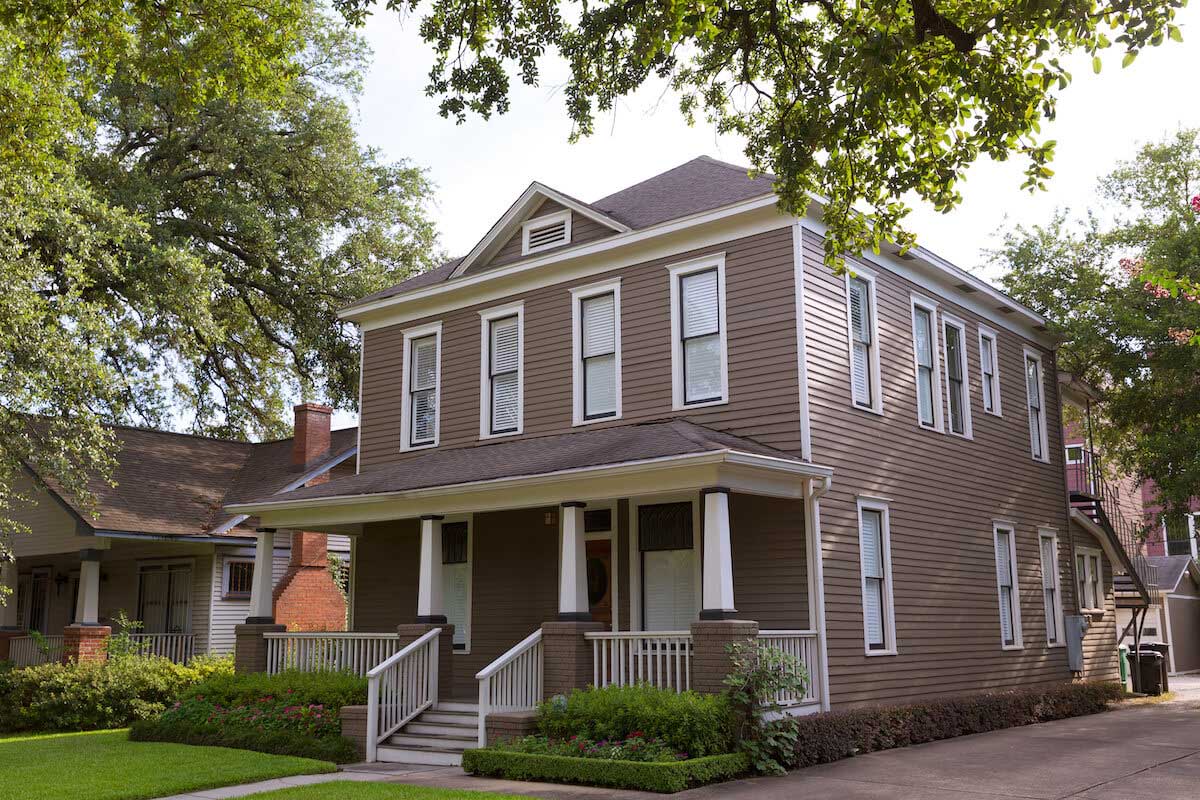 The Heights, also known as the Greater Heights, has long been regarded as one of Houston's most popular neighborhoods. Known for its many historic Victorian-style restorations and numerous amenities and attractions within easy walking distance of homes here, the pedestrian-friendly Heights is among the best neighborhoods in Houston to buy a house or other real estate investment property.
Houston Heights features an eclectic mix of real estate, including new construction homes, historical renovations, and several townhouses and condos. Multi-family properties typically list from the $200s, while traditional homes are generally priced from the $600s to more than $2 million. The neighborhood's restored Victorian mansions usually sell for well into the millions. Rentals in the Heights usually perform well, earning between $1,500 and more than $4,000 monthly.
Interested buyers will find some of the city's most impressive 10-year appreciation rates for real estate in The Heights. The last decade and change have seen home values here climb as much as 60%, while land values are up more than 90% during the same period. Historically, The Heights has been among Houston's best and most reliable real estate investment opportunities, and that trend continues today.
Reasons to Invest in The Heights
Pedestrian-Friendly Neighborhood
Robust Restaurant and Entertainment Scene
Strong 10-Year Land Value Appreciation
Healthy Rental Market
Convenient to Houston Job Markets
Rice Military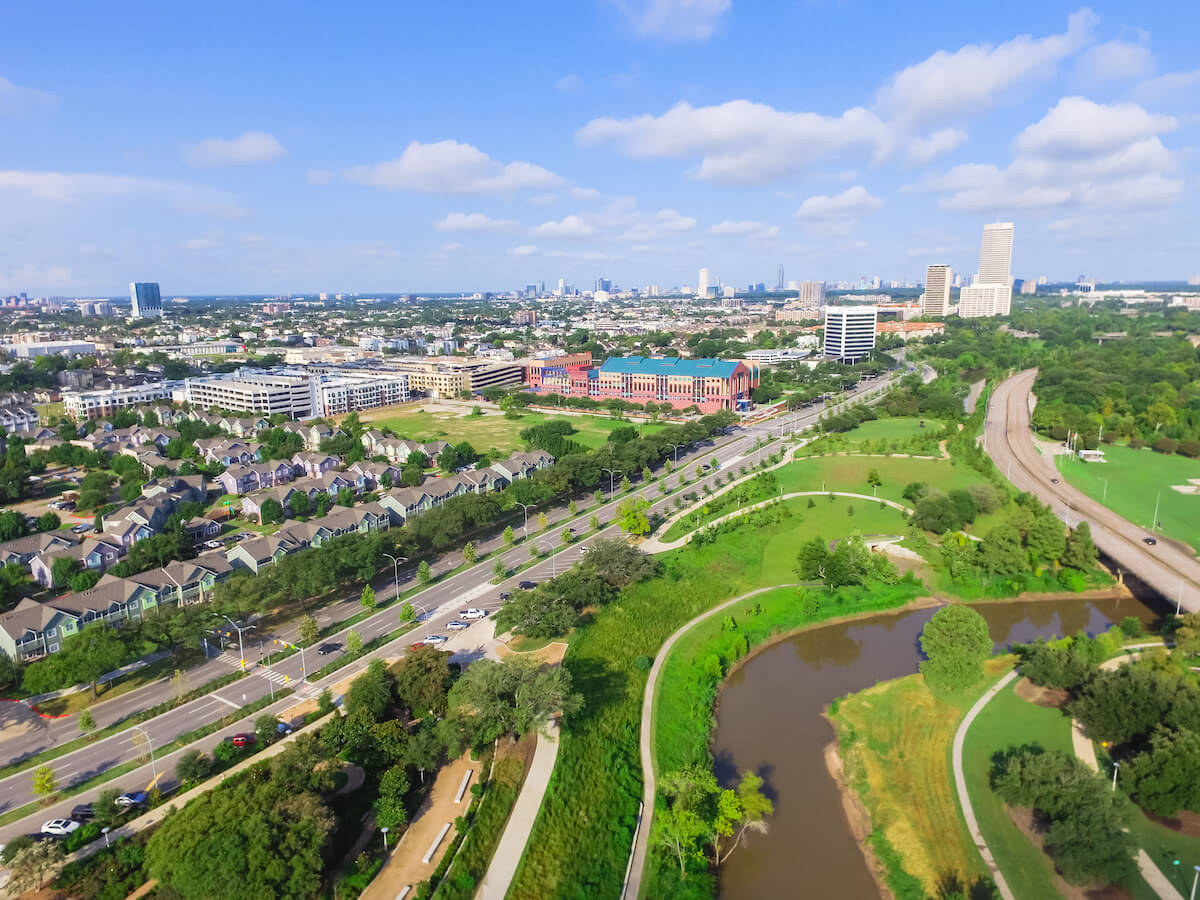 Houston's Rice Military neighborhood sits inside Loop 610, between Washington Avenue and Buffalo Bayou. Like many similar inner-loop communities, Rice Military saw a significant number of renovations and tear-downs during the late 90s and early 2000s, making room for new construction homes and luxury townhouse development. Today, the neighborhood is among the city's most popular, offering homeowners a variety of residential sections to choose from as well as an abundance of area attractions and amenities.
Single-family homes in the Rice Military area typically average around 2,500 square feet, with prices ranging from the $300s to $1.7 million. The rental market here is strong, with leases earning about $1,700 monthly for condo residences, while single-family properties typically generate between $2,600 and $5,000 per month.
Real estate in this part of Houston has risen substantially in a 10-year period. Home sales prices have increased by almost 30% in the last decade, while land values have gone up by more than 110% during the same time. Short-term land appreciation is evident here as well, with a five-year increase of more than 50% and a single-year return of 33%.
Reasons to Invest in Rice Military
10-Year Land Appreciation Over 100%
Convenient Inner-Loop Neighborhood
Significant Recent Home Renovations
Strong Rental Demand
EaDo
East Downtown's revitalized district, commonly referred to as EaDo, is an up-and-coming Houston neighborhood prized for its collection of fun and funky dining and entertainment options. Located near popular landmarks like Minute Maid Park, the Toyota Center, and Houston's George R. Brown Convention Center, EaDo is one of the city's most lively and pedestrian-friendly neighborhoods. There's a lot to be said about the appeal of living in downtown Houston.
EaDo features an assortment of properties, including single-family homes, townhouses, and condos. Many of the neighborhood's 30s-era homes are ripe for restoration, and buyers will also find several unimproved lots ready for new construction. The median list price for homes in EaDo generally runs in the $400s, while rentals in the neighborhood command nearly $2,000 per month on average.
As one of Houston's hottest spots for new residential and commercial development, the East Downtown district is beginning to show excellent returns on real estate investments in the area. For example, home values in EaDo have risen approximately 36% in a 10-year period, with expectations for significant ongoing appreciation. Continued demand and development ensure EaDo will remain among the best neighborhoods to invest in Houston real estate.
Reasons to Invest in EaDo
Up and Coming Houston Neighborhood
Relatively Affordable Home Prices
Popular Area Attractions and Activities
Convenient to Downtown Employers
Upper Kirby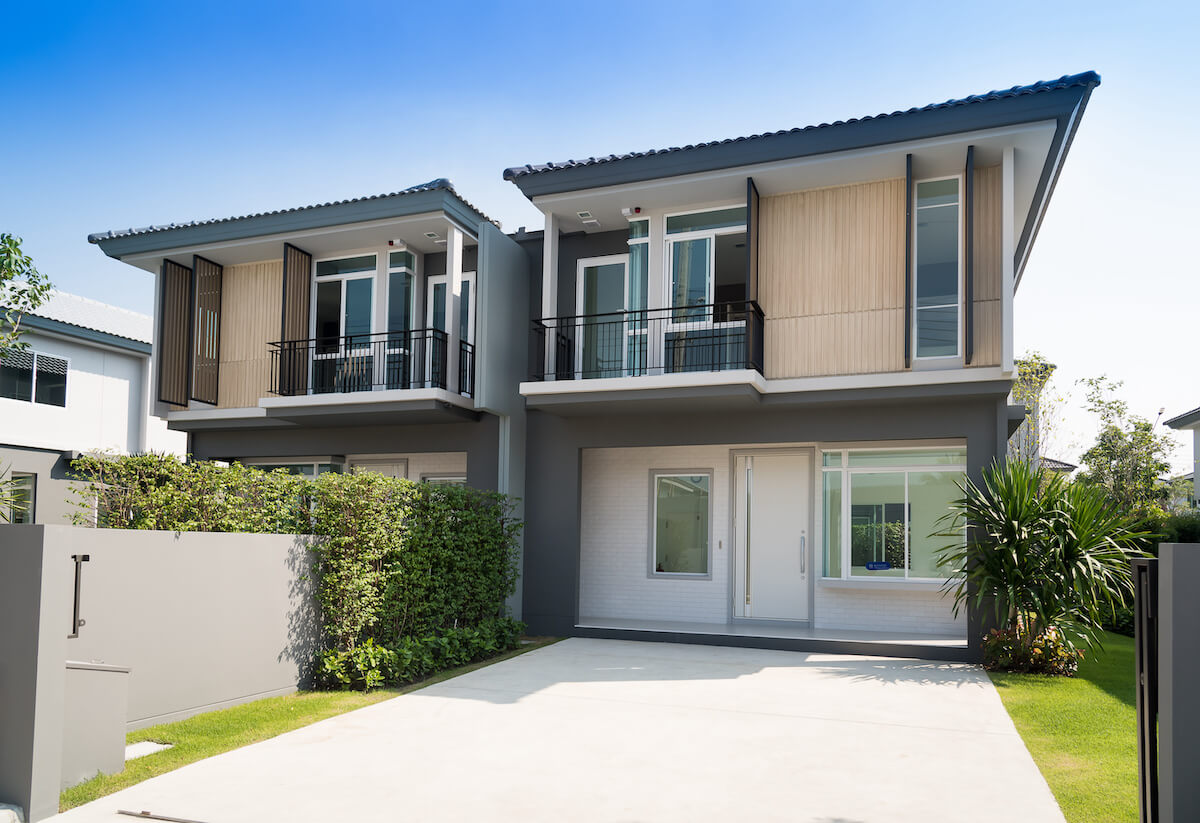 Houston's Upper Kirby neighborhood is located near the Southwest Freeway and Kirby Drive amid some of the city's most popular dining and entertainment options. The area includes several well-known residential sections, like Richmond Place, Crawford, and Alabama Place, that feature original construction homes from the 1930s. Elsewhere, many of the older Upper Kirby properties have been replaced with modern townhomes and luxury high-rise condos.
Townhouses and condominiums in this part of the city generally list from the $100s to the $500s. Single-family homes in Upper Kirby start from the $500s and reach a million or more for many of the area's newer deluxe properties. Rent demand is high in the neighborhood, with the average lease generating more than $4,000 per month at roughly $2 per square foot.
Upper Kirby real estate remains one of Houston's best investments, particularly with regard to home value appreciation over the past several years. Real estate sales prices here are up over 30% over a single year, nearing a return of 50% over the previous decade. Demand for properties in the neighborhood also remains strong, with the number of residential units sold near a 10-year high.
Reasons to Invest in Upper Kirby
Abundant Dining and Entertainment
Convenient to Top Houston Attractions
Commands High Average Rent Rates
Strong Demand for Rental Property
Garden Oaks
Garden Oaks sits just outside Houston's Loop 610, near West 34th Street and North Shepherd. The neighborhood is one of the city's oldest residential developments, dating back to the 1930s. Many of the area's original homes have since been restored to their former glory, while others gave way to new luxury townhouses and modern custom homes.
Home types in Garden Oaks vary from cozy bungalows to larger ranch-style properties, most measuring between 2,000 and 5,000 square feet. Residential lots in the neighborhood typically run larger than most in Houston, averaging just over a quarter of an acre. Single-family homes here are generally priced from the $500s to over $2 million, and rental rates average more than $2,500 a month.
Real estate in Garden Oaks has proven to be a solid choice for both short-term and long-term investment. Land values have shown returns of more than 20% in a single year, 33% over five years, and more than 100% during the last decade or so. Home values have risen similarly, up almost 80% over 10 years. The investment potential for Garden Oaks remains strong, with demand for property in the neighborhood showing no signs of slowing.
Reasons to Invest in Garden Oaks
Popular Northwest Houston Neighborhood
10-Year Land Value Appreciation Over 100%
Consistently Strong Real Estate Appreciation
Recently Renovated Single-Family Homes
Quarter-Acre Average Lot Size
West University Place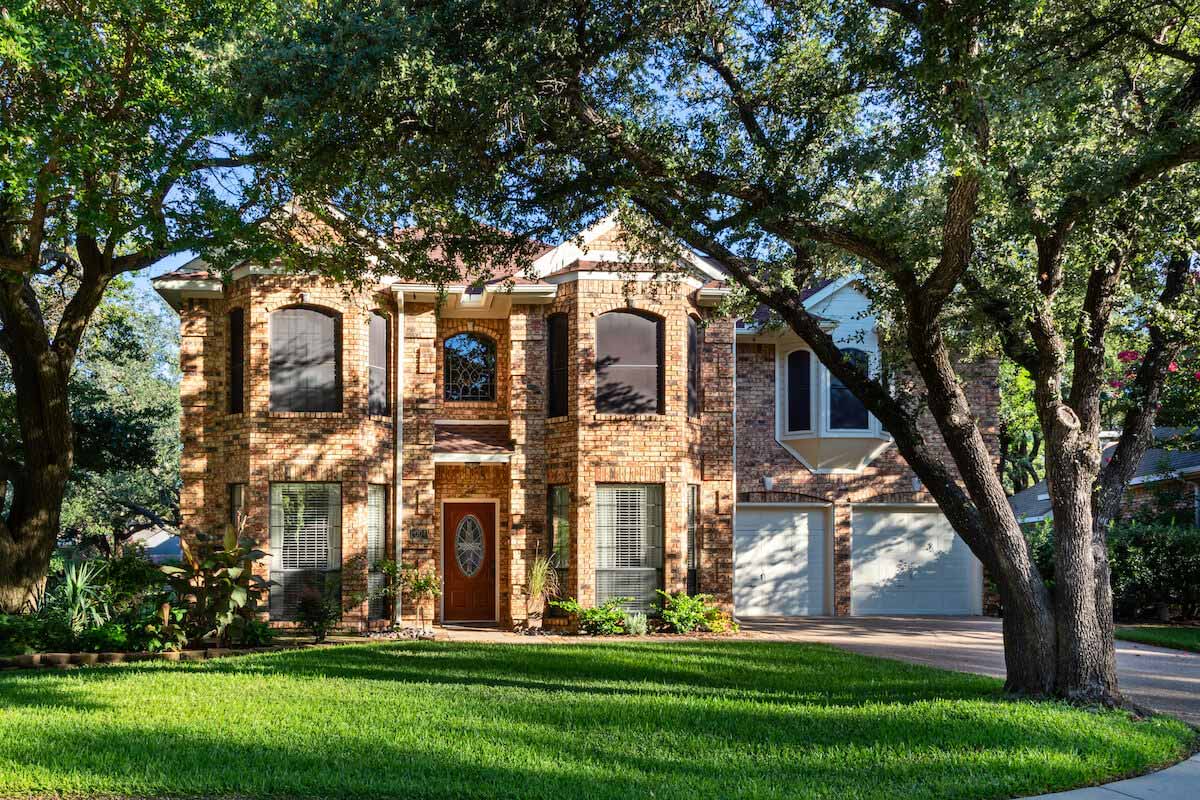 The iconic neighborhood of West University Place is among the best places to live and invest in Houston. West University, or West U as it's known locally, sits in one of the city's most coveted spots, convenient to Memorial Park, The Galleria, Rice University, Houston's Museum District, and the city's vibrant Downtown area. Some of Houston's best dining, shopping, and entertainment venues are just minutes away for homeowners living in West U.
The neighborhood comprises primarily single-family properties, many dating back to the 30s and 40s. Numerous vintage homes here have been updated and restored, while some older units were replaced with new construction. Today, West University features over 1,600 residential properties with layouts averaging around 4,000 square feet on lots ranging up to a quarter acre or larger. Homes in West University Place normally list from the $600s to $3 million and more.
West University Place real estate offers buyers a proven investment opportunity. Home values have improved steadily over a 10-year period, showing more than a 60% gain, while land values in West U have risen by 85% over the same period. Sales volume in the neighborhood has remained steady as well.
Reasons to Invest in West University Place
Strong 10-Year Land Value Appreciation
New Construction and Recent Renovations
Larger-Than-Average Homesites
High-Demand Inner-Loop Neighborhood
Invest in Your Future in Houston
Any investment has its risks and uncertainties, but investing in real estate has traditionally been seen as one of the best investments you can make. By conducting thorough research and working with experienced professionals, you can make informed decisions that maximize your chances of success. Ultimately, the neighborhoods listed here represent some of the most promising areas for real estate investment in Houston and present opportunities for long-term growth and financial security.
Houston's thriving real estate market offers many opportunities for investment. From the tranquil suburbs to the lively city center, there are options to fit every investor's goals and preferences.