8 Best Neighborhoods in Tomball, TX: Where to Live Near Tomball
Posted by Texas Real Estate Source on Tuesday, April 18, 2023 at 5:03:05 PM
By Texas Real Estate Source / April 18, 2023
Comment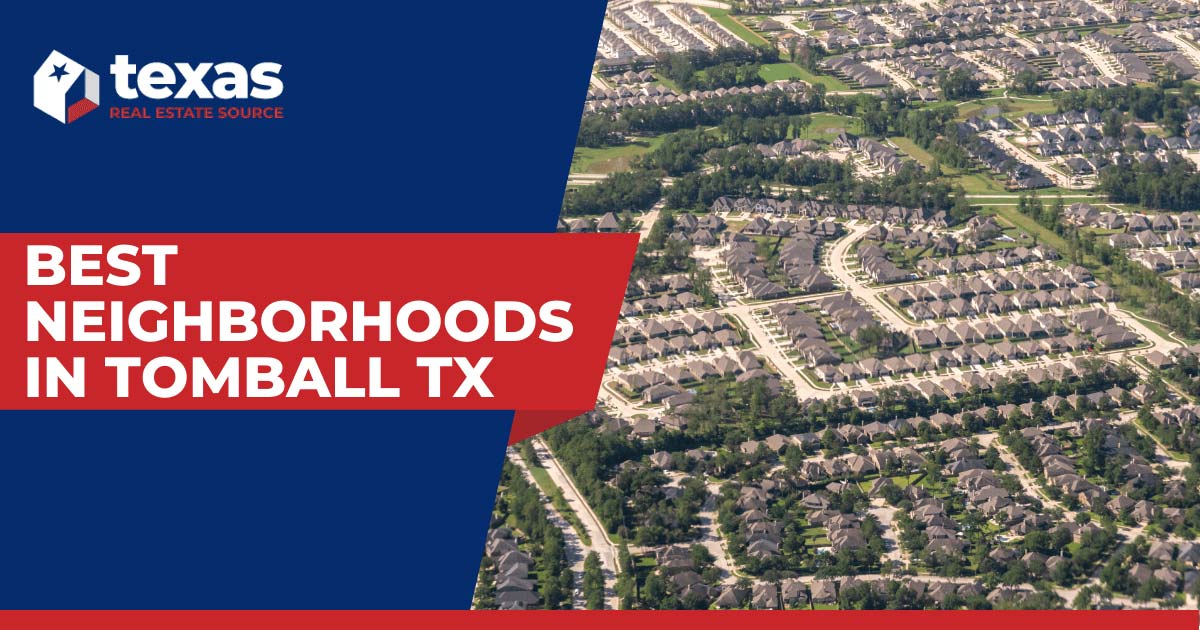 Tomball is a charming city at the northwest edge of the Houston metro, known for its rich history and small-town feel while still being relatively close to Houston. From the beautiful parks and green spaces to the historic landmarks and cultural hotspots, there's no shortage of things to see and do in the city of Tomball.
However, while there are plenty of good reasons to move to Tomball, the question remains: which neighborhood should you choose? The best neighborhoods in Tomball offer all kinds of home sizes, styles, and price points. If you're wondering where to start, these eight Tomball neighborhoods might deserve a spot on your house-hunting list:
Creekside Park
One of the best neighborhoods in the Tomball area is Creekside Park, a master-planned community of more than 7,000 homesites on 3,500 acres. While technically in the southwest corner of The Woodlands community, this neighborhood is only around seven miles from the center of Tomball, and homes here have addresses in Tomball, The Woodlands, and the community of Spring. Creekside Park comprises a variety of residential sections, including an active adult community, a gated area with custom estate homes, and several multi-family options.
Single-family homes in the neighborhood are generally newer construction, with spacious floorplans ranging between 2,700 and 5,600 square feet. Residential lots here are also larger than average, measuring up to a quarter of an acre or more, and backyard amenities like private pools and outdoor kitchens are common throughout the area. Property listings for Creekside Park typically start from the high $400s, climbing to over $1.3 million for some of the neighborhood's premier estates.
While the homes in Creekside Park are first-rate, the outdoor offerings here are equally impressive. The community features an abundance of lakes and water features, numerous parks and trails, and private golf courses at the Club at Carlton Woods Creekside. Nearby, the heavily-wooded George Mitchell Preserve straddling the Spring Creek nature area provides miles of hiking and biking, lots of native flora and fauna, and plenty of room for exploration.
Creekside Park Amenities
Community Lakes and Water Features
Multiple Parks and Playground Areas
The Club at Carlton Woods Creekside
Rob Fleming Park Recreation Center
George Mitchell Preserve
Onsite Tomball ISD Schools
Willowcreek Ranch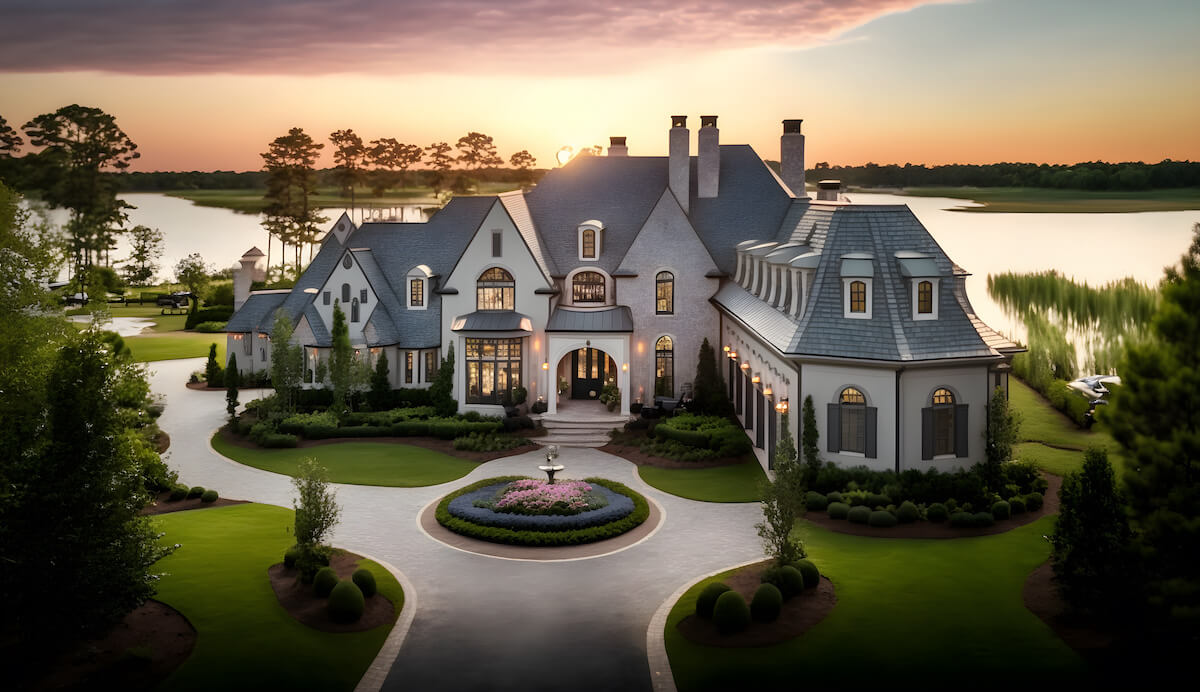 Southwest of Tomball, near Grand Parkway and Telge Road, sits the horse-friendly community of Willowcreek Ranch. The neighborhood features a few hundred homes with acreage, several of which are large enough to accommodate horses. Willowcreek Ranch also boasts more than seven miles of horseback trails, providing resident equestrians with plenty of places to saddle up and ride.
Horse owners also have exclusive access to the community's world-class equestrian center at the east end of Willowcreek Ranch Road. The Stables at Willowcreek Ranch offers full-service boarding facilities, indoor and outdoor arenas, riding lessons, horse training, and onsite caretakers. Elsewhere, folks enjoy lots of parks and green space, several hiking and biking trails, and kayaking or fishing on the 50-acre private recreational lake.
Typical luxury homes in Willowcreek Ranch feature contemporary country styling, with massive layouts ranging up to 10,000 square feet and larger. Homesites here are also stunning, with many tree-lined lots measuring as much as seven acres or more. Willowcreek Ranch real estate listings generally vary from around $1.6 million to more than $4 million, ranking the community among the most expensive neighborhoods near Tomball.
Willowcreek Ranch Amenities
Lakehouse Lodge Amenity Center
50-Acre Community Lake
Fishing and Paddlesports
Fitness and Yoga Studio
Parks and Open Play Areas
Hiking and Biking Trails
Horseback Riding Trails
Stables at Willowcreek Ranch
Albury Trails Estates
Another of the best communities in the Tomball area is the Albury Trails Estates neighborhood, tucked in next to the Willow Creek nature area about a mile north of the Grand Parkway toll road. Homebuyers considering this part of the Greater Houston metro will find the main entrance to Albury Trails Estates just off Spell Road at Knight Quest Drive.
Among the more than 500 homesites in this 170-acre community are a mix of recently built properties and ready-to-build lots from top-rated contractors like Harrisburg and Gehan Homes. The average residence in Albury Trails Estates measures just under 3,000 square feet and is priced in the $300s and $400s.
Albury Trails Estates' community amenity center is located on the cul de sac at the end of the neighborhood's Gallant Flag Drive. Here homeowners and their guests can splash about in the five-lane lap pool and adjacent wading pool, while a covered playground offers fun and excitement for the young ones. Paved hiking and biking trails run throughout the neighborhood and the nearby Willow Creek nature area, providing residents with plenty of room to roam.
Albury Trails Estates Amenities
Community Swimming Pools
Shaded Playground
Paved Hike and Bike Paths
Greenbelts and Open Space
Willow Creek Nature Area
Klein ISD Schools
Rosehill Reserve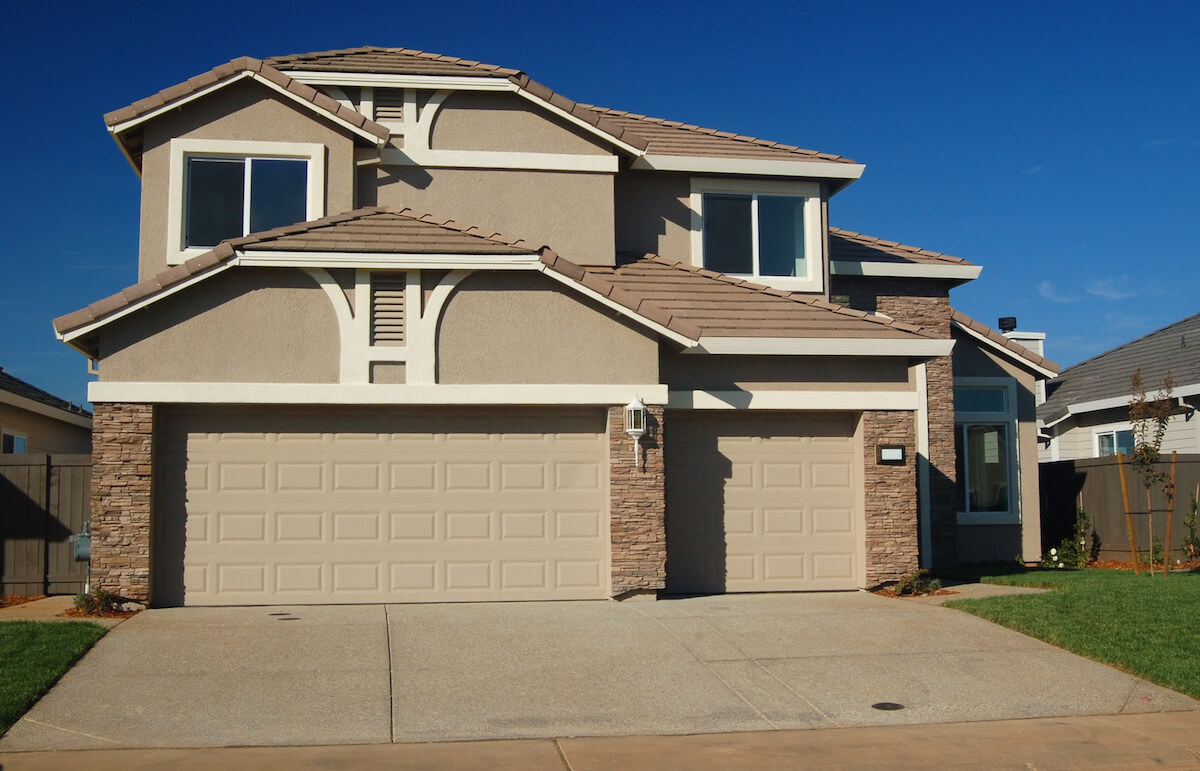 A few miles west of Tomball, along FM 2920, sits the new construction neighborhood of Rosehill Reserve. Residents here enjoy convenient proximity to major area roads and thoroughfares, including the nearby Grand Parkway that forms the outermost loop around much of Houston.
Beyond Rosehill Reserve's main entrance, prospective buyers will find a selection of traditional style one and two-story homes featuring brick and native stone exteriors. The neighborhood boasts new and recent construction from respected builders like Castle Rock, Chesmar, Lennar, and Gehan Homes. Typical properties in the community average around 2,800 square feet on spacious lots with fenced backyards. Home prices here typically range from the $300s to the $500s, ranking Rosehill Reserve among Tomball's most affordable neighborhoods.
The Rosehill Reserve clubhouse and swimming complex provide residents with an impressive collection of lifestyle amenities and outdoor activities. A resort-style pool and sun deck with cabana seating overlook nearby private lakes. The wide-open green space features a playground, picnic pavilion, and paved pathways connecting with the rest of the community, including several pocket parks and additional play spaces.
Rosehill Reserve Amenities
Community Lakes and Water Features
Resort-Style Clubhouse and Pool
Pocket Parks and Playgrounds
Paved Hiking and Biking Trails
Tomball Independent School District
Lakes at Creekside
Midway between Tomball and The Woodlands sits the Lakes at Creekside neighborhood. Located about a half-mile west of Kuykendahl on the south side of Hufsmith Road, the community spans both Klein Independent School District and Tomball ISD. Lakes at Creekside comprises just over 600 homesites across several neighborhood sections, including a gated enclave of fewer than 50 waterfront and lake-view properties at Driftwood Harbor Lane.
Featuring new and recent construction homes from Tomball-area builders like Tri Pointe and Toll Brothers, the Lakes at Creekside offers layouts from 2,200 to more than 3,000 square feet. Lots are generally spacious enough for fenced yards and private swimming pools. Home prices here usually range from the $400s to the $700s.
Inside the neighborhood's beautifully-landscaped entrance at Hufsmith Road, beyond the first of several community water features, is the Lakes at Creekside clubhouse and recreation center. Here homeowners enjoy a waterpark-style experience with twin slides splashing into a large freeform swimming pool. A spacious sundeck surrounds the water, and there's plenty of covered seating as well. Residents can get their workout in on state-of-the-art exercise equipment at the adjacent fitness center, and kids have several nearby playgrounds built especially for them.
Lakes at Creekside Amenities
Multiple Community Lakes
Clubhouse and Recreation Center
Waterpark-Style Swimming Complex
Shaded Picnic Pavilion
State-of-the-Art Fitness Center
Beach Volleyball Court
Pocket Parks and Playgrounds
Walking and Riding Trails
Inverness Estates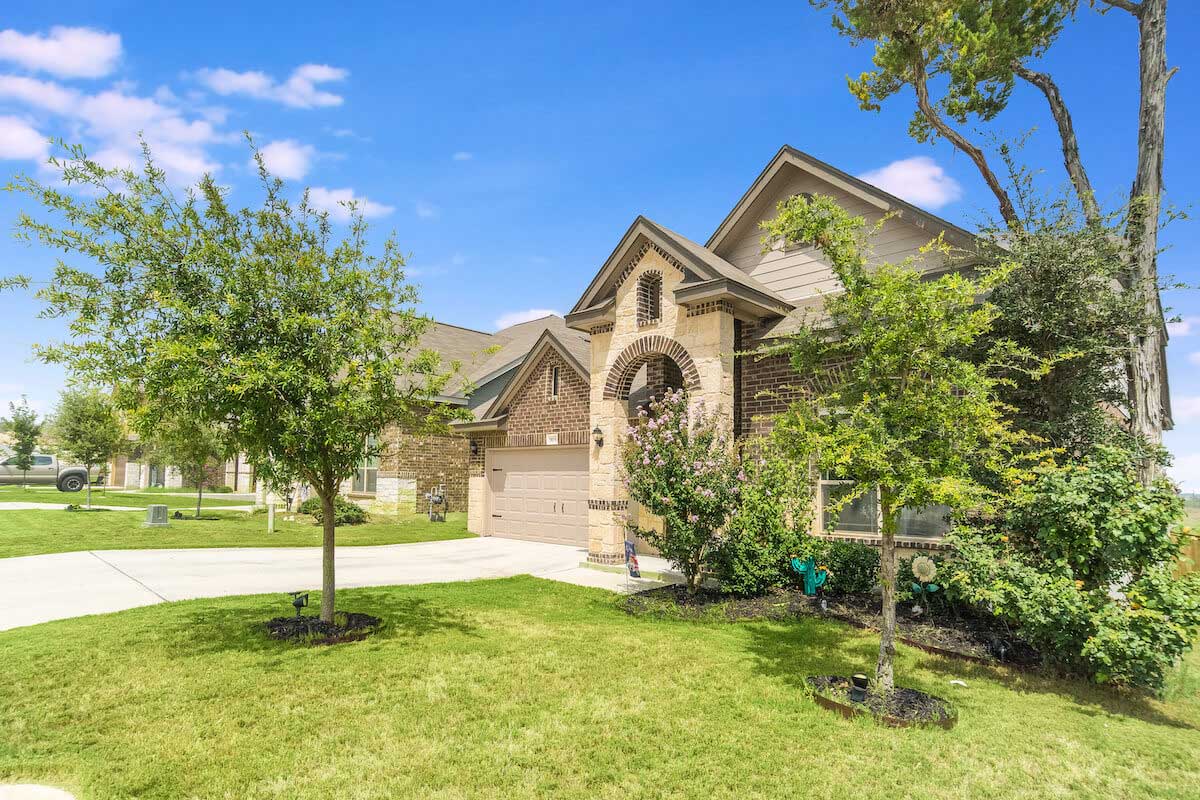 Inverness Estates, southeast of Tomball at Grand Parkway and FM 2920, is considered by locals to be one of the best neighborhoods in this part of North Houston. Nestled next to the heavily-wooded Willow Creek nature area, residents here enjoy an ideal mix of outdoor country lifestyle combined with the conveniences normally associated with a master-planned community.
The Inverness Estates neighborhood features more than 700 single-family properties built within the past few years. Homes here are primarily traditional style design, with one and two-story floorplans measuring between 2,200 and 4,000 square feet. Homes for sale in Inverness Estates generally start from the high $300s to the $500s, with an average price in the low $400s.
The centerpiece of the community's lifestyle amenities is the Inverness Estates Clubhouse, located just inside the entrance off FM 2920. Homeowners and their guests enjoy a six-lane lap pool and adjacent kid-friendly splash zone, with plenty of nearby shaded seating. The ample open green space also features two lighted tennis courts, a covered playground, and paved pathways wrapping around several private lakes.
Inverness Amenities
Community Clubhouse
Swimming Pool and Splash Pad
Two Lighted Tennis Courts
Shaded Playgrounds
Picnic Pavilion
Paved Hike and Bike Paths
Private Lakes and Fountains
Klein ISD Schools
Woodtrace
The gated community of Woodtrace sits in a wooded part of Montgomery County about five miles north of Tomball near the small suburb of Pinehurst. Addresses here fall just inside the northern boundary of Tomball ISD. Homeowners enter the neighborhood at the guard house and gate on Woodtrace Boulevard, west of Highway 249.
Inside the Woodtrace community, interested buyers will find a variety of existing homes and vacant lots ready for new construction. Typical single-family homes in the neighborhood feature traditional-style architecture and floorplans ranging between 2,300 and 4,600 square feet. Lots run large as well, with the average homesite measuring around a quarter of an acre. Home prices in Woodtrace are generally from the $400s to the $800s.
Among the community's many amenities is the impressive Woodtrace Recreation Center, overlooking the 23-acre spring-fed Lake Woodtrace. The uniquely-designed clubhouse boasts a well-appointed event space and catering kitchen, with an outdoor resort-style lap pool and sun deck adjacent to the lake. Pocket parks, picnic areas, and playgrounds are nearby, with pathways leading to the lake where residents enjoy their private fishing pier and canoe dock. Elsewhere, Woodtrace Central Park brings several acres of natural beauty and outdoor recreation to the heart of the neighborhood.
Woodtrace Amenities
Guardhouse and Gated Entry
Woodtrace Recreation Center
Swimming Pool and Sun Deck
Clubhouse and Full Kitchen
Spring-Fed Community Lake
Woodtrace Central Park
Wooded Hike and Bike Trails
Playgrounds and Dog Stations
Amira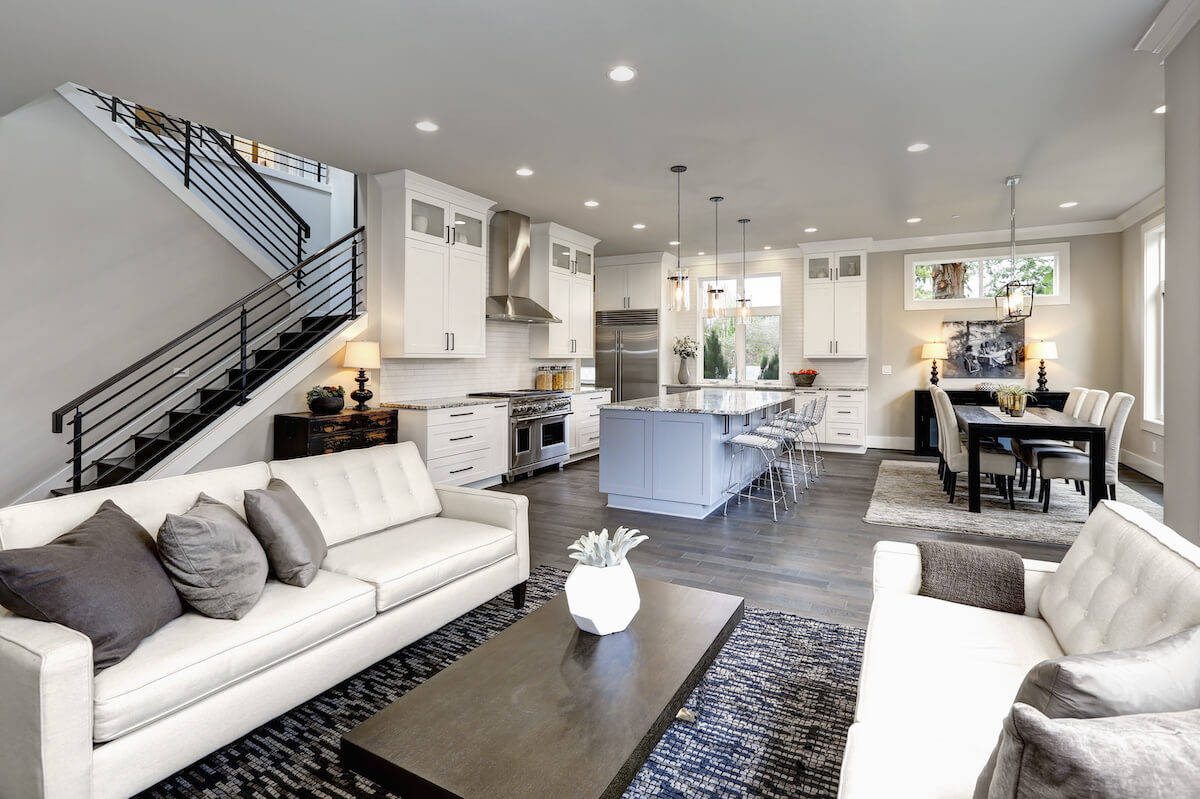 South of Rosehill Reserve is the popular Tomball neighborhood of Amira. This master-planned community spans nearly 500 acres on both sides of Cypress Heights Drive, from the Grand Parkway north to Holderrieth Road. The main entrance off Mueschke Road at Amira Drive leads to a spectacular community center that sits at the heart of the neighborhood.
Homeowners here enjoy vacation-style fun at the aptly named Resort at Amira. The sprawling clubhouse hosts a fitness gym, yoga studio, and a fully-stocked kitchen, while a sparkling pool and sun deck await outdoors. The beautifully-landscaped grounds feature playgrounds, event space, and an enclosed dog park adjacent to one of Amira's private lakes. Walking trails wind throughout the neighborhood, connecting folks with the many community amenities and with one another.
Amira primarily features new construction by Beazer and Perry Homes, with floorplan layouts running from around 1,800 to 3,800 square feet. Homesites here measure up to a quarter of an acre, and homes for sale in Amira usually range from the $300s to the $700s.
Amira Amenities
The Resort at Amira Clubhouse
Resort-Style Swim Complex
Fitness Center and Yoga Studio
Pocket Parks and Playgrounds
Several Community Lakes
Derby Dog Park
Discover Your Dream Home in Tomball
Tomball, Texas, offers a wide range of neighborhoods that cater to different lifestyles and preferences. Whether you're looking for a brand-new home or an established community, you'll be able to find a home that fits the bill. From the expansive acres of Willowcreek Ranch to the resort-like atmosphere of Amira, each neighborhood in this vibrant city has its own unique personality and attractions.
Ready to discover your next home in Tomball, Texas? Call The RealFX Group at (512) 956-7390 to get in touch with an experienced local real estate agent and start your Tomball homebuying journey today.