Find the Best Place to Live in Tyler: A Guide to the 7 Best Neighborhoods in Tyler, Texas
Posted by Texas Real Estate Source on Wednesday, September 14, 2022 at 8:22 AM
By Texas Real Estate Source / September 14, 2022
Comment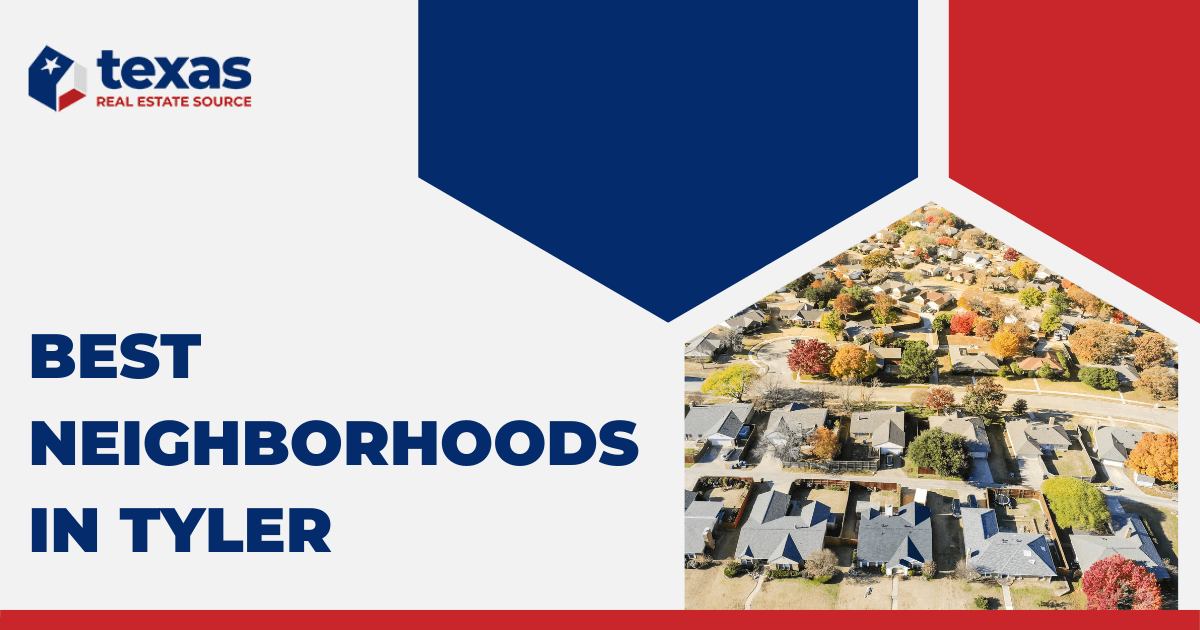 If you want the ideal mixture of city living and country amenities, Tyler may be the city for you. The best neighborhoods in Tyler offer easy access to the city's best things to do, like the Caldwell Zoo, Tyler Municipal Rose Garden, and mature trees. Whether you're looking for a quiet suburban neighborhood or a more active urban area, Tyler has something to offer everyone.
Azalea Historic District
Established as a historic district in 2003, the Azalea Historic District is known for its wide range of architectural styles and the growth it experienced due to the discovery of oil in Tyler's East Texas Oil field. Around the community, homes and landmarks are adorned with colorful splashes of Azalea plants, pecan trees, oaks, and maples. Nearby is Michelle's, a bar and dine-in restaurant, and Brady's Specialty Coffee, a cafe with tea, coffee, and finger foods.
The lush greenery, red-brick streets and buildings, and dark wood sitting areas are reminiscent of Texas' pre-modern eras. While many of the houses are stately antiques, modern homes and utilities are spread throughout the neighborhood. In fact, it has the most significant number of mid-20th-Century homes in the city. There's a wide range in price ranges for homes in the Azalea Historic District, with homes starting at around $300,000 and stretching up into the low millions.
Azalea Historic District Amenities
McClendon House
Children's Park
Brooke & Bre Bridal and Prom Boutique
Brickstreet Pharmacy
Hollytree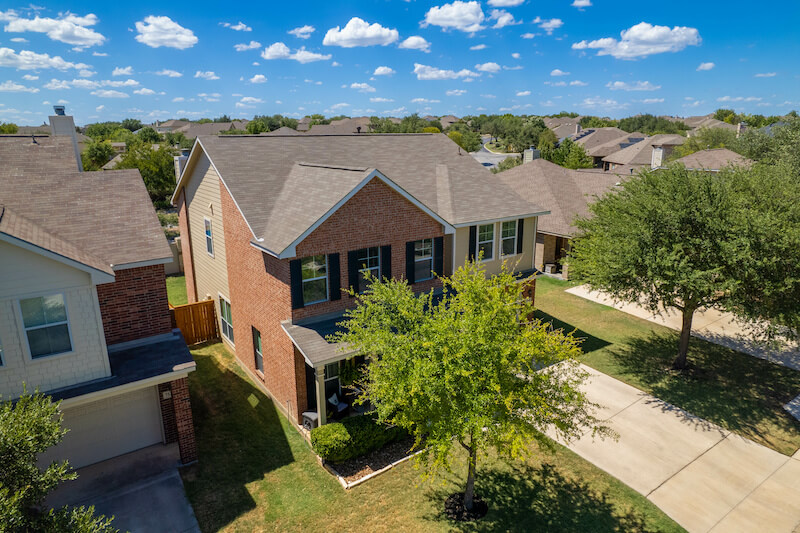 Hollytree has several subcommunities, including Hollytree Place, Hollytree Square, the Villas of Hollytree, and Winsford. Homes for sale in Hollytree generally range between $500,000 and $2 million. The Winsford gated community overlooks the golf course and two lakes with benches and resting areas to watch the ducks, geese, and other wildlife visitors. The Villas of Hollytree, near the corner of Grande Boulevard and Hollytree Drive, has homes with golf courses or lake views. Throughout the neighborhoods are walking trails to navigate the over 900 homes and the many recreational opportunities nearby.
The Hollytree Country Club has a 28,000-square-foot clubhouse with formal and casual dining options, along with a swimming pool and locker rooms. The course itself has hills and other features that are challenging and fun for any skill level. The country club also offers a tennis program, with a pro shop that offers lessons and equipment to be used on their lighted courts.
Residents of this neighborhood enjoy fast access to Loop 49, shopping at The Village at Cumberland Park and Target. Some hotspots nearby include Razzoo's Cajun Cafe, a highly-rated dine-in restaurant, and Bernard's Mediterranean Restaurant, a delightful dining option with atmospheric lighting.
Hollytree Amenities
Walmart Neighborhood Market
Lowe's Home Improvement
Dollar Tree
FRESH by Brookshire's
Legacy Trail
AMC Classic Tyler 14 cineplex for films, opera, and sports events
Starbucks
HomeGoods
The Cascades
Just four miles west of downtown and situated along the shore of Lake Bellwood, The Cascades Country Club is spread over 500 acres. The Cascades also have access to the Lake Club with canoes, kayaks, ski boats, and fishing boats to enjoy on the 200-acre Belwood Lake. Residents of the neighborhood enjoy the area's rolling hills and thick woods, access to Cascades Bar and Brunch Hall, an on-site restaurant, and community social events.
The natural appeal of the neighborhood can be enjoyed in The Stretford at The Cascades, a high-rise condominium with views of the golf course, downtown, and the lake. The 86-foot-long swimming pool also overlooks the lake. Homes in the neighborhood typically range between $600,000 and $4 million, though some condos are a little more affordable.
The Cascades Amenities
Sam's Club
All Saint's Episcopal School
The Rose Spa
Marble Haze, a women's clothing store
Design Inspirations Jewelry
Tyler Indoor Sports Complex
Furniture Row
Hollywood Movie Theatres
Cambridge Bend Estates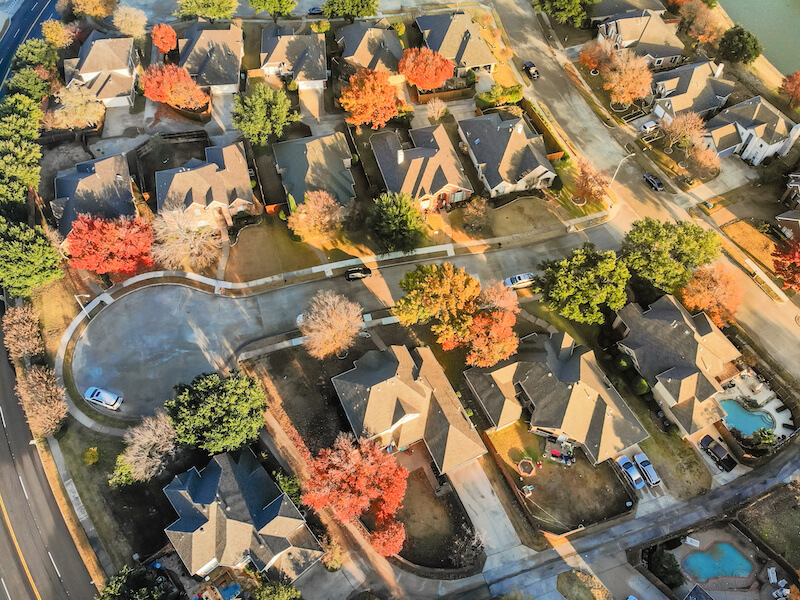 Established in 2006, the Cambridge Bend Estates neighborhood is still relatively small at under 200 homes. Homes in Cambridge Bend Estates typically range between $600,000 and $800,000.
Residents enjoy underground utilities, access to nearby schools, and a collection of mature pines and hardwood trees. With its community pool and pavilion, residents have on-site recreation, and the nearby open area is great for hosting events and get-togethers near Shackleford Creek. Its proximity to Highway 69 gives residents easy access to the highly-rated mid-range restaurant, Mama's, and Clear Spring's Restaurant.
Cambridge Bend Estates Amenities
Premier Veterinary Hospital
Youngblood Garage Auto Repair Shop
Comet Cleaners
US Post Office
Cowboys Bar
Target
Walmart Supercenter
CVS Pharmacy
The Woods
Established in 1983, The Woods has several sub-communities, including The Ridge, Brighton Creek, Storey Lake Estates, Broadmore, and Rock Creek. With over 600 homes, the area is connected via walking trails, luxurious greenbelts, and landscaped common areas. Luxury homes on the site can be priced at over a million dollars, but homes typically sell for between $600,000 and $800,000. Some homes overlook private lakes, but everyone can enjoy a community pool and underground utilities.
Residents looking to settle in this area have plenty of school options, including public and private schools and Tyler's University of Texas campus. For those who want to do some shopping, Mallory's isn't far from the neighborhood's center.
The Woods Amenities
Lena's Park
Ingram Book Store
Bullock Bakery
Licensed Professional Counselor, Laramie Selman
Republic Icehouse Takeout
Get Out Escape Room
Walmart Supercenter
Highland Center Shopping Mall
Charleston Park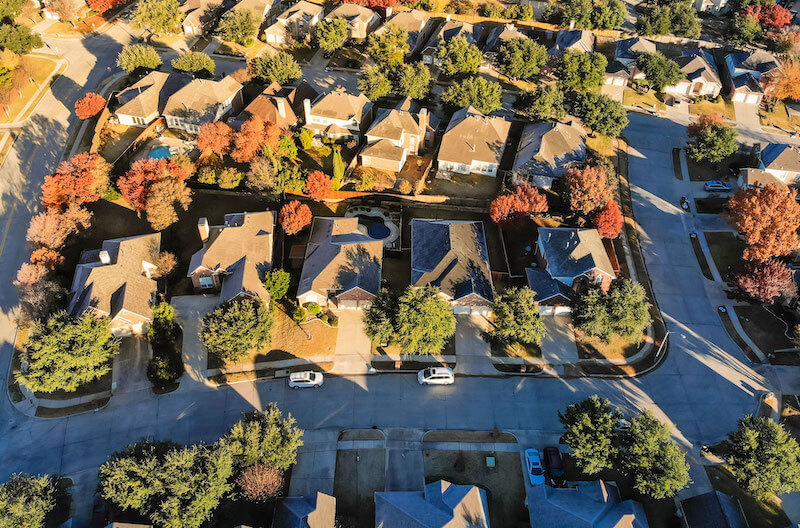 Established in 2001, this small neighborhood has a little over 100 homes. Homes in Charleston Park typically range between $300,000 and $600,000, and there are several lots for sale. The area is close to natural open land and lakes that give the feeling of being outside of the city, though nearby highways make traveling to amenities easy.
Its beautiful spring-fed lake, greenbelts, pines, and hardwoods give this area a natural and personal feel. Residents also enjoy centralized access to the community pool and pavilion, where outdoor grills are available for use.
Charleston Park Amenities
Red Ruby Revivals Clothing Store
Mercado el Pueblo fresh produce market
House of Sunshine Herb Shop
Dollar General
Tyler Archery Club
The Veggie Stand Produce Market
East Texas Aquatics and Tyler Swim Academy
Chapel Hill Veterinary Clinic
Copeland Woods
Copeland Woods is a planned community, so residents and planners take special pride in the natural and architectural beauty of the area. To maintain the natural beauty of the neighborhood, front lawn landscaping is provided for patio home lots. Homes in Copeland Woods generally sell in the $300,000s, and some lots are available.
A few blocks from the city, residents can enjoy easy access to amenities while still getting a country feel. The central garden park provides free grill access and hosts community events. Nearby hotspots include the highly-rated Tiba Grill, a Mediterranean restaurant, and la Madeleine French Cafe. A nearby shopping center has a barbershop, a movie theatre, Home Goods, and several other shopping and eating opportunities.
Copeland Woods Amenities
BJ's Restaurant & Brewhouse
The Jalapeno Tree Takeout Restaurant
Big Lots
Hobby Lobby
Shelley Drive Animal Clinic
Cotton Patch Cafe
Sprouts Farmer's Market
Jessica's Massage Spa
Tyler Has Your Choice of City or Country Living
Tyler is a community where rural and urban have come together to create a mixture of beauty and convenience. With a wide variety of indoor and outdoor sports opportunities and many ways to get involved in the community, residents of Tyler can relax in nature or enjoy living on the edge of an urban environment.
No matter the price range, Tyler's neighborhoods are focused on giving the best to their residents with community pools and amenities, and events to bring the area together throughout the year. With so many excellent neighborhoods and amenities, it's no wonder Tyler is one of the most popular cities for people moving to Texas.