Best Parks in Cypress TX: Kickerillo Mischer Preserve, Matzke Park & More
Posted by Texas Real Estate Source on Wednesday, December 21, 2022 at 2:28:51 PM
By Texas Real Estate Source / December 21, 2022
Comment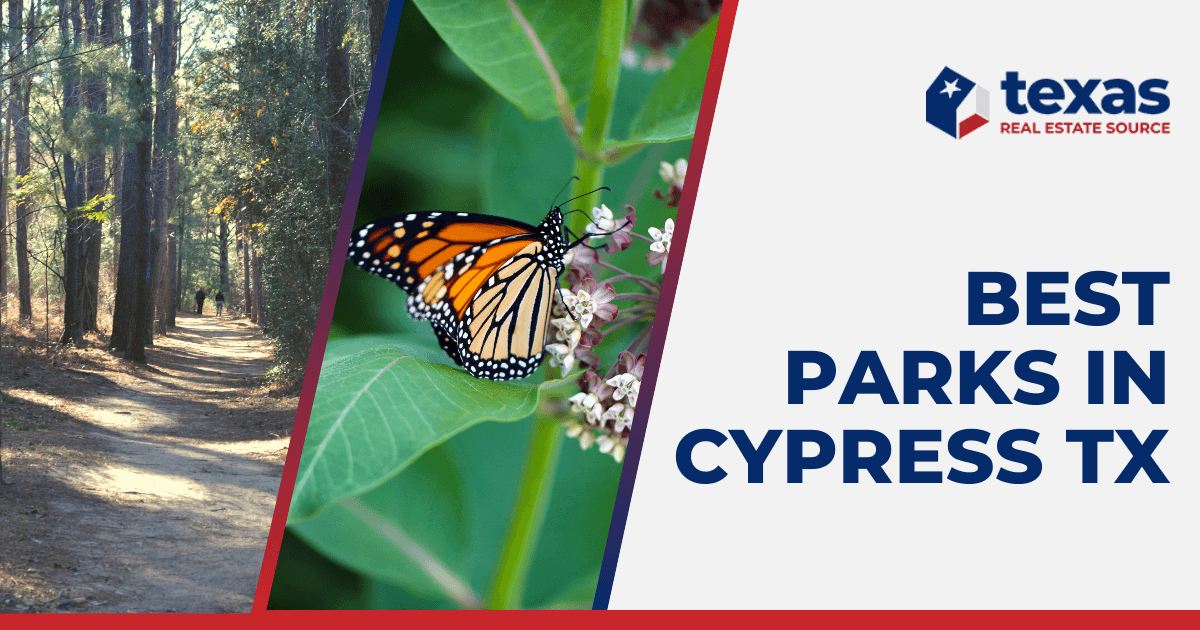 When you live in Houston, you have access to an abundance of amenities, from big-city arts and culture to the kind of shopping you can only get in a major metro. But when you live in the Houston suburbs, you have all that plus the room to spread out and breathe. In addition to its other attractions, the city of Cypress is home to many beautiful parks that take you out of the city bustle and into the serene greenery.
If you're searching for a park near you to enjoy time in nature, get ready to discover the best parks in Cypress, TX.
Kickerillo Mischer Preserve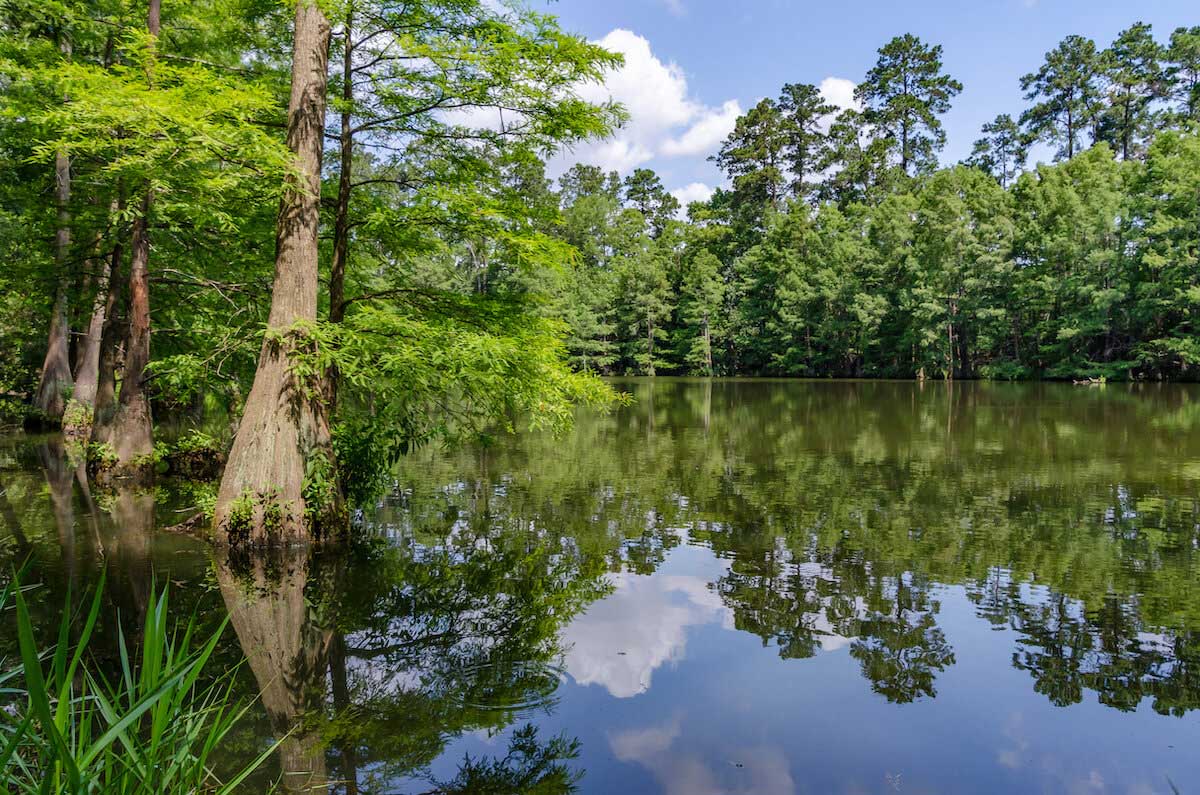 Kickerillo Mischer Preserve, also known as KMP, is an 80-acre property that offers a 40-acre lake, paved roads, trails, fishing piers, a canoe launch, a covered picnic area, and camping.
Enjoy a nice walk around the 1.7-mile trail enjoying the wildlife and flowers, catch a largemouth bass from the fishing pier, or immerse yourself in the lake by taking off on the non-motorized watercraft of your choice. At KMP, the day is yours for the taking.
KMP also features several educational opportunities with regularly scheduled events, including scout activities, field trips, wildlife viewing, environmental education, and more.
Those in Cypress Glen Crossing, Prestonwood Forest, Schroeder Oaks, Woods of Cypress Creek, and Cypresswood at Cutten have easy access to this fantastic nature preserve, and the parking lot sits right in the middle of the park, surrounded by trees and the lake.
Kickerillo Mischer Park is also being added to the Cypress Creek Greenway trail system by connecting with the 100-acre Wood Preserve on the west side of 249. True to its name, this preserve has 100 acres of rolling forests with miles of trails and boardwalks to enjoy. It also connects to a 9-mile mountain bike trail.
Cypress Park
Cypress Park covers a whopping 165 acres and provides hours of outdoor recreation for all ages. The park offers restrooms, playground equipment, walking trails, picnic tables, BBQ grills, and more.
Parkgoers can cast a line, birdwatch, and check out the local wildlife. The paved trail travels around the water retention ponds and has a bridge over the water for those wanting a bit shorter path. There are also several exercise stations placed along the trail for a full body workout amongst the gorgeous scenery. People of all ages can also be seen riding their bikes, walking, or jogging along the picturesque trail.
Visitors can park in the open parking lot or walk/bike from nearby neighborhoods like Lismore Lake Estates, Jefferson Oaks, Windwood, Cypress Creek Estates, and Lakewood Trails.
If you need some quality time in the great outdoors and away from the metropolitan area, this is a great pick.
Matzke Park

Matzke Park is a nearly 20-acre park right next to two Cy-Fair Schools, Bleyl Middle School and Matzke Elementary. It features a paved loop trail a bit over three-quarters of a mile long, water fountains, playgrounds, a free speech area, two covered pavilions, and picnic tables. There are also plenty of benches for visitors to sit and relax amid the tall trees.
This park also features the Matzke Park Butterfly Garden. It's maintained by the Norchester Garden Club and offers host plants for caterpillars and other insects, as well as being an official waystation for migrating monarch butterflies. Take a stroll, admire the flowers, and see how many butterflies and hummingbirds you can spot.
Many clubs take advantage of the large grassy area and exercise stations to host sports games/practices, fitness instruction, and other events such as Baseball Movie Night.
Matzke Park is a great spot for nearby residents in neighborhoods like Norchester South, Grants Trace, Anderson Woods, Stone Mist, and Regency Green to enjoy an afternoon in the sun.
Little Cypress Creek Preserve
Little Cypress Creek Preserve covers 58 acres of heavily forested land, creating a perfect natural getaway just a few miles from Northwest Freeway. This preserve holds a conservation easement with the landowner and the Bayou Land Conservancy, acting as a wetland habitat home to over 100 bird species and animals, including armadillo, deer, and more.
The trail through this property is a 1.7-mile loop, but it can be extended for over 4 miles as it connects to Little Cypress Creek. With so much shade, a dirt surface, and bird blinds to observe the local wildlife, this is a great park to have a nature walk.
Nearby neighborhoods include gated community homes in The Reserve at Cypress Creek, Waynewood Place, and golf course homes at Longwood Village. There is available parking, but there are no water fountains and only a portable bathroom, so come prepared.
Whether you live near or far, everyone can enjoy the peace and solitude of Little Cypress Creek Preserve.
Zube Park
Zube Park is located just 10 miles from the Cypress city center in the Hockley community. It covers 225 acres and offers a nearly 3-mile trail. Within the 225 acres, you can find three separate areas: Zube Park, Zube Spray Park, and, most remarkably, an area that contains a functional, ridable miniature train.
Zube Park has several open-air pavilions, a trailhead, and restrooms. Additionally, one of the pavilions contains a body-weight gym so you can exercise to your heart's content.
The Zube Spray Park features a large playscape including a free splash pad. It's the perfect place to cool down during a warm summer day. It also offers even more pavilions, which can be reserved, and some contain BBQ grills, a sink, picnic tables, restrooms, and electricity.
The free train area is run by Houston Area Live Steamers (HALS). They have a 4,700-foot miniature train track and offer free rides to the public once a month. You can catch a train on the 3rd Saturday of each month from March through November starting at 9 a.m.
Zube Park is a popular and fun place for your whole household to enjoy.
Bud Hadfield Park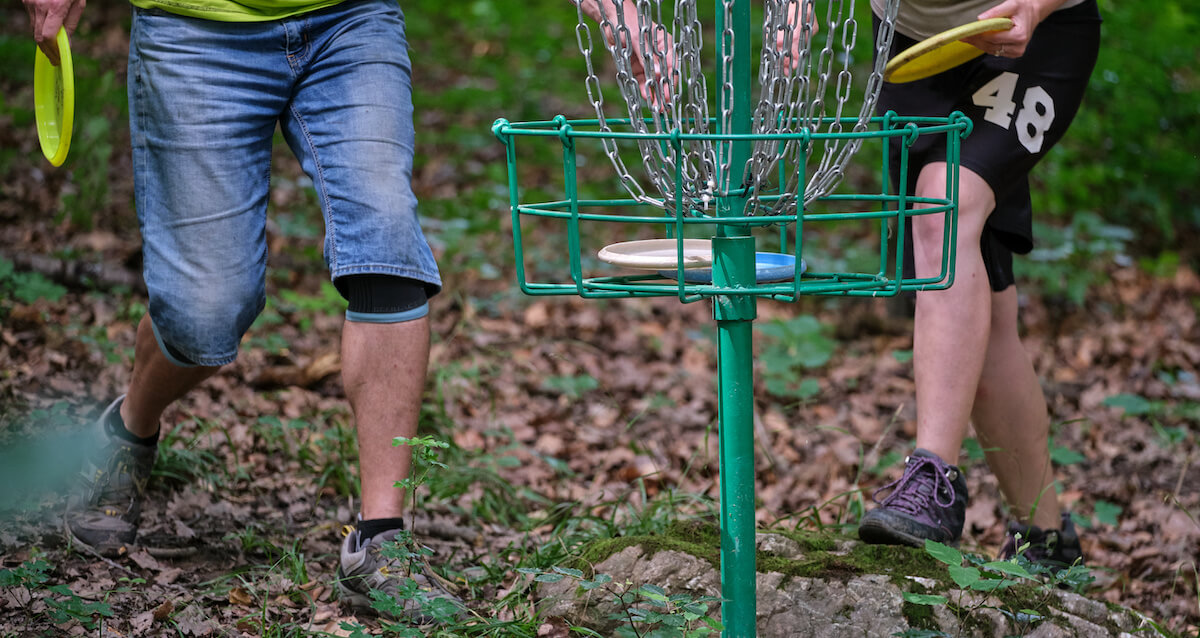 Bud Hadfield Park is a popular spot for disc golf and offers a trail just over a mile long.
The Texas Army Trail disc golf course is 18 holes and is good for experienced players. The heavily wooded areas make for skillful shots and create challenging angles.
It has a small parking lot and is conveniently located near Cypress Bend Meadows, Cypress Bend Estates, and Live Oak Trails, just minutes from Cy-Fair High and Northwest Fwy 290/6.
If you love disc golf and are looking for a fun spot to try, Bud Hadfield Park is a must.
Telge Park
Telge Park covers 111 acres and is a historical marker for the Matthew Burnett Homesite. It features a playground, picnic tables, BBQ grills, restrooms, a large grassy area, and a three-quarter-mile trail along Cypress Creek. The trail is in a floodplain, so keep that in mind if there's been some rainy weather.
Telge Park is great for watching wildlife, fishing in Cypress Creek, and taking the opportunity to explore the outdoors.
There is a small parking lot and it neighbors Bud Hadfield Park. It is also easily accessible by neighboring homes in Enchanted Valley, Marks Glen, Live Oak Trails, and Cypress Creek Plaza.
If you are looking for a short trail and a good place for kids to play, Telge Park is a great option.
Enjoy the Outdoors in Cypress, TX
From massive nature preserves to playgrounds and spray parks, those who move to Cypress have access to all kinds of outdoor activities. Whether you are looking for your next favorite fishing hole, want to come face-to-face with an armadillo, or are just looking to take a break from screen time, these parks have it all.
Ready to find your new home in Cypress, TX? Call The RealFX Group at (512) 956-7390 to contact an experienced local real estate agent today and let us help you discover the perfect place to live in Cypress.