Best Parks in Missouri City: Find Missouri City Parks Near You
Posted by Texas Real Estate Source on Thursday, January 19, 2023 at 1:50:53 PM
By Texas Real Estate Source / January 19, 2023
Comment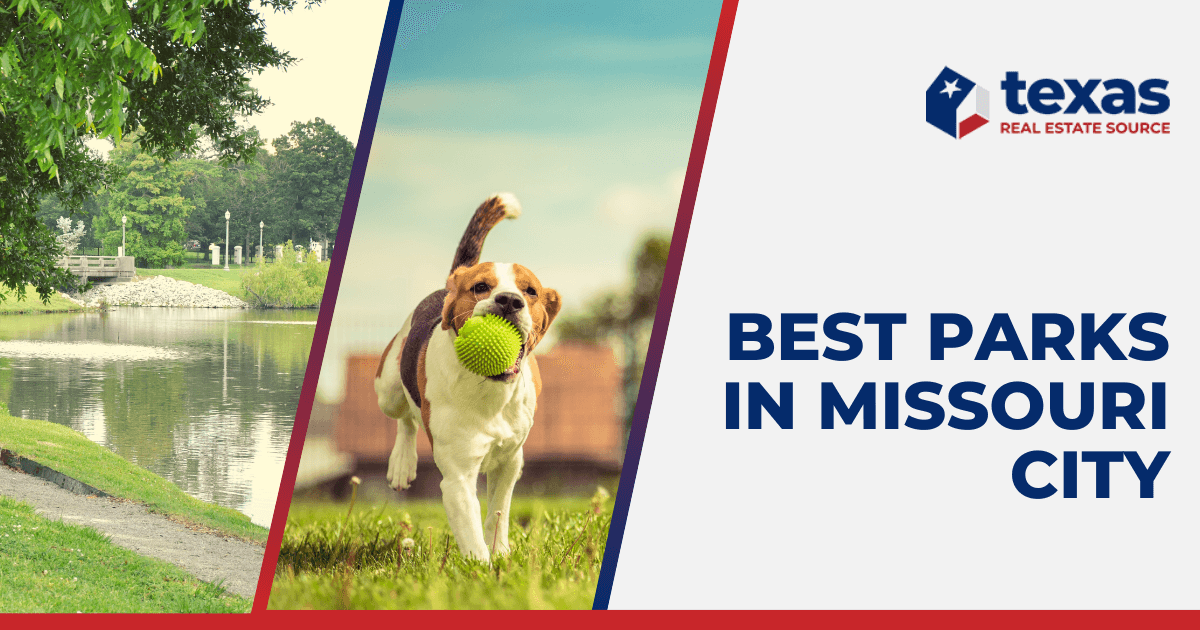 If you find yourself in a large metropolitan area such as Missouri City, you may feel you're hours away from ideal outdoor recreation. However, many Missouri City neighborhoods are within walking distance of fantastic parks and trails. Bask in the sun and appreciate clean fresh air while taking in the picturesque scenery. There's nothing quite like spending time in the great outdoors.
The best parks in Missouri City feature plenty of amenities and activities for visitors to enjoy. Explore our top five and find disc golf, skate parks, fishing holes, playgrounds, nature trails, and more.
Community Park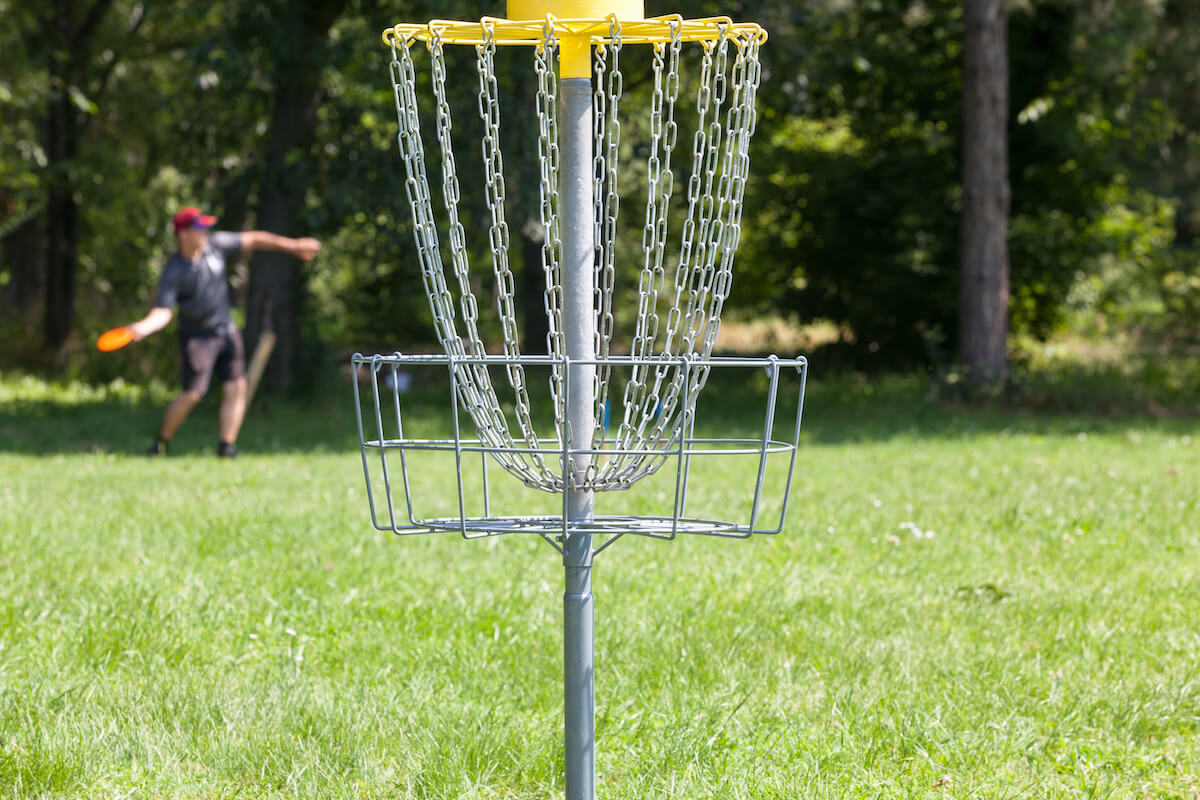 If you live in Eastern Quail Valley or Northern Lake Olympia, you're near one of the best parks in Missouri City, TX. Located at 1700 Glenn Lakes Lane, Community Park covers 107 acres of outdoor recreation and adventure. With four lighted pavilions, a nine-hole disc golf course, a large playground, and a skate park, this spot is perfect for hours of entertainment for all ages.
Start with a walk along the half-mile loop trail and then head to the fully stocked 3-acre fishing lake. Bait up your best nightcrawlers to catch some catfish or just enjoy quiet conversation lakeside. When you're ready for lunch, have a picnic in one of the large grassy areas or fire up one of the grills near the picnic tables. Finish your day at one of the softball fields, baseball fields, or basketball courts for a little friendly competition.
Community Park is a great option to enjoy some quality time outside.
Kitty Hollow Park
Missouri City residents looking for plenty of room to roam should check out Kitty Hollow Park at 9555 Highway 6 South. If you live near the Lake Shore Harbor neighborhood, you're just a short walk away from access to 190 acres of fun in the sun.
Park amenities include eight party pavilions, sports fields and courts, BBQ grills, a fitness trail, play areas, covered tables and benches, a lake, a fishing pier, a splash pad, a gazebo, and a dog park. The Historic Dew House Museum is also located within the park. Pavilions are available to rent for $60 to $350 depending on the number of hours rented, and additional amenities such as a fire pit and electricity hookups are available.
Whether you're looking to learn a little history, entertain kids at the splash pad, or want to take advantage of recreation at the lake, Kitty Hollow Park is another fantastic option to get a little outdoor time filled with sunshine.
Buffalo Run Park
Buffalo Run Park is a hearty 95 acres located at 1133 Buffalo Run Boulevard, near the Tang City Plaza, Pine Meadow, Craven Village, Bolton Estates, and Hunters Park neighborhoods, right next to Thurgood Marshall High School.
This nature park features a unique observation tower, covered pavilions with grills, trails, a playground, a public boat ramp, a sand volleyball court, floating fish piers, and a fish cleaning station. Each of the four lakes within the park is connected and navigable by boats. There are plenty of parking spots that allow for vehicle and boat trailer parking.
Buffalo Run Park is an ideal location for birdwatching, geocaching, and fishing. Grab a paddle and a canoe or kayak and get ready to launch into this fun Missouri City park.
Independence Park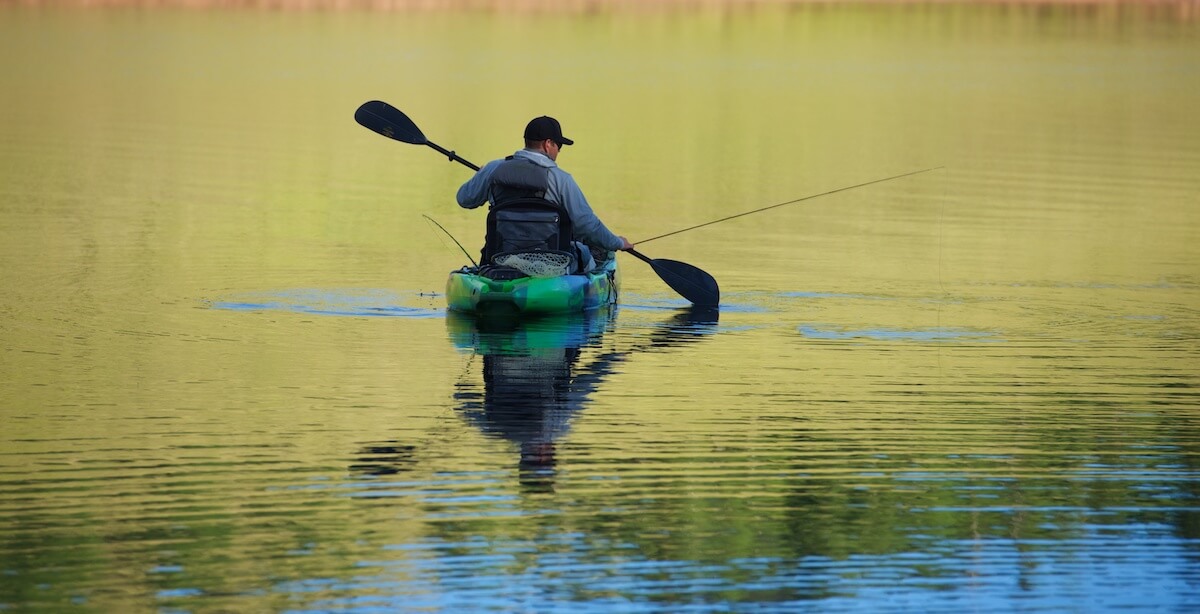 If your ideal park is one surrounded by scenic views and 65+ acres of water, look no further. Independence Park is located at 2621 Independence Boulevard near the Lakeview, Meadowcreek, Quail Valley North, and McCourt Plaza neighborhoods.
Independence Park offers a nearly one-mile trail, access to the Gulf Coast Water Trail, a boat ramp, docks, lighting, and a fishing pier. It's a landmark feature with a laid-back park area.
This is an excellent spot for fishing, jogging, or immersing yourself in nature for a little quiet time.
Oyster Creek Park & Lost Creek Park
Lost Creek Park is a 21-acre community park located at 3703 Lost Creek Boulevard in the city of Sugar Land. Although it's technically not within Missouri City city limits, it's nearby several Missouri City neighborhoods such as Brightwater, Lexington Point, and Plant Water Creek.
Lost Creek Park features a bike trail, swings, lighted trails, parking, picnic areas, a playground, restrooms, nine soccer fields, and rental facilities. Taking a nice long bike ride through the trail and to the park is the perfect way to unwind after a long day. Hit up the playground to help kids release some excess evening energy or play a quick soccer game. Enjoying outdoor spaces like Lost Creek Park with your household or for some "me" time is a fantastic way to end your day.
Oyster Creek Park is right next to Lost Creek and features trails, gardens, and an amphitheater. The amphitheater has a capacity of 500 and can be reserved for private functions. It offers picnic areas and plenty of parking. If you want to host an event or party, this is a great option.
Missouri City Parks: Your Ticket to the Great Outdoors
One of the best things about Texas is the abundance of outdoor activities and wildlife. After a long day, there's nothing quite like the quiet sounds of nature.
Whether your household contains kids, dogs, or people who just need some time outdoors, living nearby a park can be a major perk. Access to miles of trails, outdoor party spaces, lakes, fishing, playgrounds, and more. can offer households an escape from everyday life. Forget searching high and low for event spaces and activities to follow. A park is a perfect spot for food and fun with your community when you live in Missouri City.
Thinking about a new home in Missouri City? Call The RealFX Group at (512) 956-7390 and get in contact with an experienced local real estate agent today. We're ready to help you find the perfect Missouri City home.