Best Parks in Pearland: Dog Parks, Trails, Splash Pads, & More
Posted by Texas Real Estate Source on Thursday, January 12, 2023 at 5:29:15 PM
By Texas Real Estate Source / January 12, 2023
Comment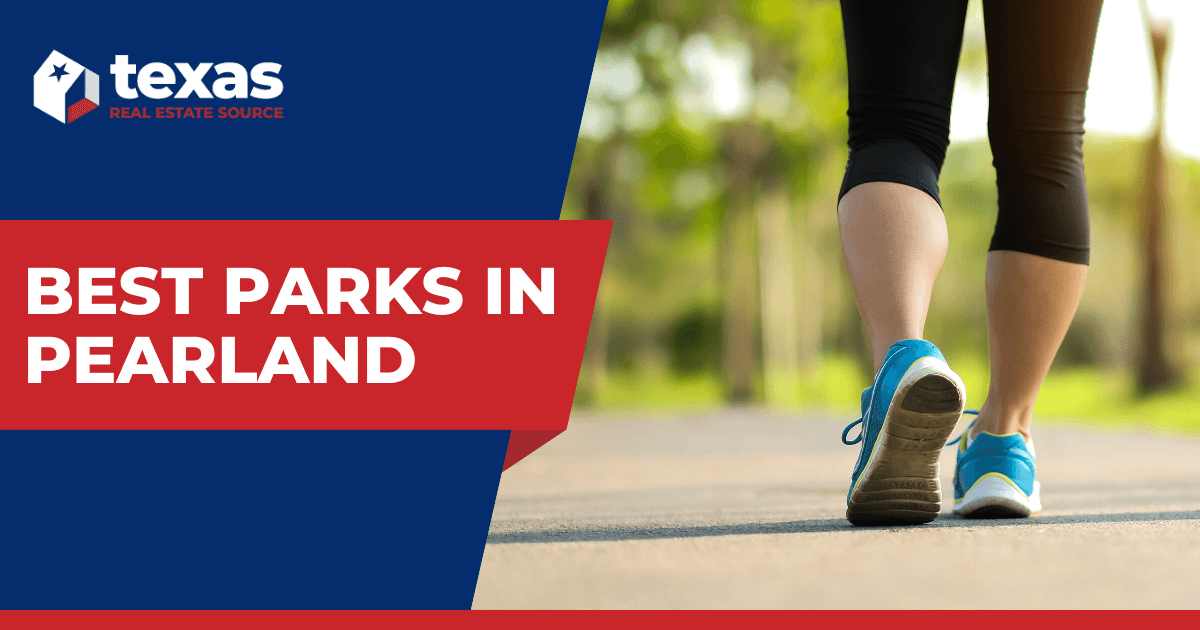 Pearland is one of the Houston area's best-kept secrets. Its location offers major benefits as it's close to one of the biggest cities in Texas but still maintains its small-town feel and charm. When you're new to an area, it can be hard to find your new normal. But one great way to immerse yourself in a new community is to check out all it has to offer. One of the perks of living in Pearland is that it has plenty of great parks and opportunities to enjoy outdoor recreation. If you're ready to start exploring the best parks in Pearland, you've come to the right place.
Independence Park
Independence Park is a perfect spot for entertaining the entire household. The newly renovated park features a playground, a pavilion, and wide-open green spaces. It also offers a walking trail, a lake, an off-leash dog park, basketball courts, a soccer field, BBQ grills, and restrooms.
The walking trail is 0.6 miles and also offers a lighted trail of 0.38 miles. It's the perfect length for a brisk evening walk amongst the picturesque trees and appreciating the Texas sunset.
This park can be rented for birthday parties, family reunions, weddings, and picnics. It can also support large events like concerts, festivals, and fairs. Independence Park is commonly used for community events in Pearland, including the 4th of July Celebration of Freedom, Tree Lighting and Christmas Market, Texas Fest, and more.
Independence Park is a fantastic pick for hours of outdoor recreation or engaging with your community at the next big event.
Address: 3449 Pearland Pkwy. Pearland, TX 77581
Hours of Operation: 6 a.m.–10 p.m.
Nearby Neighborhoods: Villages at Marys Creek
Centennial Park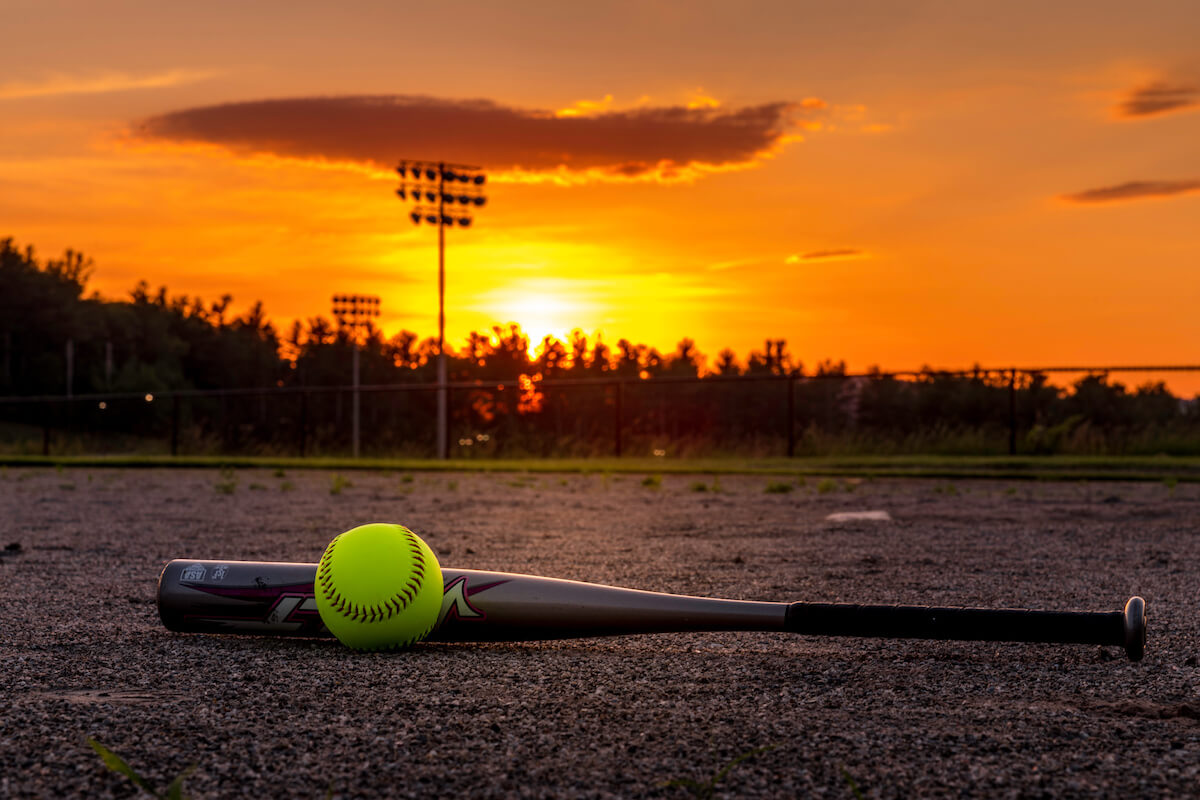 Centennial Park is a community hot spot for outdoor recreation. It features a softball field, disc golf, baseball backstops, bleachers, dugouts, field lights, and basketball courts. It's the perfect setup for a quick pick-up game or practice.
The park also offers plenty of open green space to roam, park benches, a playground, a covered picnic area, a paved walking path, a seasonal splash pad, and several shade structures.
The walking path is 0.8 miles and travels around the park. The paved trail is great for strollers, bikes, or an easy flat walk or jog.
The softball fields can be rented to host your tournament or regular events. The rental includes field lights, trash cans, water fountains, bleachers, dugouts, restrooms, and picnic tables.
This park is a great pick for a wide range of afternoon outdoor activities.
Address: 3219 McLean Rd. Pearland, TX 77581
Hours of Operation: 6 a.m.–10 p.m.
Splash Pad Hours of Operation: 9 a.m.–9 p.m. from April 15th–October 1st
Nearby Neighborhoods: Creek Bend, Spring Field
Shadow Creek Ranch Nature Trail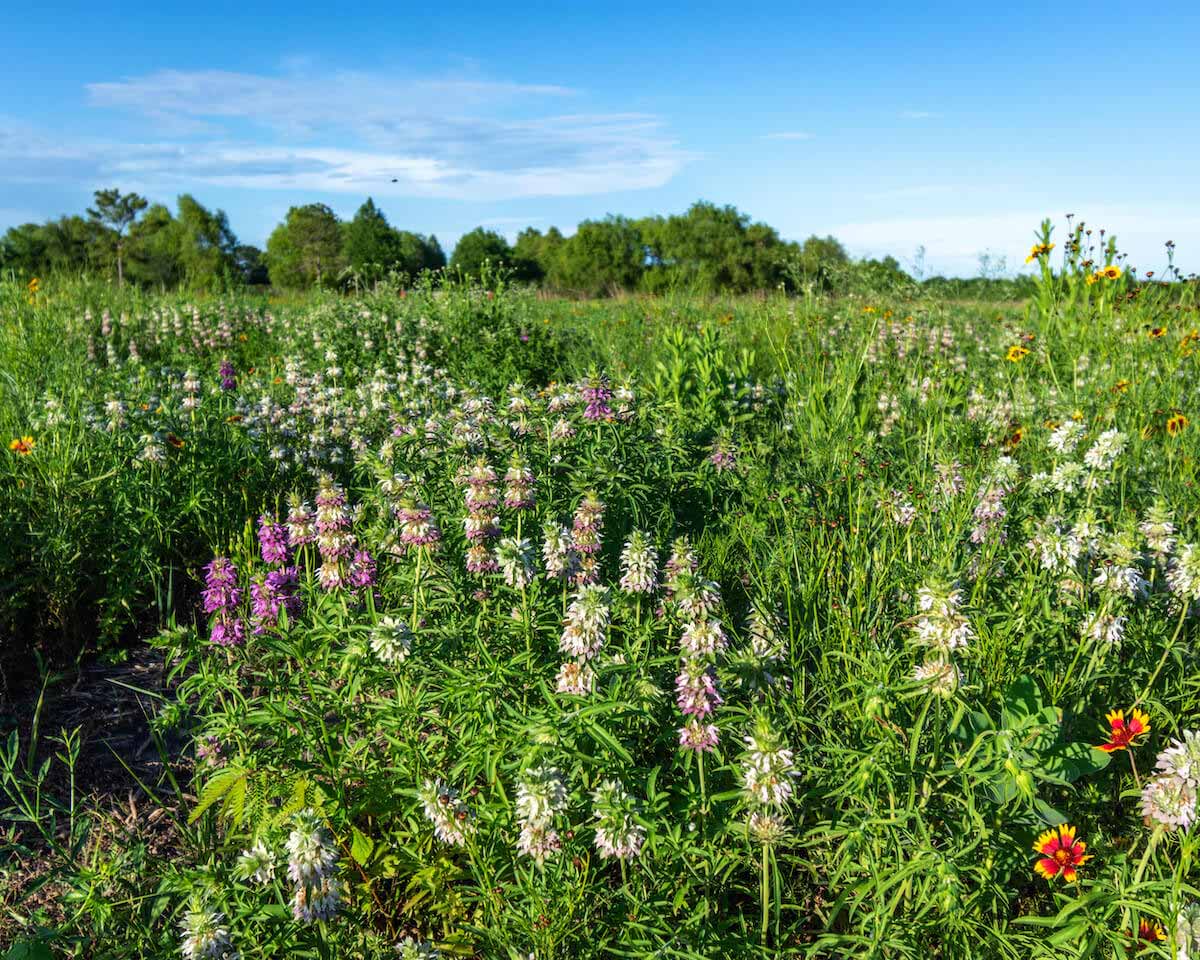 Shadow Creek Ranch Nature Trail is ideal for getting your daily dose of fresh air. It's known for its excellent access to wildlife watching and light hiking.
The paved portion of the trail is approximately 1.5 miles long. There's also a 12-foot observation tower that offers a 360-degree view of the scenery. Visitors have seen deer, rabbits, opossums, snakes, raccoons, and birds, including sandhill crane, crested caracara, egrets, herons, and red-shouldered hawks.
The trail also offers educational signs and a few benches for a quick rest or an opportunity to watch nature come to life.
This natural wonderland is a convenient amenity for residents living in Shadow Creek Ranch, as it lies just outside the development. It's also a good option if you're looking to take a step back from city life and embrace Texas nature at its finest.
Address: 1801 Kingsley Dr., Pearland, TX 77584
Hours of Operation: 6 a.m.–10 p.m.
Nearby Neighborhoods: Shadow Creek Ranch
John Hargrove Environmental Complex
The John Hargrove Environmental Complex (JHEC) is 87 acres and features two large ponds with 1.7 miles of gravel trails. This area is a great option for fishing, walking, biking, and watching wildlife in its natural habitat. Each spring and summer, a plethora of waterbirds come to the park to nest. Bird sightings include great blue heron, great egret, snowy egret, tricolored heron, white ibis, roseate spoonbill, and more. There is no shortage of sights and scenery at JHEC.
This area also offers the Southwest Environmental Center, Stella Roberts Recycling Center, and the Delores Fenwick Nature Center. These additions are great places to learn more about the environment. The Delores Fenwick Nature Center offers several programs, workshops, and field trips to help teach Pearland residents about the city's native plants and animals. Admission to the Nature Center is free, and the center also offers an outdoor pavilion with picnic tables.
The John Hargrove Environmental Complex is an excellent option to immerse yourself in nature and learn a bit more about the natural environment in Pearland.
Address: 5750 Magnolia Rd. Pearland, TX 77584
Hours of Operation: Dawn to Dusk
Delores Fenwick Nature Center Hours of Operation: Tuesday to Saturday, 9 a.m.–6 p.m.
Nearby Neighborhoods: Cypress Village, Ryan Acres
Southdown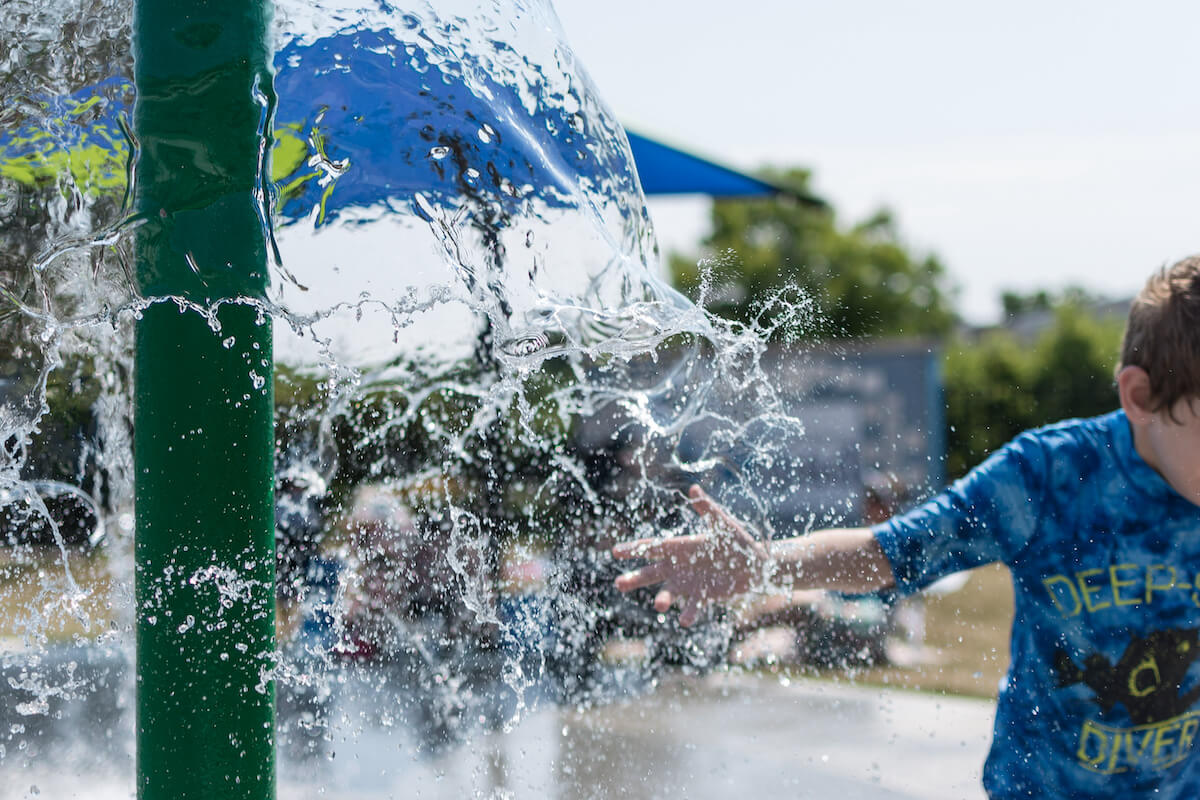 Southdown Park is a popular place for an afternoon of outdoor adventure. The park features a 0.6-mile walking loop, a pavilion, covered BBQs, tables, a playground, and a splash pad.
The park also features a half-acre fenced dog park. It has separate areas for large dogs and small dogs/puppies, so it's welcoming for dogs of all sizes. This area offers an off-leash space for your dog to roam and has waste stations.
Southdown is also known for hosting community events. Check out one of the summer concerts, fitness events, and more. The pavilion is available for rental for your event or special occasion by contacting the City of Pearland directly.
Whether you're looking for a place for your pup or small kids to roam or just want a nice walking trail nearby, Southdown Park is a great park option.
Address: 2150 Countryplace Pkwy. Pearland, TX 77584
Hours of Operation: 6 a.m.–10 p.m.
Splash Pad Hours of Operation: 9 a.m.–9 p.m. from April 15th–October 1st
Nearby Neighborhoods: Southdown, Country Place, Autumn Lake
Tom Bass Regional Park
Tom Bass Regional Park encompasses three sections. Each section offers something special with outdoor activities for all.
Section 1 offers a performing arts pavilion, a covered BBQ area, a raised boardwalk, benches, sports courts, a dog park, picnic tables, a gazebo, exercise equipment, and playgrounds. This area provides entertainment for the whole household. Play a pick-up game of basketball, or let your little ones roam on the playground for hours of fun.
Section 2 is most popularly known for the Clear Creek Golf Course. The public 18-hole course is 6,578 yards and features waterways on five of its holes. The laid-back style of the course makes for a fun round for any level golfer. Clear Creek also features 18 holes of disc golf. This section is a great spot for a physical challenge and enjoying the outdoors.
Section 3 is 115 acres and offers a playground, volleyball courts, and a 1.1-mile trail around the 23-acre lake. The lake features a fishing pier and is a local hot spot for catching largemouth bass, rainbow trout, and catfish. Visitors can also enjoy the wildlife and watch birds like Pekin ducks, snowy egrets, and lesser scaups. This area also offers a community center that hosts senior events and offers a computer lab, a biking program, and rentable meeting rooms. Senior adults can head to the community center to enjoy fitness classes like line dancing and yoga or check out table games, gardening enrichment, and table games.
Tom Bass Regional Park is an excellent place to enjoy the great outdoors. No matter what type of outdoor recreation you enjoy, you can find it here.
Address (Section 1): 3452 Fellows Rd. Houston, Texas 77047
Address (Section 2): 3902 Fellows Rd. Houston, Texas 77047
Address (Section 3): 15108 Cullen Blvd. Houston, Texas 77047
Summer Hours of Operation (March to October): 6 a.m.–9 p.m.
Winter Hours of Operation (November to February: 6 a.m.–7 p.m.
Nearby Neighborhoods: Morningside Place, Country Place, Southdown, Brookside Village
Come Explore Pearland Parks
Residents in Pearland have many great park options. Whether you're looking for your new favorite fishing hole and bird-watching area or need to go for a jog to decompress after work, there's a park option for you. Each park offers notable amenities that allow you to choose what type of outdoor adventure fits your fancy. Take advantage of all that Pearland parks have to offer and check out one of these fantastic parks today.