Best Parks in Richmond TX: Playgrounds, Parks, & Trails
Posted by Texas Real Estate Source on Thursday, January 5, 2023 at 4:14:23 PM
By Texas Real Estate Source / January 5, 2023
Comment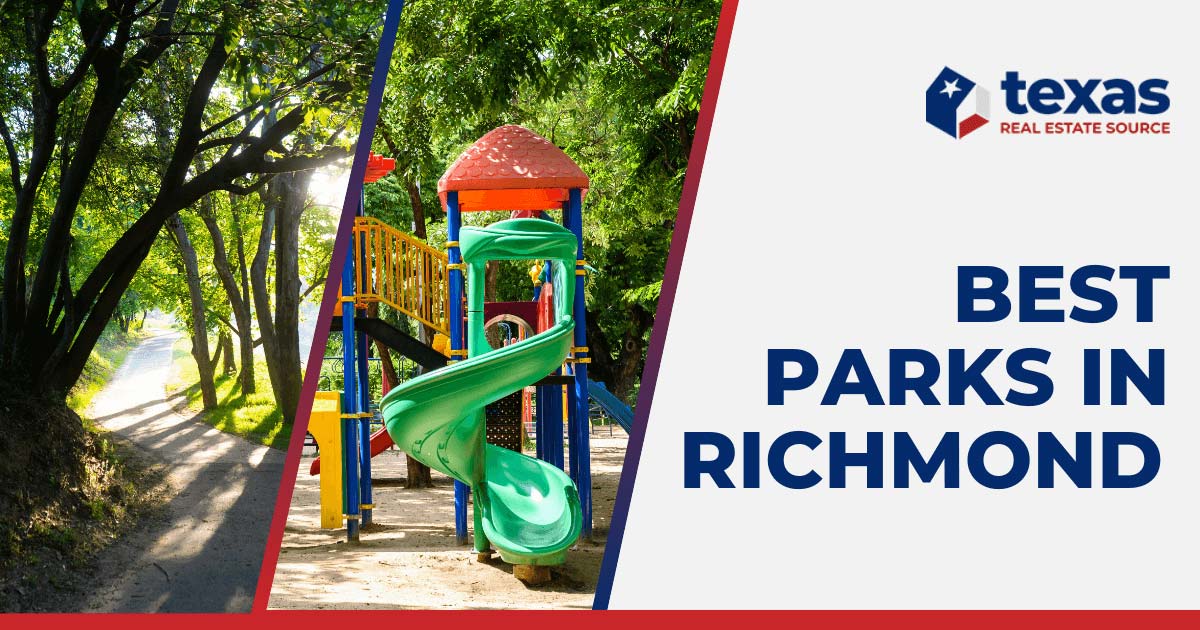 One of the best things about moving to the suburbs is that there's a lot of room to have green spaces. From riverside respites and expansive nature zones to pocket parks right around the corner from your own home, the best parks in Richmond, TX, provide a variety of experiences. These five areas, in particular, showcase the variety of parks in the city of Richmond.
George Park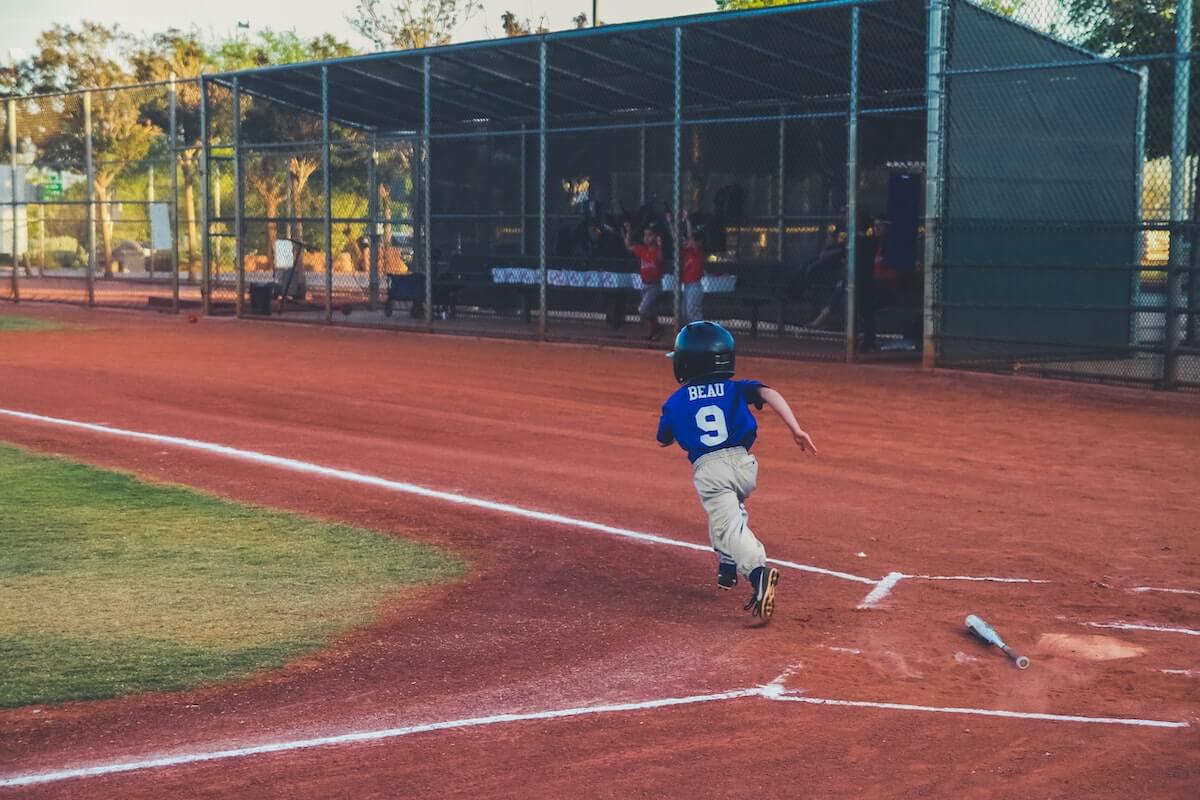 Located at 2155 Collins Road, just under a mile from homes in the Heritage Heights and Heritage Heights Acres neighborhoods, George Park is the home of the Hilmar G. Moore Baseball Complex. Within the park are several additional facilities for outdoor activities such as soccer, football, and volleyball. For those that are looking for a more relaxing and peaceful visit to the park, there's a paved 1-mile walking trail around the sports fields, and the pavement extends all the way to the nearest neighborhoods. There's plenty of room for setting up a birthday party, a picnic, or just tossing a Frisbee around.
There are bathroom facilities at the park that are maintained by onsite staff and a concession stand that's open for games at the fields. You can call to reserve one of the fields if you have a team or a special event. Other amenities at the park include ample public parking, a wheelchair-accessible entrance, a pavilion, picnic tables, a playground with swings and slides, and a sand volleyball pit. Dogs on leashes are allowed on the premises.
Parks in Pecan Grove
Pecan Grove is a master-planned community that is home to several parks maintained and operated by local homeowner associations. These parks are open to residents and their guests, ensuring every visitor has plenty of space to enjoy. Whether you prefer a quiet afternoon picnicking or some open space to toss a ball around, there's a park in the Pecan Grove neighborhood that will fit your need.
Pecan Grove Park at 800 Pitts Road has a long list of activities for anyone looking for fun outdoor entertainment. Football, baseball, soccer, sand volleyball, and frisbee golf are all available at Pecan Grove Park. The park has restrooms, playgrounds, picnic tables, and open green areas that are well-maintained by the Pecan Grove Municipal Utility District. Reservations for the practice fields and the Picnic Pavilion can be made by calling the Pecan Grove Parks Manager.
Plantation Memorial Park has a quarter-mile granite walking trail. Take a moment of contemplation on one of the benches, or walk the trail through this 5-acre wooded park.
Windmill Park is located, appropriately, on Windmill Drive. The park has well-maintained playground equipment as well as basketball and volleyball courts. A gazebo is also available for a picnic or family outing.
Pecan Lakes residents have access to a residents-only recreation center and playground on Misty Falls Lane.
Belin Park and Field is another facility located on Farmer Road that is maintained and operated by The Homeowner's Association. The Community Improvement Association operates a playground at 535 Old Colony Drive and another at 1619 Savannah.
Parks in Harvest Green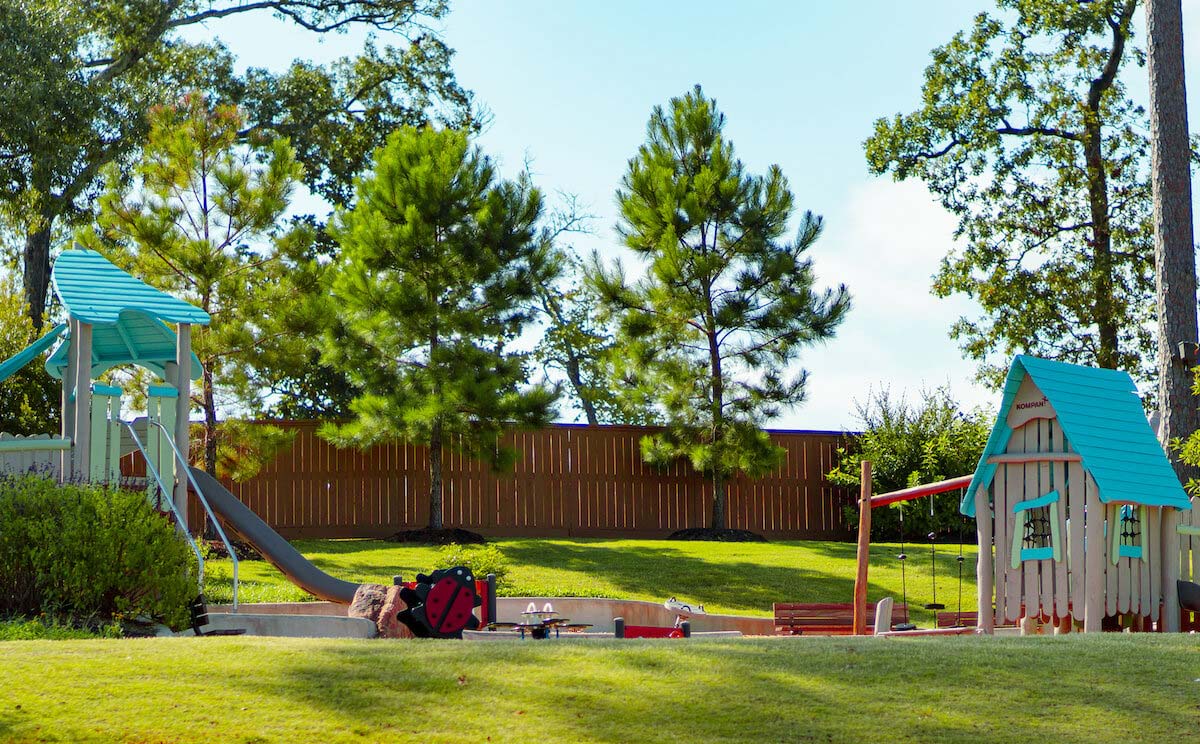 Harvest Green is a master-planned agrihood community with four separate parks as well as a multitude of smaller "pocket parks." Harvest Green was designed with outdoor activities in mind. With 130 acres of lakes and waterways throughout the community, as well as 470 acres of greenbelt and wide-open spaces, it's as much a part of your home as your own backyard.
Barberry Park is in the northern part of the community. The playground has several toddler-friendly playhouses and a large barn-shaped structure where the older kids can play.
Harvest Yard is a park with activities for just about everyone. There's a sand volleyball court, tennis courts that can be reserved, a giant playground, and a unique attraction—the biggest carrot in Texas!
The Kid Corral has fun for all ages. Swings, slides, monkey bars, and other playground equipment are surrounded by beautiful landscaping and shaded seating for parents to sit and relax. The Kid Corral also has a huge windmill right in the middle of the park, a perfect backdrop to snap a quick photo.
Harvest Green even has a dog park for four-legged residents. The Bark Park has open spaces where dogs are welcome to run and play, including areas specifically set up to cater to large and small dogs.
Winding through the community are 20 miles of biking and walking trails, so there's always a trail nearby any Harvest Green home. Pocket parks can be found throughout this popular Richmond neighborhood. Small, welcoming places with a few picnic tables and a pavilion are the perfect place to allow residents a place to relax and get to know their neighbors.
Jones Creek Ranch Park
Located in Richmond near Foster Creek Estates and the Deer Run Meadows neighborhood, the Jones Creek Ranch is an exceptional park for everyone to enjoy. It has the facilities you need for that special birthday, corporate event, school outing, retreat, or family reunion. The Ranch has eight different facilities on 114 acres that can accommodate 25 to 4,000 people.
The Ranch has regular activities and facilities as well. A swimming pool, basketball courts, 2 softball fields, volleyball, horseshoes, and playgrounds with slides are located in the park for seasonal and year-round fun. There are acres of green space for a relaxing afternoon picnic or throwing a Frisbee with friends.
The Lodge is built to handle substantial gatherings and special events. With its impressive large beam ceiling, limestone fireplace, and a stage large enough for a band or special performance, the Lodge offers everything you need to host your next big event.
The Pavilions are four open-air, 2,500-square-foot facilities built on two shaded acres that are beautifully landscaped. This area is designated for private use by reservation. The Pavilions are equipped with restrooms, service sinks, barbeque pits, shaded picnic tables, horseshoe pits, and volleyball nets, so it's a great place to host a gathering.
The Bunkhouses can house up to 80 people for an overnight stay. These two air-conditioned buildings can accommodate 40 people each and include a separate room for chaperones or team leaders. For nearby outdoor entertainment, horseshoe pits and volleyball courts are available under the shade of large oak trees.
Jones Hall may be more what you are looking for if your party is a little smaller. With 1,800 square feet of space and a gorgeous view of the lake, it's perfect for an elegant party or special event.
Brazos River Park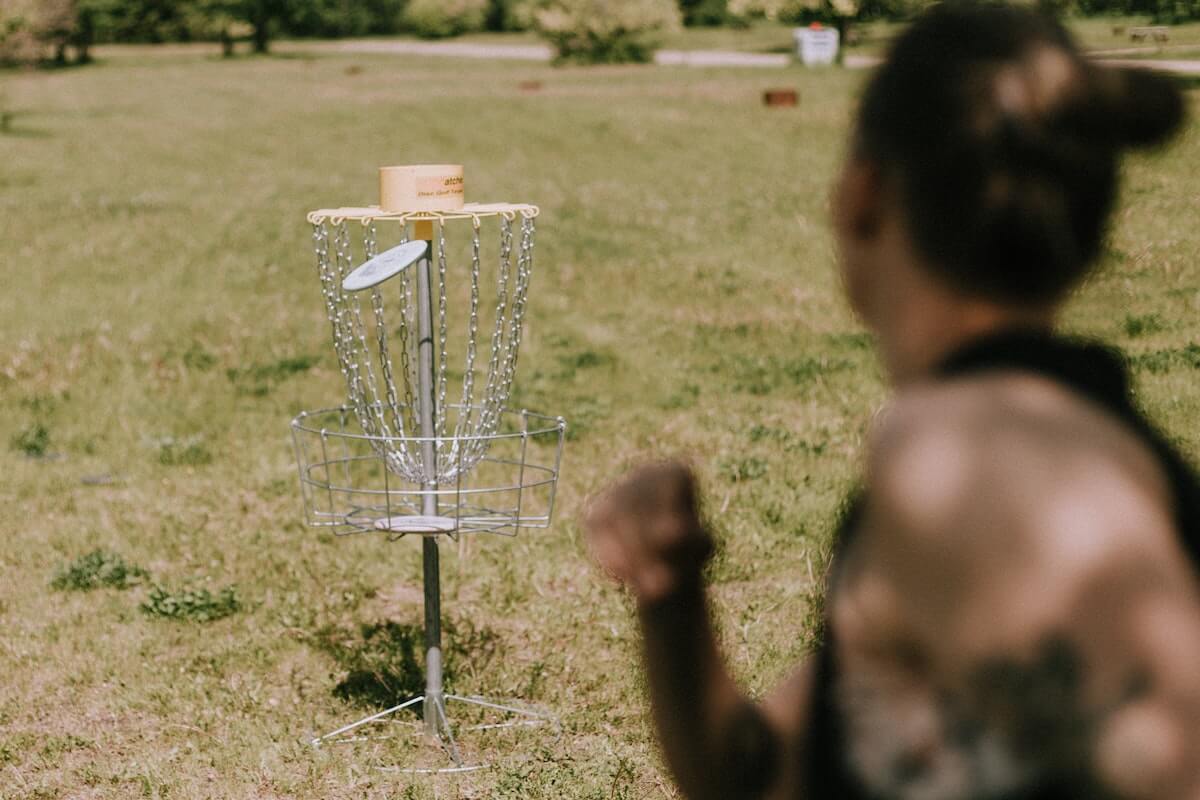 If you're looking for a day of outdoor fun, the Brazos River Park is the place. Developed next to the Brazos River, the park has an overlook/stage area to enjoy the peaceful and scenic beauty of the area.
The park is located near the Greatwood and Avalon neighborhoods and boasts 67 acres of places to go and things to see. Spend an afternoon learning to play disc golf on the 9-hole course or hike and bike along the 3.3 miles of mountain biking and walking trails. If sightseeing and taking a stroll through the park is what you are looking for, check out the public art on display and mosaics made from recycled glass.
Brazos River Park has a sizeable parking lot, well-maintained restrooms, picnic areas, and grills to complement the acres of meadows and trees that flow throughout the park.
Enjoy the Outdoors In Richmond TX
These parks are as varied in size as the communities and cities in which they exist. From pocket parks with a single picnic table to massive, sprawling parks with baseball fields, tennis courts, and golf courses, Richmond's parks are the perfect place to spend a little time outdoors and enjoy this corner of the Houston metro.
Considering Richmond for your next home? Call The RealFX Group at (512) 956-7390 today to get in contact with an experienced local real estate agent who can help you find your dream home in Richmond, TX.